This Giant Thumbtack Lamp With a Cork Base Is Tacky, Yet Quirky
By Ryan on 09/16/2021 2:26 PM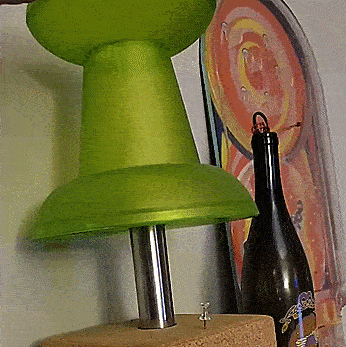 There's nothing we love more than a good weird lamp, such is the case with the nuclear explosion diorama lamp, the alien abduction UFO lamp, and who could forget the butt lamp? Recently we've come across a office geeks fantasy lamp in this giant thumbtack lamp! It's shaped exactly like a huge thumb tack, and it turns on and off by simply pressing it down into it's cork base!
A perfect lamp for the office, a kids playroom, or just for your collection of weird and fascinating lamps, the giant thumbtack lamp is rare to come-by, and as we can tell, it's only available pre-owned from people selling it on Ebay. You may also find a random thumbtack lamp available at your local thrift shop or on Facebook Marketplace like one lucky person!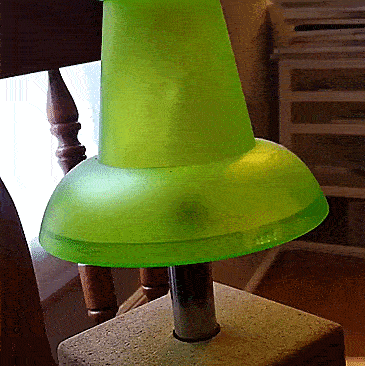 The genius design of the giant thumbtack lamp uses a cork base that's shaped like a cube, which you can then use as a place to store all of your unused thumbtacks!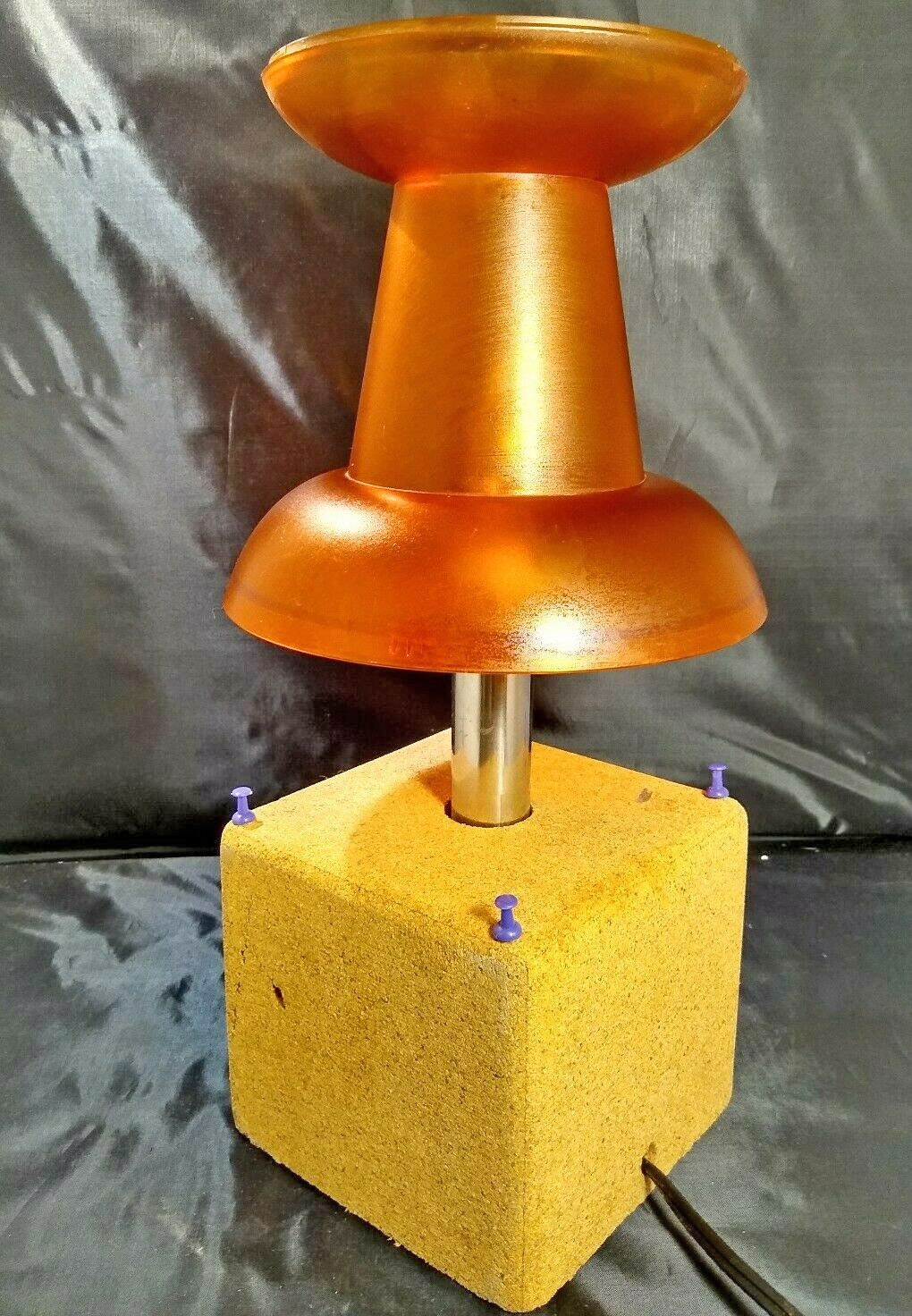 We've come across 4 different color variations of the giant thumbtack lamp, including red, green, purple, and orange. Though there may be more out there that we're not aware of!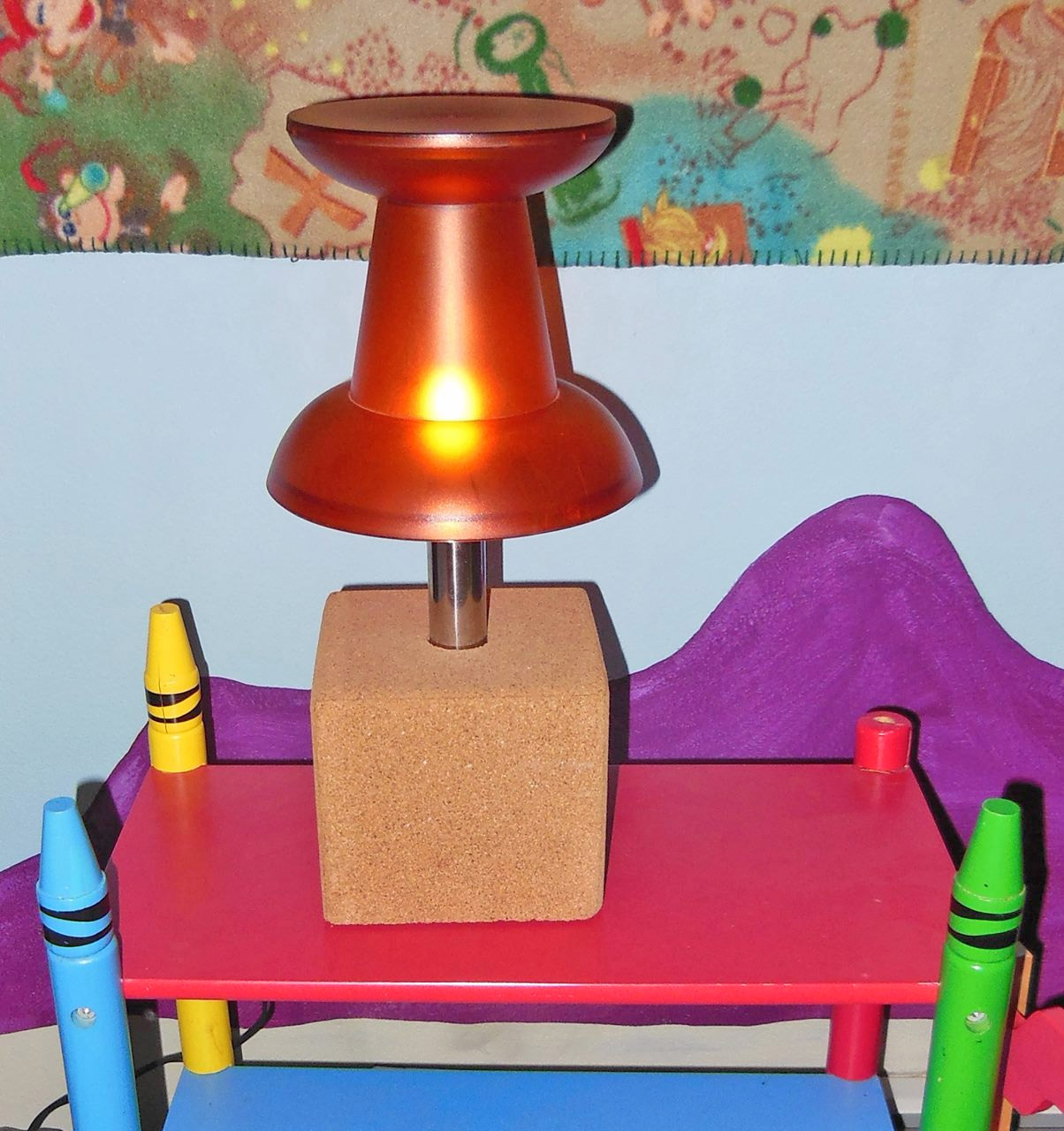 The tip of the giant thumbtack sticks right into the cork base, and when you press it down to turn it on/off it looks like the needle moves further into the base like you're sticking it in like a real thumbtack!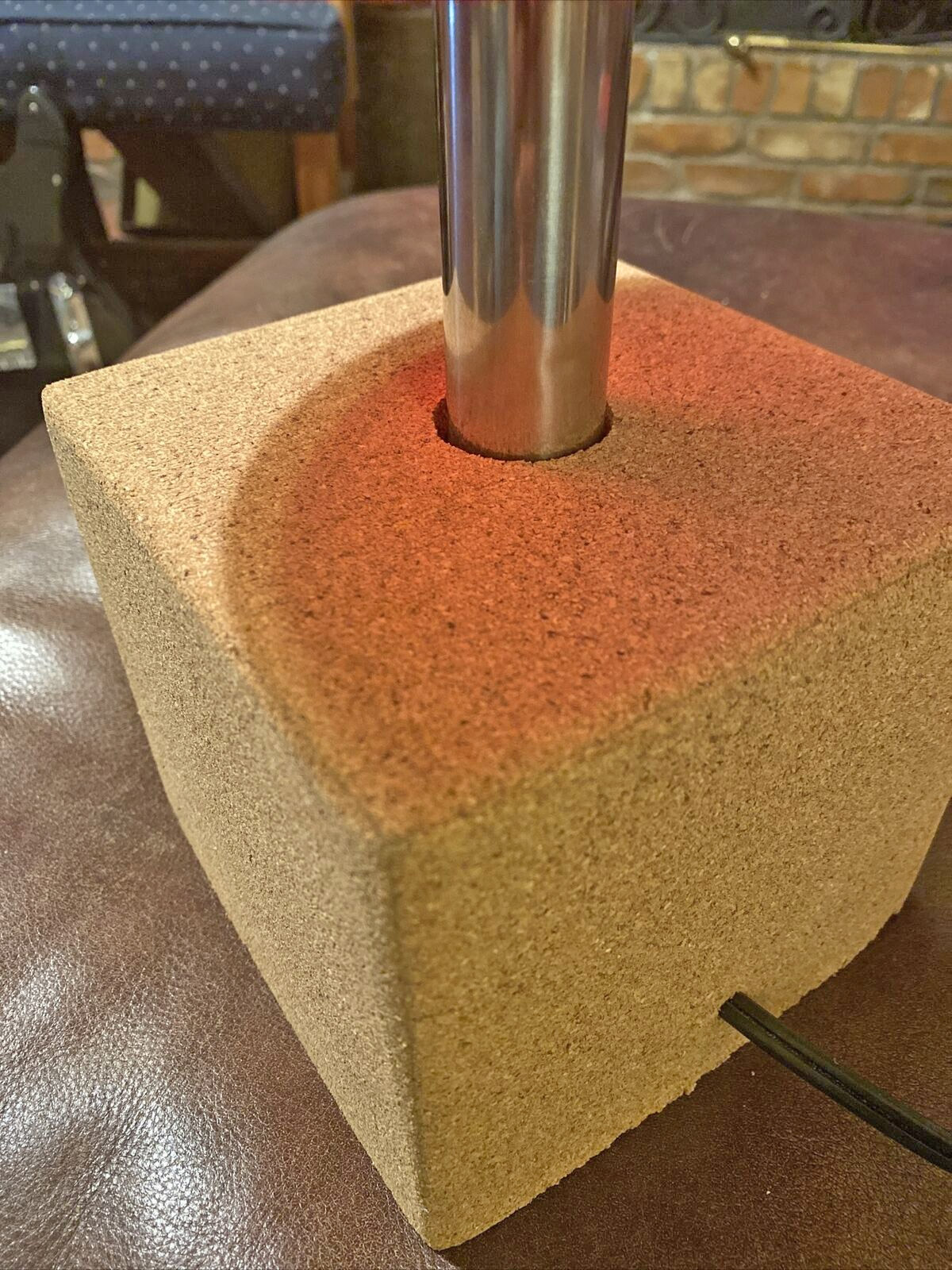 A light bulb inside of the body of the thumbtack illuminates after you press it down, just press it down again to turn it off!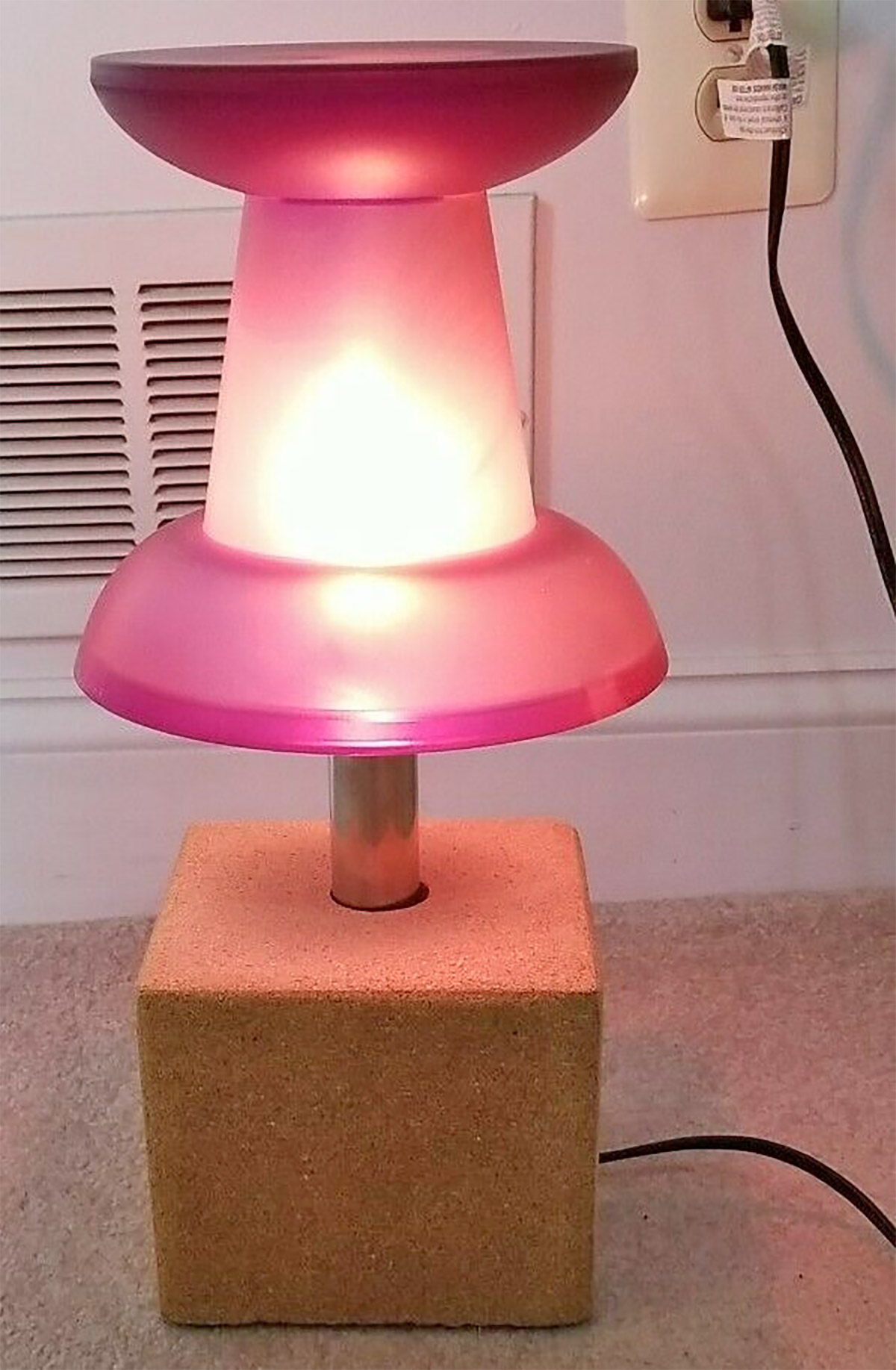 The giant thumbtack lamp is a perfect gift idea for office geeks, accountants, collectors, or just anyone who might deal with thumbtacks a lot in their job or hobby!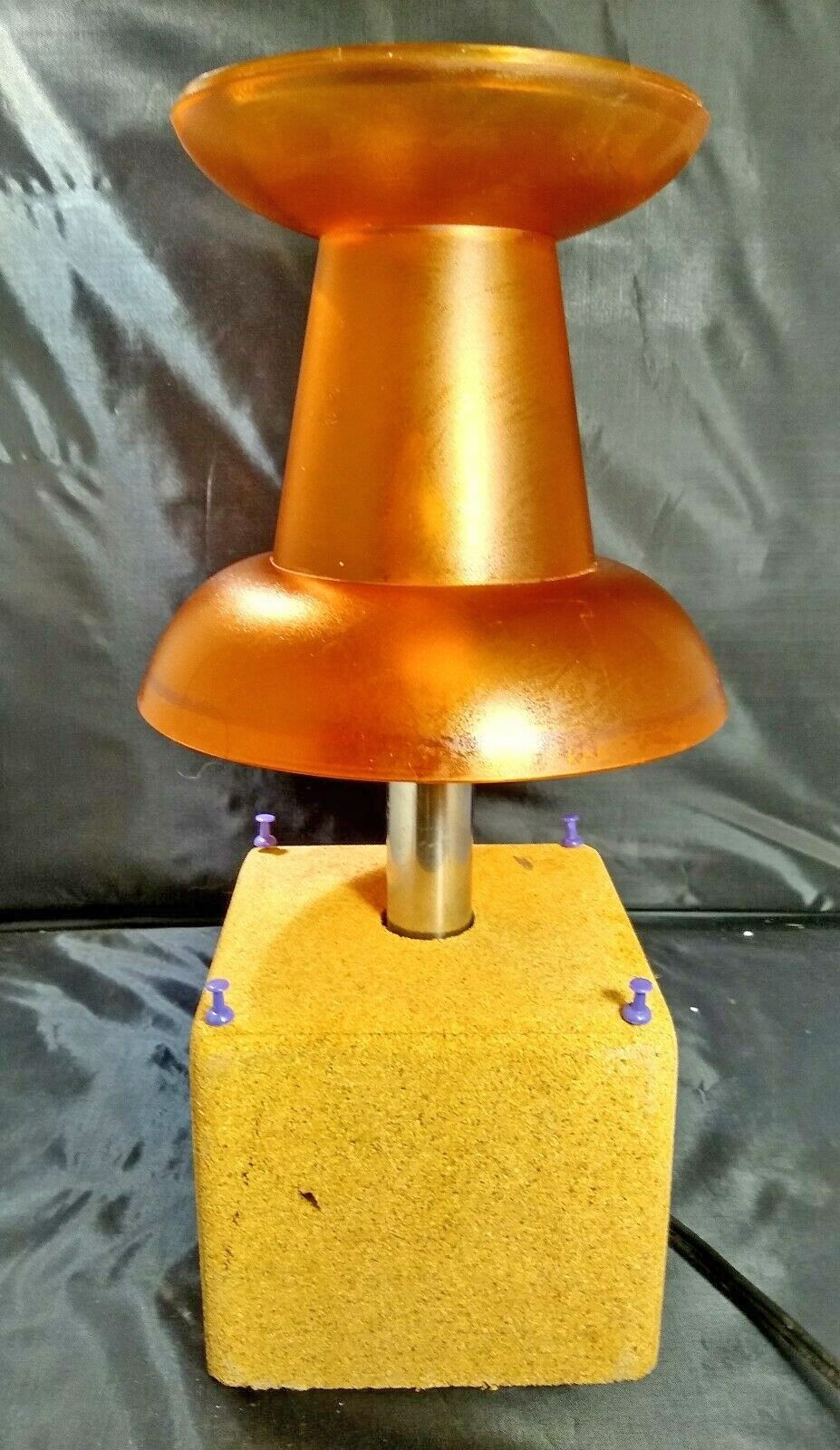 A black power cord comes out of the base of the push pin lamp and an be plugged into any standard wall outlet!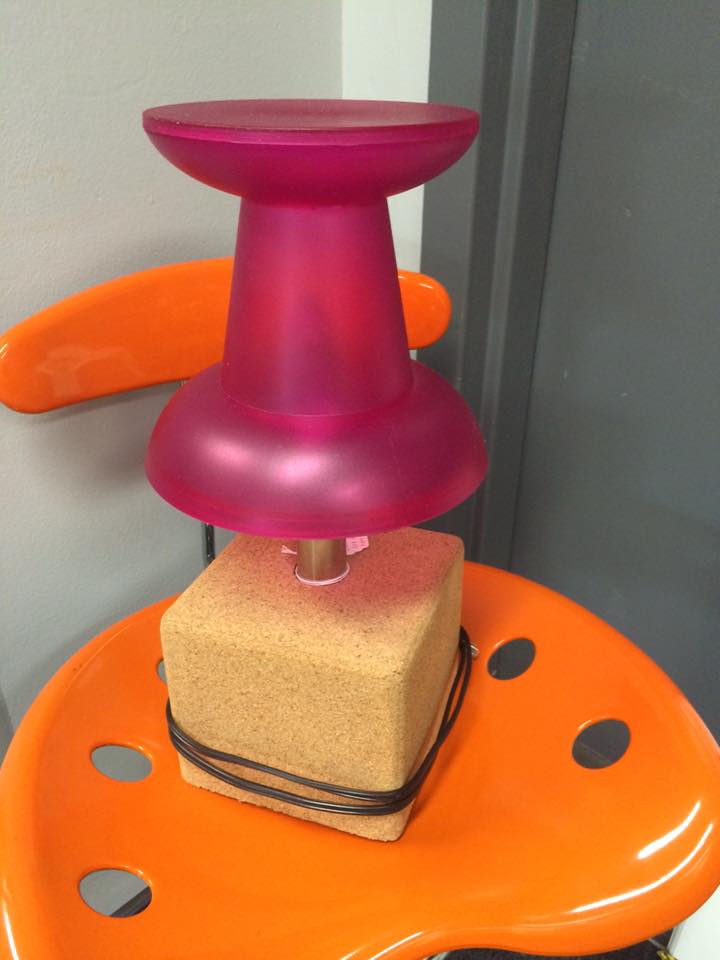 The rare thumbtack office lamp uses a maximum 25w light bulb, and works with an type B lamp E12 bulb!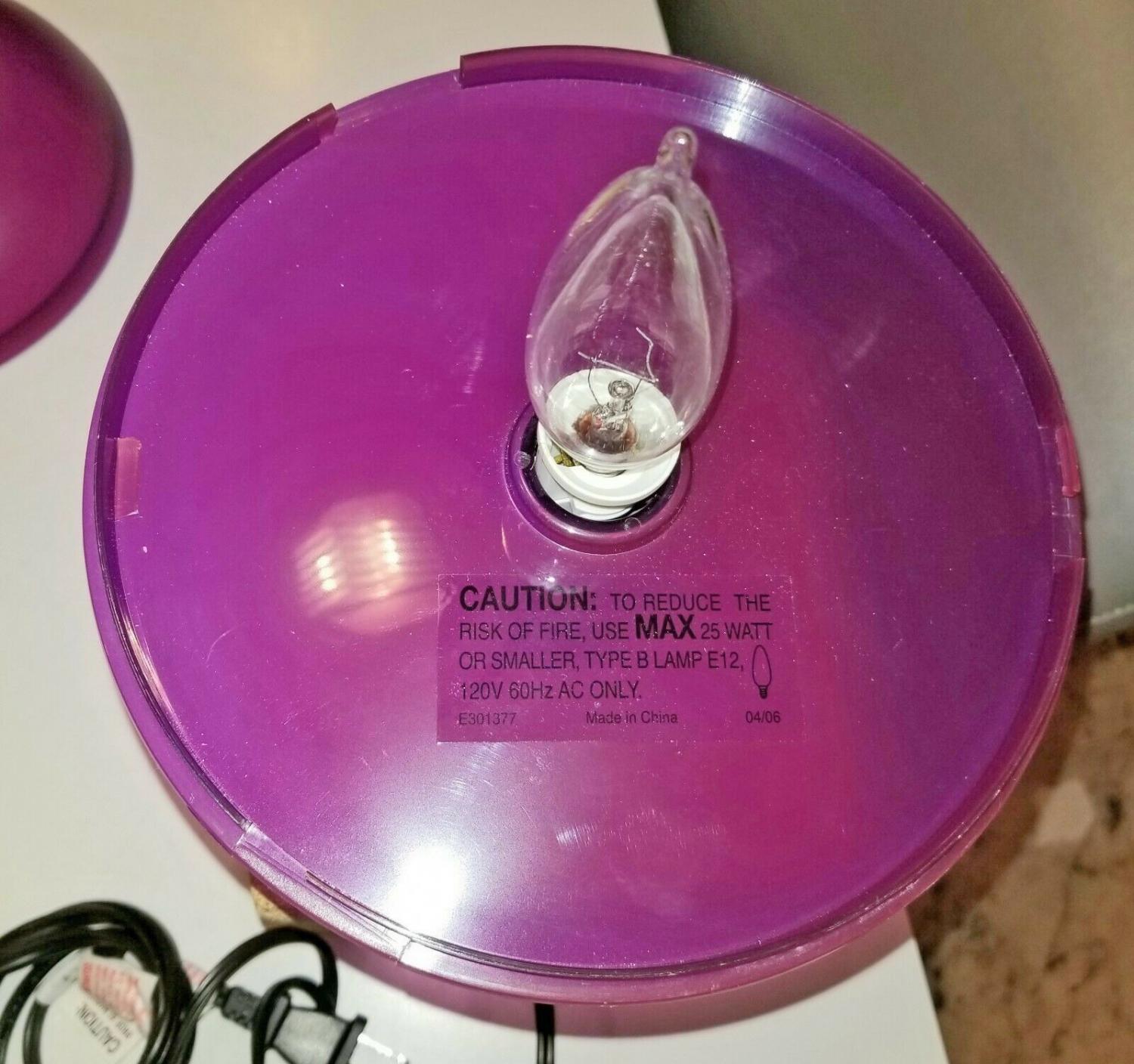 The giant thumbtack office lamp was made by an Hong Kong based company called VisualGram Limited, and operated from 2004-2006.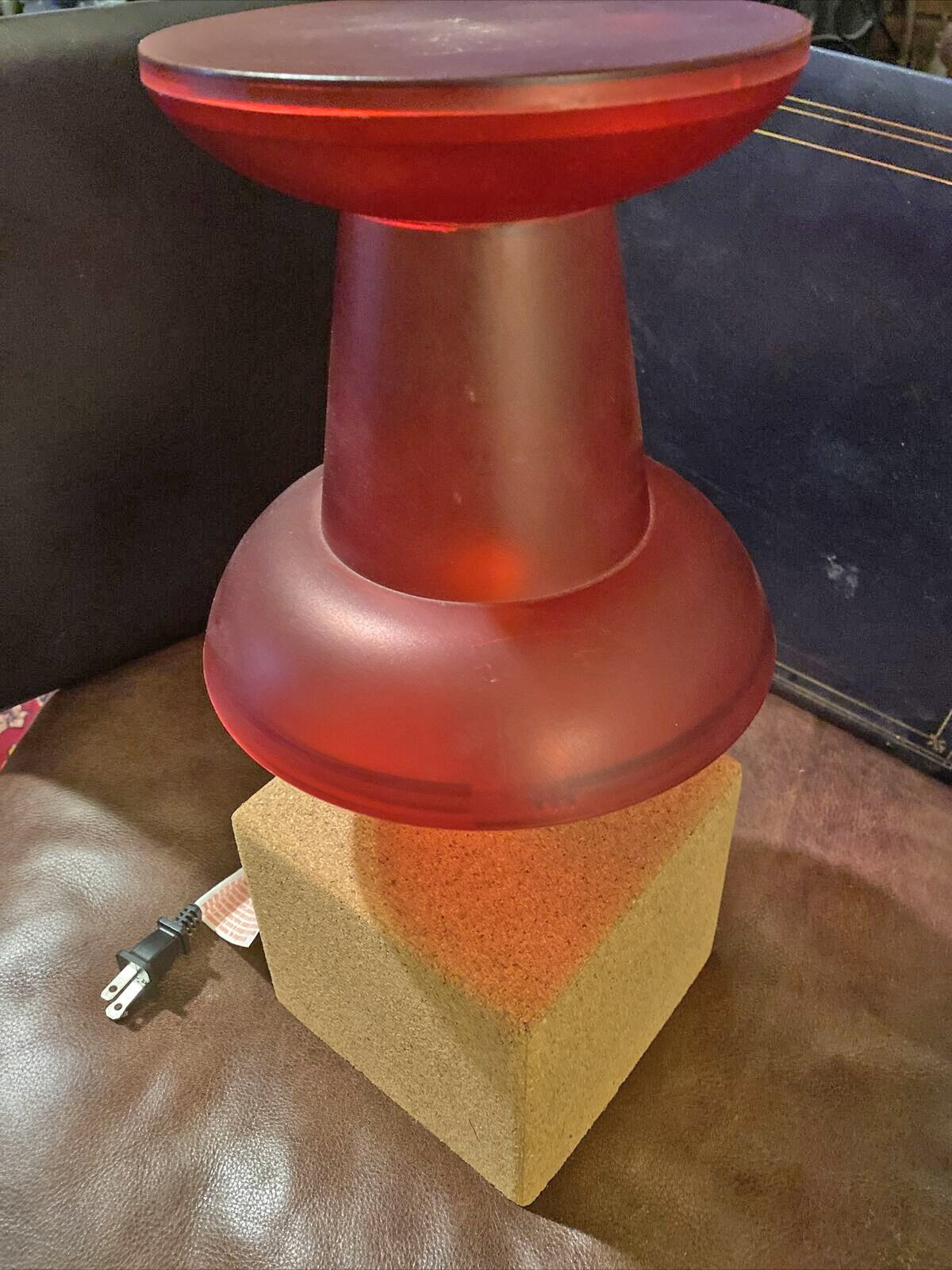 The lamp was called the Pushpin Table Lamp, and (after researching further) comes in 6 different colors! Including red, blue, green, orange, white, and matte clear.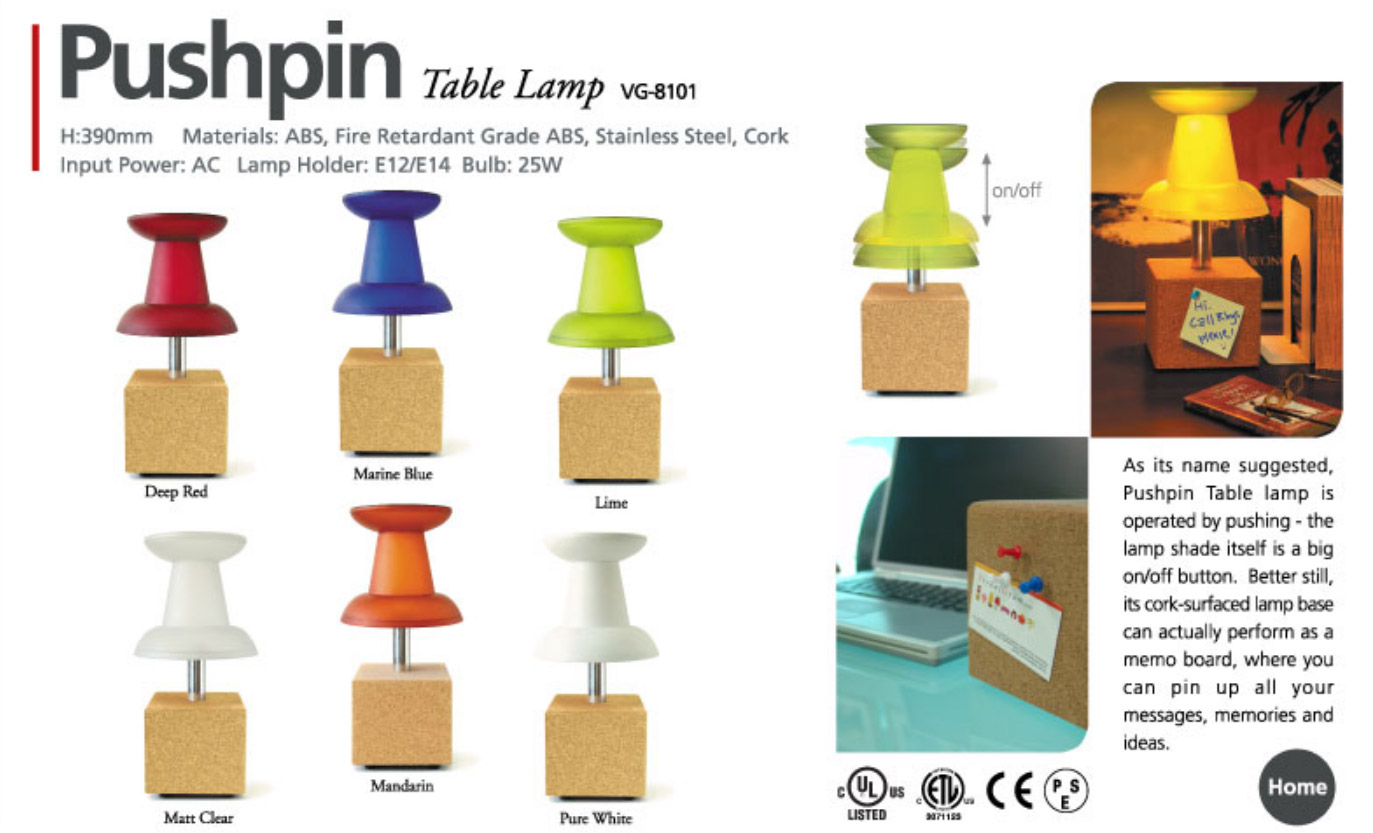 "As its name suggested, pushpin table lamp is operated by pushing - the lamp shade itself is a big on/off button. Better still, its cork-surfaced lamp base can actually perform as a memo board, where you can pin up all your messages, memories and ideas."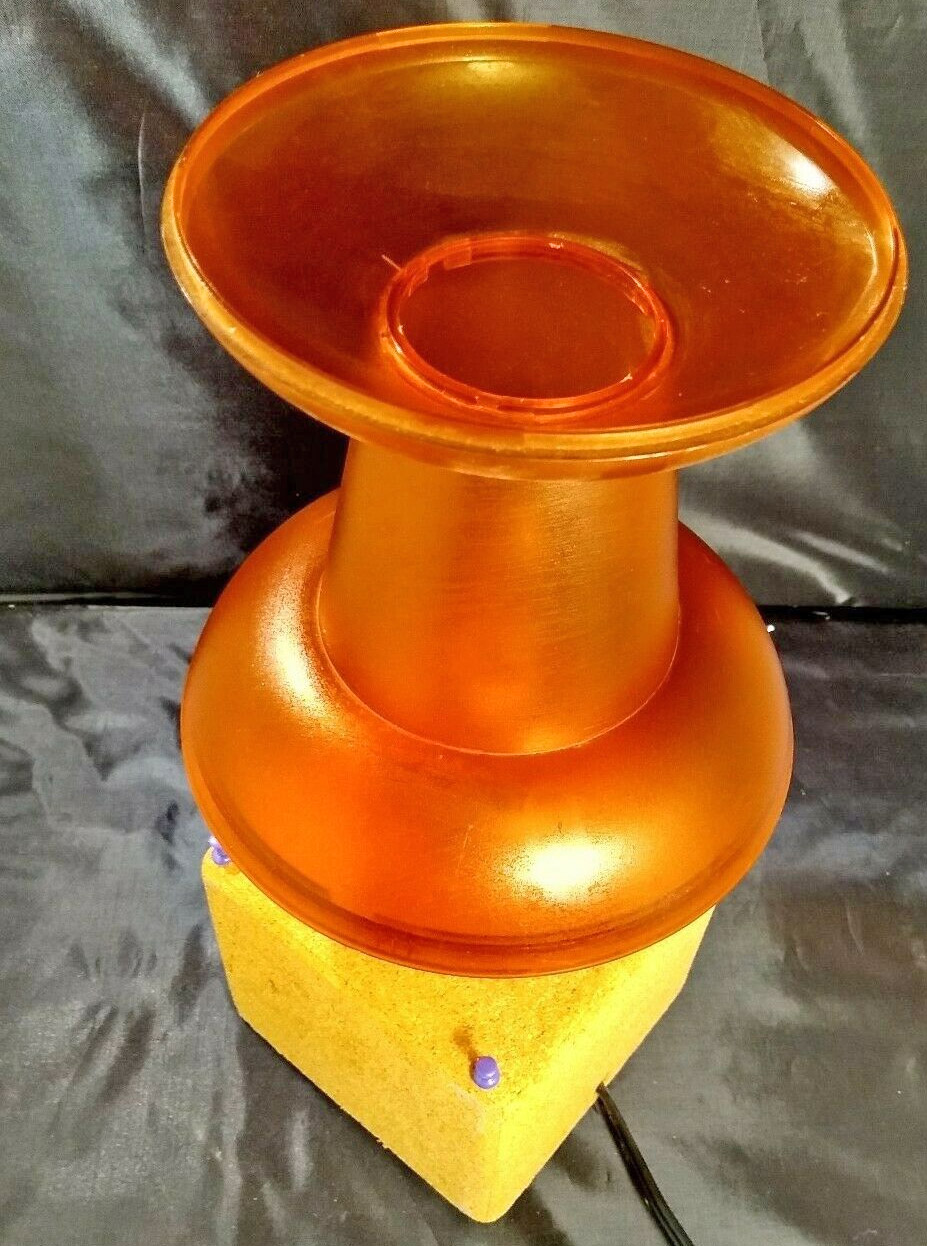 The top of the thumbtack comes off easily to change the light bulb when necessary!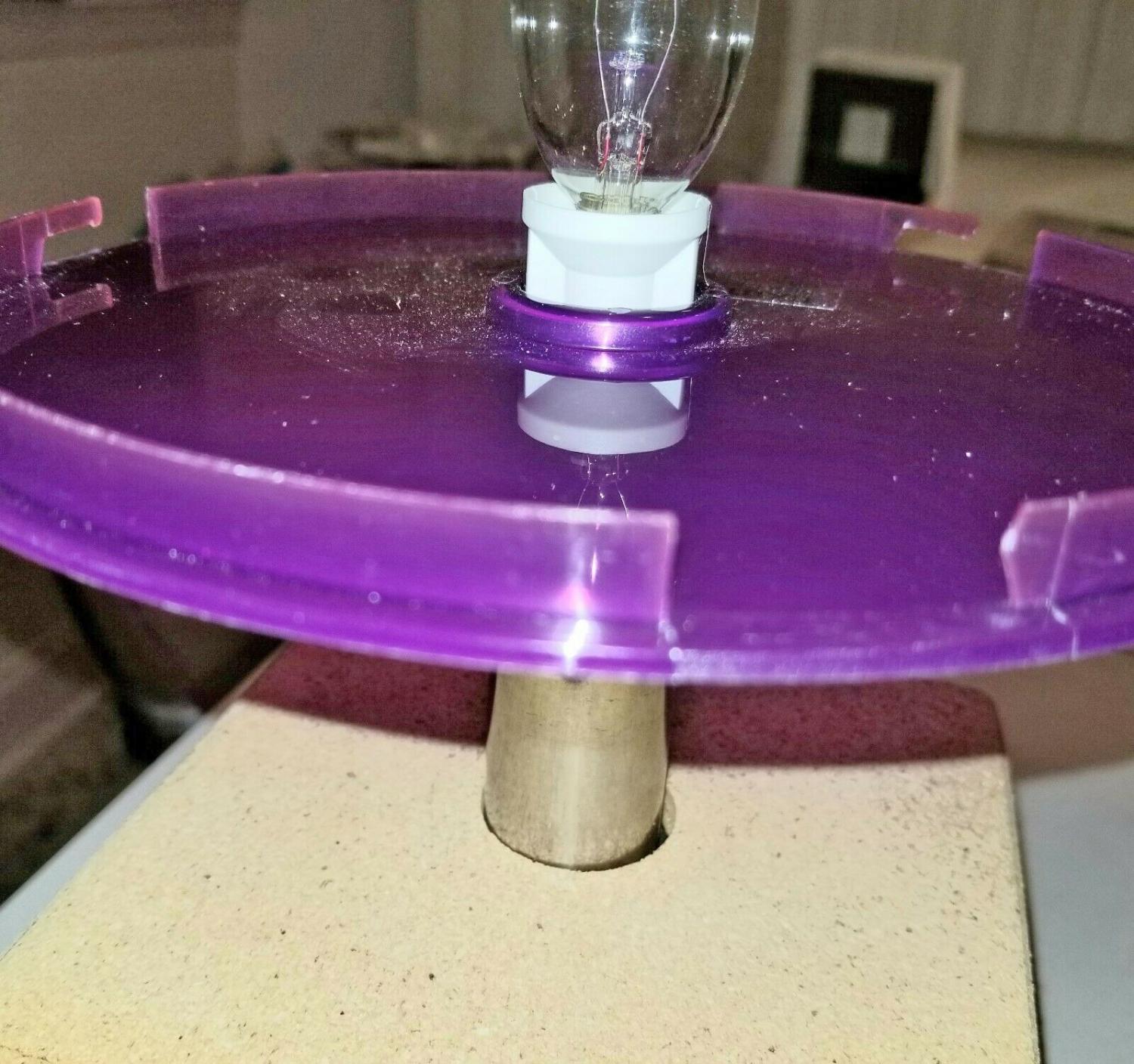 We were able to find three current listings on Ebay at the time of this writing, but chances are they'll be gone soon. But perhaps more will pop up from time to time, so better keep an eye out!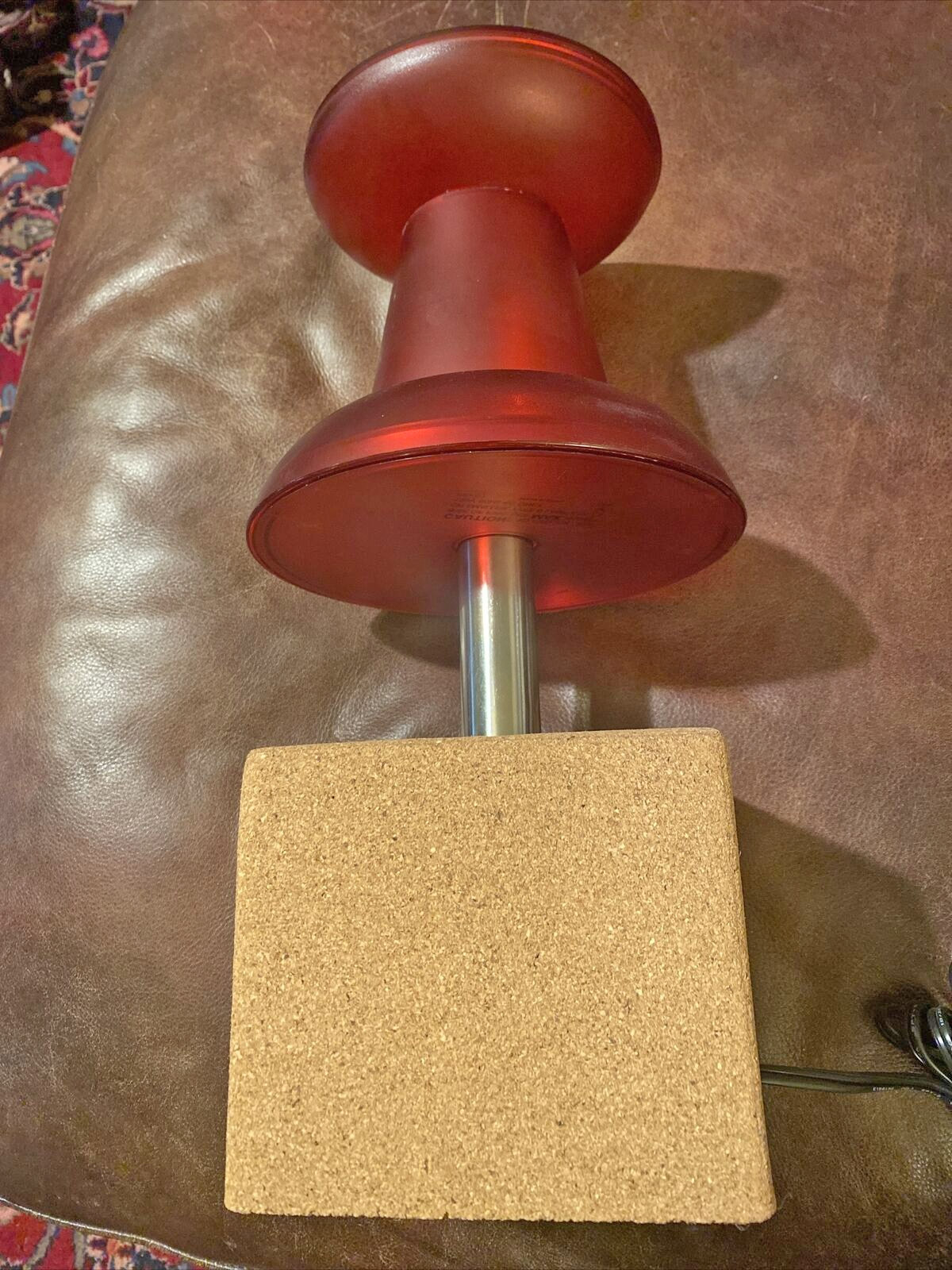 The base is a perfect spot to use actual thumbtacks to post up notes, messages, pictures and more! Prices on Ebay for the giant thumbtack lamp range from around $15 - $90!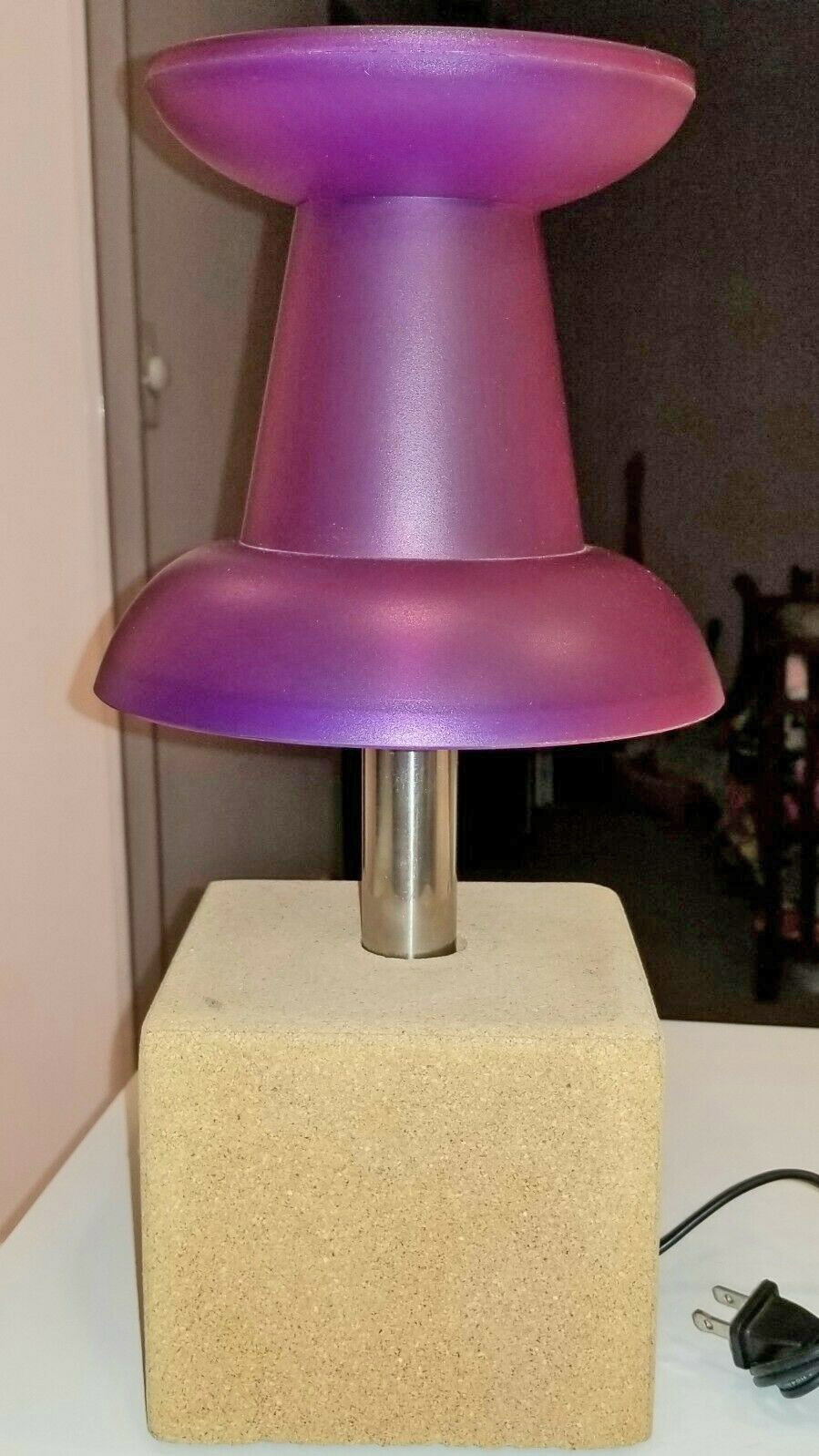 If you feel it's necessary to have a giant pushpin tack lamp in your office or home, you better get looking in your local thrift store or on Ebay!