This UFO Lamp Makes It Look Like Aliens are Abducting a Cow, People, Dog, etc.
By Ryan on 08/04/2021 9:29 AM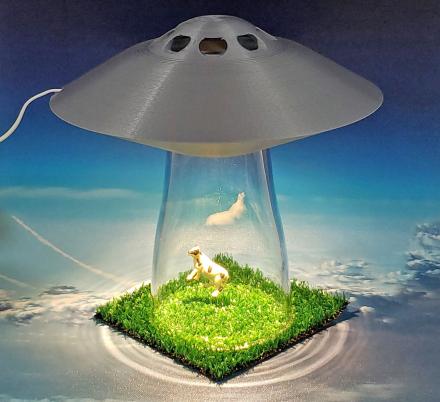 Sightings of UFOs aka flying saucers are a wild fantasy dream or intriguing depending on which side you're on. The possibility of alien life is quite interesting and it can be easily seen on the beloved pop culture depictions in movies. Hollywood blockbusters like Aliens, Men in Black, Avatar, Star Trek, etc. have a cult following and are hugely popular showing the appetite for extra-terrestrial beings is huge. Now, how about lighting up your desk with a miniature UFO depiction of an abduction! That's right a geeky alien light that beams even in the dark. Doesn't matter if you're the geek of town or just a UFO fan, your desk or table will be looking great.

View all versions here
This desk lamp includes a chosen abductee, could be an animal of your choice, getting beamed by a fully lit UFO spaceship. If you love anything out of this world this lamp will satisfy your inner curiosity. A miniature spacecraft in the middle of abducting a cow is a sight to behold, especially with the glowing lights. It consists of a 3D printed plastic (the UFO part), a cylindrical glass that acts as the base 'beam of light' which helps magnify the light, synthetic grass with a creature attached, and 4 colored lenses for different lights.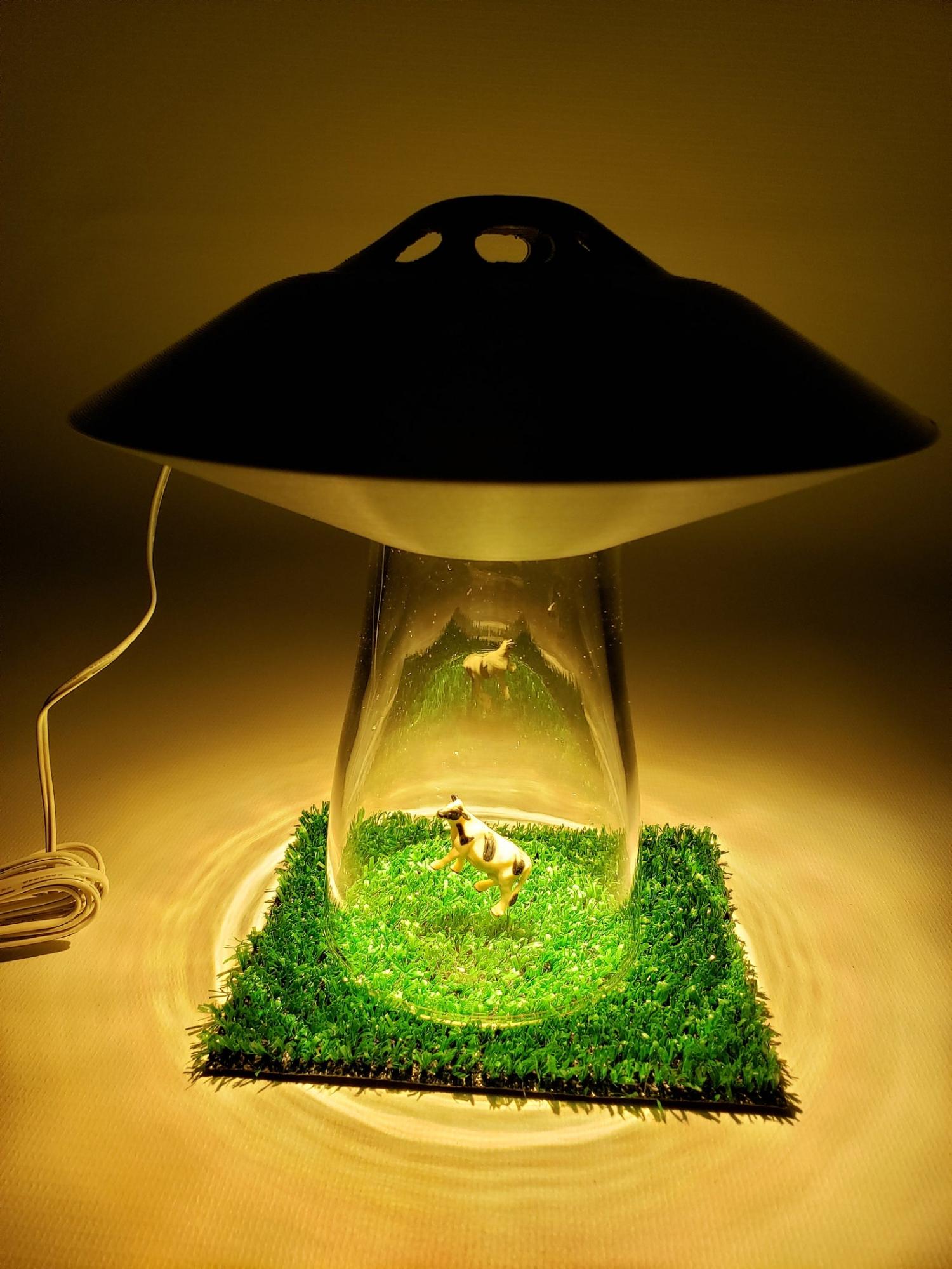 There is a light bulb inside the UFO top which illuminates the windows and glass beam creating a wonderful effect. There are three lighting modes for this desk lamp. There is only the UFO cockpit getting lit in alternating yellow and green flashing LEDs, the tractor beam only can be illuminated, and having both the LEDs in the cockpit plus the tractor beam illuminated. The extraterrestrial beings even glow in the dark. If you want the aliens abducting another animal, you can just substitute the miniature cow for example with another tiny animal.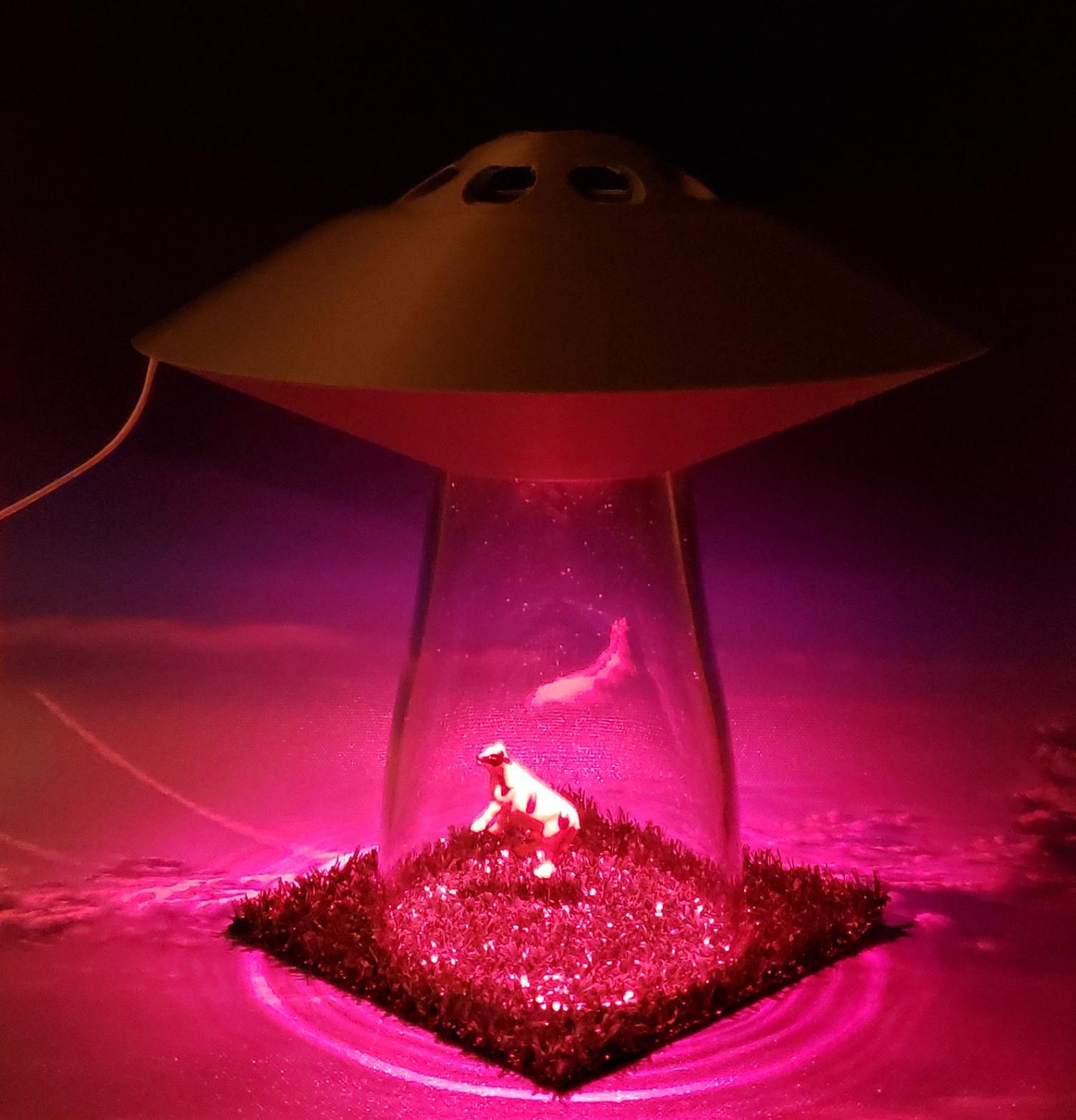 The alien abduction desk lamp is is turned on and off using a toggle switch located on the power cord. The LED light is reliable and durable, a replacement won't be needed in the foreseeable future. The abductee is of your own choosing. The lamp measures 8 x 8 inches, it won't be taking up much of your desk space. The type of plastic used is PLA plastic which is biodegradable and derived from renewable sources. It's eco-friendly and much safer for the environment. The colored lenses are to be set in between the glass and the lighting under the UFO. The colors are red, green, blue, and yellow. These are primary colors and can be layered to create other colors like purple, orange, dark green, etc.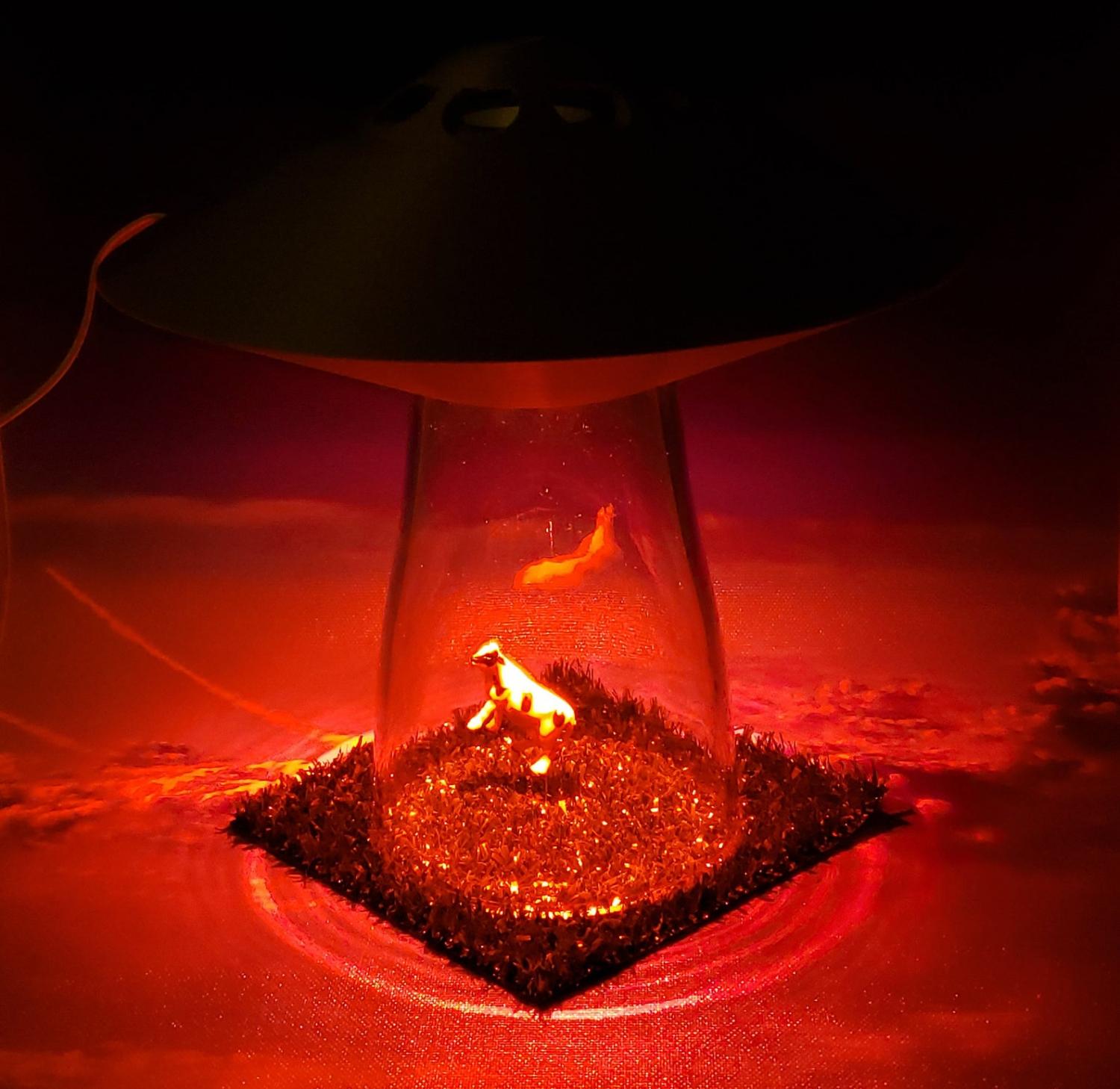 This lamp is unique and cute enough for a nightstand, classroom, or office desk. It's only suitable for the indoors and is handmade to perfection. If you're watching a favorite sci-fi movie, you could turn the lamp on for a better visual experience. Space and sci-fi lovers will love the lamp as a gift, even kids would love it. The UFO lamp comes in a well-wrapped package, there is no need to repackage it again as a gift. A futuristic lamp that will light up your desk or nightshade. It's perfectly crafted and the illumination is a sight to behold.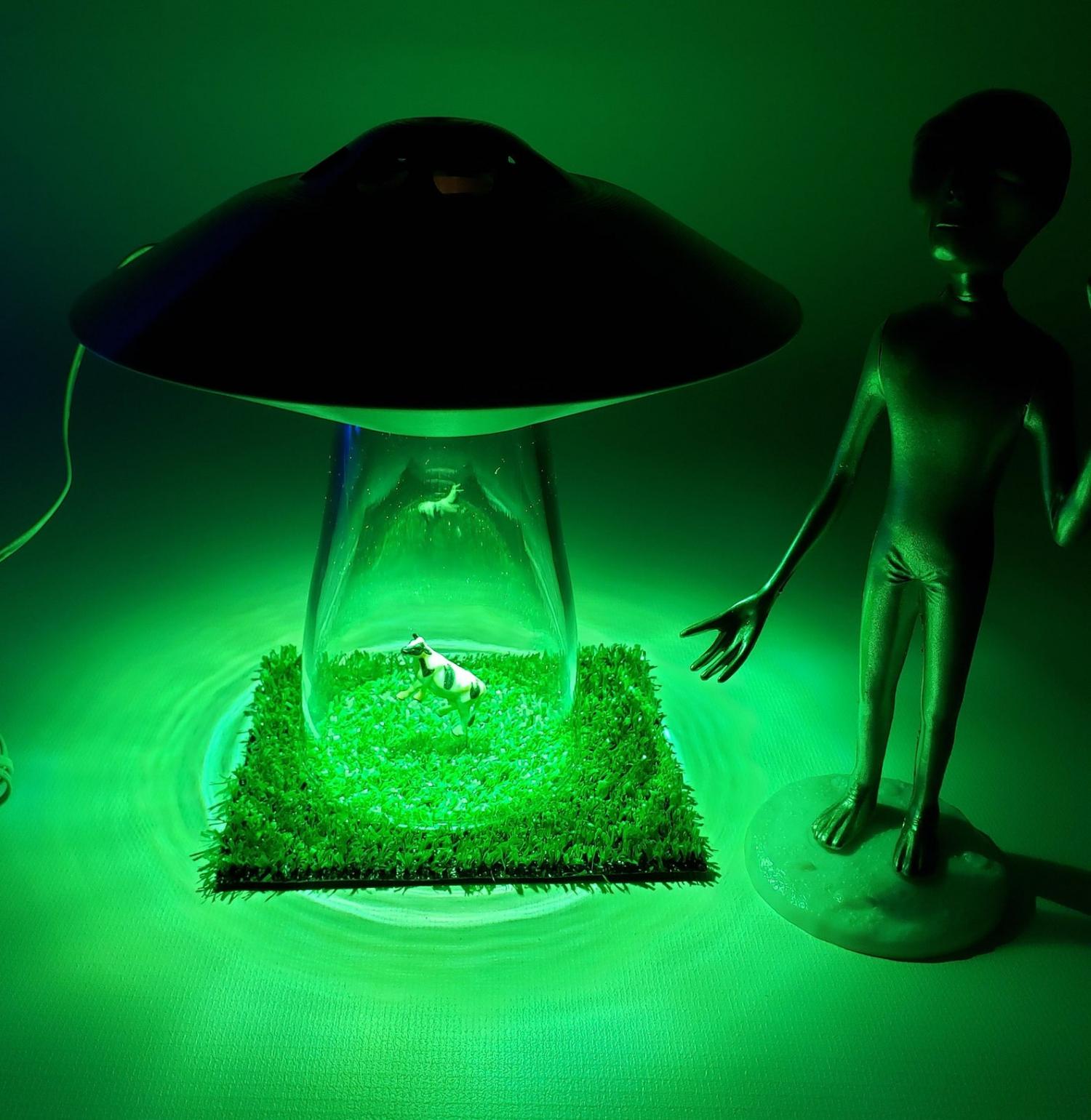 The UFO alien abduction desk lamp measures 8 inches tall, and is made from plastic, glass, fake grass!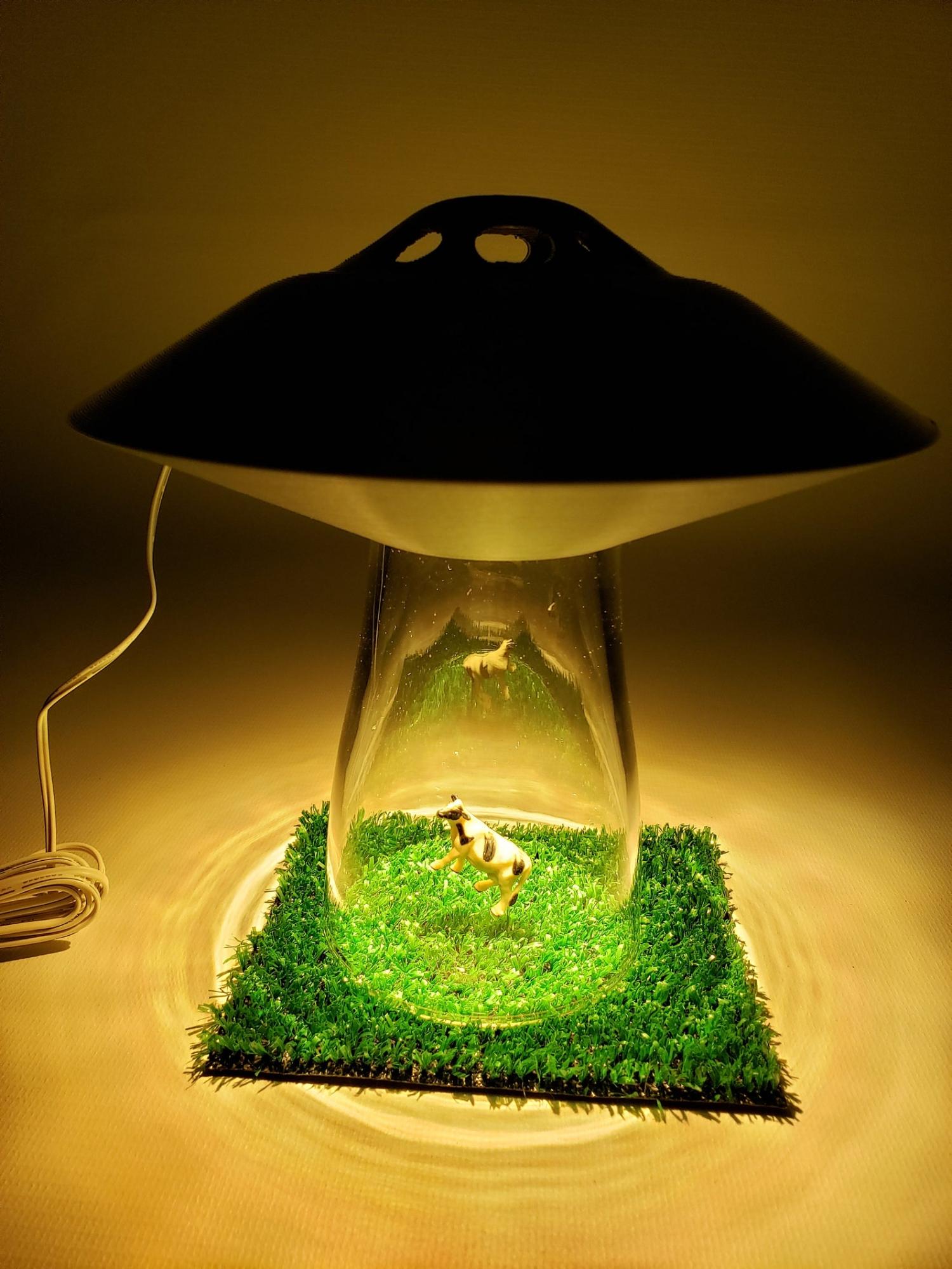 You can put a regular light bulb inside for normal lighting, or put in a creepy red or green bulb in for a really cool alien effect!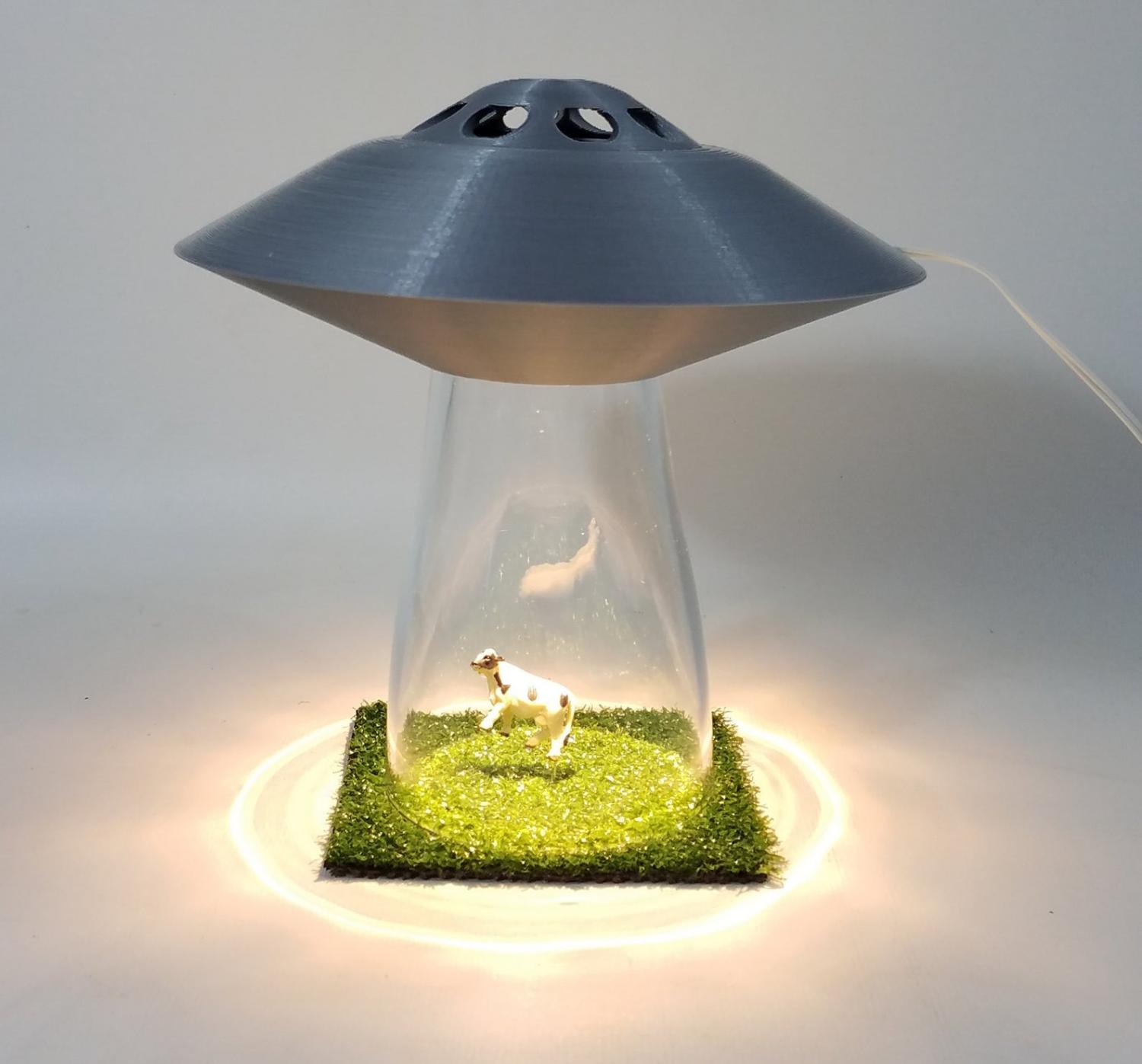 You can choose between an array of characters that can be placed inside the lamp that are getting abducted by the aliens, including a couple, a cow, a dog, or a cat!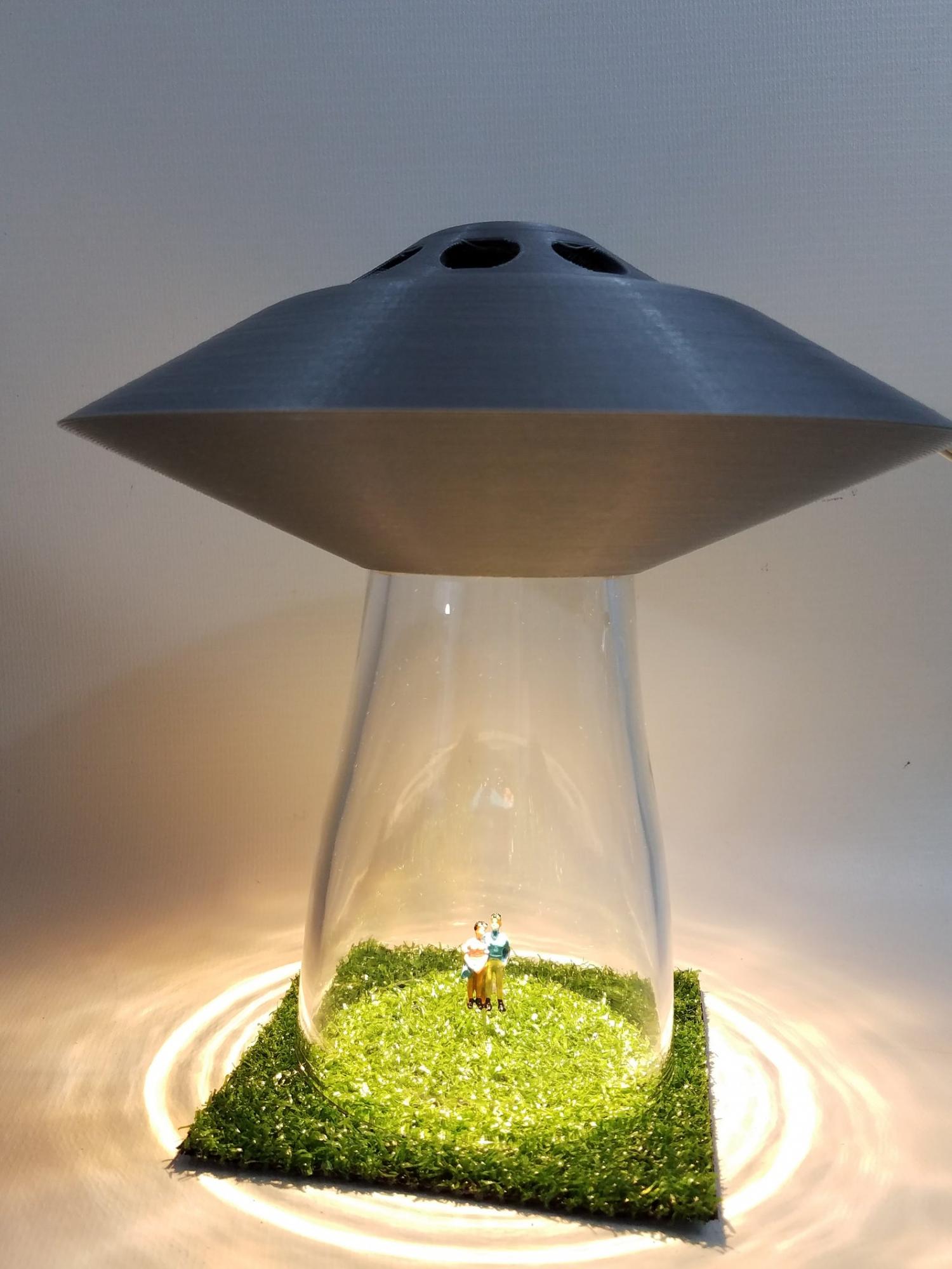 You can even place your own characters inside the UFO alien abduction lamp, this way you can have a dinosaur being abducted!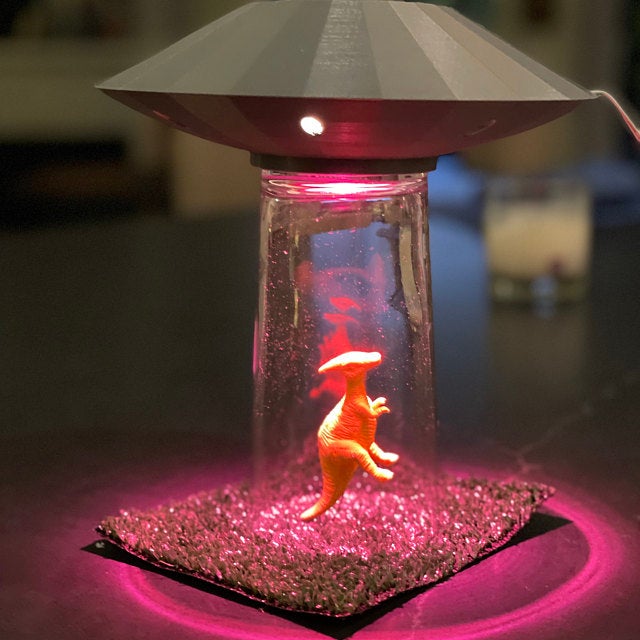 A perfect gift idea for alien or sci-fi loving geeks, the UFO lamp is perfect for a nightstand, office desk, classroom, and more!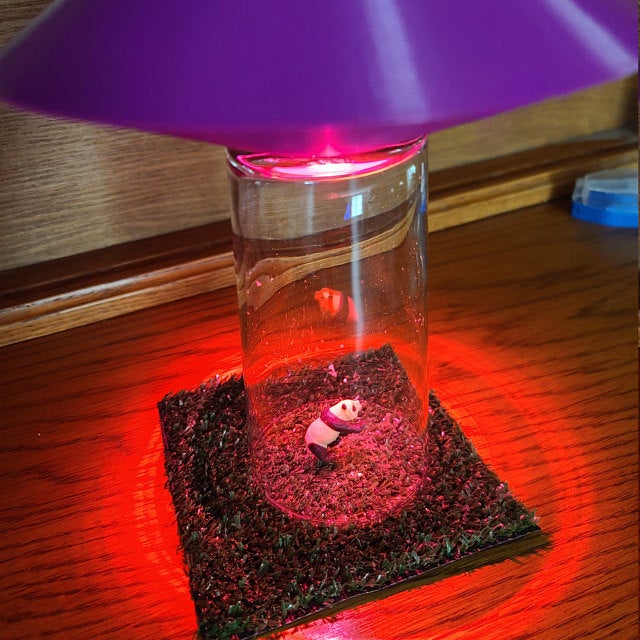 An on/off toggle switch is located on the power cord to easily turn the lamp on or off!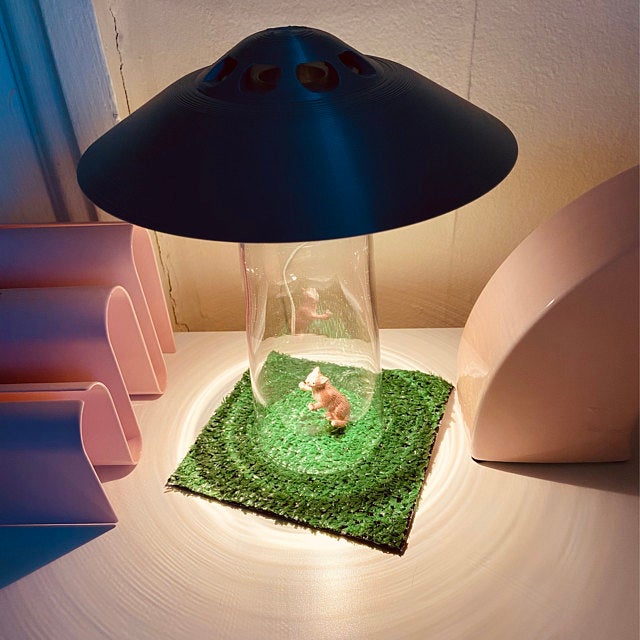 The UFO lamp comes in three pieces, so some light assembly will be required upon delivery!