This Giant Survival Bandana Has Essential Survival Tips and Instructions Printed On It
By Ryan on 01/10/2020 2:33 PM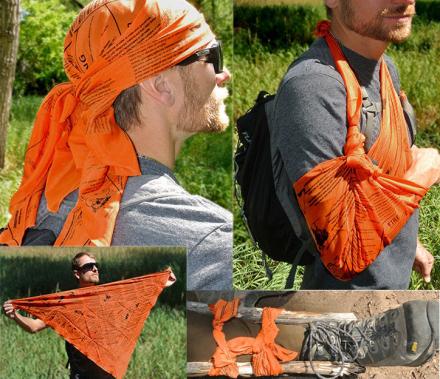 Sure there's the survival grenade that has pretty much everything you'll ever need while surviving out in the wilderness minus a king size mattress and a hot latte in the morning, but when you just have a little bit of room available for some survival gear, this giant survival bandanna might do the trick. Aptly named 'Head For Survival', the giant orange survival bandanna can certainly be used in a plethora of different ways, including a head wrap to block the sun, an arm sling if you injure your arm, a splint wrap if you injure your leg, to be used to signal people from afar if you're stranded, and more.
But best of all the giant bandanna has essential survival tips and instructions printed right on it, with information organized by different topics such as navigation, starting a fire, making a shelter, finding and purifying water, signaling, making knots, and more.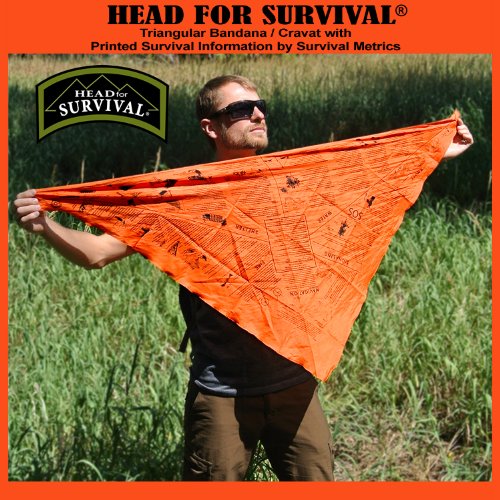 Unlike most survival guides that give you more information than necessary, have tips that waste more time than they do actually help you survive, and contain only marginally useful information, the survival bandanna contains vital information on each main area of surviving and doesn't waste time and space on useless information that you'll never find yourself needing. Plus the instructions use a lot of illustrations to further make it easier to understand what they're trying to tell you. So if you're good at putting together IKEA furniture, you can assume you'll be great at following the instructions to survive on this giant survival bandanna. The giant survival bandanna is made from soft-brushed polyester with lock stitch edging, contains two safety pins for use in an arm sling construction, comes in either orange or grey colors to choose from, is triangular in shape, and measures 39 inches x 39 inches x 52 inches wide.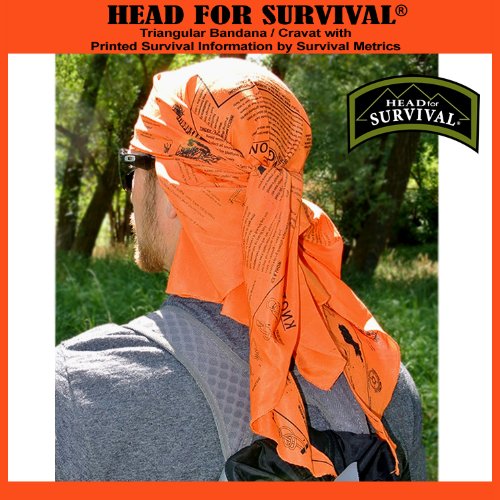 Check out the giant survival bandanna in action via the video below.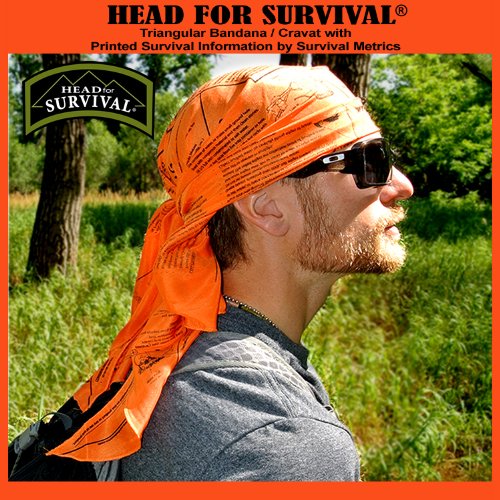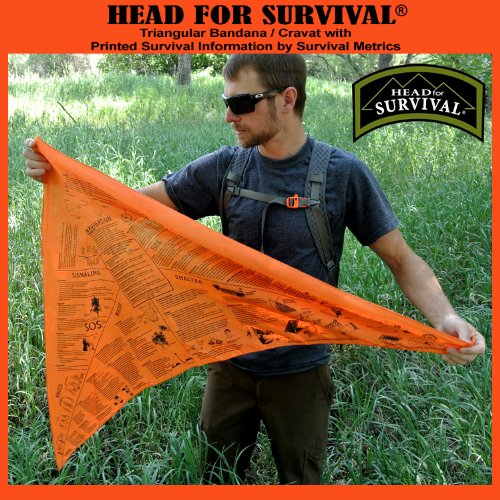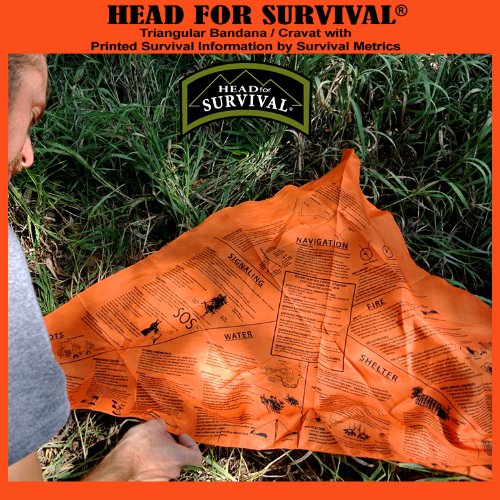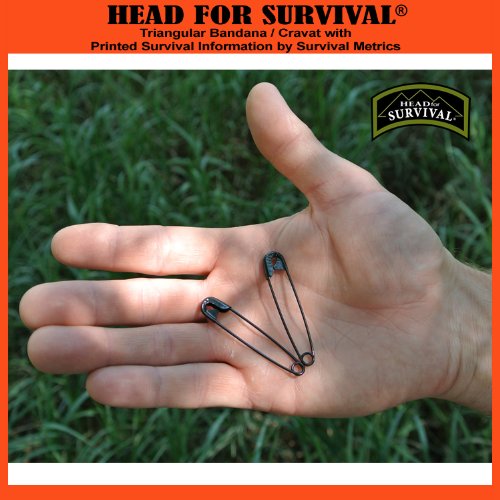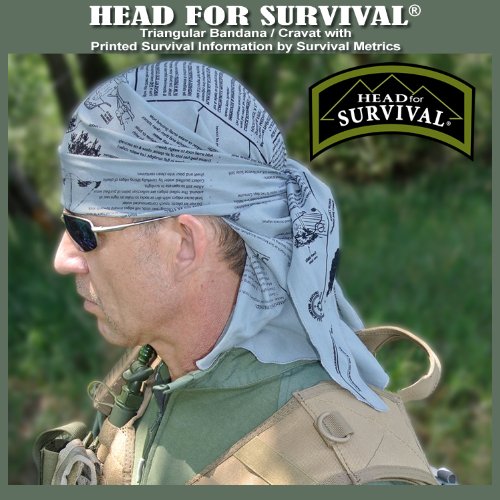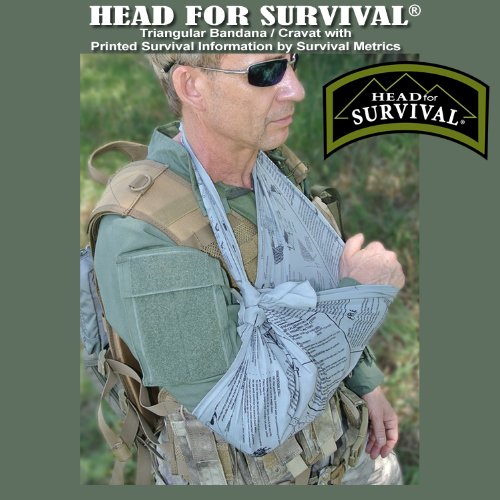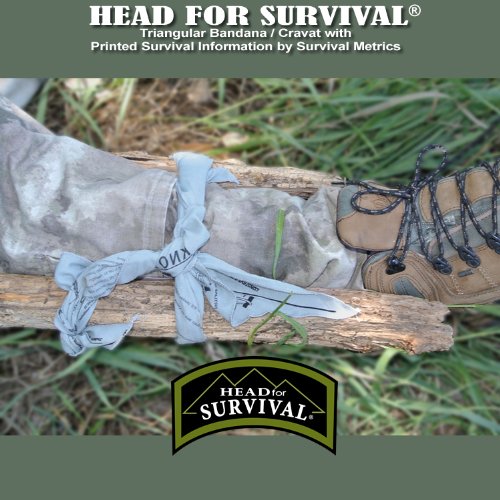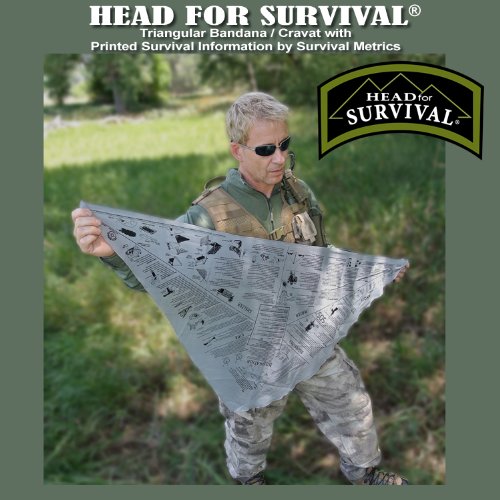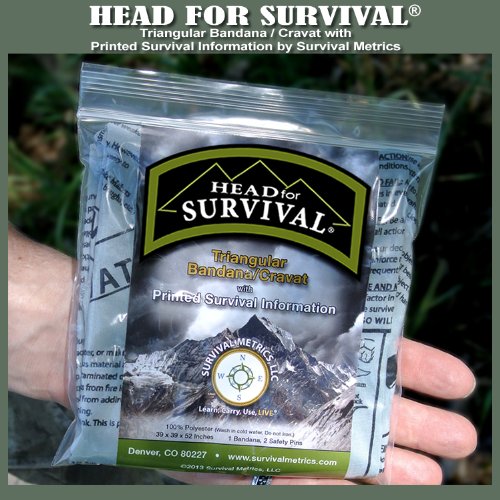 Subscribe To Our YouTube Channel