Giant Scrabble Board Game
By Ryan on 06/29/2016 9:30 AM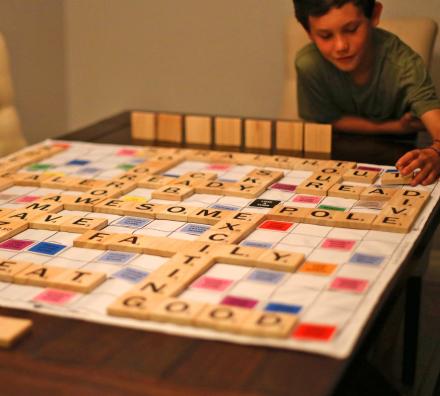 You've seen Giant Jenga, you've seen Giant Connect 4, you've seen Giant Chess, you've seen the Giant Yard Dice, and you've probably seen the Giant Playing Cards, well now it's time for another giant board game. This time around it's Giant Scrabble, excuse me, I mean giant wooden word game, because, you know... lawyers and stuff.
Made from wood, the giant Scrabble wooden word game board is more of a mat than a board that you play on which measures 3.25 feet wide x 3.25 feet long, whereas each wooden block measures 2.5 inches tall. To make a comparison to see how much bigger these are than a normal Scrabble board and wooden blocks, a normal board measures around 15.25 inches wide and each block measures 0.75 inches tall.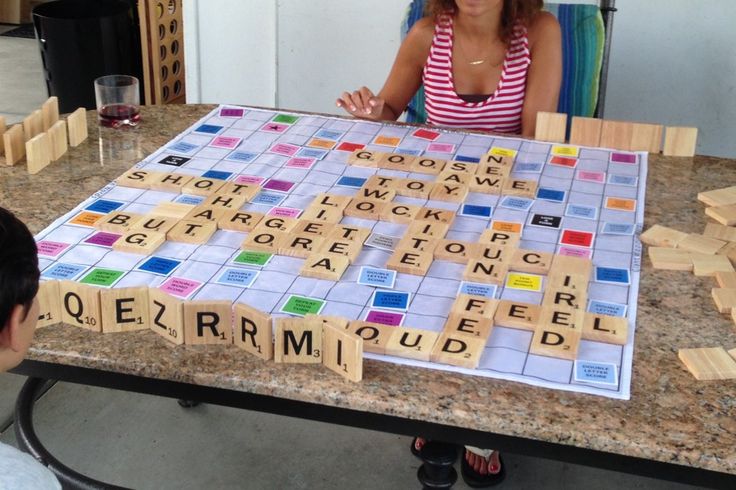 The giant Scrabble board comes with 100 giant wooden letter tiles, 100 game cards, a giant nylon game board, and a nylon storage and transport container. The giant Scrabble board game is great for use both indoors and outdoors, and weighs 8.4 lbs in total.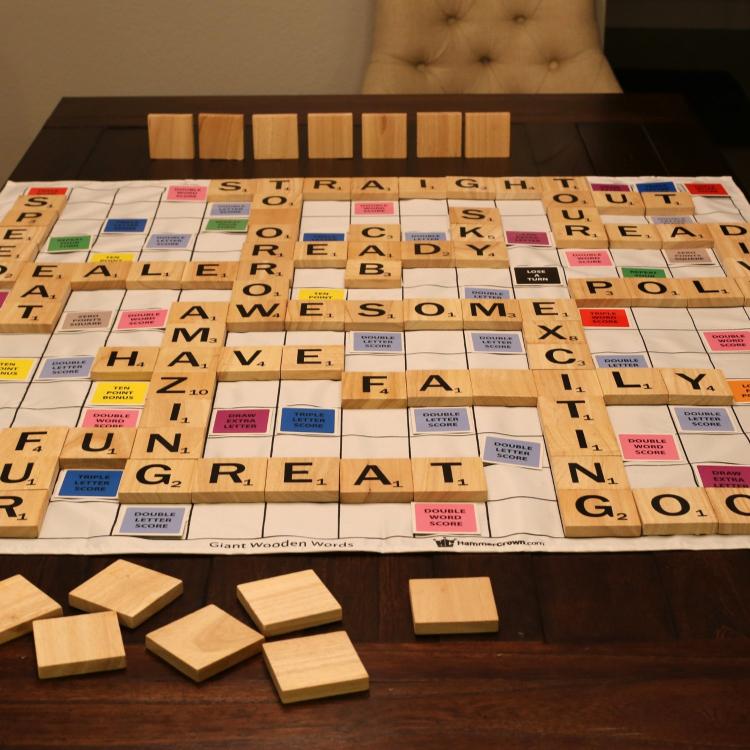 Plus, since the Scrabble tiles are so huge, you don't need a tray to place them in while playing, instead you can just stand them on their ends so that only you can see them and the other players can't.