These Giant Croc Shoes Can Function as a Baby Bassinet Or Pet Bed
By Ryan on 12/21/2022 10:17 AM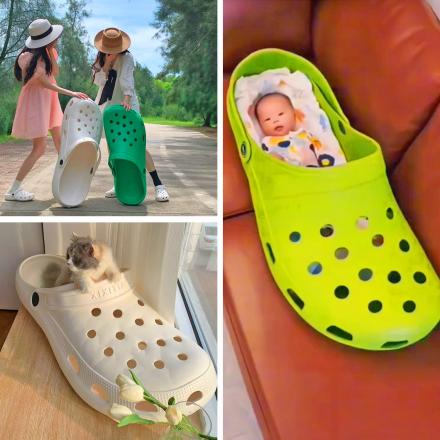 Crocs have had an amazing renaissance in the past few years, going from the comfortable, functional at-home shoe or slipper to a real fashion statement. You may remember the giant shoe shaped dog bed we featured in the past... But, no matter where you fall in the polarizing Crocs debate, this next feature is sure to come at the delight of Crocs fans — and especially those who have children or small pets.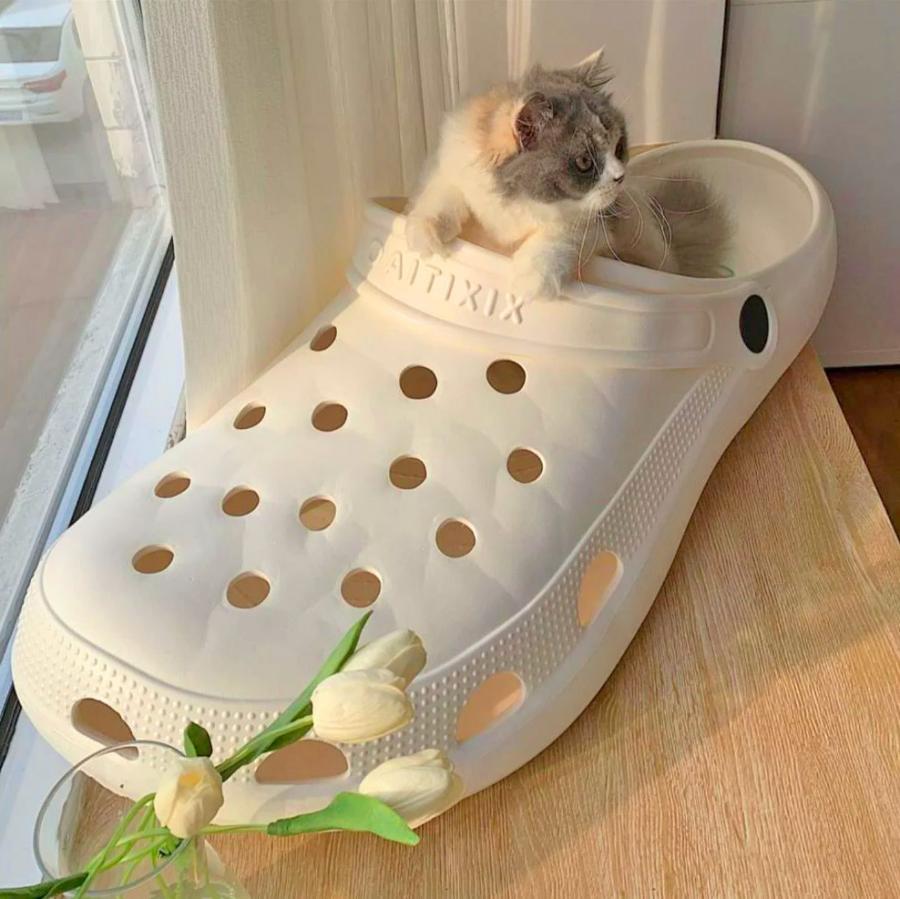 Now you can buy these giant Crocs for your pet or your baby, offering the same incredible comfort that comes from the shoes, but for their entire bodies instead. These huge Crocs beds can make for a great nap spot, whether for pets or, apparently, babies.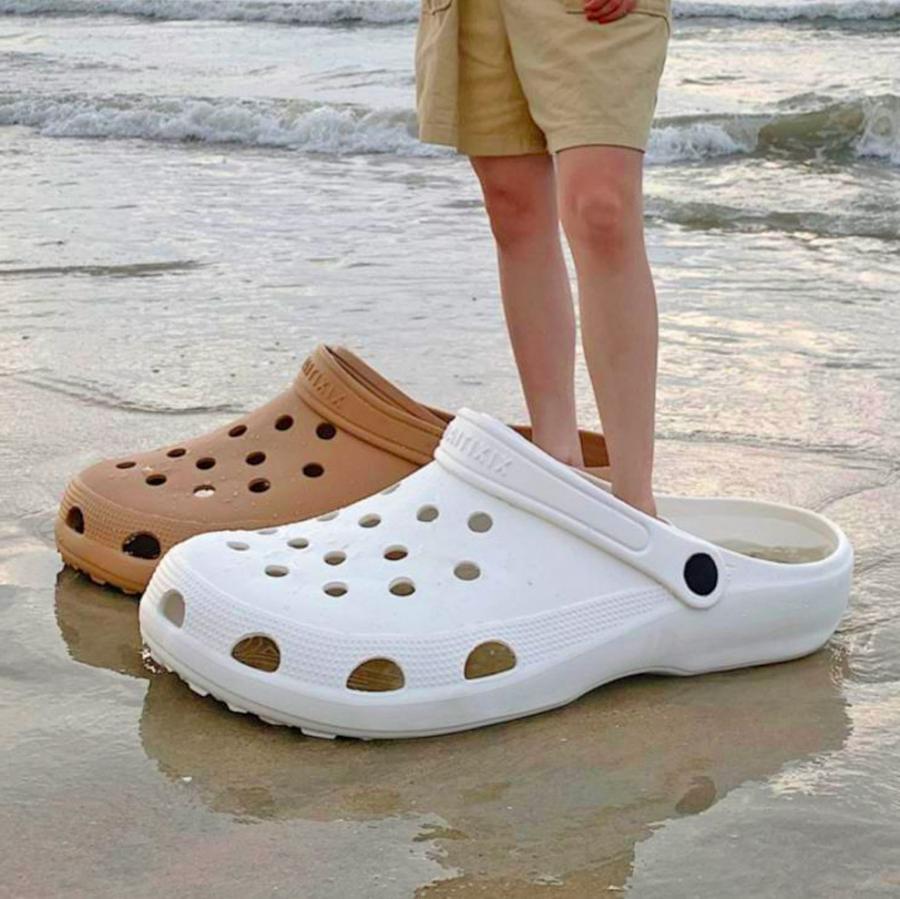 Because of the open, breathable design of Crocs, which is well-represented by these giant Crocs, the Crocs baby and pet beds appear to offer a cozy space in which small pets and toddlers can take naps under supervision.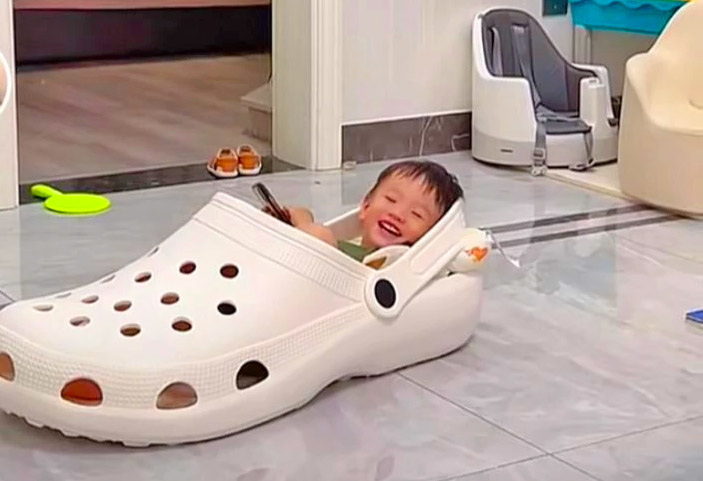 You can buy these giant Crocs in green, khaki, pink or purple to match the aesthetic of your pet… or baby.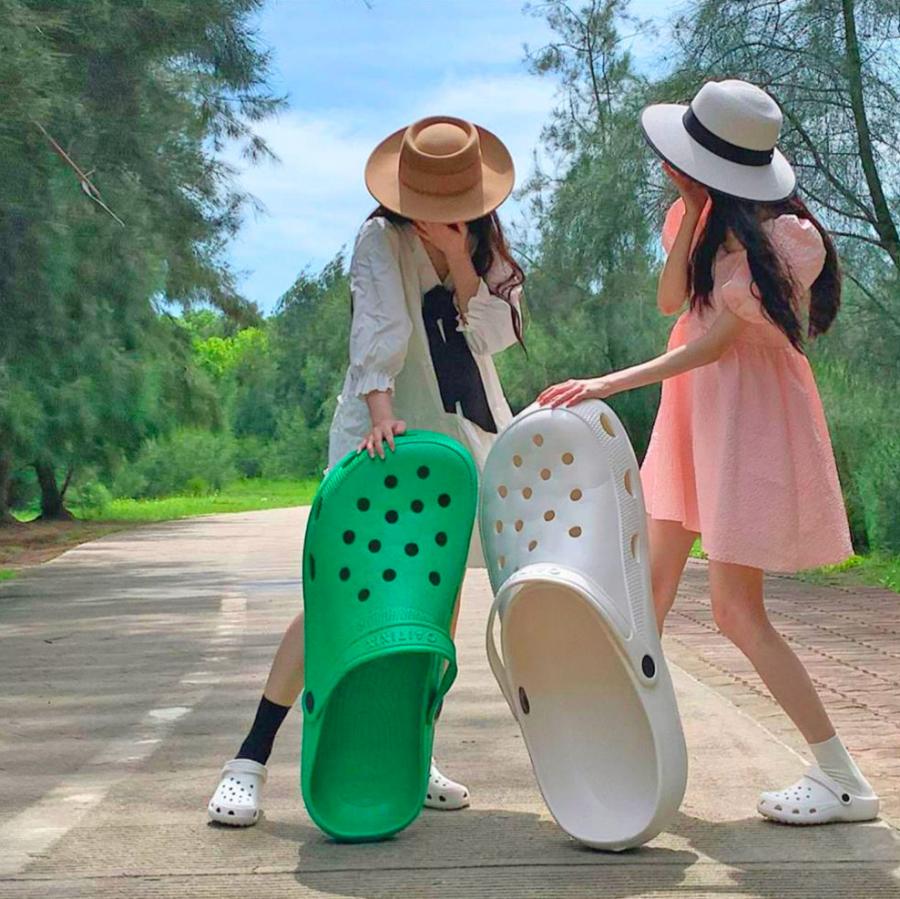 The shop says the Crocs pet beds come with a plush padding on the inside, making them super comfortable for taking naps, or playing with them as a toy by standing in them.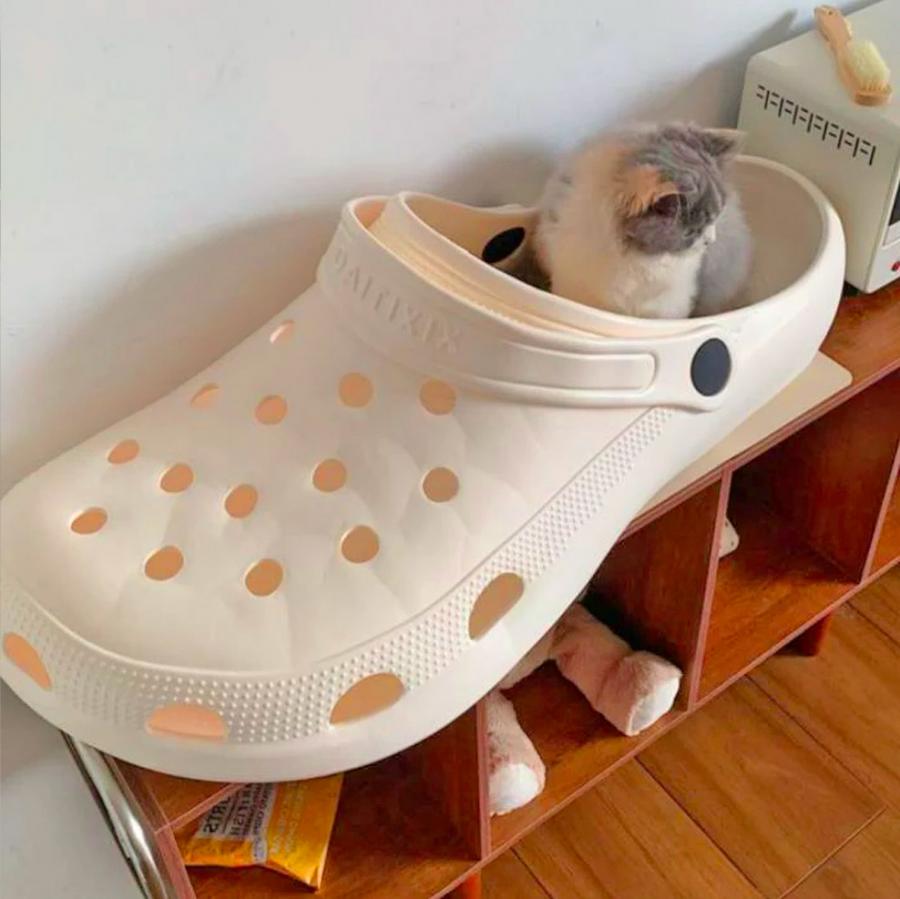 Either way, these oversized Crocs can probably be used in a handful of creative ways, making them perfect for any Crocs enthusiast!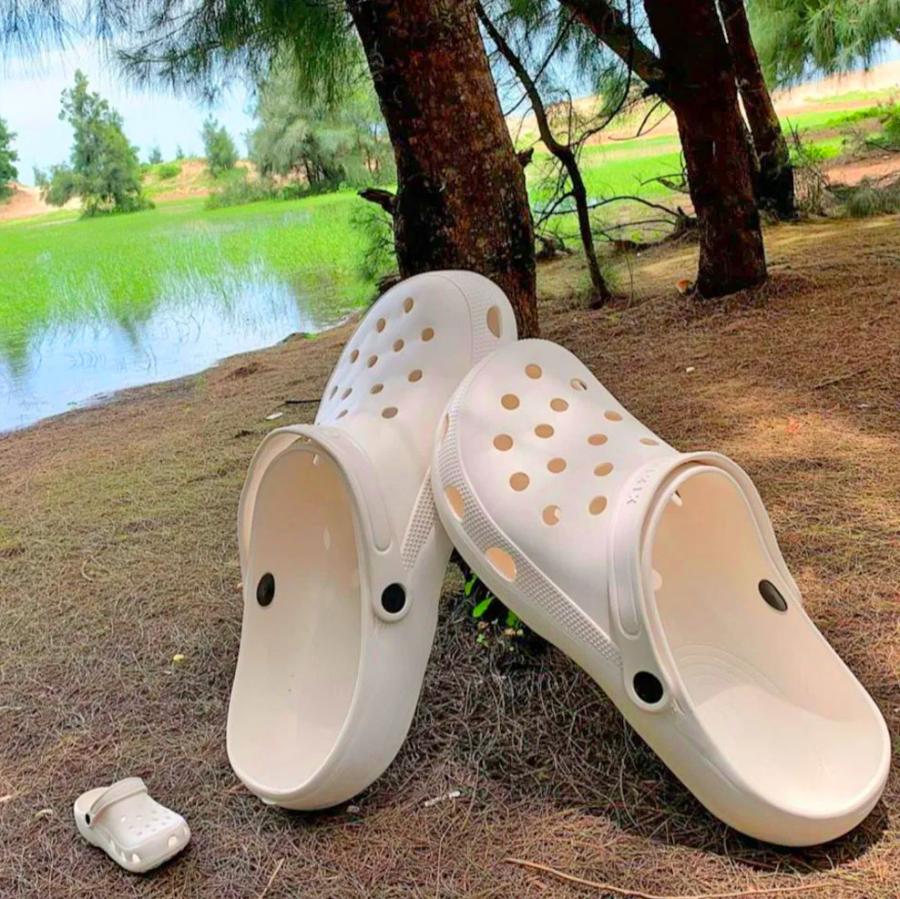 The Croc pet beds measure about 39 by 16 by 13 inches (100 x 41 x 33cm), weighing roughly 4.85 pounds (2.2kg).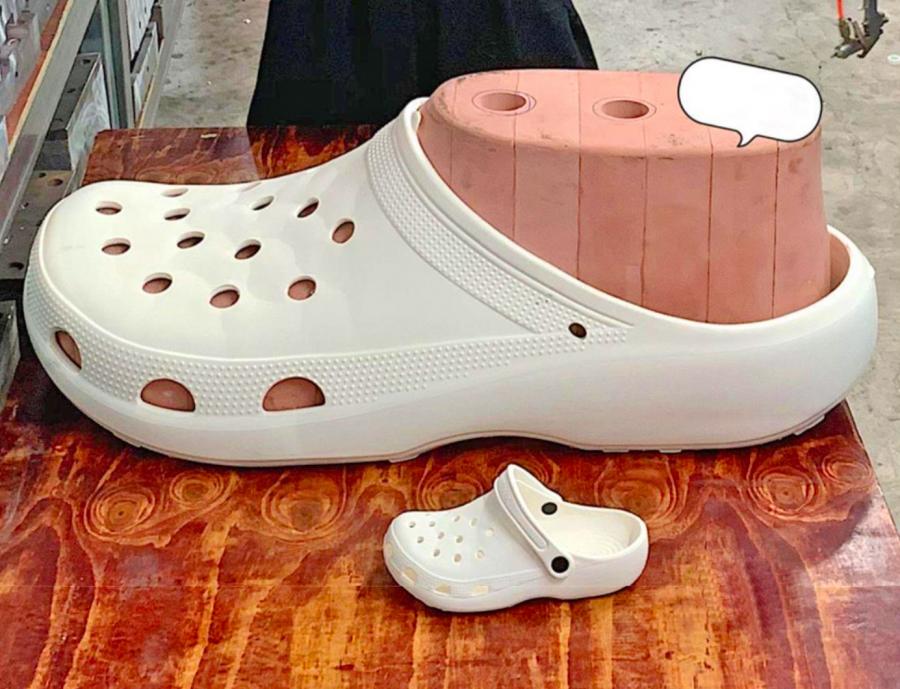 The slipper pet beds are made by the shop in Hong Kong, and could be a hilarious talking point for adult humans, in addition to being an incredible nap spot for tiny mammals.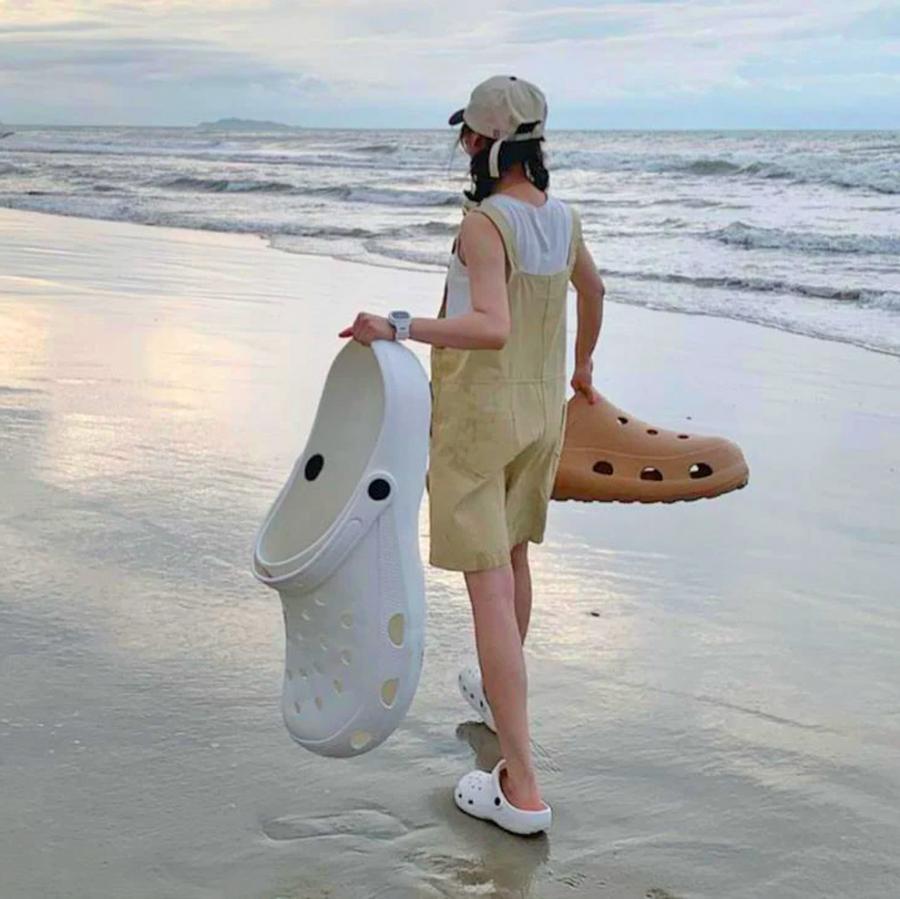 In any case, these giant Crocs pet beds are geared toward small dogs, though the listing also shows pictures of toddlers and babies lying down in the beds. What a world!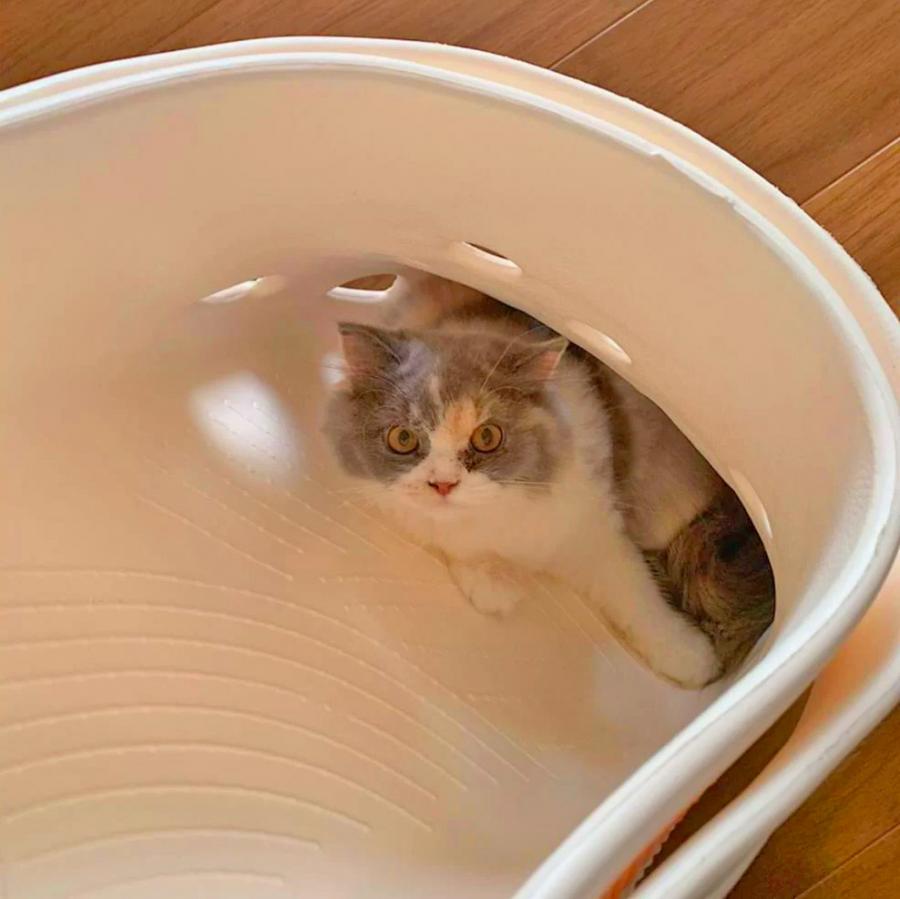 The shop says the Crocs pet beds are suitable for all cats, small- to medium-sized dogs and "even babies and small children weighing up to 15kg," or 33 pounds.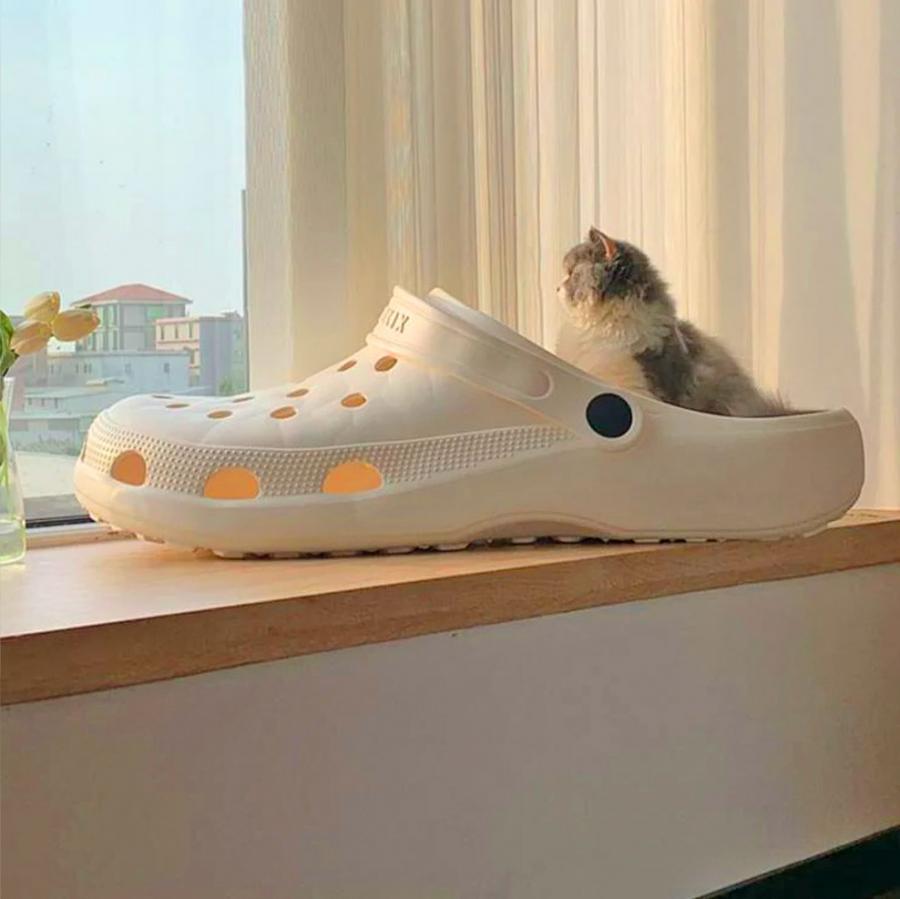 The giant Crocs from Ali Express are considered a toy or crib, but they also seem like they could work as a nap spot for babies (especially from some of the pictures). Some of the oversized Crocs bed listing's photos also show cats enjoying the space, with one particularly hilarious photo of one of the giant Crocs shoes buckled into the back seat of a car.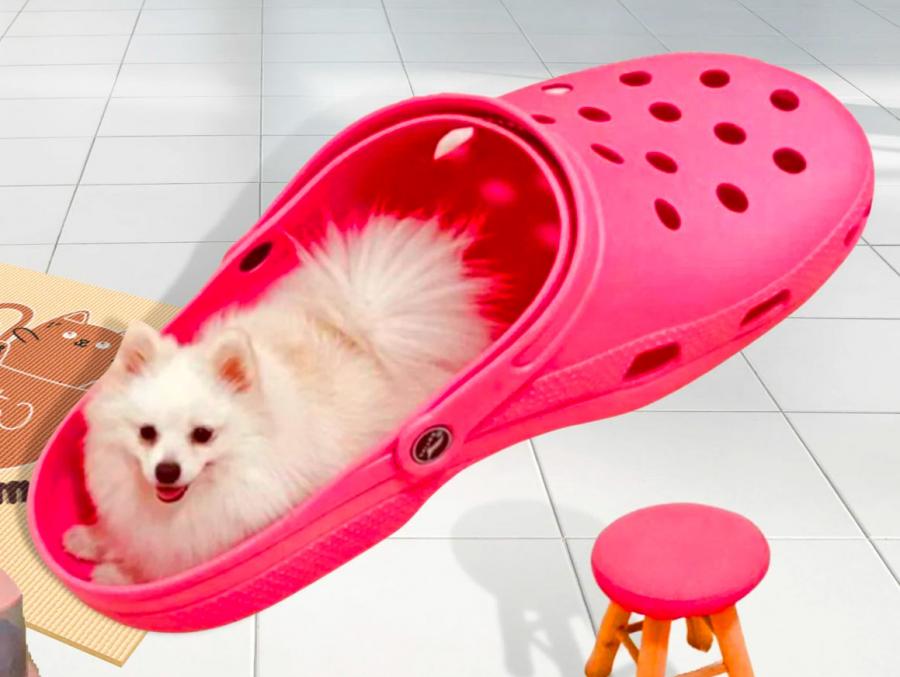 Measuring roughly 37 by 15.4 by 12.4 inches (94 x 39 x 31.5cm), the Ali Express giant Crocs pet beds are ever so slightly smaller than those from CatteMacchicato, and they come at a slightly reduced price.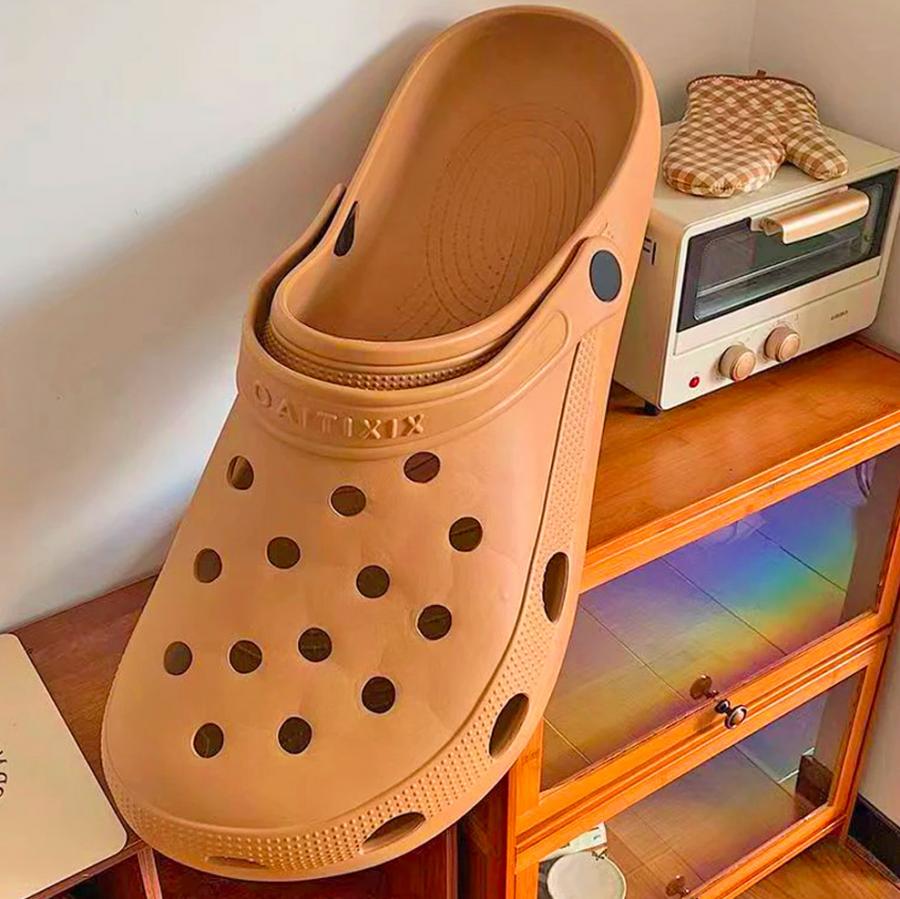 These giant Crocs are so realistic that they even shrink and become discolored in the sun like real Crocs, according to a warning from Ali Express. Wow!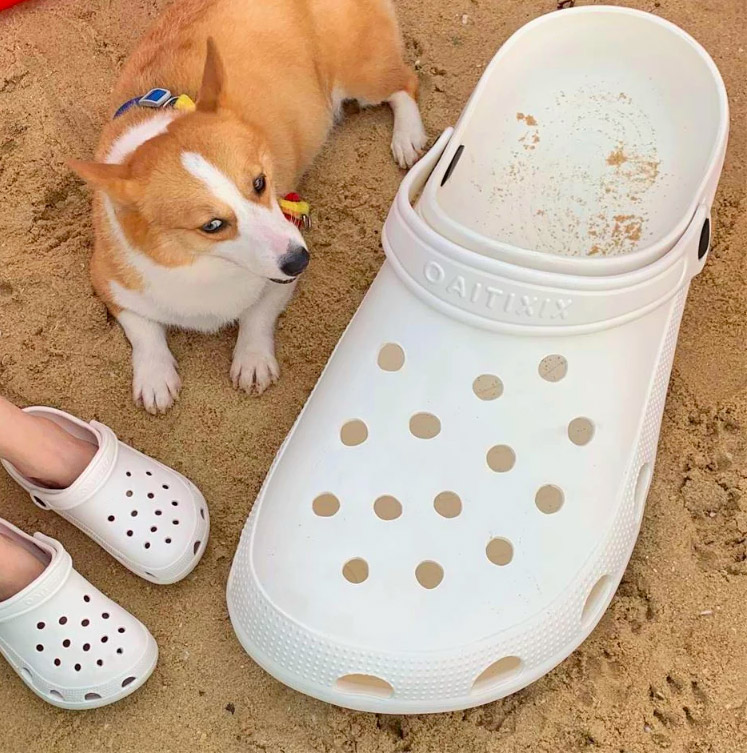 Purchase of the giant Crocs shoe bed from CatteMacchicato includes a lifetime warranty from the shop, and they ship directly from the CatteMacchicato shop in Hong Kong. For many international orders, the shop also points out that the giant Crocs pet beds could take up to 35 days, though standard shipping is included on all orders.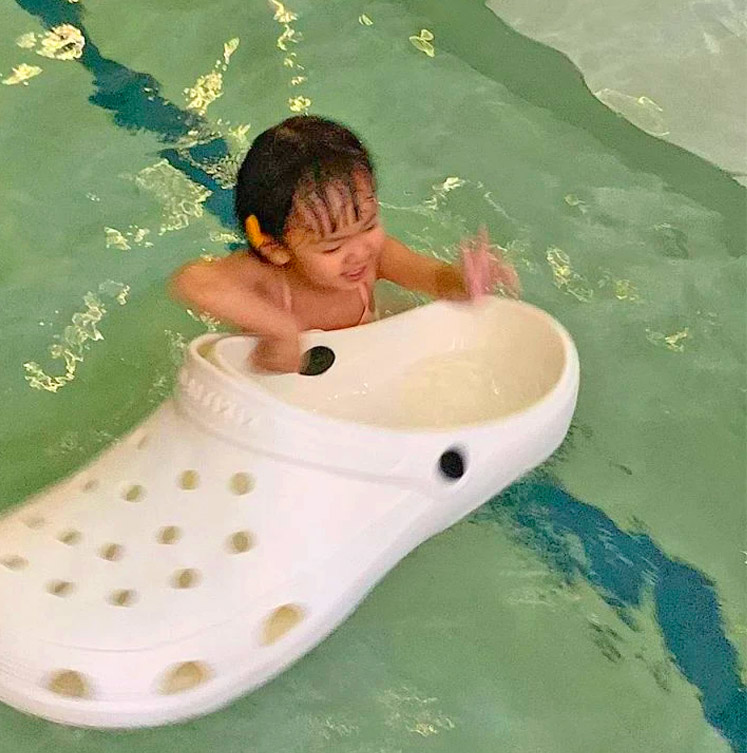 It's worth noting that when we say "Crocs renaissance" up above, we're completely serious. On OddityMall alone, we've featured a dozen or so Crocs products, including the amazing and noteworthy 7-11 Crocs, goth Crocs, cowboy boot Crocs, snow plow Crocs attachments, mini Crocs and more.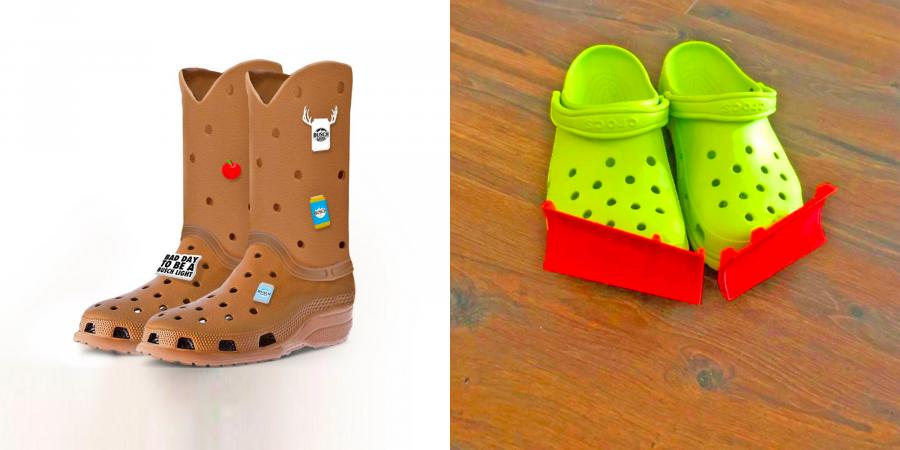 It might be time to consider upgrading the size of your Crocs to these giant Crocs pet and baby beds — especially if you want to make the haters absolutely furious when they see your baby resting in the world's most fashionable slipper.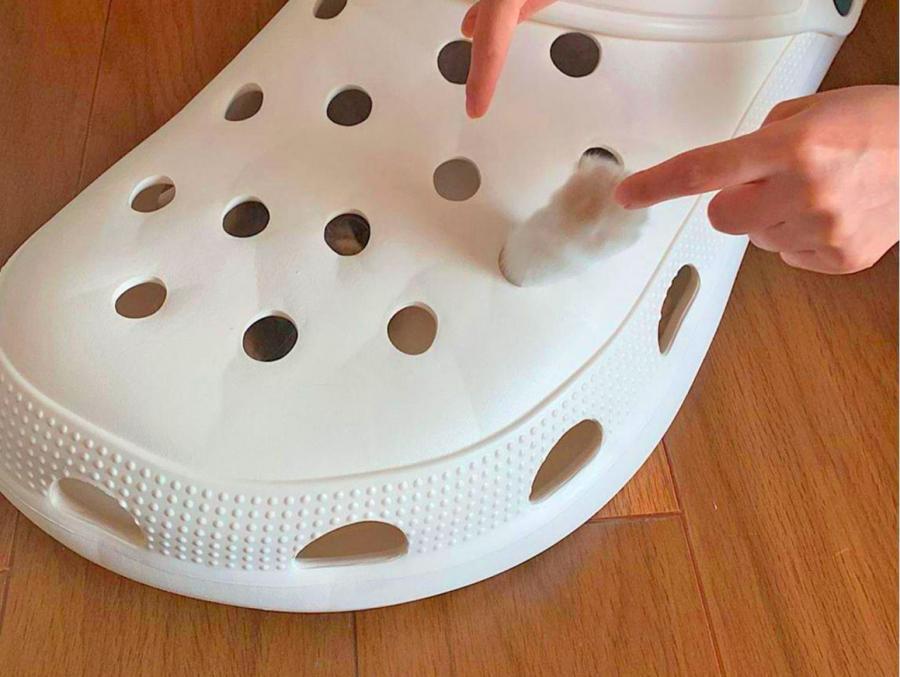 There's a few different versions of the giant croc shaped baby bed on both Etsy, Aliexpress, as well as Taobao.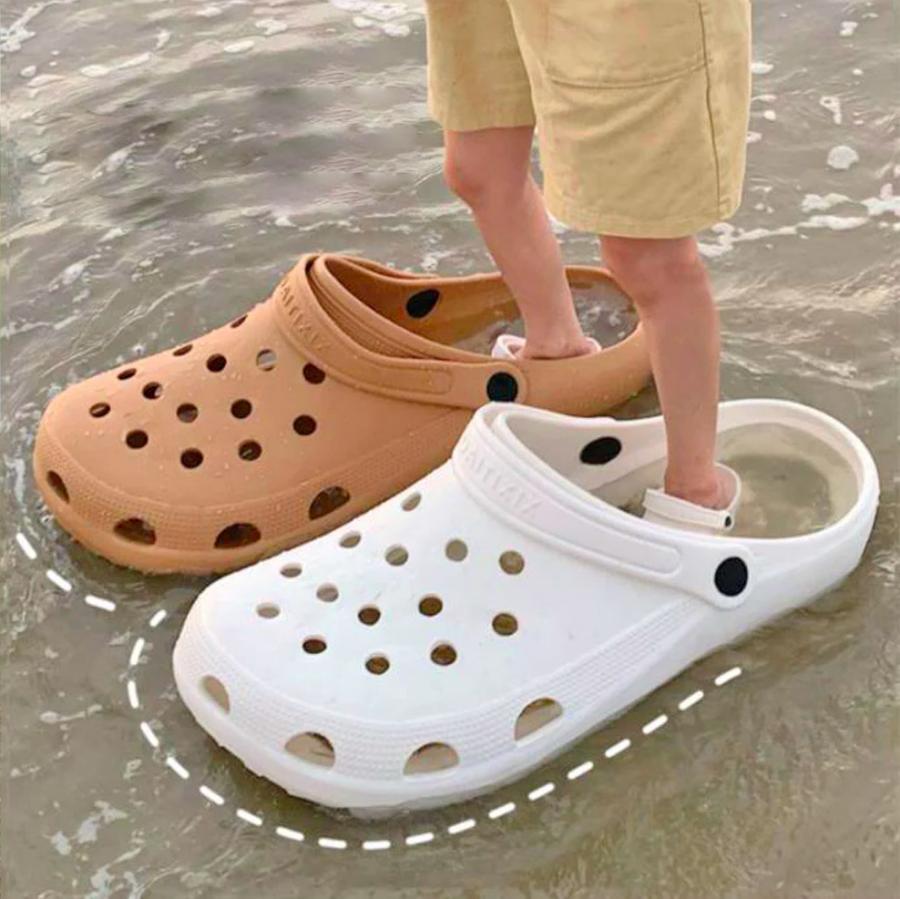 You can buy these oversized Crocs pet and baby beds from Ali Express for around $130 bucks, or you can purchase a slightly larger version of the giant Crocs slipper from CatteMacchicato on Etsy for around $480 bucks. If you're looking for bulk pricing, you can also check out their Taobao listing here.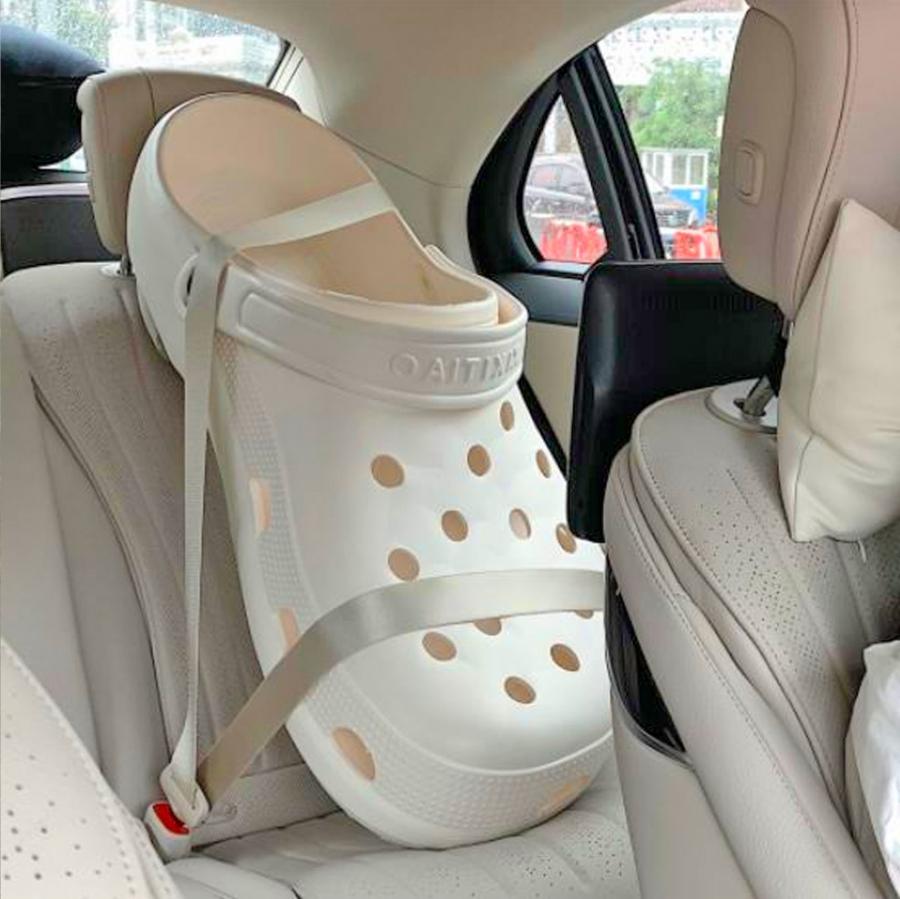 Check out the giant Croc shoe dog bed and bassinet in action via the video below!
Subscribe To Our YouTube Channel