There Are Now 7-11 Crocs To Style Your Feet Like a Gas Station
By Ryan on 09/23/2022 8:50 AM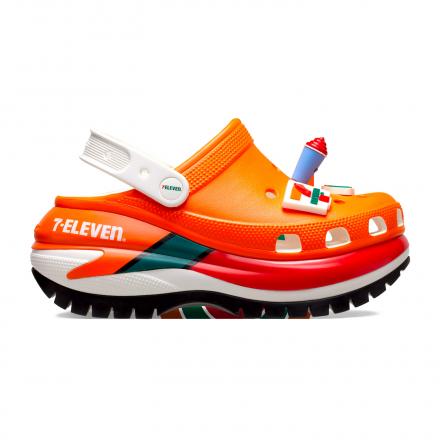 When it comes to Crocs, we've seem them all, including the survival crocs with integrated tools, spurs attachments for your crocs, and yes even cowboy boot crocs. But they all seem to pale in comparison to these newly designed 7-11 themed Crocs. Yes, these hilarious new Crocs take the iconic colors and designs from 7-eleven and put them right onto a Croc.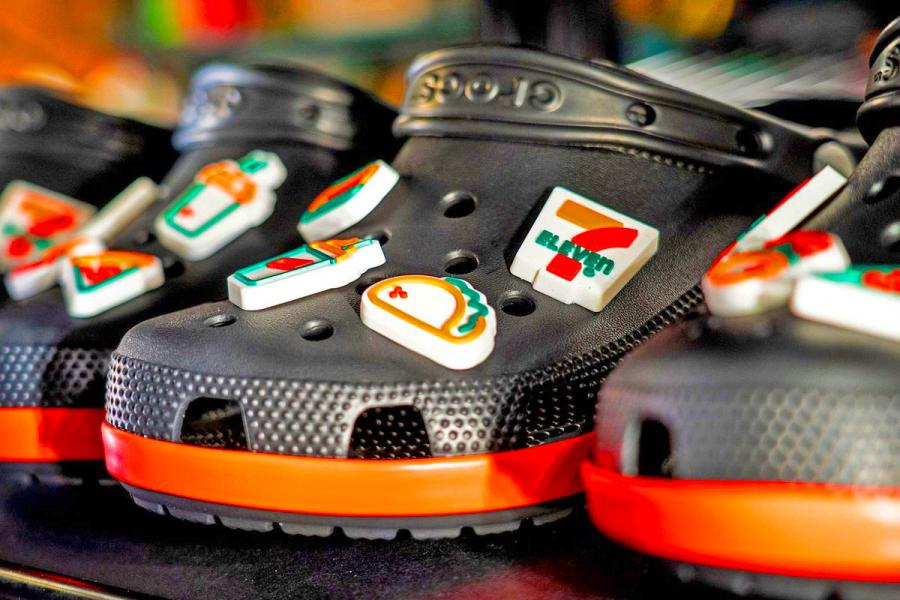 The 7-eleven Crocs not only have the classic orange and green colors from the 7-11 logo, but they also come with 7-11-esque Jibbitz, which are like little pins that you can put on the hood of your Crocs.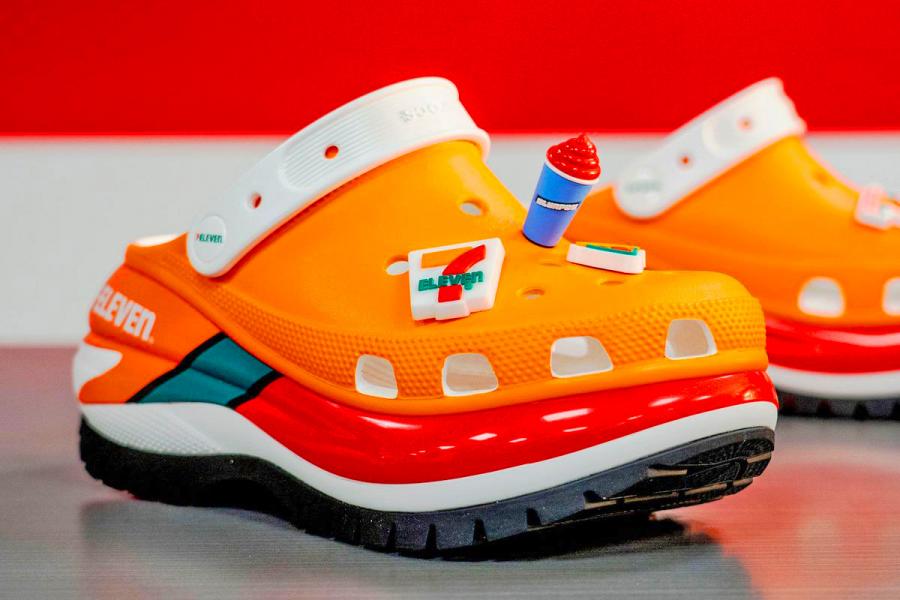 The 7-11 Jibbitz pins include a 7-eleven logo, a slushy, and various food items such as a Big Bite Hot Dog, a coffee cup, slice of pizza, a burger, and of course a taco.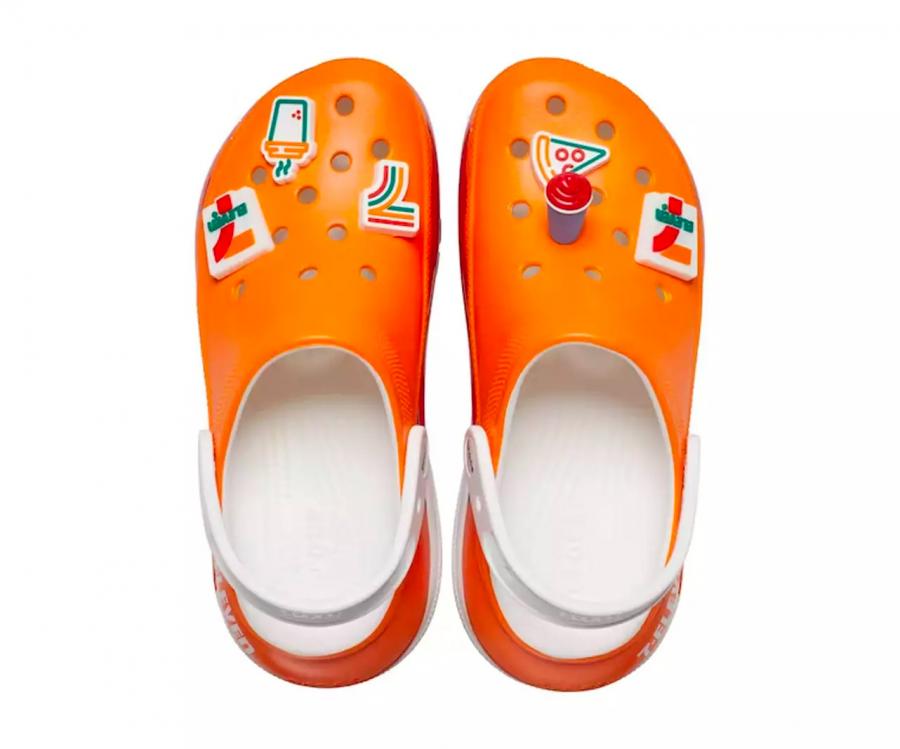 The Crocs brand is actually doing a collaboration with 7-eleven for this project, and are releasing the 7-eleven themed Crocs as a drawing.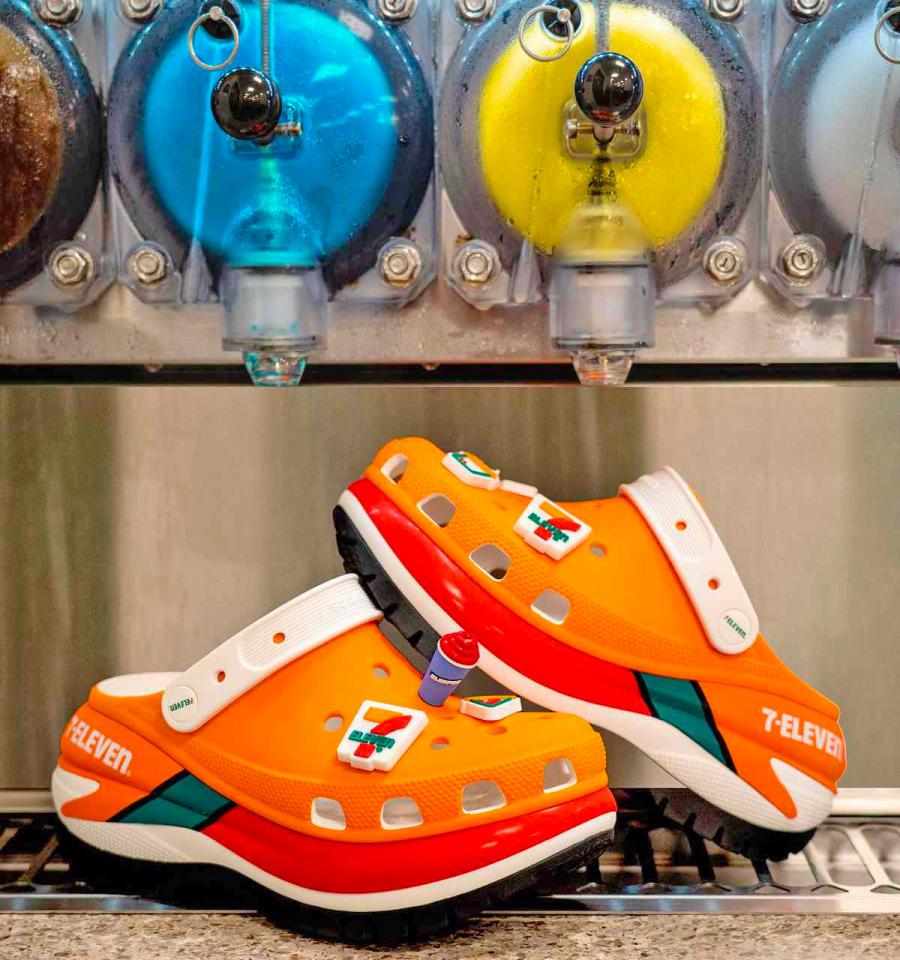 They've released one style of their 7-11 crocs so far, with 3 more designs coming for drawings in mid November 2022. So be on the lookout if you're in the market for some convenience store themed crocs.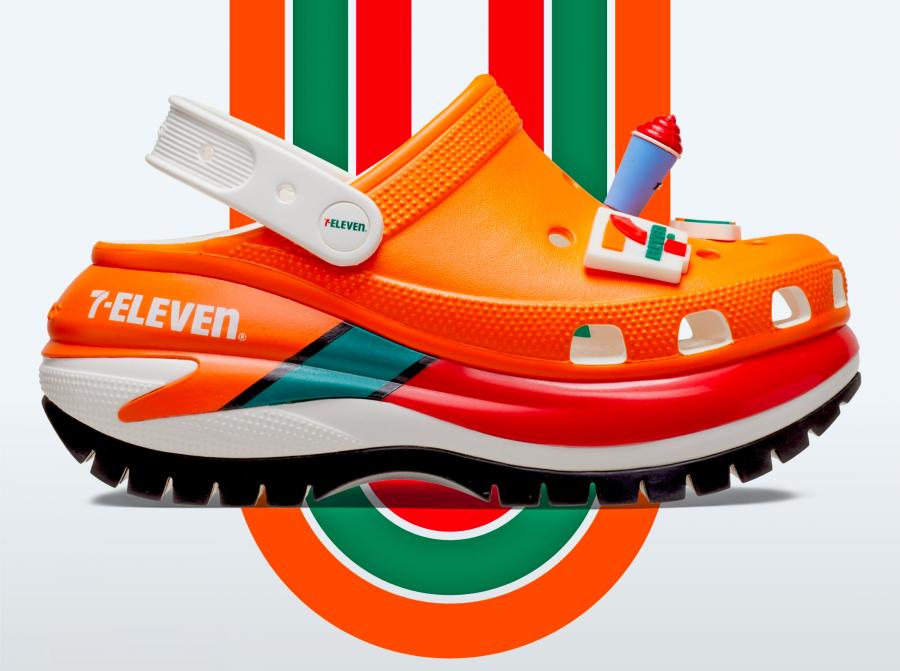 Two of their 7-11 Crocs are clog designs, while one is a standard Croc design, while another one is a sandal design. So whatever Croc style you love, chances are they've got a 7-eleven themed Croc for you!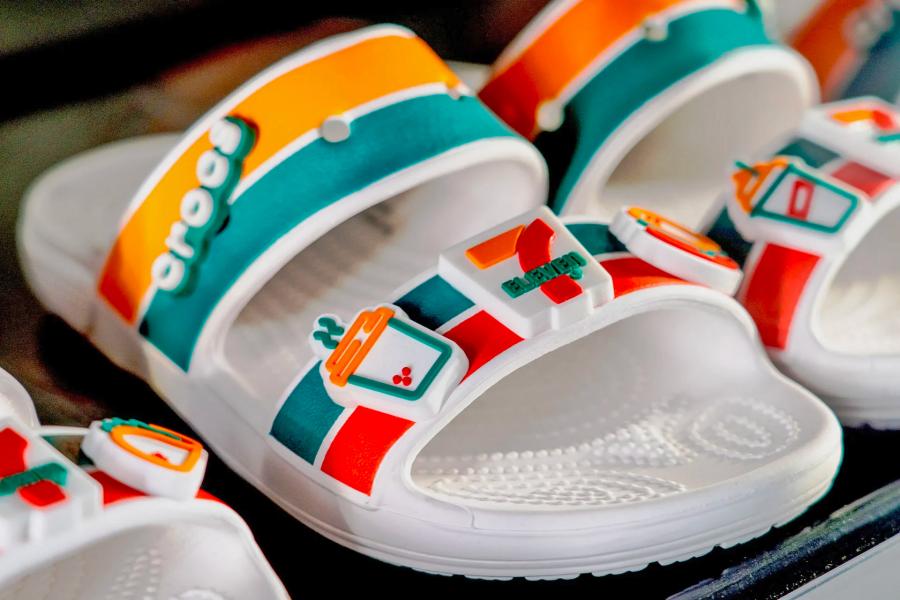 Once all of the drawings for the 7-11 Crocs are complete, you'll actually be able to buy all of them. You'll be able to snag the 7-11 themed Crocs Mega Crush Clog for around $110 bucks, whereas the 7-Eleven x Crocs Classic Clog will sell for $70 bucks, and finally the 7-Eleven Crocs Classic Sandal will cost you around $50.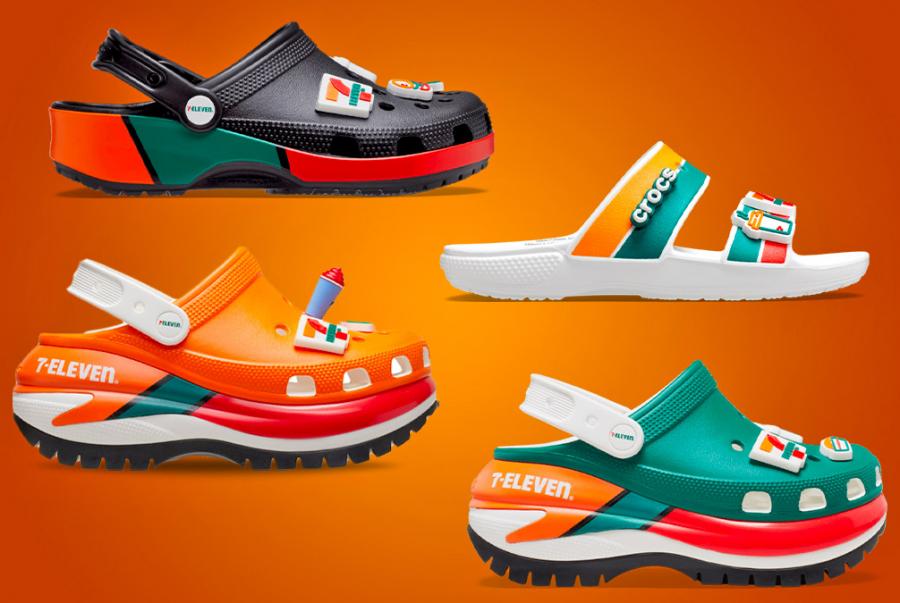 On the Crocs website for the 7-11 Crocs, they state that the next drawings will happen on November 7 at 12 pm!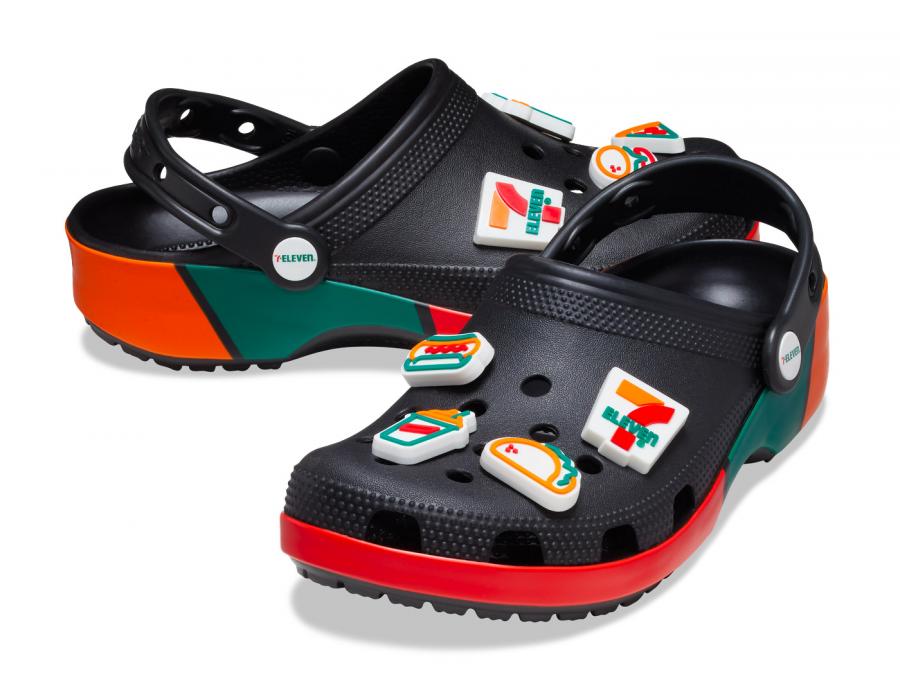 Just imagine walking into a 7-11 while wearing a pair of 7-eleven branded Crocs! They'll probably just hand you the keys to the kingdom as you enter!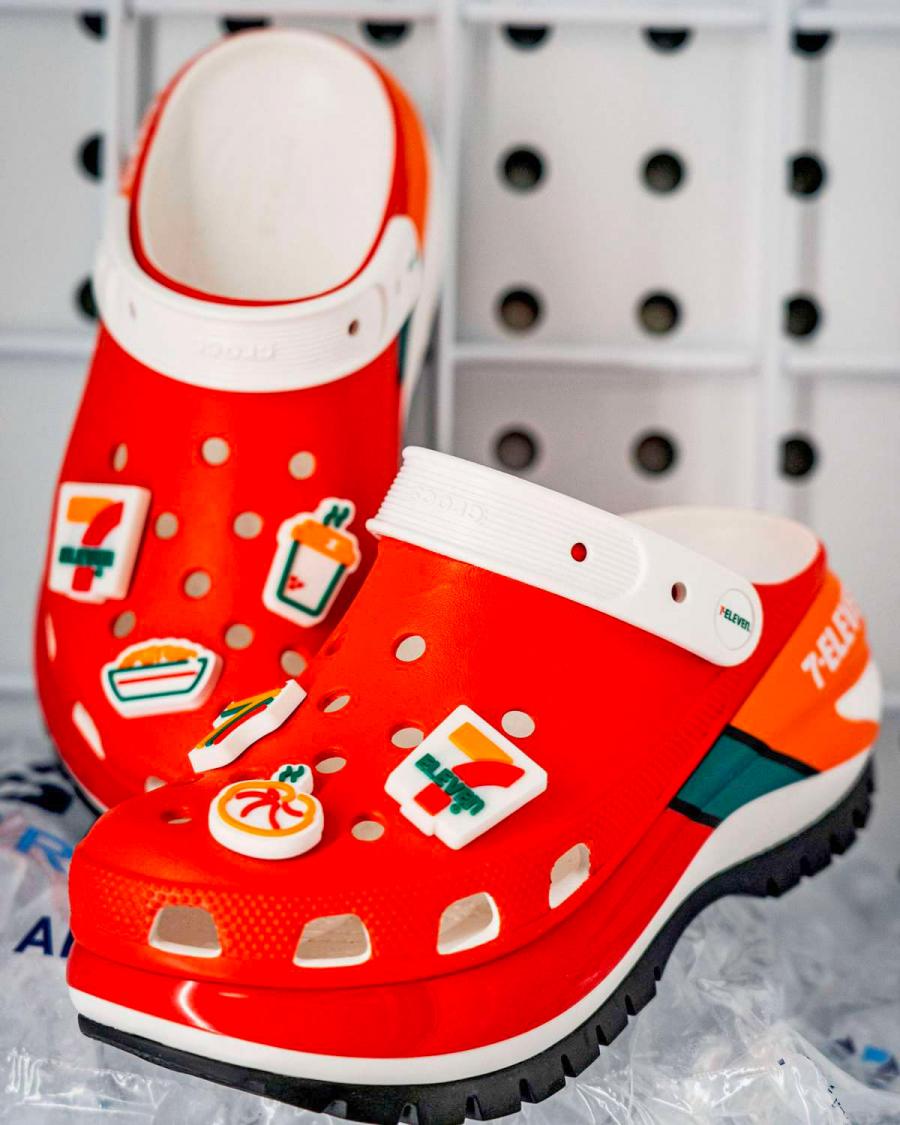 Which style 7-eleven Croc would you choose? The mega clog, standard clog, or the sandal?!