Beer Mug Socks Are Now a Thing, and They Even Have a 3D Handle
By Ryan on 12/08/2021 10:17 AM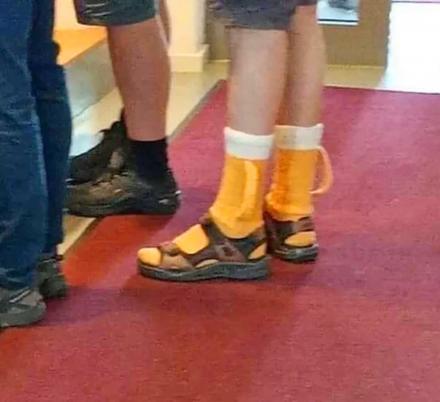 I got on board with the chicken leg socks, the snack bag socks, and of course the shark bite socks. But I don't think I've ever been more on board with a new up and coming trend than these 3D beer mug socks. They're shin-high socks that are made to look like you have filled beer mugs instead of feet, and they even have a nice little 3D beer mug handle that sticks out from the side of each sock.
Best when used with sandals or no shoes at all, the beer mug socks were first spotted by a Redditor with a post titled "Meanwhile in Czech Republic". After a few searches, we came across a few listings on Etsy that sell similar Beer mug socks, though since it's hard to tell if any are the exact ones shown in the image shared on Reddit.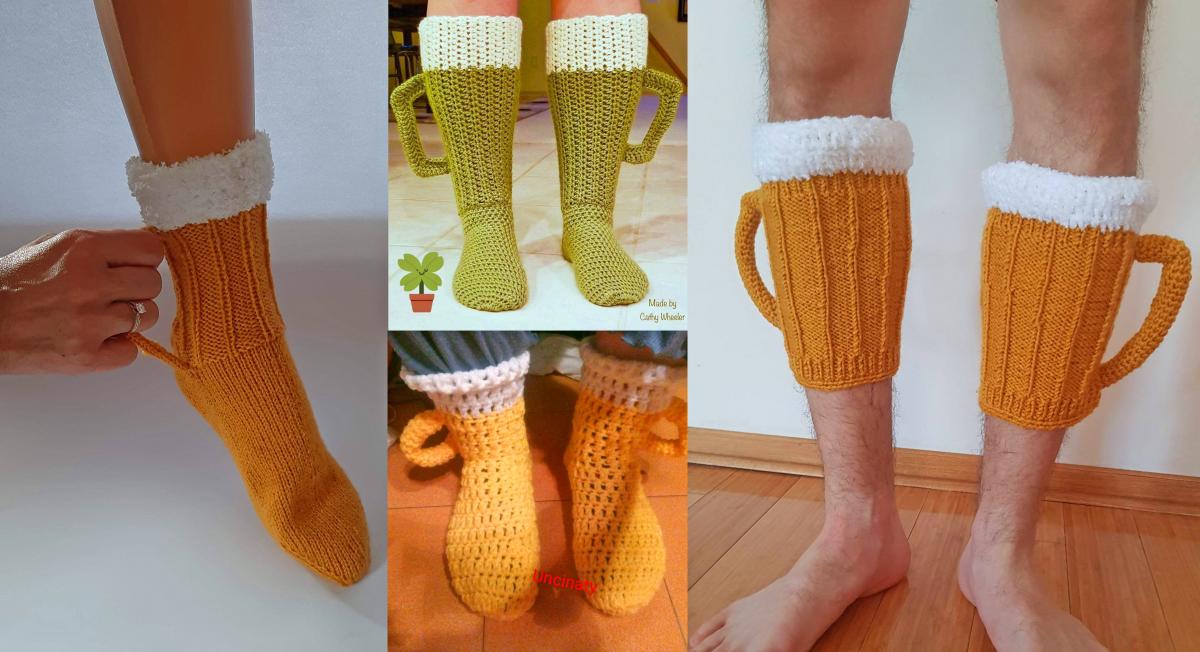 The first listing we found look to be more-so women's socks, and have a bit more fluffiness to them for the head of the beer. They have the beer mug handles on the sides still, and are knitted with wool, premium acril, and viscoze.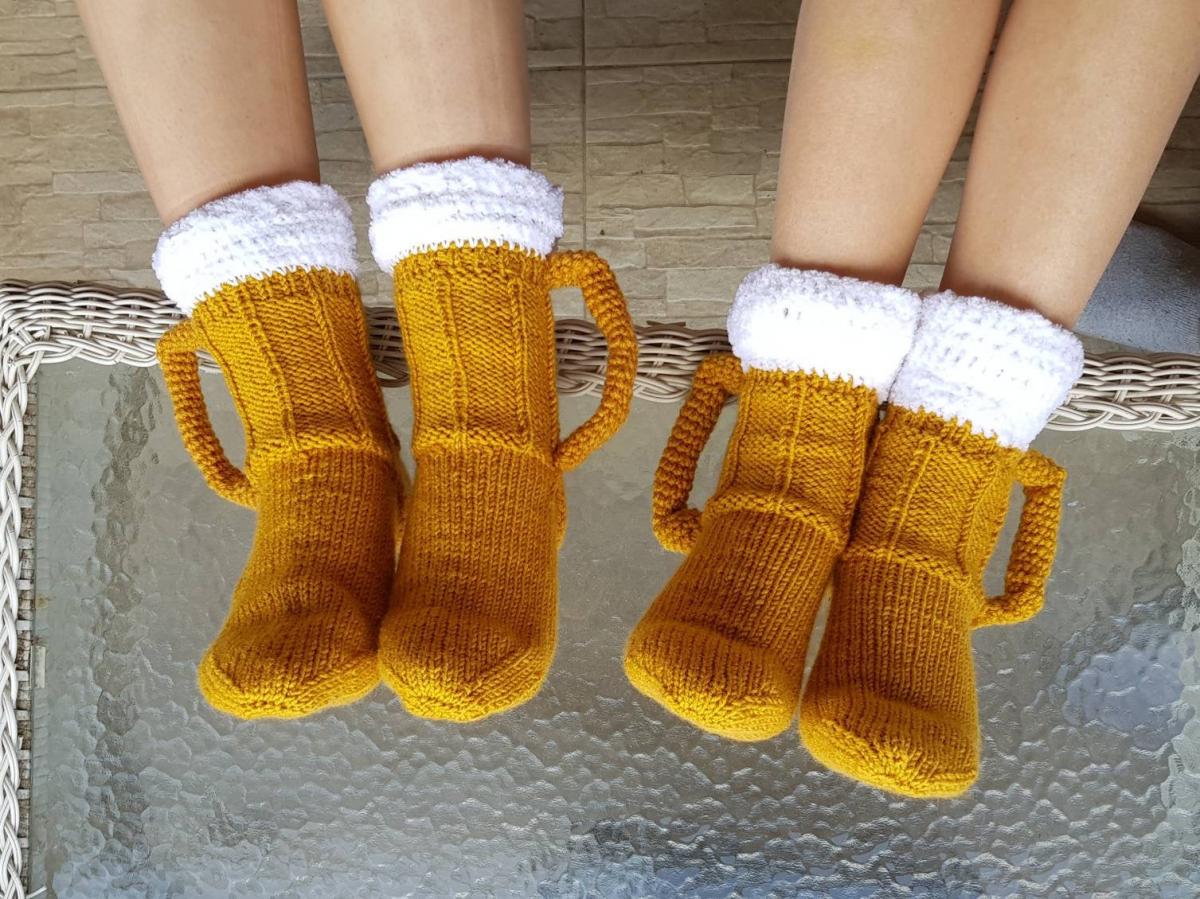 Another pair of beer mug socks we found on Etsy look pretty similar to the first, but look to go a bit further up your shins when worn. They look to be made for both men or women to wear, are also made from wool, and again feature a fluffy beer-head area on the top of the socks, and feature a handle coming out from the side of each sock.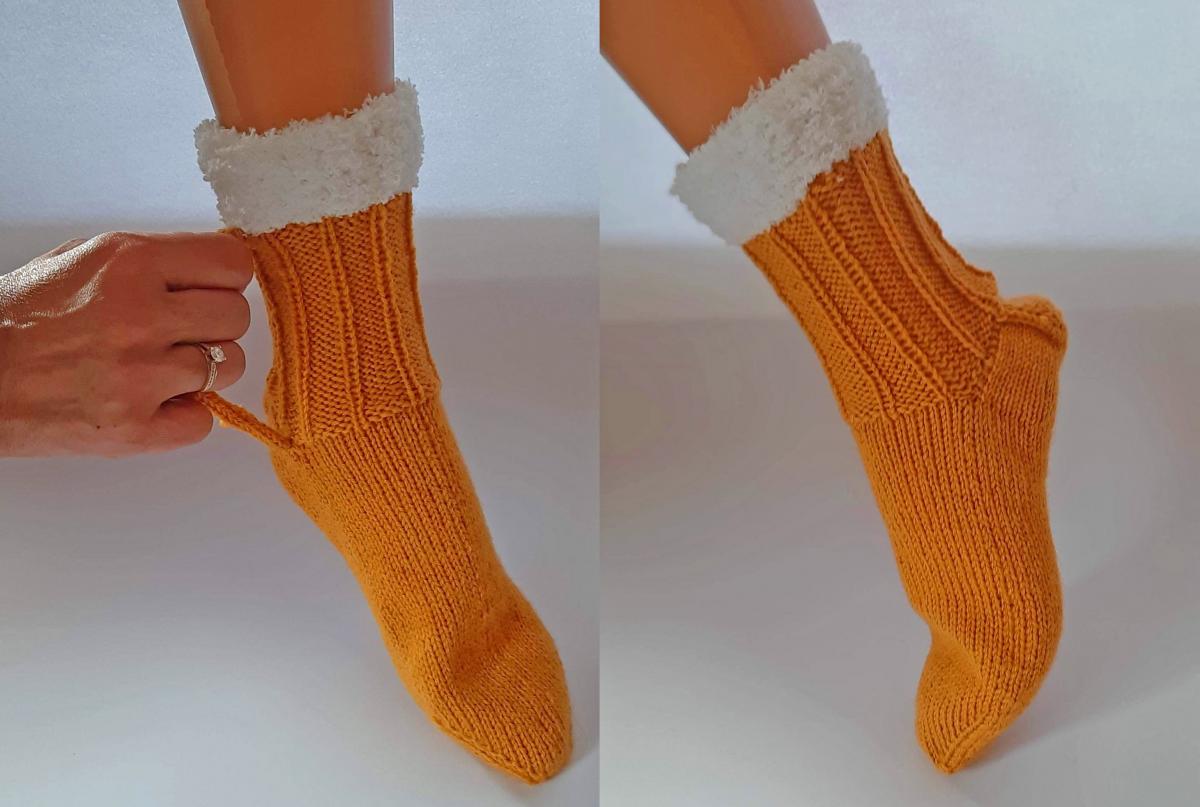 The third pair of beer mug socks we found on Etsy look to be more-so leg warms than actual socks. They can be worn down on your ankles or higher up on your legs depending on where you'd like wear them. They're perfect for wearing to Oktoberfest or to add onto any Halloween costume you might need them with.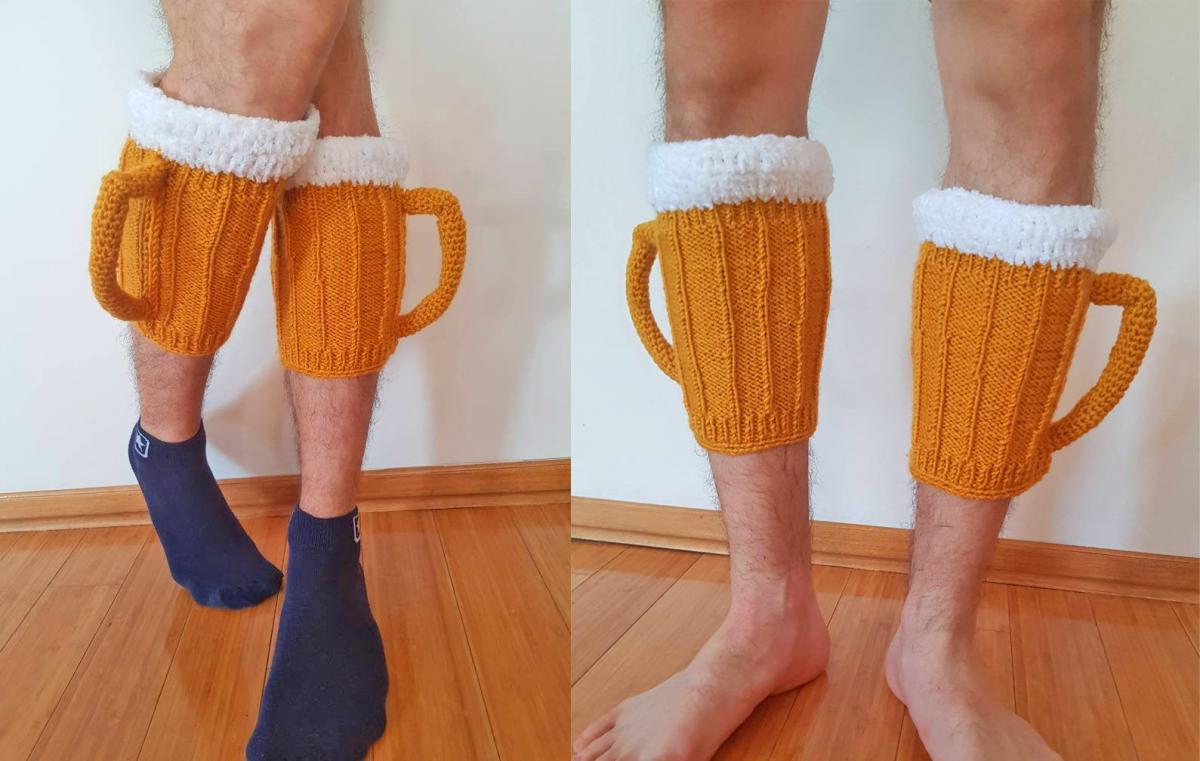 Another pair of beer mug socks we found look to have a more cartoonish look to them, and seam to be more like lounging at home socks, rather than to actually wear out somewhere. This pair has an extra thick knitting pattern, and feature a smaller (yet thicker) loop for the beer mug handle on the sides.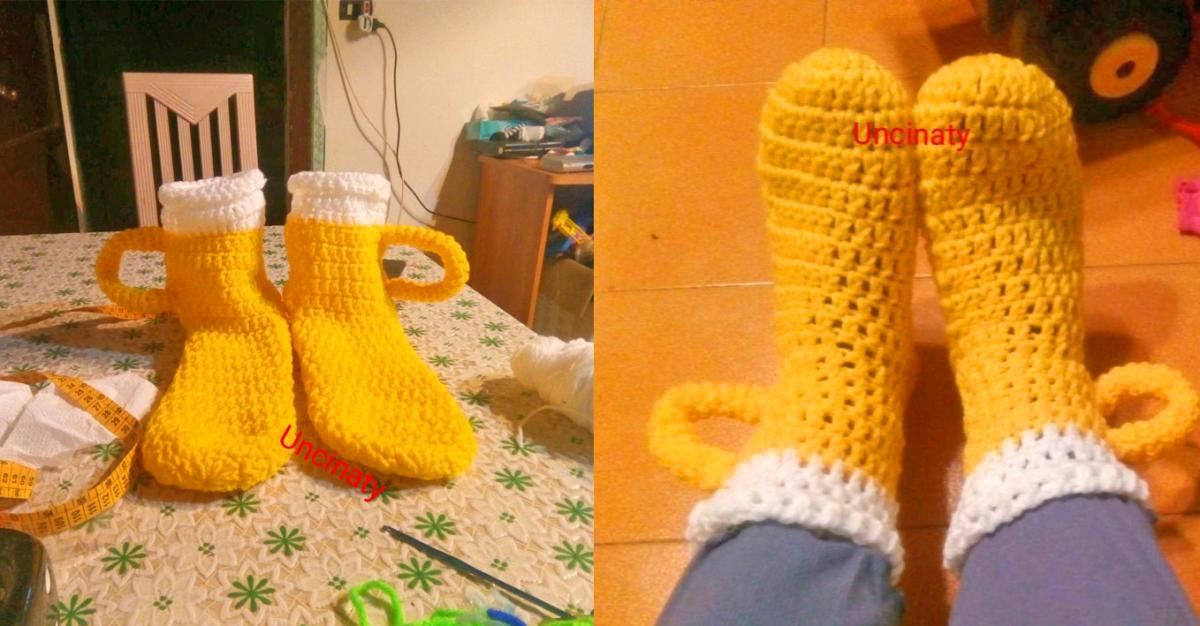 If you're more of a DIYer and prefer to knit your own socks, this Etsy seller sells a pattern so you can make your own pair of beer mug socks. They give you a digital download of a PDF with full instructiosn on how to knit your own pair of beer mugs socks, complete with a 3D handle on the side of each sock. They have a skill level of: easy, and they claim it's super simple and fun to make.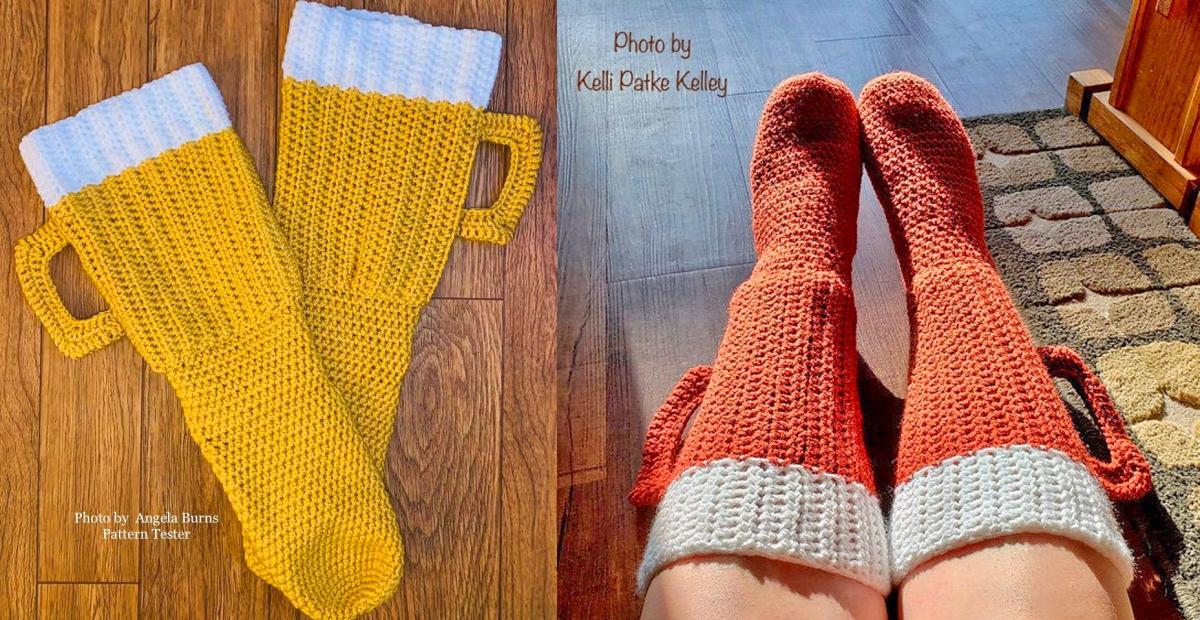 Whichever pair of beer mug socks you choose, or even if you determine that knitting your own is the best route to go, they'll surely be a hit at any costume party you attend, and will instantly be a conversation starter wherever you go. Whether you're going to Oktoberfest in Germany and need to look the part, or just heading to a Halloween party and need something to go with your ride-on German beer man costume, any of these beer mug socks should do the trick.