These Croc Spurs Are Perfect For Any Laid-Back Croc Loving Cowperson
By Ryan on 03/06/2023 10:30 AM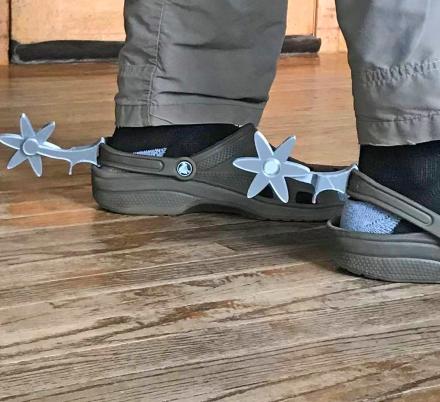 Even outlaws need to sip their whiskey with a comfortable pair of Crocs on their feet, which is why today's feature is bringing out the inner-cowboy in all of us. Transport your heels to the Wild West with these Western Crocs spurs, which fit perfectly on the back strap of your favorite pair of Crocs!

You're probably also looking for the Snapple Possum Leggings!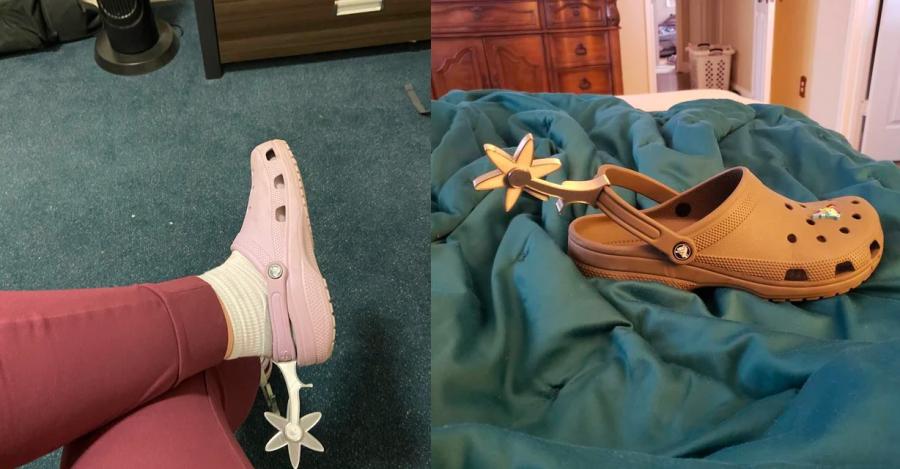 Credit: MilleaMastercraft
These Croc spurs are made out of plastic and come in 5 different colors: black, white, silver, copper, and marble.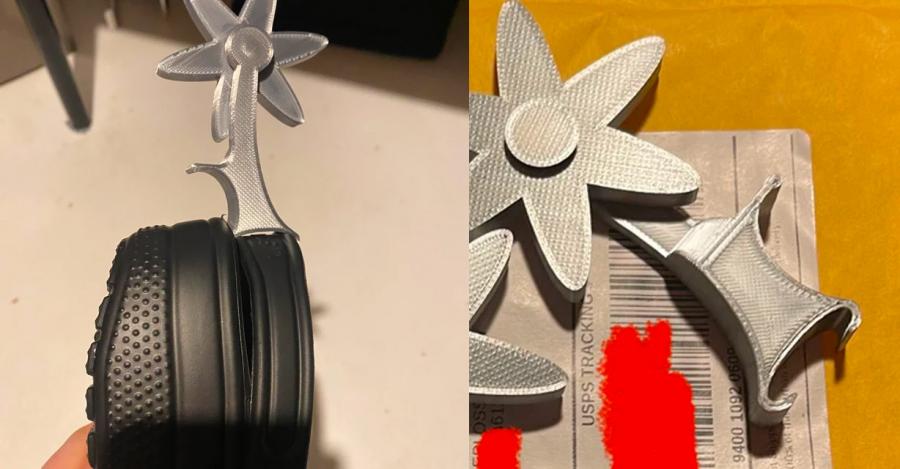 Credit: MilleaMastercraft
The shop's description also says to reach out to them if you're looking for custom-colored Crocs spurs, as they can do additional colors, though they also include that these orders take a little longer to fulfill.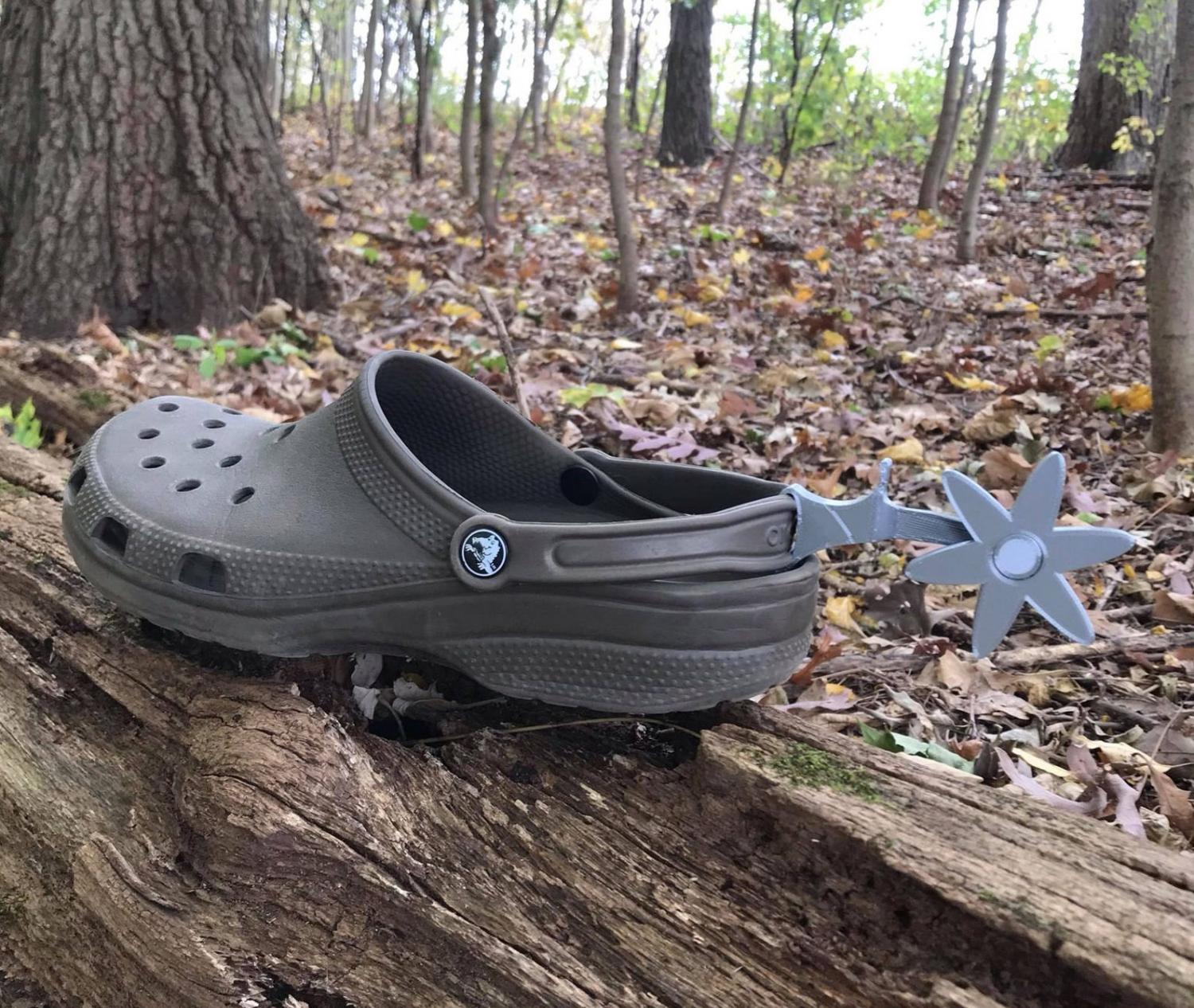 Credit: MilleaMastercraft
Designed by Sean Greezy of the Etsy shop MilleaMastercraft, these Crocs spurs are the perfect gift for any friend, family member, or loved one who is a cowboy at heart, rides their horse in Crocs, or simply loves adding decorations to their sandals.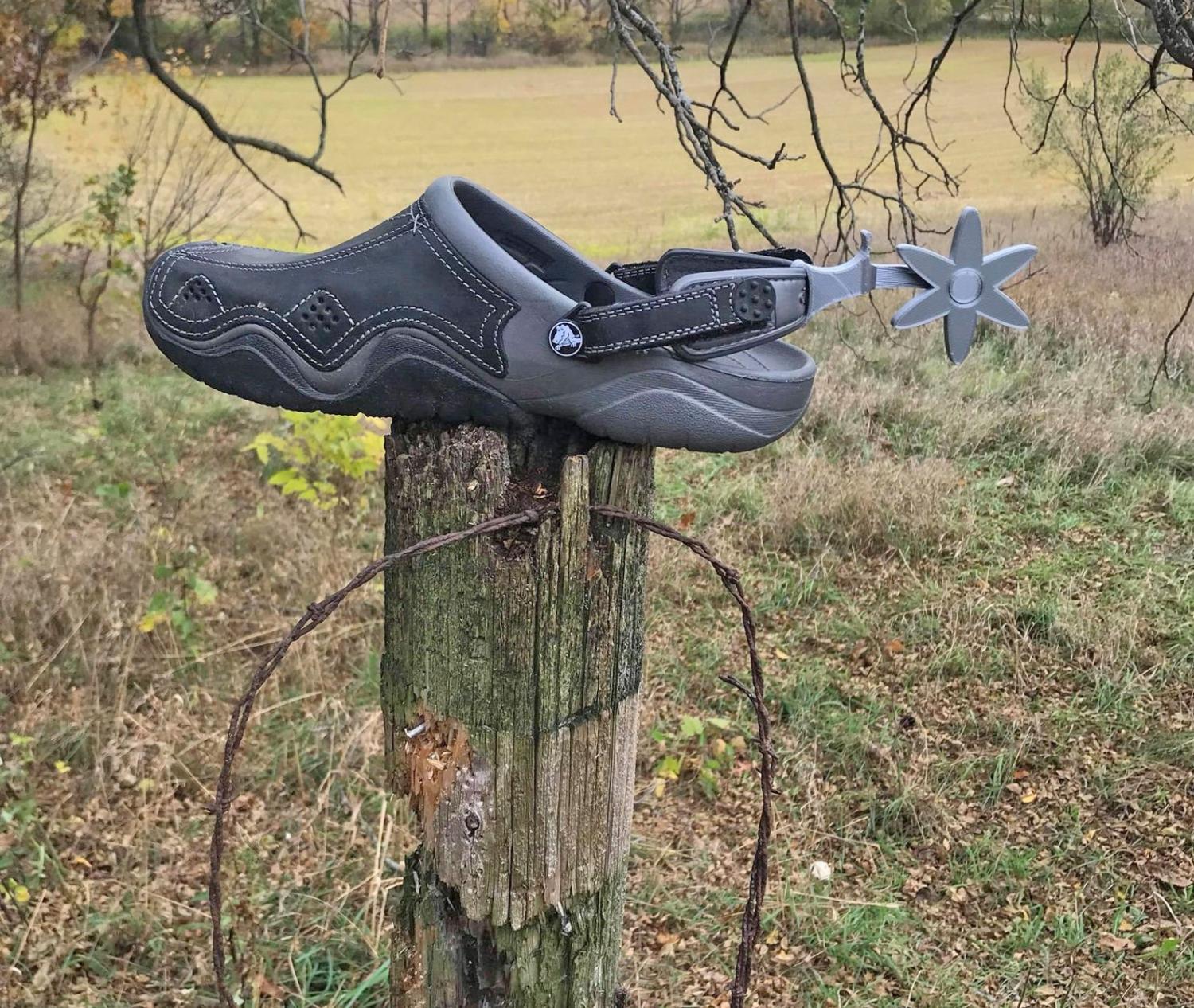 Credit: MilleaMastercraft
Those that don't have Crocs may still find that these Western-style sandal spurs fit on the back of most shoes with a strap above the heel!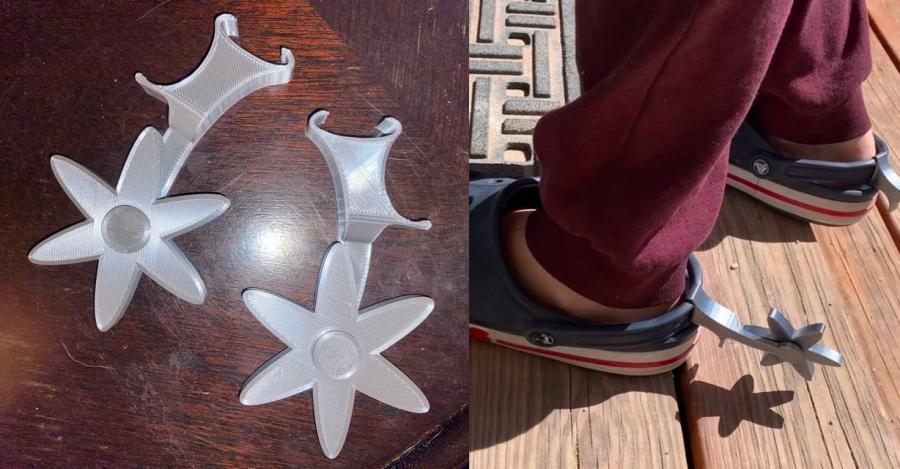 Credit: MilleaMastercraft
While they're originally designed for the regular Croc Clog, and they won't fit for All Terrain, Yukon Vista, or other wider-strapped hybrid shoes, the shop also lists a few pictures of the spurs fitting on other sandals, showing that they could be used on the right shoe.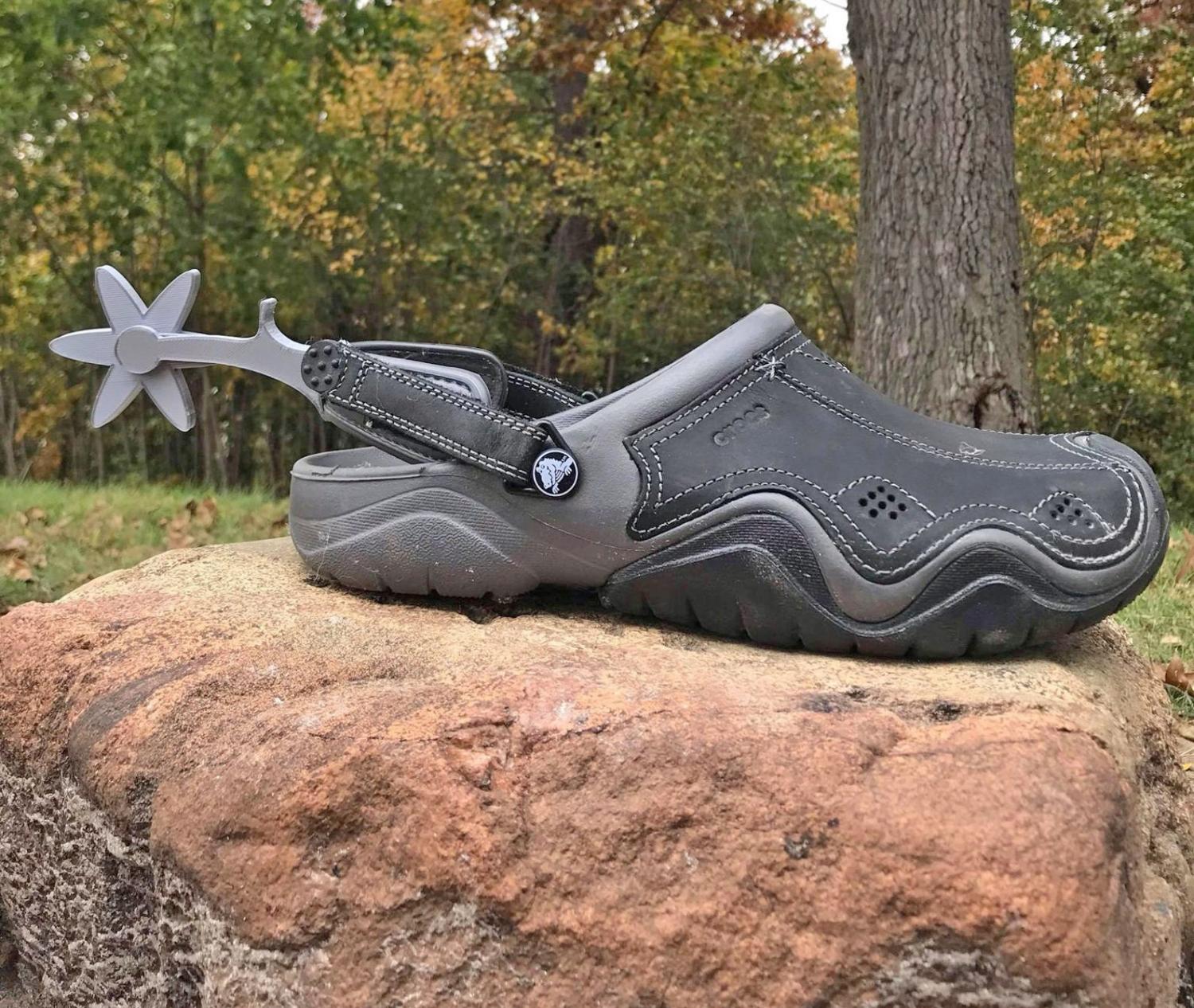 Credit: MilleaMastercraft
Whether or not they fit on your shoes, these croc spurs make for a great decoration around the house too, if you're just looking for some help getting into the spirit of the Wild West.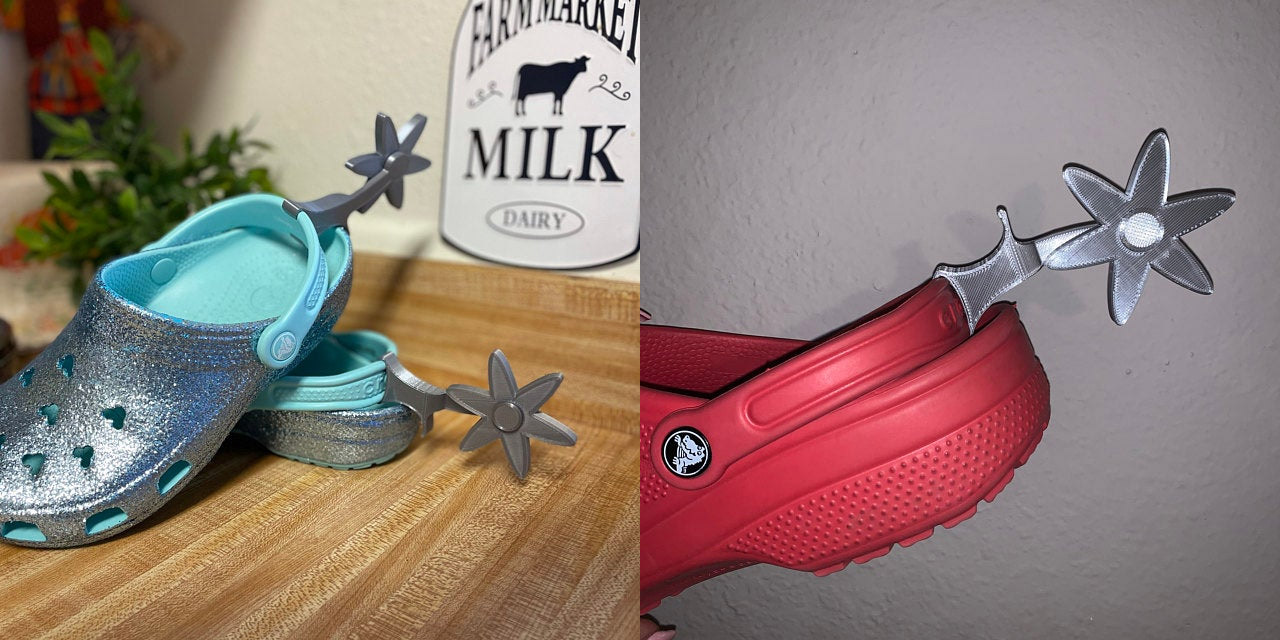 Credit: MilleaMastercraft
You can also swing your partner round and round in these ranching crocs to level up your Western look, and between the two Wild West Crocs pairs, you're almost guaranteed to ruin somebody's day.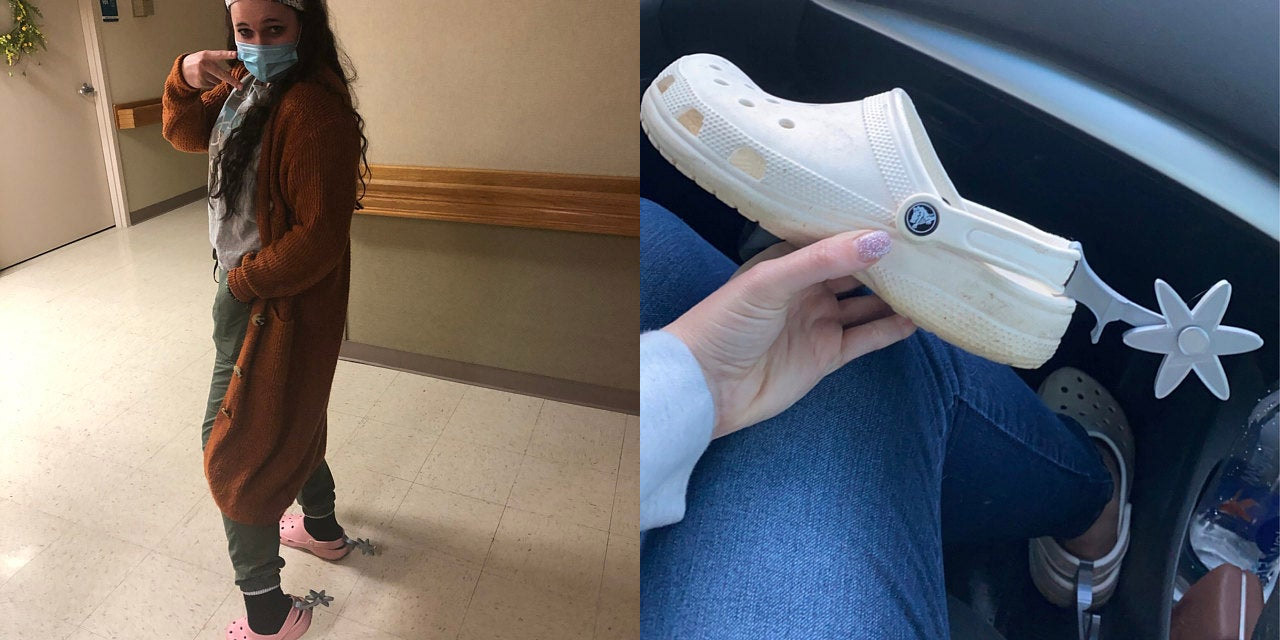 Credit: MilleaMastercraft
One buyer found that it wasn't only the shop's Crocs spurs that are incredible – after a shipping mistake left a crack in one of their spurs, Anna was able to send it back in return for a free replacement!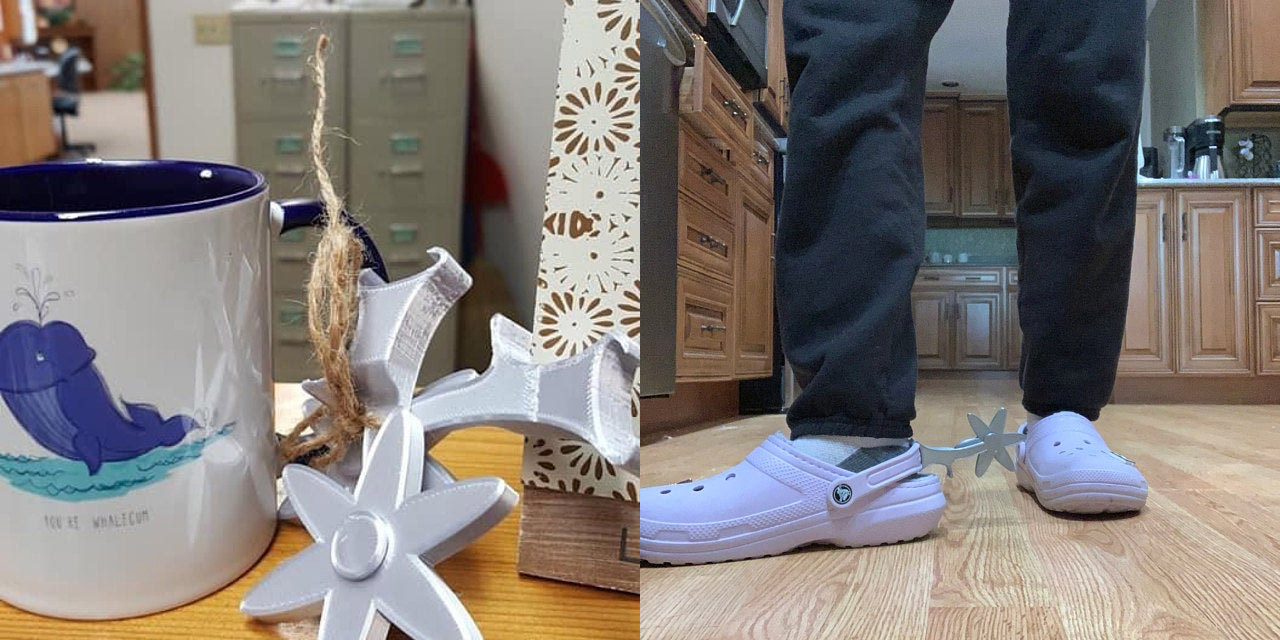 Credit: MilleaMastercraft
In the review, Anna wrote, "Had an amazing experience with this shop, in shipping one of the Spurs had a crack. Immediately after I let them know they sent a replacement for free! The Spurs are awesome, they are high quality and sturdy. (UPS must've been really rough to break it)"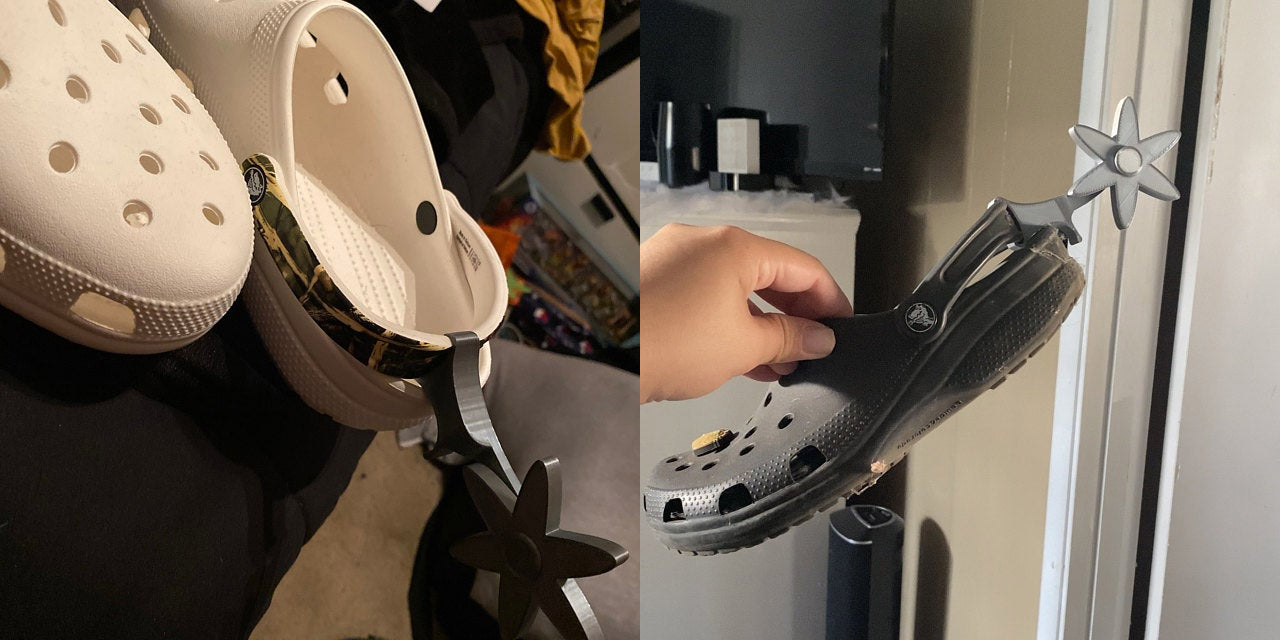 Credit: MilleaMastercraft
At the end of the day, we all need a little less "aww," and a little more "yee-haw" in our lives, even this late into the pandemic. Which is why it's worth knowing that these Western Crocs spurs will make a cowboy out of any good old-fashioned Crocs-lover, keeping you comfortable and stylish while you spend the last days of quarantine at home.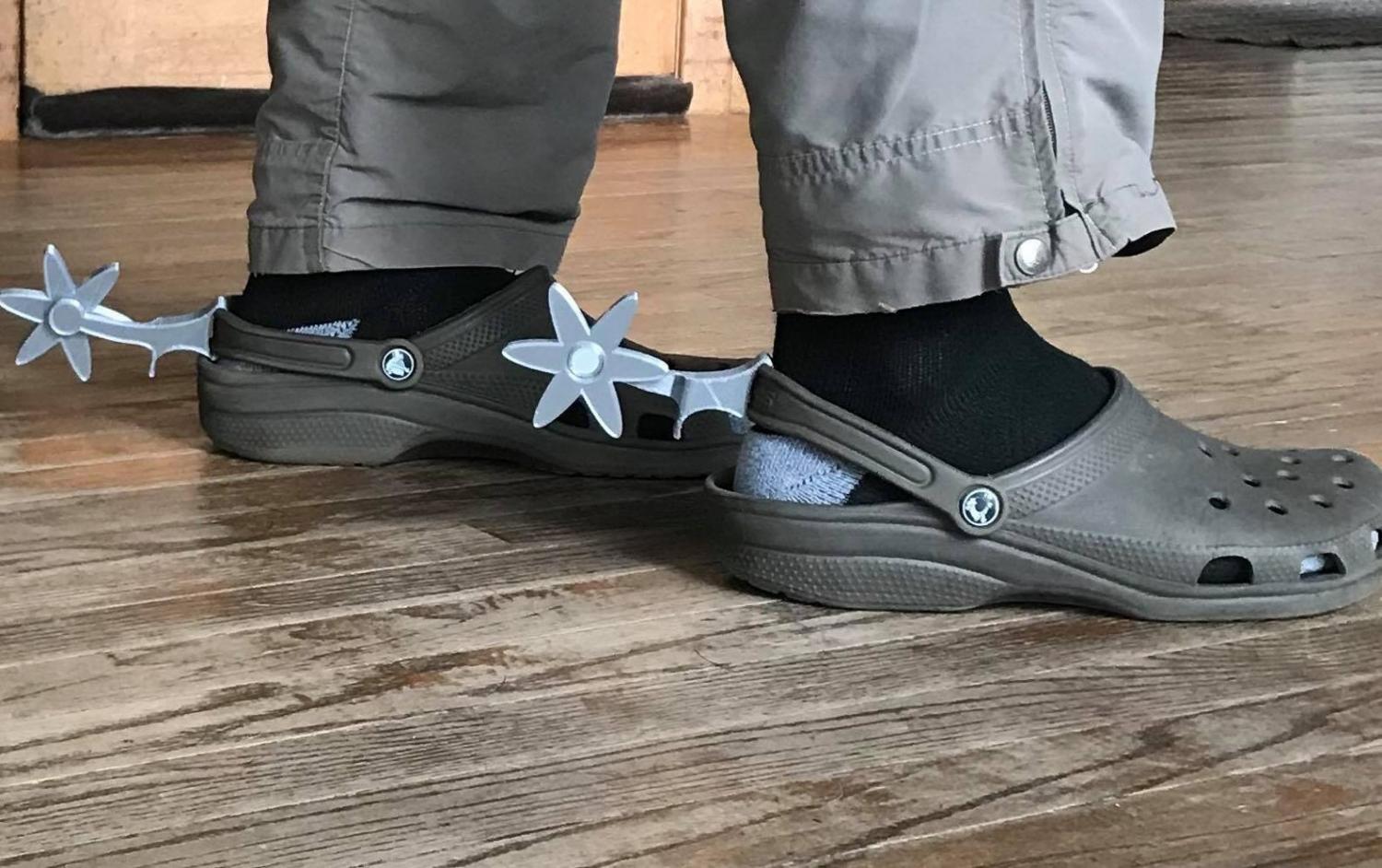 Credit: MilleaMastercraft
You can snag the Croc Spurs from their Etsy shop for around $15 bucks!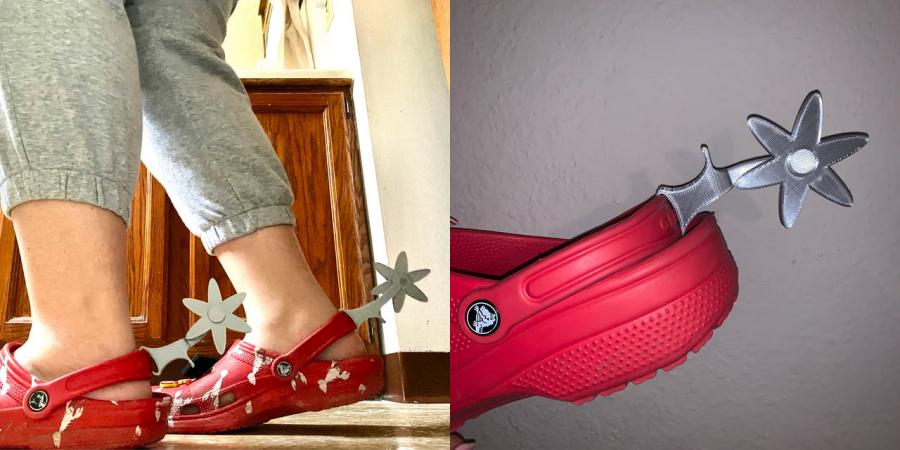 Credit: MilleaMastercraft
While you're here, you may also want to check out the Cowboy Boot Crocs that we featured a while back...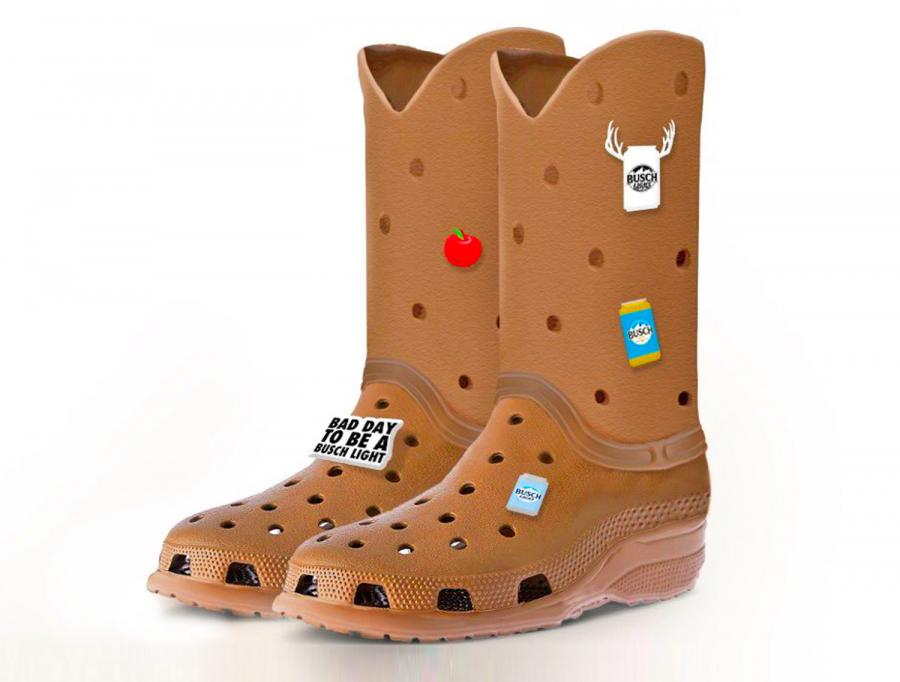 And who could forget the Ranching Crocs that we also featured a while back...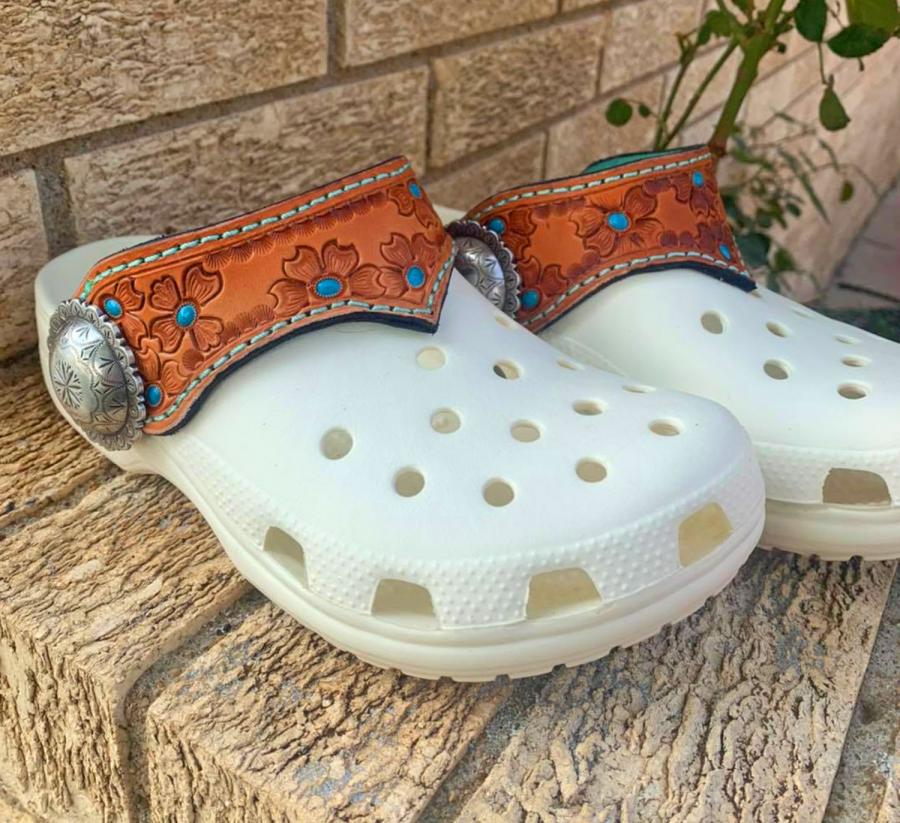 Check out the Croc Spurs in action via the video below!
Subscribe To Our YouTube Channel