Ranching Crocs Are Here To Ruin Your Day
By Ryan on 09/24/2020 3:08 PM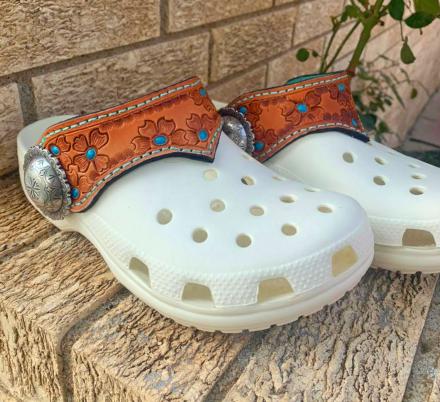 Have you ever needed to do some light ranching and would like a shoe to fit the task? Worry no more as someone has created ranching crocs. They're called the Light Ranching Crocs, and they're created and sold by Etsy store HornytoadSaddlery who makes "Quality Handmade Gear For the Working Cowboy".
The ranching crocs are made using just a regular pair of crocs but are dressed with a beautifully designed leather strip along with a decorative concho on both sides of the croc that hold the leather strip in place. Each set of ranching crocs are handmade and are currently in a pre-order phase only, but you can expect to receive them around 3-4 weeks after ordering.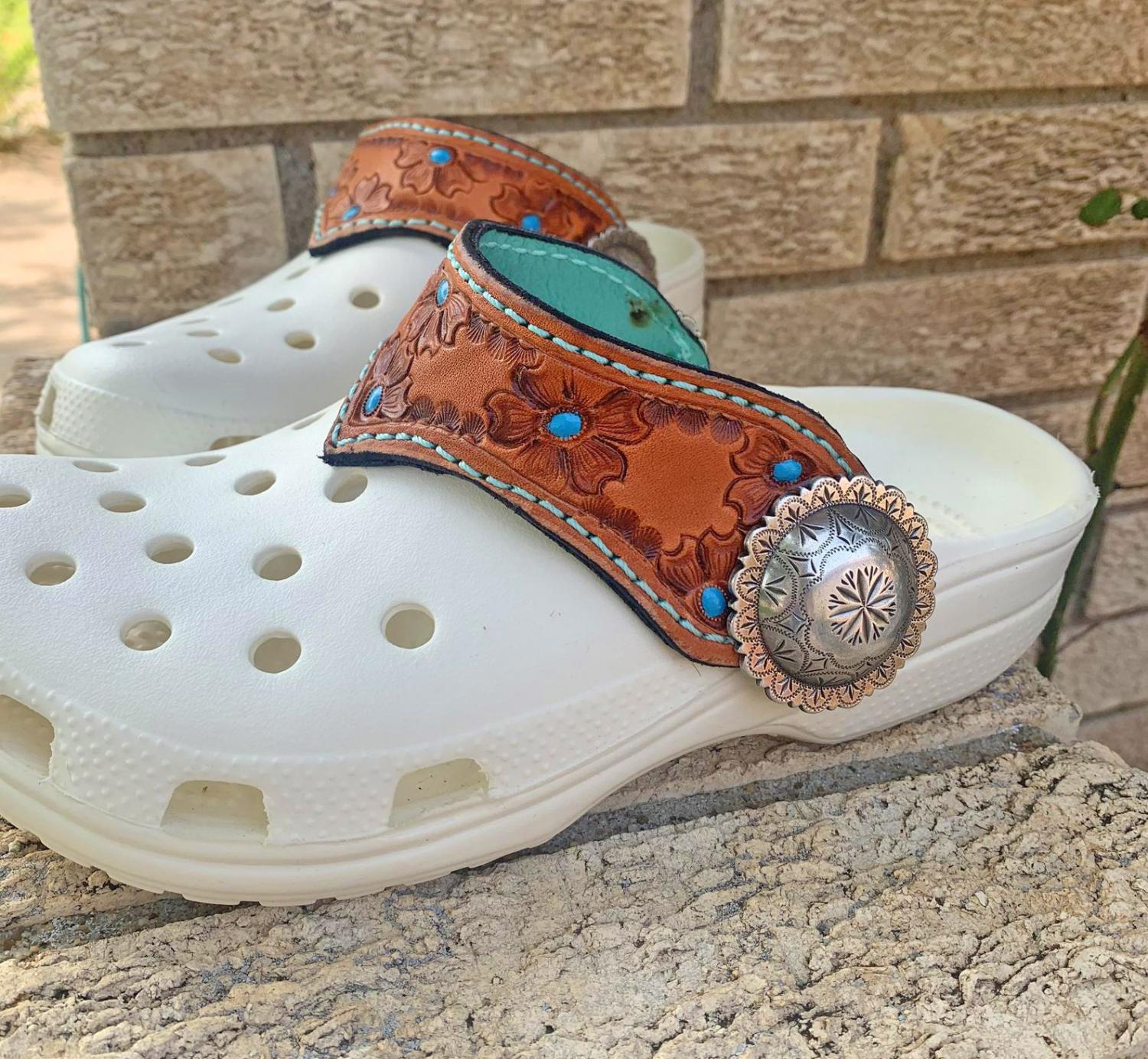 If you think that 150 bucks is too much for a pair of crocs with some cowboy decorations on them, you may be right, but you also have to consider that they have the entire market of cowboy crocs cornered!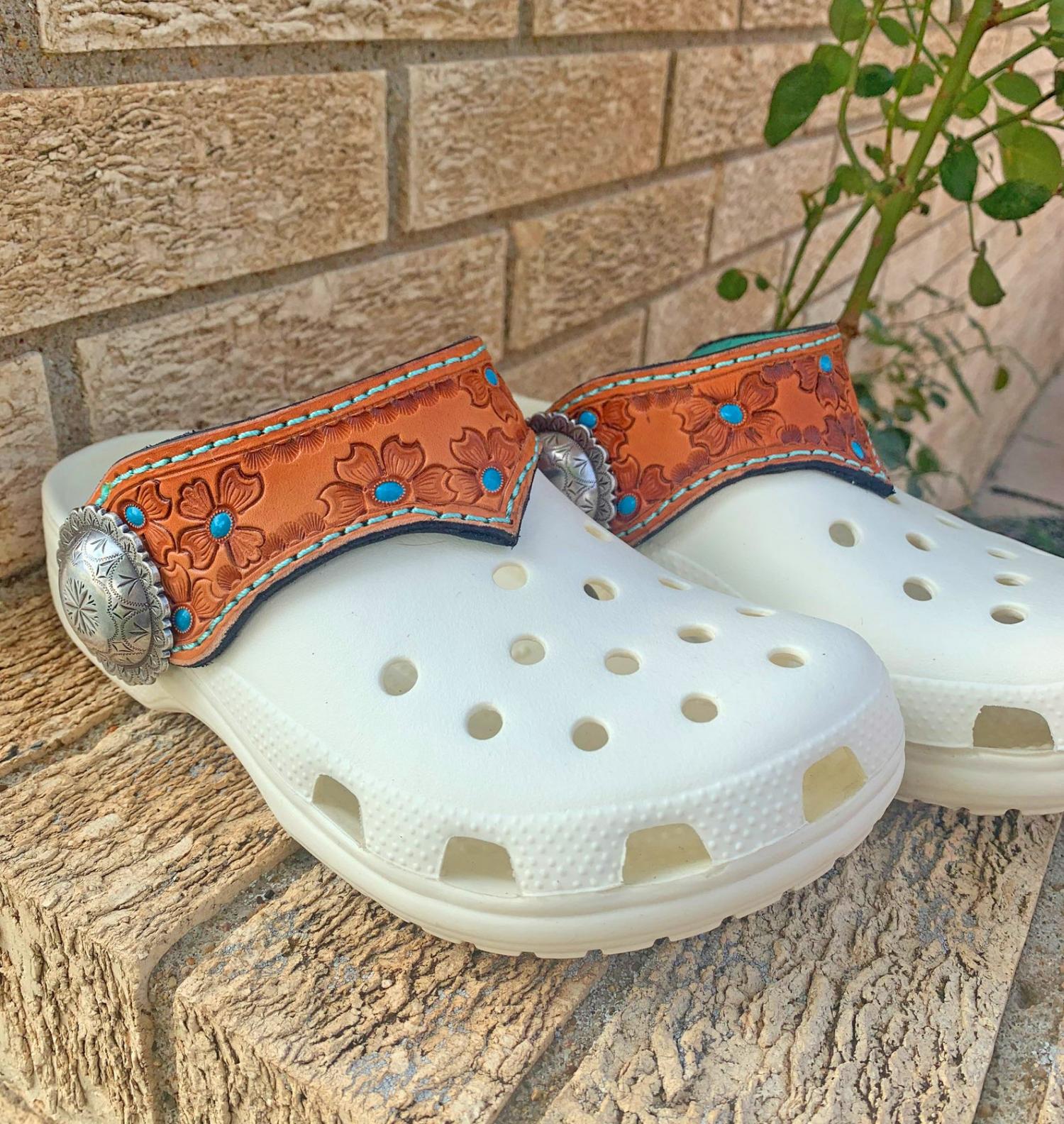 On the order page you can customize what color ranching crocs you want them made with, including black, pink, red, white, turquoise, and cheetah. And although they don't have an option to customize the size of the crocs, you'd have to think you can message them with the size you want after ordering.