Front Seat Dog Barrier Keeps Your Pooch Out Of The Front Seat
By Ryan on 09/15/2017 10:42 AM (Updated: 09/18/2017 1:41 PM)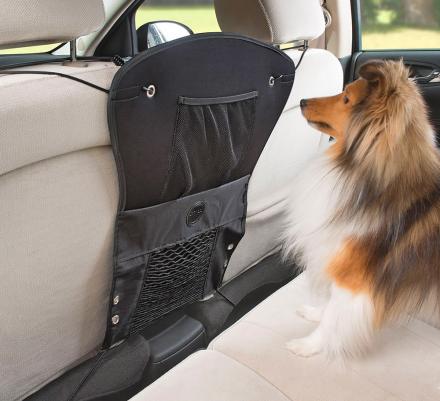 Dogs really are man's best friend, so naturally that means we want to take them with us everywhere. We even take them for rides in our cars just for the fun of it. Dog owners love their dogs. The problem is that your dog is excited and he wants to ride shotgun, or at the very least he wants to get in the front and distract you. That's cool and all Fido, but it can cause accidents. That's where the Front Seat Dog Barrier comes in very handy.

Check out other versions available on Amazon here.
The front seat dog barrier is a device that prevents excited canines from climbing into the front seat of the car. It makes both of you safer, and establishing boundaries is good according to most pet experts. This barrier is a rigid yet flexible EVA foam barrier that fills the gap between the front seats of nearly any vehicle, making sure that your pet stays safely in the rear seat.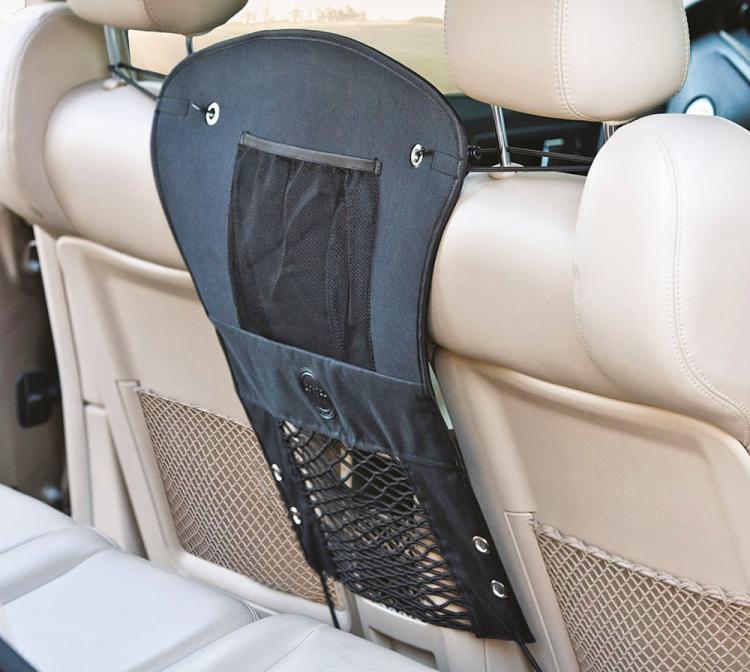 This front seat pet divider is covered in tough 600-denier nylon that resists scratches and sagging, and quickly secures to the front headrests and seats with four elastic straps. The front seat dog barrier feature mesh pockets that hold a leash, dog toys, treats, or other dog accessores, they are easy to clean, just wipe with a clean damp cloth, it measures 23 inches high x 22 1/2 inches wide x 1/4 inches deep, and weighs 2 lbs.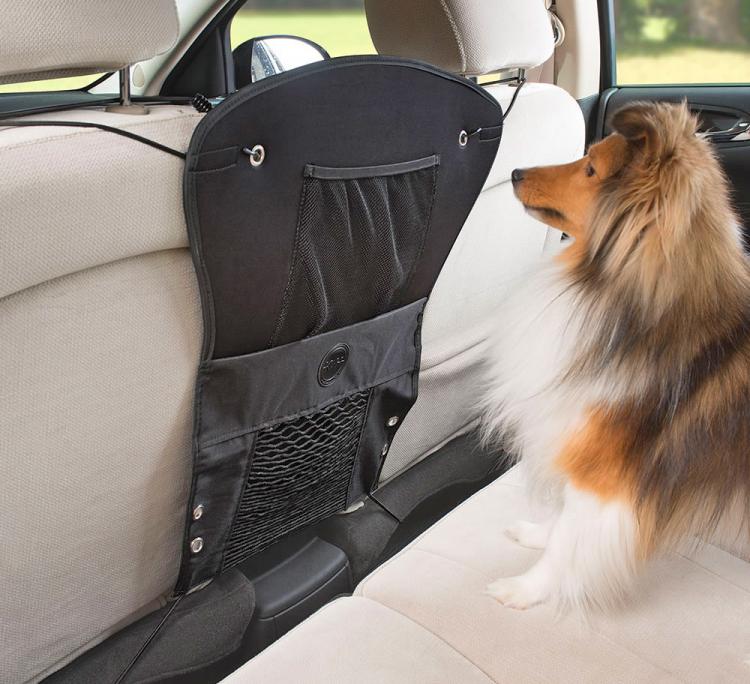 Check out other versions available on Amazon here.