French Bulldog Self Defense Keychain
By Ryan on 10/17/2014 4:16 AM (Updated: 06/10/2018 11:11 AM)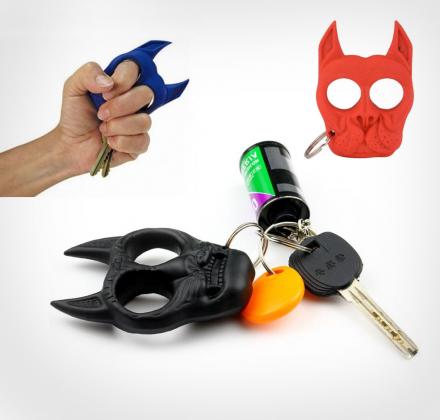 The Brutus the Bulldog keychain is a keychain that looks like a french bulldog which you can throw on your keys in case you find yourself walking down a dark parking ramp when all of a sudden you see a group of well groomed men in a line, snapping their way towards you.
To use the Bulldog self-defense tool, simply place your middle and ring fingers through the supposed eye-holes of the french bulldog, and continue to stab until your problems go away. The pointy ears of the french bulldog will penetrate through your attackers body cavity, leaving him incapacitated while you run to safety.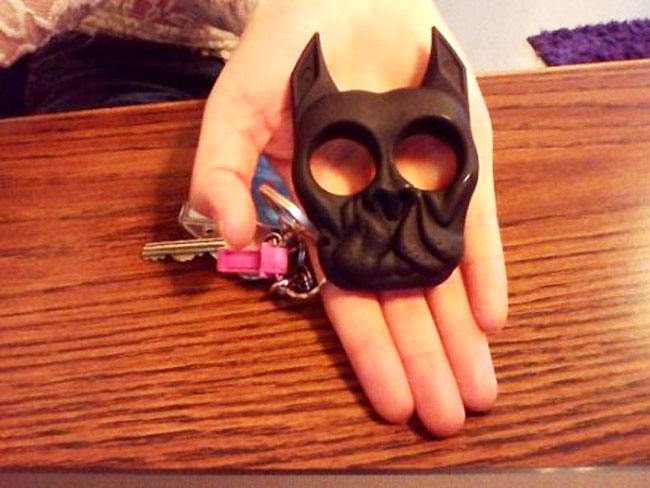 The french bulldog self defense keychain is made from resistant molded plastic which is basically as strong as metal, can be easily attached to your keys, and measures 2.5 inches wide x 3.5 inches tall.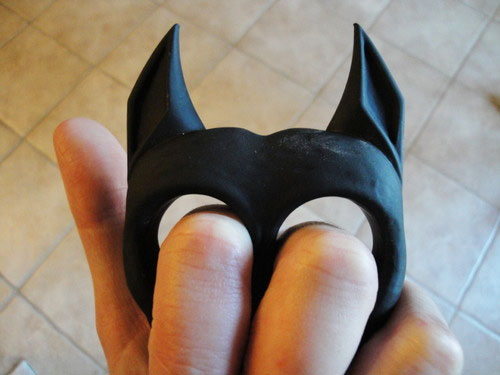 The Brutus the Bulldog Keychain comes in a plethora of different colors to choose from.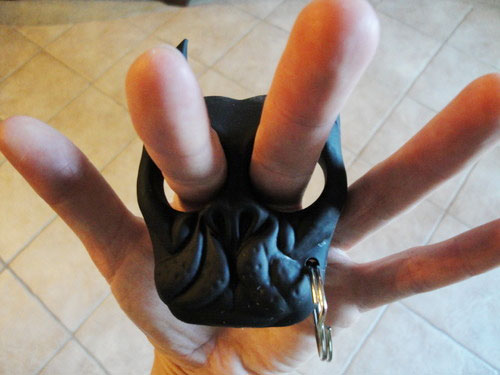 Check out the bulldog key-chain in action via the video below.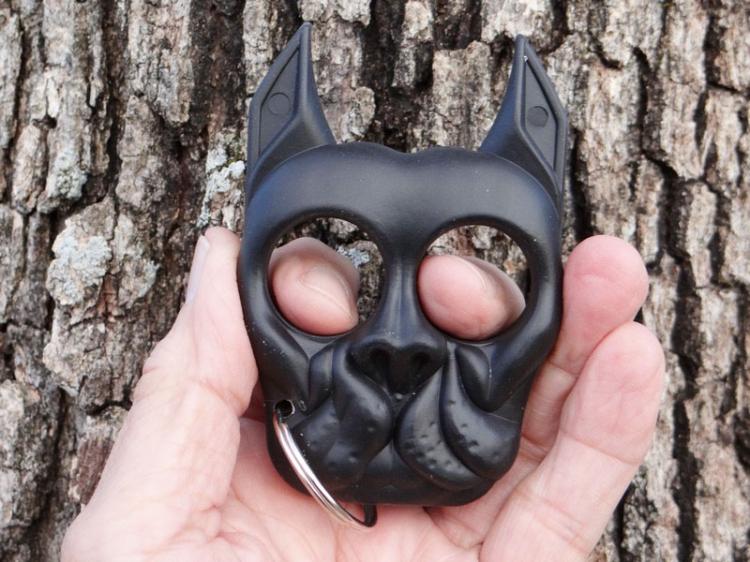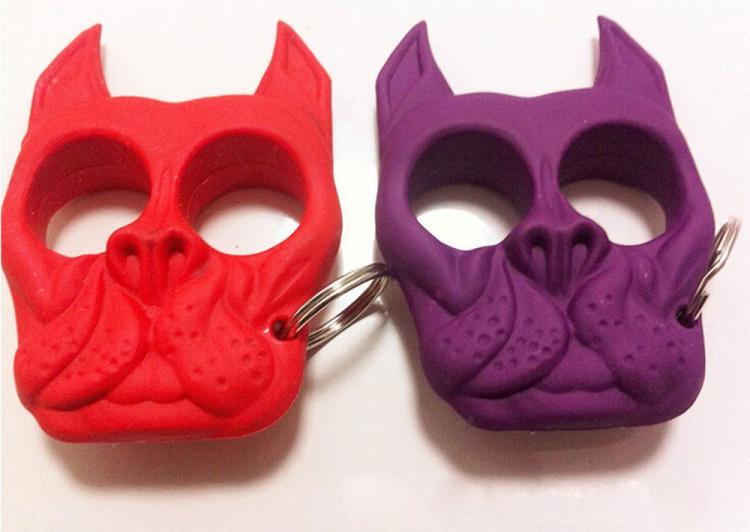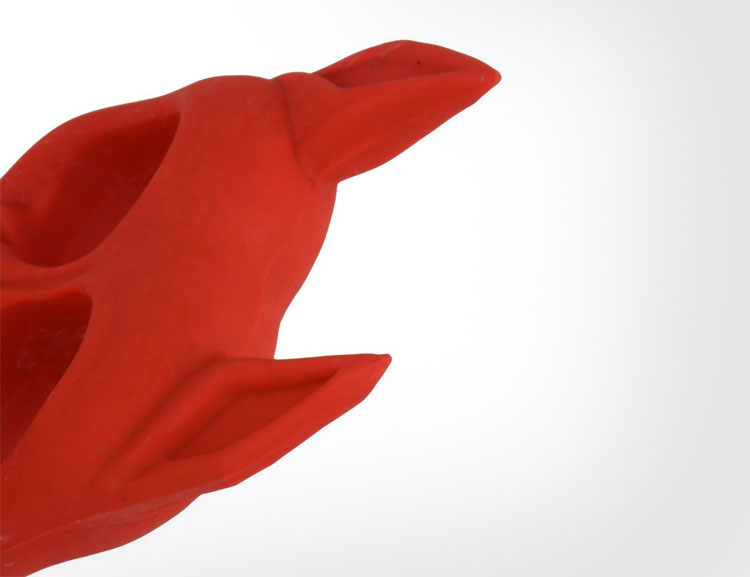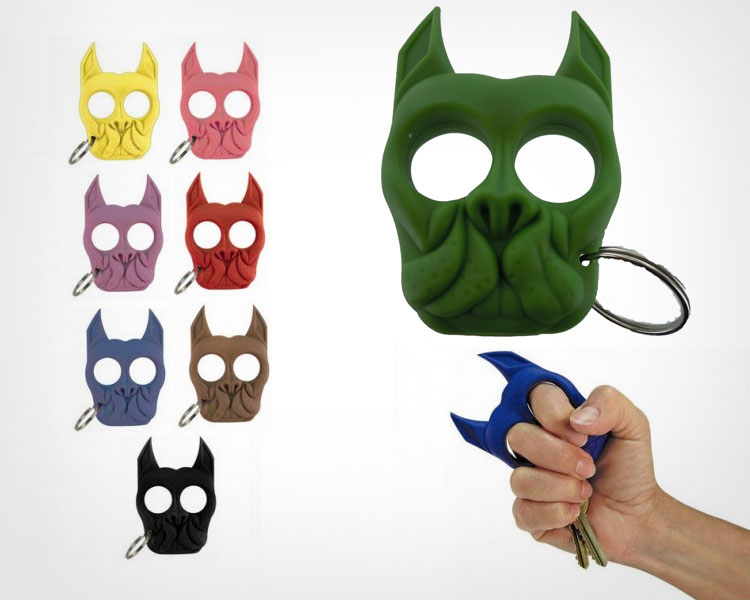 Subscribe To Our YouTube Channel