For Fox Sake Coffee Mug
By Ryan on 10/13/2016 8:37 AM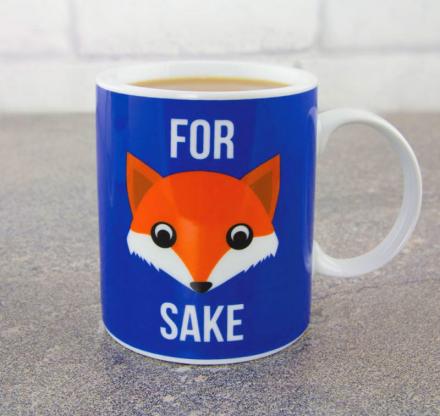 Sometimes while at the office, you just have to belt out "Oh For Fuck's Sake!" out of pure disbelief at how ridiculous a coworker is acting, how slow your computer is running, or how terrible the coffee is. Granted, saying that is not exactly work friendly, which is why someone made a coffee mug to soften the blow a bit for saying those catchy words.
The word "Fuck's" has now been replaced with a cute and cuddly fox, so you can now just point to your mug everytime your frustration level rises to an intolerable level. The "For Fox Sake" coffee mug can now be your stress reliever, that is if the under desk scrotum stress balls or the stress sausages just weren't appropriate enough for you.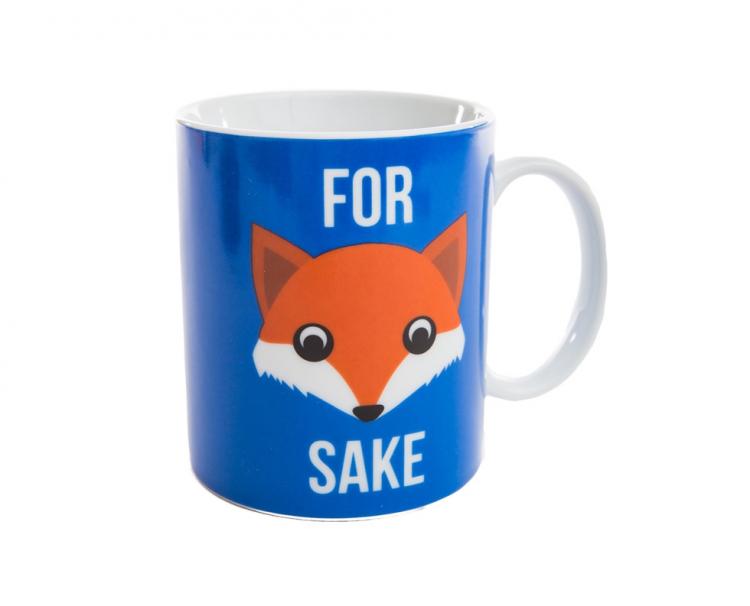 The For Fox Sake coffee mug is made from ceramic, is blue, orange, and white in color, can hold up to 10 oz of liquid, is microwave and dishwasher safe, and measures 4.4 inches tall x 4.4 inches in diameter.