Fireside Audiobox: Bluetooth Speaker With Dancing Flames That Sync To Music
By Ryan on 06/20/2018 9:48 AM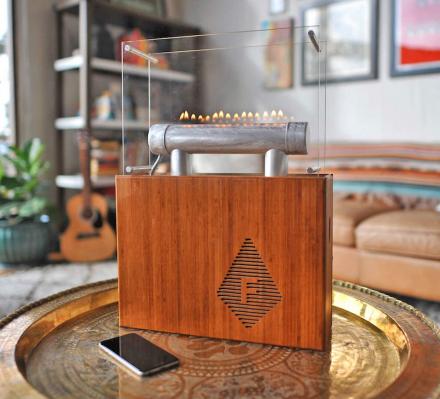 What's better than a speaker that has dancing water that syncs to your music? It's of course a speaker with dancing flames that dance and sync to your music. This unique Bluetooth speaker does just that. It's called the Fireside Audiobox, and it'll make your tunes come to life with fire!
Made from Bamboo wood, and powered by a mini propane tank along with an internal battery, the Fireside Audiobox has unique technology that will observe the beat of whatever music you're playing, and pump the flames inside the two glass panels up and down to sync with your music.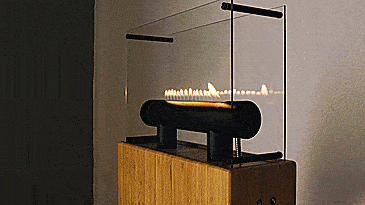 Other features of the flame dancing Bluetooth speaker include a knob to adjust the sensitvity level that the flames dance to your music, depending on how tall you'd like the flames to jump, an included auxiliary cord if you can't use Bluetooth, and you can even charge your phone using the internal battery.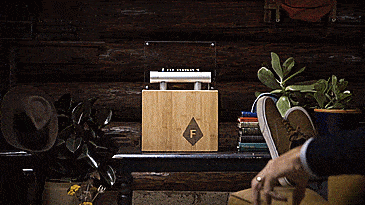 Check out the Fireside Audiobox that syncs jumping flames to your music in action via the video below.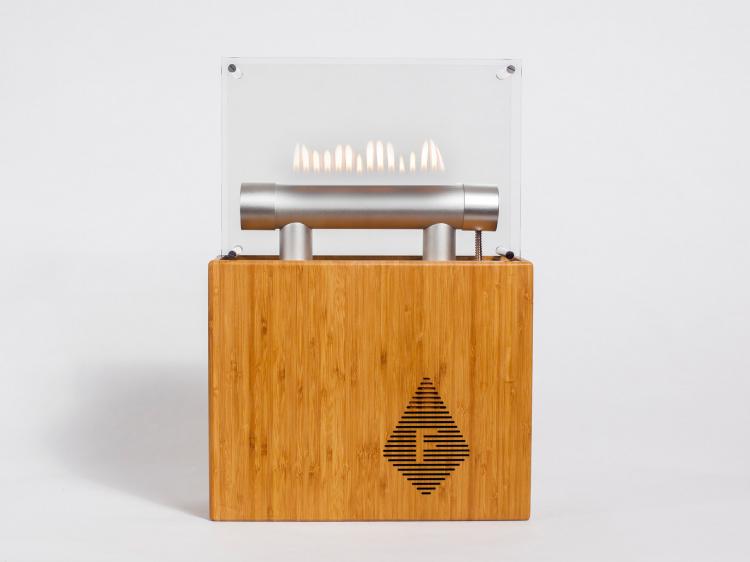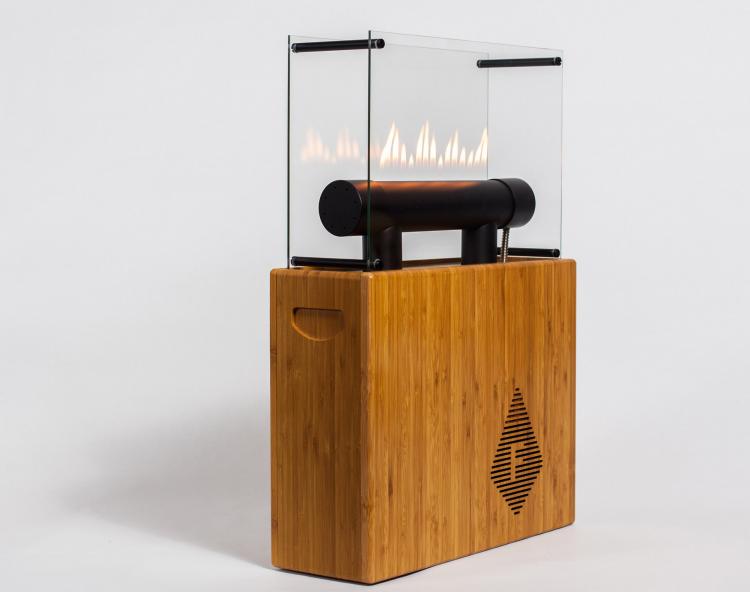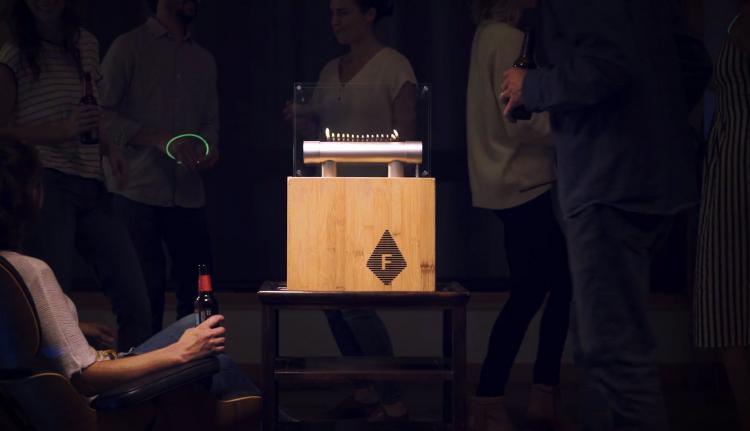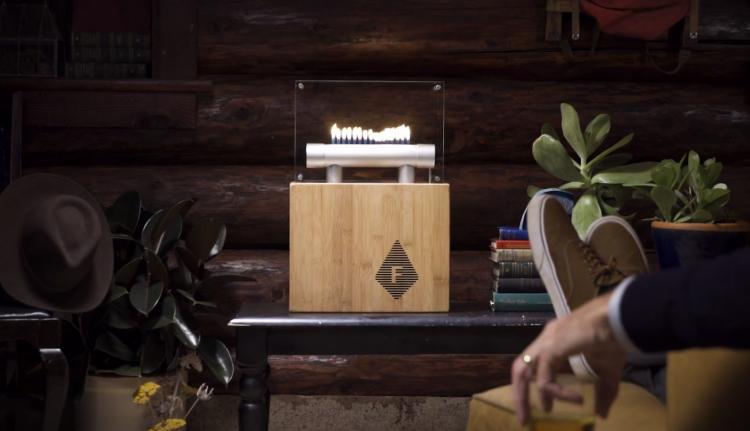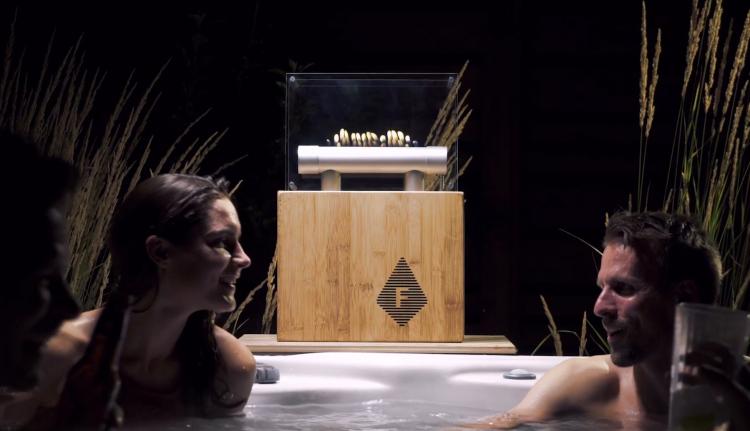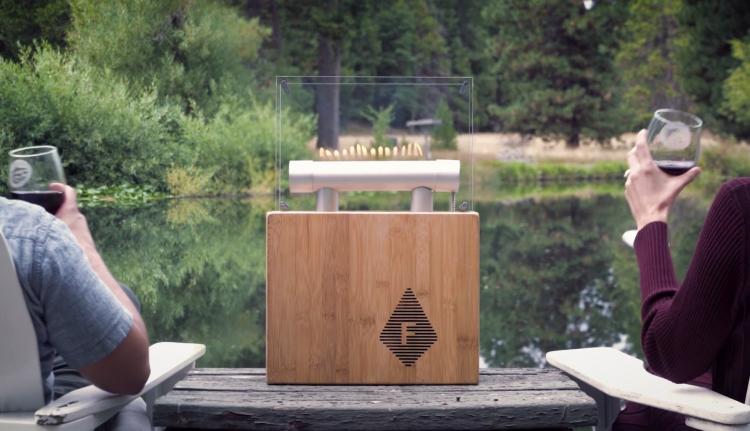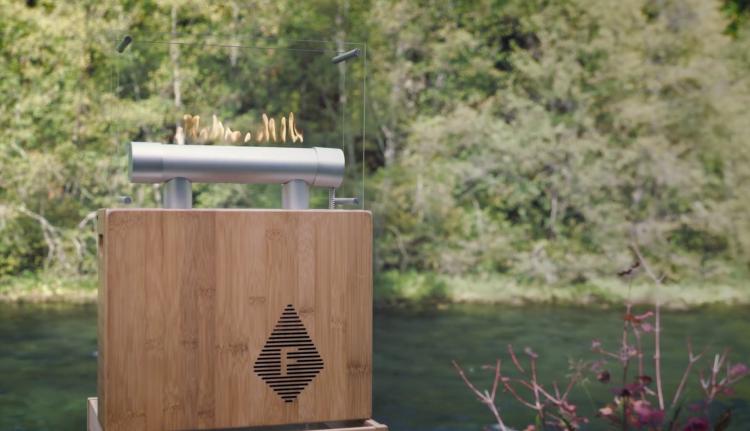 Subscribe To Our YouTube Channel