Lyrix Dancing Water Speaker Syncs To Your Music To Give You A Water Show
By Ryan on 11/24/2018 12:27 PM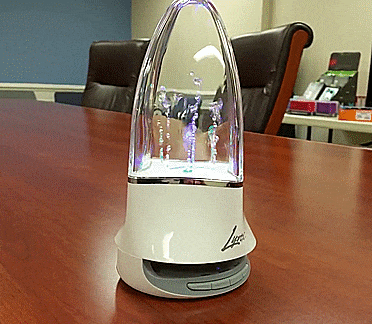 Similar to the dancing water speakers we've featured in the past, except way more awesome, the Lyrix dancing water speaker not only blasts amazing sounding music from it's base, but has a water show that syncs to your music that's pretty much on par with the water show at the Bellagio in Vegas. So you really don't need to fly all the way out to Vegas anymore, since there's nothing to see there that you can't see right in your living room. The dancing water speaker connects to your phone via Bluetooth and with each pump of the bass, the speaker sends a blast of water up at variable heights depending on how hard the bass hits.
The dancing water speaker can not only play music just from a Bluetooth connection, as it also offers a micro-SD card slot where you can pre-load music to play, as well as an auxiliary 3.5mm input jack to plug your phone into if you can't use Bluetooth. The dancing water speaker provides a multiple sensory experience with dancing water, flashing lights, along with your music to give you the greatest trip after a dose of mushrooms you've ever had.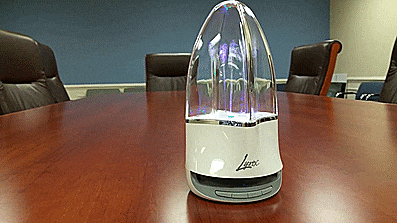 The Lyrix dancing water speaker is compatible with any device that supports Bluetooth 4.1, has a wireless range of 33 feet, is powered by a 1,200 mAh battery that will last for up to 4 hours of use before it needs a charge, and has a frequency range of 90 Hz - 20 KHz.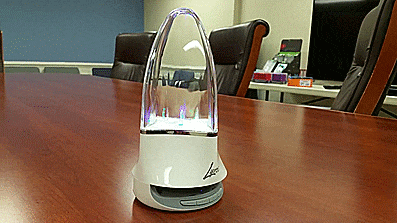 Check out the dancing water speaker that syncs to your phone or tablet in action via the video below.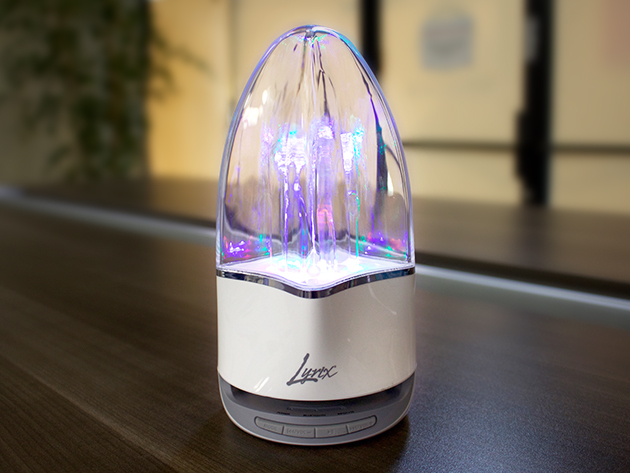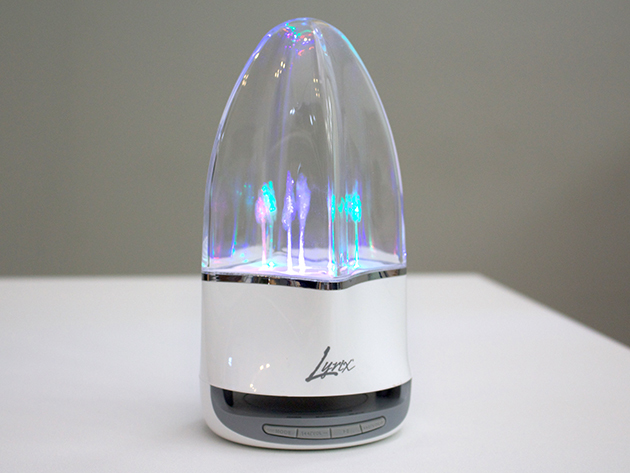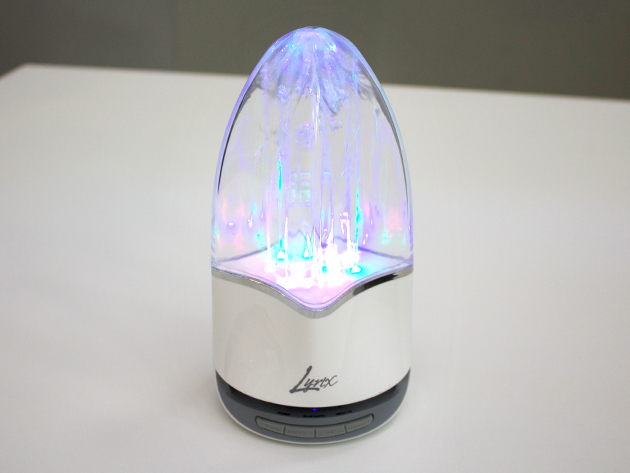 Subscribe To Our YouTube Channel