Drink&Buddy: A Water Bottle That You Can Share With Your Dog
By Ryan on 11/02/2017 11:32 AM
You love your dog and you would share anything with it if you could, but there are some things where you just have to draw the line. Like sharing the same water bottle with them.Yuck! You love your dog, but that mouth is nasty and filled with germs. Well, the Drink&Buddy makes it possible for you both to share the same water bottle. The Drink and Buddy is the world's first hygienic, multi-beverage water bottle that you can share with your pup.
The Drink & Buddy is double ended, meaning that you can drink from it normally, like a human and then you just flip up a piece of material that creates a little bowl for your dog and pour water into it from the opposite side of the water bottle.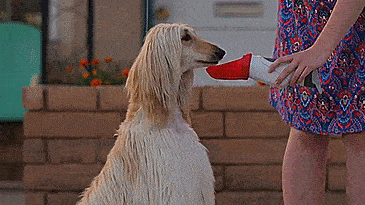 This means that you can keep your side of the water bottle for strictly human use, and use the other side of the water bottle to get slobbered up by your dog. The great thing is that none of your dogs water will ever go back into the bottle (no backwashing), as you simply fill up the attached rubber bowl on the bottle, and they drink from that instead of an actual nozzle from the bottle.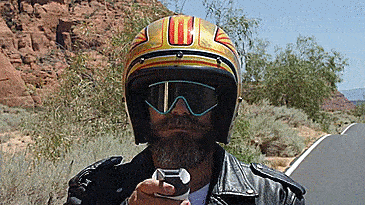 To use the Drink & Buddy, just flip out the silicone dish, turn the bottom twist valve and squeeze it to dispense the water into the bowl. Your dog will then have a handy little bowl protruding right from the water bottle that they can lap up water from.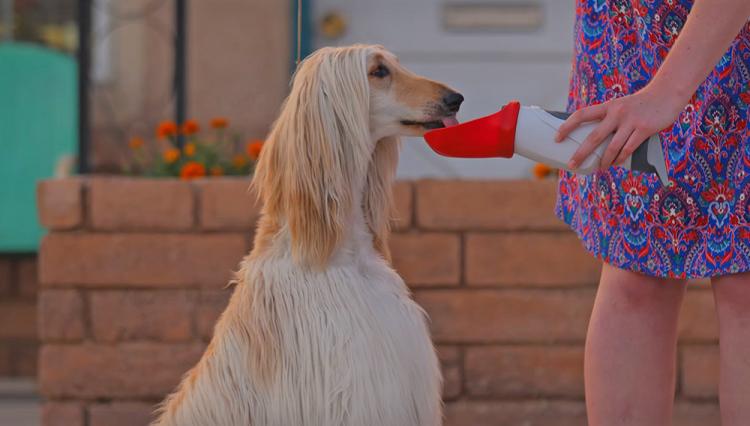 You can even mix and match the parts of the bottle to create new color combinations. The water bottle also fits perfectly in any holder that would fit standard bottles, like a car cup holder, or bicycle water bottle mount, etc.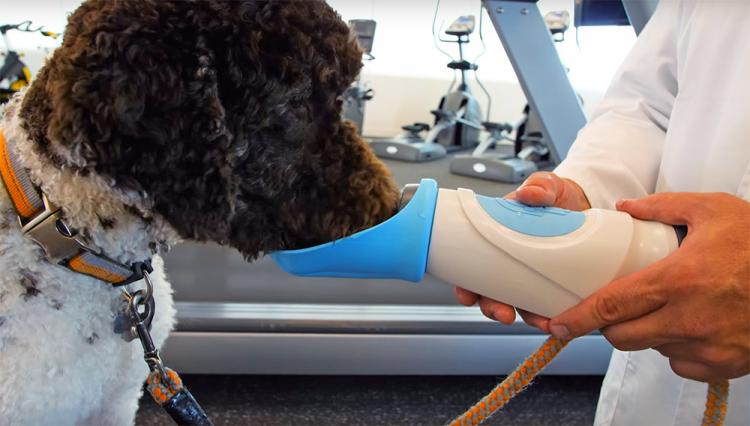 The shareable water bottle between you and your dog comes in four different colors to choose from, including Poodle Purple, Russell Red, Greyhound Grey, and Heeler Blue.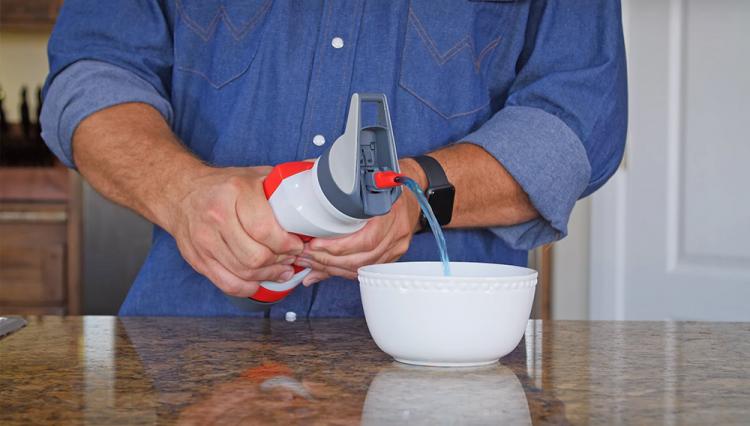 Your dog will be surely be honored to drink from the same bottle as its master. The Drink & Buddy is currently in a funding phase on Kickstarter with an estimated delivery date of February 2018, so go reserve yours now, and be sure to check out the shareable water bottle with your dog in action via the video below.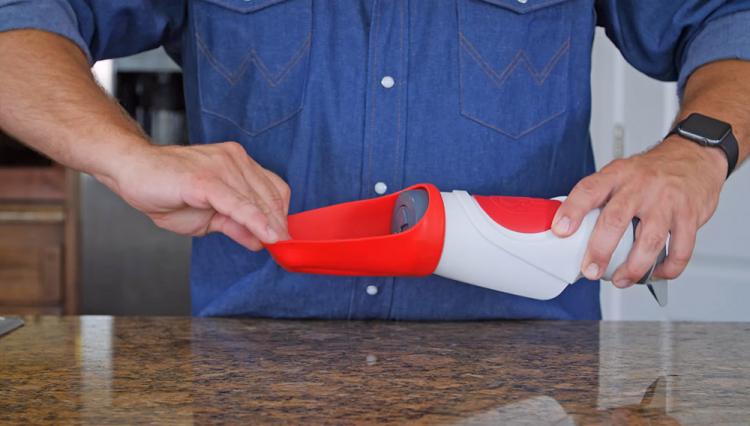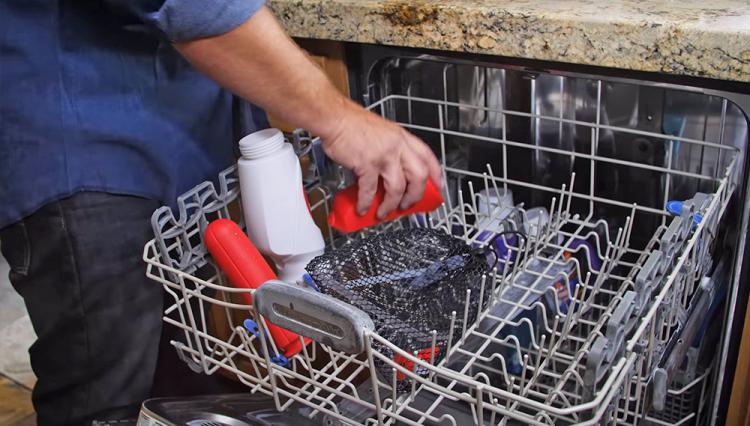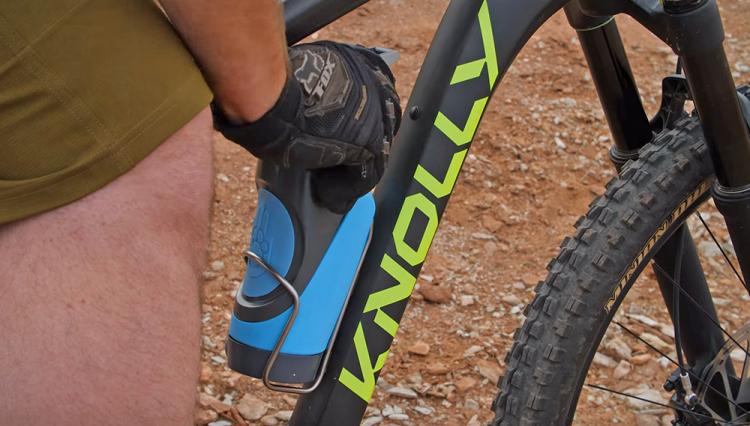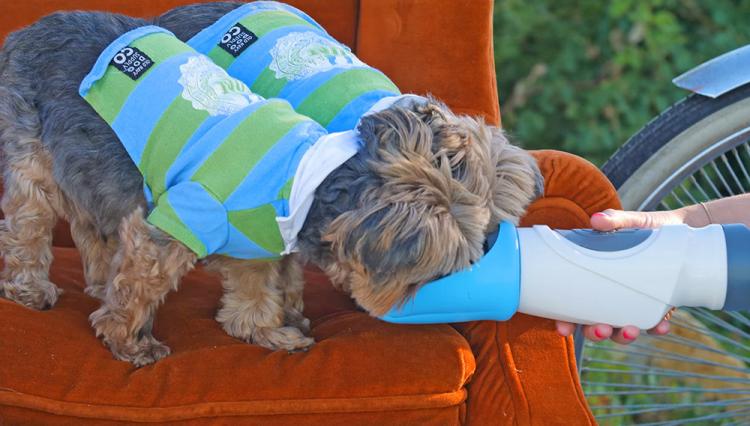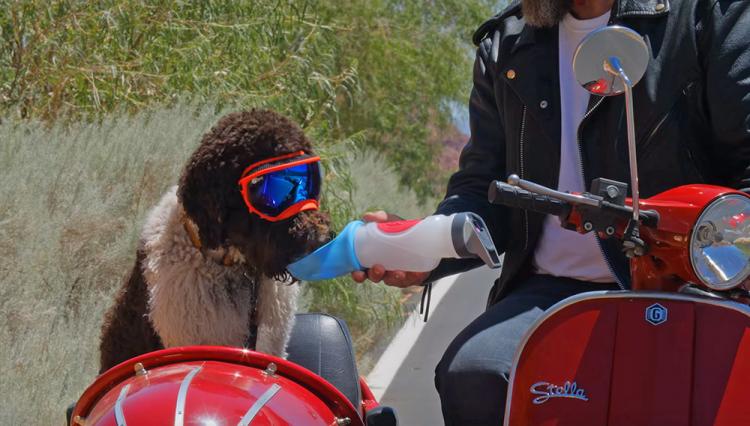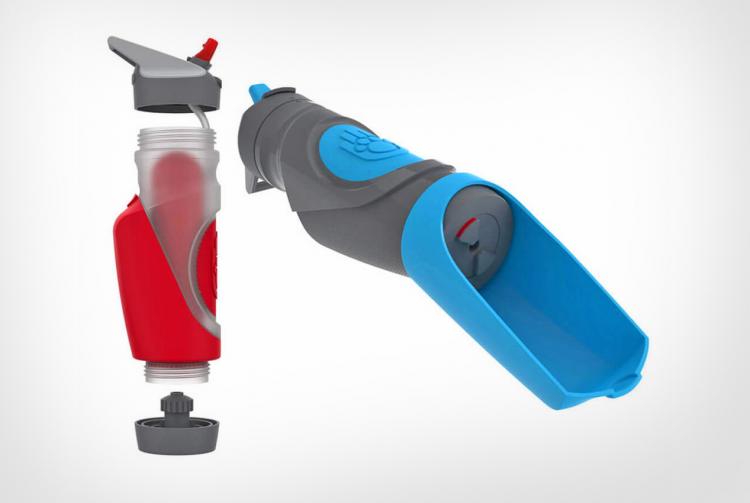 Subscribe To Our YouTube Channel