Dog Push Pedal Water Fountain - Doggie Fountain
By Ryan on 08/04/2017 8:06 AM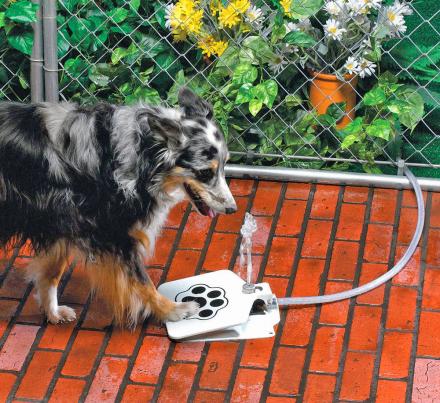 The Doggie fountain is an outdoor pedal that sprays up a water fountain whenever it gets stepped on and provides fresh drinking water for your dog or pet whenever they need it. Perfect to just hook up to the hose and leave out for your dog to use whenever they need, the pedal attaches to any standard hose or faucet, and makes for the perfect gift idea for your dog.
To use it, your dog just needs to simply step onto the pedal and a fountain of water will stream up for them to easily drink from. The pedal is even marked with a dog paw so they'll know right where to press! All you have to do is teach them to stand on the pedal, which shouldn't be too hard.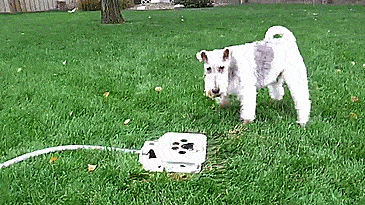 The unique dog water fountain pedal is made from heavy gauge steel for durability, gives your dog a constant stream of fresh water instead of old stagnant water in a bowl, and comes with a small hose that's around 2 feet long which can connect directly to a spigot or any other garden hose.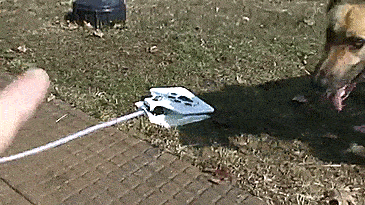 Or you could always just use it for yourself as an easy way to get some water when you are out working in the yard, although the neighbors may look down upon you further than they do already.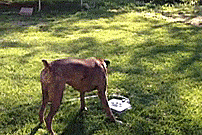 Check out the dog powered doggie water fountain in action via the video below.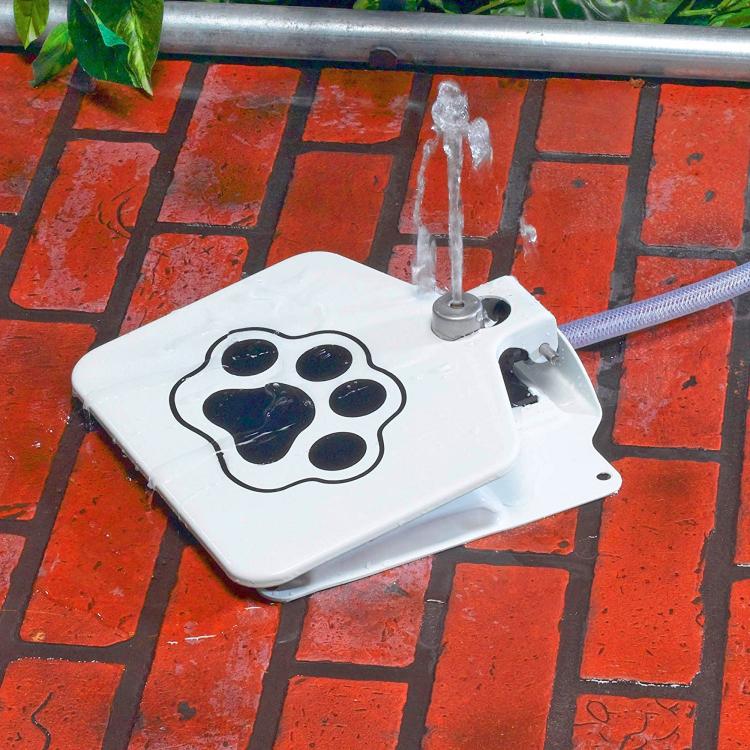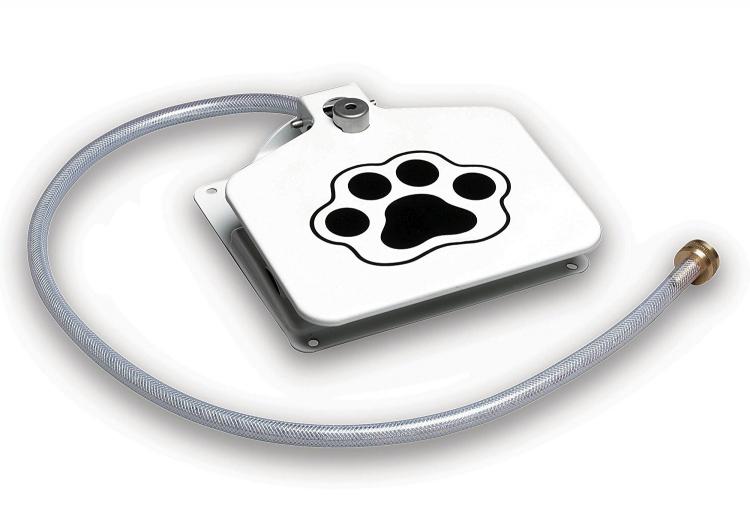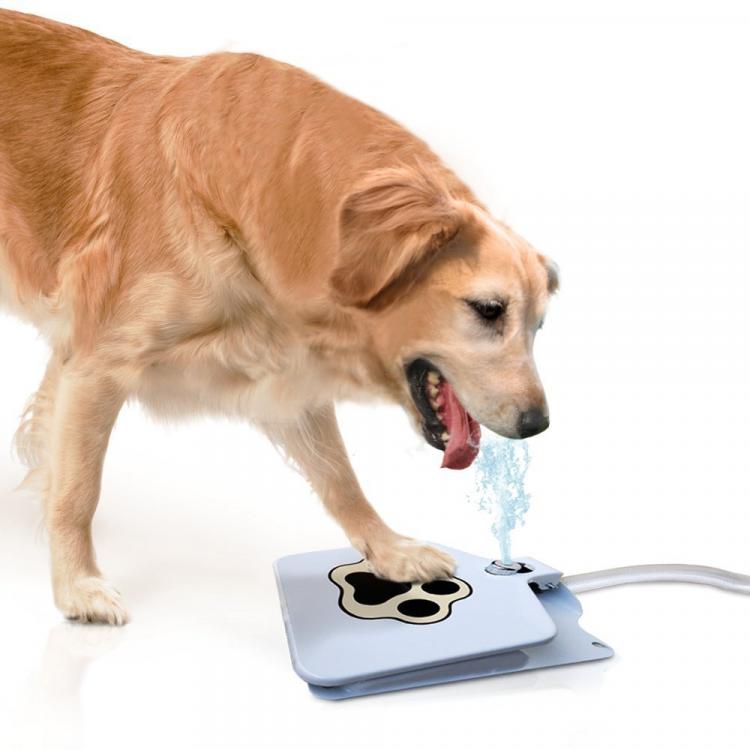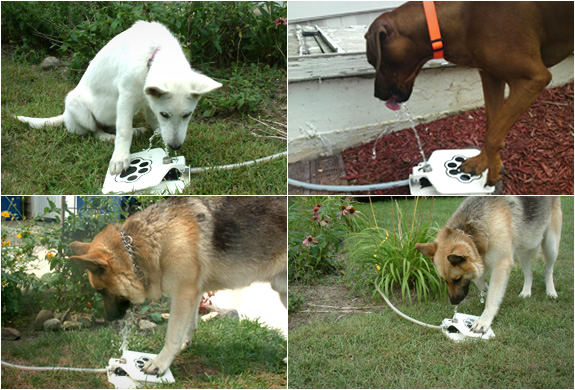 Subscribe To Our YouTube Channel