This 'Definitely Not A Trap Door' Doormat Is Perfect For Prankster Homeowners
By Ryan on 03/03/2022 10:16 AM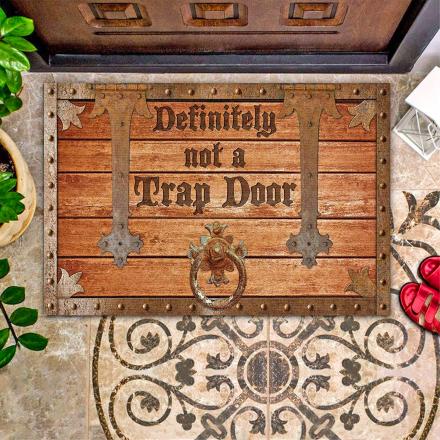 It's pretty clear by now that if you don't have a funny or quirky doormat on the front entrance to your home, you're just doing life wrong. Case in point, just look at the The Neighbors Have Better Stuff doormat, the Did You Call First doormat, or even the Don't Knock Unless I Married You Birthed You, or Ordered Food From You doormat. This time around it's this hilarious doormat that reads: "Definitely Not A Trap Door"!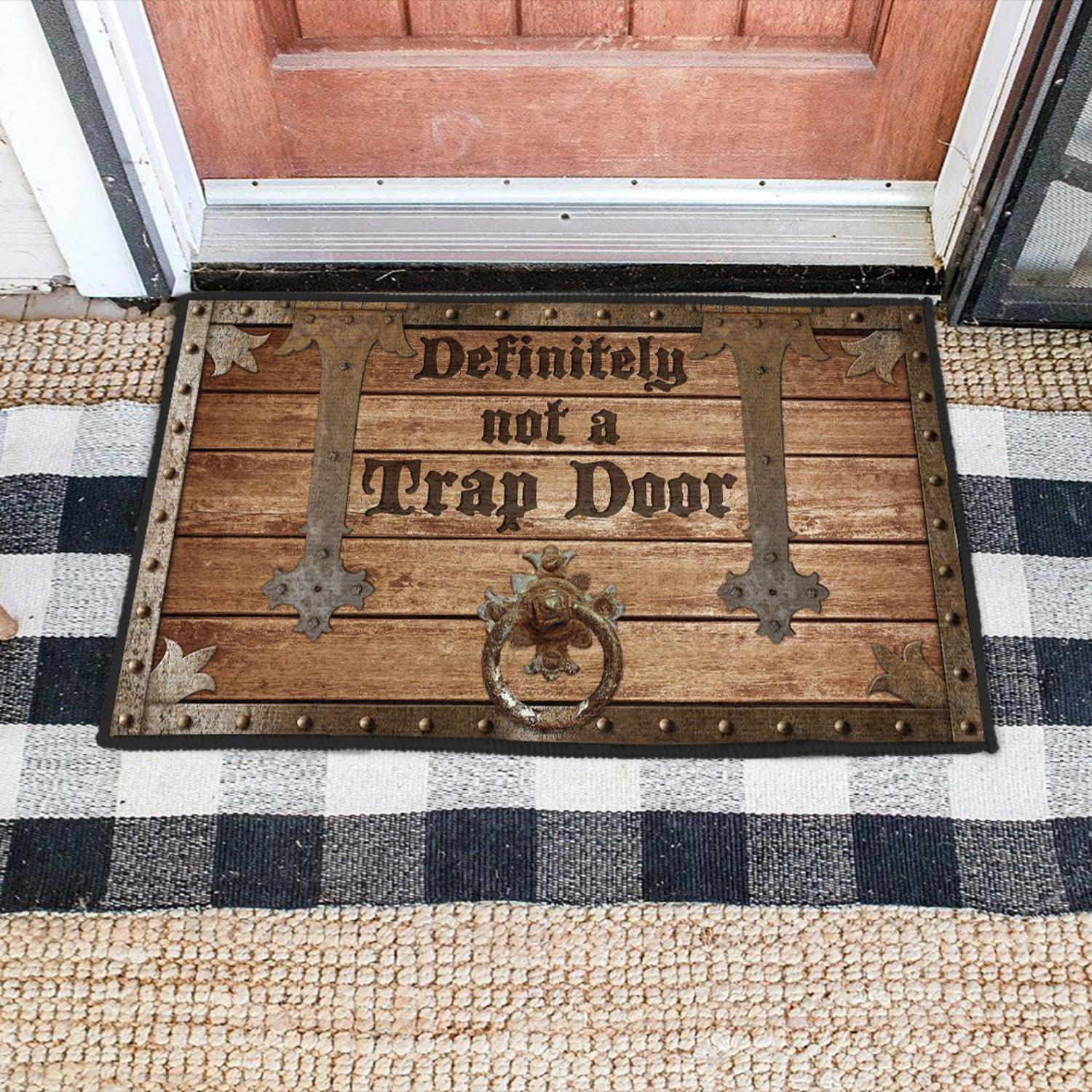 The best part about the Definitely Not A Trap Door doormat is that it indeed does look just like a doormat, and it'll surely make your guests question if that trapdoor doormat will give way once they step onto it, dropping them down to your dungeon to spend eternity.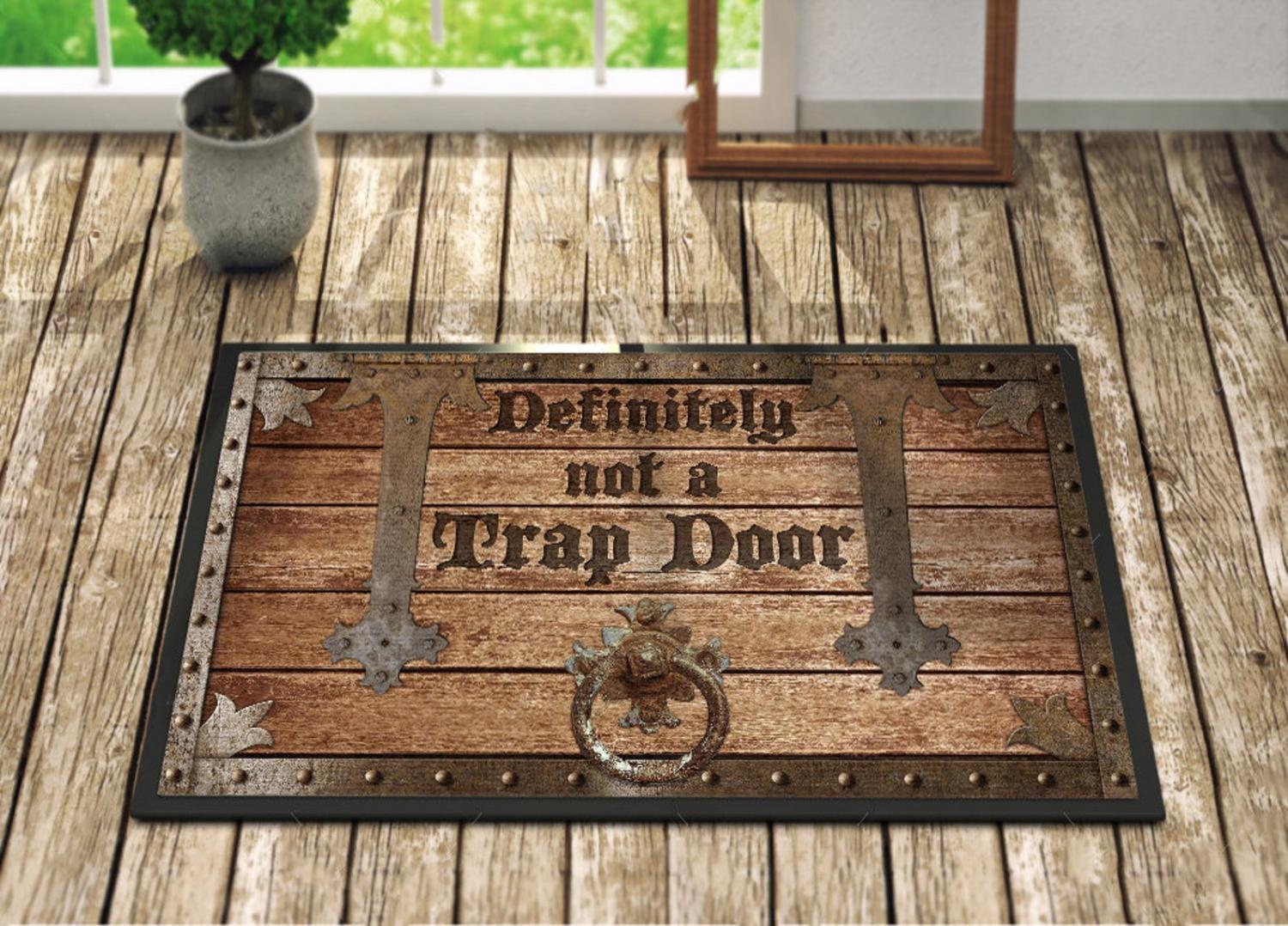 A perfect hilarious doormat for your front door, a porch door, or even for the entrance into one of your kid's bedrooms, the trap door doormat could even be used as a great housewarming gift for someone who just moved into a new home, townhouse, condo, or apartment. The definitely not a trap door doormat is made form foam, cotton, and polyester, and it has a foam rubber bottom to keep it from sliding around on the floor.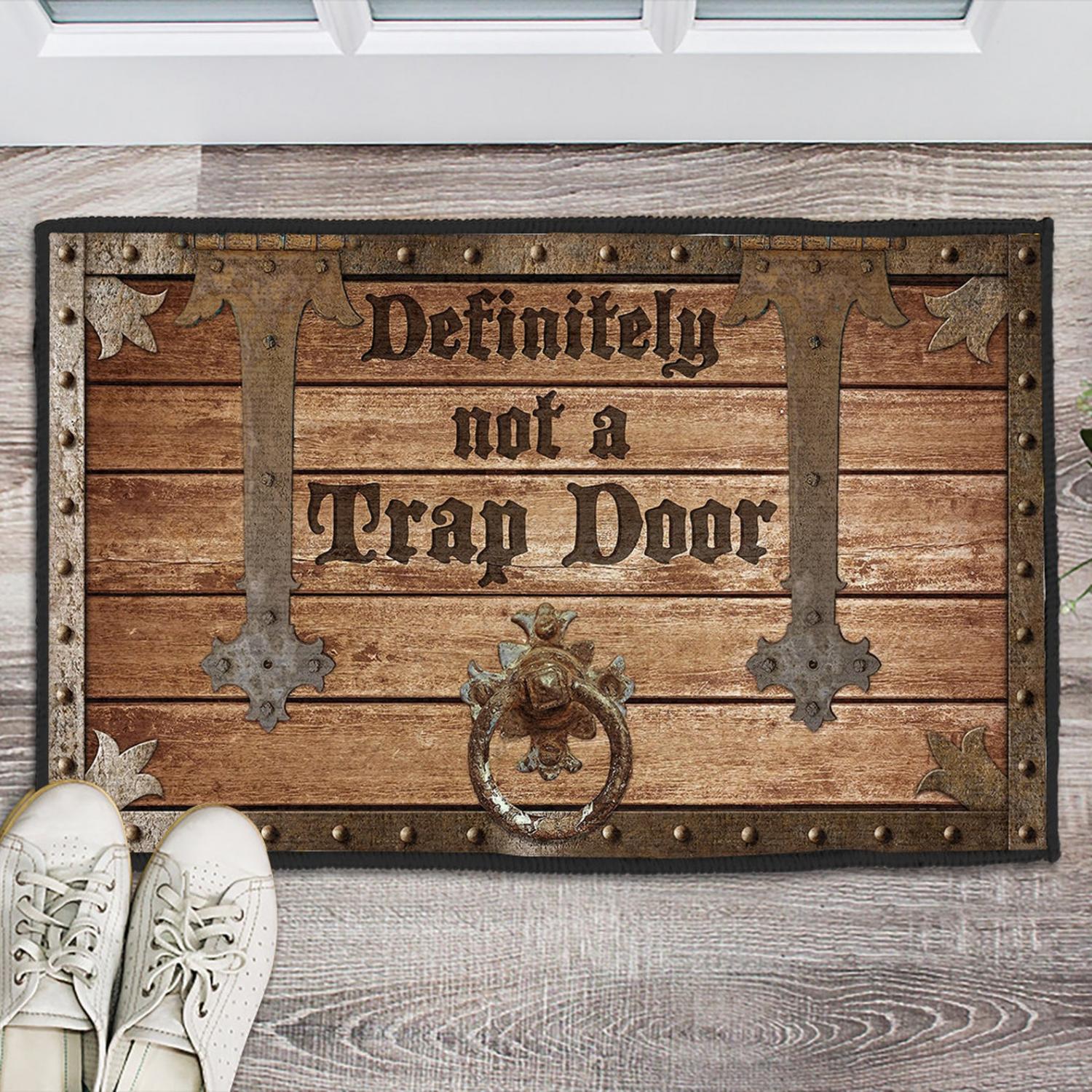 The funny trapdoor doormat comes in two different sizes to choose from, including a smaller version that measures 18 inches x 24 inches, and a larger version that measures 24 inches x 35 inches.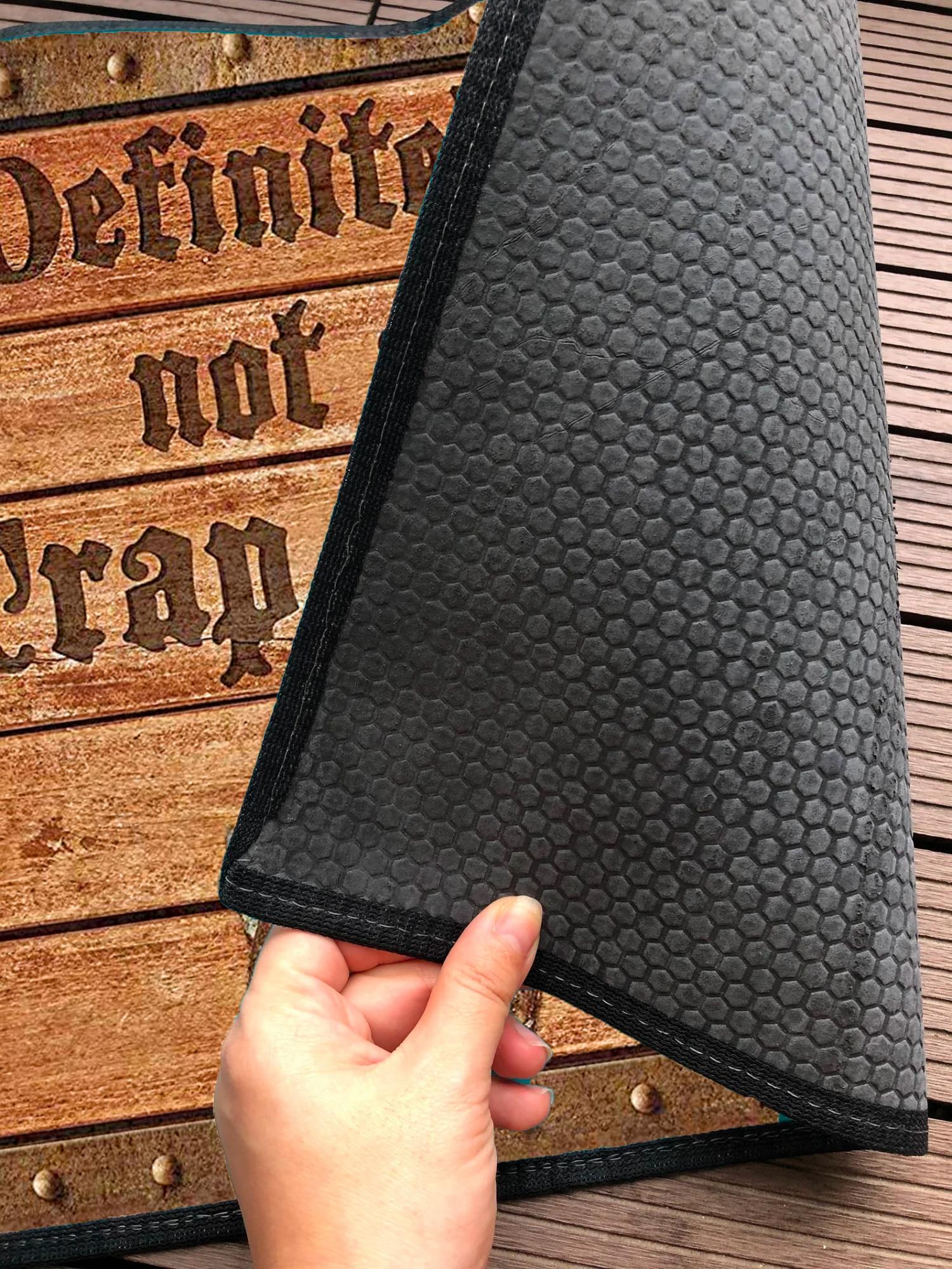 There's actually a bunch of different versions of the definitely not a trap door doormat available on Etsy, with other version just using simple text as the design for the doormat, instead of having a unique graphic on it that actually looks like a wooden trap door on the floor.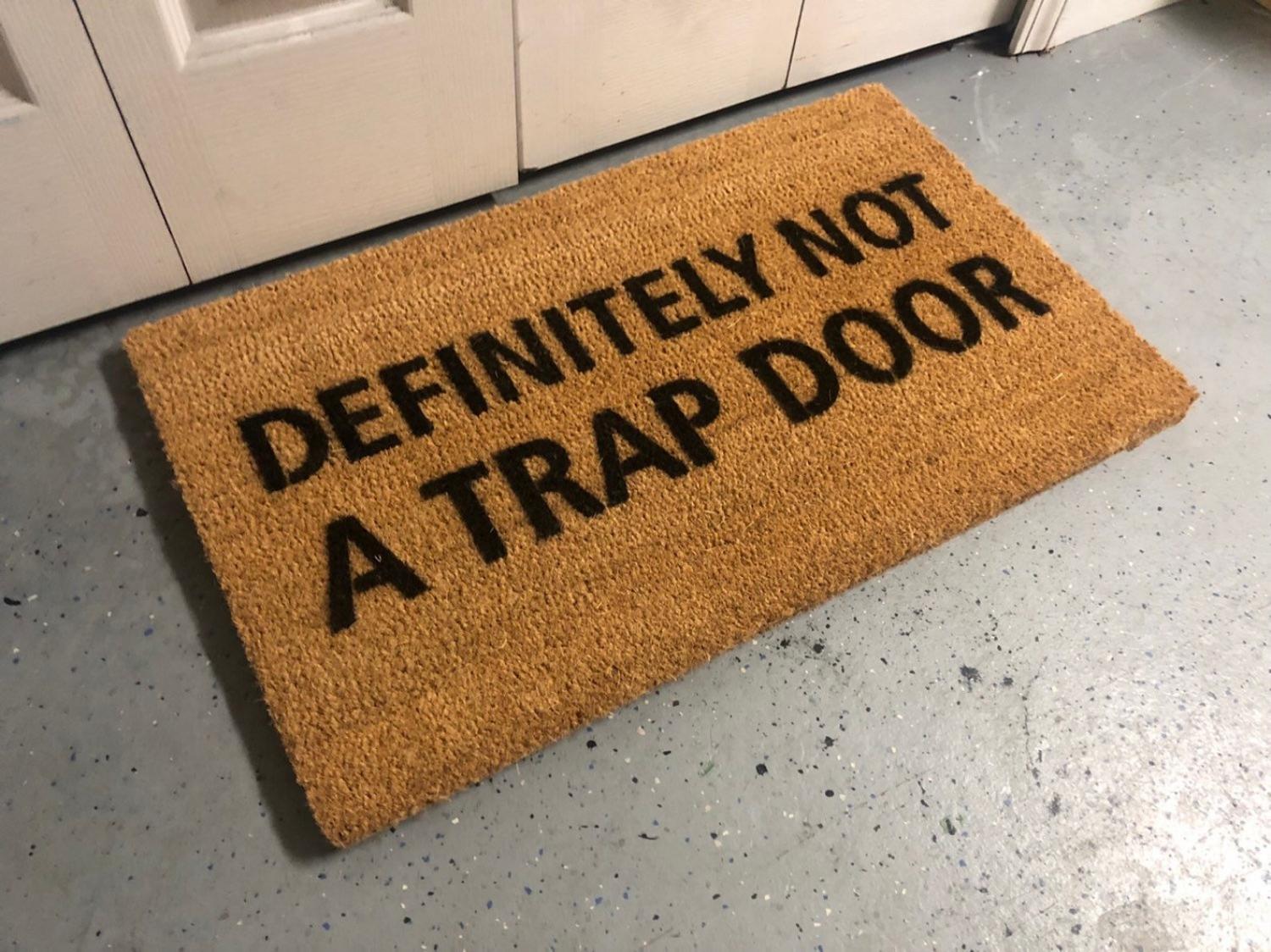 Get this one here
Check out a few of our favorite trapdoor doormats we found on Etsy below. You can find a link to each doormat below each image.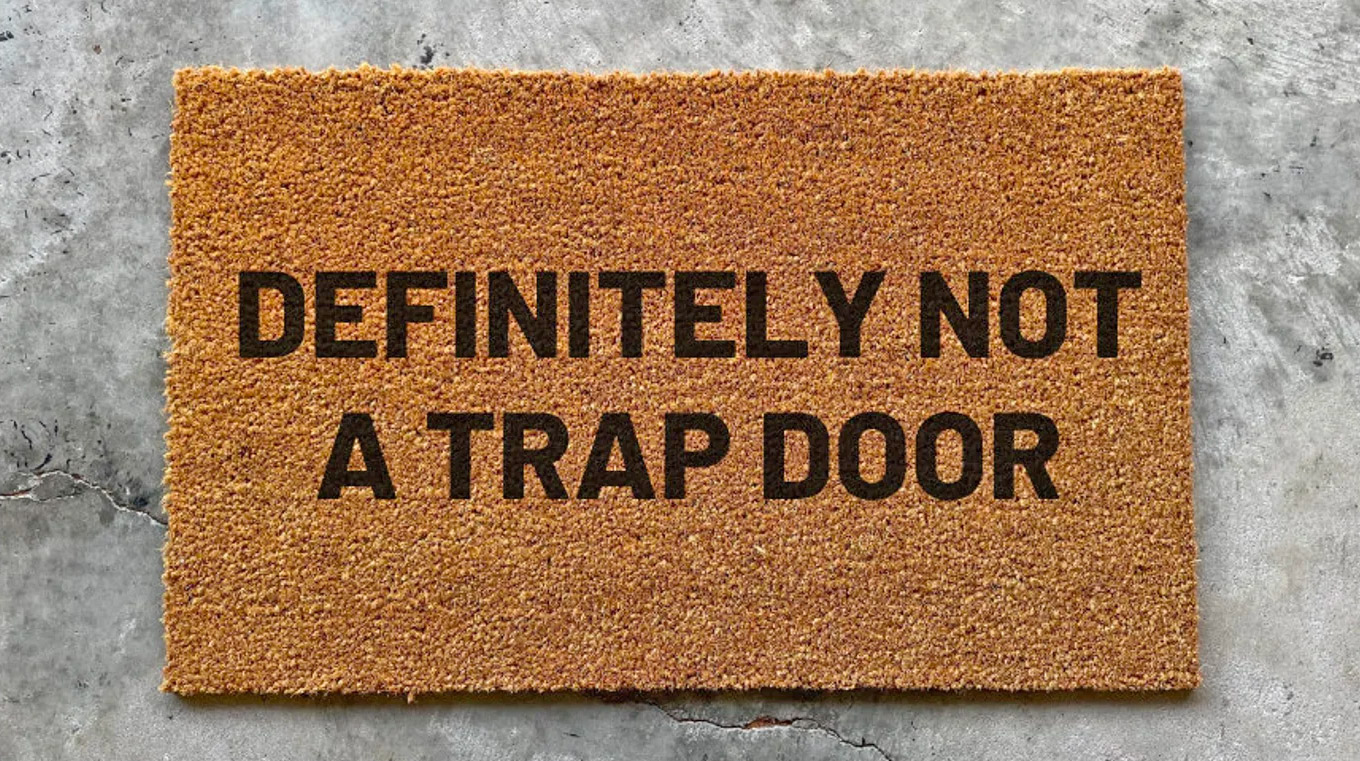 Get this one here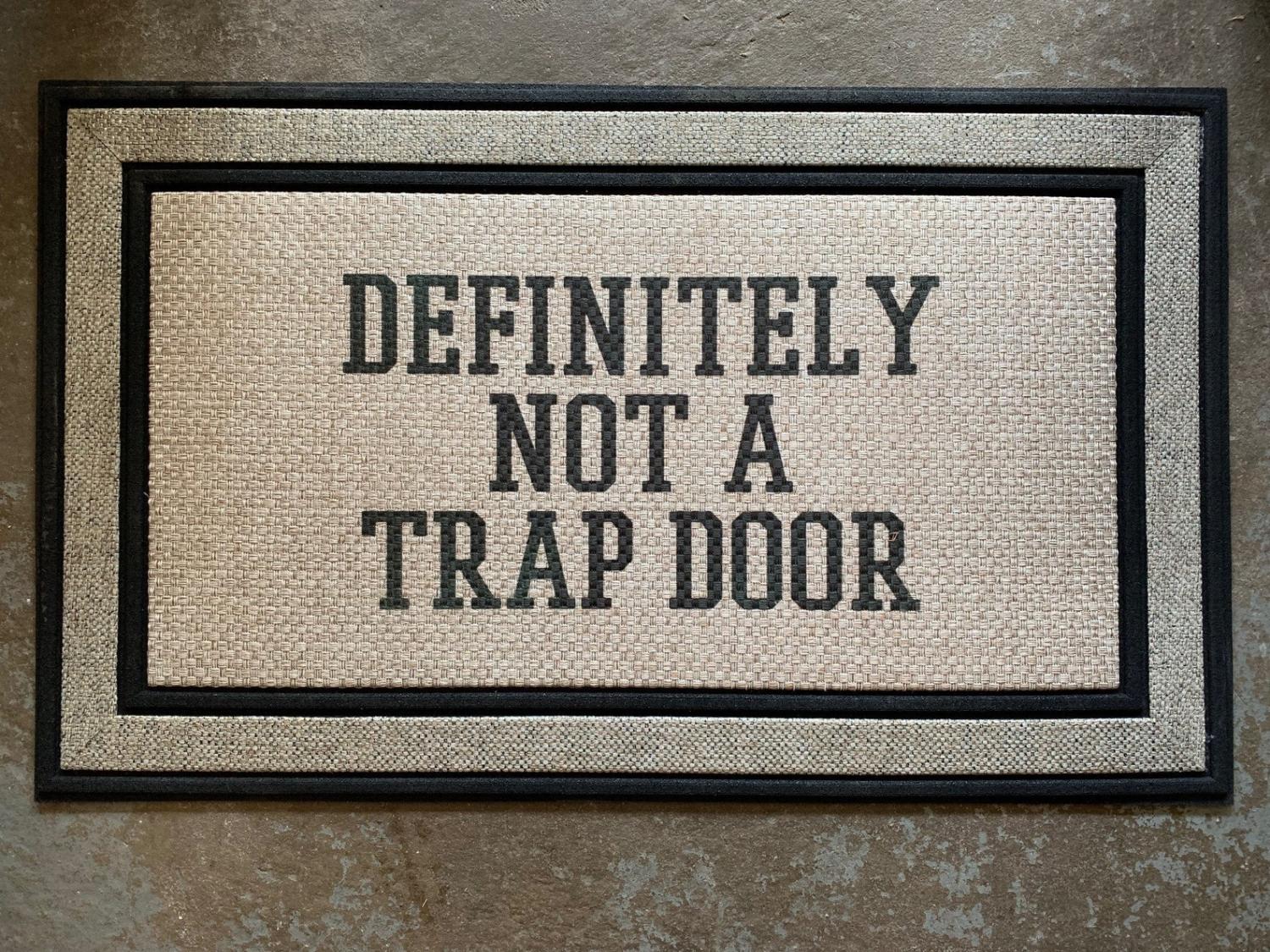 Get this one here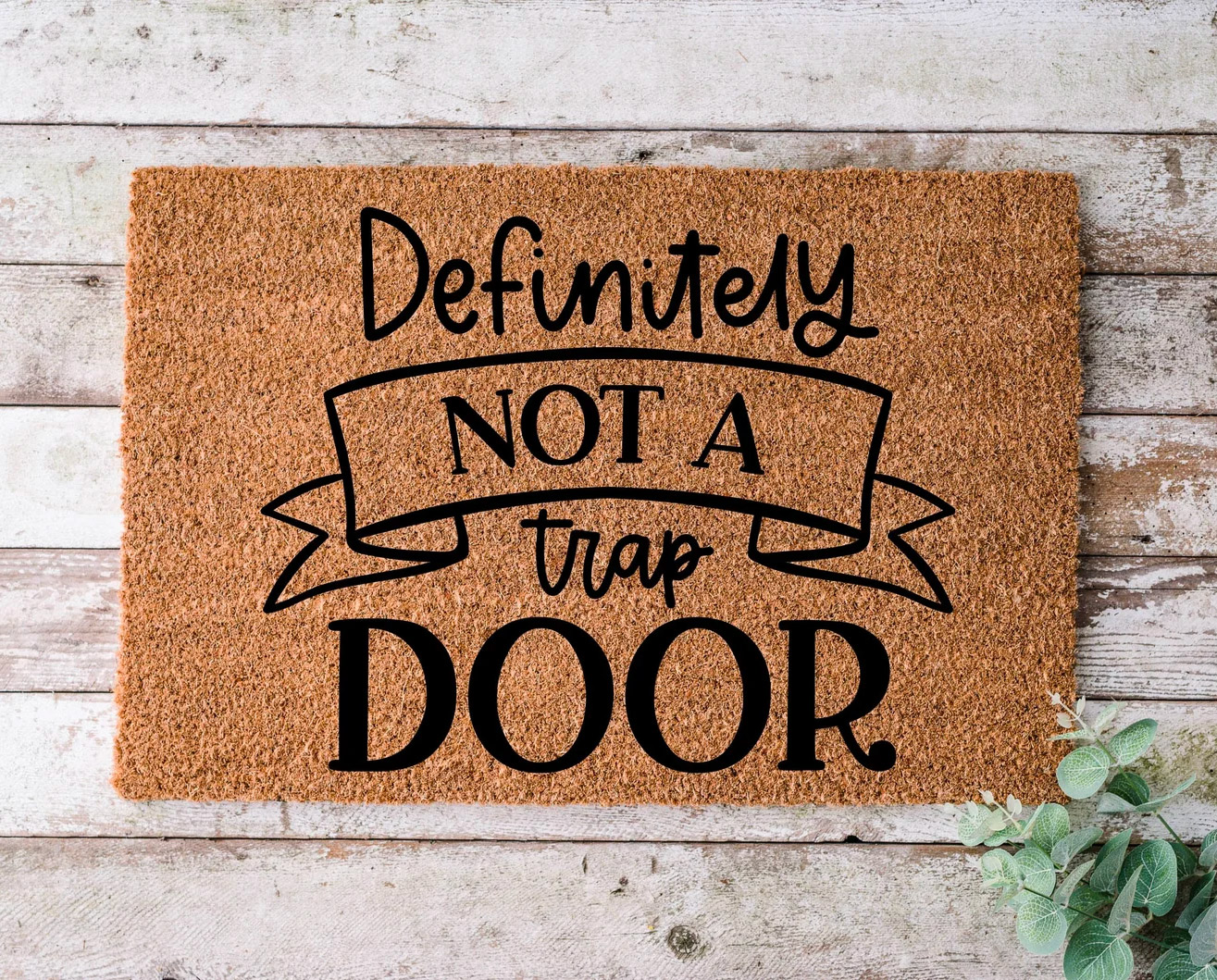 Get this one here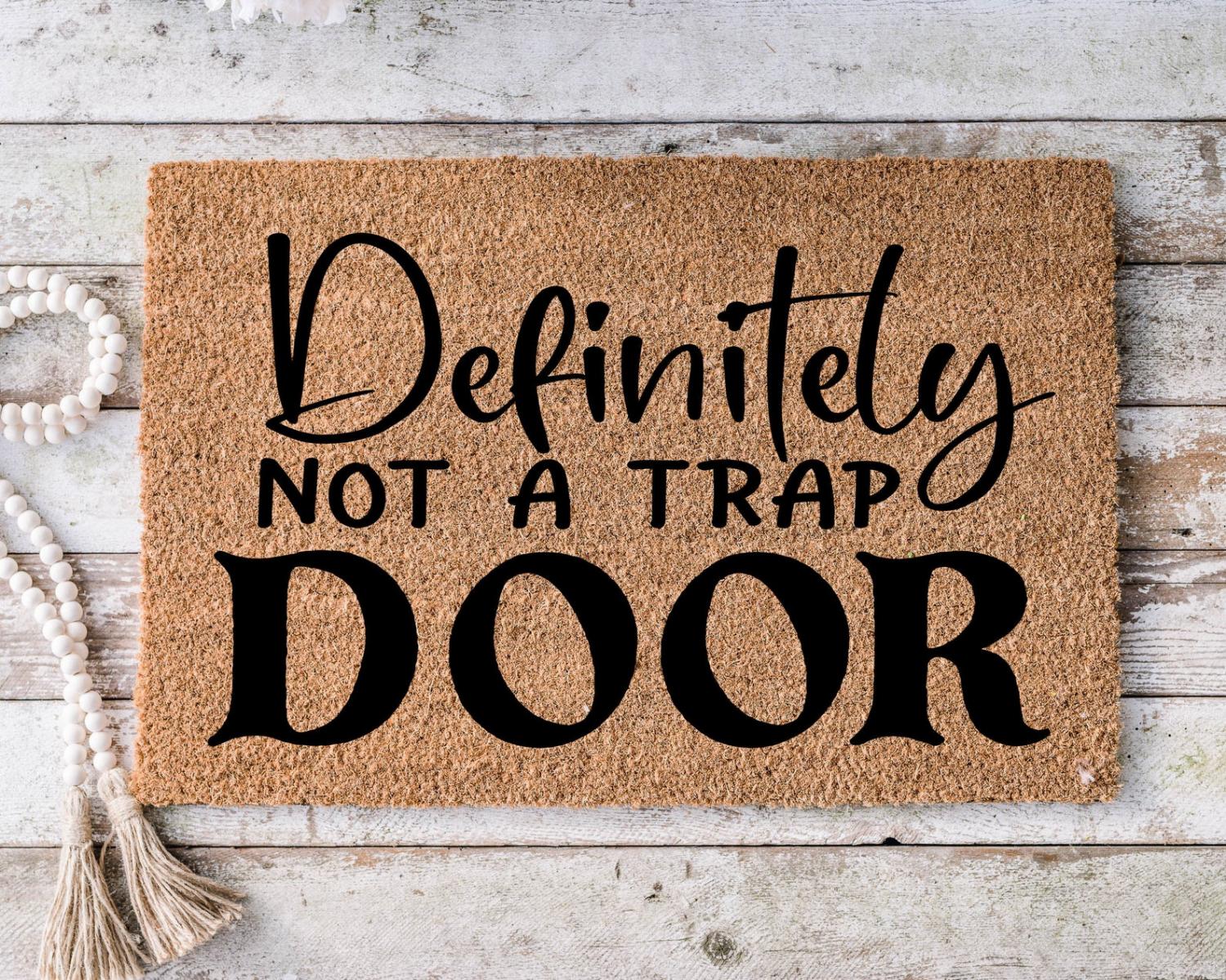 Get this one here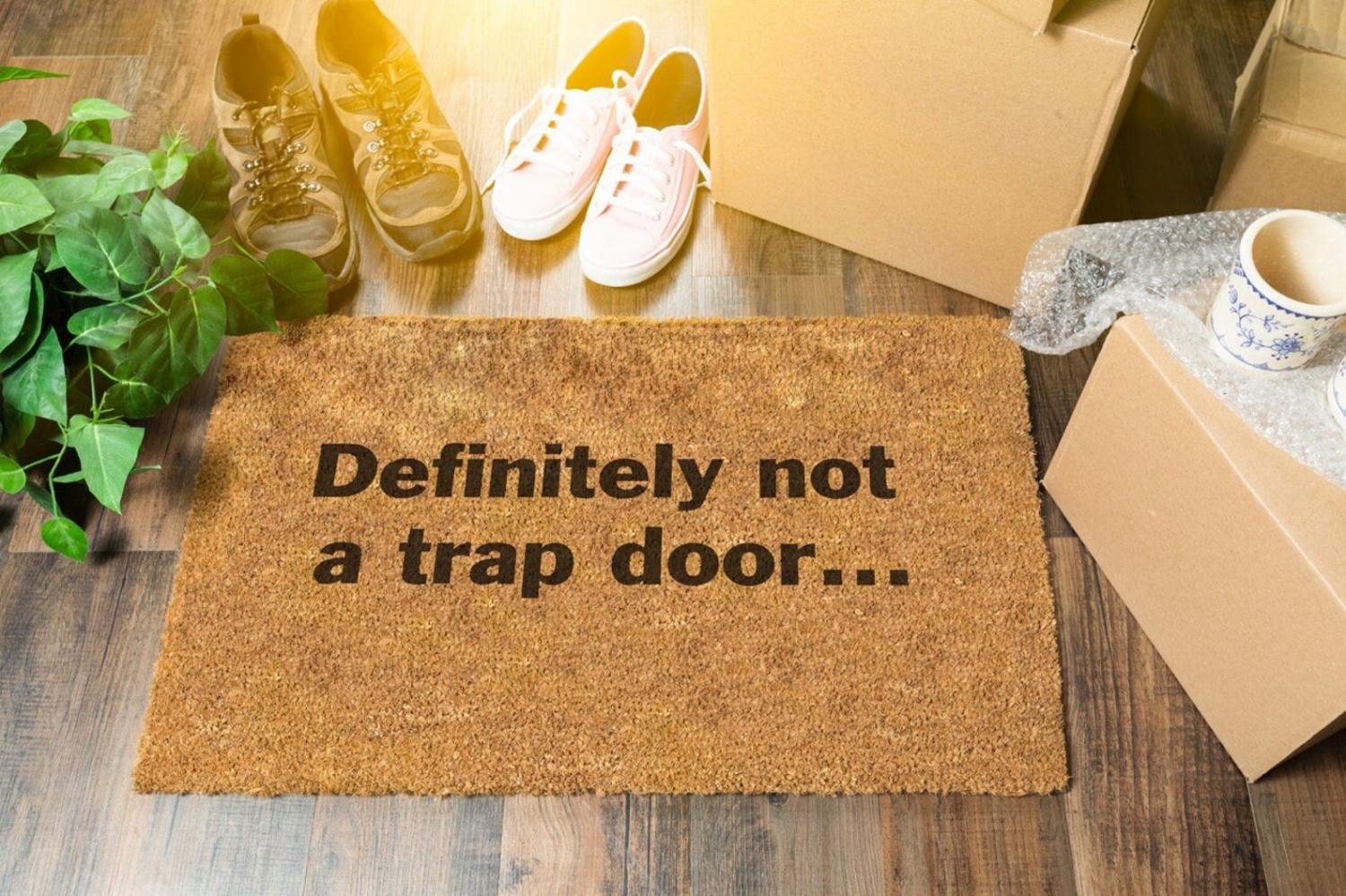 Get this one here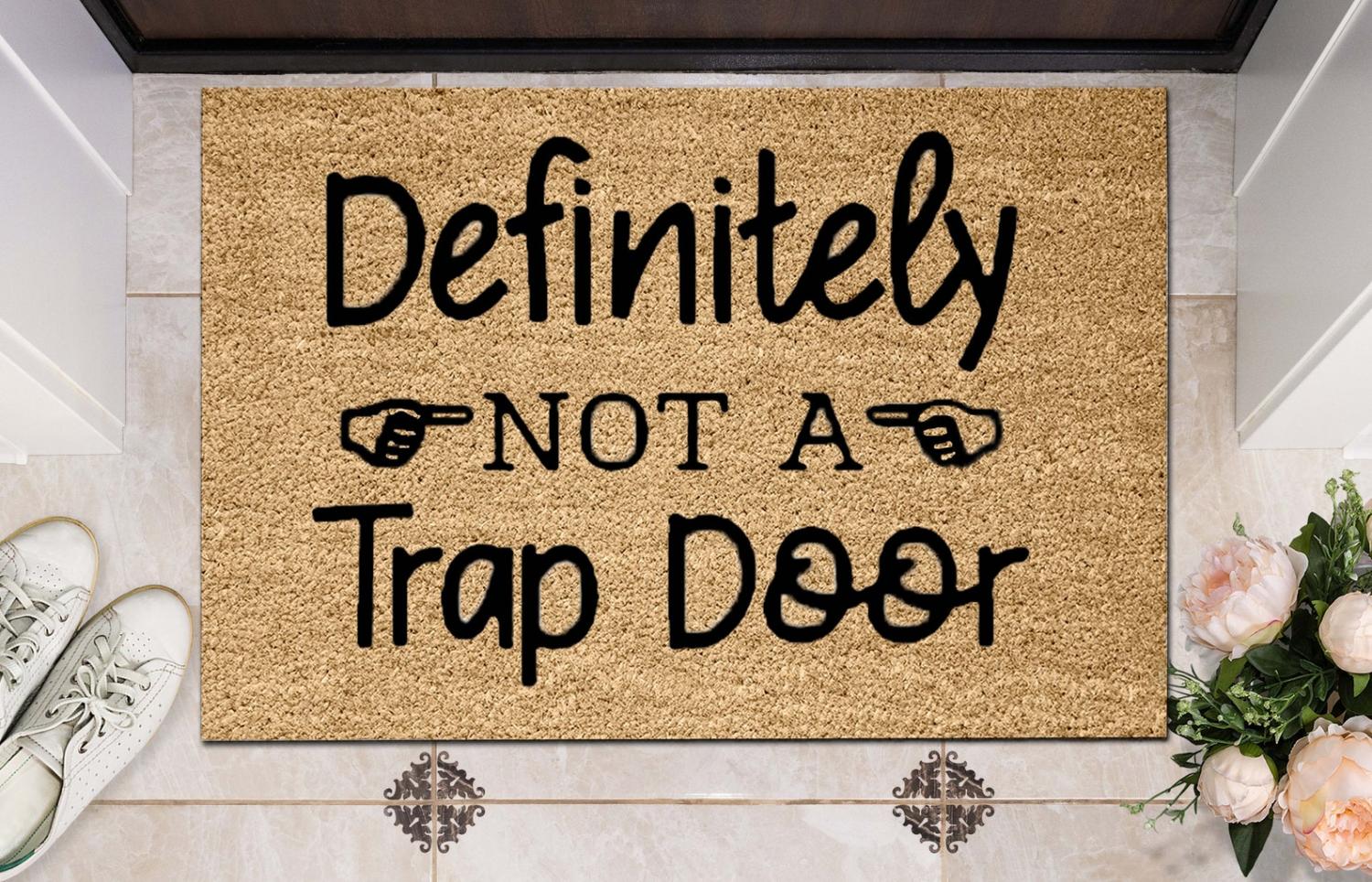 Get this one here