Did You Call First Doormat
By Ryan on 08/02/2019 2:13 PM (Updated: 07/22/2021 9:06 AM)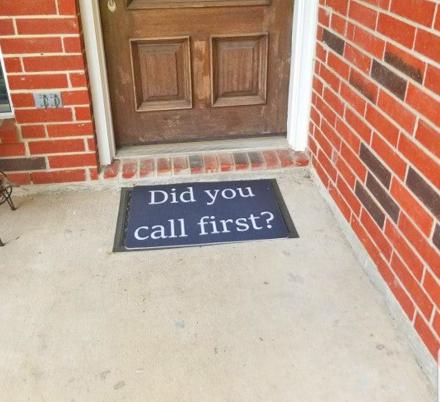 When it comes to people coming to your door and knocking or ringing the doorbell, the only people to be doing so, should be a delivery person needing a signature, pre-approved contract workers, and any friends or family that called or texted ahead of time. All others can see themselves back to their car, or walk home. This amazing doormat will let all guests, door-to-door salespeople, and others know that if you didn't call the homeowner before showing up, they're not doing it right.

Find more options on Amazon here
Now-a-days, a lot of people have smart doorbells that have cameras integrated into them so that you can simply ignore pretty much anyone holding a clipboard, and anyone else you didn't invite over. To be honest, with more and more people getting cameras and smart doorbells, it should be long until door-to-door salespeople are ignored out of a job for good.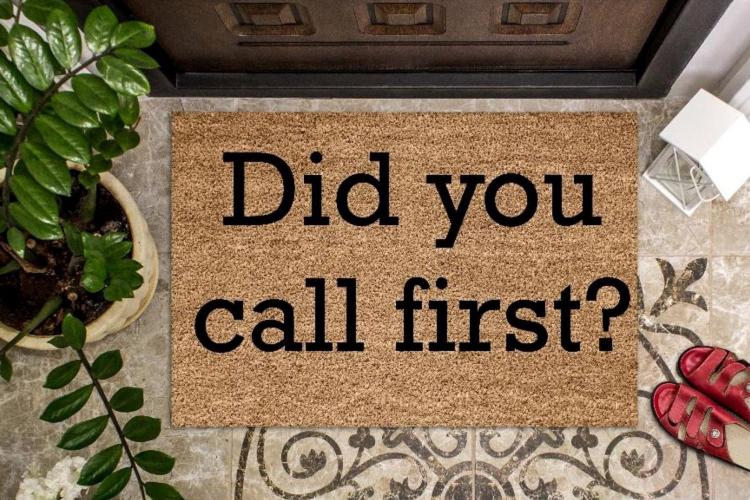 If you're someone who doesn't want a smart doorbell, this doormat has got your back! No longer will you be worried about answering the door once this "Did you call first?" doormat is placed on your front stoop. It should hopefully turn away anyone who didn't give you a ring, or at least a text before stopping by. Even if they didn't call first, after reading the doormat, they might slip you a text while still outside.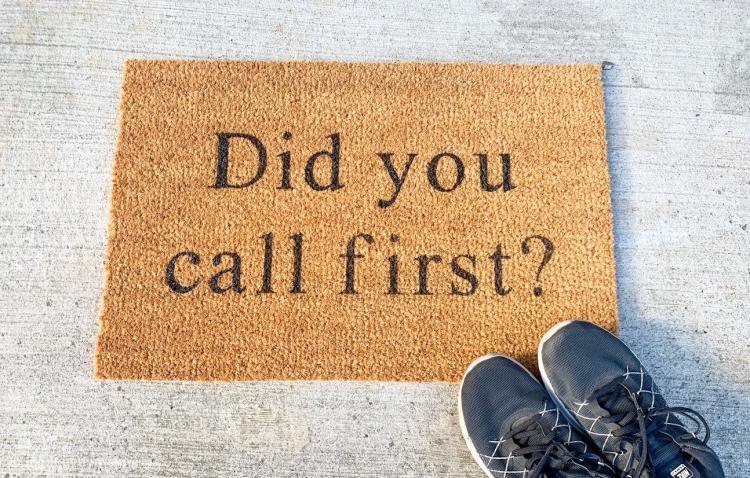 There's a lot of different versions of the "Did You Call First?" doormat available on Amazon and even Etsy, so no matter what your doormat style is, I'm sure someone's got you covered to let your newly arrived guests no that they need to call ahead before stopping by.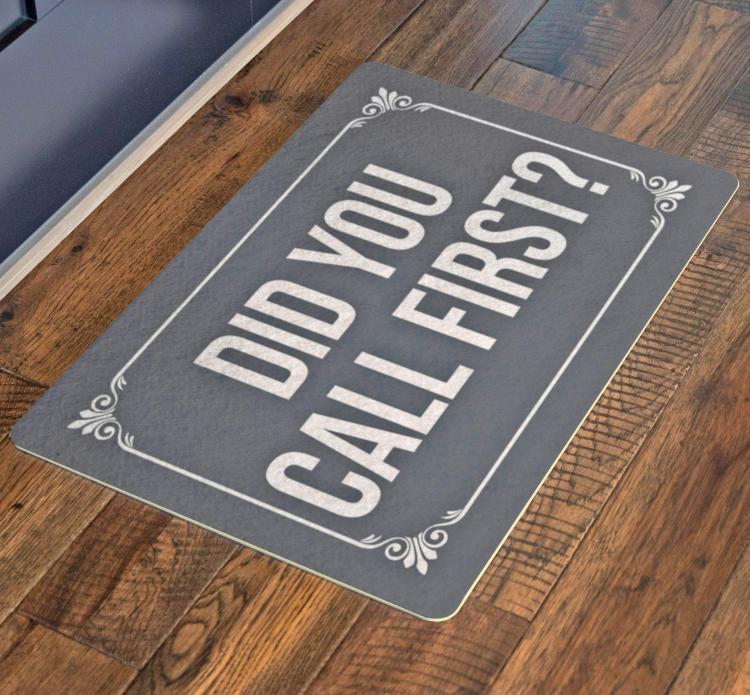 Some of the funny doormats even say "Did you text first", for those that prefer a text message over a phone call.