This Wall-Mounted Cat Feeder Saves Space In Smaller Homes and Apartments
By Ryan on 10/09/2019 10:11 AM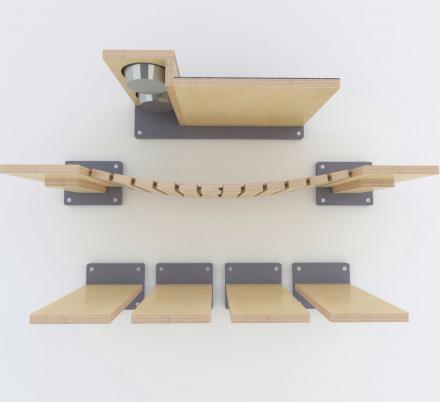 If you're like me, your pet feeding area is pretty much a disaster zone, with food crumbs, water puddles, and stains everywhere. That's why we keep it the deepest corner of the house that no one will ever see. Luckily, someone invented this hanging feeding area for your cat that lets them eat their meals and drink their water right on the wall. It'll not only give you more room on the ground without taking up space, but it'll give your cat a nice unique and fun way to get their meals.
Created and sold by Etsy store ScratchyThings, the wall-mounted cat feeder comes in a pack of wall-mounted steps and bridges for your cat to also run around on, though they do sell it individually as well if that's all you'd like. They also sell a whole slew of other wall-mounted playground pieces for your cat, depending on how far you'd like to jump down the Cat Lady rabbit hole for your household.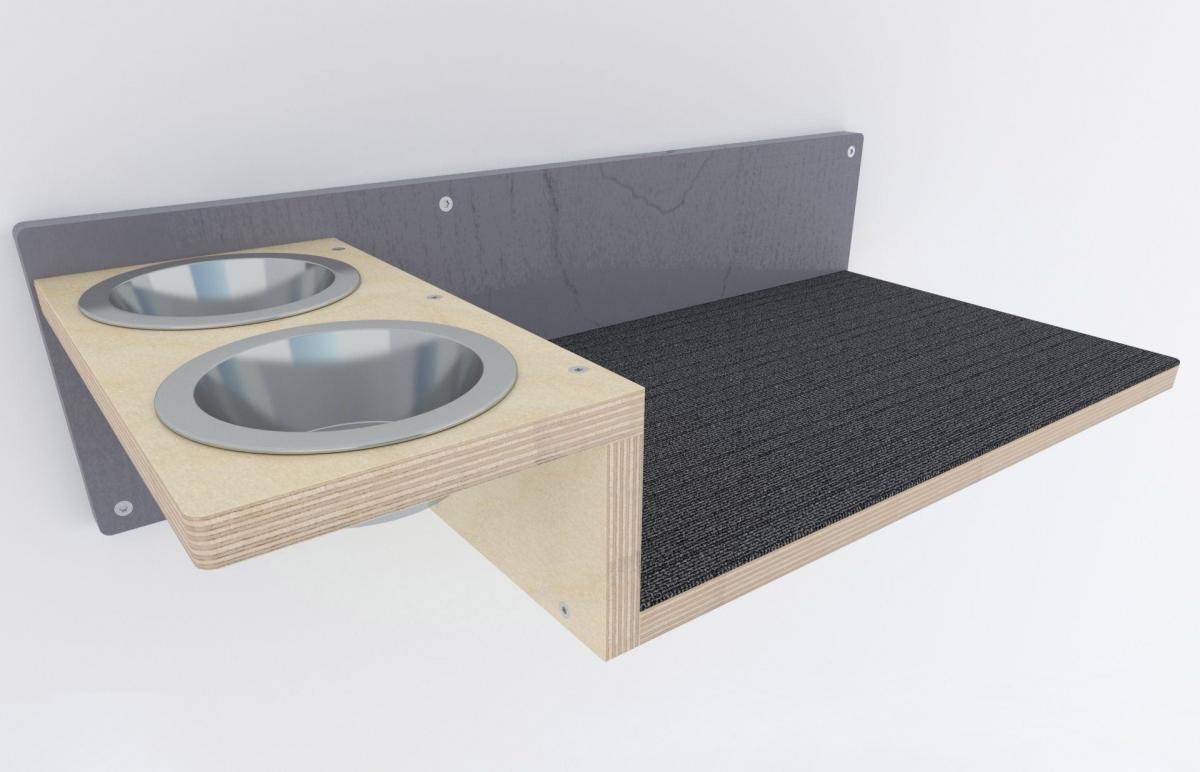 The wall-mounted cat feeder features a long step for your cat to comfortably and securely stand on while they eat or drink. You can customize the step feeder to have the bowls on the left or right side of the step, though the default is on the left. The device mounts onto your wall easily using the included brackets and screws. It has pre-drilled holes that are set up to be drilled into standard wall stud spacing of 16 inches.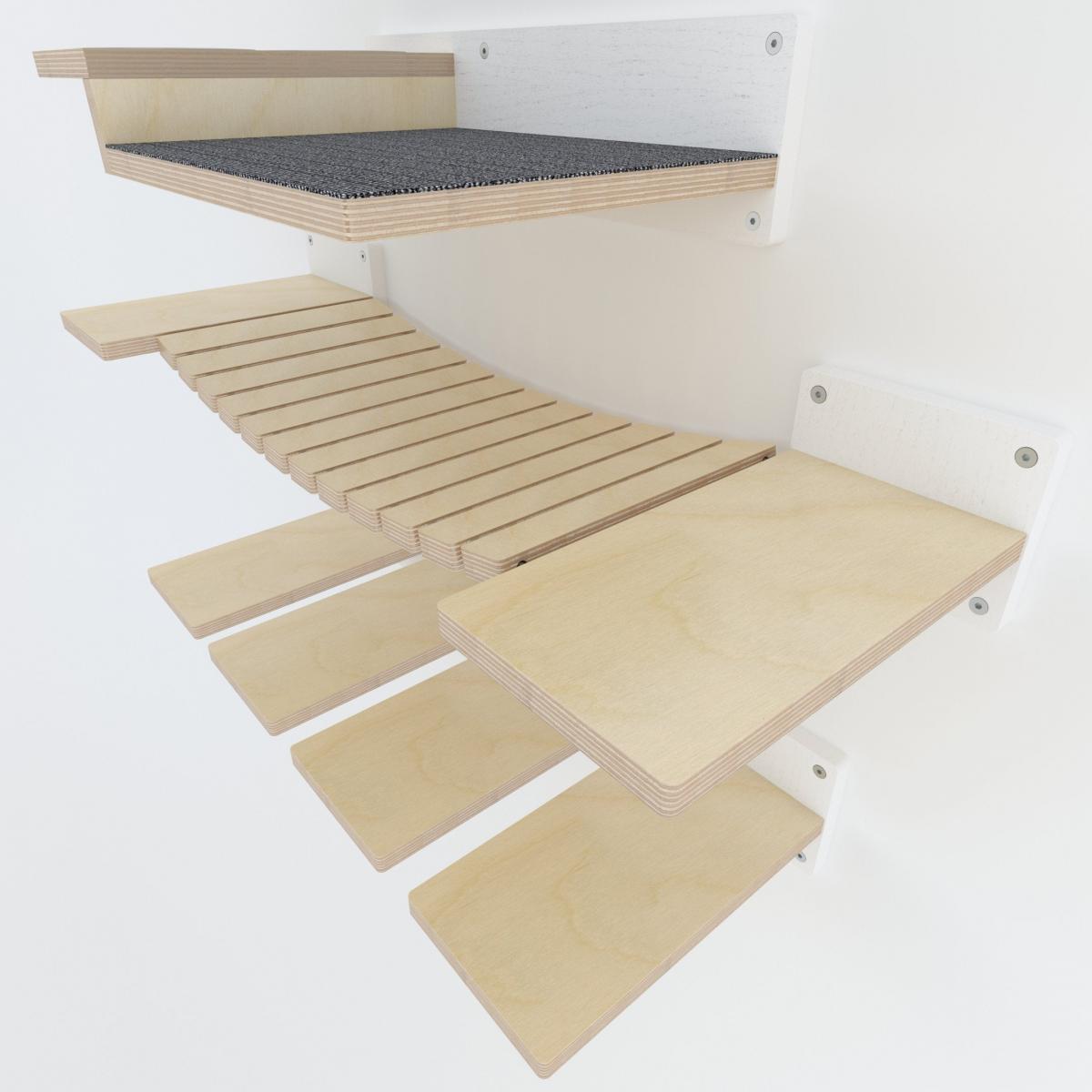 The wall-mounted cat feeder is ideal for picky eaters that like to eat in peace and quiet, plus, it's a great way to give your cat a secure place to eat away from dogs and kids. The bowls also sit on an elevated step to prevent neck and spine problems. Also, since you can elevate the cat food bowls to any height, it's perfect for elderly cat owners that have a hard time leaning all the way down to the floor every-time they need to add food or water.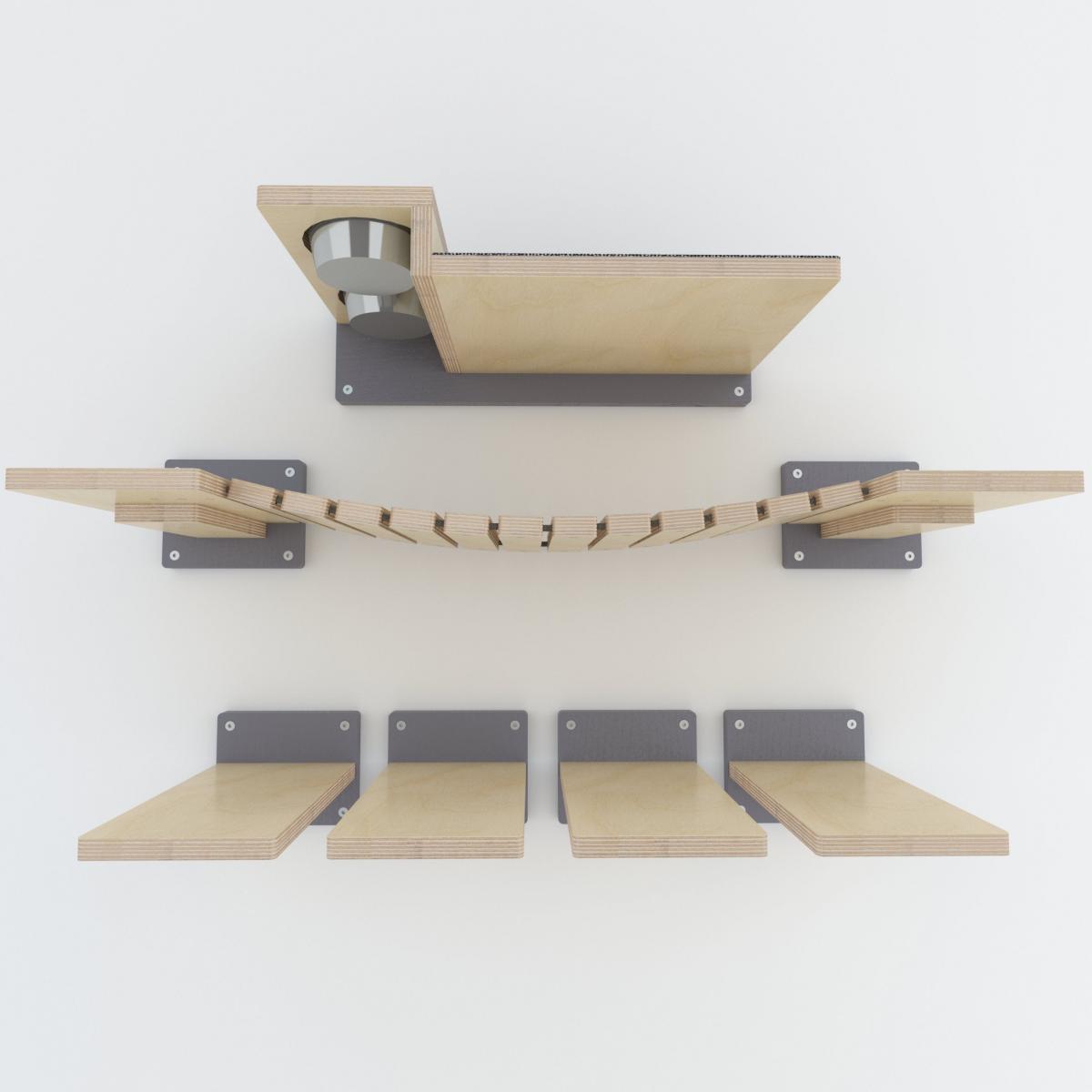 If you're looking to give your kitty the ultimate playground, and don't mind giving off those cat lady vibes anytime someone comes by your house, look no further than the incredible wall-mounted pieces made by ScratchyThings.