This Death Star Maze Game Is The Perfect Toy For Star Wars Lovers
By Ryan on 01/31/2022 8:44 PM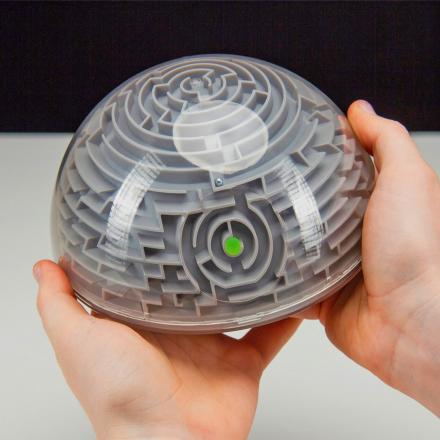 I have to say, it's a great time to be a Star Wars fan. Back before there were multiple TV shows – and before Adam Driver's grumpy face was plastered on thousands of billboards – we didn't get to enjoy Star Wars goodies like the TIE fighter BBQ grill or the Han Solo in carbonite fridge. We didn't even have lightsaber chopsticks! I think the closest thing that I got when I was a kid was a creepy ewok toy in my happy meal.
Indeed, those were dark times. But luckily we live in the modern age, where I can sit at my Darth Vader desk and write about cool Star Wars stuff like the Death Star Maze Game!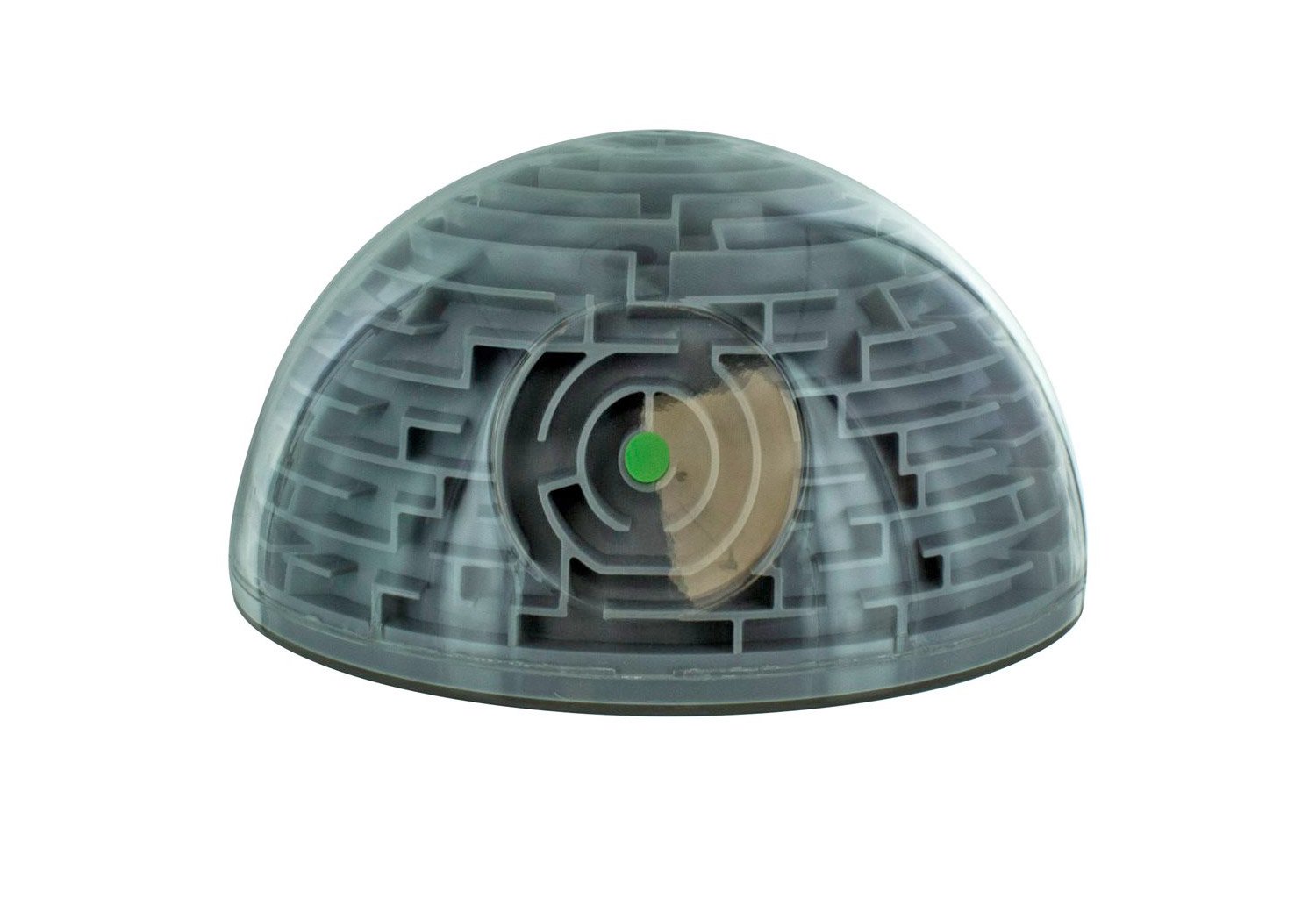 Just like other handheld maze games that you probably played with when you were a kid, the objective of the Death Star Maze Game is to guide the little metal ball through the maze by turning and rotating the puzzle.
Navigating the Death Star was difficult for Luke, Leia, and Han, so it will no doubt be difficult for you too!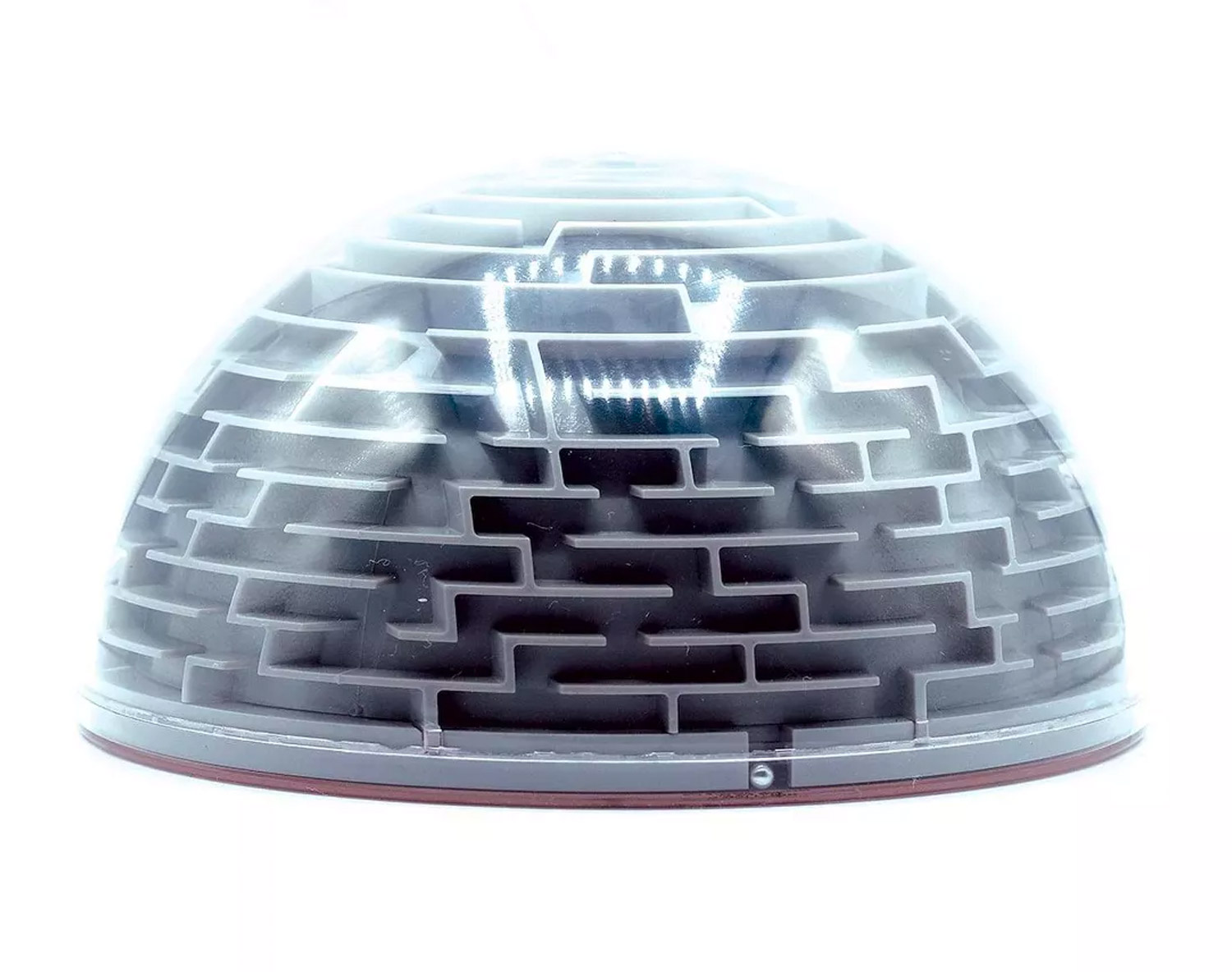 The three dimensional puzzle game makes a great gift for any Star Wars fans in your life. The maze measures about 6.3 inches wide and 3.10 inches tall, and it's suitable for any kids over the age of 6.
This Death Star Maze game is addictive and challenging, so challenging in fact that you'll probably be yelling "it's a trap!" every time the metal ball goes in the wrong direction.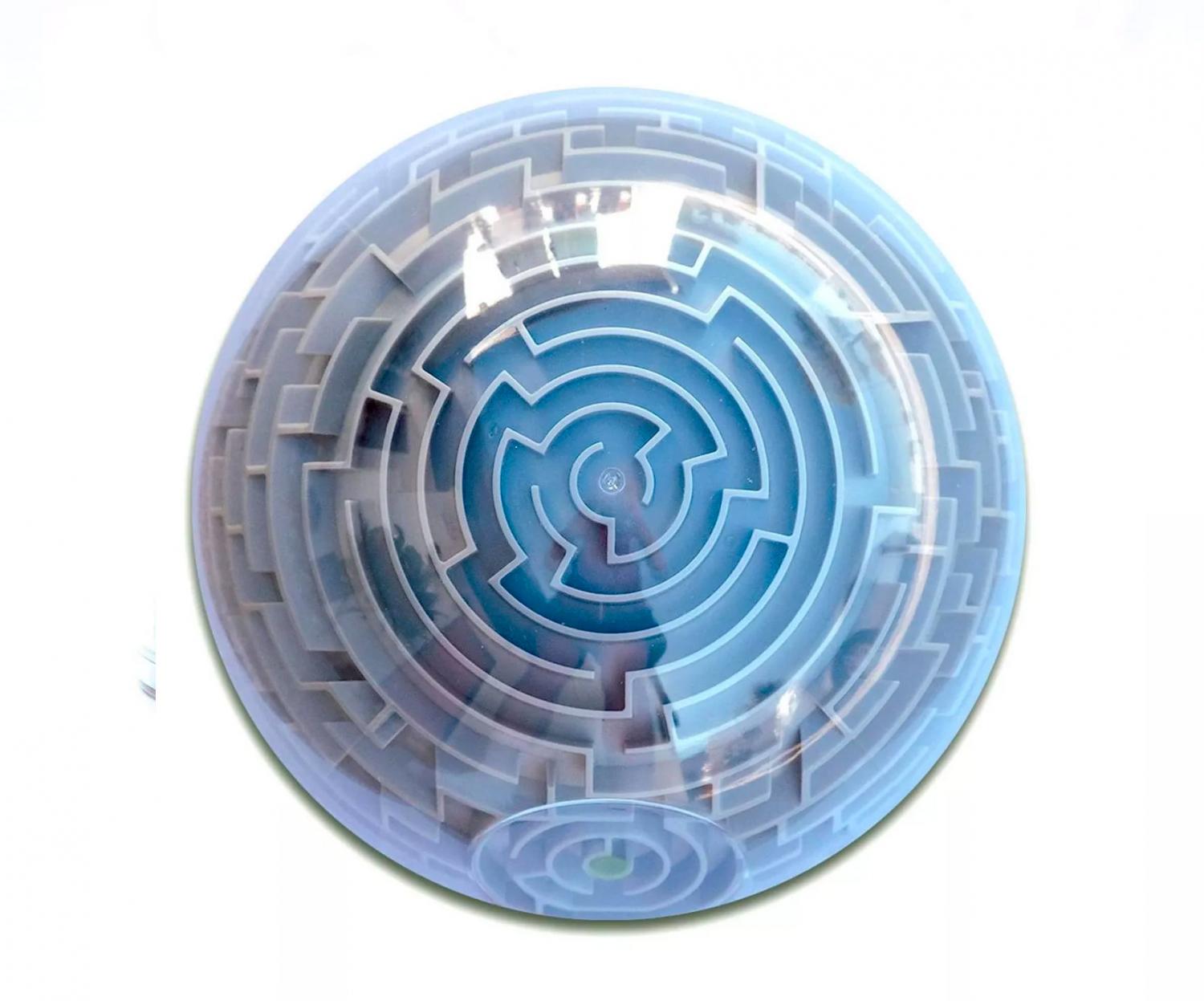 Unlike traditional metal ball maze games which are flat and two dimensional, the Death Star maze puzzle is shaped like a dome, a unique design that presents another satisfying challenge. This simple and battery-free toy is perfect for playing during your next viewing of the legendary film franchise, or simply when you're bored at the office.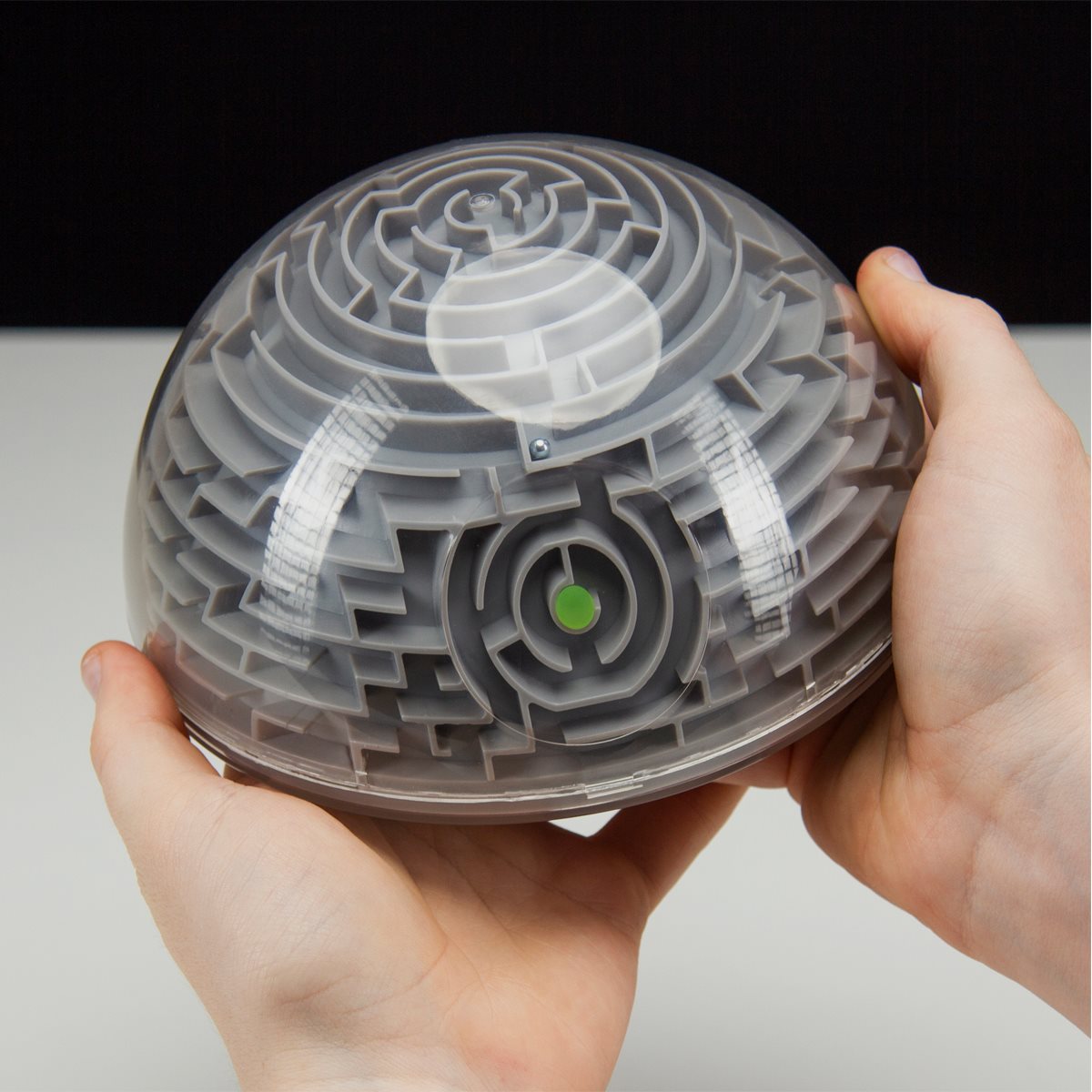 The Death Star maze game is available on Walmart for $21.99!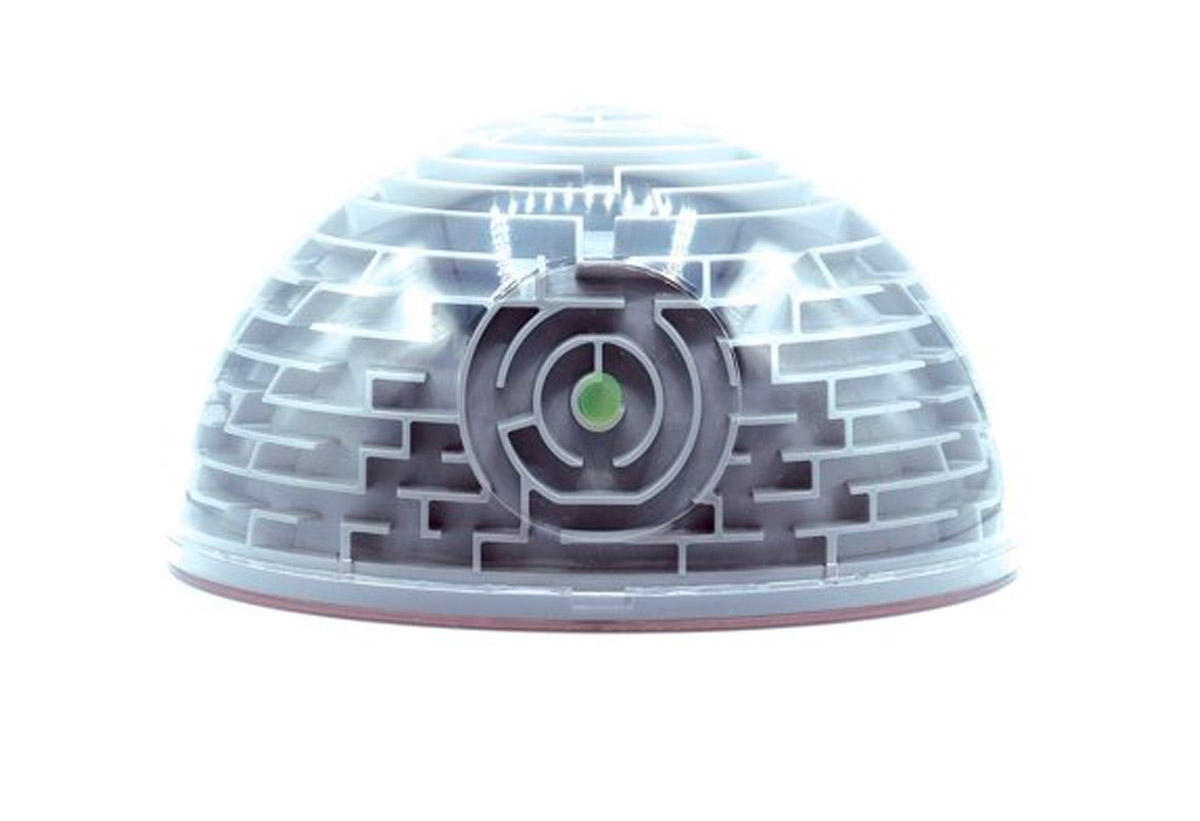 Check out the Death Star Maze game in action via the video below.
Subscribe To Our YouTube Channel