This Cute Whale Mug Holds Your Cookie For You
By Ryan on 03/16/2016 6:08 AM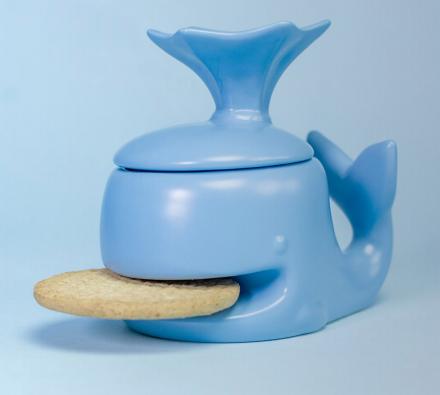 Mugs are certainly becoming much more versatile than simply holding your coffee lateley. Each day it seems a new coffee mug is designed to do something extra, whether it's simply a mug that holds your cookies or donuts for you, a mug that will heat up your pastry or donut for you using the heat from your coffee, or one that simply protects your mustache from getting wet, coffee mug innovation seems to be at an all-time high. Somewhat similar to the others, this cute whale mug holds a cookie in a small slot on the side of the mug that's made to look like the whale's mouth, plus the tail of the whale acts as a handle to hold on to. There's even a cap to the coffee mug that keeps your coffee or tea hot and safe while you transport it back to your desk which looks like a water spout coming from the whale's blowhole.
The cookie holding whale mug works great for thinner cookies and biscuits, is not safe for dishwashers or microwaves, is blue in color, and measures 5.1 inches wide x 5 inches tall x 3.4 inches deep.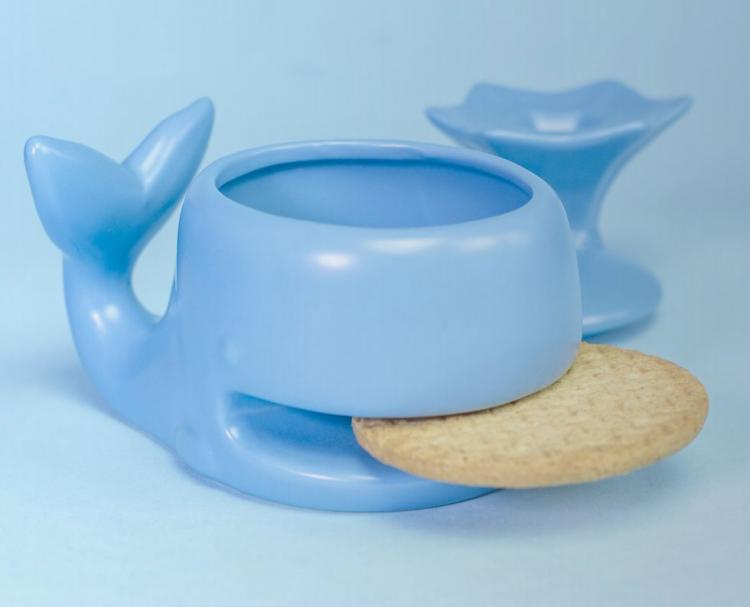 As an added bonus when the cap is not on the whale, you can use it to hold your cookie or biscuit while you drink your coffee or tea.