This Coffee Mug Uses The Heat From Your Coffee To Warm Your Donut
By Ryan on 12/16/2015 6:16 AM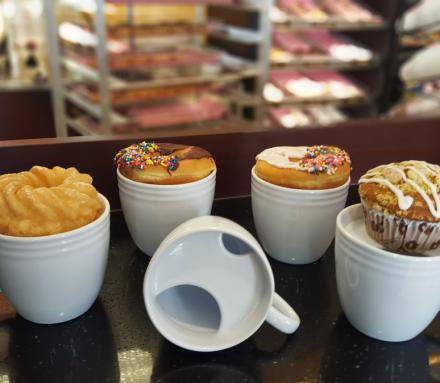 When you go to get your coffee and pastry in the morning, you bring it back to your desk and your coffee is too hot and your donut is too cold, talk about middle class problems. This coffee mug is designed with a special little nesting area on the top of the mug to rest your donut so that the heat from your coffee warms up your donut or pastry. Not only is the mug designed to hold and warm a pastry, but it also keeps your coffee insulated to keep it hot for longer. The coffee mug has two holes on the top of it, a larger hole to pour your coffee into, stir it, drink it, and clean, and a smaller hole on the opposite side so you can still drink from it using your left hand.
Aptly named the "Best. Morning. Ever. Mug.", the donut warming coffee mug has just finished a successful funding phase on Kickstarter, and are now taking pre-orders on their website. They expect to start shipping the mugs in February of 2016.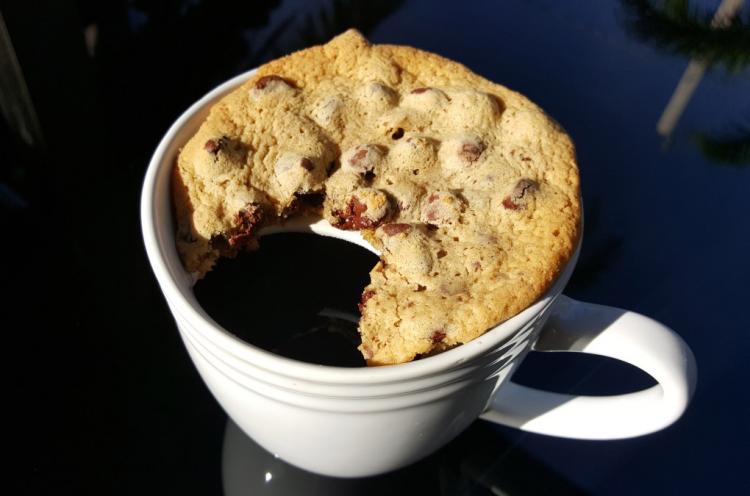 The pastry warming coffee mug is made from ceramic, is white in color, can hold up to 16 oz of coffee or tea, works great for holding and warming donuts, cookies, muffins, scones, or really anything that's able to fit on the mug, and measures 4 inches tall x 4.25 inches in diameter. Best of all you'll get delicious little donut/cookie crumbs that fall into your coffee for extra flavoring!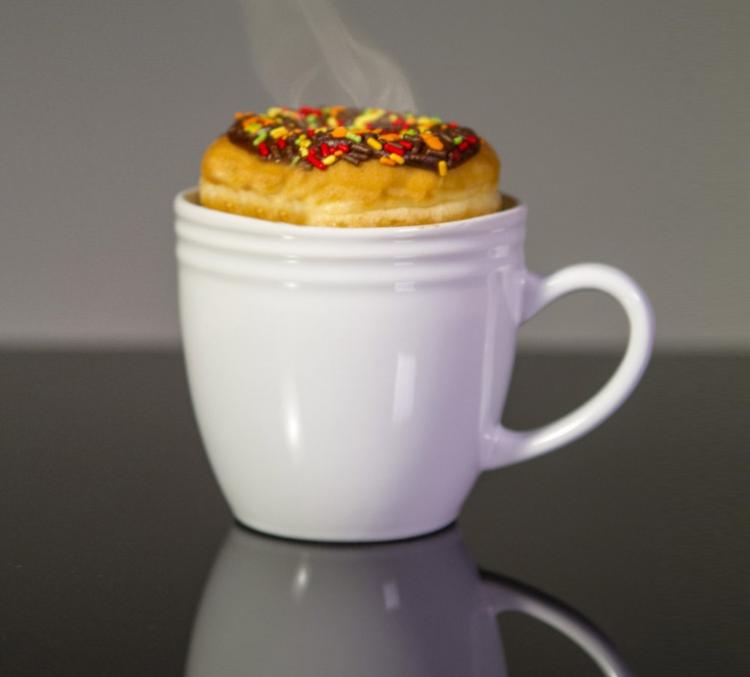 Not only can the mug be used to warm your pastries, but it also just useful as a donut transport device from the lunch room to your desk when you don't have enough arms to carry a coffee, a pastry, and whatever else you're carrying, kind of like the cookie face mug.