Face Bank: A Creepy Chewing Coin Bank That Eats Your Coins
By Ryan on 11/16/2017 12:09 PM (Updated: 11/09/2021 12:09 PM)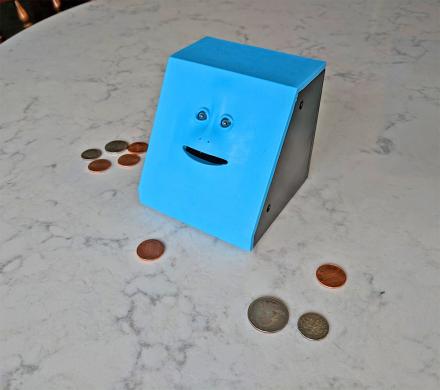 You've seen the soccer kicking coin bank that we posted a few days ago, so you're now in full understanding of how important a good and creative coin bank is in you and your child's life. But does this creepy face coin bank that chews up your coins take it too far? I'll let you decide.

View all color options here
Shaped just like a face embedded into a blue wall, this creepy face coin bank will surely give you the heebeegeebees every-time you insert a coin. Also, as someone who has used one of these creepy coin banks, I assure you whatever angle you're at, it'll always be looking into your soul.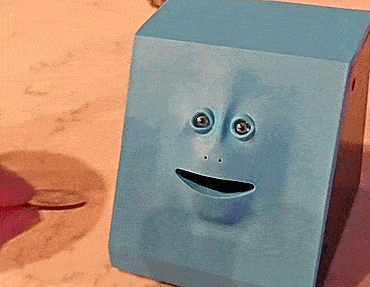 To use the Face Bank simply approach the mouth with a coin in your hand and it'll automatically start chewing due to a sensor located on the front of the face. Then just place your coin on the edge of the mouth, and it'll slowly devour your coin.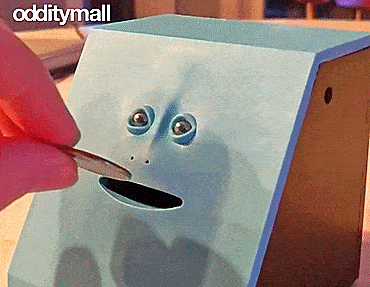 Once devoured via the creepy coin chewing face, your coin will end up in a vault on the bottom of the bank. To fetch your coins, just open the door on the bottom of the device and empty it out.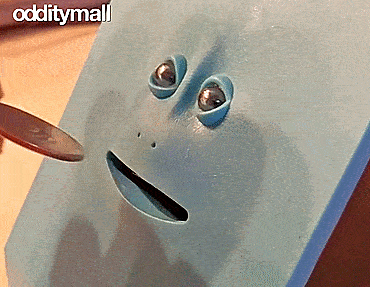 The creepy blue face is powered by 2 AA batteries that are not included, has an on/off switch on the back of the bank, and comes in a few different colors to choose from.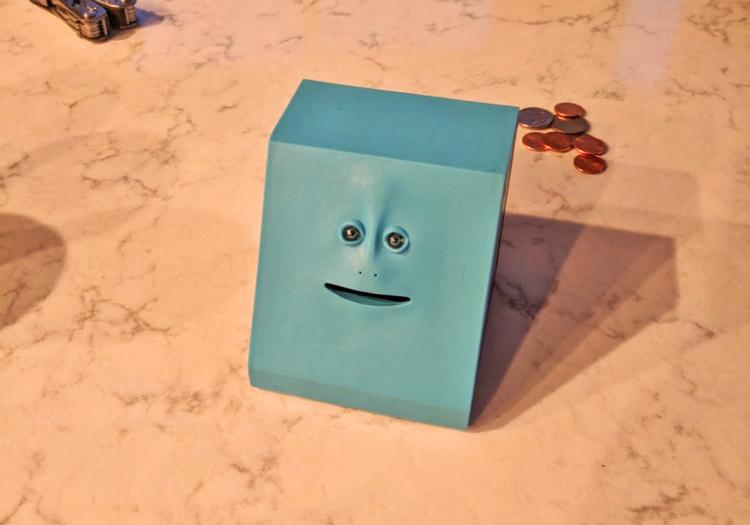 Check out the creepy face shaped coin bank that eats your change in action via the video below.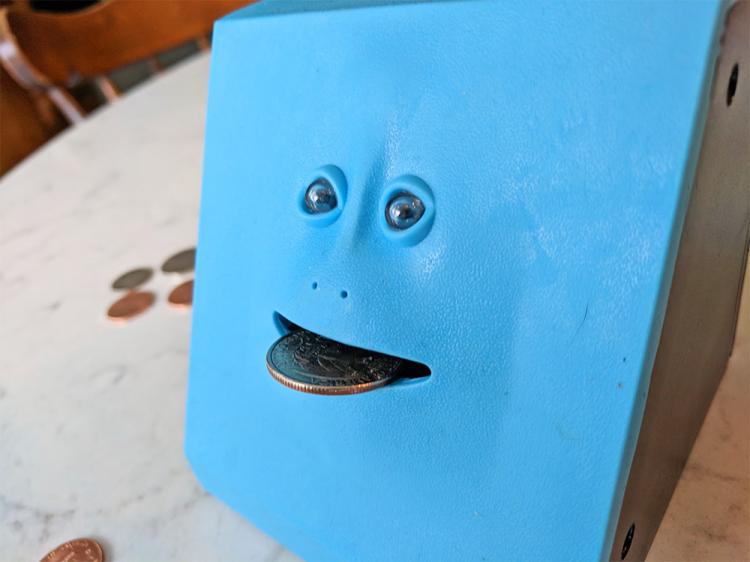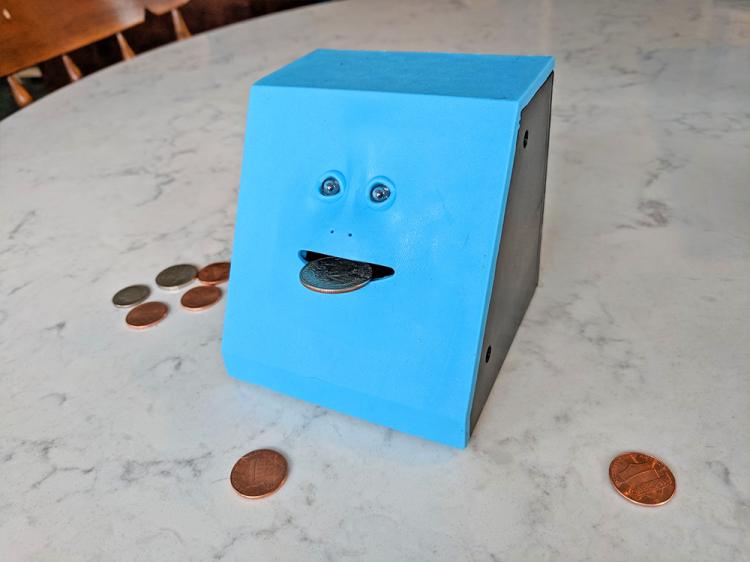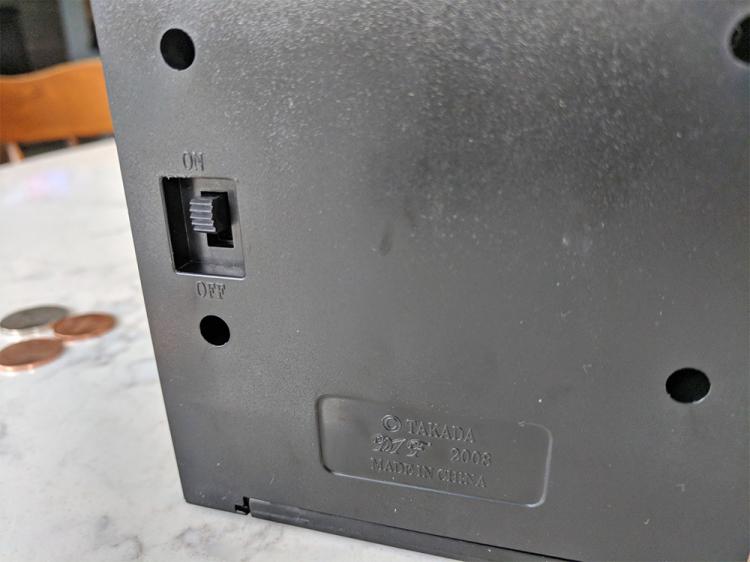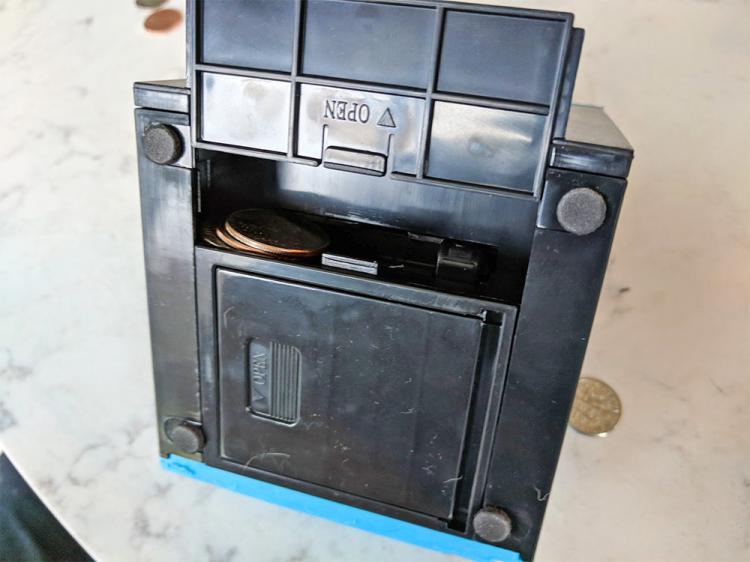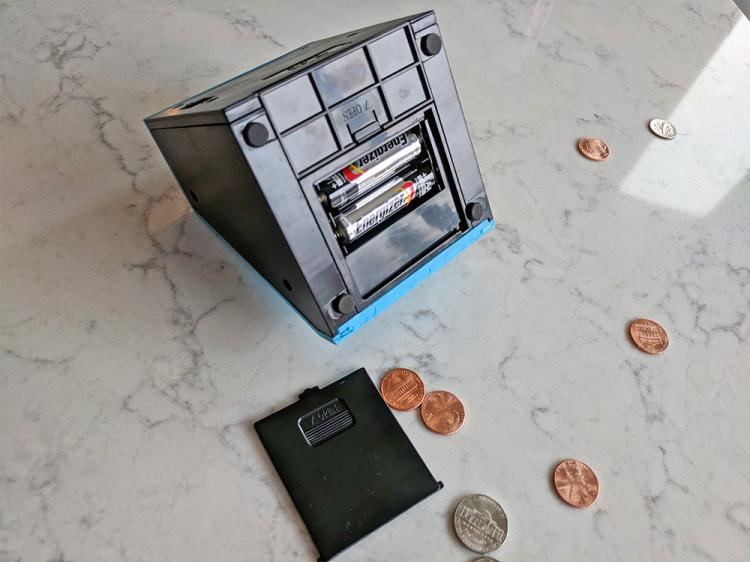 Subscribe To Our YouTube Channel