Soccer Kicking Coin Bank (Football)
By Ryan on 11/12/2017 7:20 PM (Updated: 05/31/2018 11:58 AM)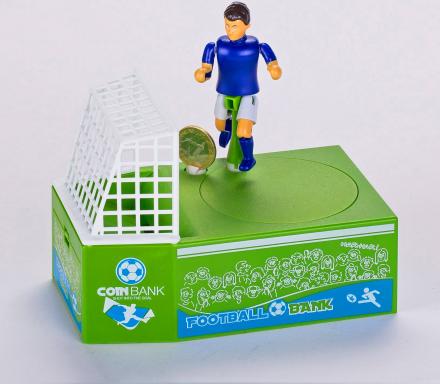 When it comes to coin banks, simply placing your coin through the slot on the back of a pigs back is no longer an option. Getting your coin into the bank, has to be creative, it has to be fun, and it must be enjoyable and quite satisfying to do again and again. I'd say this amazing soccer (football) kicking coin back checks all those boxes, and more!
The concept it simple, just place your coin in the little holder on the top of the device, and push down. Once activated by pushing your coin down, the player will run up to your coin and kick it into the goal. After achieving such an amazing goal, the player will return to his starting point while cheering with his hands in the air.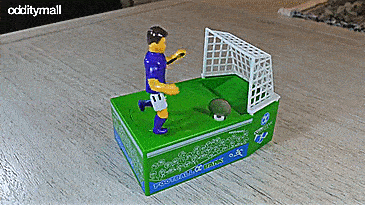 The soccer kicking coin bank, is electronic, and is powered by 2 AA batteries (not included) that get placed on the bottom of the coin bank. When you want to retrieve your coins, there's no need to smash it open, just open the flap on the side of the device and get your coinage. A switch on the bottom of the soccer coin bank will allow you to turn it on and off. The unique soccer coin kicking coin bank makes for a perfect gift idea for any soccer (football) fan you may know, and will surely be an instant conversation piece for whoever sees it!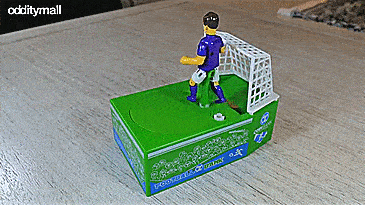 (That arm celebration though!)
Check out the coin kicking soccer coin bank in action via the video below.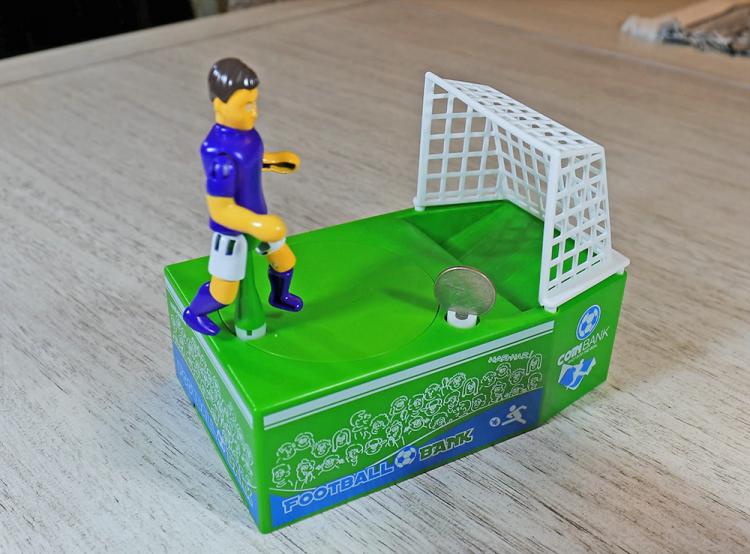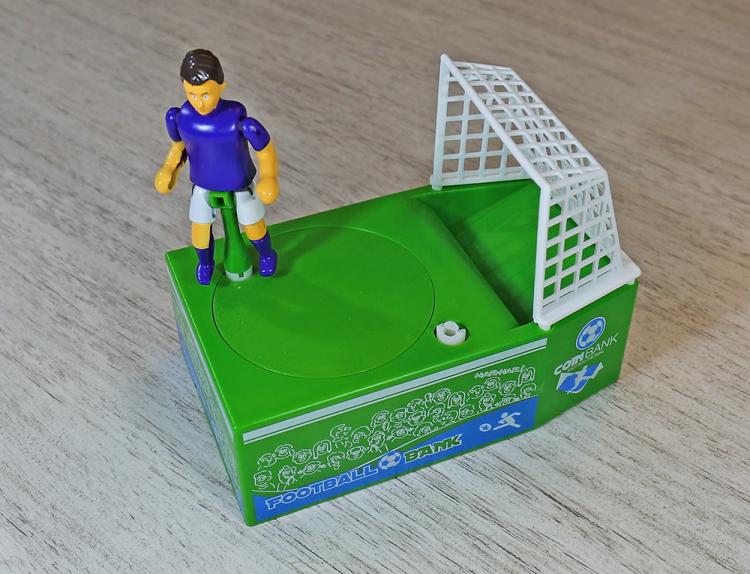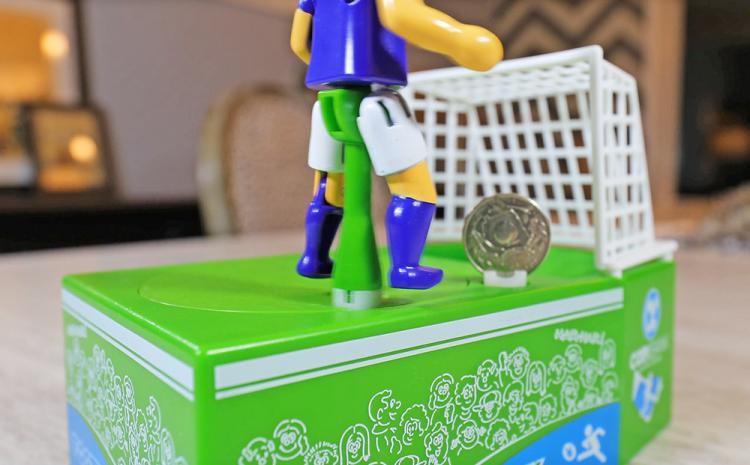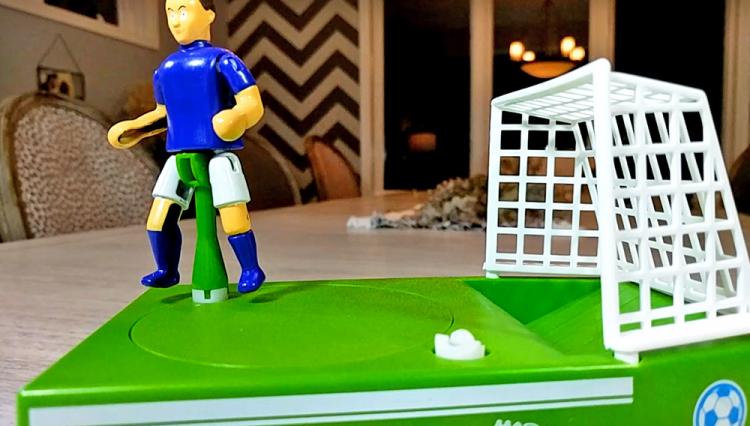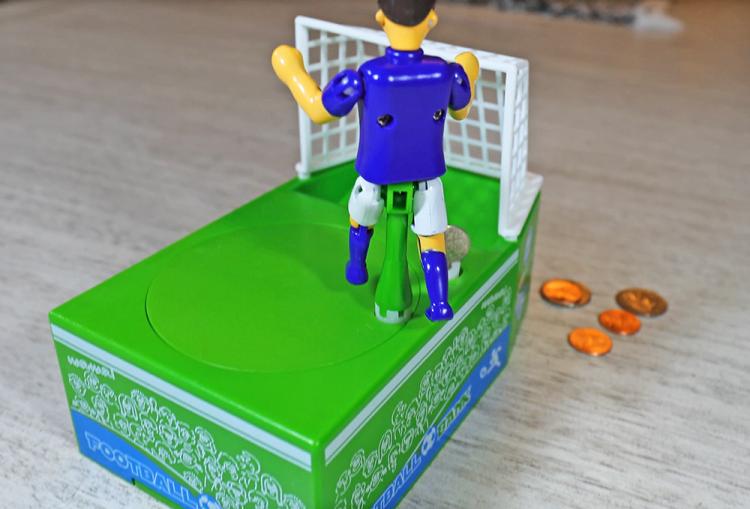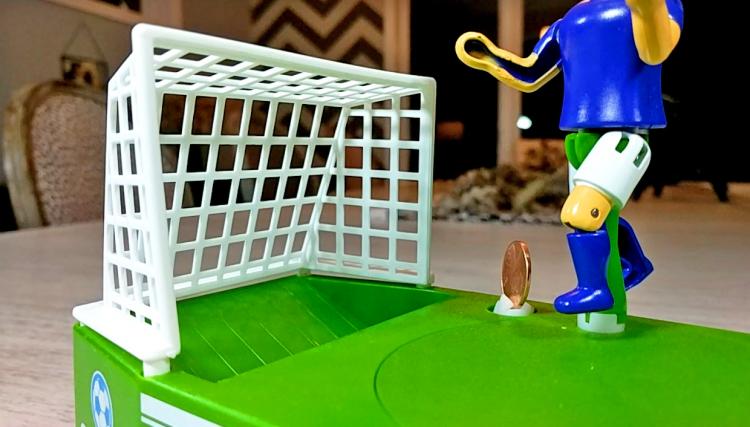 Subscribe To Our YouTube Channel