This Cooking Pot Can Collapse Down To Be Just Over An Inch Thick
By Ryan on 05/27/2015 3:12 AM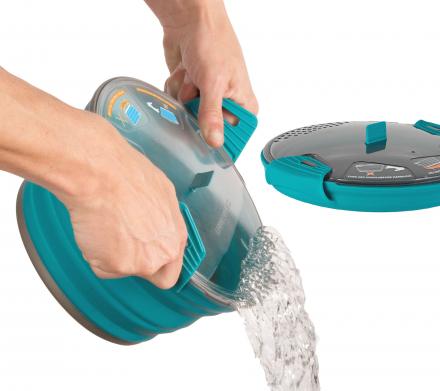 The 'Sea To Summit X-Pot' is a cooking pot that is made from a material that is collapsible so it can fold down to just over an inch thick which makes it super easy to carry around. Perfect for camping or hiking when you're in the great outdoors yet still want to cook something up like you're at home, the collapsible cooking pot is super lightweight and even comes with a transparent lid that allows you to see what's cooking inside as well as act as a strainer with the built in holes that the lid has. No longer will you be stranded in the woods with your lousy family eating cold sandwiches day in and day out on your camping trip, just take the boy out with the rifle, and you'll be having a moose stew going in no time.
The X-Pot collapsible cooking pot is made from heat resistant food-grade silicone walls along with a hard anodized aluminum base, features two ribbed handles that fold over to lock on to the lid when in transport, has an inner volume of 94.5 oz that can easily cook a meal for two, measures 8.4 inches in diameter, and comes in a plethora of different colors to choose from.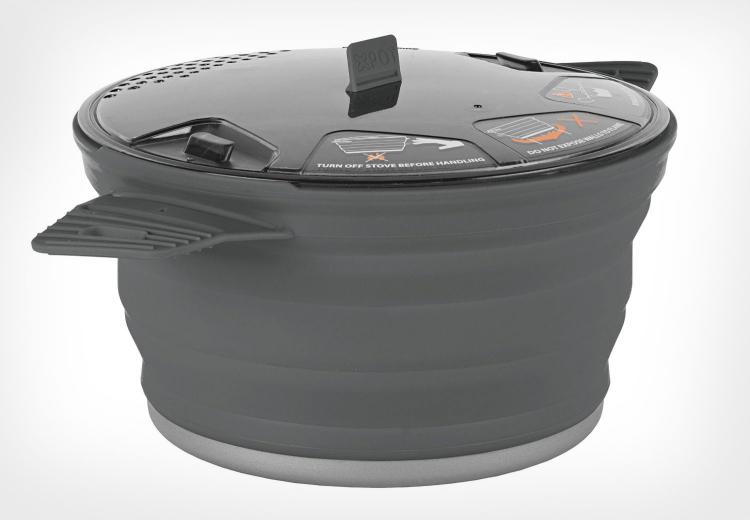 Designed by Sea To Summit, an outdoor product design company based out of Boulder Colorado, the X-Pot is just one of many devices in an array of outdoor collapsible kitchen accessories, with others including a collapsible kettle, smaller and larger versions of the collapsible X-Pot cooking pot, as well collapsible shot glasses, cups, bowls, mugs, and plates here.
Check out the Sea To Summit X-Pot in action via the video below.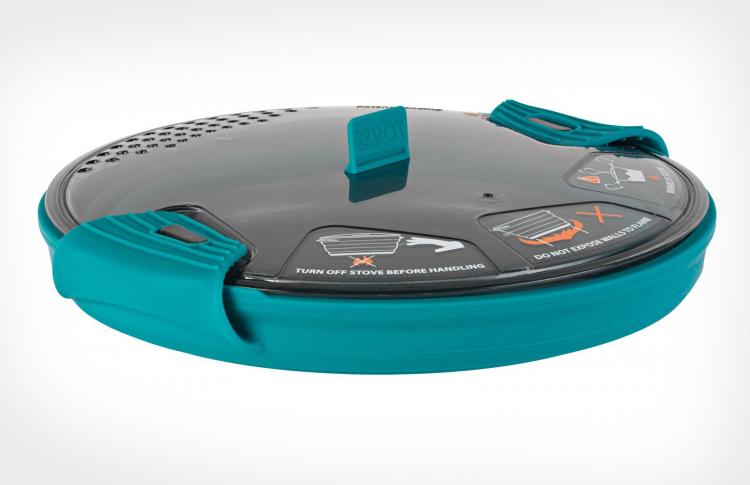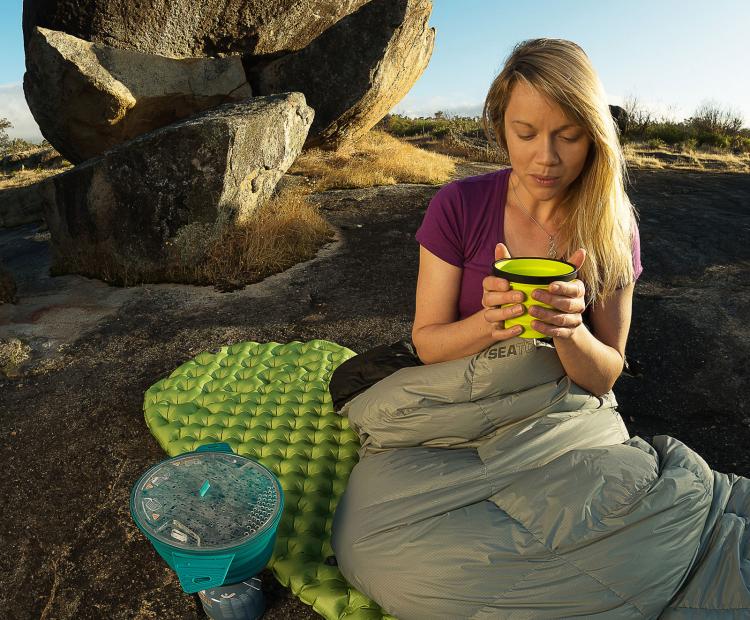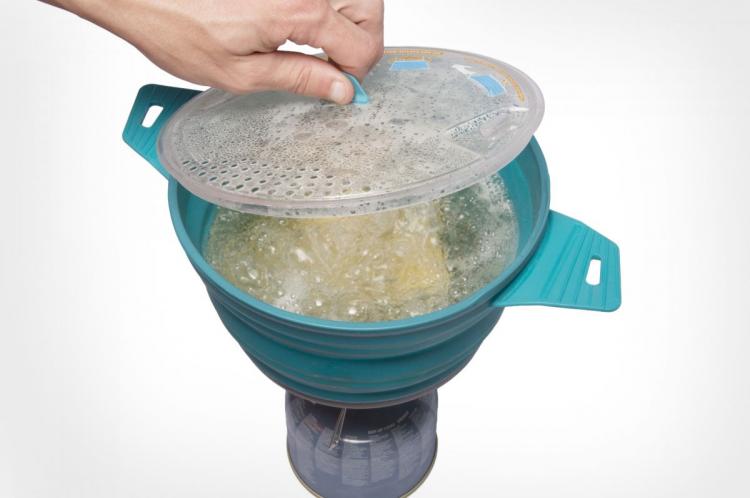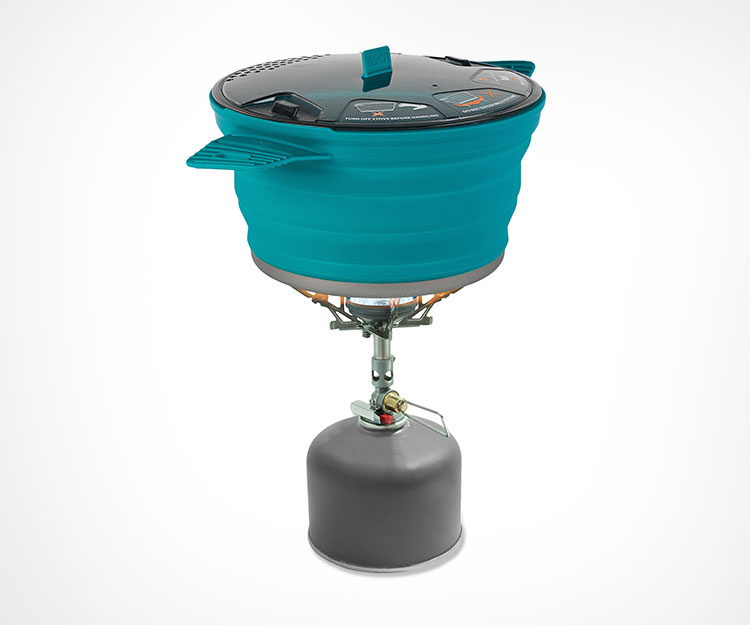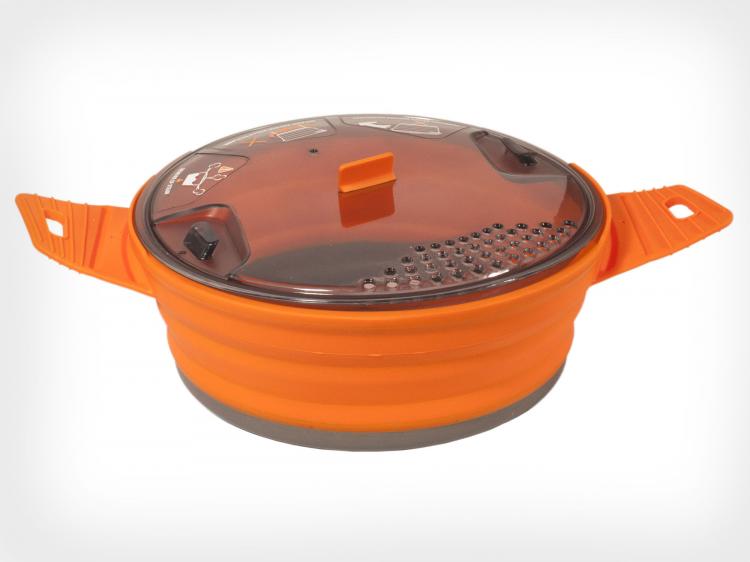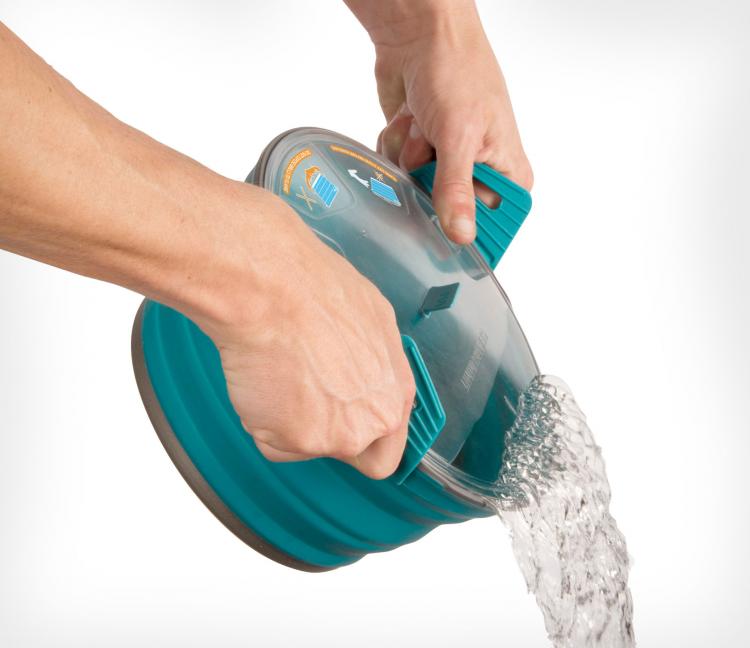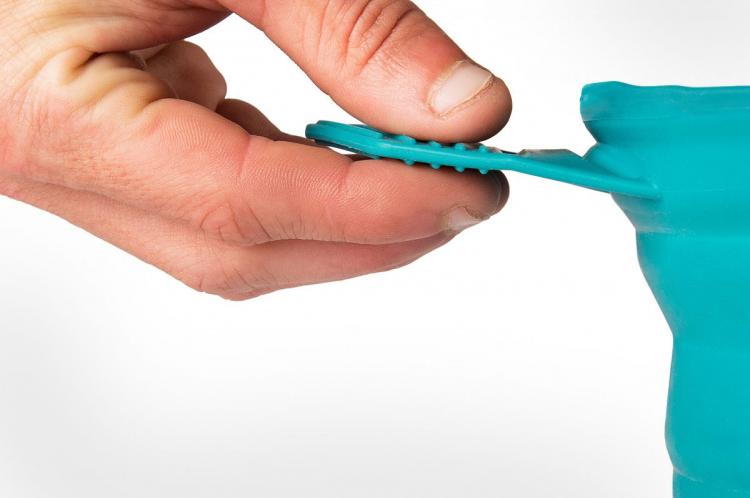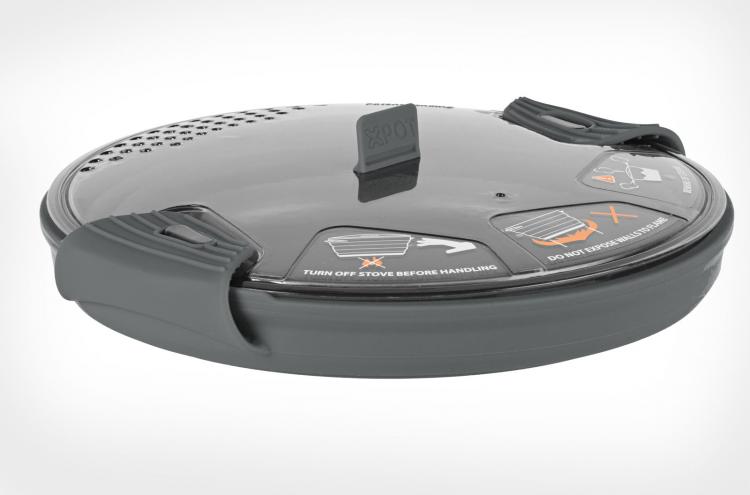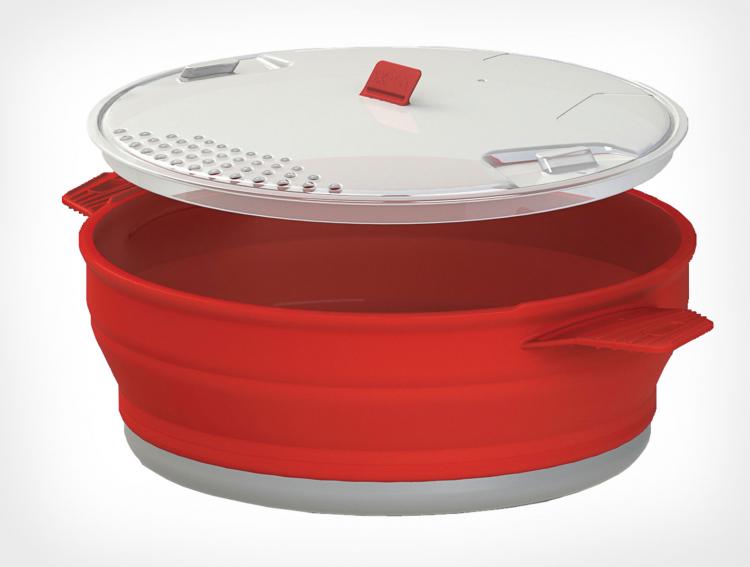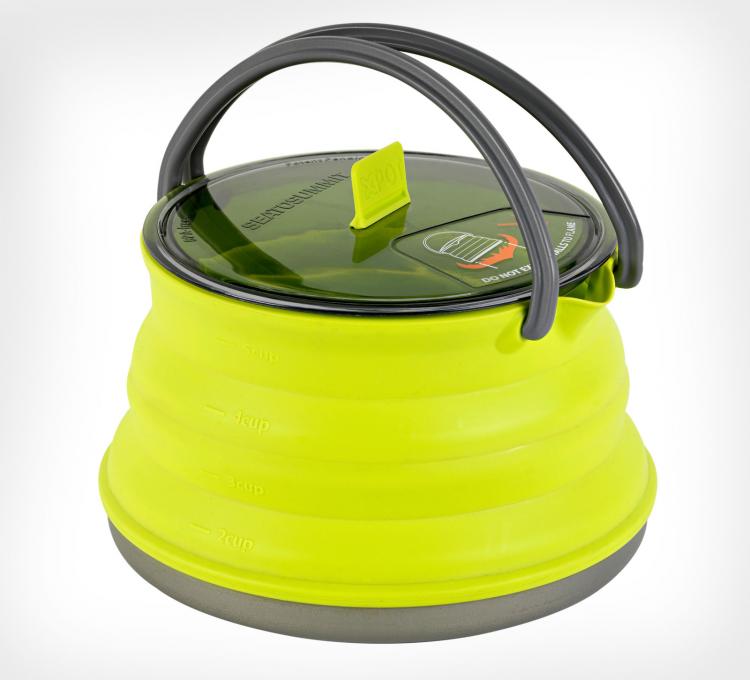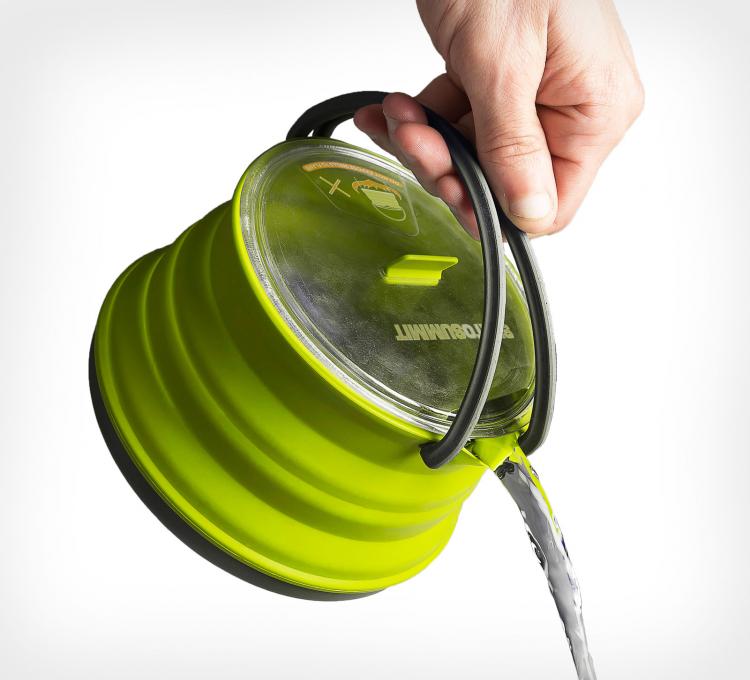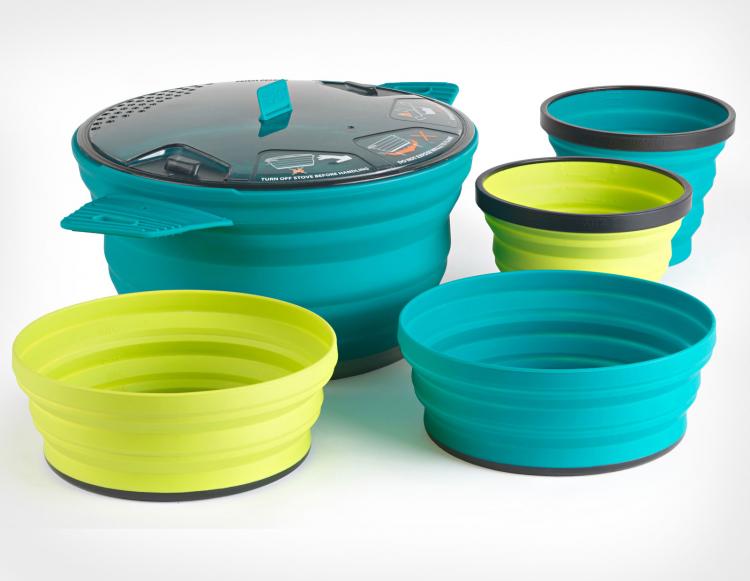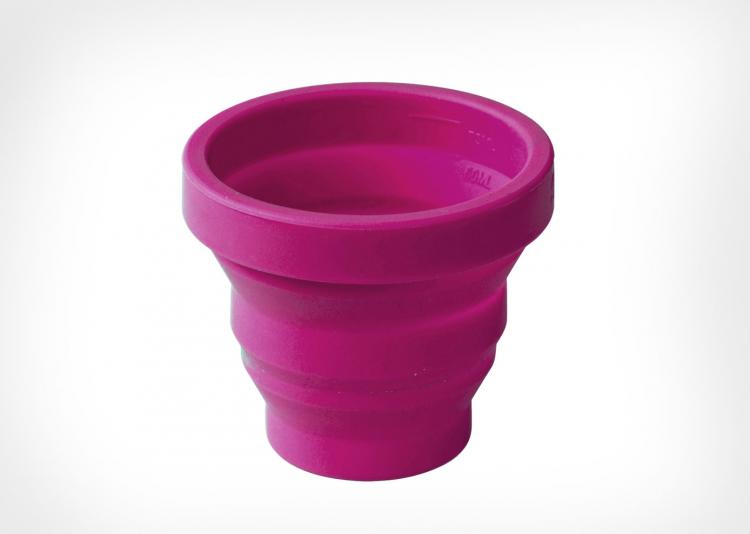 Subscribe To Our YouTube Channel