There's Now a Coffin Pool Float Helps You Lounge Yourself To Death
By Ryan on 06/17/2020 1:17 PM (Updated: 05/27/2021 10:17 AM)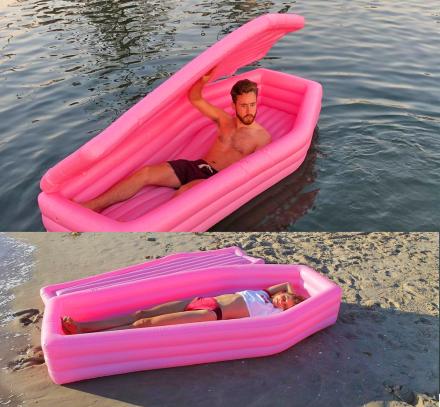 It's a hot, sunny day and all you want to do is lounge on the water and not be disturbed. This killer Pink Coffin Float is the perfect escape to bury yourself in! For you sun-worshipers, you can leave the lid off to enjoy your surroundings and soak up some rays. When you've had enough (or if you're trying to maintain your vampire pale skin year round) you can close the lid and rest in peace, drifting blindly in comfort.
This inflatable coffin is extremely roomy. And if you're looking for another reason to love/hate millennials, it comes in what some are calling millennial-pink. The ribbed design makes it look like you are laying (forever…) in a top-of-the-line beadboard coffin. Let's hope your life insurance package will get you such a classy-looking coffin when the time comes…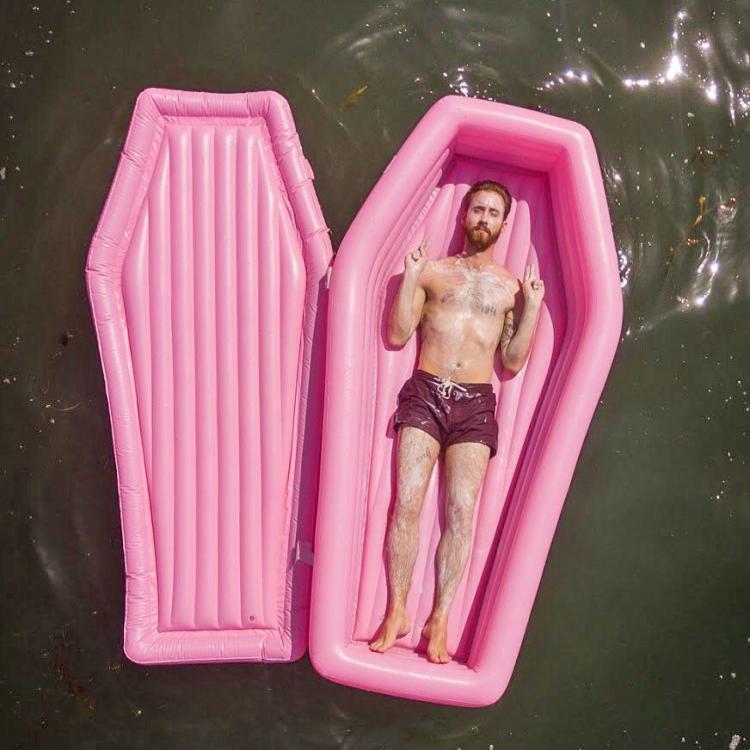 When it comes to ease of use, you'll have a much easier time getting into this coffin than the one used for your final resting place...simply swing a leg over and jump on in! And you get to decide if you want to enjoy and open- or closed-casket viewing!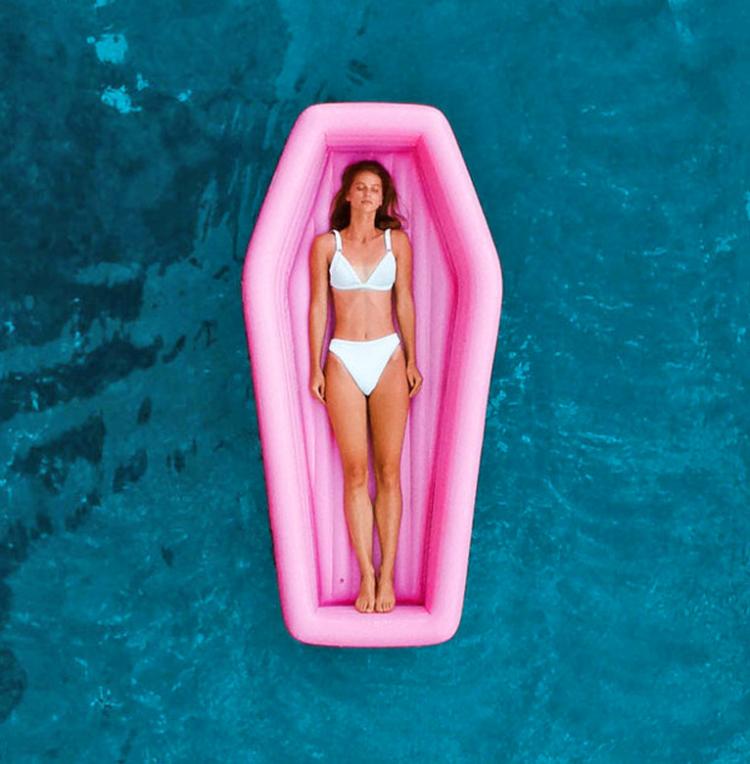 Where Can You Use the Pink Coffin Float?
You can really use this coffin anywhere...in the pool, at the lake, just hanging out in your front yard...anywhere you would like to lounge in a pillow-soft, inflatable sarcophagus and let the world melt away.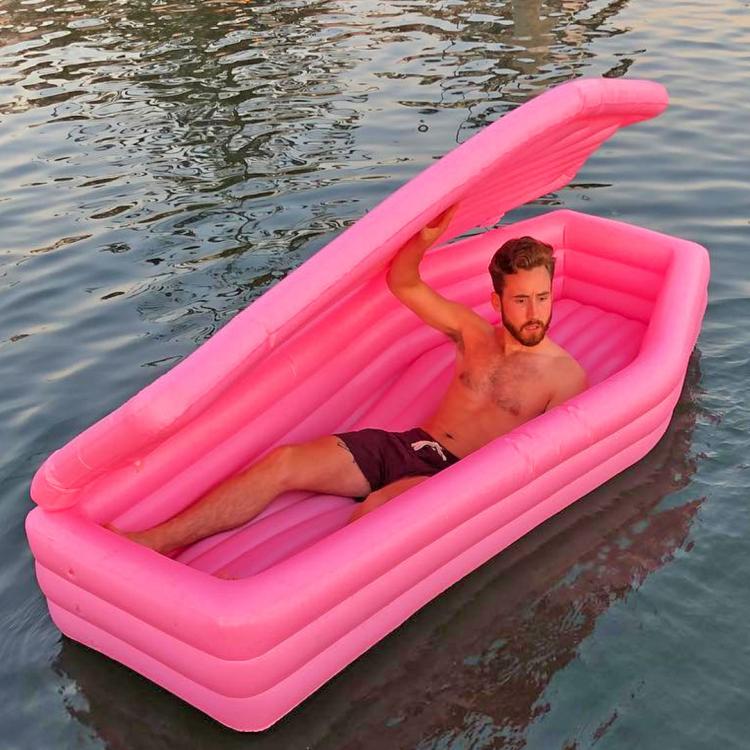 With this Pink Coffin Float, you can now tackle two phobias at once - being buried alive and drowning! Get it quick, before you're saying Rest In Peace Summer!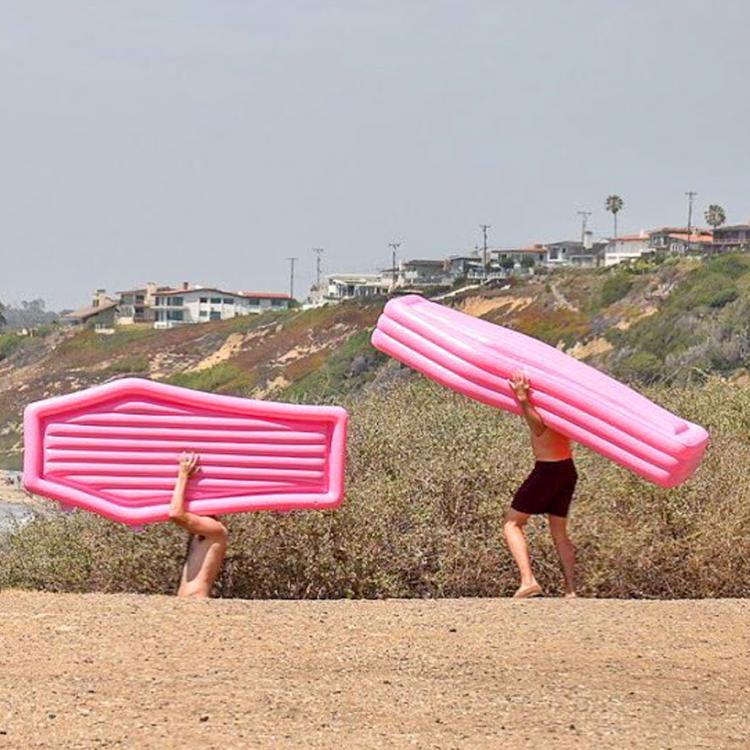 Check out the casket pool float in action via the video below.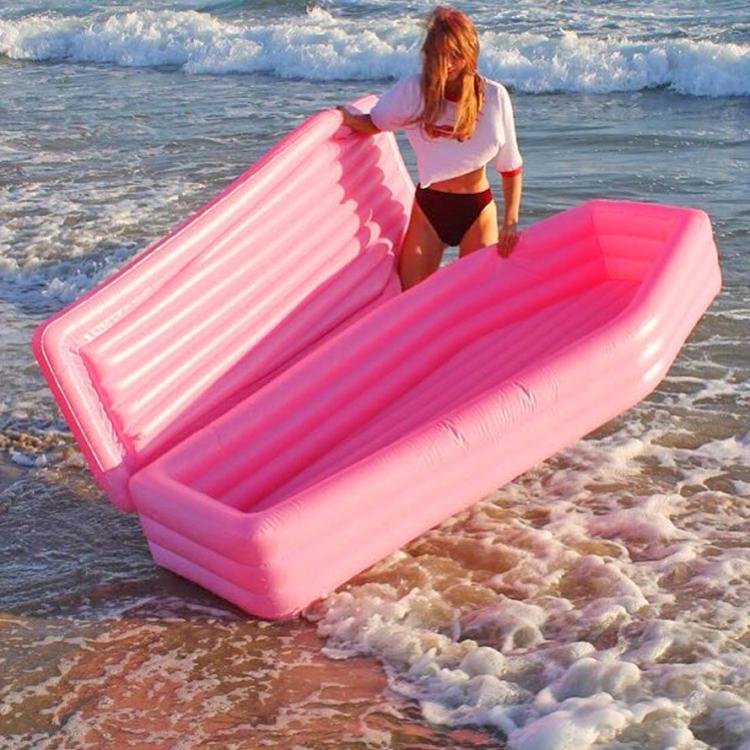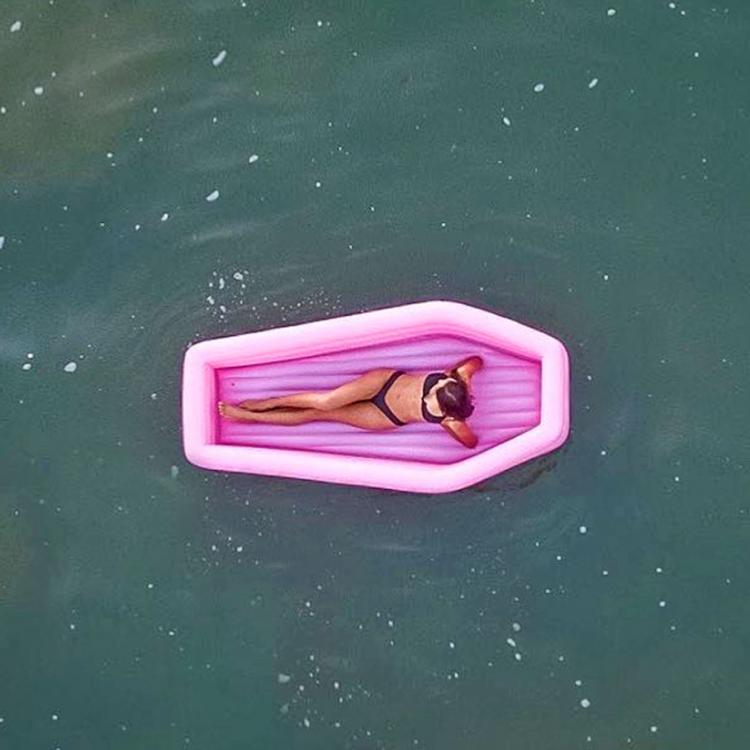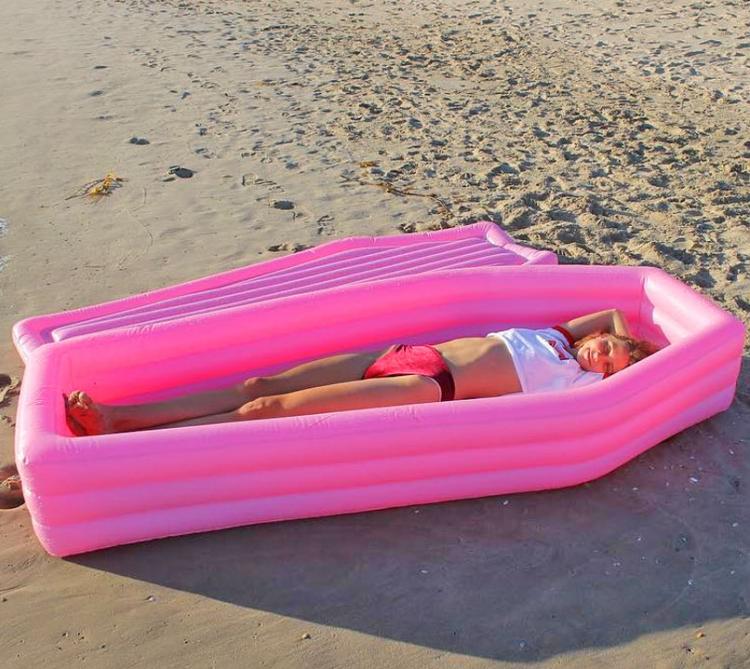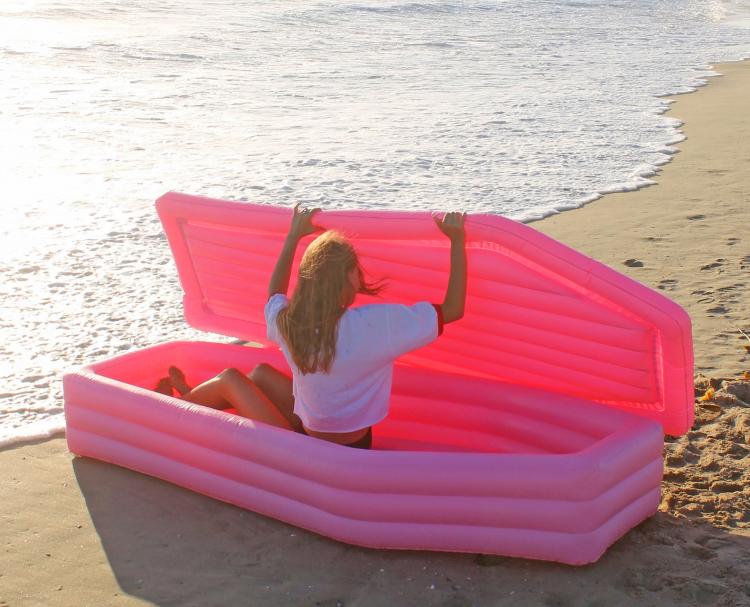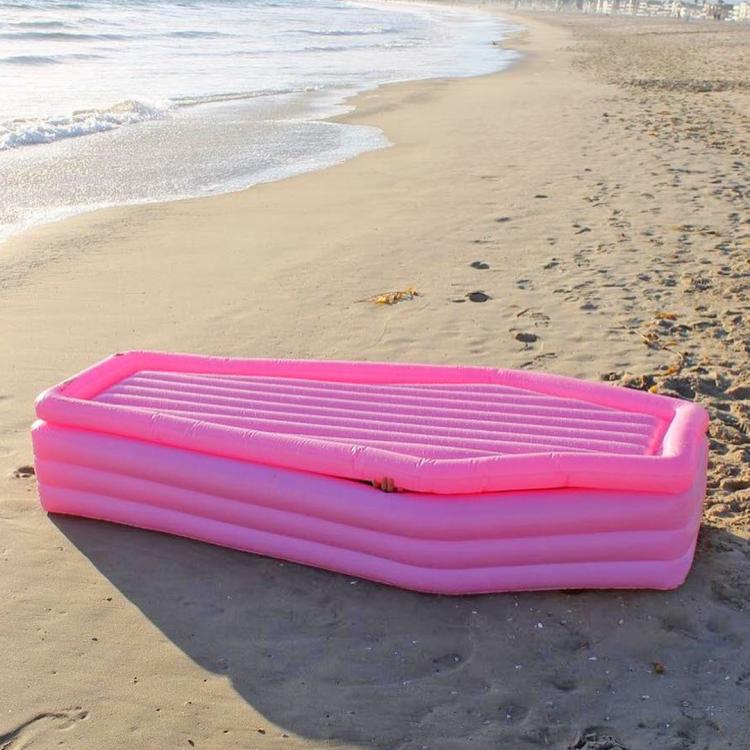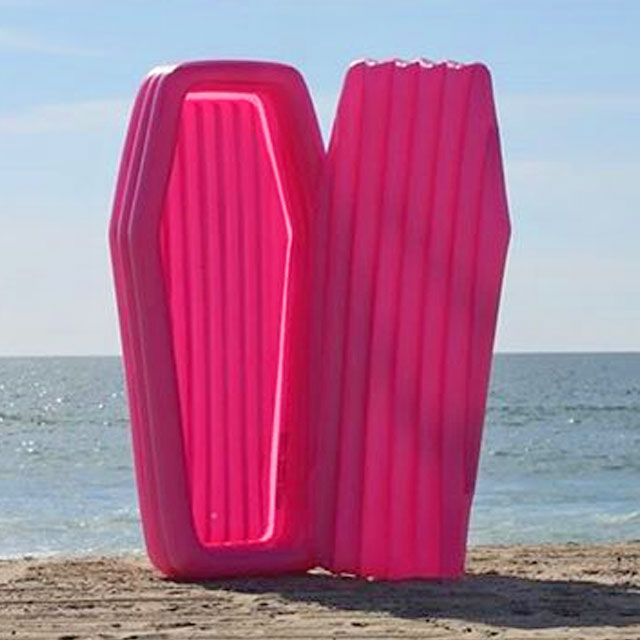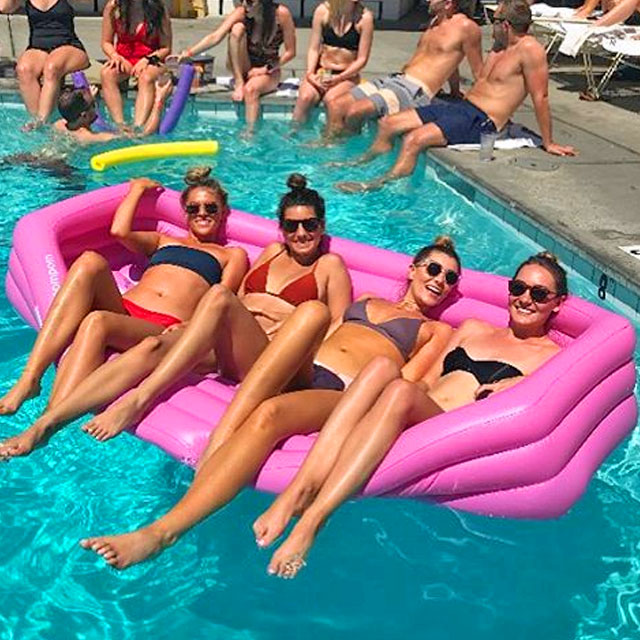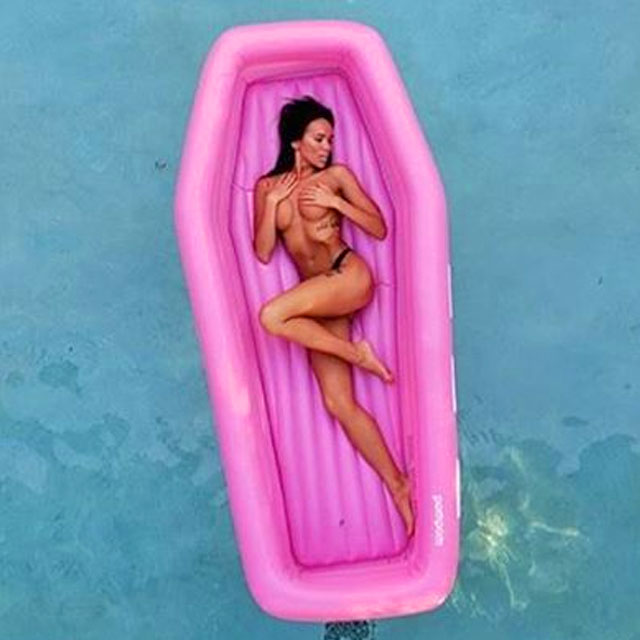 Subscribe To Our YouTube Channel