These Incredibly Clever Hidden Storage Ideas Will Make Great Use Of Your Home Space
By Ryan on 11/10/2022 9:15 AM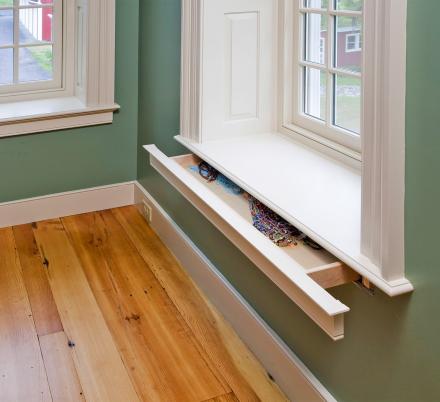 There's nothing quite like a good secret storage area to hide all of the precious items you'd rather not have stolen if a burglar were to ever break into your house! Or perhaps you just need a secret spot to store all your favorite snacks so that your kids don't eat them. Whatever your reason is for needing or wanting a secret storage area in your home, I think it's safe to say we've got you covered here. Below are tons of unique and clever ideas for secret hidden storage in your home, whether it's in your living room, office, bedroom, or kitchen.
Some of the hidden storage ideas are DIY projects which you can gain ideas from, whereas some of the other clever storage ideas below are actual products that you can get. If were able to find a source for the clever storage products, you can find a link for it below the corresponding image. If there's no link below the image, we were not able to find a source for that one.
This fake set of books on your bookshelf hides a secret storage area behind them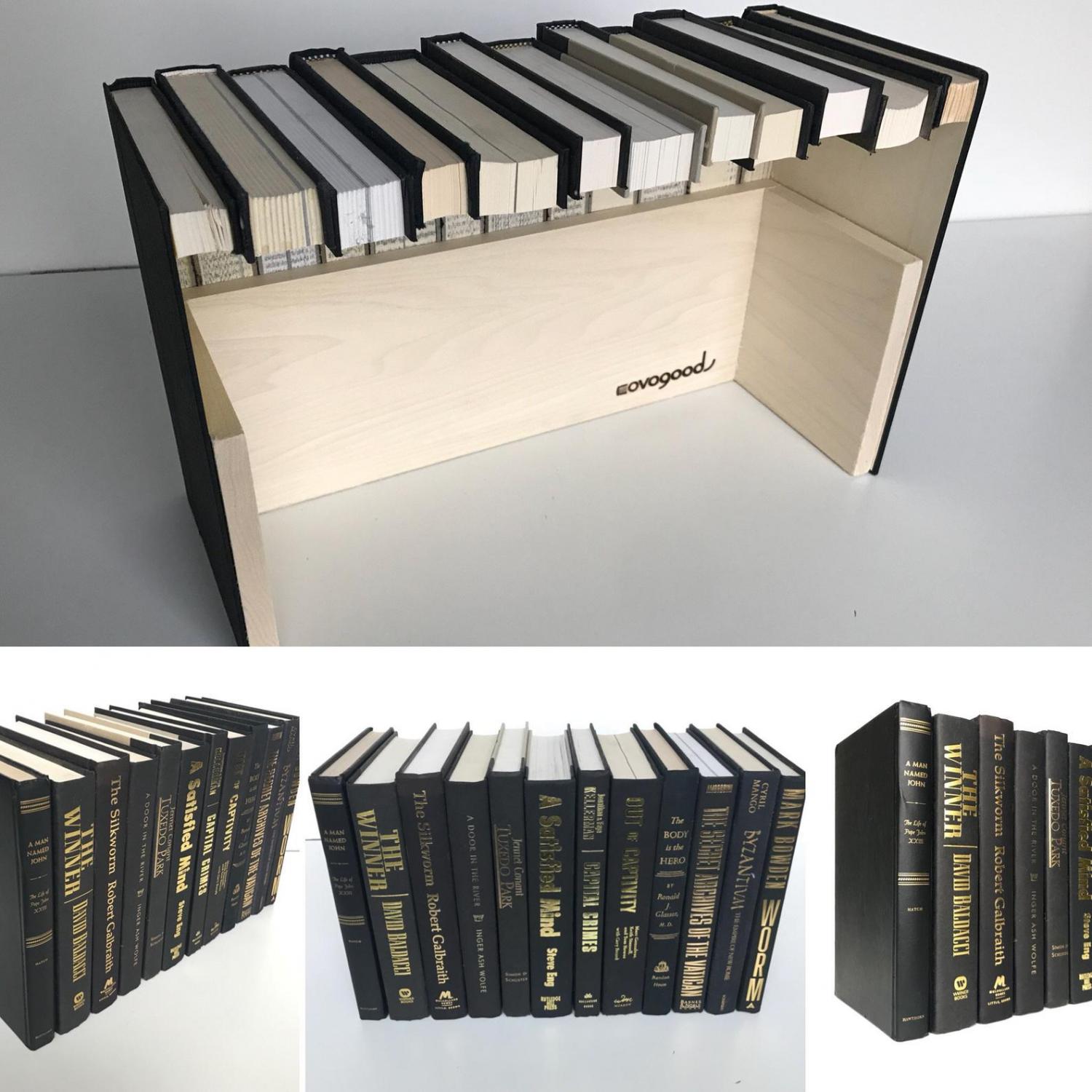 GET THIS ONE HERE
This little drawer at the bottom of this cabinet is actually hiding a hidden step stool.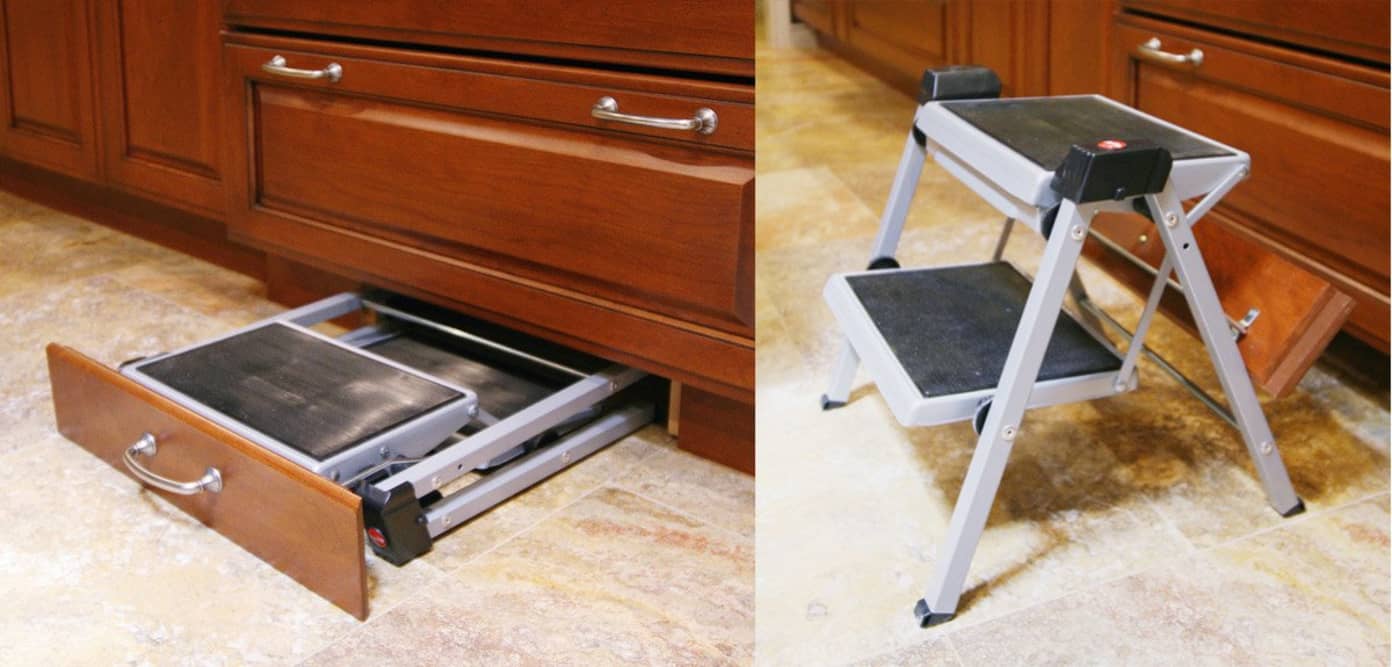 Source
The space next to the tub in your bathroom is usually wasted space, but this one is made with a secret storage area for storing all of your bathtub essentials.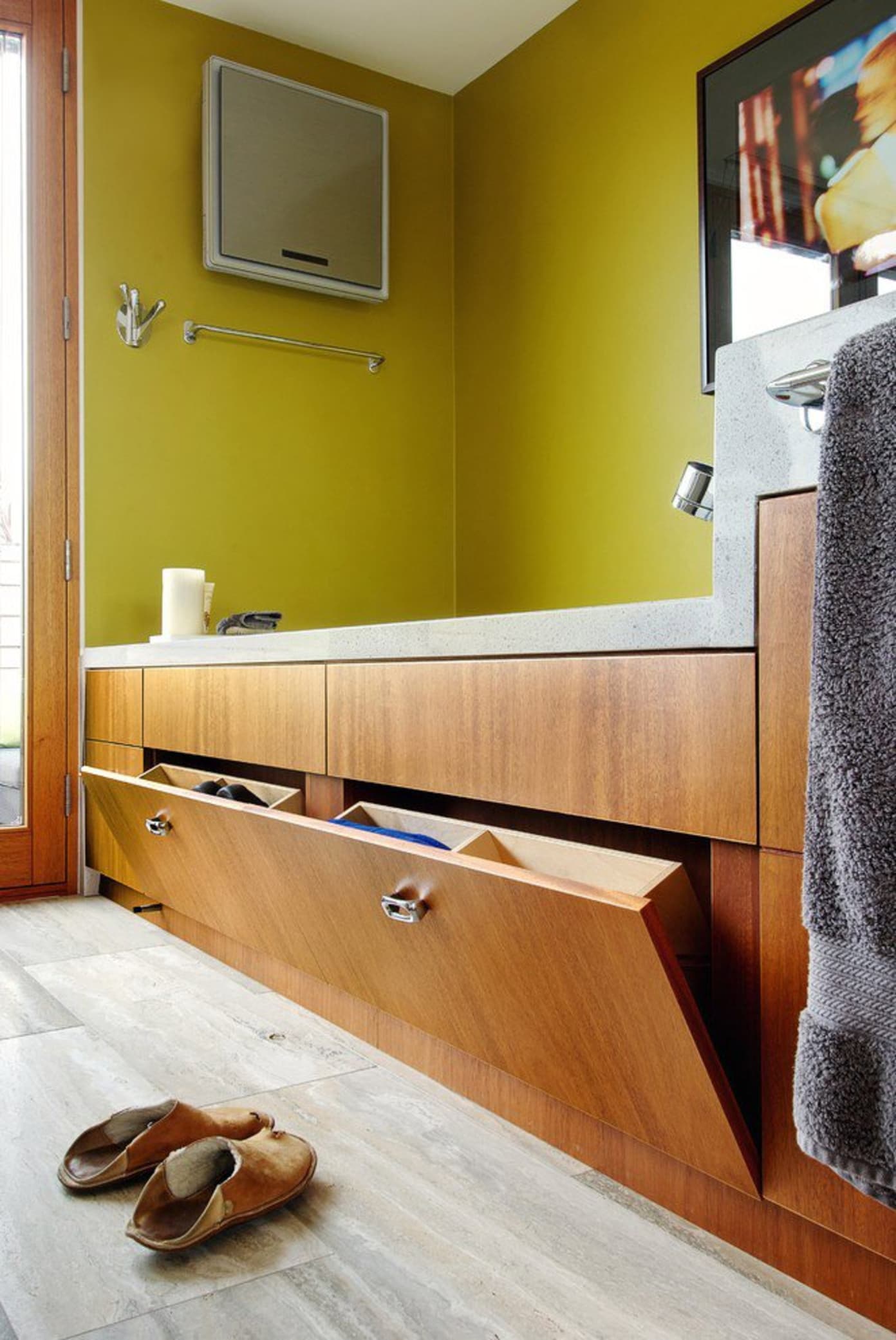 Source
This kids play area uses the floor to get some extra storage space. It elevates the floor by about 8 inches and uses it all for storing toys, clothes, and more. Since it's a kids play area, they won't need the lost head space.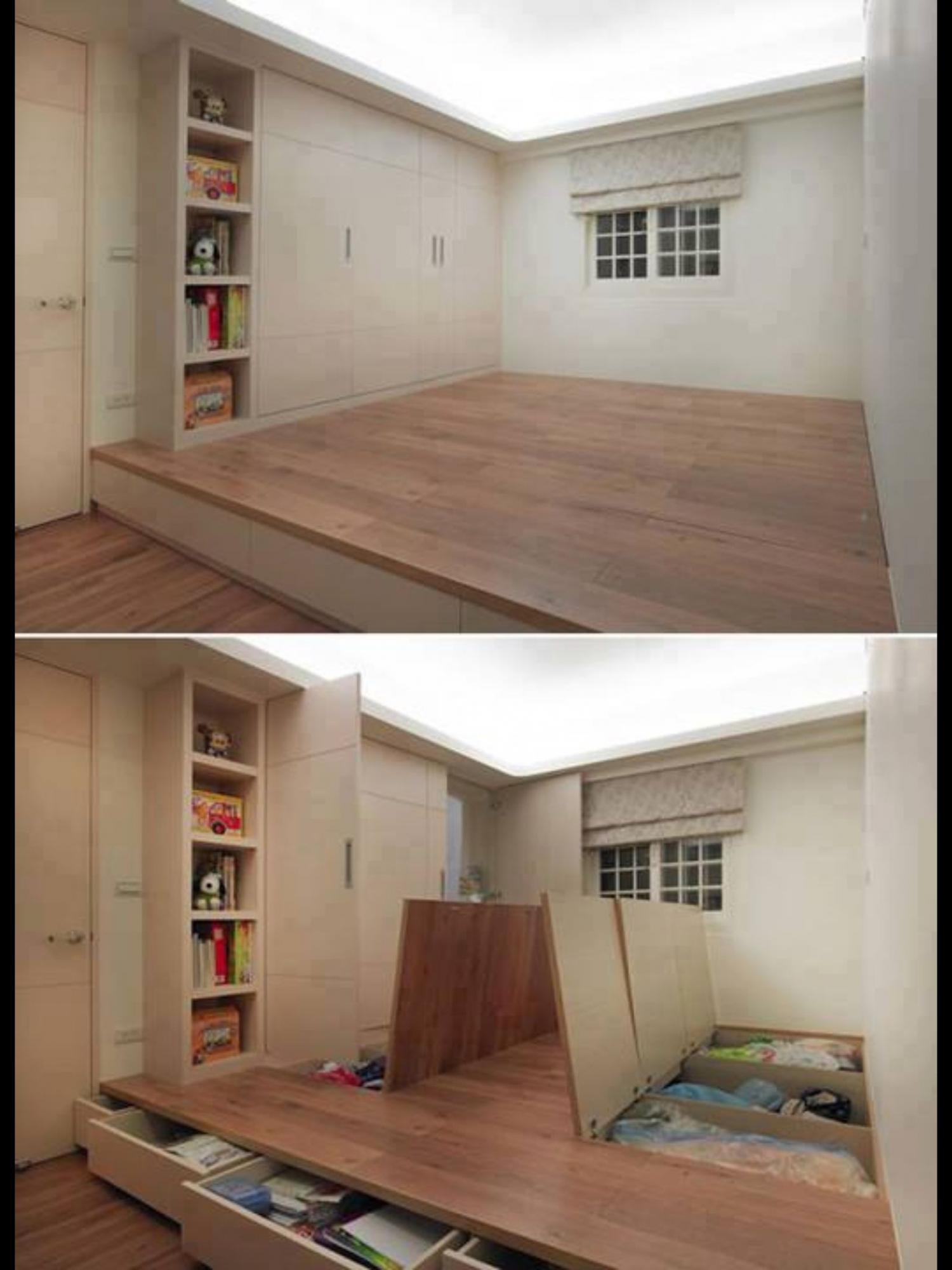 A kitchen drawer with another hidden drawer on the side of it. Quite genius!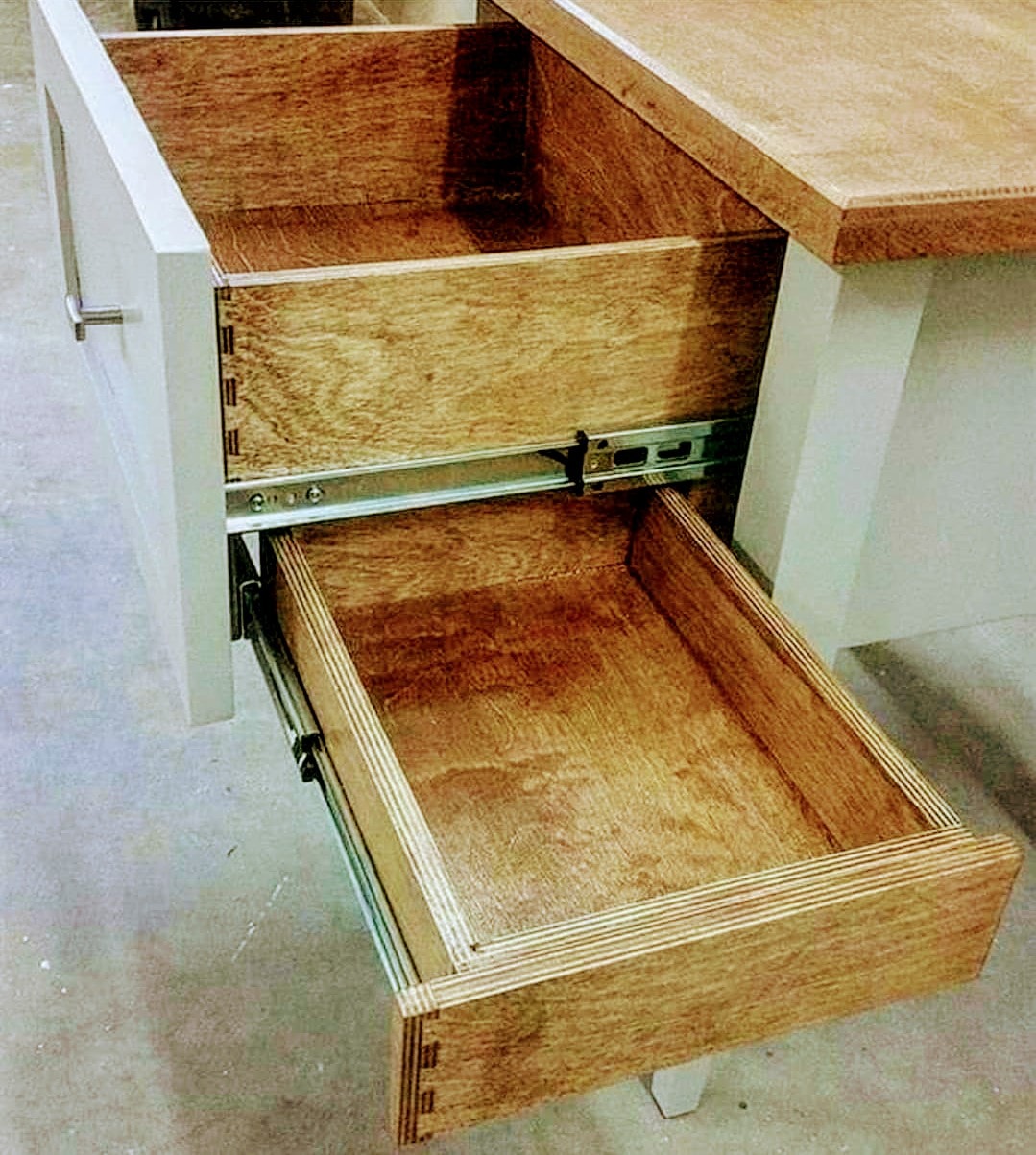 This cabinet system has a secret drawer on the bottom of it that you can pull out which has built-in dog bowls.When you're dog isn't drinking or eating, just slide it in to hide the mess.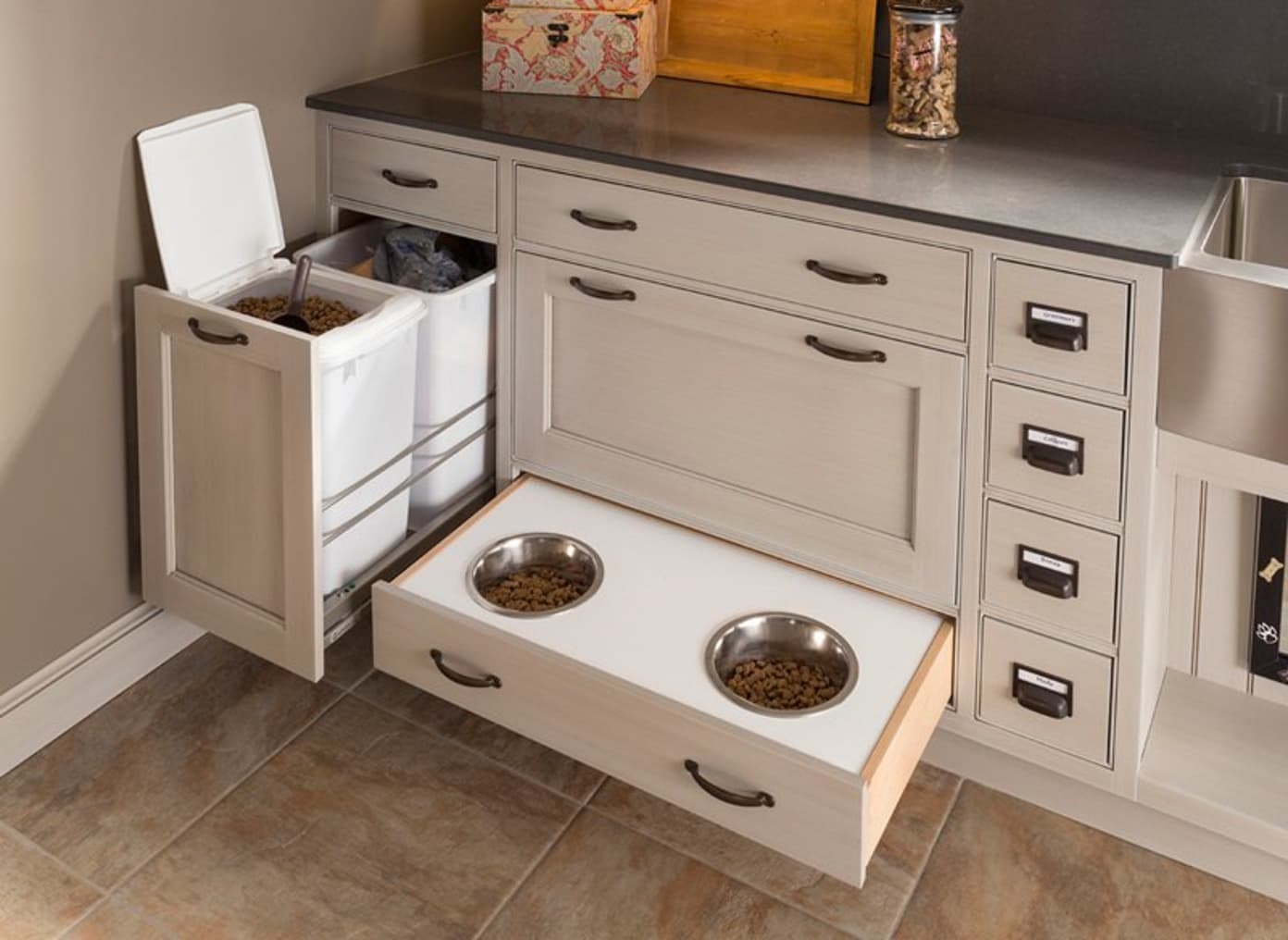 This hidden storage area connects right to the hinges on any door and hides behind the door. Just open it up to reveal tons of storage space on the inside of it. Perfect for a pantry, laundry room, or bathroom.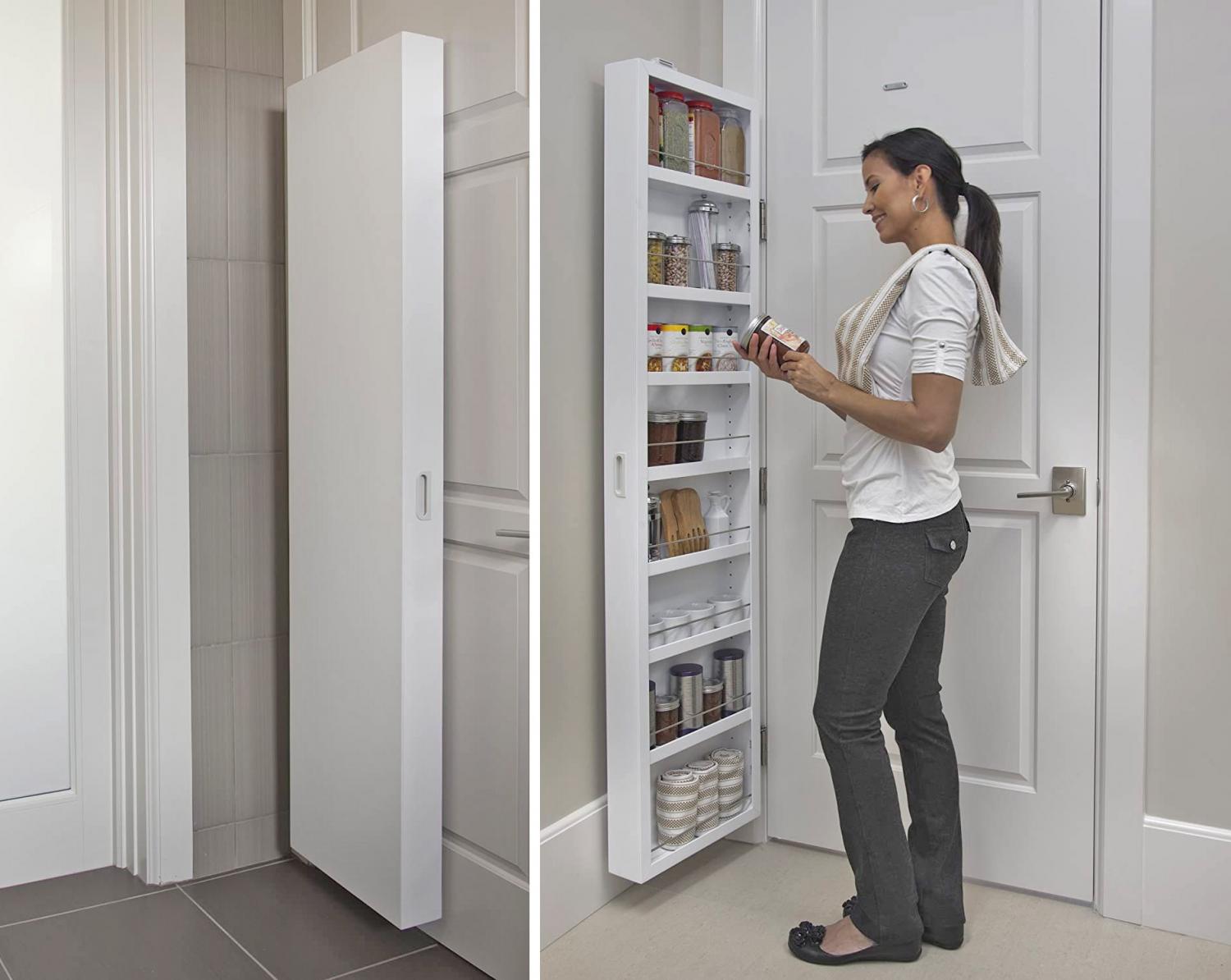 GET THIS ONE HERE
This elevated bed hides an entire close underneath it.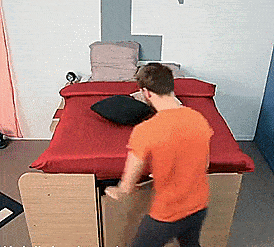 MORE INFO HERE
The headboard on these beds have little storage compartments on the side of them. One of them has a hidden drawer, whereas tho other has an open end that's viewable.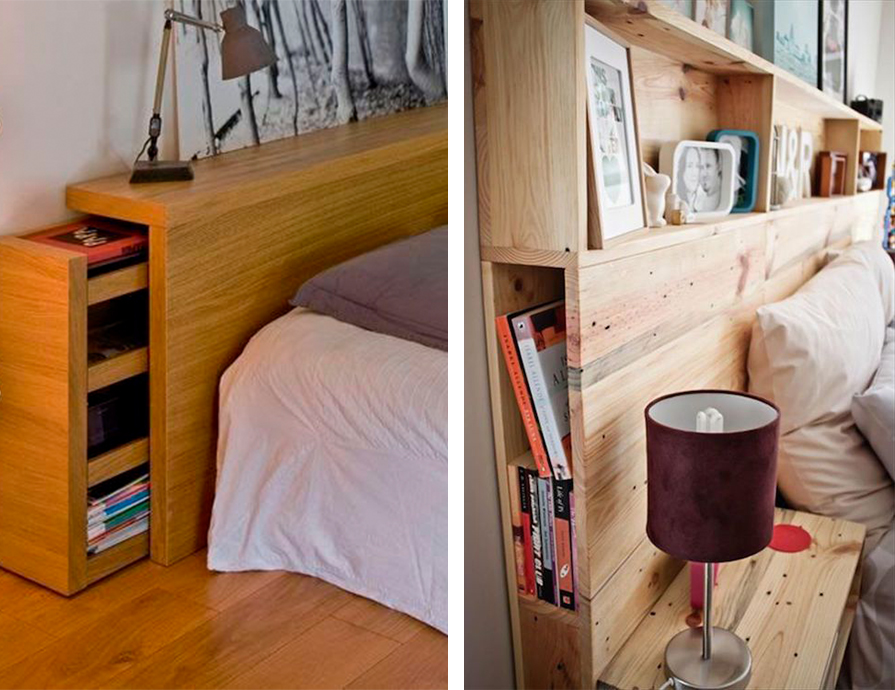 This clever headboard has a pull-out front storage system that allows you to store extra pillows, blankets, or whatever you like inside.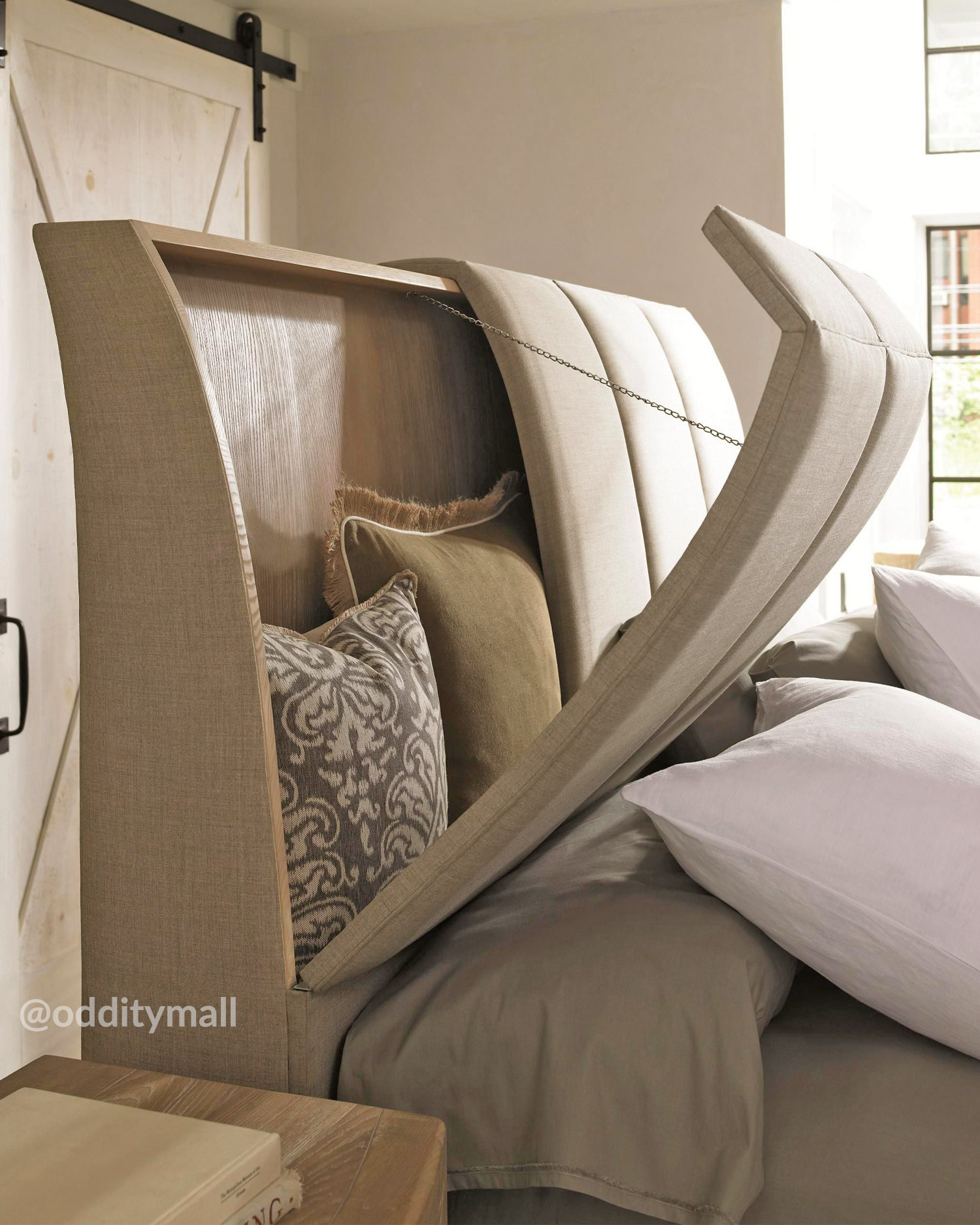 This Secret Vent Stash Safe Requires an RFID Security Card To Open It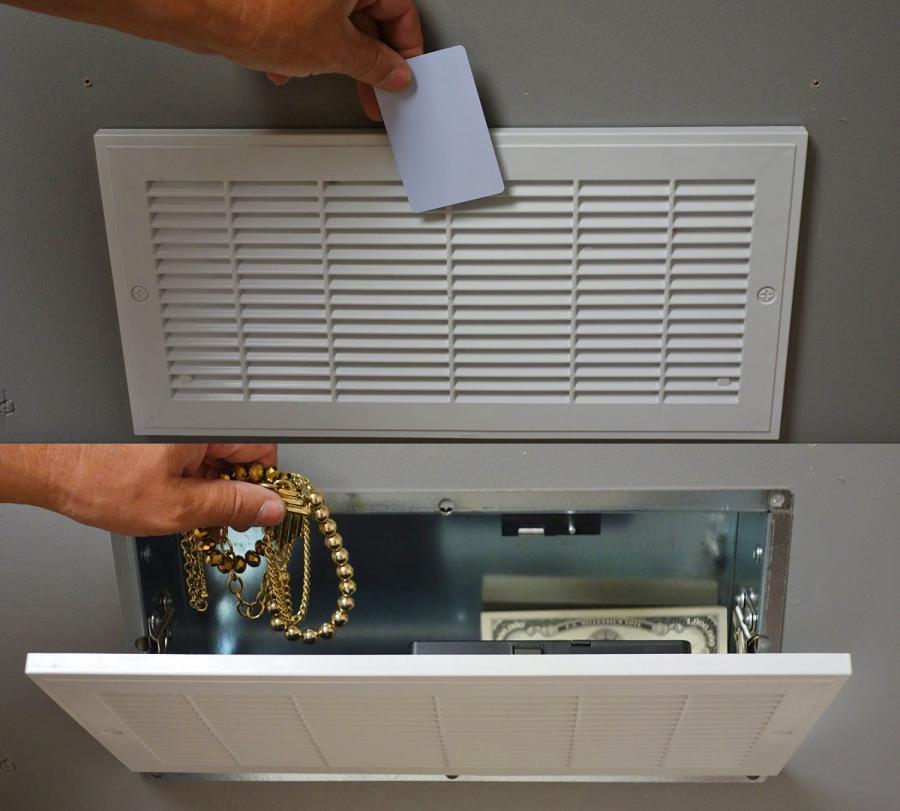 GET THIS ONE HERE
This shower has a secret pop-out drawer for storing your super secret shampoo or body wash that you don't want your roommates using.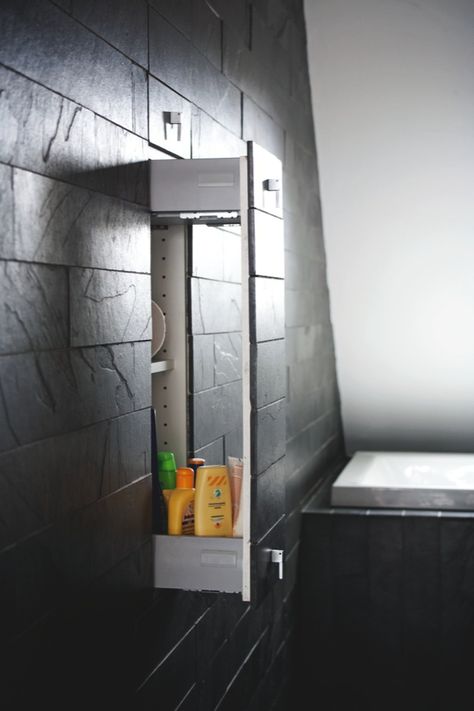 This company makes furniture with hidden safes inside of couches, ottomans, beds, and more.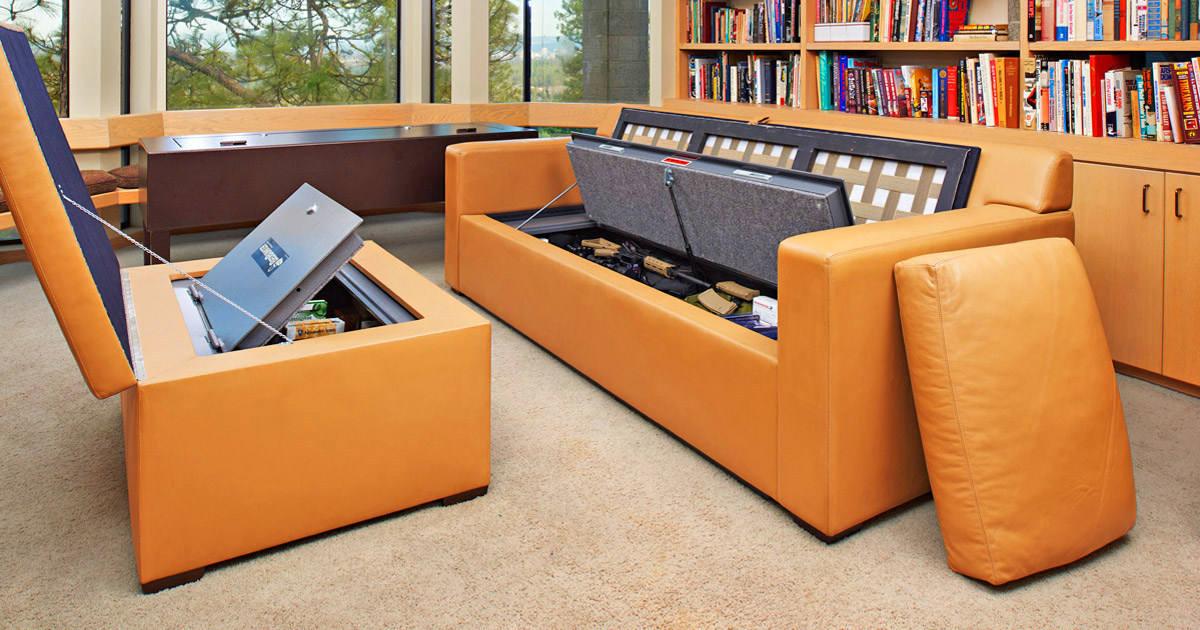 MORE INFO HERE
This bedside bench has secret storage on the side of it that pop-out to reveal a clever storage area for shoes.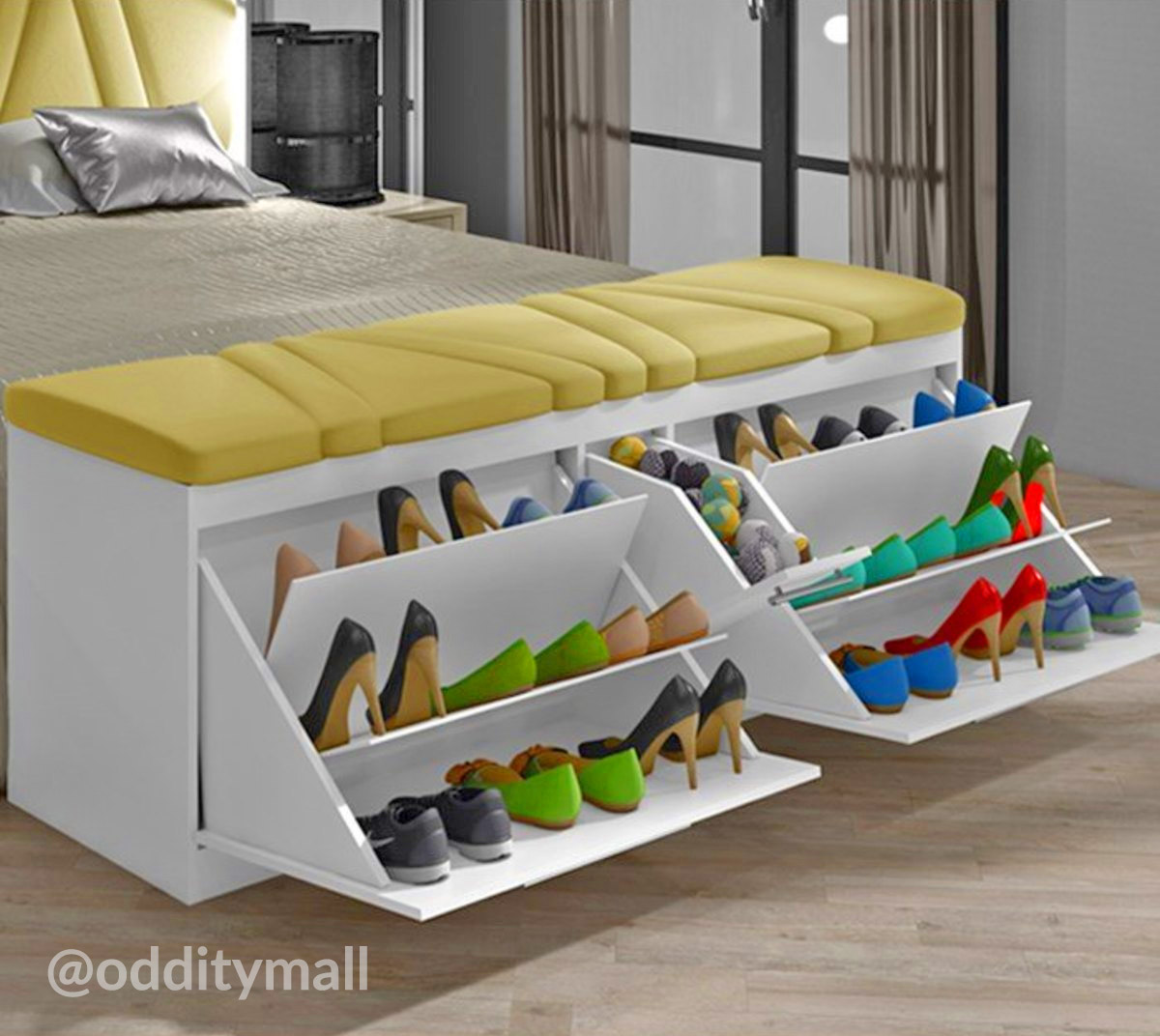 A hidden storage area in your bathroom counter-top for storing all of your super-secret products that you probably don't want your SO to know you bought!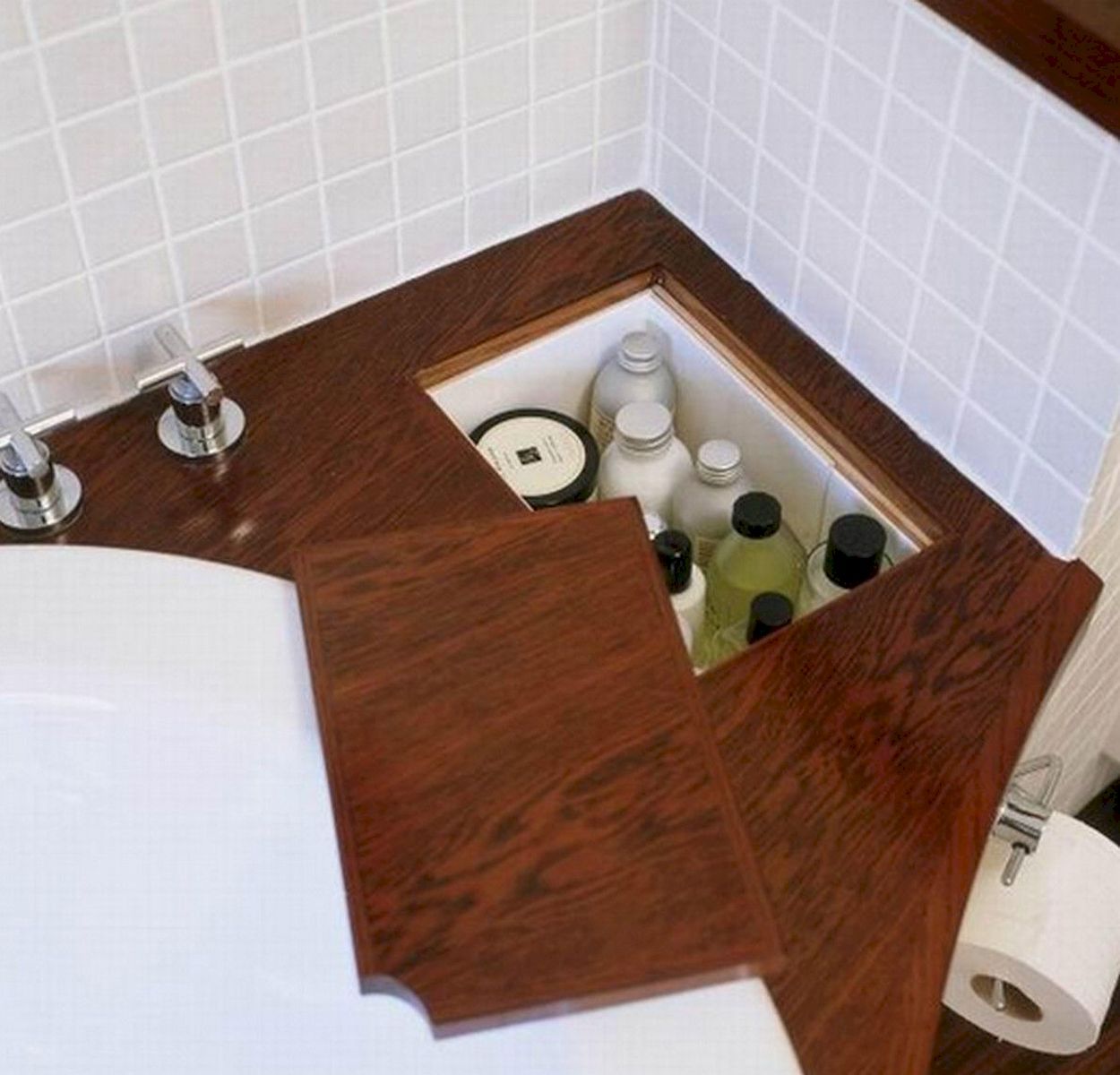 Someone made a secret drawer inside of a window sill. When closed it blends perfectly in with the rest of the window.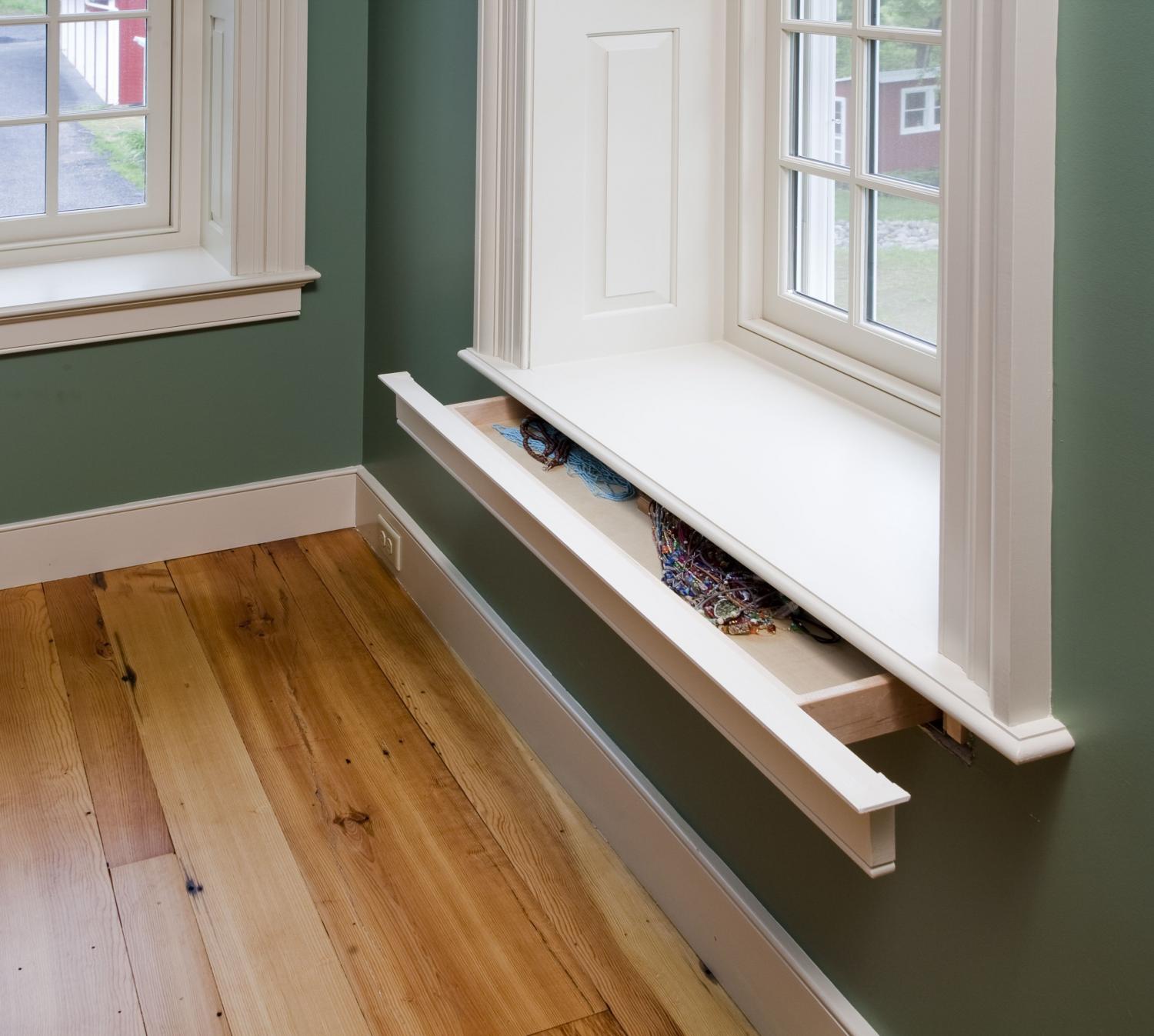 Push in on the side of this kitchen island to reveal a secret storage cabinet for storing cookbooks, snacks, or whatever else your little heart desires.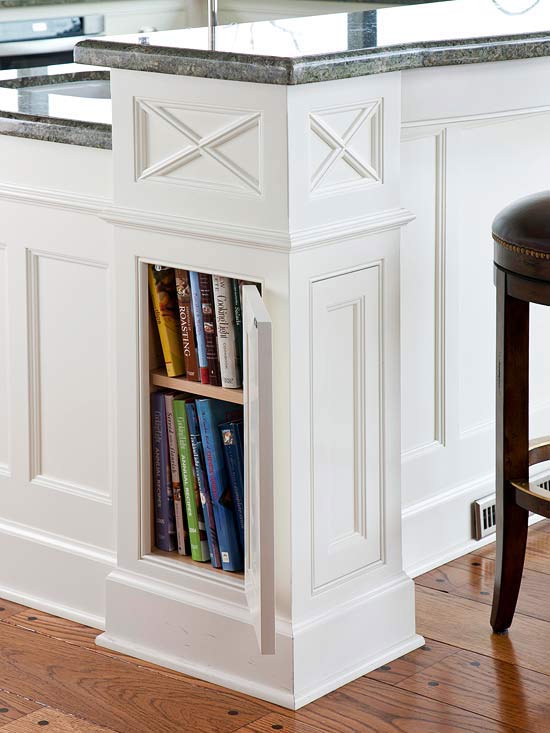 These clever chairs have hidden storage areas underneath the seat. Perfect for an RV.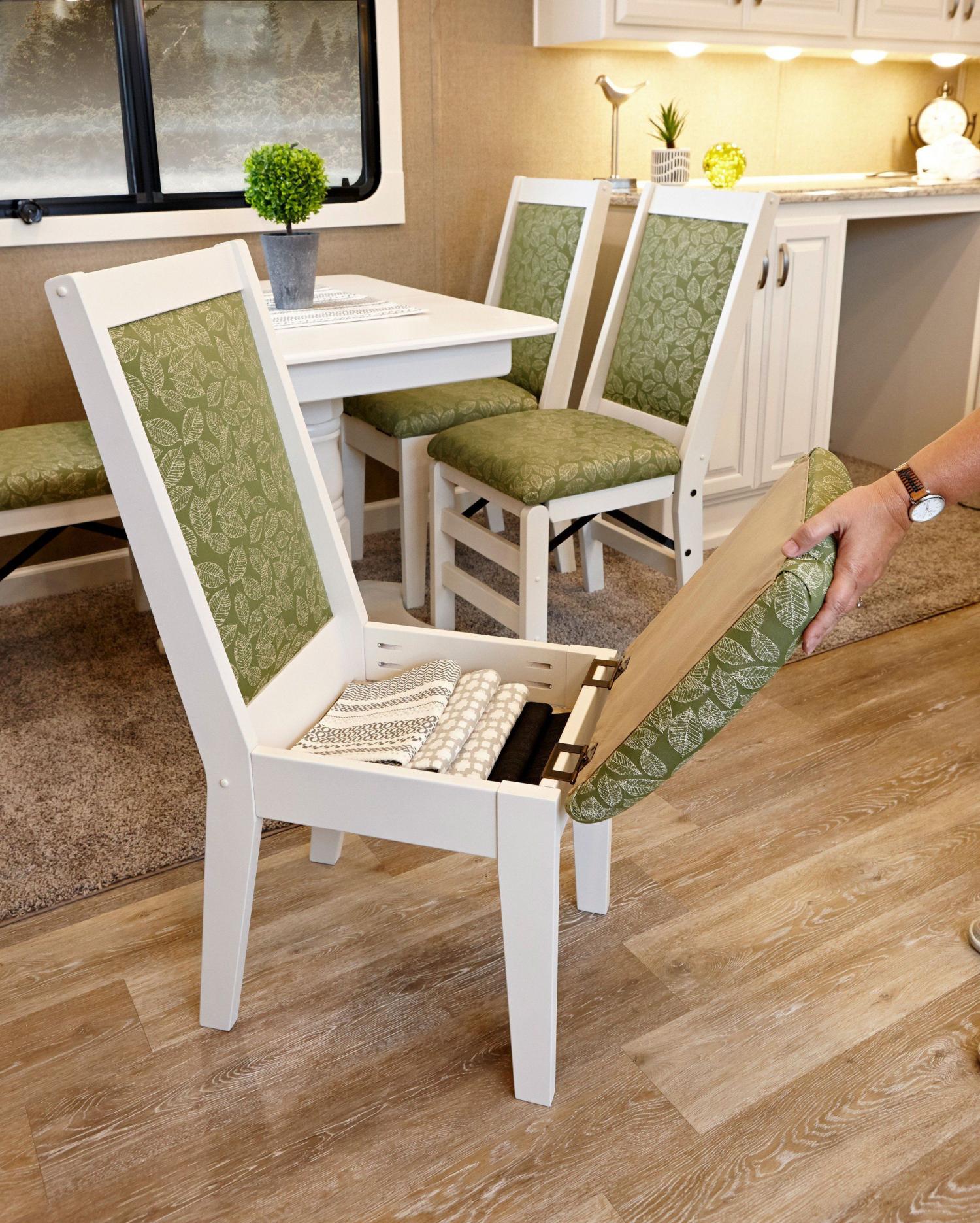 Need a secret spot to store some extra keys for your house, guest house, shed, or garage, how about this bird house with a drop-down bottom with hooks for holding keys.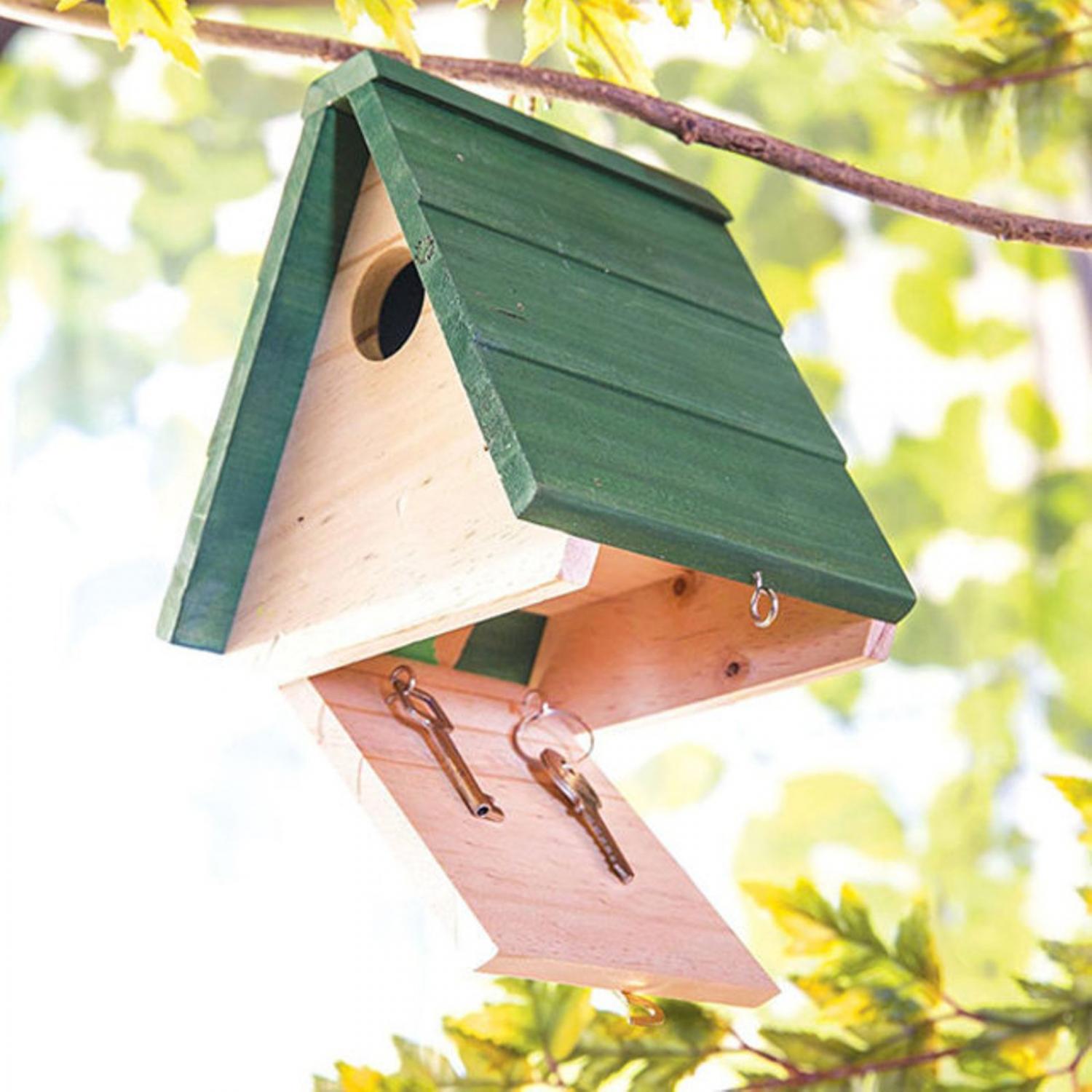 This Builder Turned Their Staircase Into an Incredible Wine Cellar. It can hold just under 200 bottles of wine.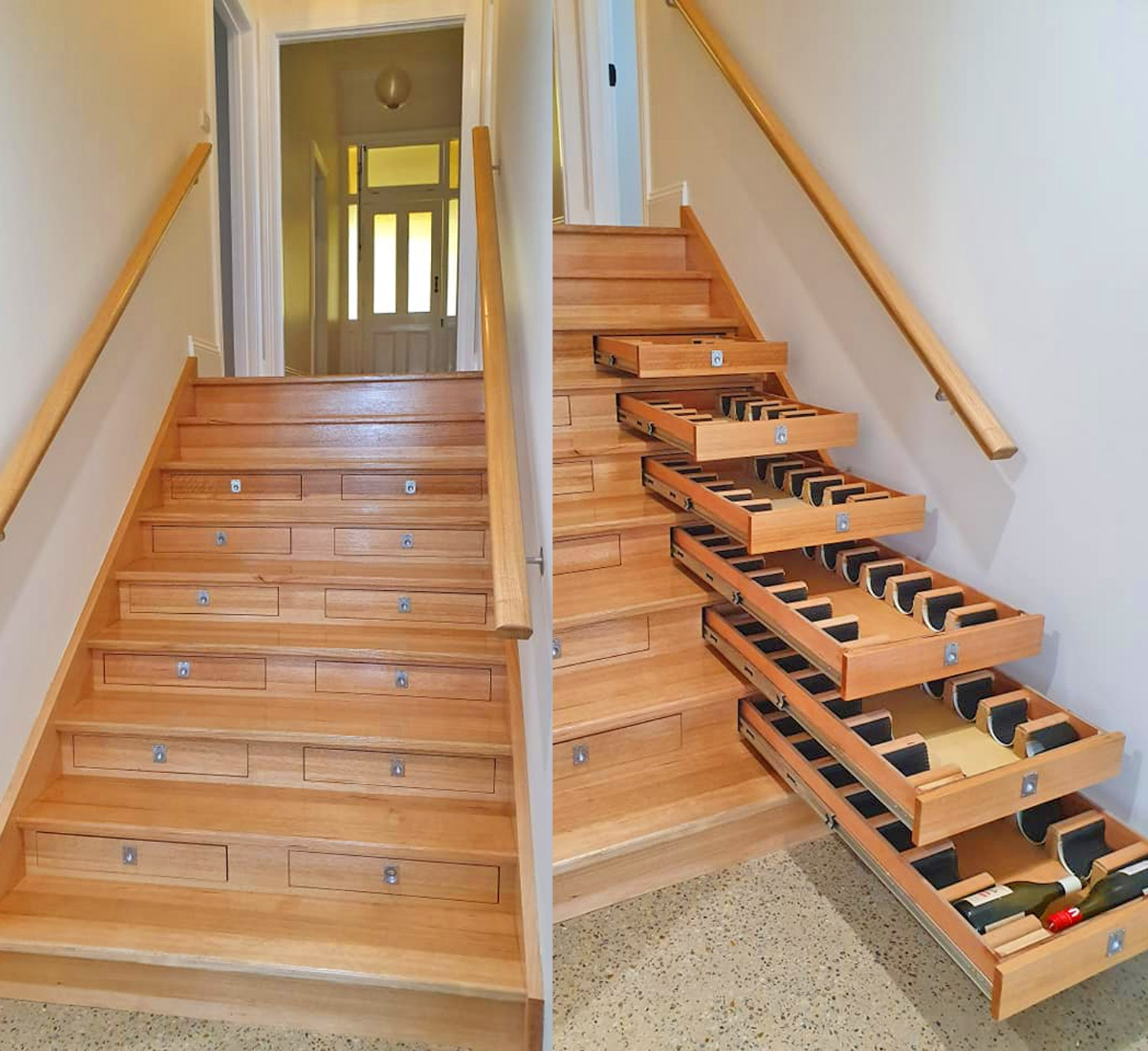 MORE INFO HERE
This Amazing Dining Table Has a Hidden Game/Puzzle Compartment Under The Surface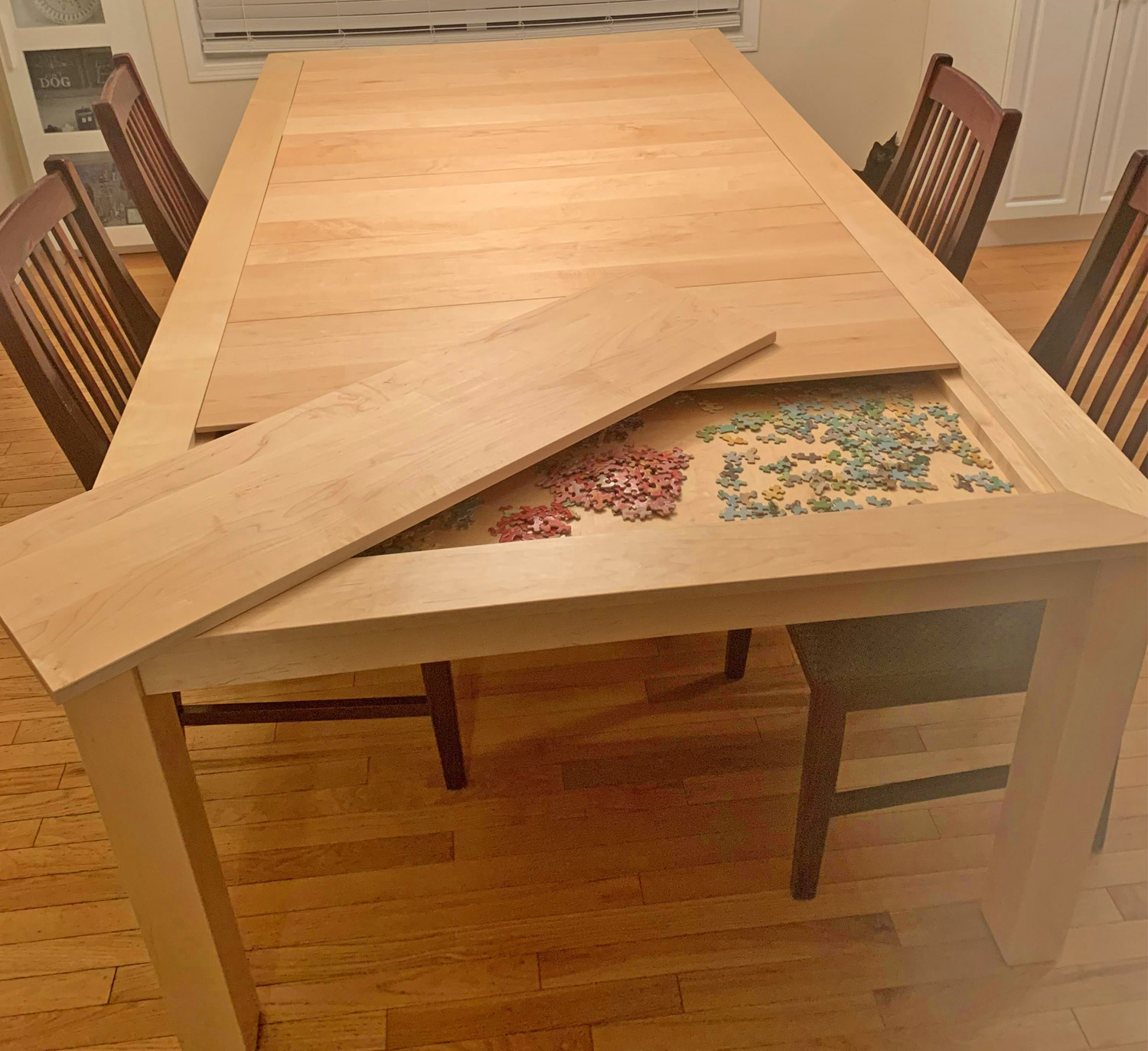 MORE INFO HERE
This Dropdown Spice Rack Cabinet Drawer Lets You Easily Access All Your Spices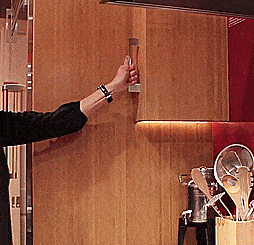 MORE INFO HERE
This fake oven leg has a pop-out storage drawer for storing all your secret spices, baking ingredients, cookbooks, etc...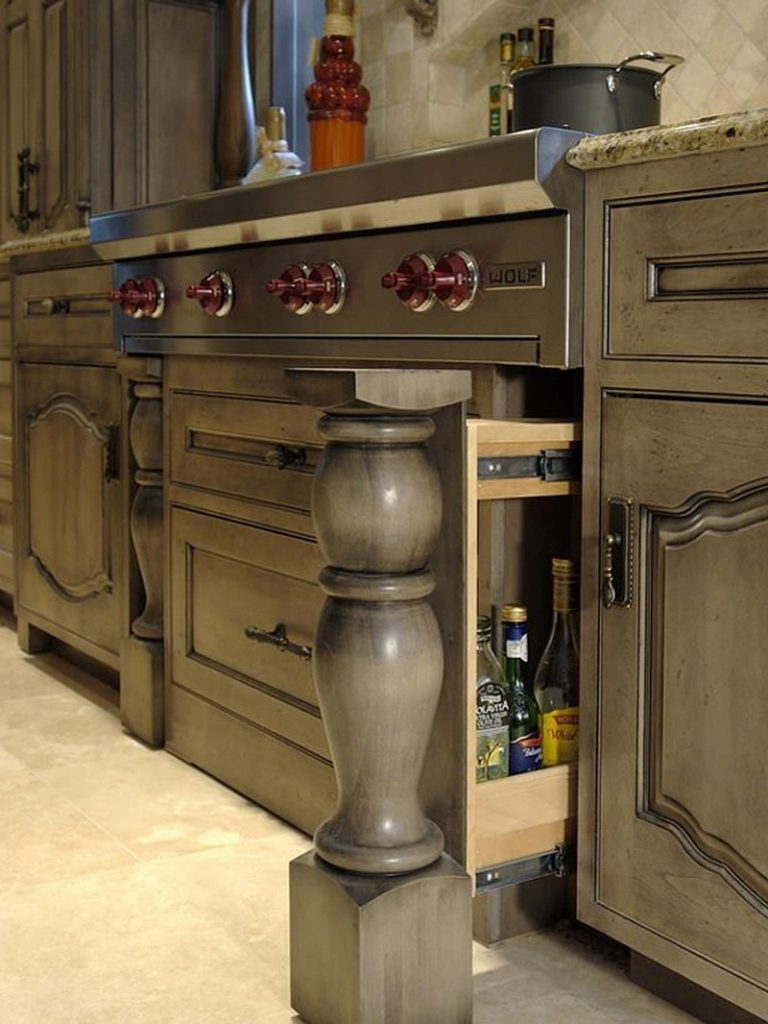 This company makes all sorts of unique and clever pieces of furniture for storing and hiding all of your guns and or weaponry.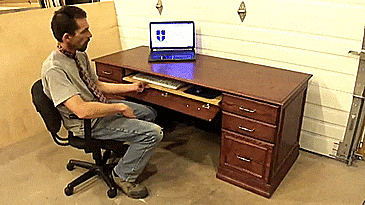 GET THIS ONE HERE
Subscribe To Our YouTube Channel