Hidden Furniture Safes That Go In Your Couch, Bed, or Ottoman
By Ryan on 03/29/2020 10:55 AM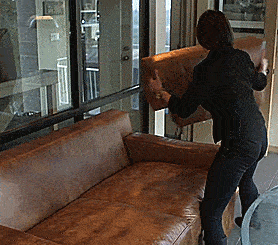 Wouldn't it be handy if everything you'd need if/when an intruder enters your home with guns was right under you or right in front of you? This company makes a couch that has a safe under the cushions where you can store guns, ammo, money, jewelry, or other important valuables right where you need it most. Best of all? The couch cushions are also bullet proof, so you can hold them up to repel bullets as you defend your home.

View all hidden furniture safes here
Safety and Security, the company that makes the hidden safes not only makes couch safes, but also puts safes in all sorts of different furniture like your bed, ottoman, tables, or even in your closet or walls. Why put your important things in to a safe that's located in the garage where it's inaccessible in an emergency when you can put them right under you while you sleep or sit all day.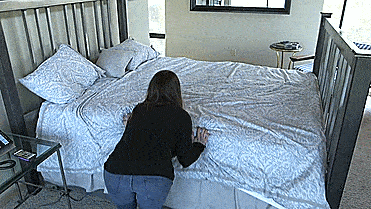 The couch safe comes with a bunch of different options to choose from, including leathers, fabrics etc. Plus there's a few different style couches to choose from.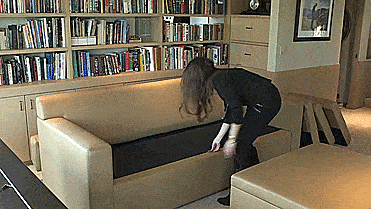 With their bed safes you can choose between a single or double door safe to place one under each side of the bed, or you can place the safe right in the center. You can also choose between sizes such as a king size bed, queen size bed, twin size bed, etc.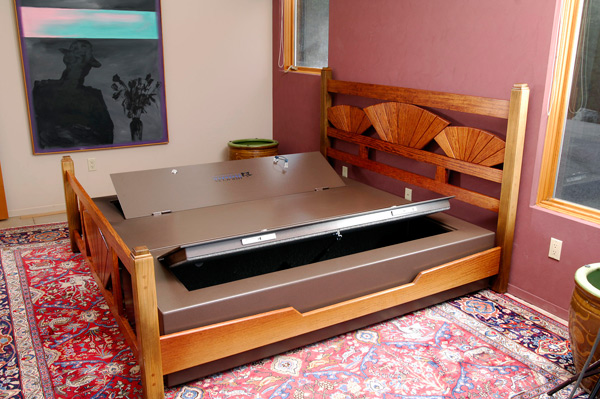 The ottoman safe is a great way to have the quickest access to your stuff in case of an intruder. This way you won't have to get out of bed or out of your seat, you can simply pull the top of the ottoman up and have extremely quick access to your belongings and/or weaponry.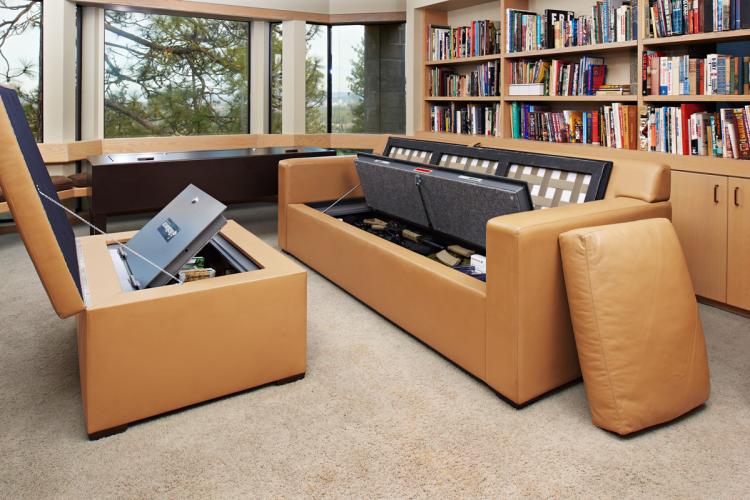 Even if you don't get a hidden safe, you may still want some bullet-proof couch cushions to go with your couch. A bullet-proof slide goes into the back of each cushion so you can hold it up against your body if such an instance ever arises. You can choose between a few different styles and leather options on your bullet-proof couch cushions.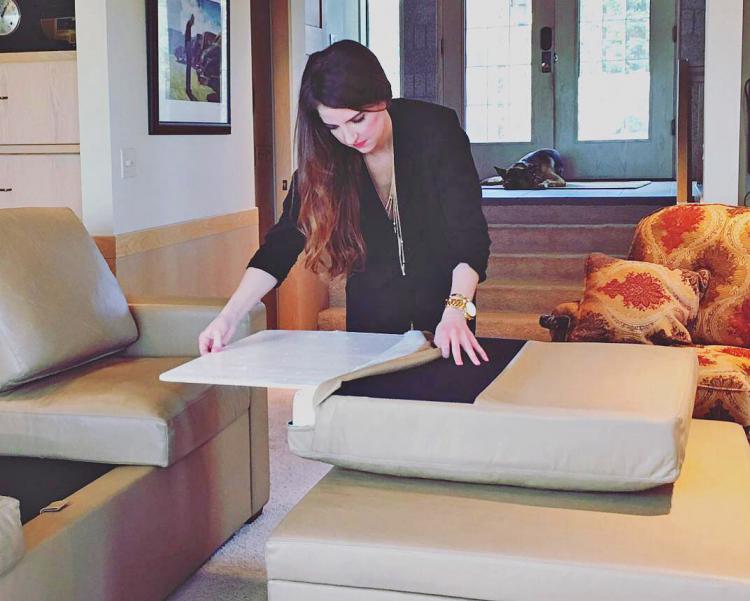 The hidden safes are made with 10 gauge steel, 1/4 inch thick doors, along with a gas piston on each side to help lift and keep the safe door open. Each safe weighs around 600 lbs, are made in the USA, and uses the highest-grade multi-locks.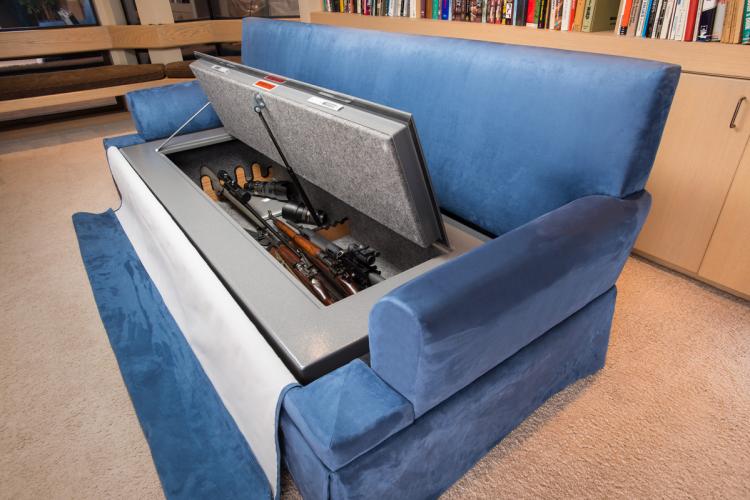 If home security and home protection is your thing, the same company makes other various products that you may be interested in, such as bullet-proof t-shirts, bullet-proof blinds, bullet-proof desk calendars, along with a center console truck safe, which you can find here. Their bullet-proof products can even withstand a bullet from a 44 Magnum!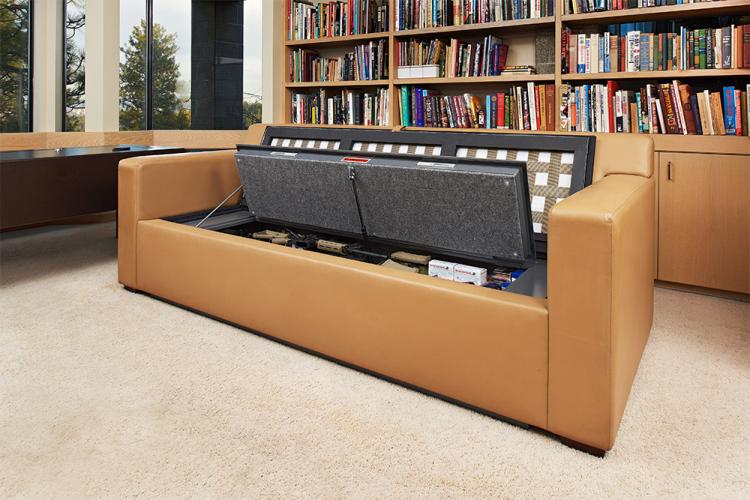 Check out their home safes and other unique home security products in action via the video below.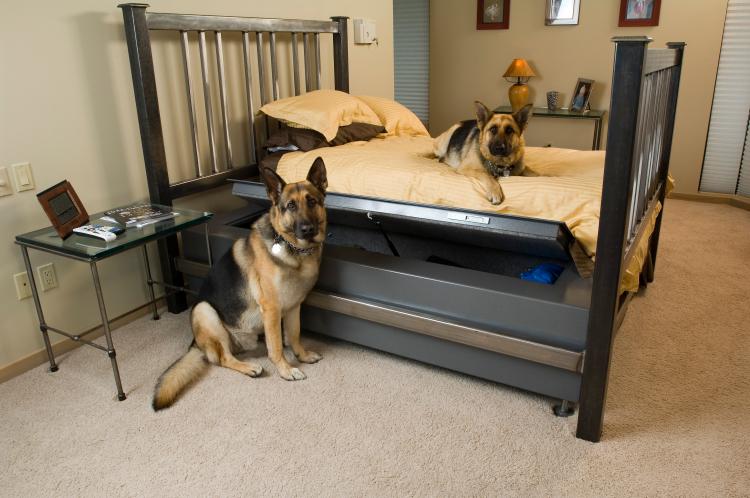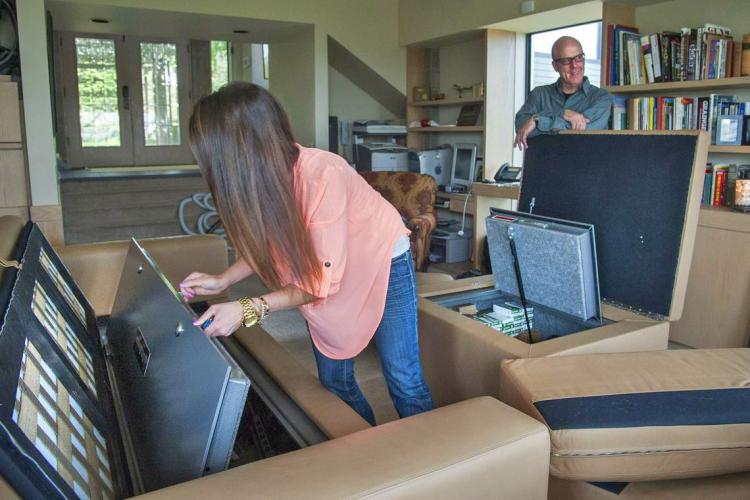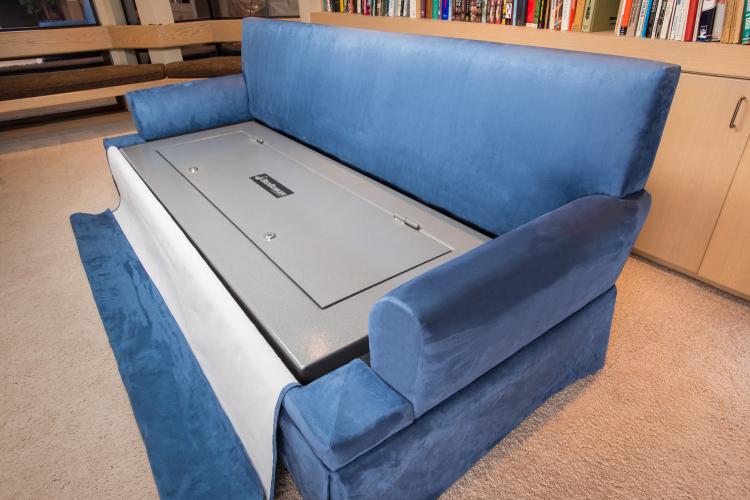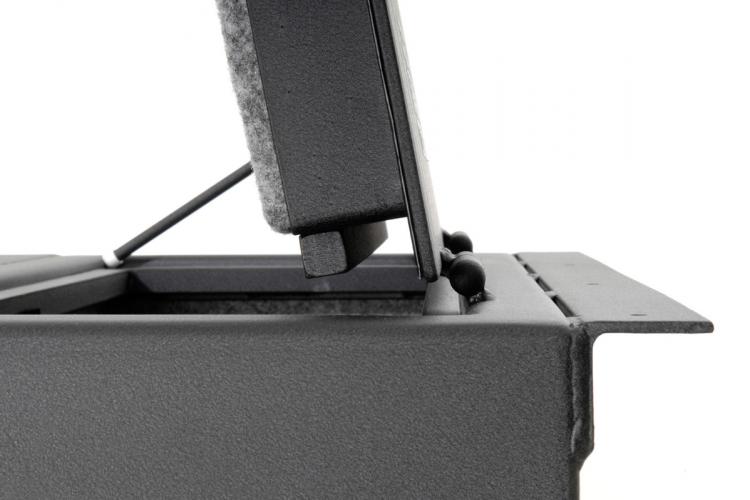 Subscribe To Our YouTube Channel