This Builder Turned Their Staircase Into an Incredible Wine Cellar
By Ryan on 04/20/2020 11:40 AM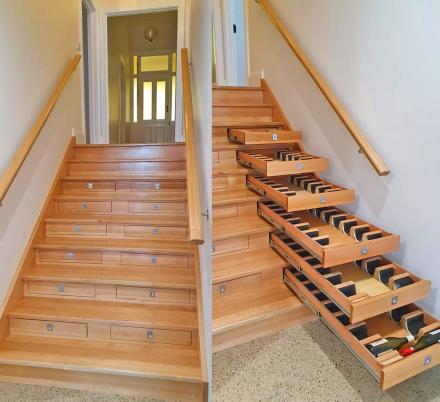 Depending on the size of your house, and whether you have tens of thousands of dollars to dig down below your home to create a wine cellar, you may not be able to have a proper place to store all of your wine. If you're like me, you either finish your wine bottles each time you buy one, or simply store it right next to the rest of your booze. But for those that take their wine collection a bit more serious, and lack the proper wine cellar to store the bottles, you may want to build yourself one of these incredible staircase storage drawer systems that act as a makeshift space-saving wine cellar.
The unique staircase wine cellar was created by a 58 year old Australian house renovator named Murray Berrill. He was working on a house project that needed a wine cellar built, but in order to save a ton of money creating an actual wine cellar in the basement, and using up dead-space in the home, he came up with the idea of using the staircase to store their wine collection.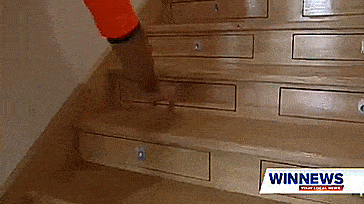 Credit: WIN News Bendingo
Each stair has a pullout drawer which contains slots for holding bottles of wine, with each stair holding up to 16 bottles. The staircase wine cellar he built features a total of 12 stairs with hidden wine bottle drawers on them, meaning it can hold just under 200 bottles of wine. Murray added insulation to each of the stair drawers, and they also have an integrated thermometer so you can track the temperature of the bottles.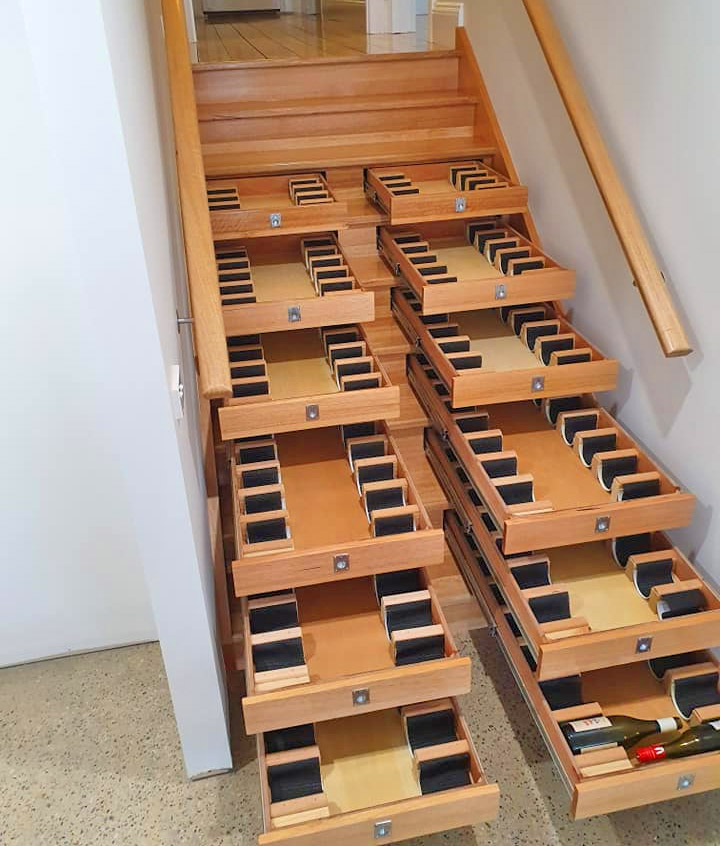 Credit: Murray Berrill
Murray states the project cost him around $5,900, and the stair drawers could actually be used to store a lot more than just bottles of wine.
When asked about if he will ever sell plans for the staircase wine cellar online so that people can build one themselves, he states: "only in my head, sorry". So, as of now, he clearly has no plans to sell a DIY version online. But hopefully he thinks about it, and someday released plans for people to build one of these incredible DIY staircase drawer wine cellars themselves.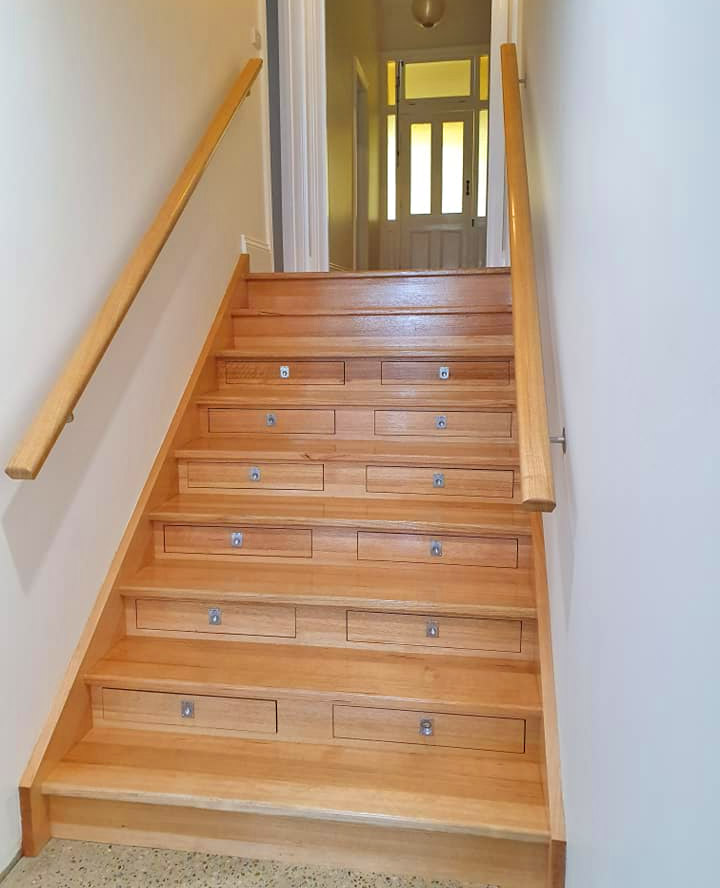 Credit: Murray Berrill
Check out the staircase wine storage drawers in action via the video below.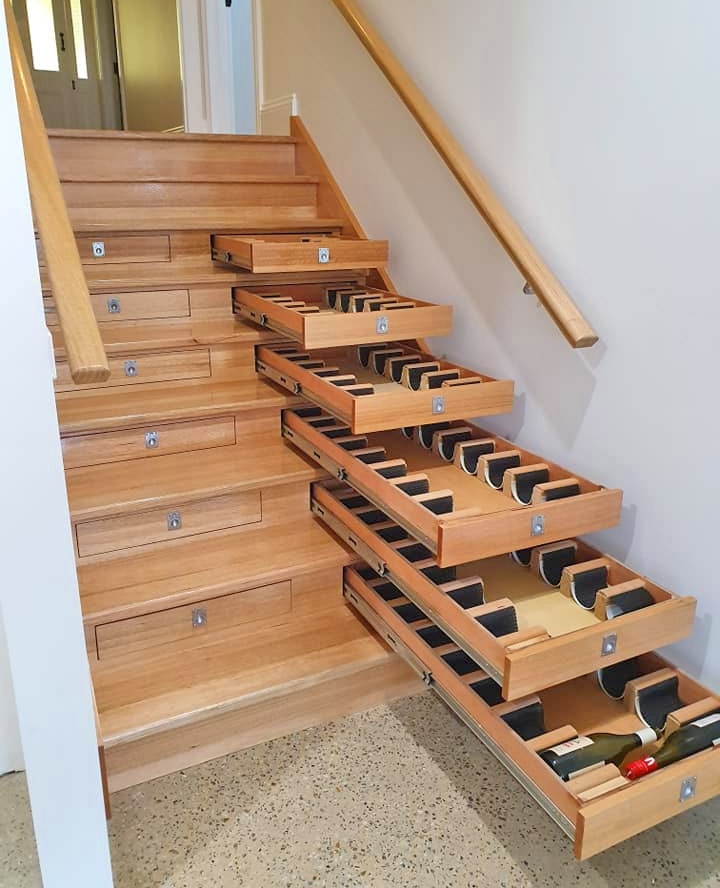 Credit: Murray Berrill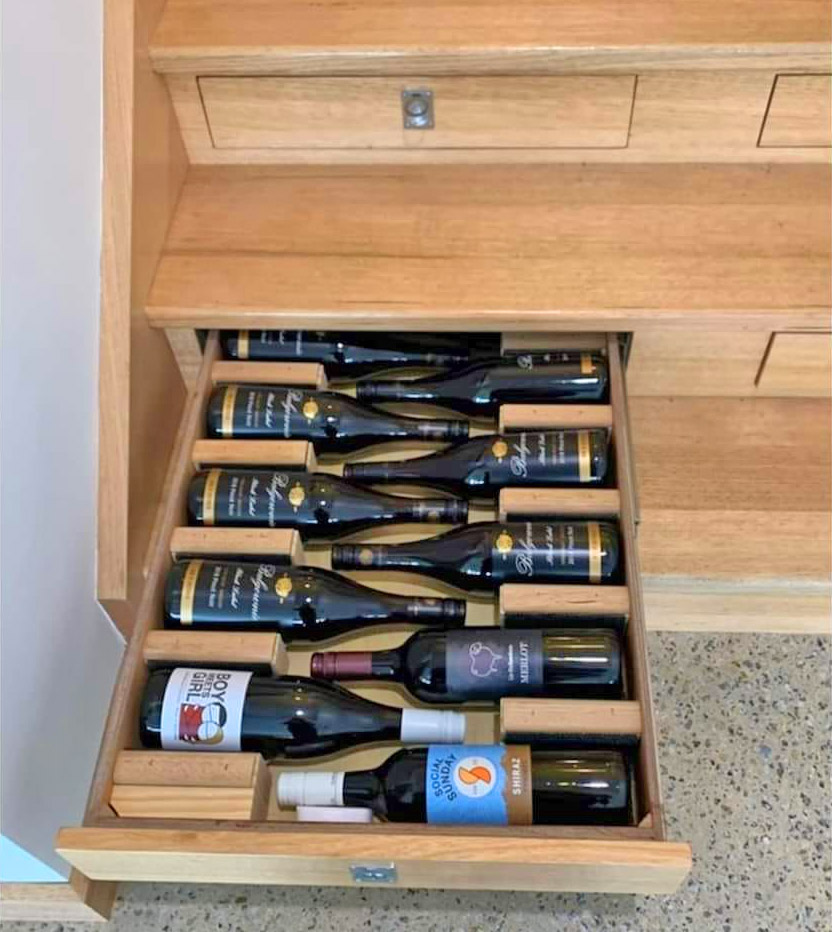 Credit: Murray Berrill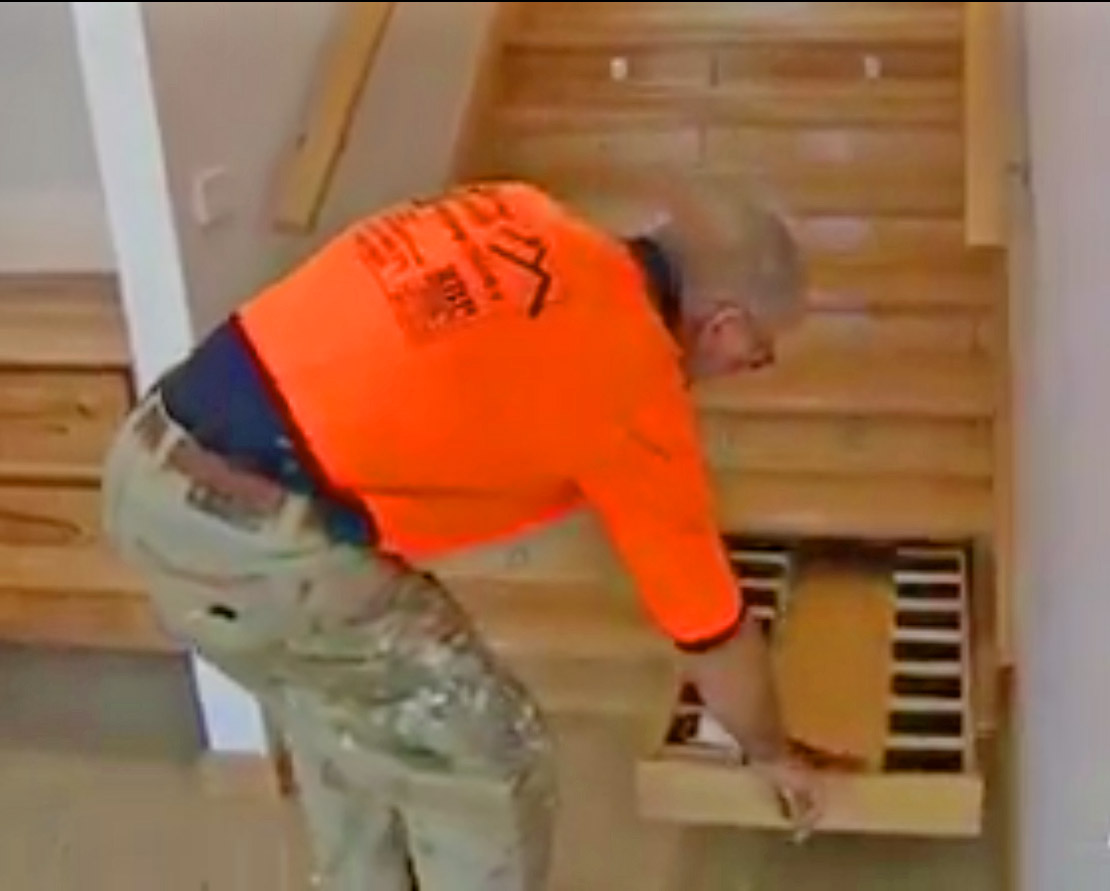 Credit: WIN News Bendingo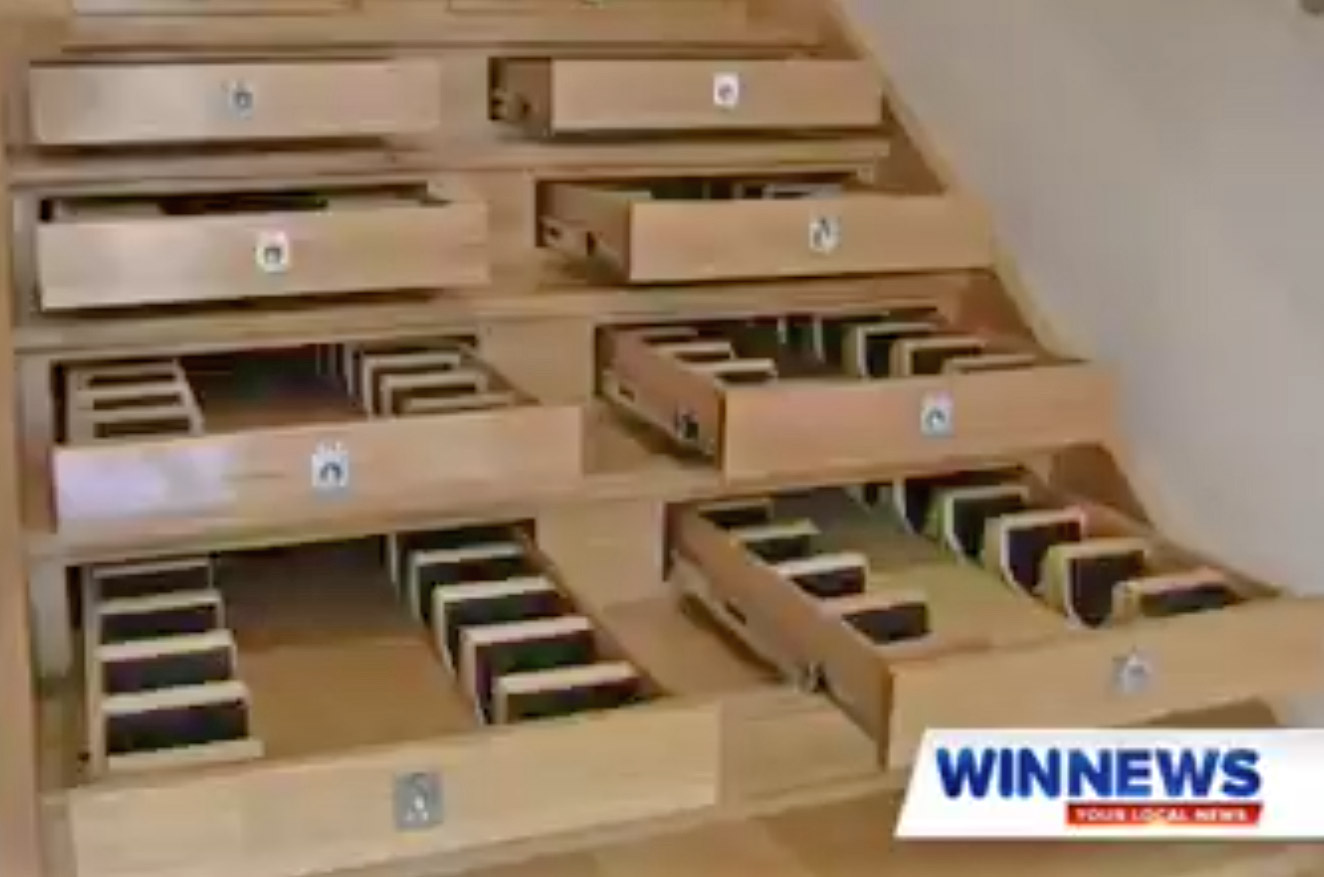 Credit: WIN News Bendingo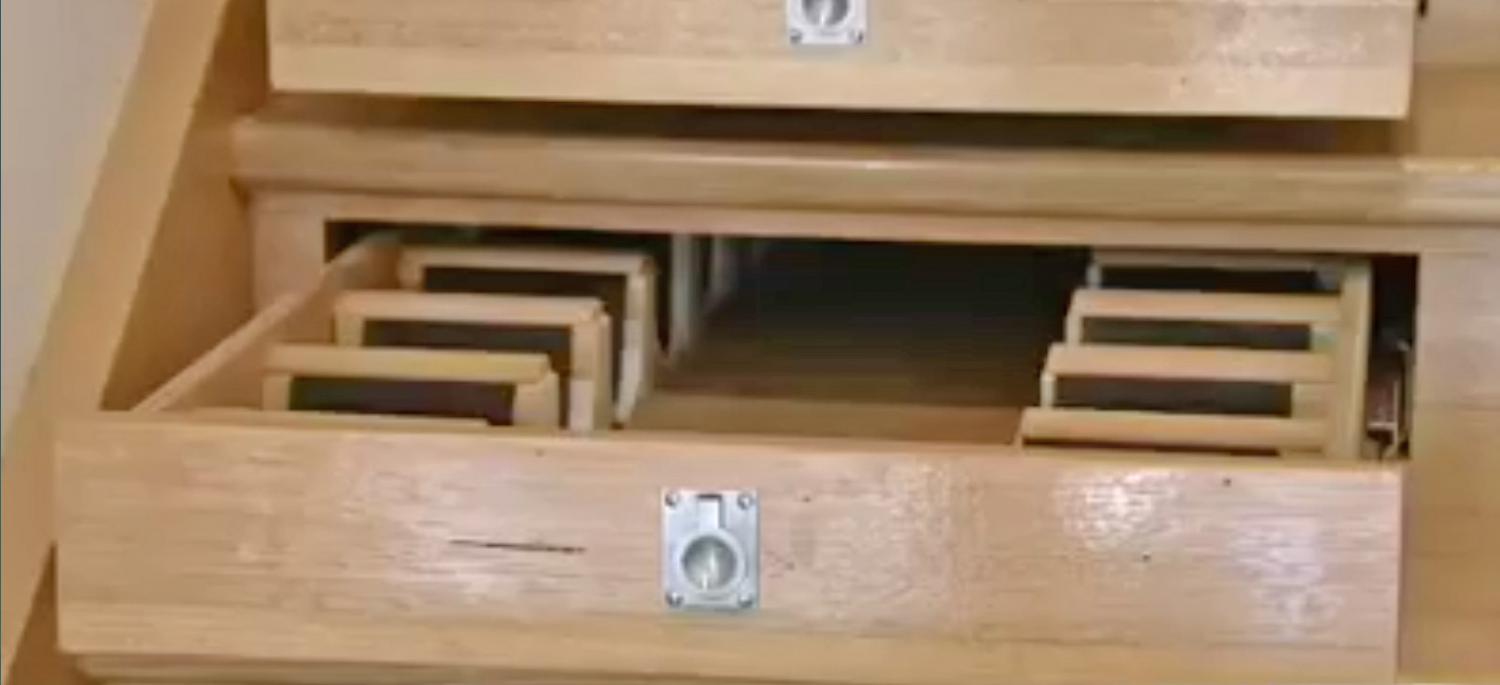 Credit: WIN News Bendingo
Subscribe To Our YouTube Channel