This LED Illuminated Floating Bar For The Pool Is Perfect For Night Swims
By Ryan on 06/24/2022 2:22 PM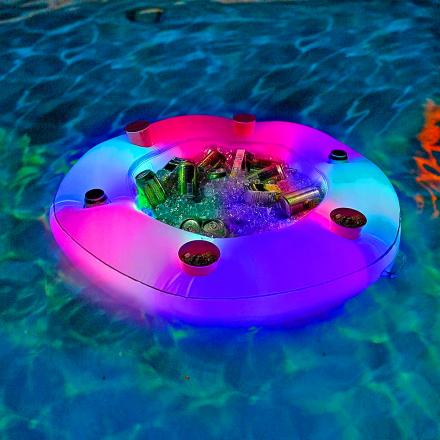 If you're looking for the perfect product for your upcoming summer retreat with friends and family, today is your lucky day! At last, you won't have to endure the summer heat radiating from the ground as you tip-toe towards your ice-cold drinks in your cooler. With the PoolCandy Illuminated LED Floating Bar, you can conveniently have your favorite beverages cold and ready to drink right in the pool while you swim and chat with your friends.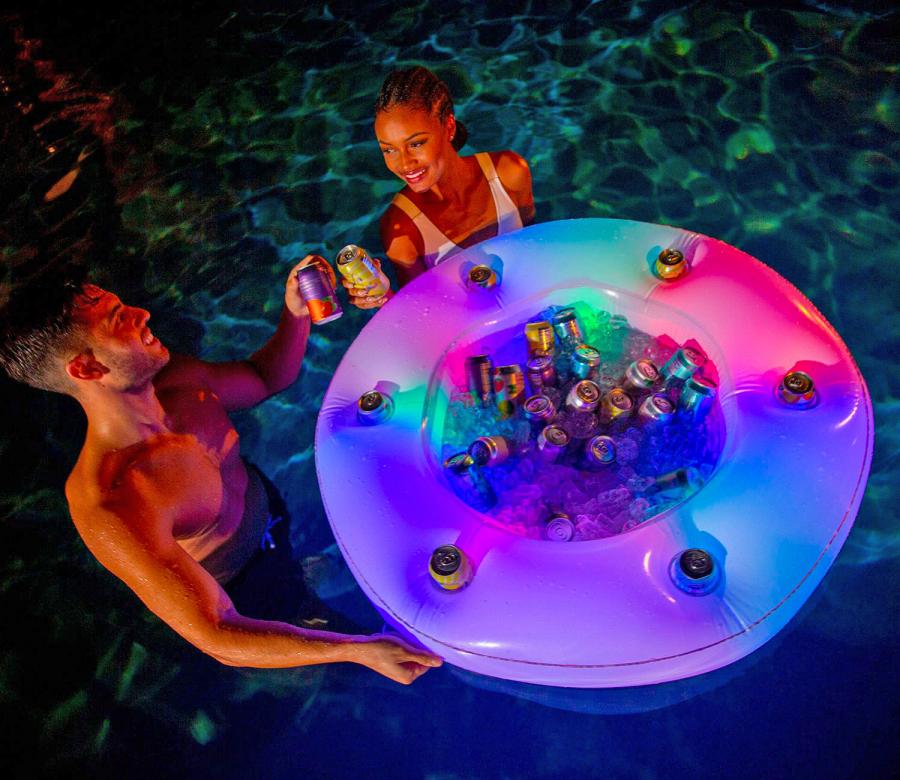 There's no need to worry about the weight of the beverages sinking or damaging the inflatable. This floating bar is made out of heavy-duty polyvinyl chloride or PVC for long-lasting use.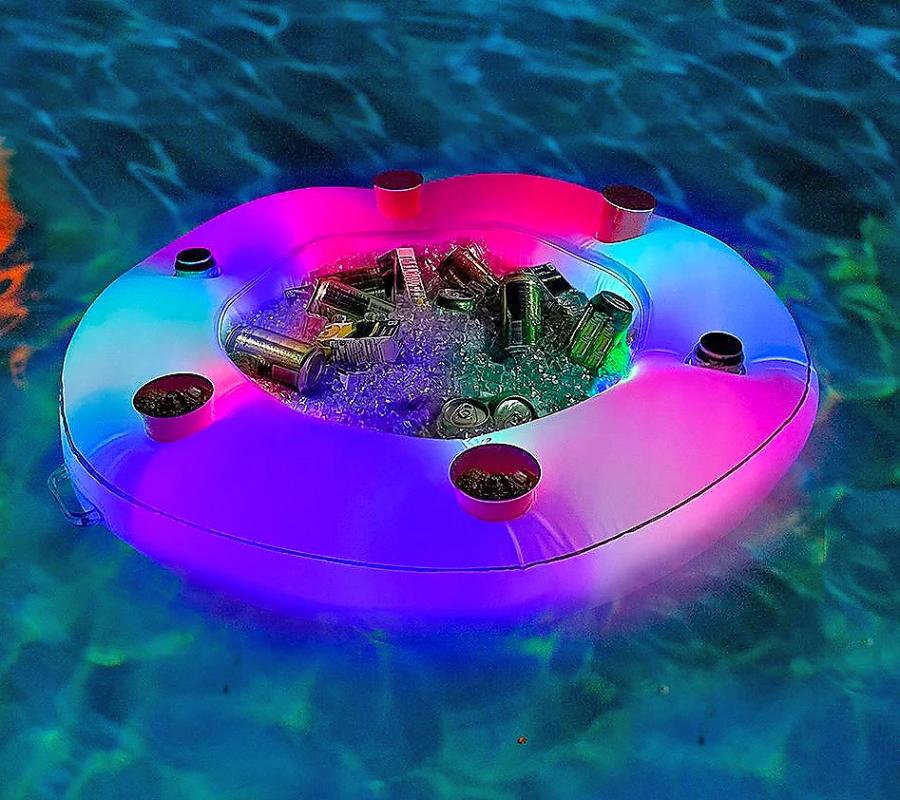 What's more, it's suitable for outdoor and indoor purposes and will keep its glow even after prolonged exposure to the sun's heat, dust, and dirt. This is because PVC does well under ultraviolet rays and is pretty easy to wash when exposed to the elements.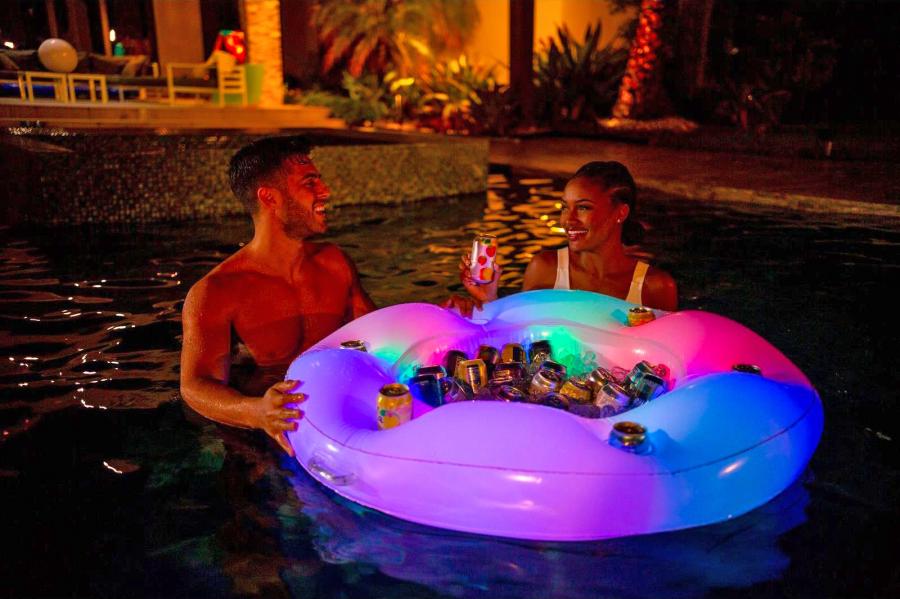 The illuminated floating bar is perfectly shaped like a round table, perfect for a small reunion in the pool. The best part? It's enough to have six friends gather around comfortably without having to bump shoulders, as it has a diameter of 43 inches and comes with six bottle/cup holders for your drinks.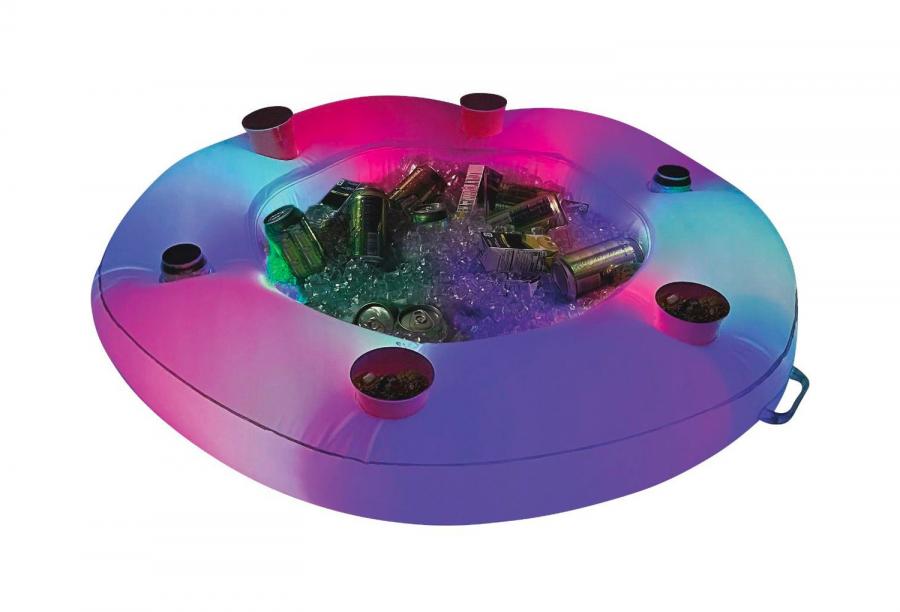 This floating bar also works as a cooler, thanks to the depressed center portion that can easily carry enough ice to keep your drinks cold while still leaving enough room for a case of beer or more.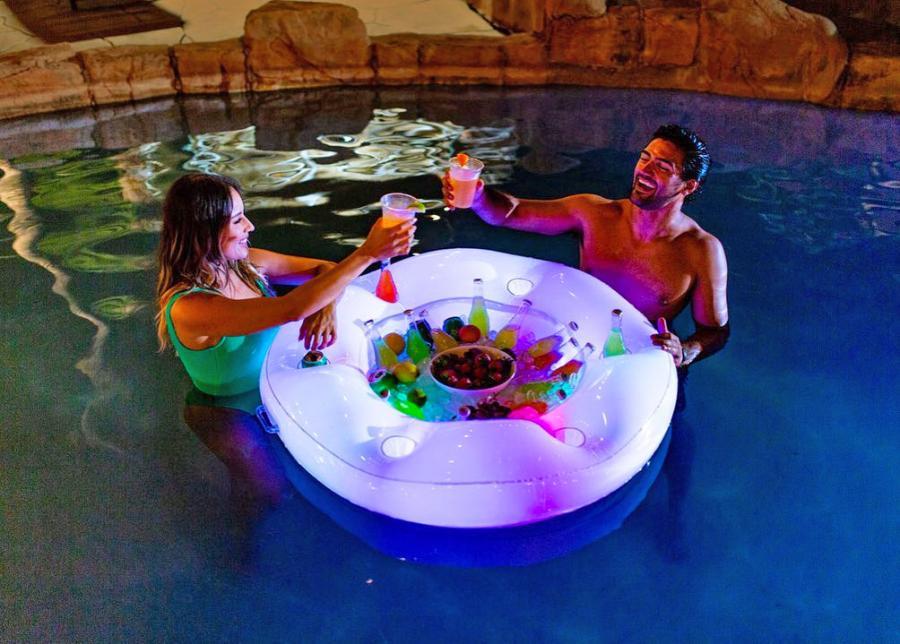 Another thing that makes it the perfect centerpiece is its LED lights with two-blinking modes. This doesn't only make it a viable instant tabletop bar and cooler during a hot summer day but also during a pool party under the starlit sky. Lastly, you can power it up with only 3 AA batteries which are enough to keep the party going throughout the night.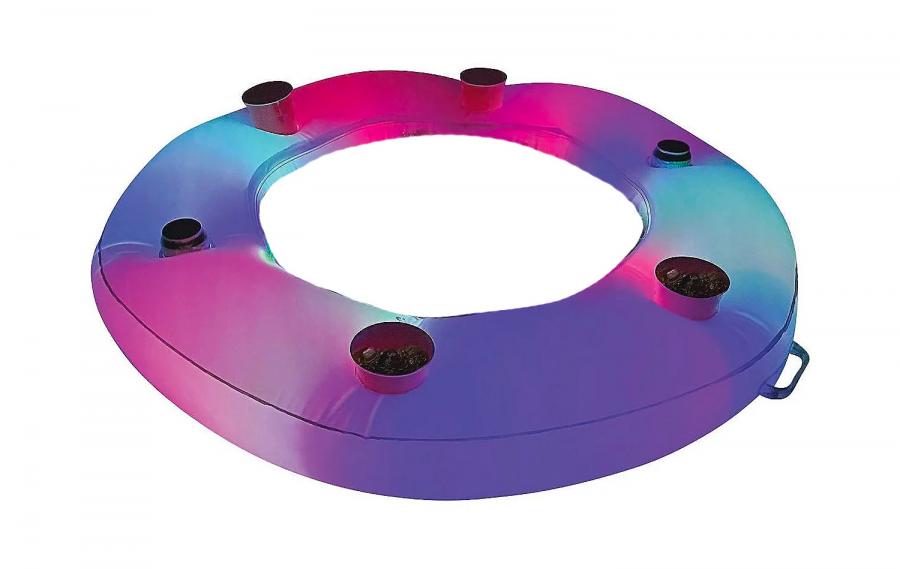 You can snag one of these LED illuminated floating bar floats for the pool from QVC for around $21 bucks!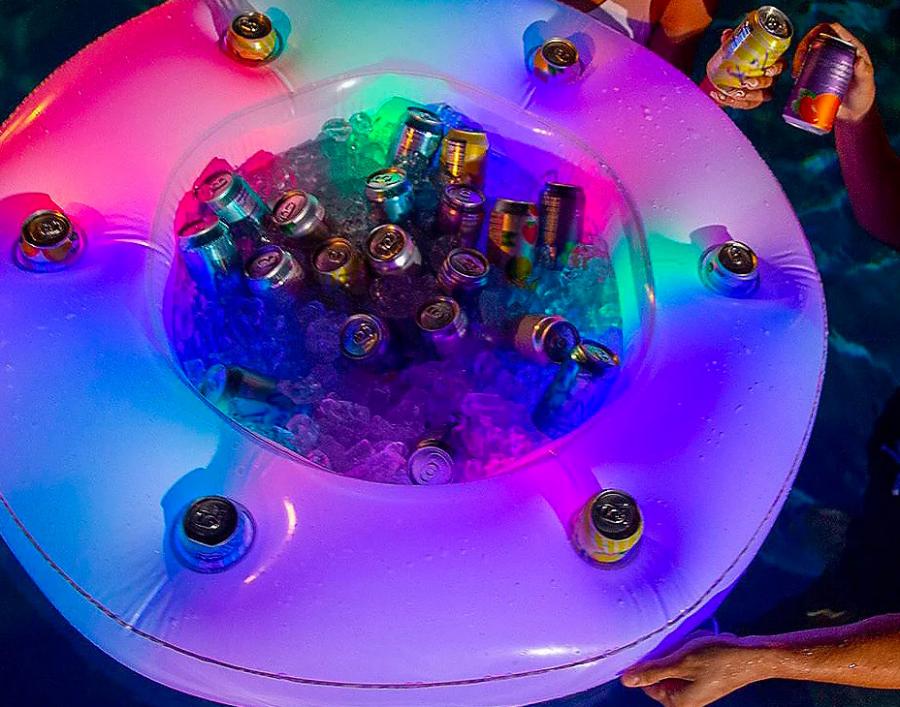 They also offer a similar LED lit buffet table. Although this one isn't meant necessarily to be used in the water, it can be placed next to the pool for even more snacks and drinks that are easily accessible while swimming.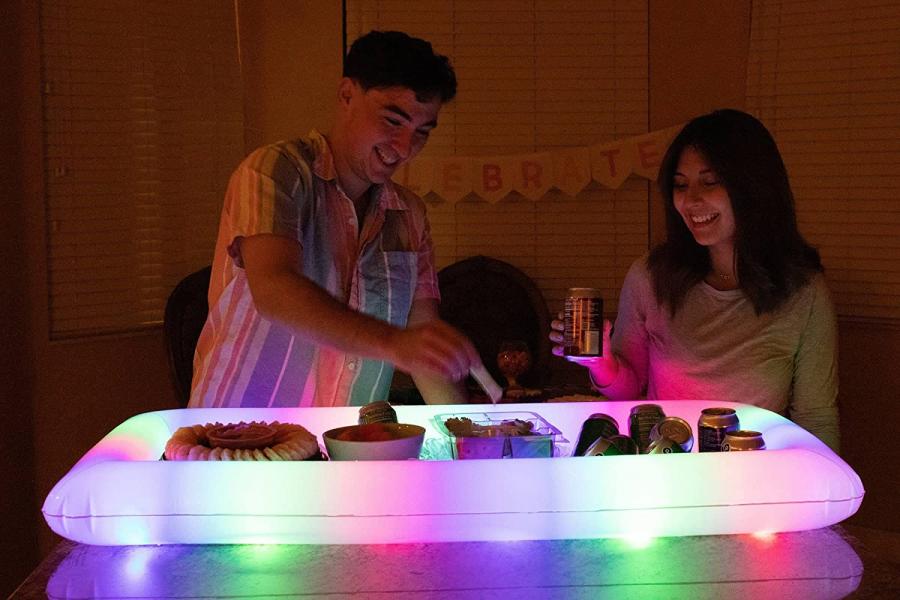 You can snag the LED lit inflatable buffet table from Amazon for around 30 bucks!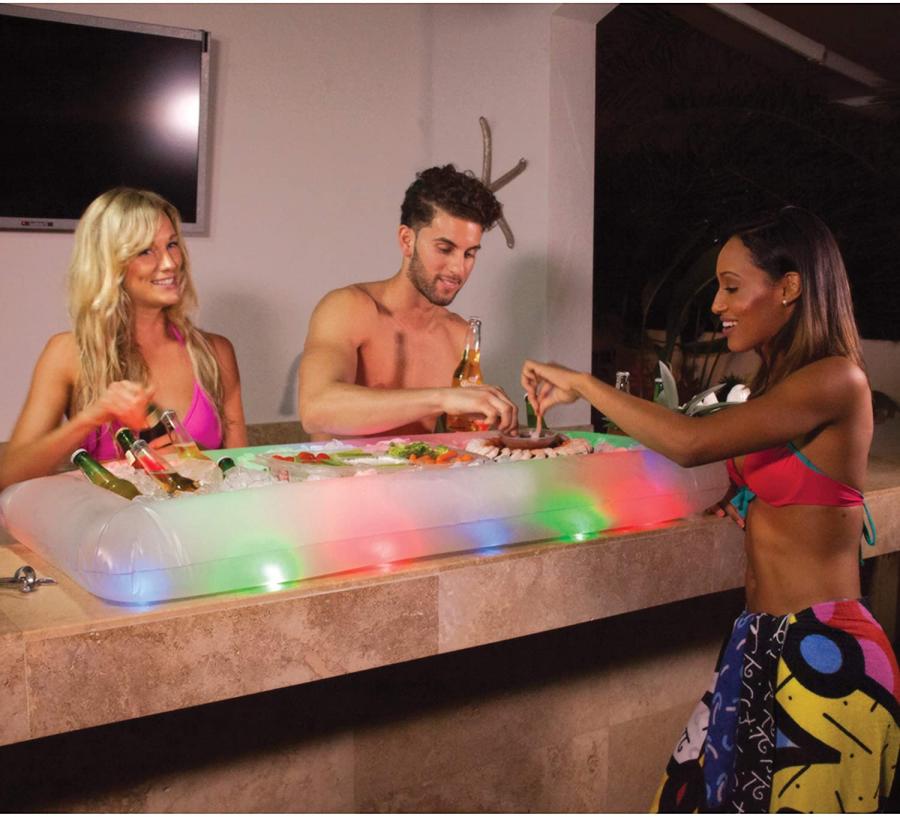 Be sure to stay in your motorized pool lounger to easily make your way to and from the floating snacks and drink float!