We Found The Coolest Gadgets You Need In Your Garage For 2020
By Ryan on 07/14/2020 1:55 PM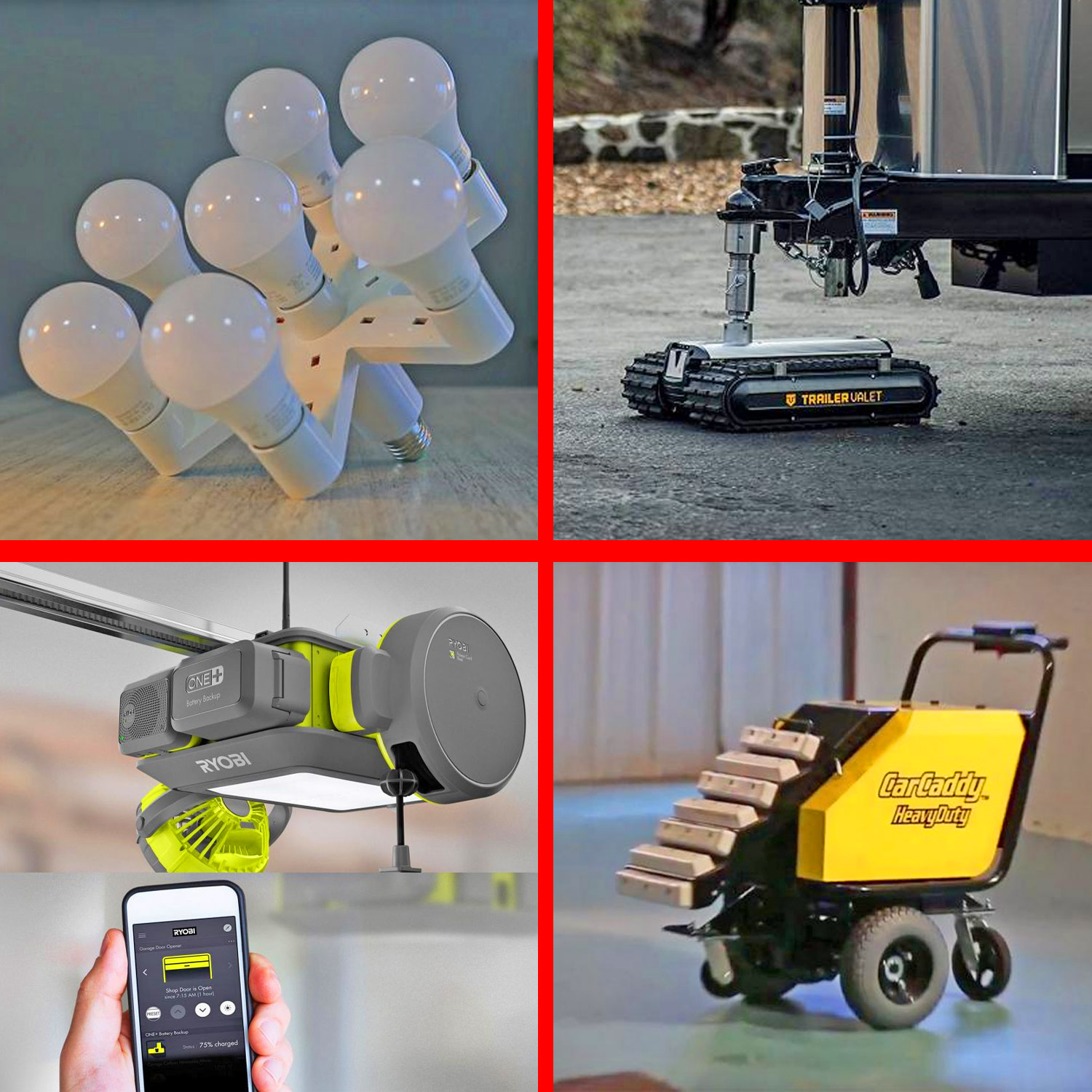 With how much time you probably spend in your garage, chances are you could benefit from some of these ingenious gadgets that'll surely spice up your garage. We put together a list of the coolest gadgets that you must have for your garage in 2020. You may not need or require all of them, but chances are you'll find a few that'll make your life just a bit easier when working on a car, organizing, or doing some woodworking in your garage.
7-in-1 Light-Bulb Splitter Puts 7 Bulbs In One Socket
Let there be light. And I mean a lot of light. If you need some serious light anywhere, check out this 7-in-1 Light-Bulb Adapter. It puts 7 Bulbs into one socket. When is the last time you saw 7 bulbs in a single socket? Yeah, I've never seen it either, but the fact that this adapter does this is simply amazing. That's 7 times the light power.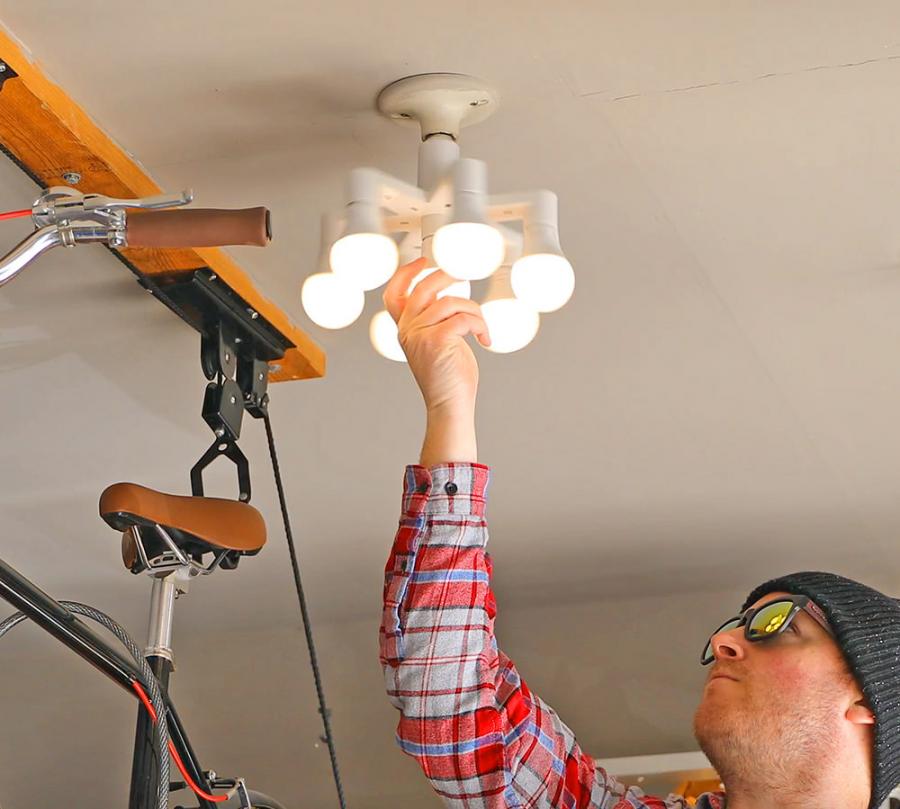 GET THIS ONE HERE
This Portable Car Tire Pump Can Inflate Your Tires in an Emergency
It's been a long cold winter and your low tire pressure light just came on. Not to worry! The TireTek Portable Tire Inflator plugs into your car's cigarette lighter or 12V outlet to give you an air supply when you desperately need it. This pump can inflate the average car tire in less than three minutes and get you back on the road. It has a 10 ft long cigarette lighter power cord and three additional nozzle accessories.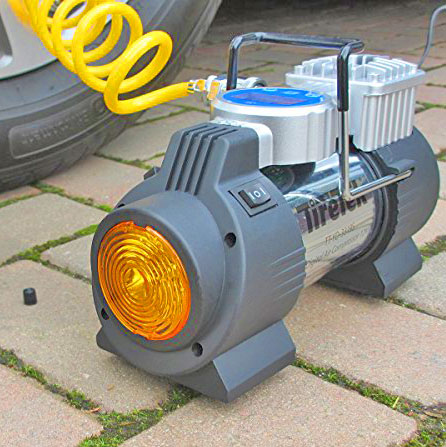 GET THIS ONE HERE
Hydraulic Car Dolly Lets You Move Your Car Around When Jacked Up
In many situations it's not easy to move your car around when you are doing work on it. But if you need to move your car when it doesn't run or when you are trying to get it running, or just trying to make some extra room in your garage, the Hydraulic Vehicle Automotive Moving Jack Dolly has you covered. This professional positioning hydraulic jack helps to move your car or engine easily, with no hassle at all.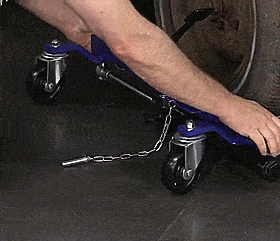 GET THIS ONE HERE
Fake Car Spikes To Prevent Cars From Driving Where You Don't Want Them
Live on a dead-end road and have a lot of dummies turning around in your driveway when you'd rather they not? These fake car spikes would be perfect to set a few at the end of your driveway to make these people think that if they go into your driveway they'll pop a tire or two. Although completely bendable, harmless, and completely safe to drive over, the fake car spikes give the impression that they'll destroy your tires, and makes no sense to risk the expense when you could simply choose another driveway to turn around in.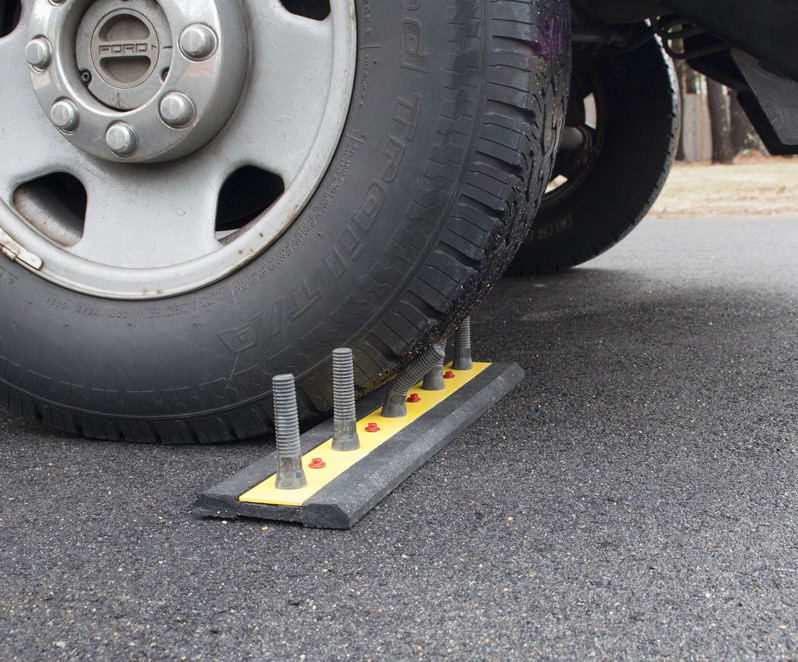 GET THIS ONE HERE
Hide-a-Ride Lets You Store Your Bicycle On Your Ceiling
If you live in a small apartment in the city, you probably don't have a great place to store your bicycle when it's not in use. Sure, there are plenty of bike racks for the home that let you mount it on your wall, but that takes up a lot of precious room that you don't have an abundance of. This company has made a bicycle rack that lets you easily mount your bicycle on the ceiling sideways so it'll take up the least amount of space possible.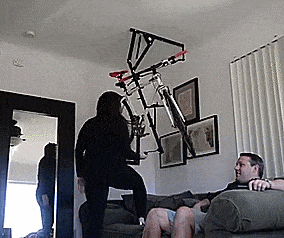 GET THIS ONE HERE
Auxx-Lift: A Remote Controlled Storage Lift For Your Garage
If you're like me, you have so much random crap scattered throughout your garage, that you can't even park your car inside of it. If only there was somewhere to put it all... The Aux-Lift is a remote controlled storage lift that you can install to the ceiling of your garage so that you can easily store and access your stuff with just a remote.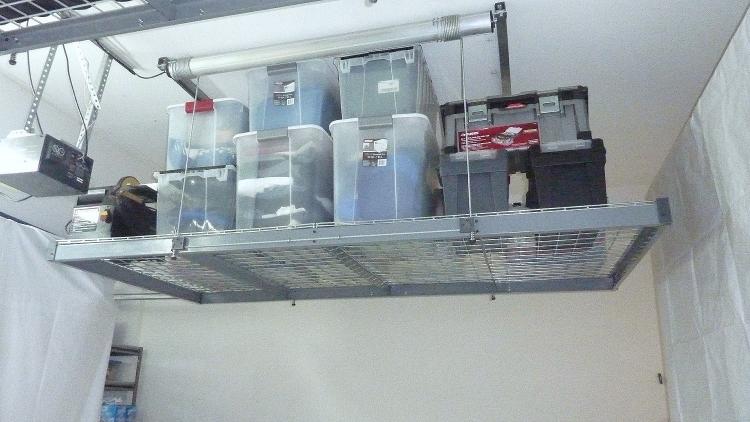 GET THIS ONE HERE
Innovia Automatic Paper Towel Dispenser For The Home or Garage
When you go into a public restroom and have to wind or turn a knob to get your paper towel to come out of its dispenser, you just know that your hands are are leaving with more germs than they came into that bathroom with. That's why automatic paper towel dispensers are key for public restrooms. Now you can get that same technology right in your kitchen or garage at home.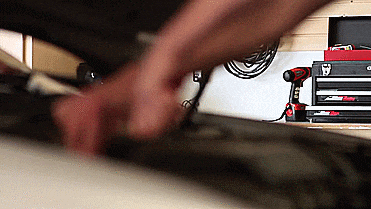 GET THIS ONE HERE
Trailer Valet: Robot That Parks Heavy Trailers and Boats
Moving heavy trailers or caravans can be nearly impossible with just one person due to how heavy they are. Well, now there's a little remote control robot that can move and park your trailer into the perfect spot with pretty much no effort from you. It comes in three different models, with the biggest model able to move trailers up to 9,000 lbs. So there's practically no trailer it can't handle!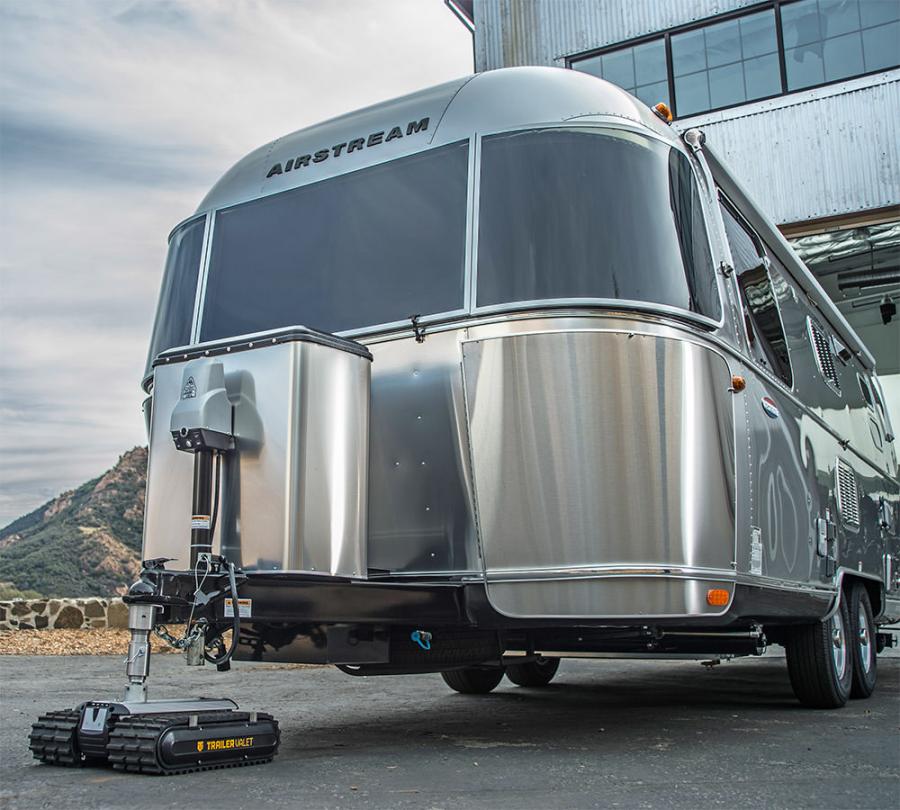 GET THIS ONE HERE
Remote Control Automatic Car Cover
Wouldn't it be nice if your car could just cover itself when you want to protect it from the sun and snow when parked outside your garage?! Well, it seems that automatic car covers are now a thing. If an automatic car umbrella isn't your thing, maybe this remote controlled automatic car cover by Favo Tech is more your style.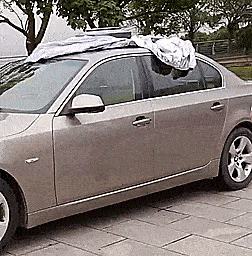 GET THIS ONE HERE
CarCaddy Electric Car Pusher
Car dealerships and car repair shops often need to move around cars, and a lot of times the car isn't it working order so they can't just start it up and move it to where it needs to be. So instead of having to manually push these cars around, this unique little cart called the CarCaddy by DJProducts automatically moves them around with very little effort from the person operating it.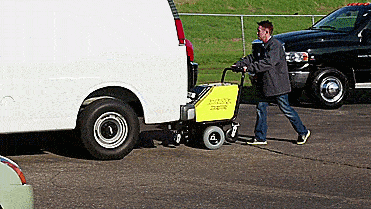 GET THIS ONE HERE
This Ultimate Toolbox Turns a Steel Drum Barrel Into a Rotating Tool Organizer
If your garage is like mine, you most likely have tools scattered pretty much everywhere, including the ground, under cars, and some that found their way under the deep-freeze. Sure you could buy a little toolbox to store a few tools, but wouldn't you rather have The Ultimate Toolbox that can store practically everything?! Well, that's exactly what this toolbox is called, and it's made from an actual full-size steel oil barrel, and the inside rotates between 3 different sides where you can store your tools.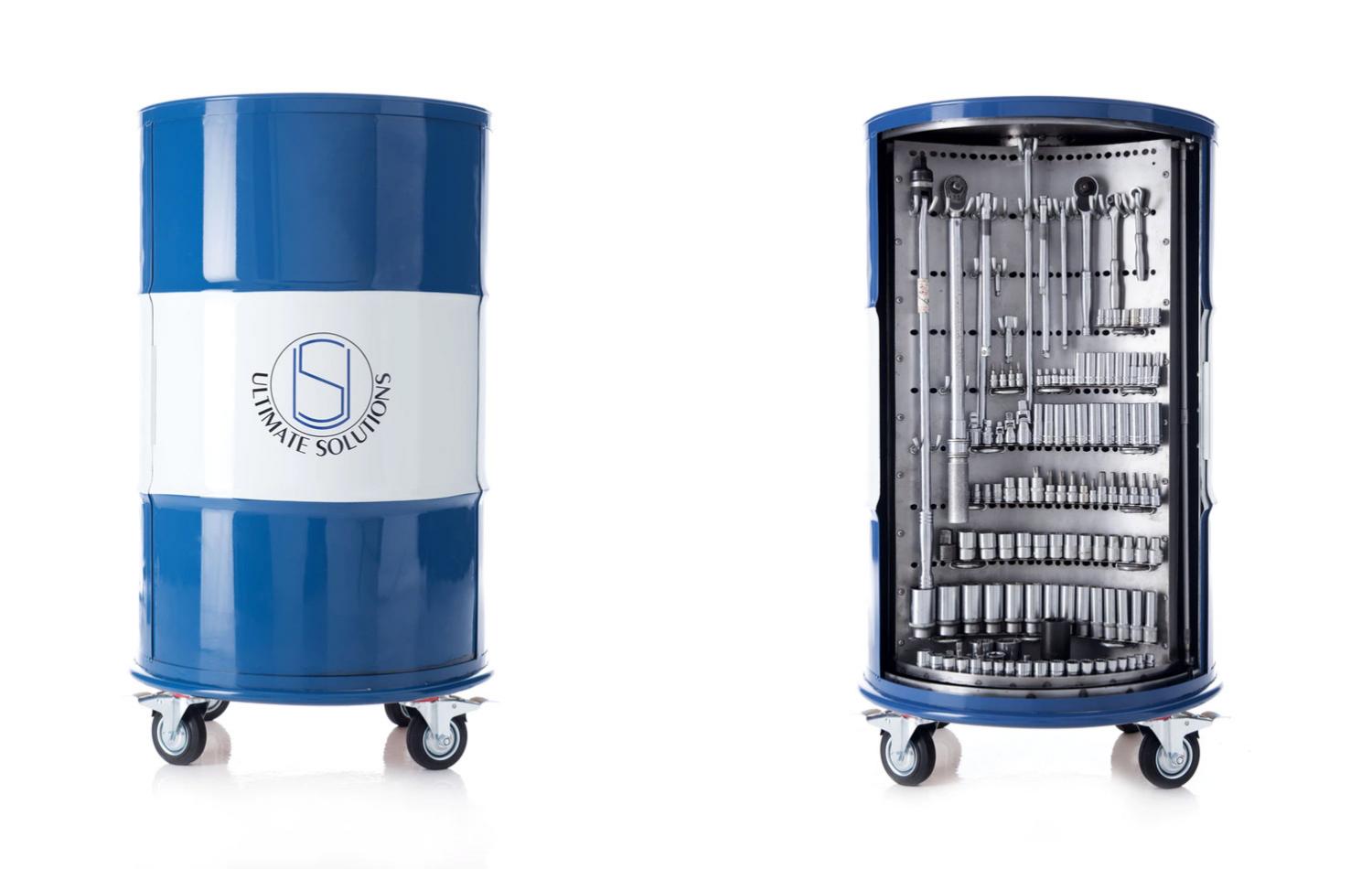 GET THIS ONE HERE
Mag-Pad: A Magnetic Pad That Holds Your Tools While Working
You've probably seen the GrypMat which is a flexible tray that holds and grips your tools while you work, well this new tool holder called the the Mag-Pad does that and more. It's a magnetic pad that you can attach to anything metallic and it'll hold and cling onto your tools while you work in the garage, under a car hood, and more.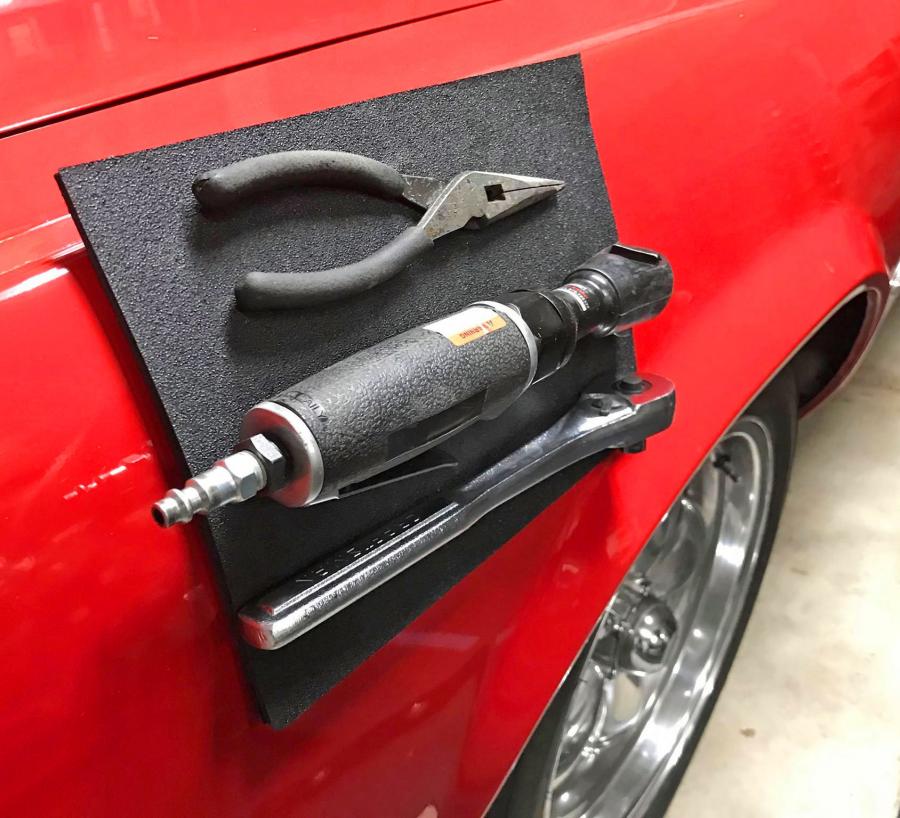 GET THIS ONE HERE
These Giant Rubber Reusable Twist Ties Will Help You Organize Everything
Regular twist ties are nice and all if you're looking to keep your loaf of bread fresh, and zip ties are nice for organizing things once and then throwing them in the trash since you have to cut it open when you're done with them. This company makes these ingenious giant reusable rubber twist ties that help you organize your gear, your garage, and practically everything. They're called the Gear Tie by Nite Ize.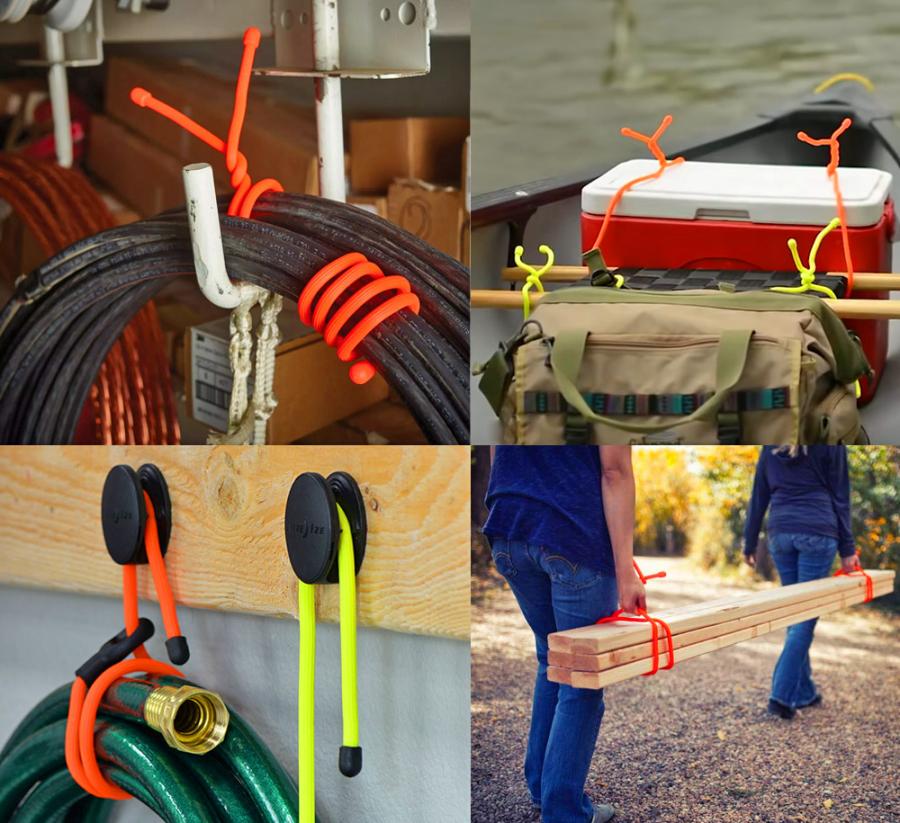 GET THIS ONE HERE
This Genius Rolling Mosquito Screen Attaches Right To Your Garage Door Track
If there's anything worse than mosquitoes please let me know, I'm all ears. Relaxing in the garage with family and friends is great, as long as the bugs and mosquitoes don't crash the party. Sure there are mosquito nets that you can string up on your garage, but those take so long to setup and dissemble, and you can't leave them up when you close your garage. This unique garage door mosquito net attaches to your garage door track so that you can lower and raise it when needed, while still giving you the ability to lower and raise the garage door.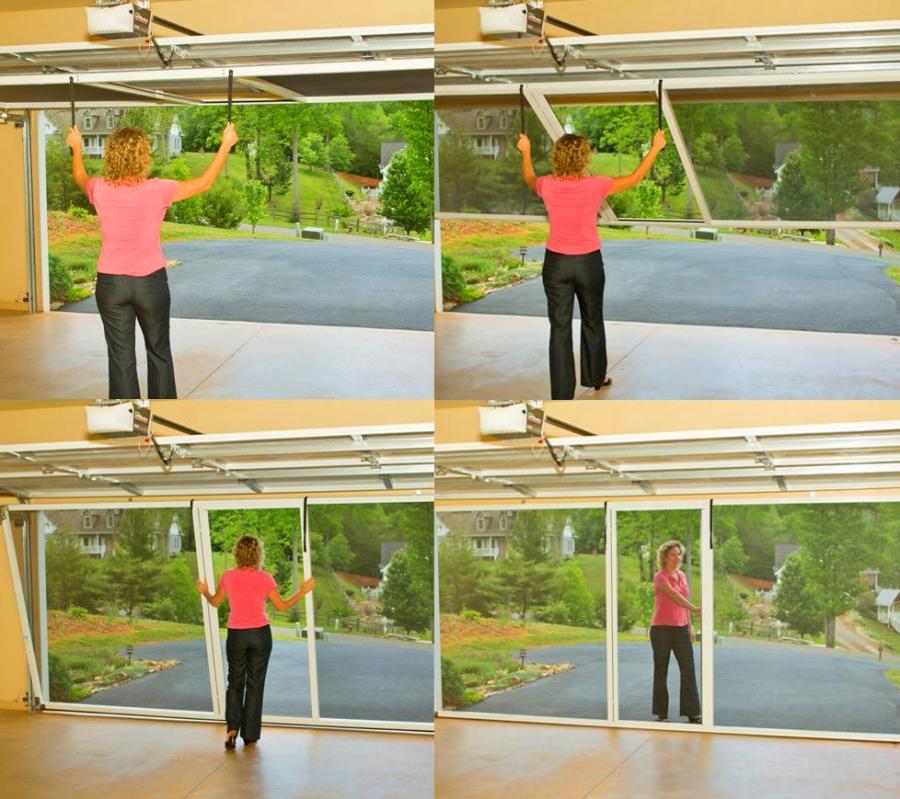 GET THIS ONE HERE
Ultimate Garage Door Opener, Ultra-Quiet, Modular, and Smart Phone Capable
Whenever I open or close my garage door, it sounds like a thousand suns colliding, and will surely startle awake anyone within a quarter-mile radius to my house. Ryobi, has clearly taken these loud garage doors into consideration when making this new unique ultra-quiet garage door opener. Not only is it super quiet, but it also has modular additions, along with smart phone capabilities, which pretty much makes it the ultimate garage door opener.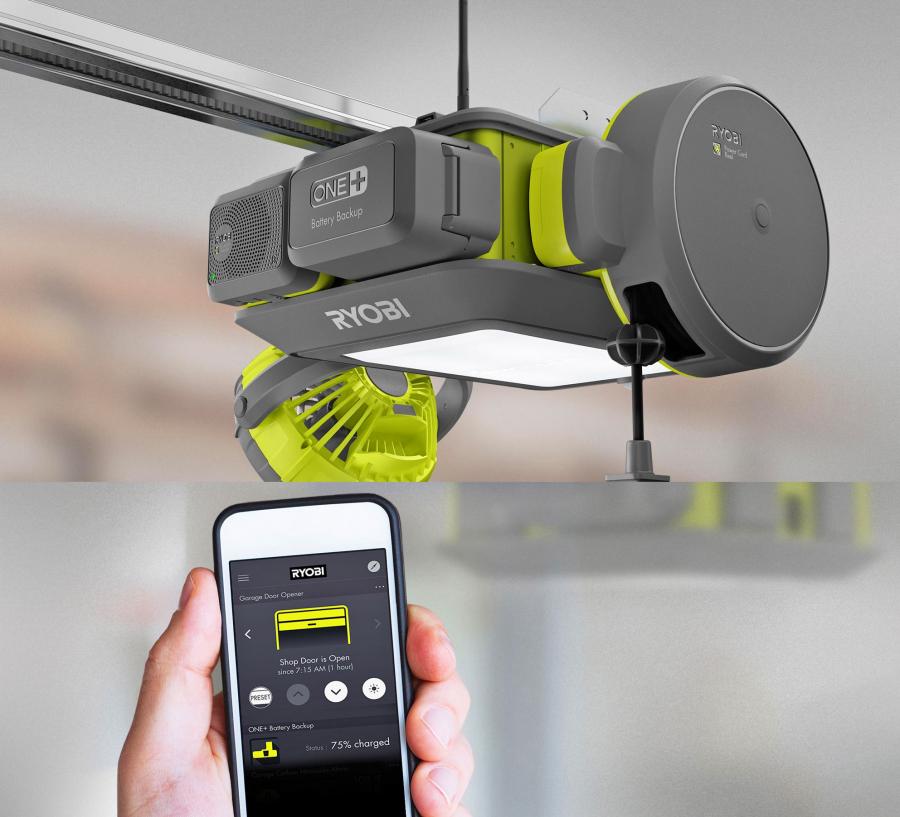 GET THIS ONE HERE
Ryobi Cordless Battery Powered Shop Vacuum
I love my shop vacuum. It cleans up so much, and like most shop vacs, it has decent power. I really couldn't live without it. At least that was the case before I saw this one. The Ryobi Cordless Battery Powered Shop Vacuum cuts the cord, as the name implies. That means that it can go anywhere, and clean anything. Call me a dork, but I think I'm in love!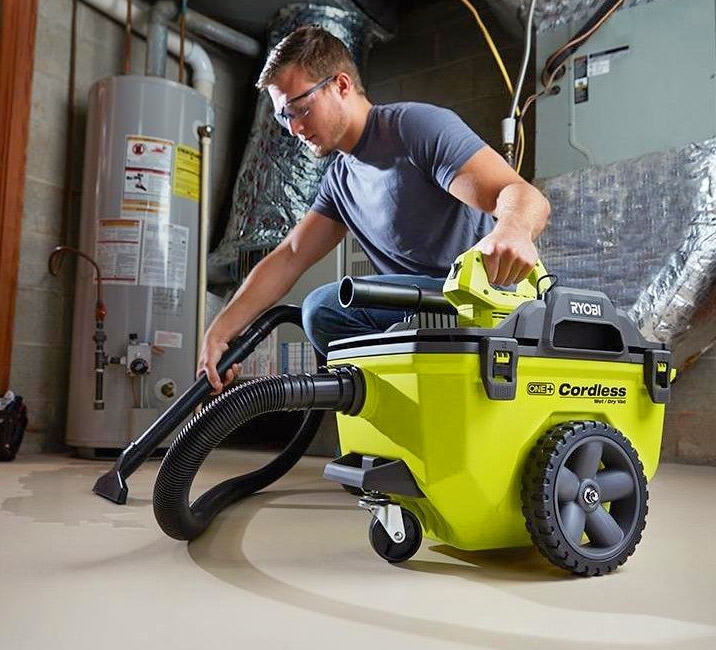 GET THIS ONE HERE
These Garage Door Decals Make It Look Like There's an Airplane, Horse, or Giant Dump Truck In Your Garage
You may have already seen the incredible 3D epoxy floors that we posted a while back that let you turn your bathroom into a beach or your kitchen into a grassy walkway. Well, now there's a way to make a similar illusion on your garage door to make it look to passer-bys that you have a giant airplane, dump truck, or even a horse in your garage. The unique garage door decals are made and sold by Style Your Garage, a German based company that sells a ton of different styles to choose from to create incredible illusions on your garage and even other places like your balcony, walls, doors, and more.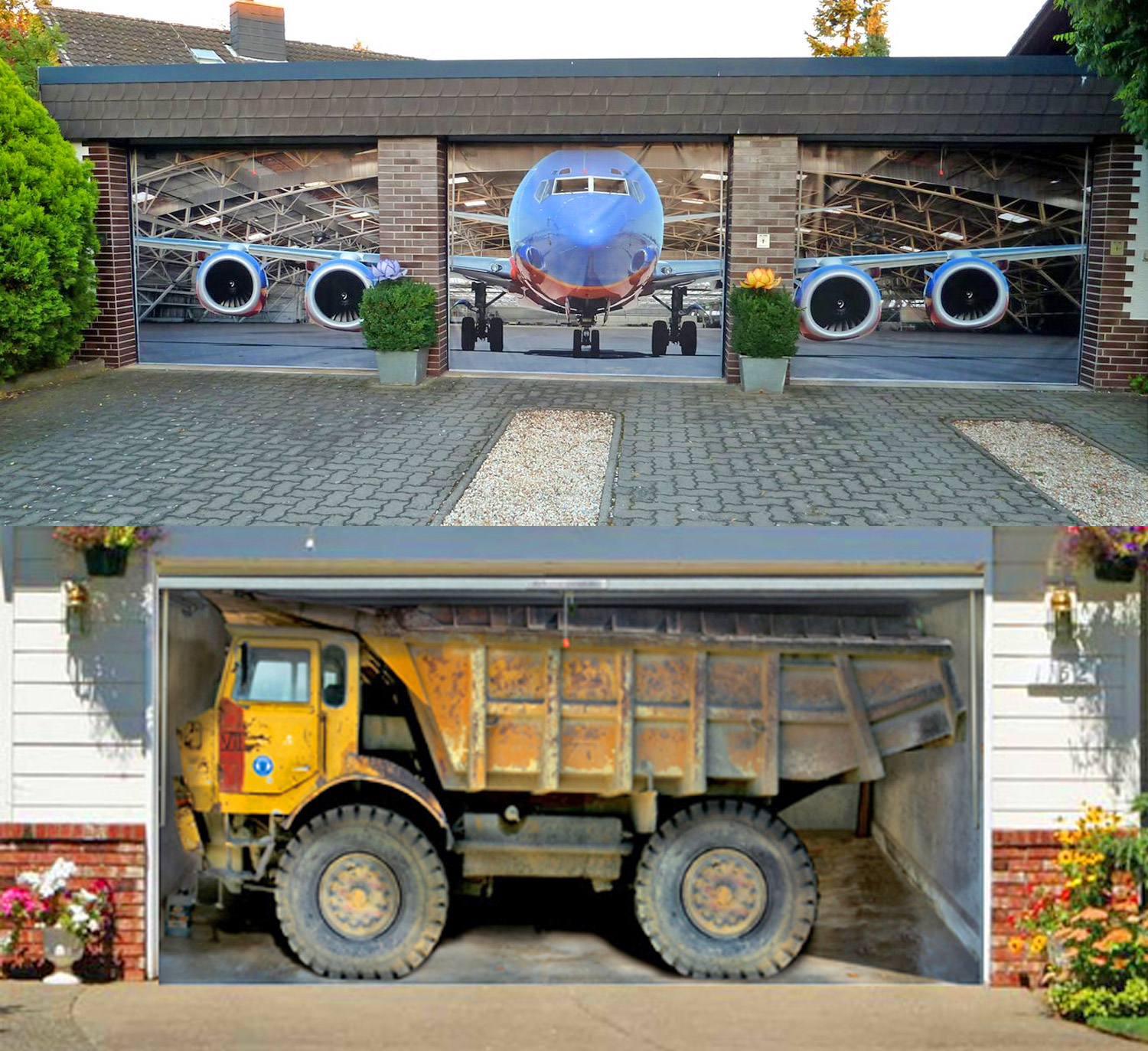 GET THIS ONE HERE
Socket Shelf: Wall-Mounted 8-Port Surge Protector With Built-In Shelf
I've definitely been in a few bathrooms that had little-to-no shelf space to set anything, which makes it nearly impossible to do anything of value in their. What would have helped this no-shelving situation? This unique socket shelf! It's basically a surge protector that plugs right into your existing outlets and not only gives you 8 total plugin-ports, but it also gives you a handy shelf to set things on top of it.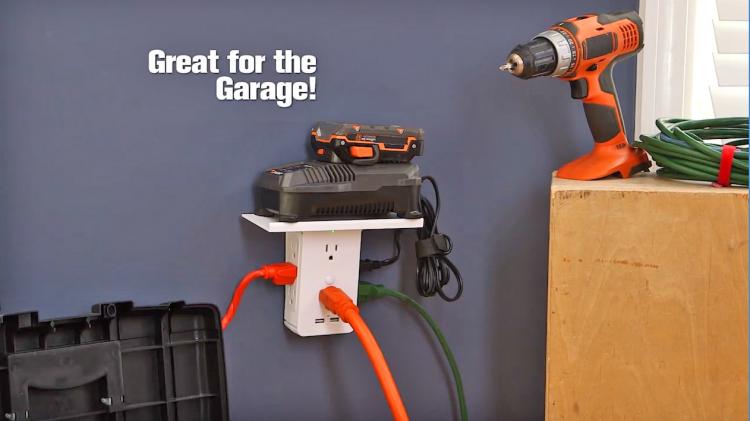 GET THIS ONE HERE