GrypMat: A Flexible Non-Slip Tool Tray
By Ryan on 02/13/2017 4:49 PM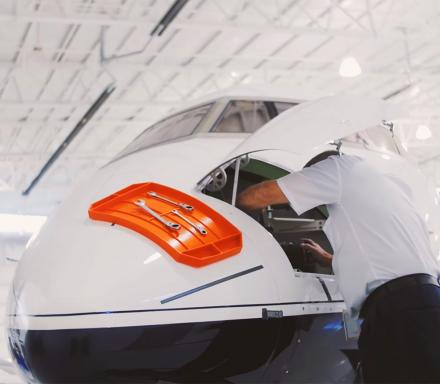 As an airplane mechanic in the Air-Force, Tom Burden was burdened by tools rolling off the front of the plane whenever he set them down. So he went out and invented a device that holds his tools in place when he sets them down on extreme angles along with a variety of awkwardly shaped work surfaces. The GrypMat is a flexible tool tray that will grip your tools onto pretty much any surface for easy access whenever you need them.
Perfect for mechanics who need to set tools down under the hood of a car, or for just working on random projects around the home, the GrypMat grips to pretty much any type of surface, whether it's curved, angled, slippery, or just randomly uneven.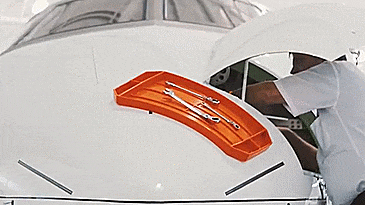 Not only great for keeping you from fetching your tools when they fall to the ground, the GrypMat makes things a whole lot safer by keeping your tools in your tool tray rather than falling on someone's head if you're working somewhere high-up. Plus your tools will probably last longer by not crashing to the floor every few minutes.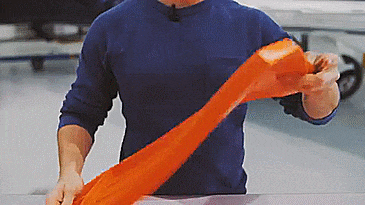 The Grypmat consists of a large open area with small borders to give extra grip, along with 2 smaller containers on each side of the tray to provide an area to keep smaller things like nuts and bolts from falling to the ground.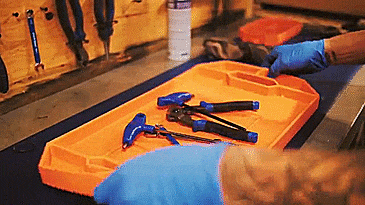 The Grypmat is orange in color, easily rolls up for easy storage and transport, and when fully unrolled and laid flat measures 21.5 inches long x 12 inches wide x 1 inch thick.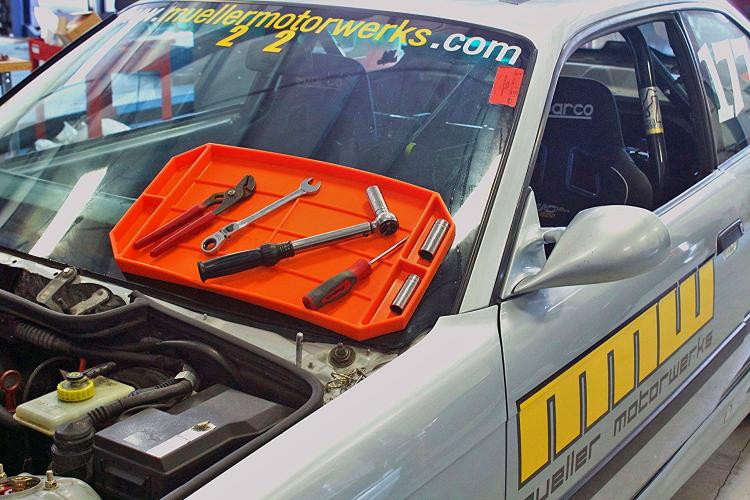 The flexible non-slip tool tray was originally funded on Kickstarter back in Early February 2017 where they raised over $110,000, and is now fully for sale on Amazon.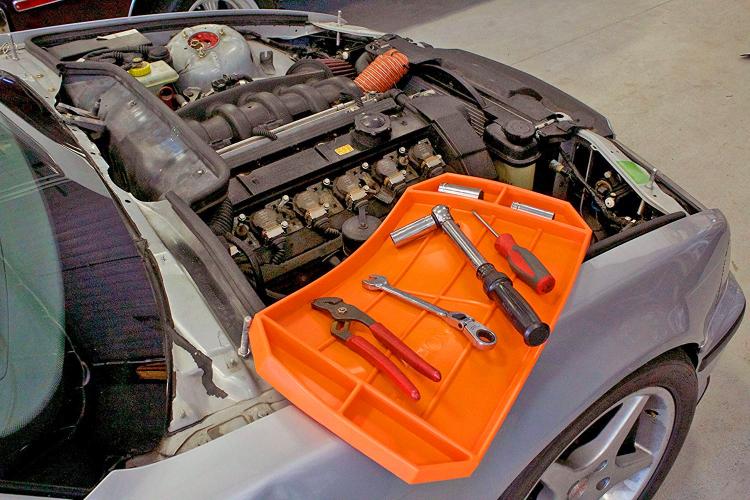 Check out the GrypMat in action via the video below.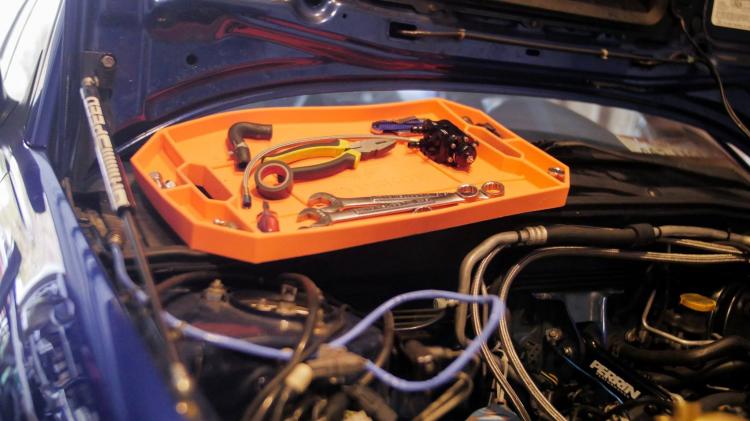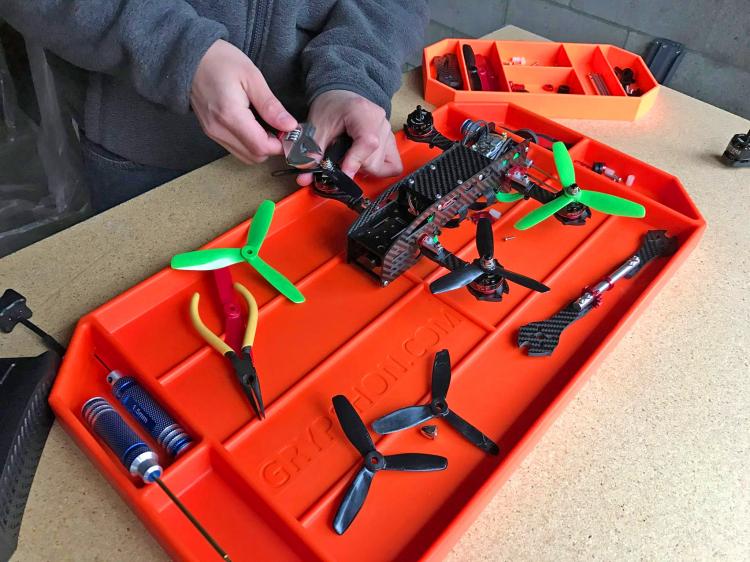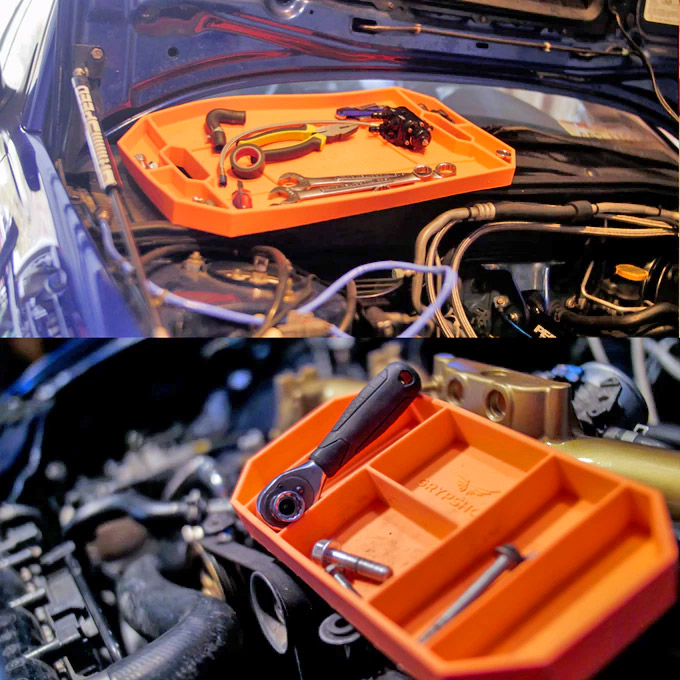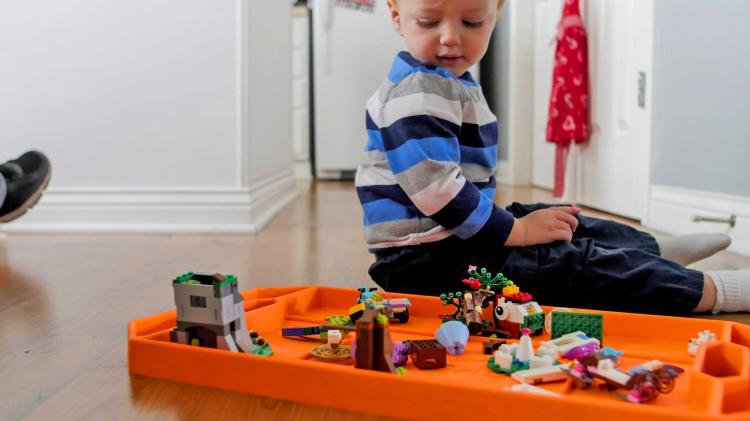 Subscribe To Our YouTube Channel