This Genius Bowl Holder Lets You Safely Remove Scalding Hot Bowls From The Microwave
By Ryan on 04/19/2021 10:35 AM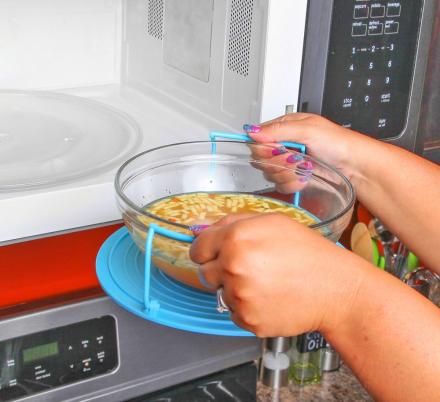 In every persons life they come to a crossroads after microwaving some leftovers or a bowl of soup. After nuking some food for 2+ minutes, they need to decide do I quickly grab and move the bowl out of the microwave before getting burned, or do I simply get a plate and safely remove it. The answer is always the first, and the burns to your fingers happens every-time. I would say there's no getting around the frequent life occurrence, that is until I saw this genius microwave hot bowl holder.
It's called the Micro Mate, and it's a brilliant multi-functional microwave accessory that not only prevents you from burning your hands and fingers on scalding hot bowls that just came out of the microwave, but it also acts as a bowl cover to prevent splattering, and a plate/bowl stacker so you can make more room inside your microwave.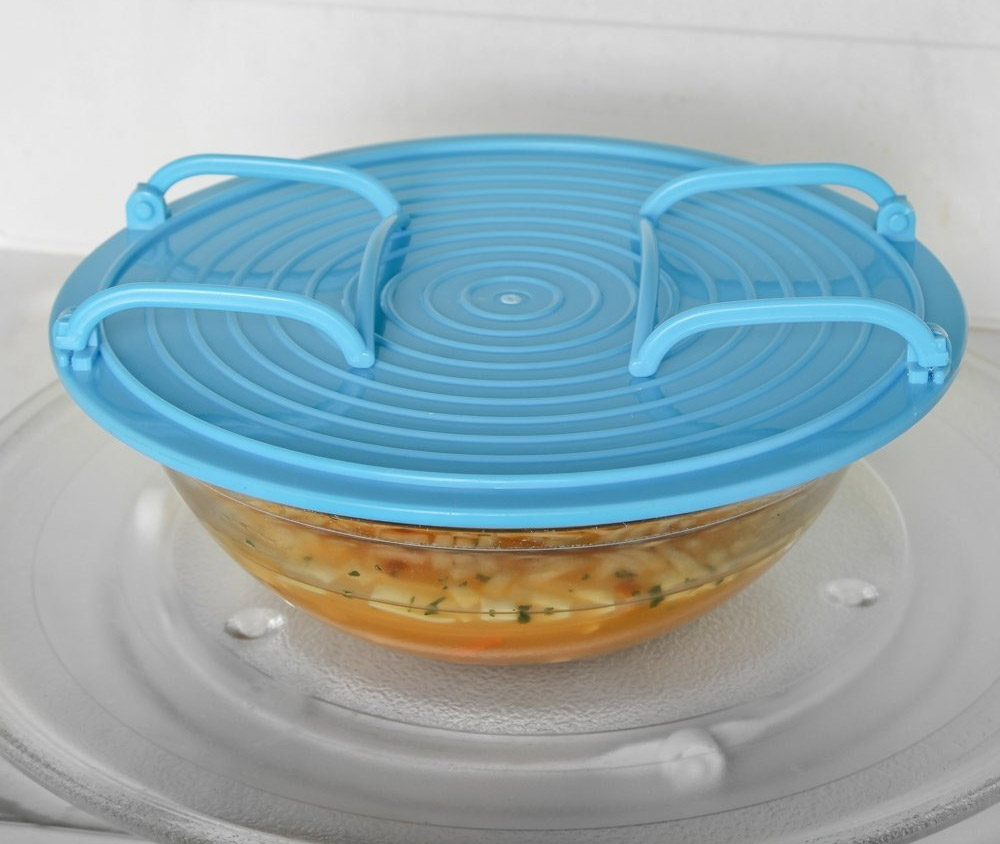 If you've made it this far into this article, chances are you already own the recipe book "Microwave Cooking For One", but if you haven't seen it, I would highly recommend any lonely person check it out.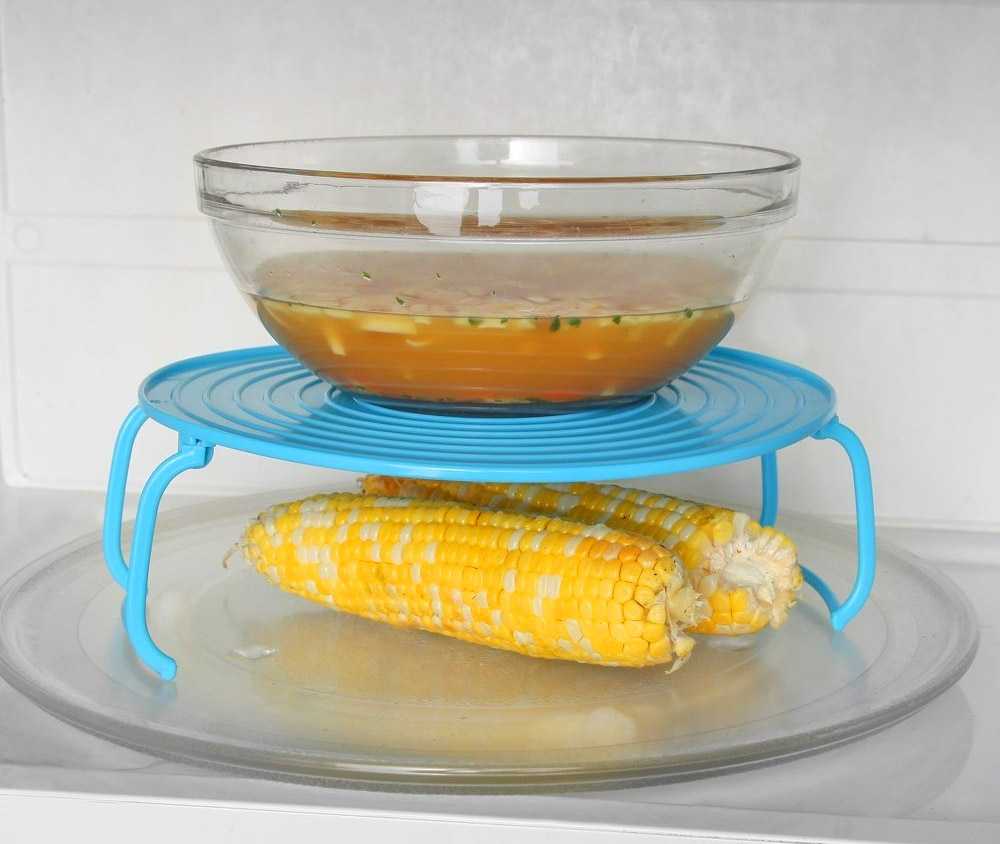 The Micro Mate microwave tray bowl holder is the ultimate way of removing scalding hot bowls and plates from your microwave. The sides of the tray have folding handles that can save space when not in use. Since the microwave bowl tray is made from polypropylene it will remain completely safe to touch, even after several minutes in the microwave.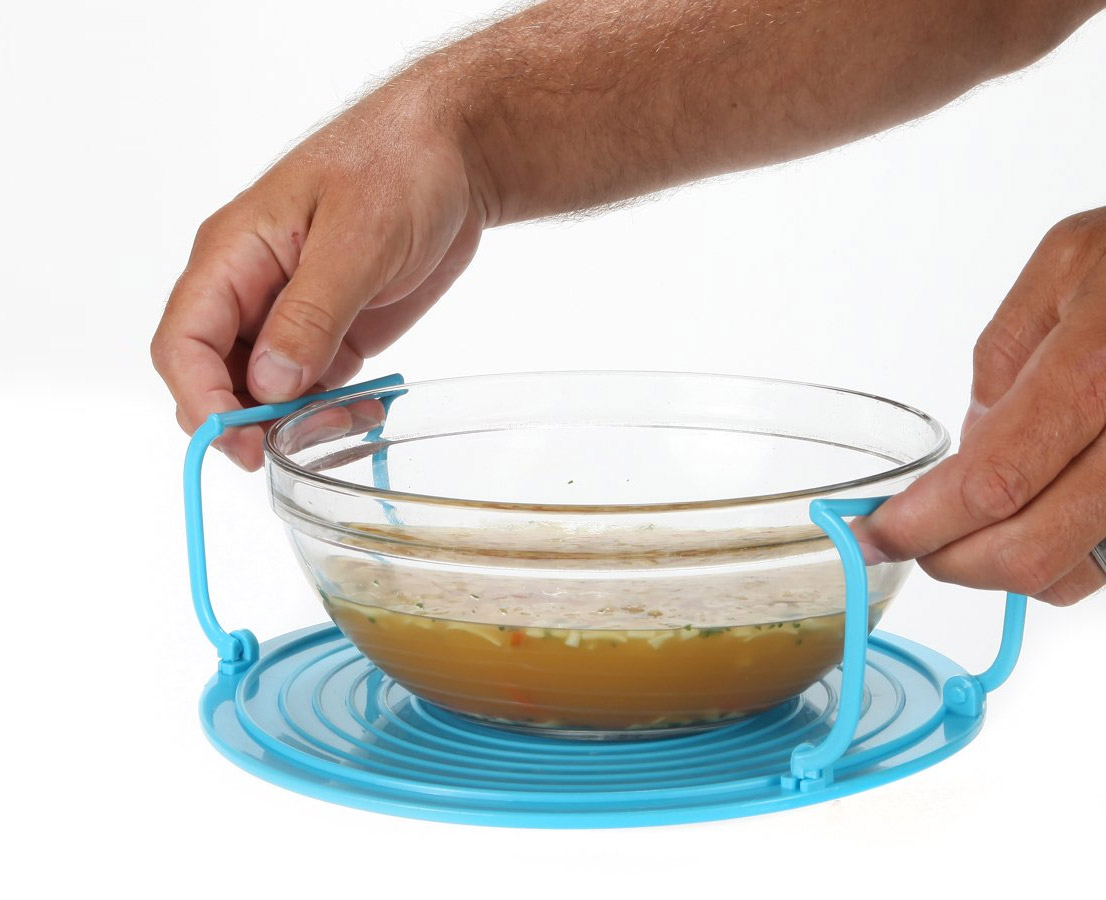 The folding microwave tray measure 9.25 inches in diameter so it can hold most standard size plates and bowls after exiting the microwave. It features 3 inch handles that make it super safe and easy to carry to your table from the microwave, and the large indents in the surface of the tray will ensure your dishes don't slide around while you're transporting your food.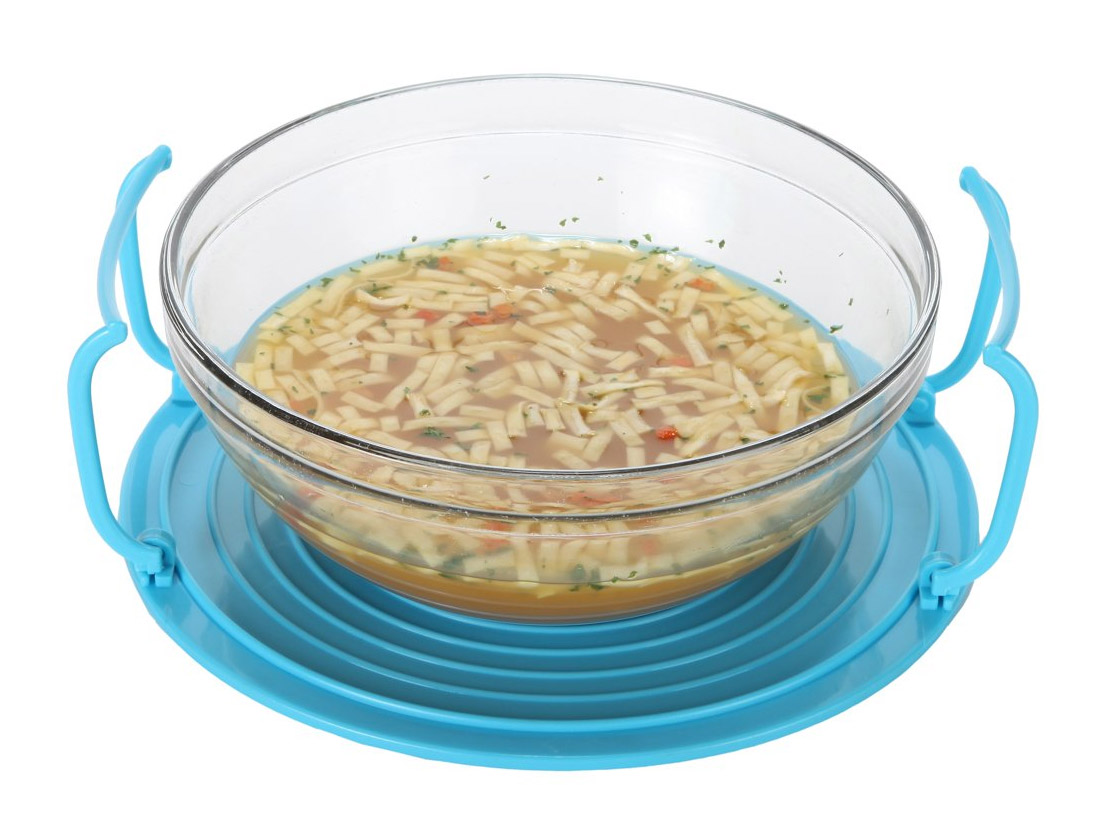 It's called the Home-X Micro Mate and it's self-proclaimed as "The Ultimate Multifunctional Microwave Accessory"!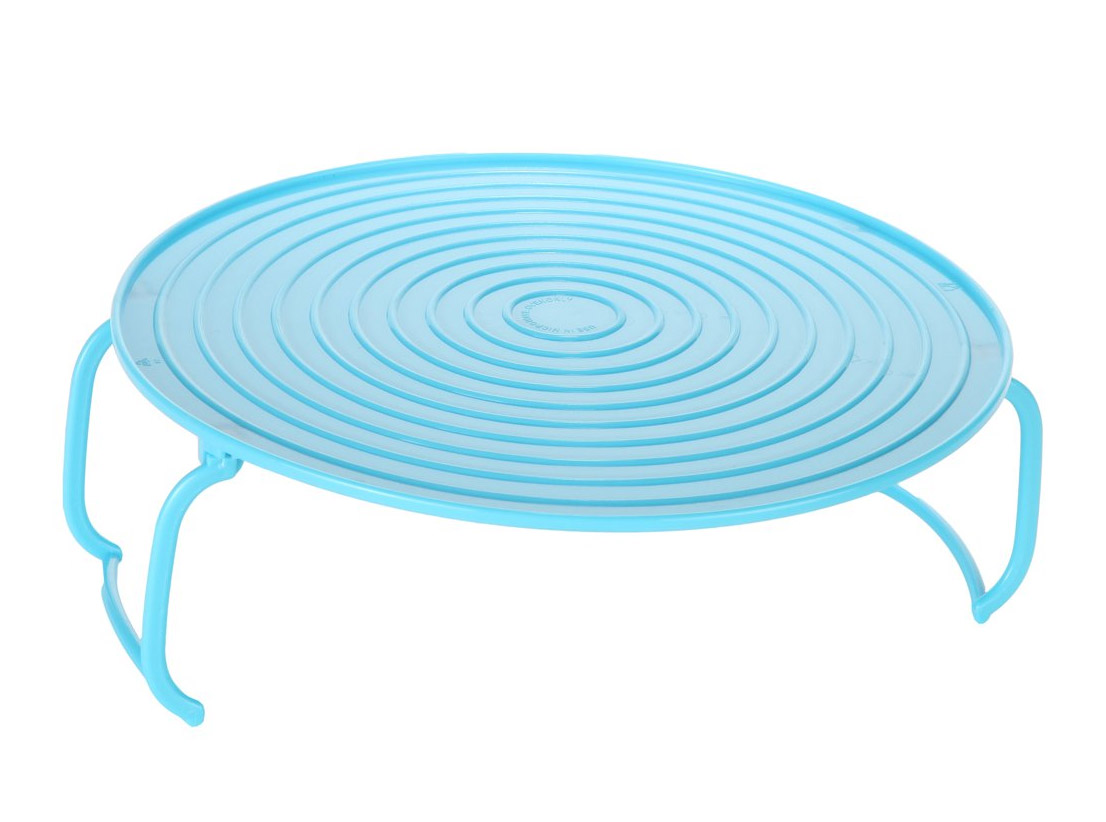 The device not only helps you remove lava-hot dishes from the microwave without burning your hands, but it also prevents splatters from happening inside your microwave by doubling as a lid.