Transparent Bottom Inflatable Water Raft Gives Great Views Of Underwater Life
By Ryan on 07/28/2017 9:52 AM (Updated: 06/07/2018 9:32 AM)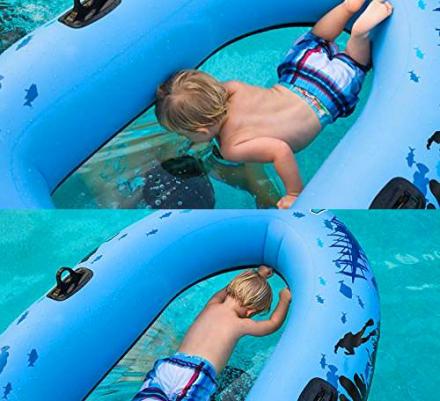 Enjoy viewing the underwater sea life, but not so much putting on goggles and a snorkel? Or maybe your child just doesn't know how to use a snorkel yet and would like to still view underwater while being in the safety of a tube above the water. This transparent bottom water raft lets you or your child do just that. Once in the water, the bottom will give a crystal clear view of the underwater life without the need to go underwater.
Similar to the Reefboard dry snorkel, and the kids Sea Window, the clear bottom inflatable raft feels like you're walking on water. Plus it's super durable so it's great for use with both kids and adults.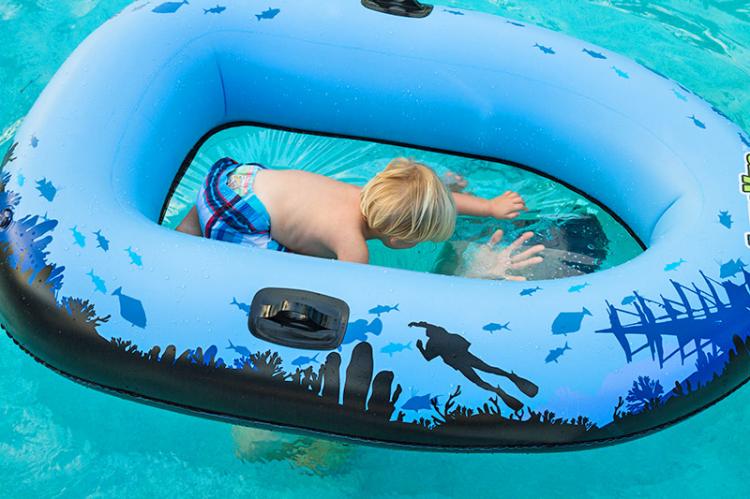 The Aquavue Voyager as so it's called makes for a perfect gift idea for beach-goers, kids, or outdoorsy people, and is great for getting an unobstructed view of the underwater life in lakes, oceans, and rivers without the need to go underwater or know how to use a snorkel.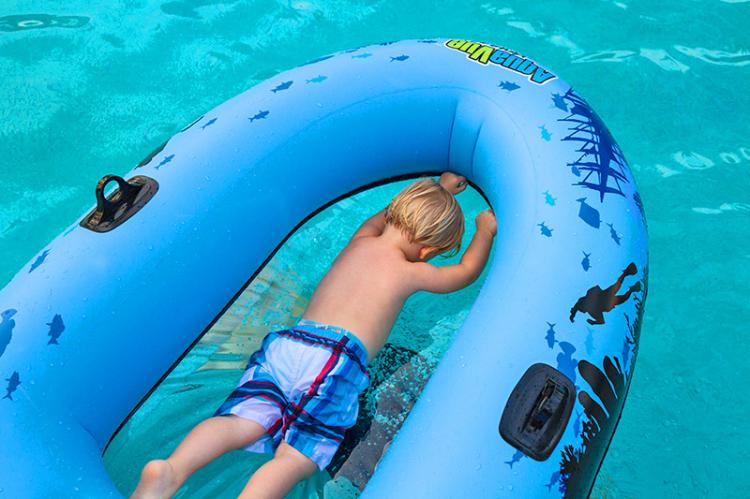 The transparent bottom inflatable tube features a pull rope to easily haul it around while in the water, safety handles along with oar locks to use with paddles, and has two air valves for easy and quick inflation with your mouth, electric pump, or foot/hand pump.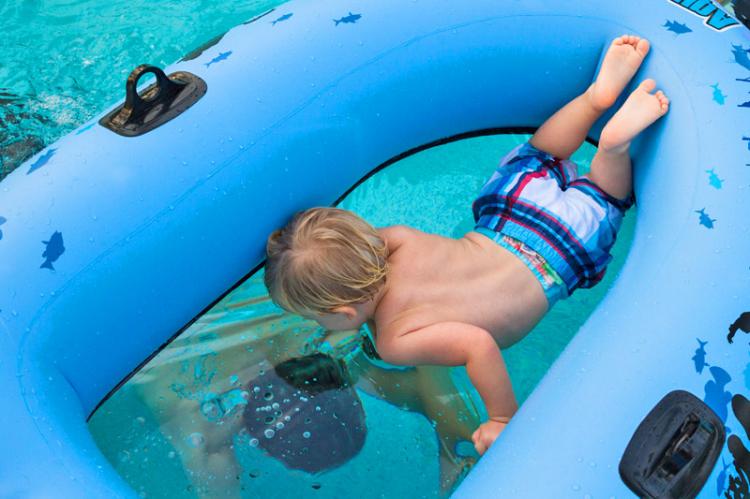 A quick air-release valve lets you easily drain the raft of it's air for easy storage, has a weight capacity of 185 lbs (but has been tested to support over 300 lbs without failure), it weighs 3 lbs, and when fully inflated the clear bottom raft measures 62 inches long x 40 inches wide.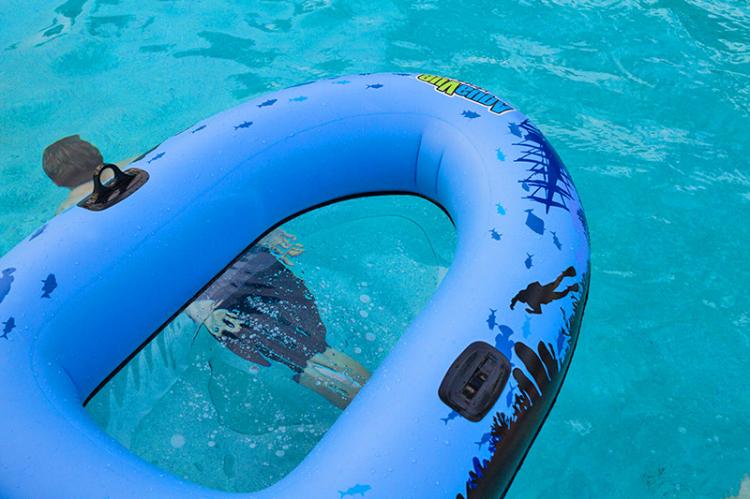 Check out the Aquavue Voyager transparent bottom inflatable raft in action via the video below.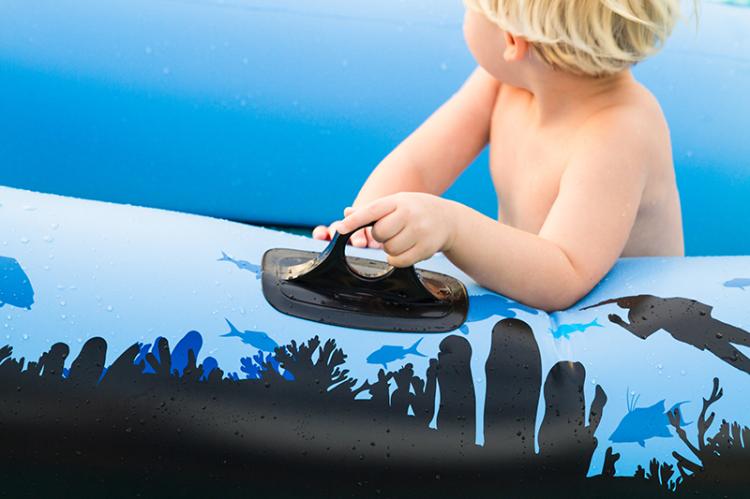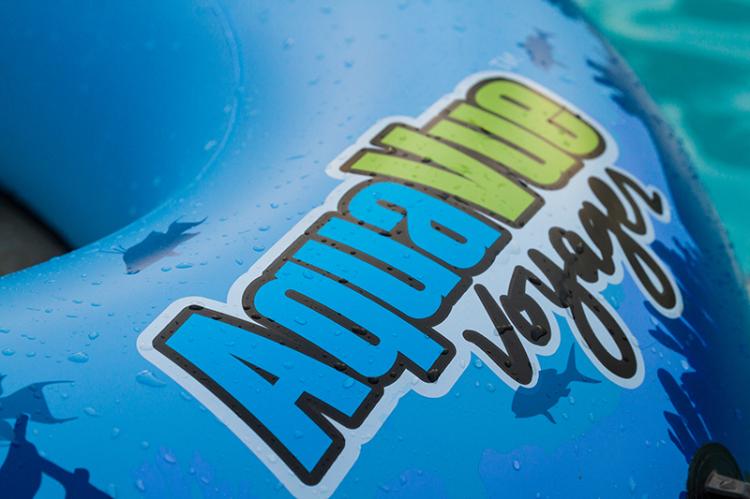 Subscribe To Our YouTube Channel