Cat Night-Light Tap The Kitty To Turn It On/Off
By Ryan on 03/06/2018 4:28 PM (Updated: 07/31/2019 11:02 AM)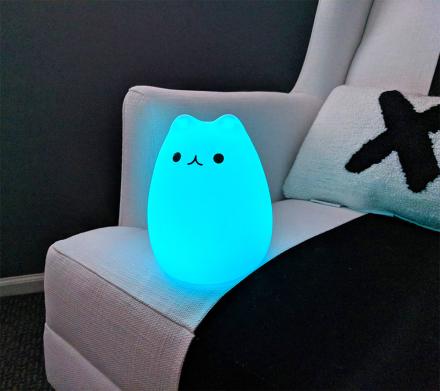 You've seen the butt slap lamp that you have to slap to turn it on and off, well this cat night-light works the same way. Switches, button, and on/off tabs are so boring to use. Slapping is the new way to do things around here. This fun cat lamp lets you give it a tap to turn it on!
The way it works is, you just give the kitty lamp a light slap to turn it on, then give it another slap to change modes into a color shift mode where it slowly rotates between a plethora of different colors. Then just give it one more tap if you'd like to turn it off. There are sensors inside of the cat lamp that will detect your abuse and switch it through the modes.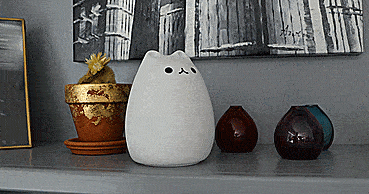 The cat night-light tap lamp is made from silicone, and has a very minimalistic look with just two small ears that point up from a round teardrop shaped body of the cat. The only other things on the cat lamp are the cat's eyes and whiskers.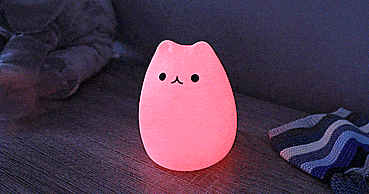 A perfect night-light for a kids room, baby room, or play room, the cat lamp also makes for a great lamp inside a bathroom. The cat tap lamp is powered by 3 AAA batteries (not included) that are easily inserted or replaced on the bottom of the cat, it uses energy efficient LED lights on the inside, and it measures 5 inches tall x 5 inches in diameter.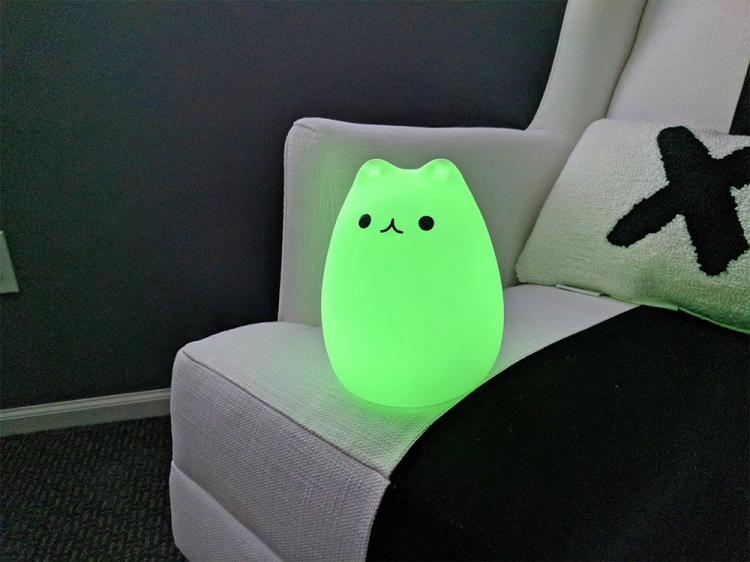 Check out the cat tap night-light in action via the video below.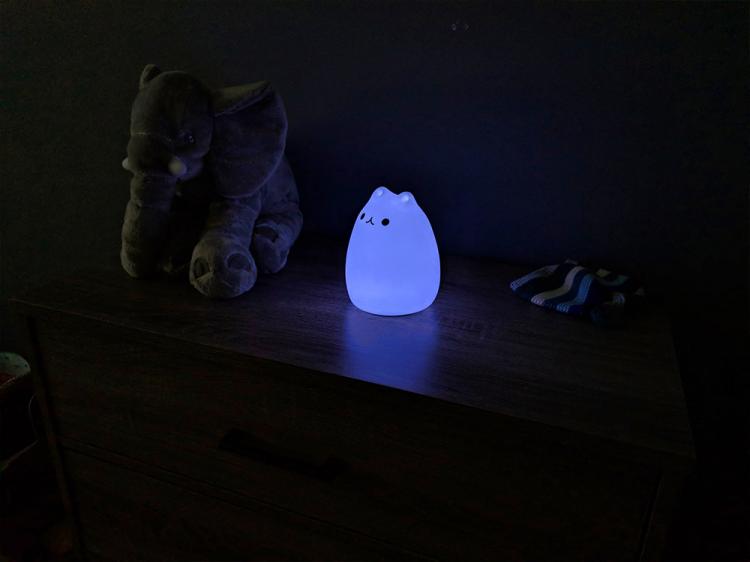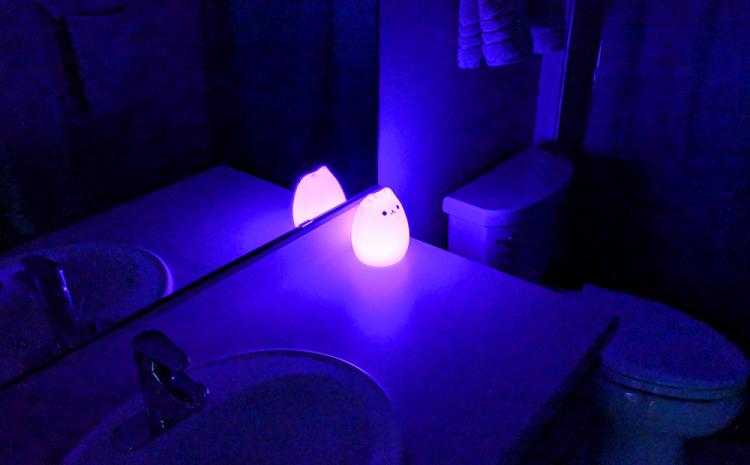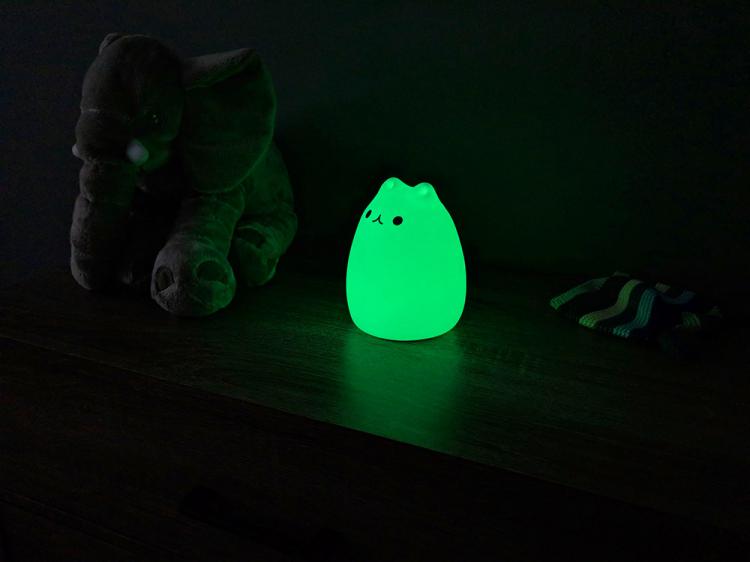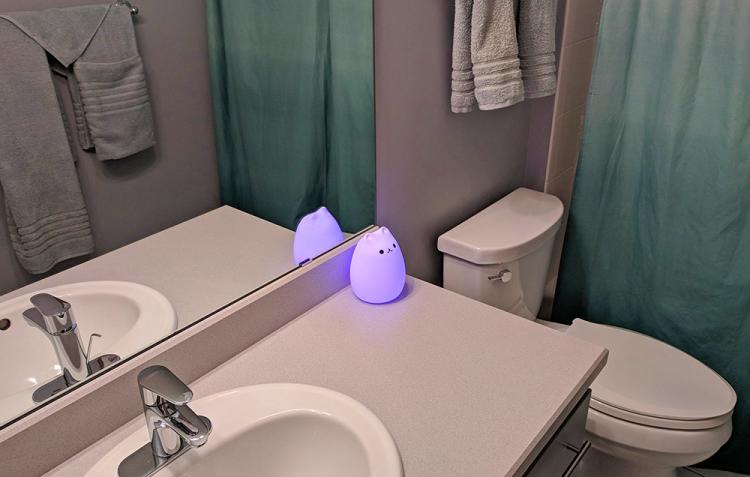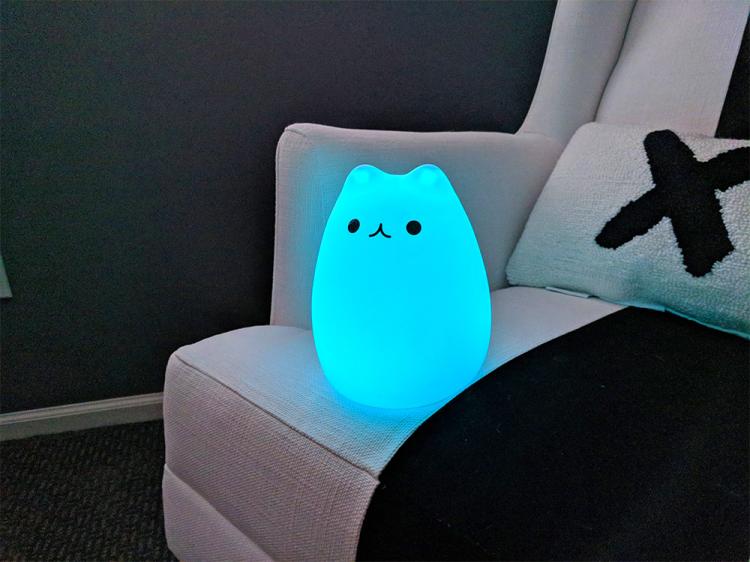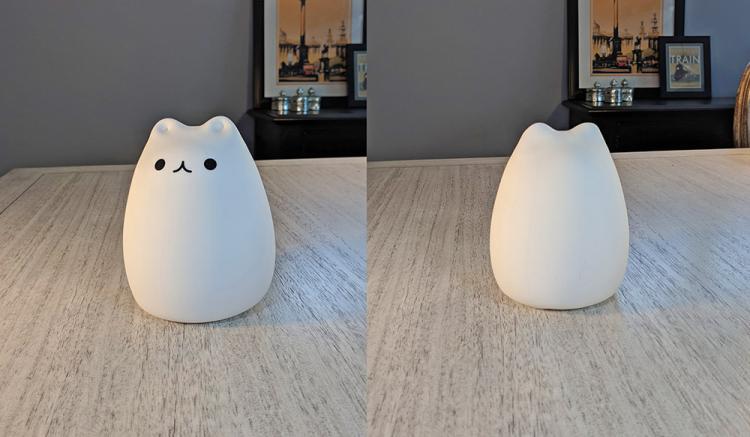 Subscribe To Our YouTube Channel