Bush Winch: Winch That Attaches To Your Tire, Gets You Unstuck
By Ryan on 11/15/2017 11:35 AM (Updated: 11/15/2017 2:38 PM)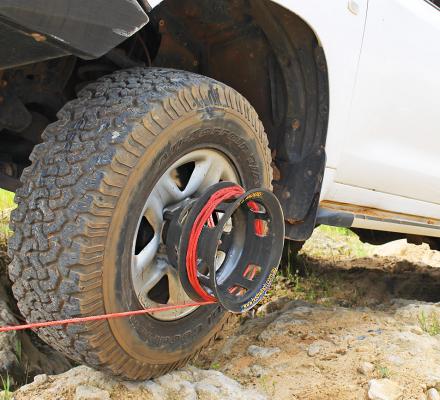 If you've ever gotten stuck in the snow, mud, or sand, you know how irritating it can be to not be able to move, even though you have this giant truck that should be able to get through anything. There are lots of things that you can try to use to get out of these types of situations, but none are a sure thing. Except for maybe the Bush Winch.
The Bush Winch is a light-weight self-recovery system for both 4WD and 2WD vehicles that you can attach to your car or truck only when you need it. The small size of the device means you can keep the Bush Winch right in your trunk or bed of your truck for emergencies or whenever you need it.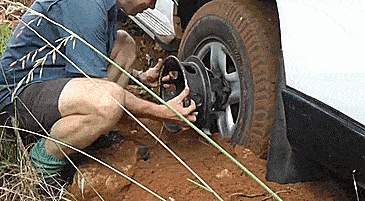 To use the Bush Winch, just connect it to the front or rear wheels of your vehicle. With the winch rope attached to the Bush Winch at one end, and the anchor point at the other, the winch rope winds onto the Bush Winch as the wheel spins on your vehicle. So in essence, the Bush Winch turns your entire vehicle into a giant winch.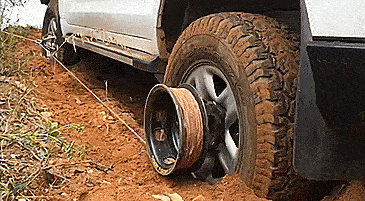 As you drive forward, you'll just pull yourself right out of being stuck in the snow, mud, etc. You can go either backward or forward until you are pulled onto firm ground, depending on your situation.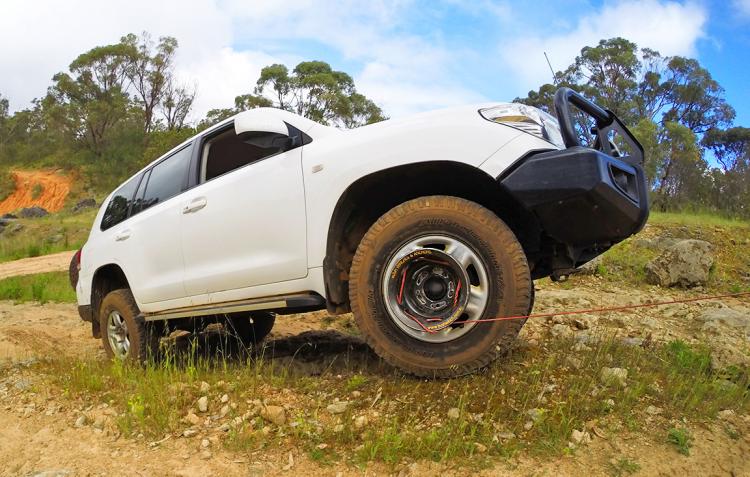 When you're done, take the Bush Winch off and store it and the winch rope in the kit bag and throw it back into your trunk or truck bed. It's super small, and lightweight, and could not be easier to use. Plus, the best part, there are no tools required to connect and disconnect the device from your car or truck wheel, as it connects right onto your lug nuts.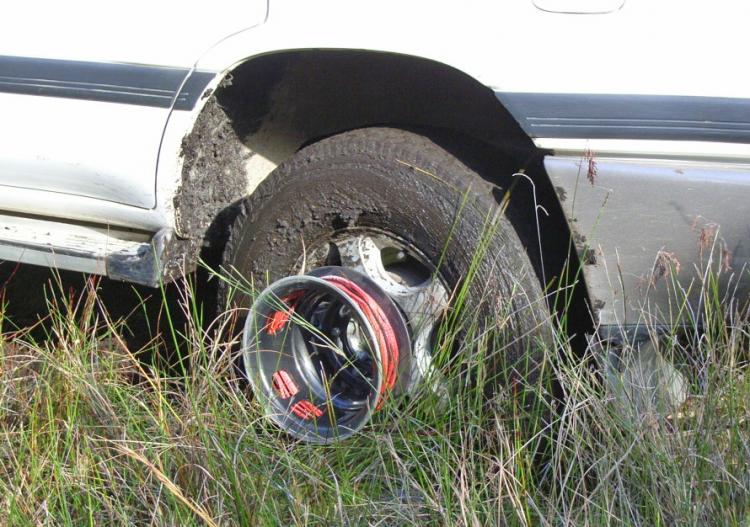 This Bush Winch gives you amazing power by using the vehicles engine to get you unstuck from snow, mud, or sand.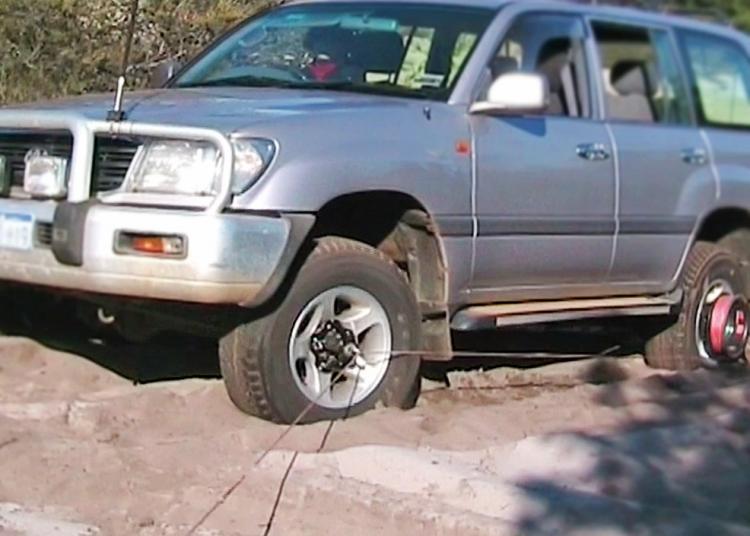 Check out the Bush Winch tire attachment that get you unstuck from anything in action via the video below.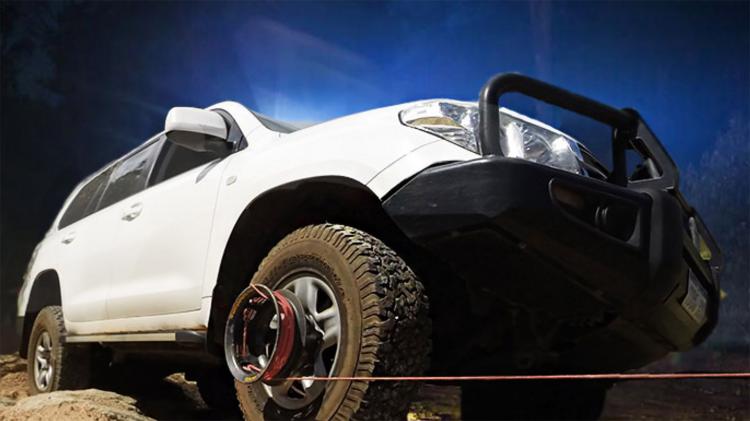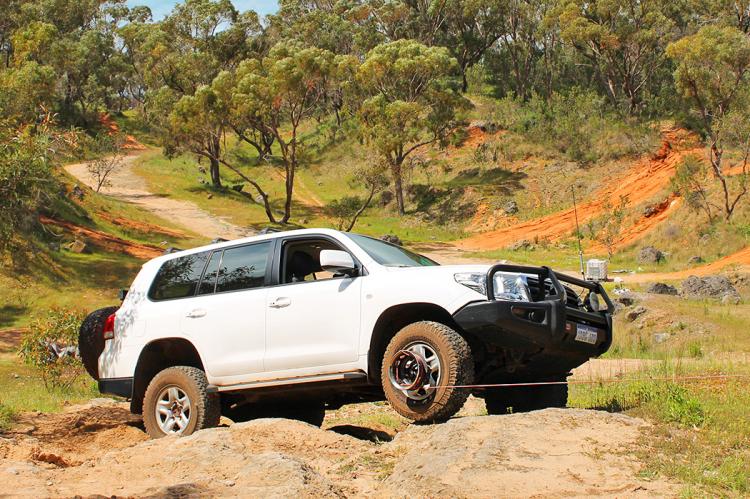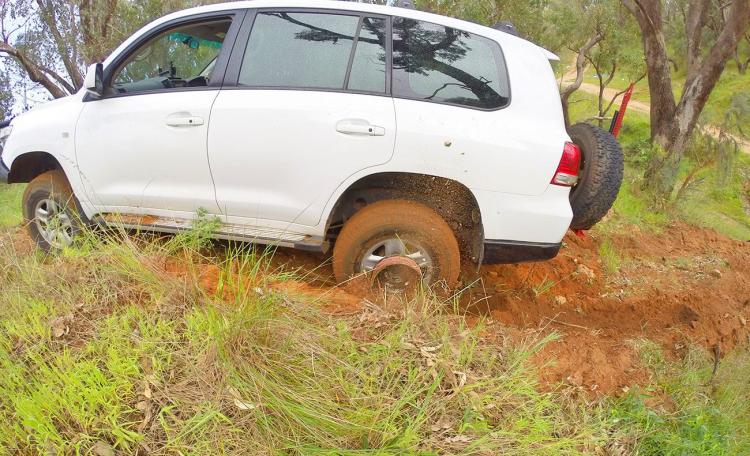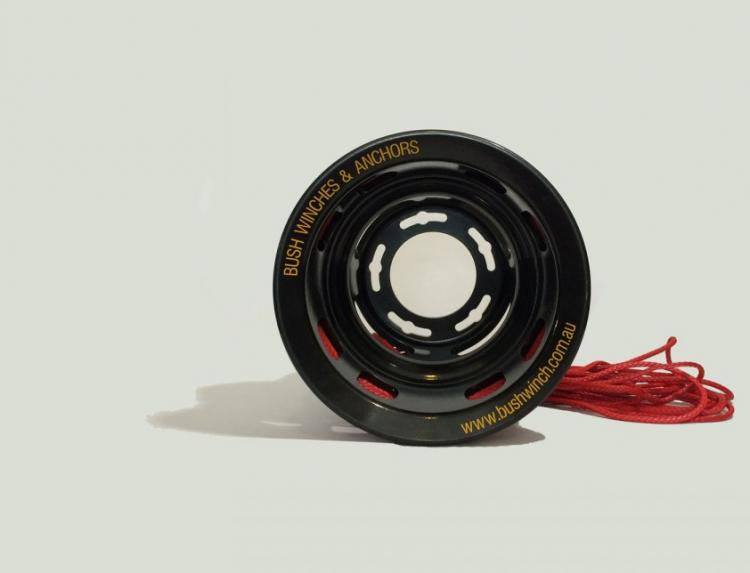 Subscribe To Our YouTube Channel