Bone Shaped Dog Pool
By Ryan on 09/16/2021 5:59 PM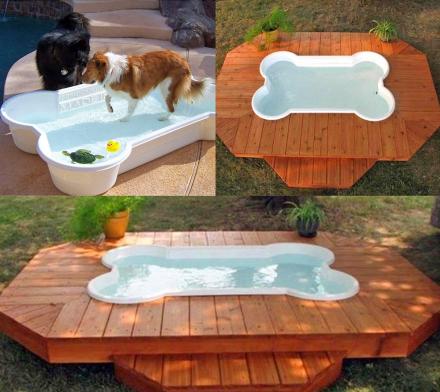 On those hot Summer days when you're running around and playing in the backyard, your dog will get so hot that you either need a pool or you need to hose them down with the garden hose. One of those options might be a little more fun than the other. If you're not looking to spend thousands on an actual in-ground or above ground pool just so your dog can cool off when they're hot, this mini pool that's made specifically for dogs might be your next best bet.

Versions: Dog Bone Pool | Dog Paw Pool
Shaped just like a dog bone, the mini dog pool is short enough for pretty much any dog to easily jump in and out of to cool down, get wet, and splash around on those hot days. Even though your dog will most likely not be aware that it's shaped like a dog bone, you'll know and that's all that matters!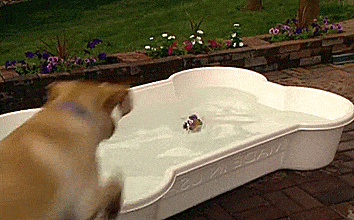 Made from the same heavy-duty material that truck beds are made from, the bone shaped dog pool is extremely high-quality, and won't crumple up and be destroyed after one season like those very cheap kiddie pools that are like 20 bucks at Walmart.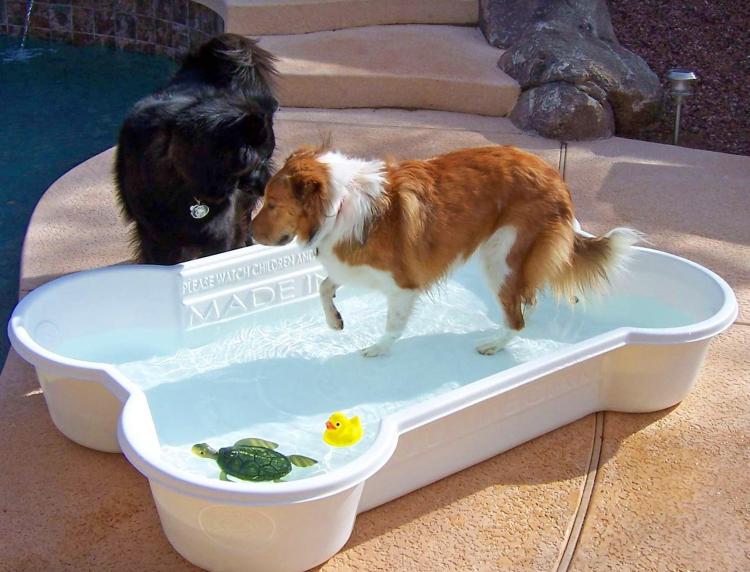 You can use the pool as a standalone pool that you bring out of the shed or garage when it gets hot, or you can be like this person and make the dog pool into a more permanent fixture in your yard by building a little wooden walkway and steps around it.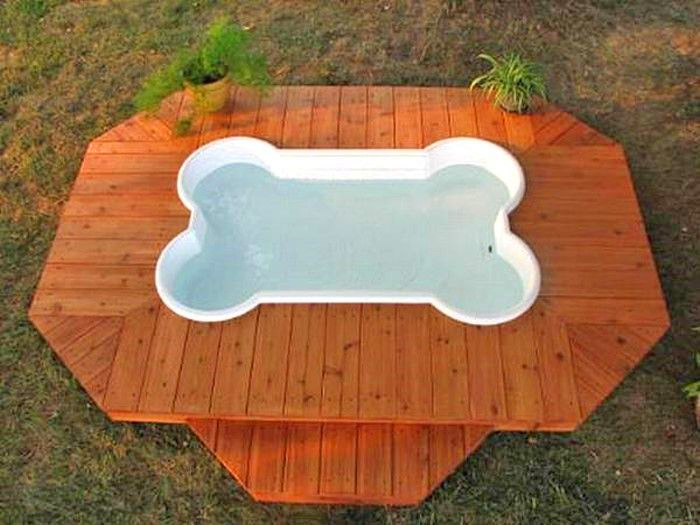 Unlike cheap kiddie pools the "One Dog One Bone" dog pool has a brass cap and drain on the side of it for easier draining. This way you won't have to have a crane or water pump just to get the water out of it without breaking your back.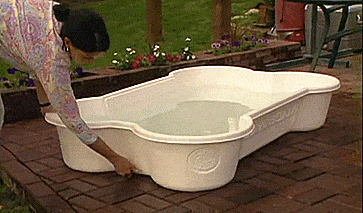 The bone shaped dog pool is built to last by being UV resistant as well as being chew resistant. The pool can hold up to 85 gallons of water, will stay cool in the hot Summer sun, comes in a few different colors to choose from, and measures 66 inches long x 44 inches wide x 11 inches tall.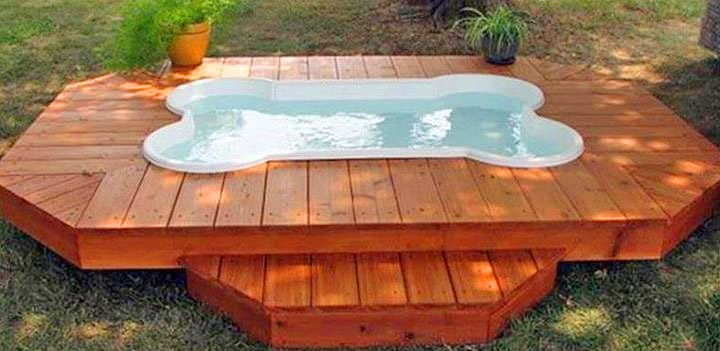 Check out the dog bone shaped dog pool in action via the video below.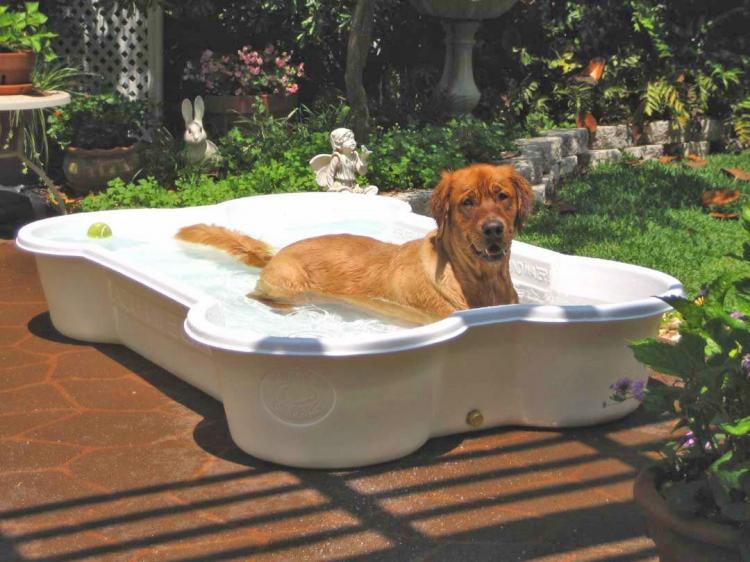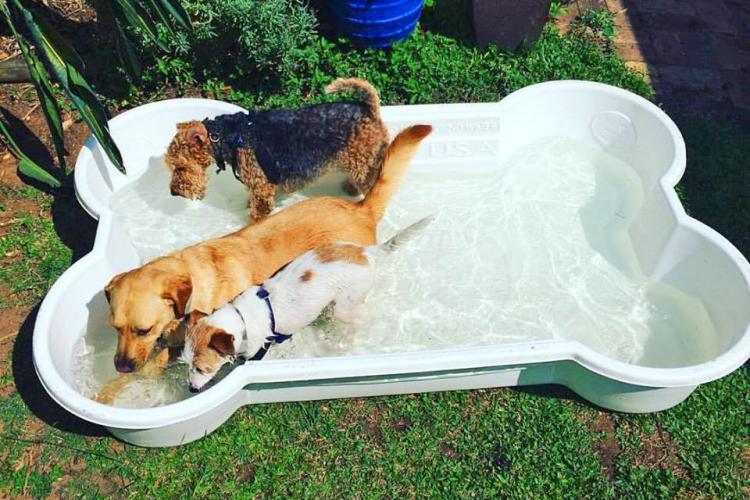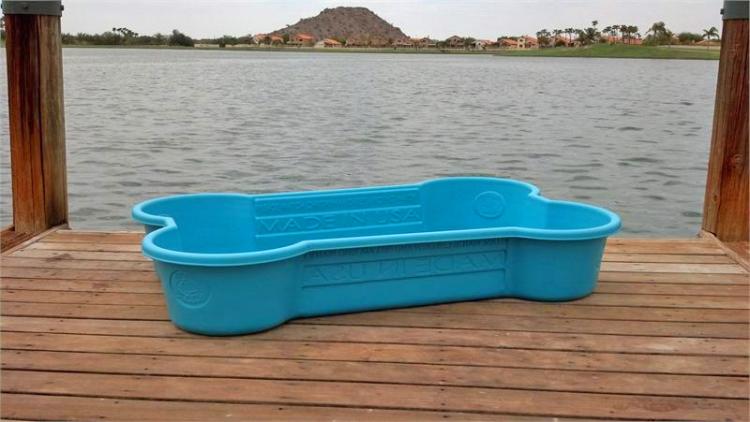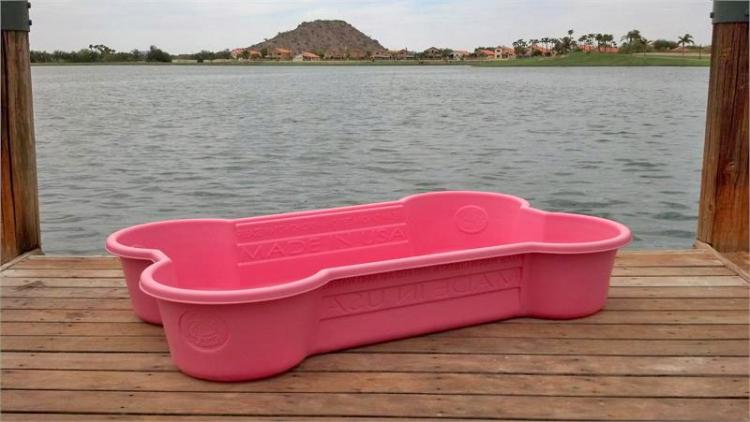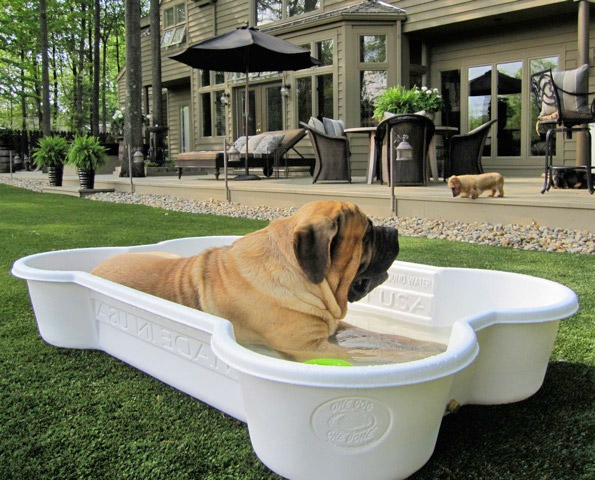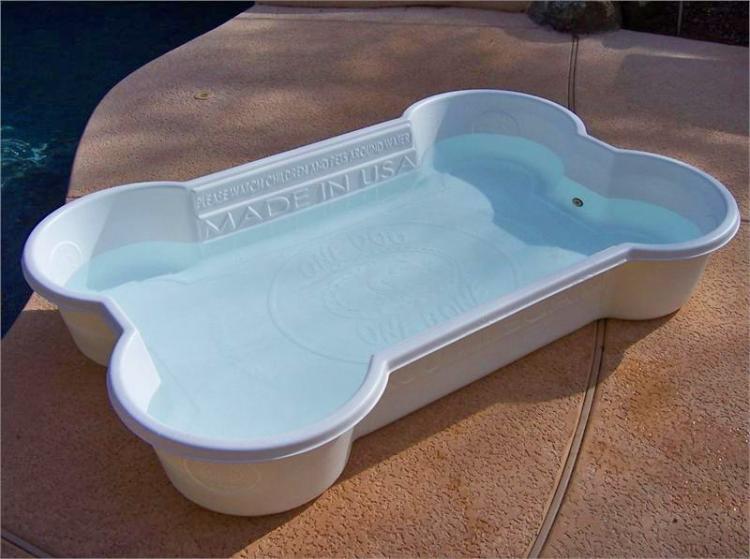 The same company also makes dog paw shaped dog pools.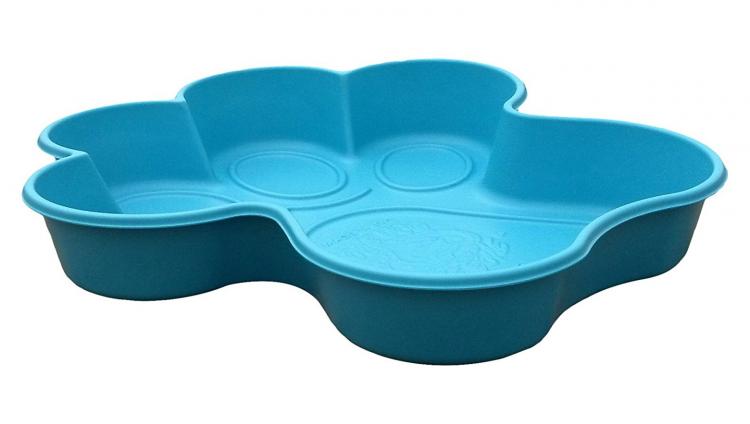 Subscribe To Our YouTube Channel