This Beetle Inspired Coffee Table Has Wings That Spread Out To Increase Surface Area
By Ryan on 06/22/2020 8:48 AM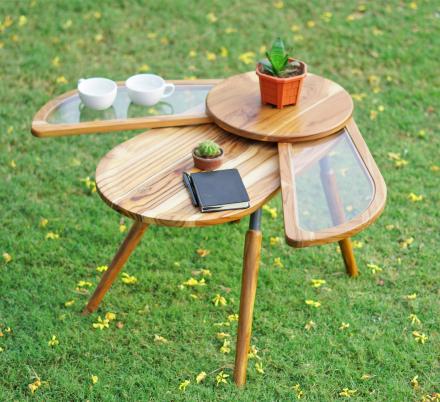 We've featured plenty of unique and creative coffee table designs in the past, including one with secret drawers, one with hidden ottomans underneath it, and even a futuristic coffee table with a fridge inside of it. This new coffee table creation is made to look and move like a beetle, as it has wings on the sides of it that extend out to further your surface area on the table if needed. It's not only a beautiful piece of furniture design, but it's also quite functional for when you need just a little bit of extra space.
The unique beetle inspired coffee table with wings was designed and created by furniture and interior designer Radhika Dhumal. The winged coffee table is named Elytra, from the plural noun Elytron, which is the "hardened fore-wing of certain insect orders, notably beetles".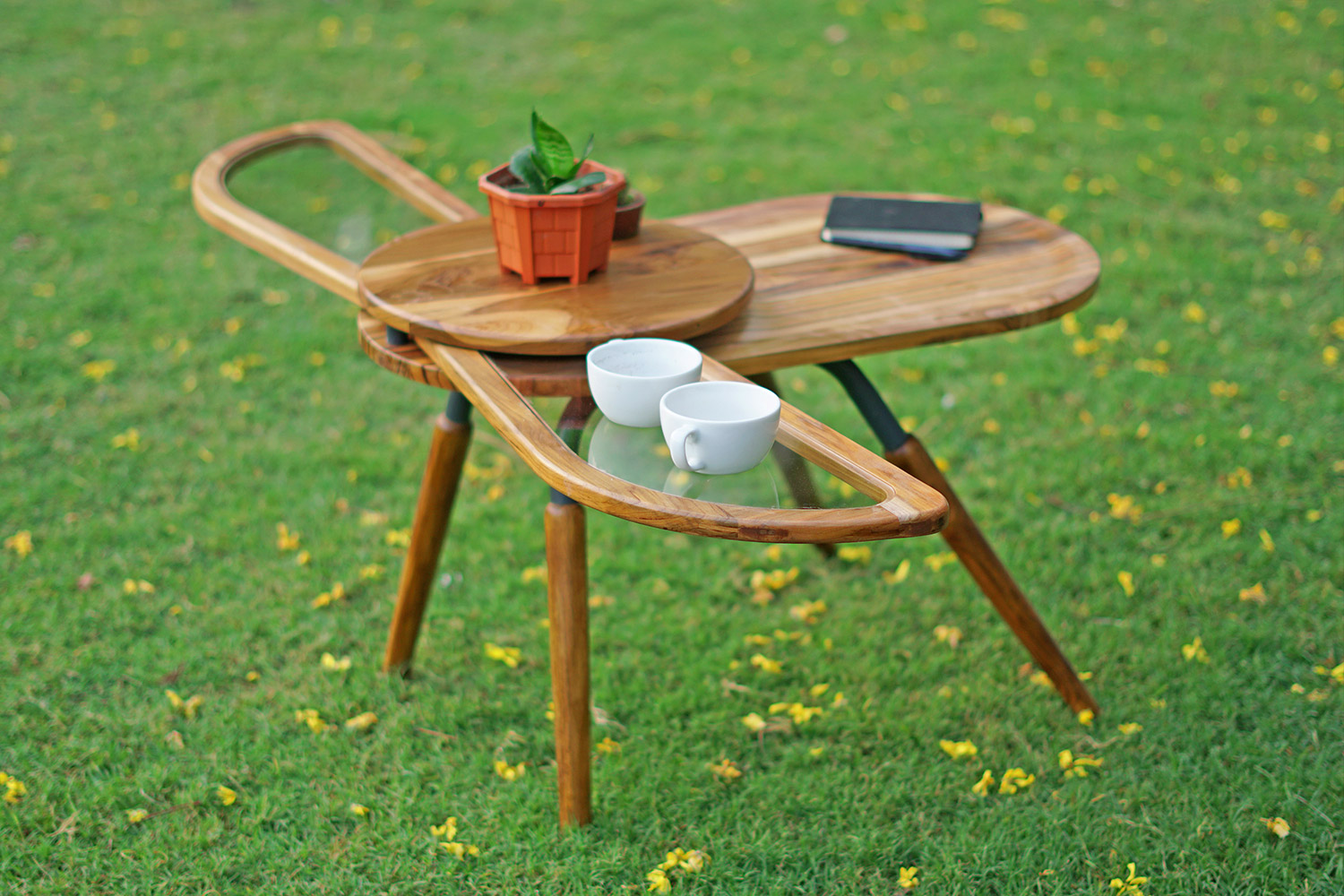 The Beetle inspired coffee table is made using two wing shaped pieces with glass on the inside of them that swing open and closed. When fully closed they sit over the lower level of the coffee table, but when fully extended they sit out at a 90 degree angle from the main body of the table providing ample for setting drinks, plants, books, etc.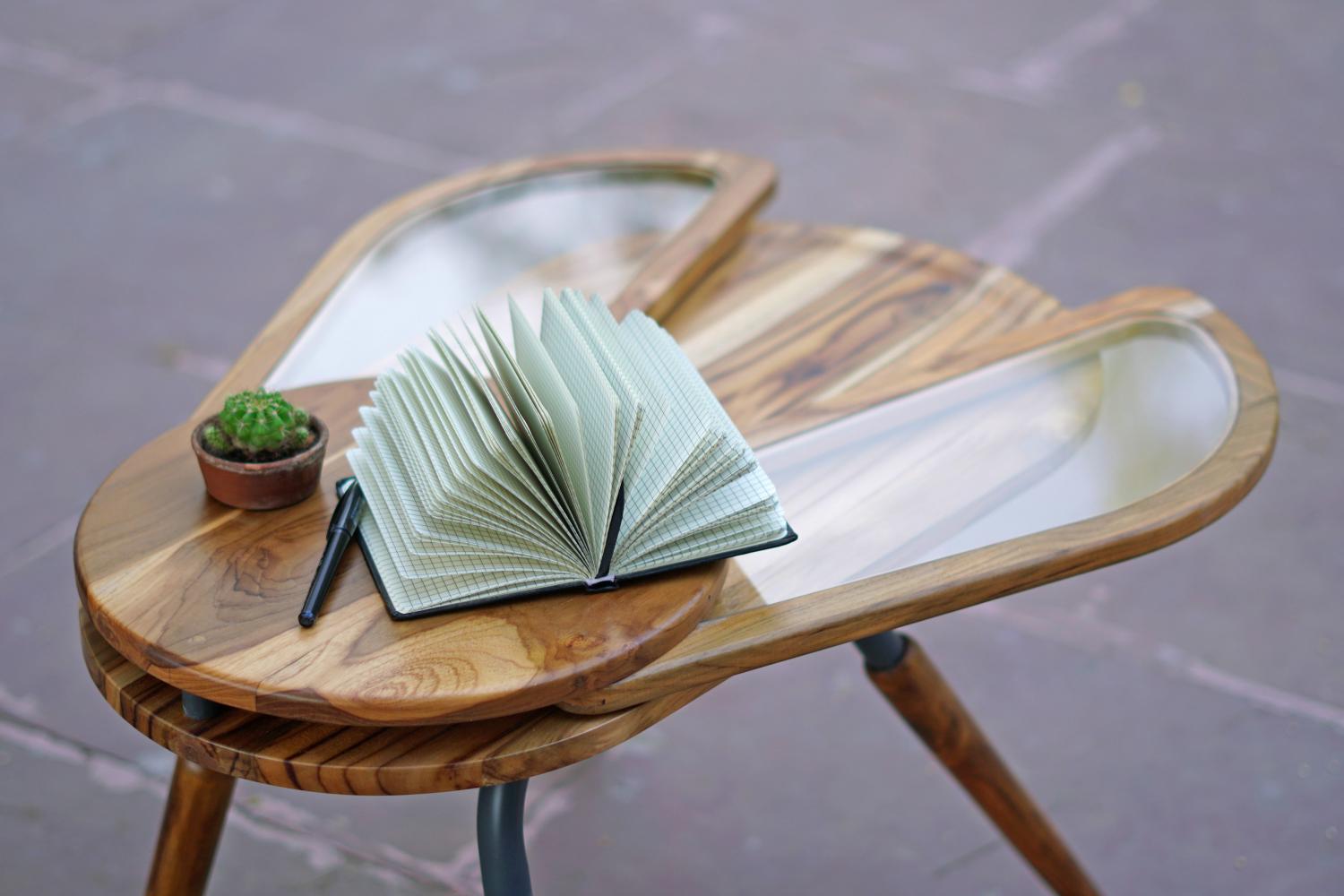 Radhika was awarded the Awarded the EDIDA Award 2019 in the Student of the Year category for her design on the extending winged coffee table Radhika is currently pursuing her Masters degree from the National Institute of Design in Ahmedabad India. She further explains the design of her unique coffee table below:
"A coffee table, inspired from the movement of the wings (elytra) of the beetle. Whenever the need for extra space arises, one wing of the table can be opened which simultaneously opens the other wing. 'Elytra' is designed in a way that allows the user easy access to the table top because of its non-static nature. A biomimetic, dynamic furniture piece that is an interactive table that intrigues the user and is a perfect conversation starter over a cup of coffee!"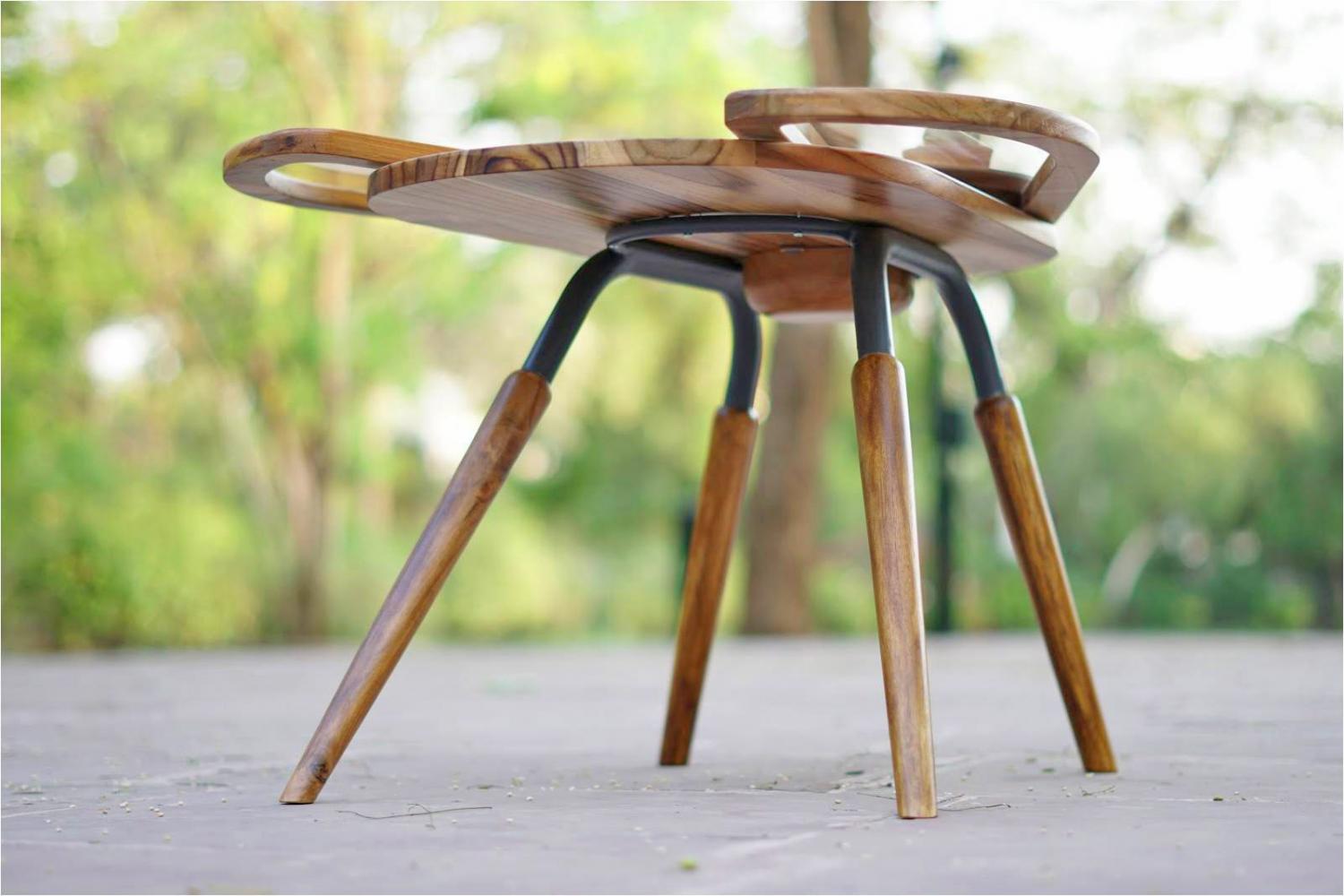 Image credit: Radhika Dhumal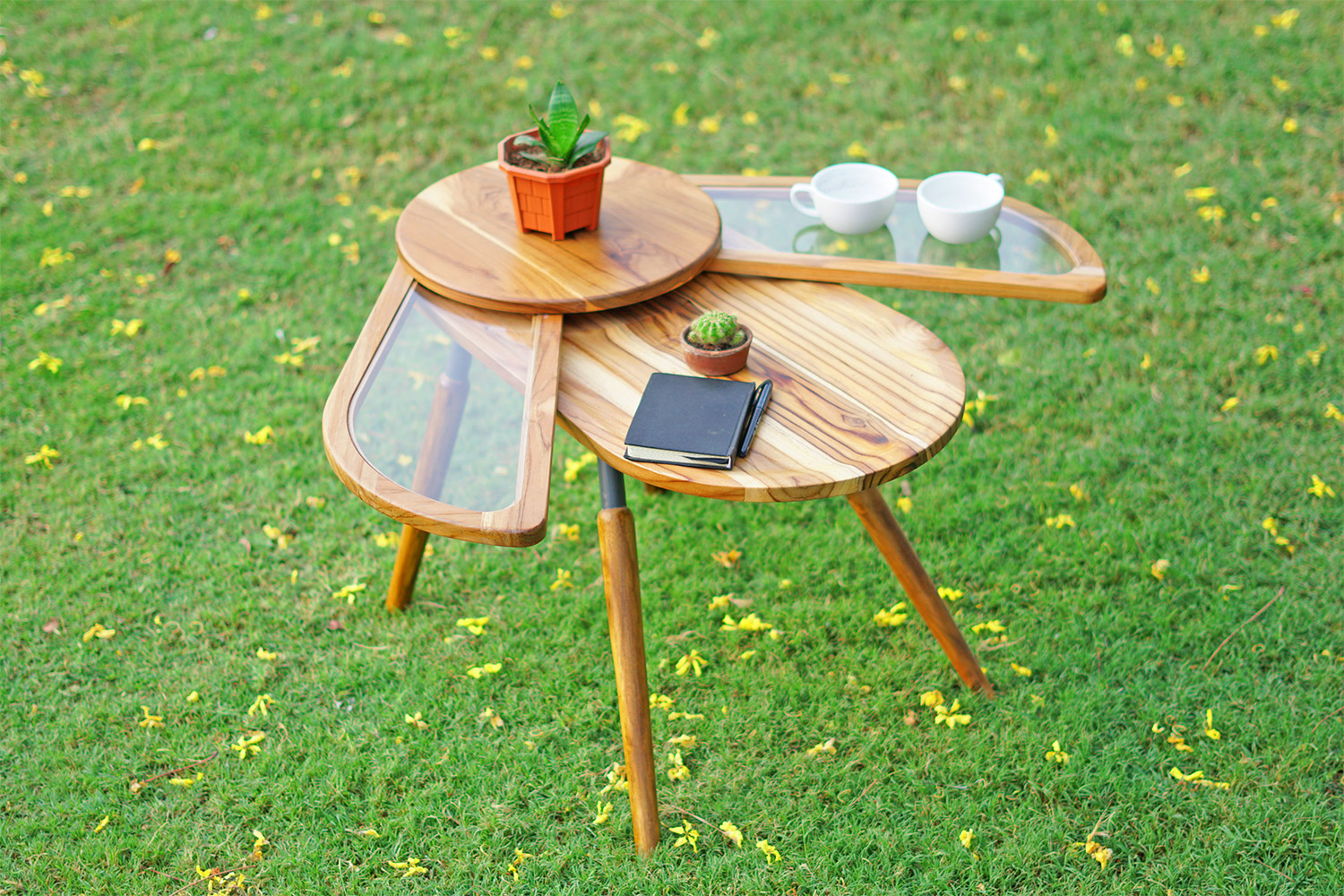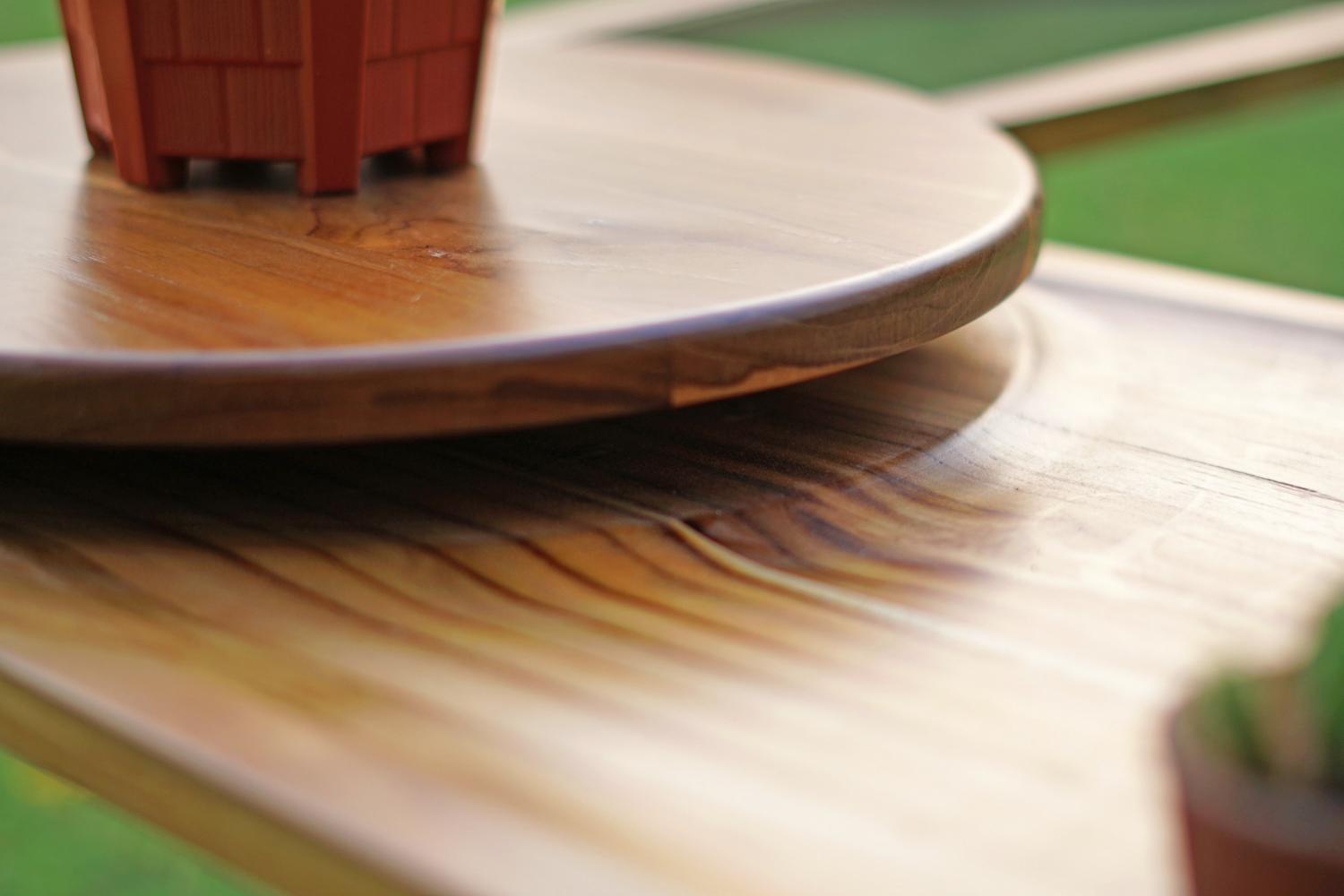 Image credit: Radhika Dhumal