You Can Now Get Beer Can Track Lighting For Your Man Cave... If The Wife Will Allow It
By Ryan on 01/27/2022 10:25 AM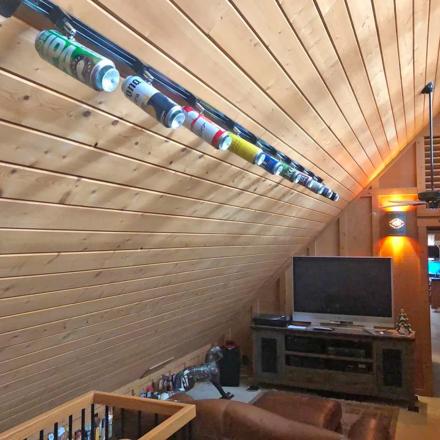 According to Ben Franklin and about a million t-shirts in gift shops all over the world, "Beer is proof that God loves us and wants us to be happy". Indeed, most of us love beer. But maybe you're the type of person that REALLY loves beer, like so much that you have the Corona can beer shaped minifridge and these dorky socks that look like cartoon beer mugs. You and beer have a special relationship, the kind of eternal bond that you want to shout from the mountaintops.
Fear not, Odditymall understands. That's why we're pleased to share today's product, the beer can tracking lights! Designed and sold by some clever folks on Etsy, this ingenious light fixture features a track on which real aluminum beer cans are mounted.


Credit: ZALCreations
The beer can track light is handmade and easy to install, with a wide variety of beer brands showcased, from giants like Budweiser to craft beer legends like Goose Island.
Each beer can track light has a diameter 2 ¾ inches by 7 ½ inches long, which is of course the dimensions of a tall boy. From the can to the end of the swivel arm is 6 inches. Each light weighs around 10 ounces. Credit: ZALCreations
You can buy the track in black or white and choose the number of beer cans you want displayed, from 3 to 10. Orders of 3-4 beer can lights come with a track that's 4 feet long, while orders of 5-10 beer cans come with two 4-foot tracks that can be joined together.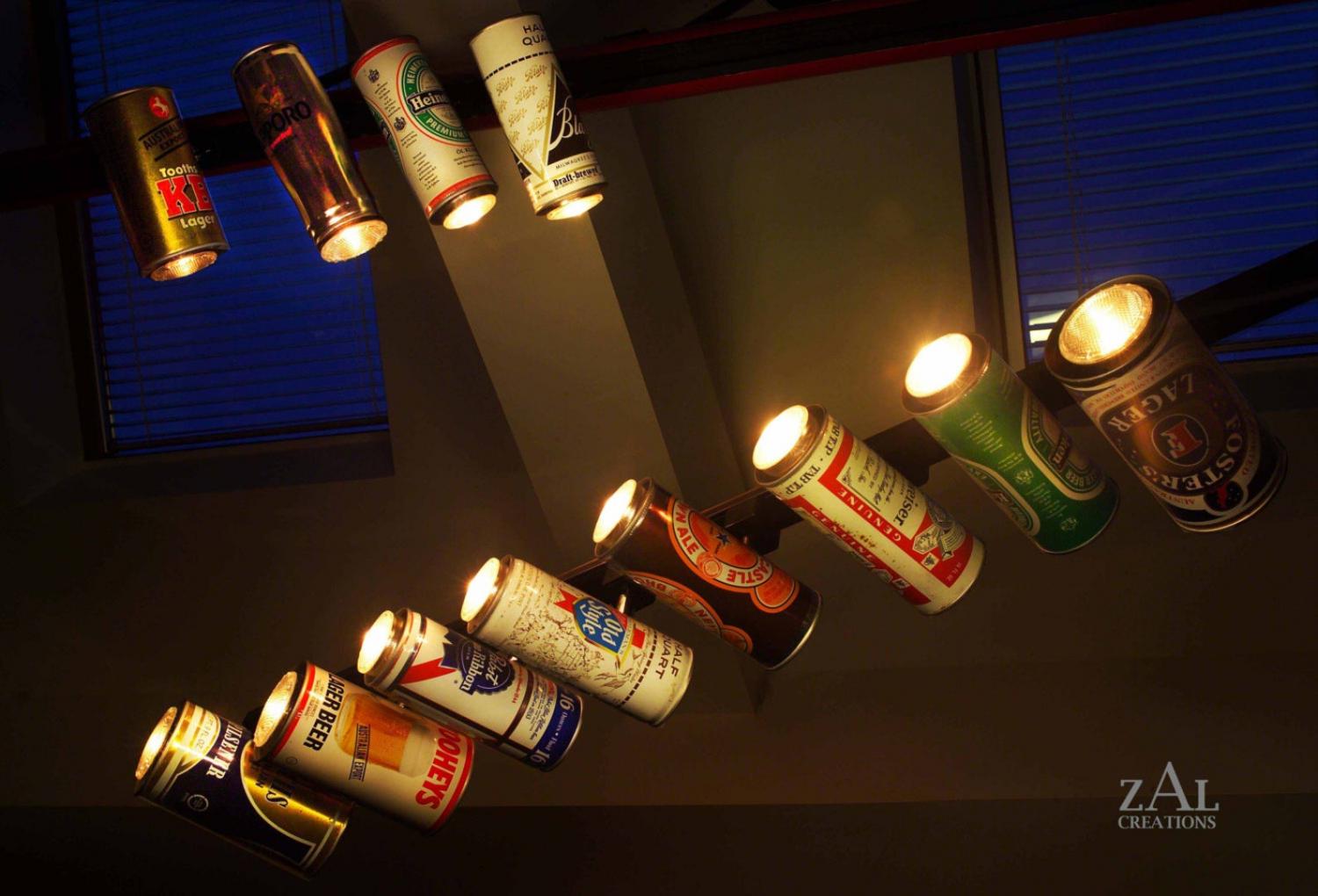 Credit: ZALCreations
All of the electric parts are UL listed and the purchase comes with 120-volt dimmable halogen light bulbs so you have everything you need to begin installation straight out of the box. ZALcreations, the geniuses behind the beer can track lights, make everything to order in Chicago, Illinois, allowing for customization if you want particular beer brands displayed.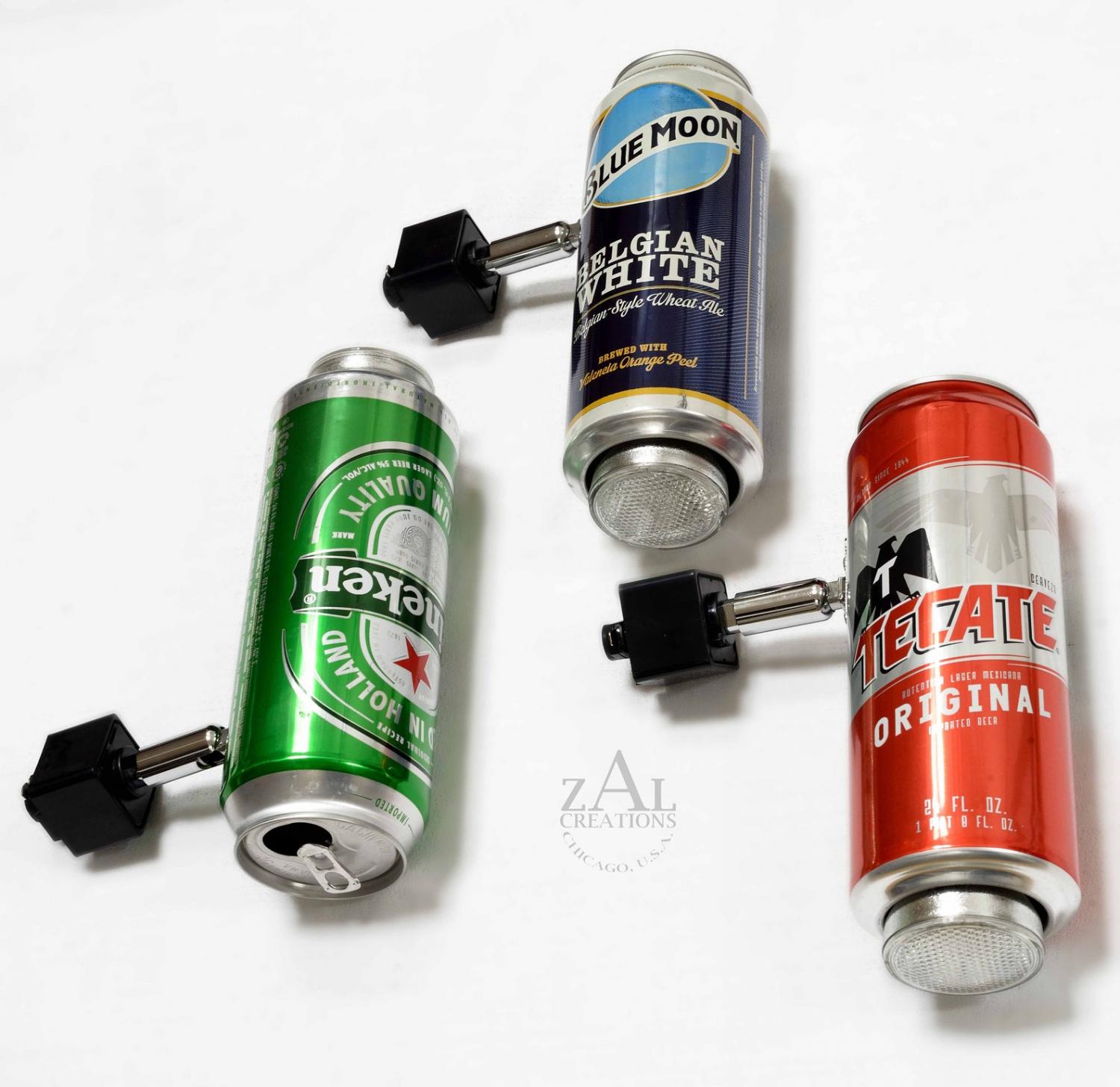 Credit: ZALCreations
This attention to detail has not gone unnoticed by shoppers. On the Etsy product page, these handmade light fixtures have a 5.0 star average with 149 glowing reviews.
According to one customer review, left by a user named Margie, "'Man Cave' Beer Can Track lighting arrived in a timely fashion, very well packaged, great condition and exactly as described! Easy installation and ready to enjoy!"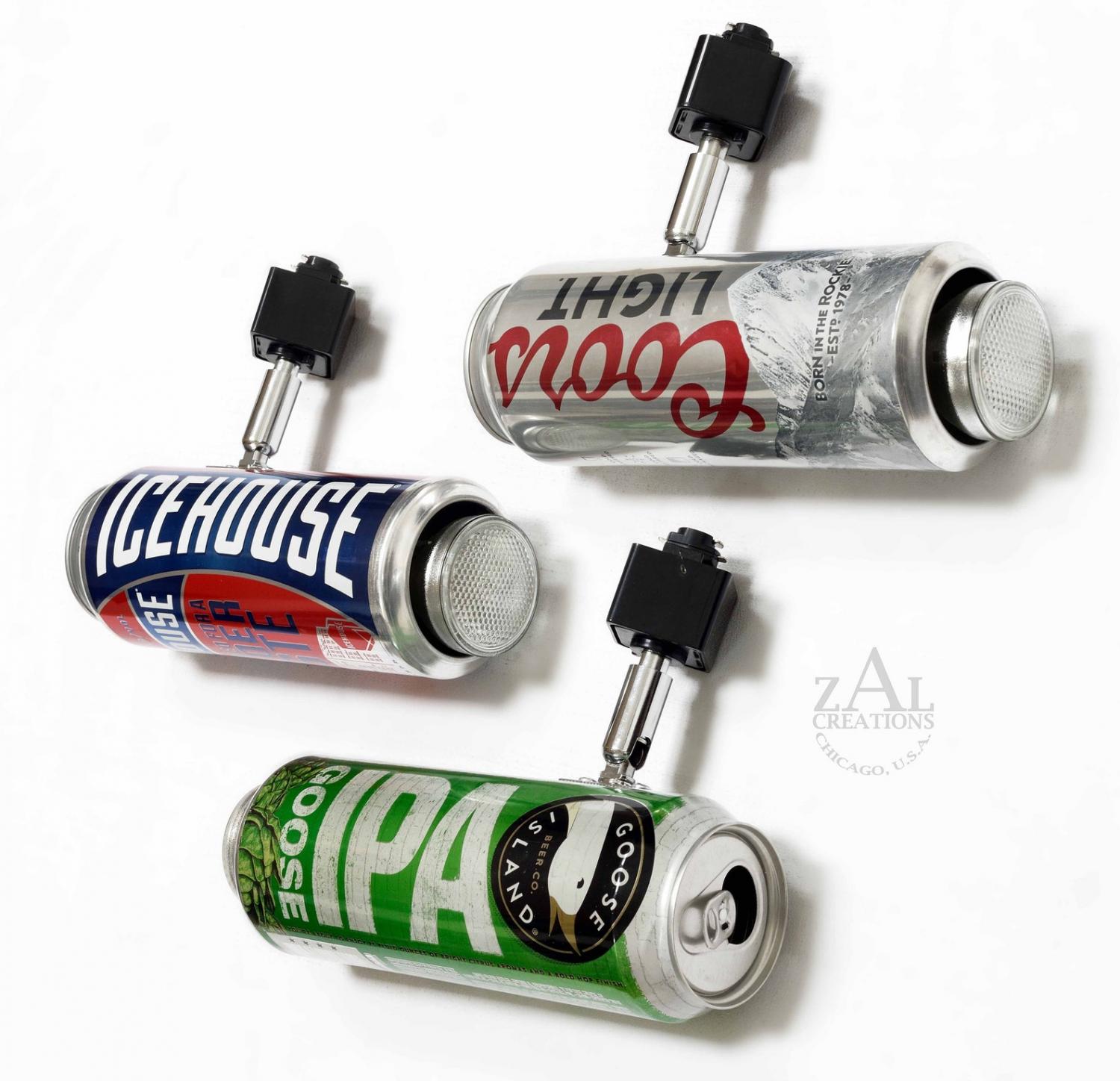 Credit: ZALCreations
Do you want to fill your home with even more crazy beer lighting? ZALcreations also sells beer mug light fixtures with a classy vintage look and beer can track lights individually!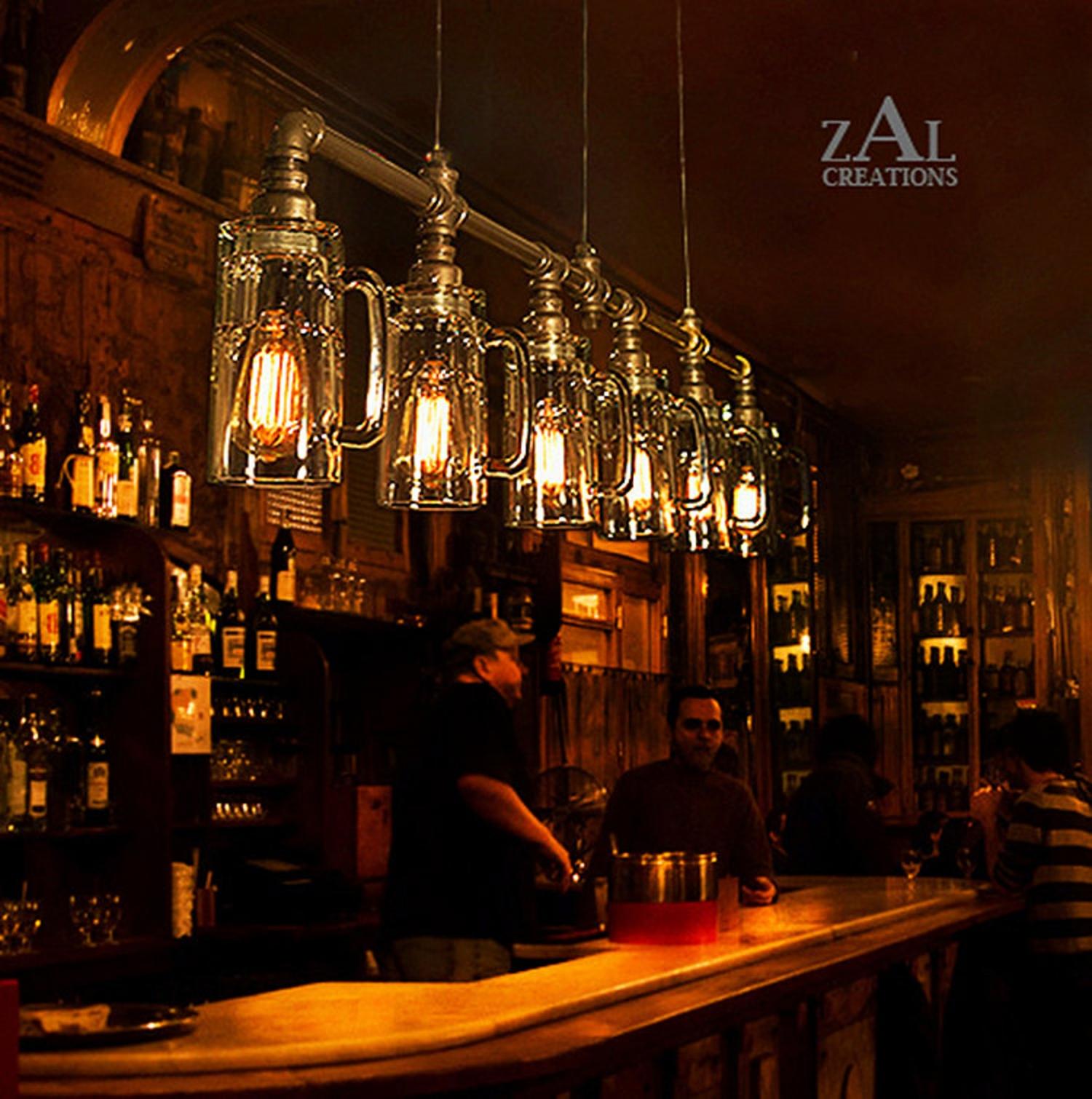 Source
Or what about lighting made from a real beer keg?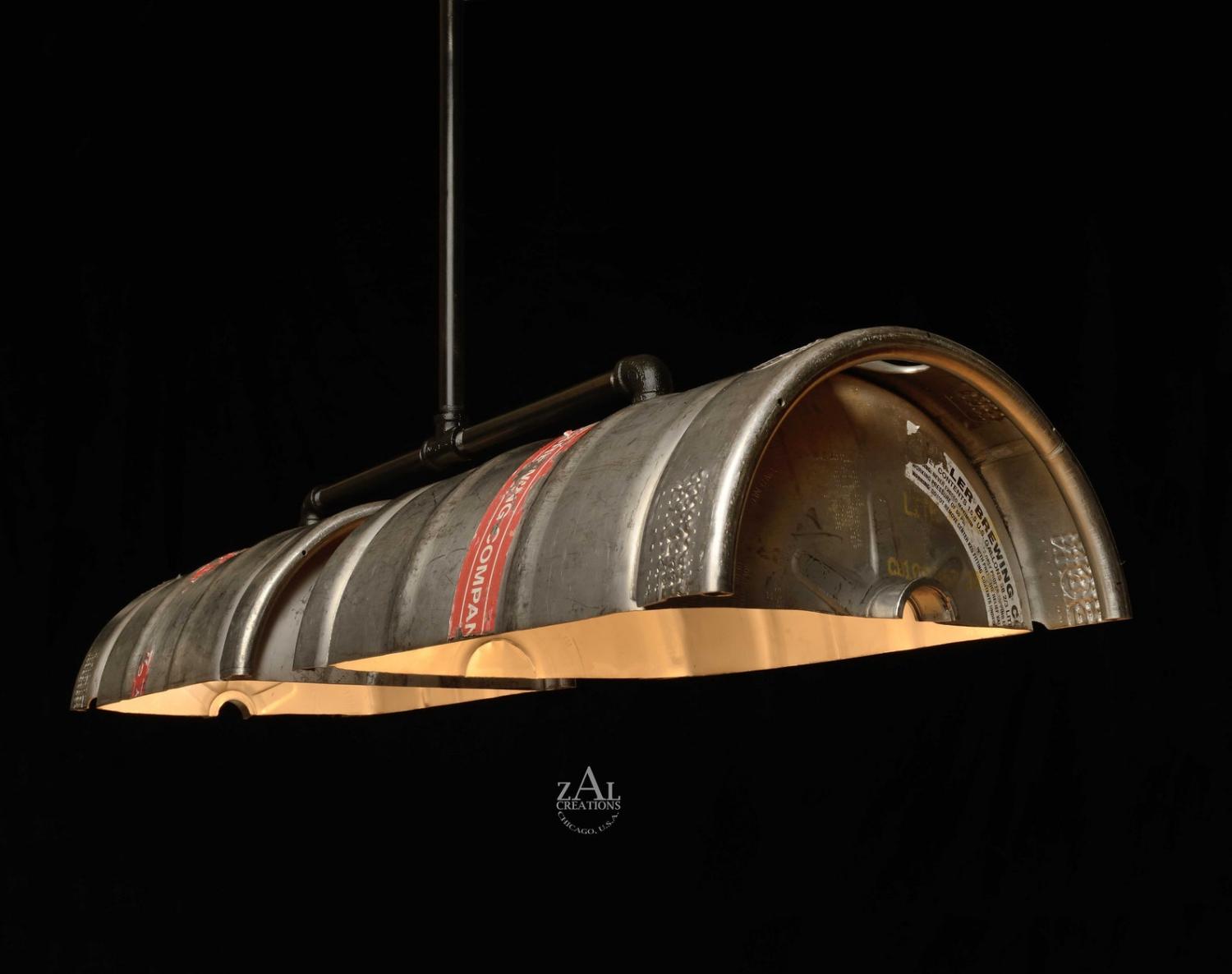 Source
Or how about track lighting made form actual oil filters? Perfect for the auto mechanic's man cave!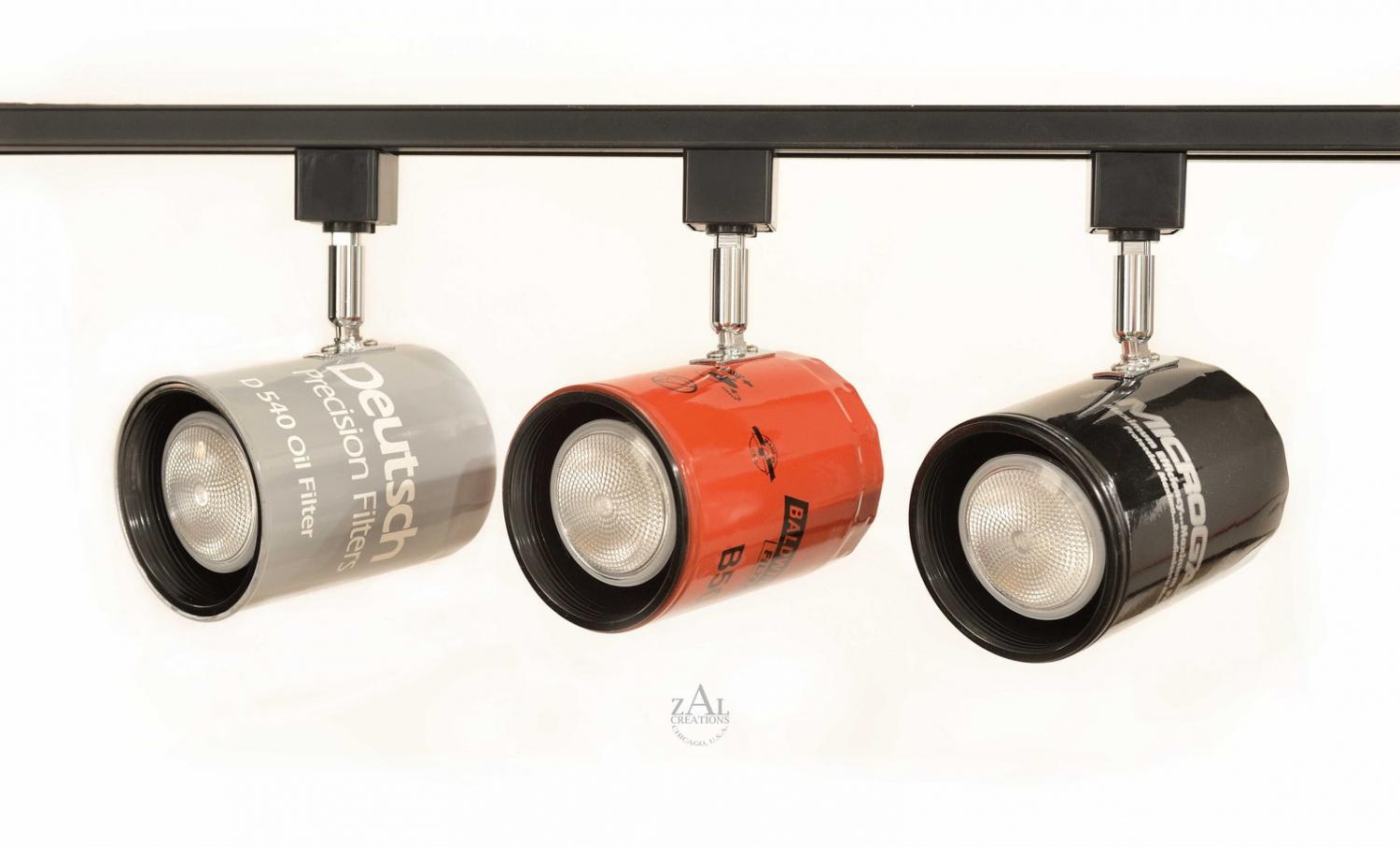 Source
There's also the copper mug track lighting, which is perfect for Moscow Mule lovers!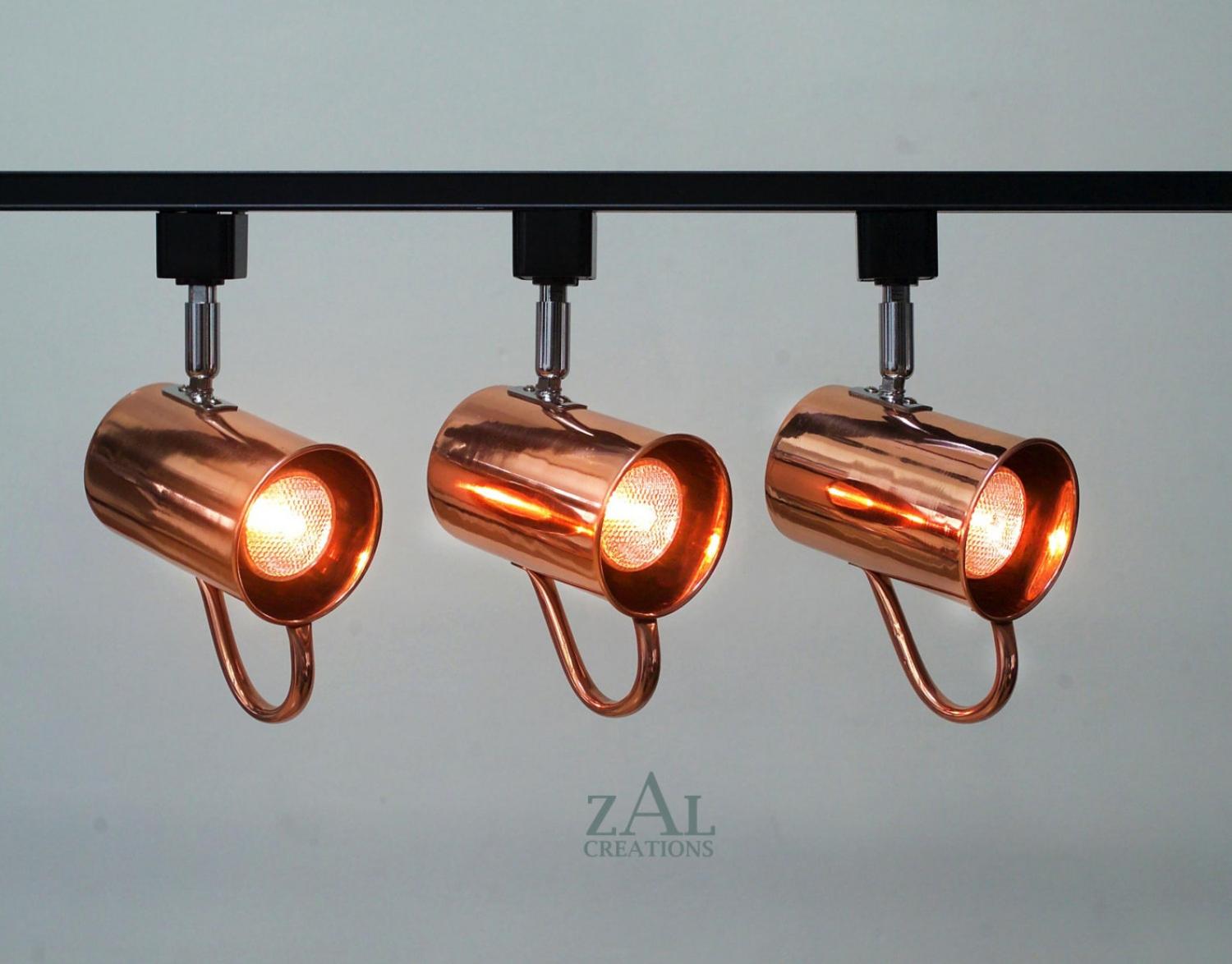 Source
They also make a soup can track lighting system, perfect for... a rustic cabin?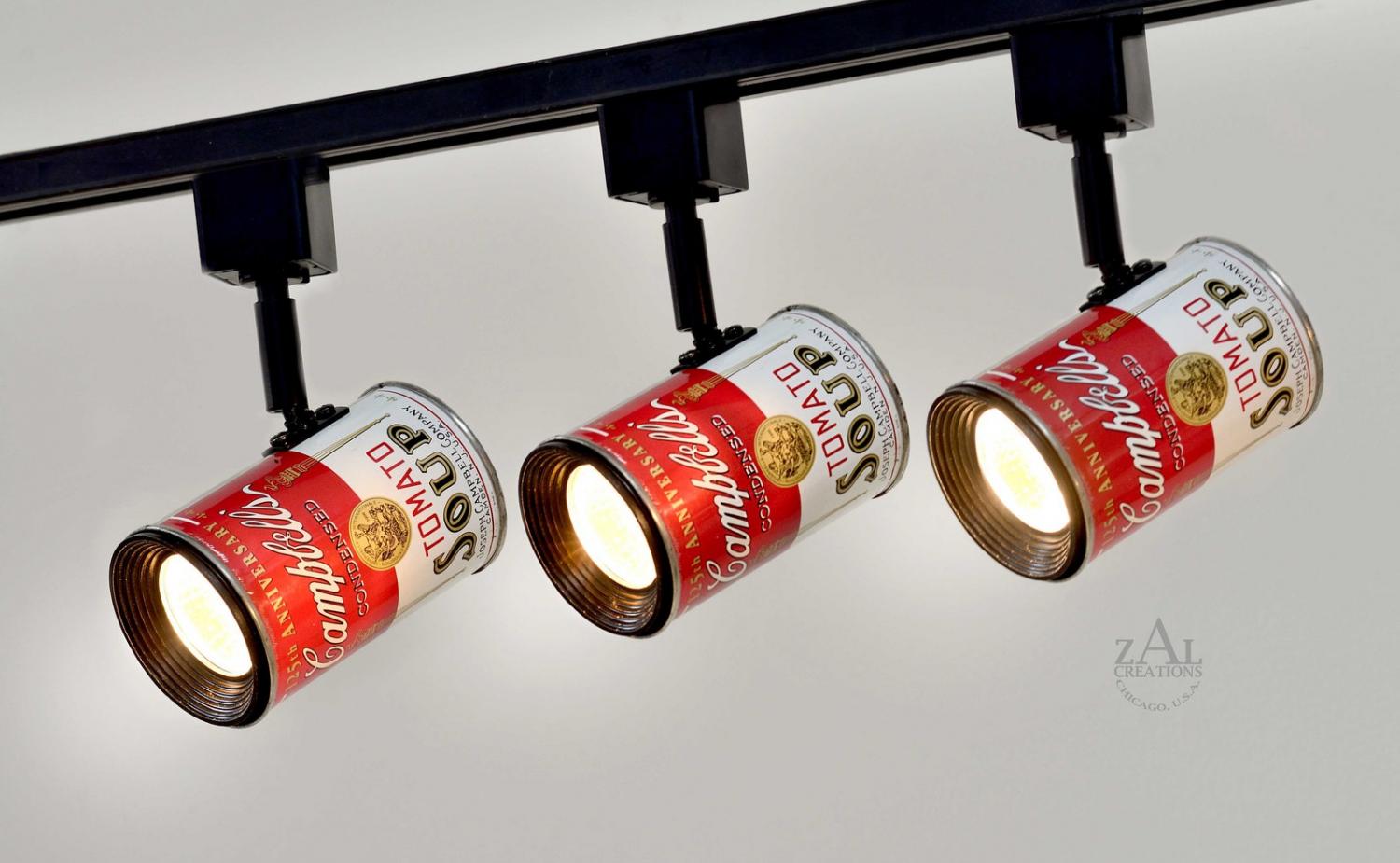 Source
And of course they also make a cheese grater track lighting system made from real metal cheese graters!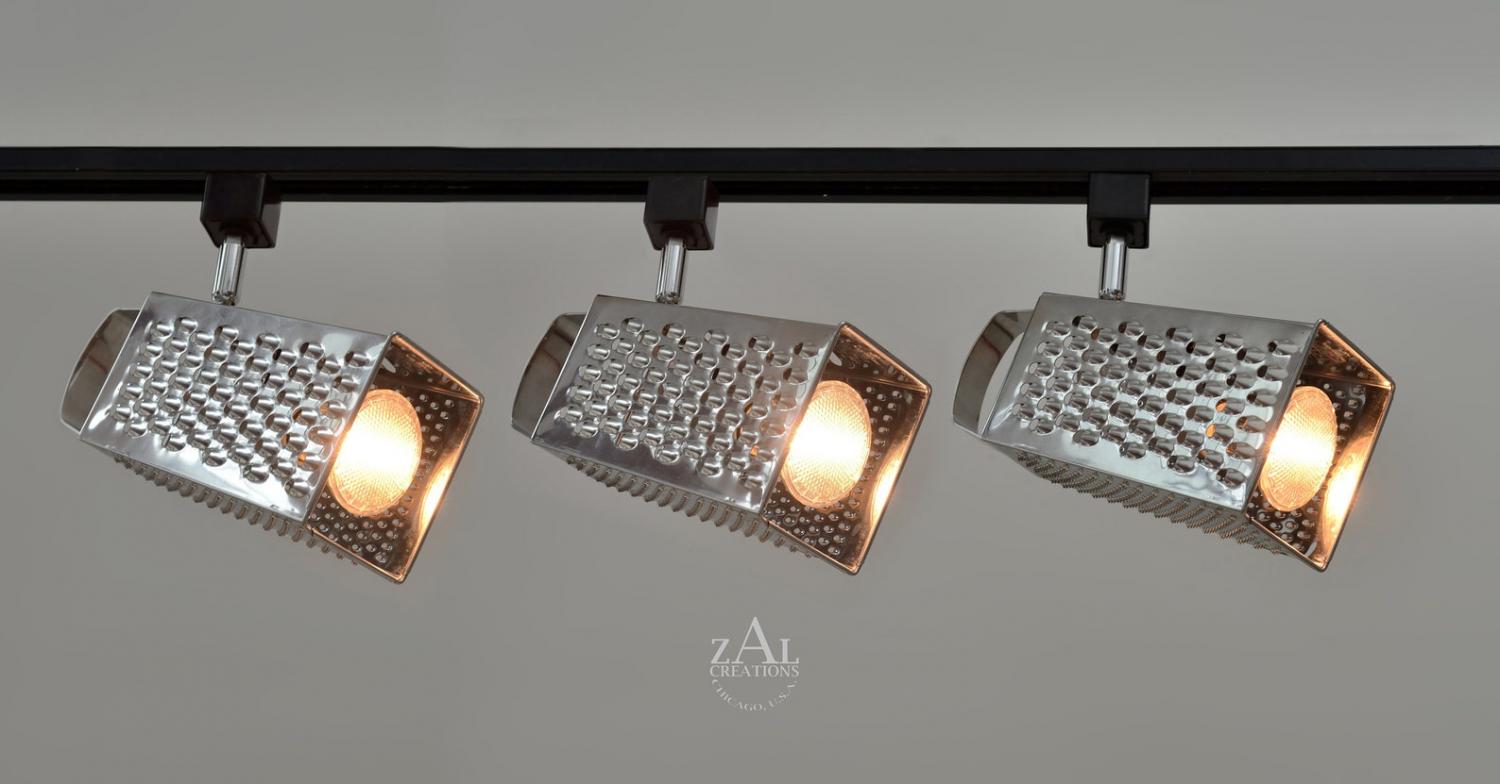 Source
Finally, we've come to the alternator pendant light, made from a real car alternator! Another one that's perfect for an auto mechanic or car lover!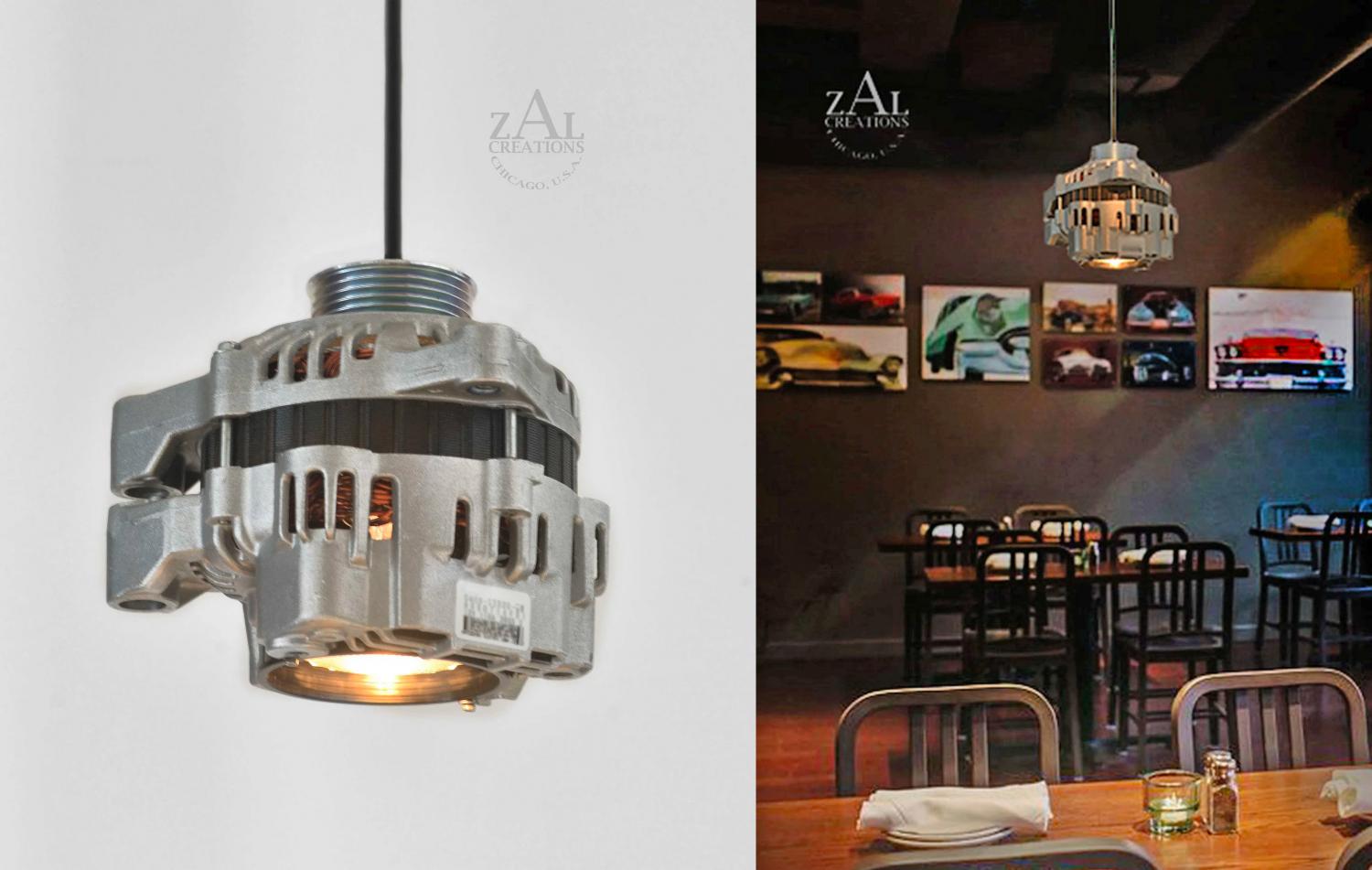 Source
Be sure to check out their Etsy store to see a ton more extremely unique lighting systems!