Giant Corona Can Mini Beer Fridge
Date Published: 09/18/2017 8:49 AM (Updated: 11/01/2018 3:39 PM)
Buy Now
@Amazon
Find on Etsy

I can't think of a better way to store beer at your house or office than inside of a giant beer can shaped mini fridge, unless of course you happen to have one of these Marshall Amplifier fridges. Shaped like a giant Corona Extra beer can, the mini fridge and hold up to 12 beer cans at a time or two 2 liters of sodey-pop. But I'm not sure why you'd be storing soda inside of a giant beer can.

Versions: Corona | Coors Light | Small
Whether you're chilling Corona or you're getting all sacrilegious and storing some Coors lights or some other beer, the giant Corona beer can fridge keeps your beers cool at a nice 40 degrees F, plus the tab on the top of the can acts as a giant handle to easily move it around.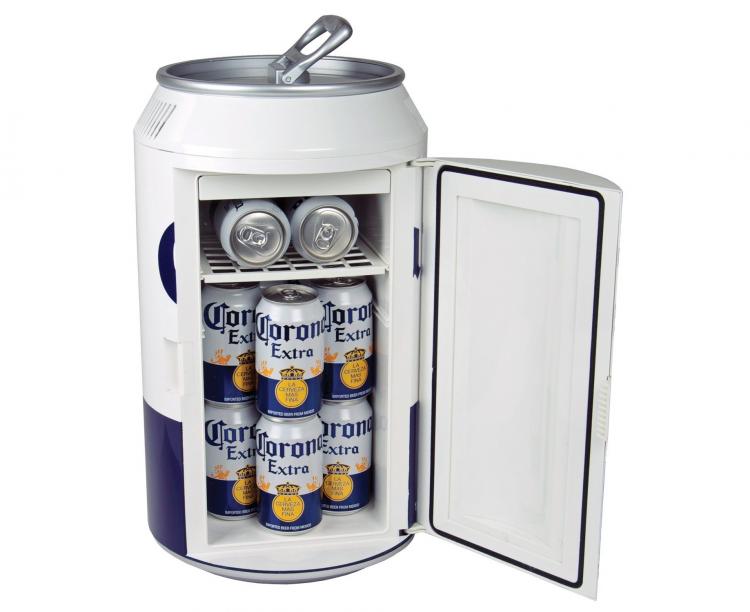 A perfect gift idea for a college student, an office worker, or someone who just really loves beer (especially Corona), the giant beer can mini fridge operates with a standard power cord, weighs 10 lbs, and measures 17.8 inches tall x 11 inches in diameter.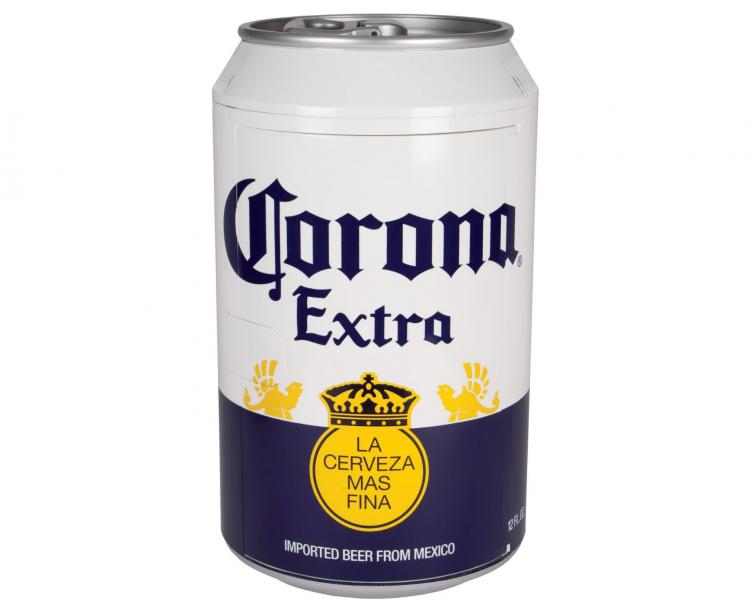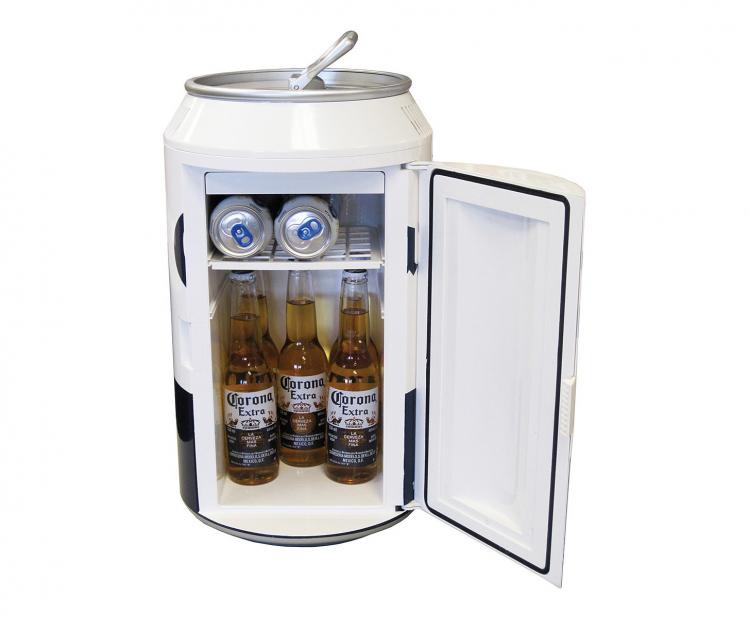 There's also a giant Coors Light can cooler that's available here.