Air-Strike Catapult - Toy Office Catapult
By Ryan on 09/07/2016 4:41 AM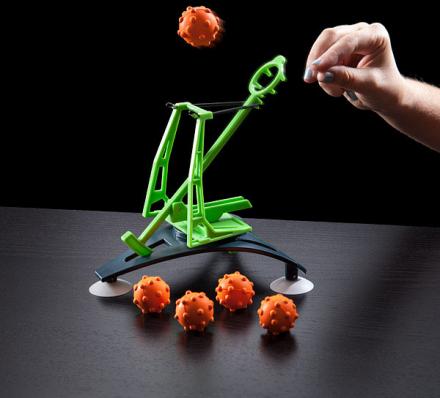 If you're in an office with a big open room with a bunch of your coworkers, chances are you need some sort of toy weapon in your life to keep you sane. Not only to defend yourself against other peoples weapons, but just to kill some time launching things at others for your own amusement.
The Air-Strike Catapult, is a toy catapult that launches spiky balls at your enemies, except the balls are made from foam so they probably won't do much damage other than annoying your coworkers, or at best hitting a key on their keyboard while they're typing.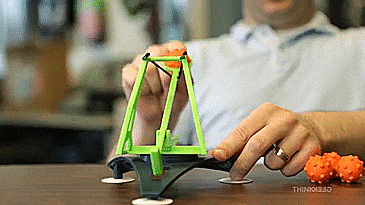 The air-strike catapult can launch the balls up to 40 feet away. To use it, simply place the catapult on a flat surface and push down the suction cups so that they hold the device in place while you pull back on the sling, then place a ball into the bucket and release.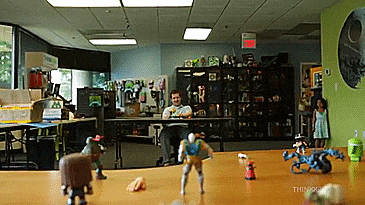 A perfect gift idea for office workers, the toy office catapult comes with 6 spiky foam balls, some assembly is required to set it up (but it's quite easy), is perfect for ages 8 and up, and measures 7 inches x 8 inches x 7.5 inches.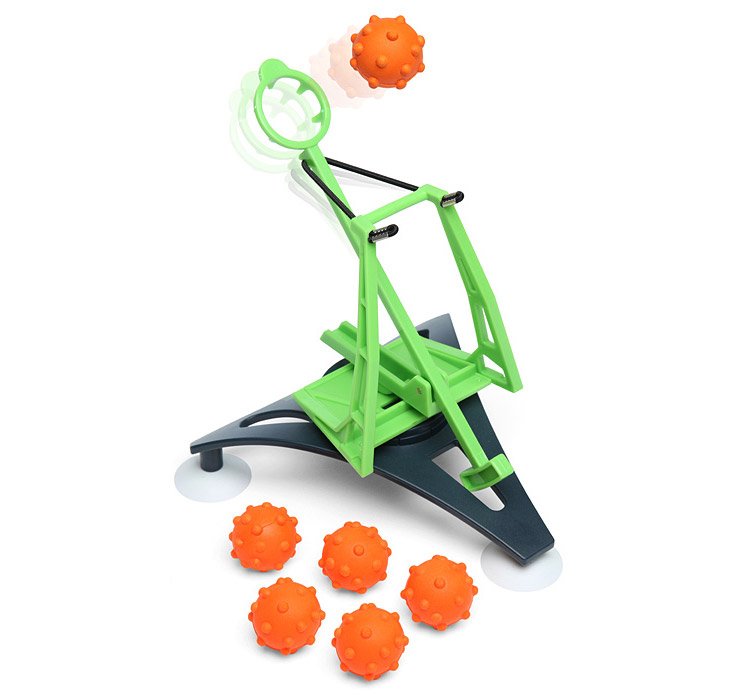 Check out the office toy catapult in action via the video below.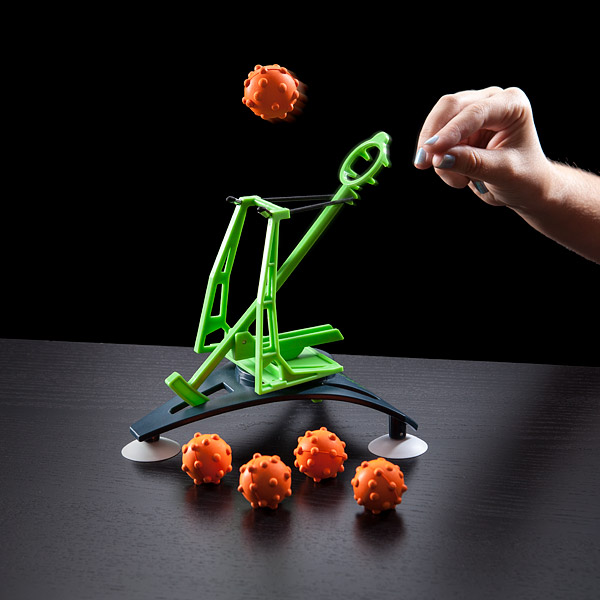 Subscribe To Our YouTube Channel