Earplugs That Make It Look Like a Long Wiener Dog Is Inside Your Head
By Ryan on 04/21/2016 8:49 AM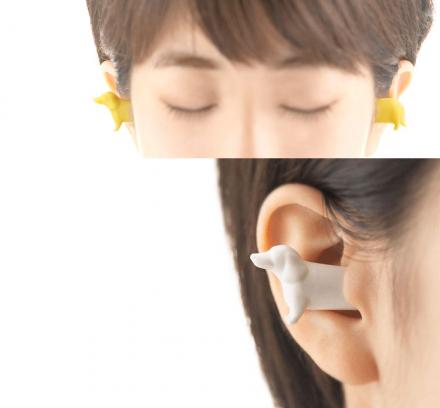 Ever wonder what it would look like if a super tiny and extremely long wiener dog crawled into your ear and out the other? These earbuds will surely assist you with your weird ideas. Obviously made and sold in Japan, these wiener dog ear plugs are made with one front end of the wiener dog and one rear side of the wiener dog, so that when you have them both in your ears, it looks like he spans the entire width of your head and he's crawling through your skull.
Perfect for drowning out the noise around you while still having a little bit of fun with it, the wiener dog earplugs come in a plethora of different colors to choose from, are made from a silicone spongy material that's super soft, can be used over and over and is easily cleaned using just water, and comes in a clear barrel that connects the two pieces to make a whole wiener dog when not in use.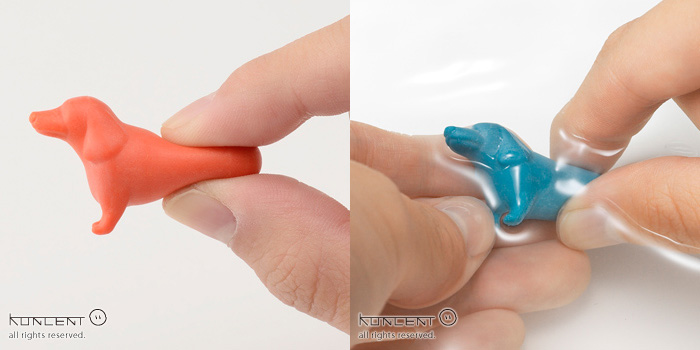 The wiener dog earplugs are sold on a Japanese site that will probably be tough to navigate through if you don't speak Japanese, but fortunately they offer a service that purchases the item for you and ships it to you through a 3rd party that's all dealt with in English (see the large blue box on the bottom of the screen).