These Weatherproof Walking Pods Keep You Completely Dry From Rain
By Ryan on 01/31/2023 9:32 AM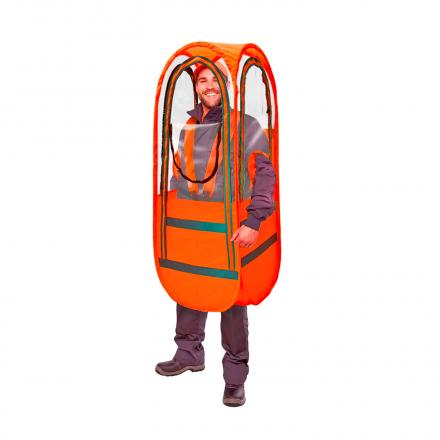 As a wise hobbit once said, it's a dangerous business going out of your door. Bilbo knew this without even encountering some of the many dangers of the modern world, like cars, pandemics, weather disasters, etc. As dangerous as leaving your home can be today, the modern world also comes with some great modern solutions — such as this professional-grade walking pod, which may be able to help you stay safe through all of it.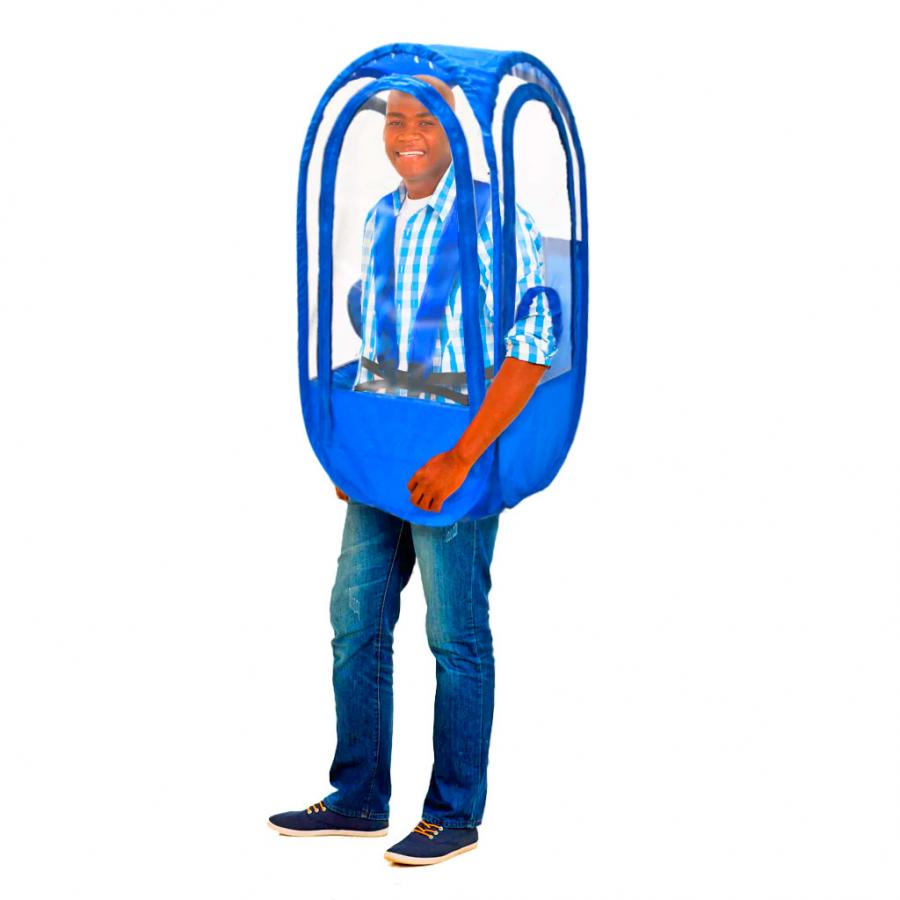 Credit: Under The Weather
The WalkingPod Pro is an enclosed pod for a person's upper body, meant to keep you safe from things like the weather, while adding extra visibility through the bright safety colors.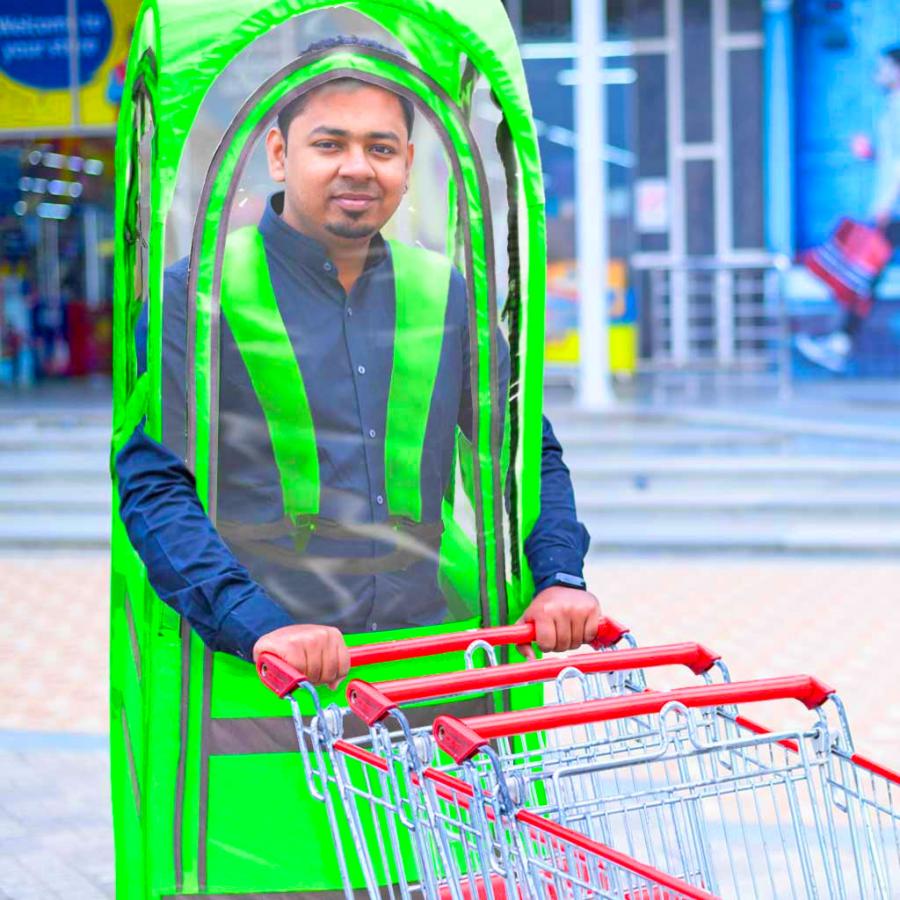 Credit: Under The Weather
These enclosed pods go right over a person's torso, and they include zipped windows on the front and side that can be closed for protection from the weather, other people and more. Credit: Under The Weather
The WalkingPod Pro is intended to keep you safe, between its enclosed space and its colorful, reflective design. The weather-proof pods come in two sizes, including a tall and a short design. Credit: Under The Weather
The way these pods go over a person's body was made to be useful for walking, working outdoors and other movement-oriented activities. As a result, they're perfect for walking, they're aptly named, and they can add a lot of safety to your daily routines outside the house. Credit: Under The Weather
The tall version of these pop-up personal space pods measures 53 inches tall, while the short versions are only 42 inches tall. Both versions offer around 22 square inches of space within the personal enclosure. Credit: Under The Weather
Along with the weather pod's three clear windows come two mesh arm holes that make it easy to use your hands while wearing. The walking pods also come with storm flaps for even more protection from rain and other weather, which can be put up or down with the industrial-grade double-zippers included. Credit: Under The Weather
They also include a patented StormStop design, which is a form-fitting set of stops along the bottoms of the seals. Credit: Under The Weather
These personal weather pods come in safety neon versions of green, orange and yellow, and they include reflective striping that illuminates when headlights or other lights are shined at it. This makes the WalkingPods great for nighttime walks or other low-light situations where you want to alert drivers as to your presence. Credit: Under The Weather
The windows in these personal space pods may also be comforting for those hoping to remain safe from getting sick, either from COVID-19, the flu or even the common cold. The enclosed space could potentially help prevent others around you from getting sick, and may even help avoid a person getting sick from airborne exposures. Credit: Under The Weather
However, if you are looking to keep yourself safe from sickness, staying home is probably your best bet. Besides, the company notes in the "protects against" row of its specs section that these are designed to protect against "precipitation and cold." While the company doesn't guarantee that they work this way, their design looks like it could help offer you a little extra personal space, if nothing else. Credit: Under The Weather
These pop-up weather pods take just a few seconds to set up, and they include an adjustable backpack with waist straps for optimal comfort while in use. The shop says these weather pods also protect against the sun, offering 50 UPF of sun protection. Credit: Under The Weather Whether you're headed to your crowded local grocery store, or you're taking the dog out on a walk during rainy or otherwise inclement weather, the WalkingPod Pros are an excellent option for increasing your safety out there. Don't forget Bilbo's words: You step into the Road, and if you don't keep your feet, there is no knowing where you might be swept off to. Credit: Under The Weather
Yes, the walking pods can even be used while sitting down! Credit: Under The Weather
Because these unique walking pods are completely weatherproof and the colors make you easily visible at all times, you'll have your own little space in which to stay safe and dry whenever you need to be outside in not-so-great weather or circumstances. Credit: Under The Weather
Each weatherproof pod will even come with a matching carrying case to easily store it away when not in use. Credit: Under The Weather
You can snag one of these WalkingPod Pros directly from the company's website for around $120 bucks for the short version or around $130 for the tall version. Credit: Under The Weather
There's also an even shorter version of the Walking Pod that costs around $110 bucks from their website! Credit: Under The Weather
Check out the weatherproof walking pod in action via the video below!
Subscribe To Our YouTube Channel