This Incredible Bicycle Car Is an E-Bike That Keeps You Warm During Winter Transit
By Ryan on 11/23/2022 10:38 AM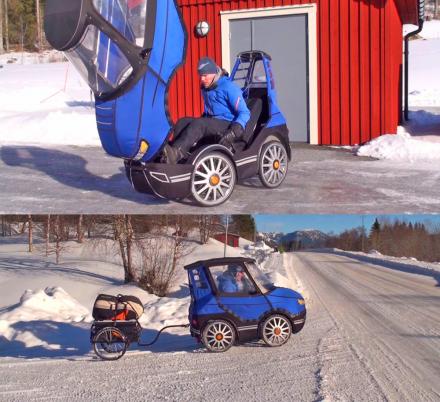 I'm not one to ride my bicycle on any day below 80 degrees F, but we all know those people that ride their bicycles all year long, especially through the frigid cold of the winter months. Luckily, someone has invented this ingenious e-bike that's made into a mini car that encloses you inside away from the cold while you ride.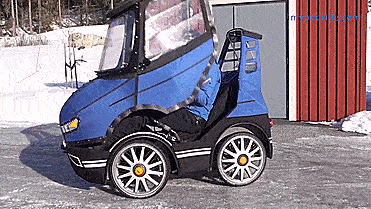 It's called the PodRide, and it uses a pedal-assisting motor that can take you up to 15.5 mph, though you ca go faster by pedaling yourself!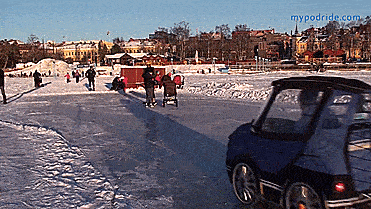 The entire top half of the car/bike flips out so you can easily get in and since you're fully covered and protected inside, it can be used in any kind of weather.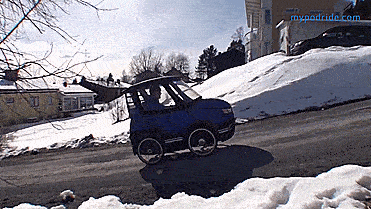 This way you can bike to the office in the rain, without needing to change out of your wet clothes when you get there (depending on your sweat level).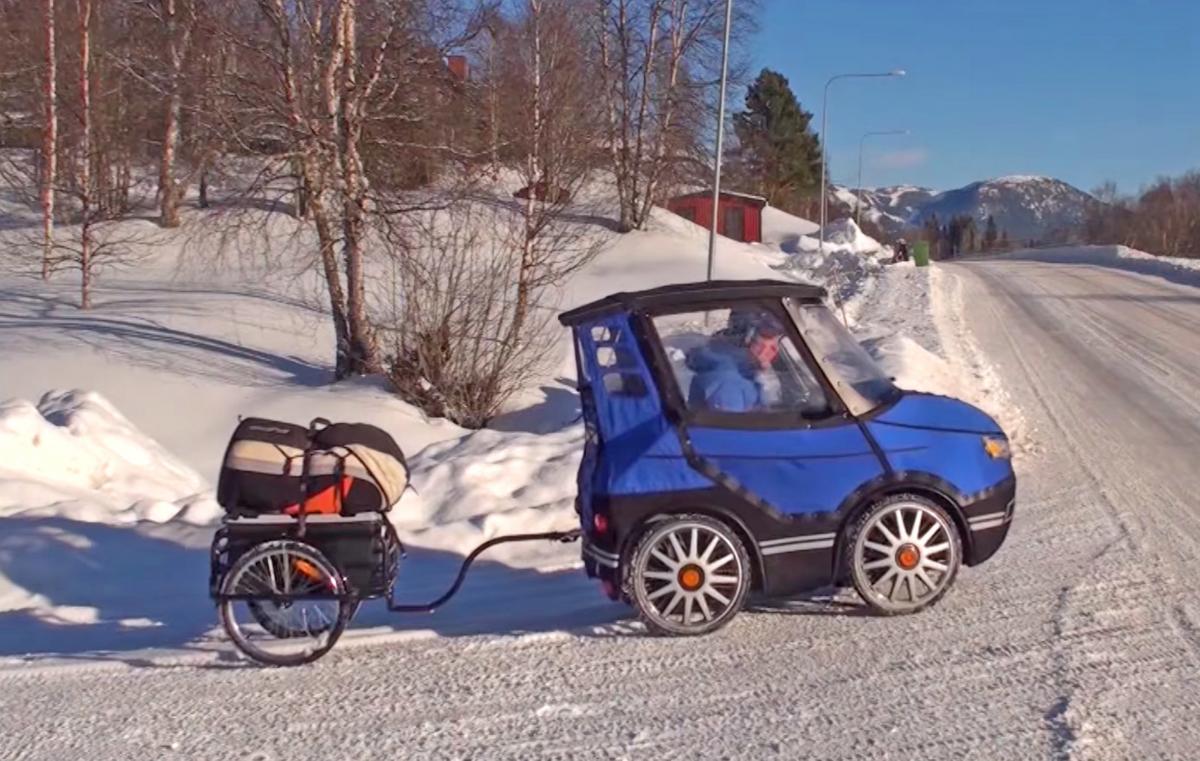 Cycling is easy with PodRide's electric motor support. Ride to work without the sweat! Adjust the level of motor assist to travel further and conquer the hills.
PodRide can handle standard, paved or dirt roads. Whether you ride to work or go on week-end adventures, PodRide is up to the job. Freedom starts here.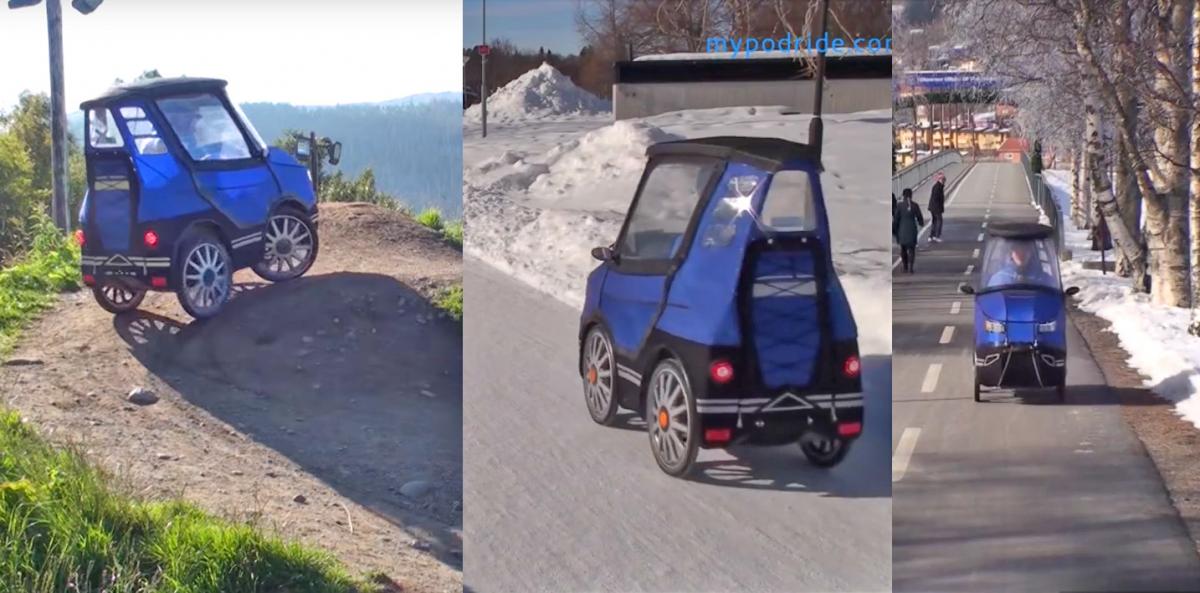 The PodRide will be available in both a 3 wheel and 4 wheel version, which seems to be to comply with regulations in America. The 4 wheel version will be available sooner in Europe, followed by the 4 wheel version in North America a bit later. This is due to 4 wheeled vehicles with electric-assisting motors being unable to be classified as bicycles.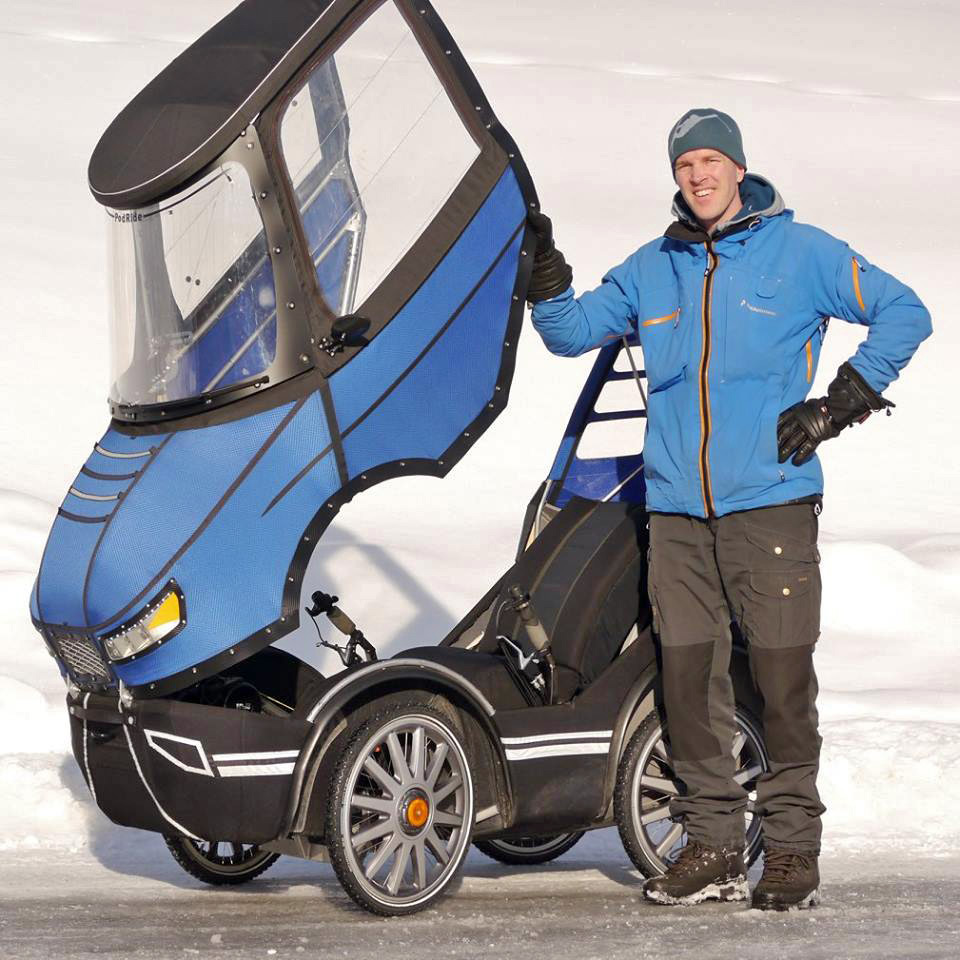 The PodRide bicycle car is unfortunately still in a planning and manufacturing phase and is not fully for sale anywhere yet. They hope to start selling the e-bike in mid 2020, and they also don't have a public price available yet that the PodBike will cost when it's released. Though, since this is the first release of the car bike, chances are it'll be much higher than you might think.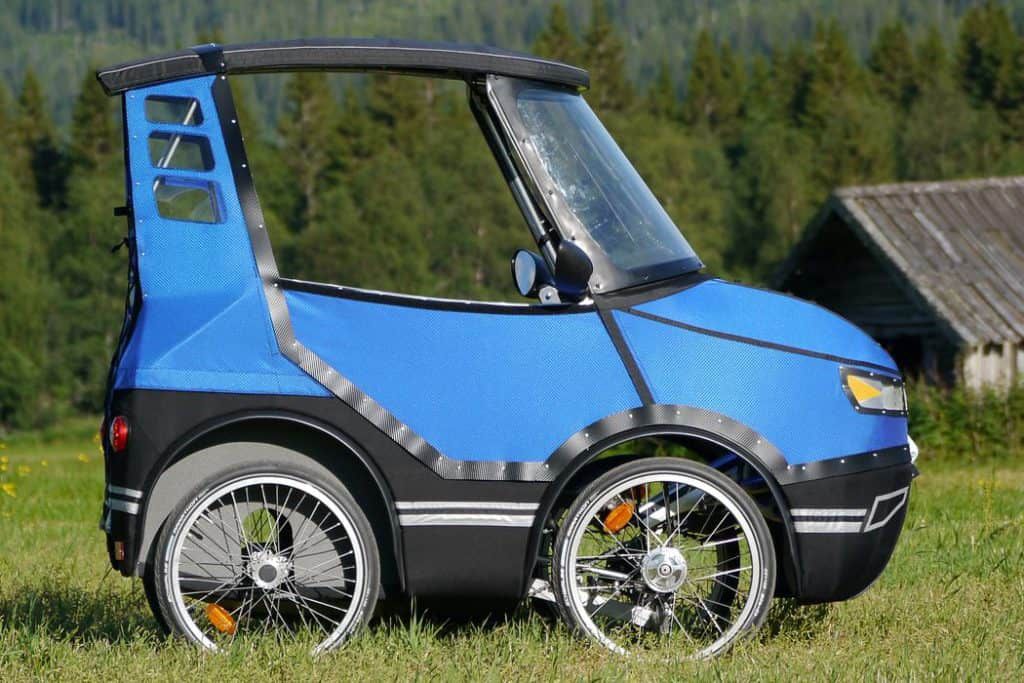 The 3 wheel version would likely be at minimum 12 months after the availability of the 4 wheel version.
The classification of ebikes and other forms of transport is a complex matter in the US. There are federal rules and lots of different regulations at state and city level.
A four wheel non motorized PodRide is classified as a bicycle in many jurisdictions. But adding a motor of any size or configuration would mean PodRide is no longer classified as a bicycle.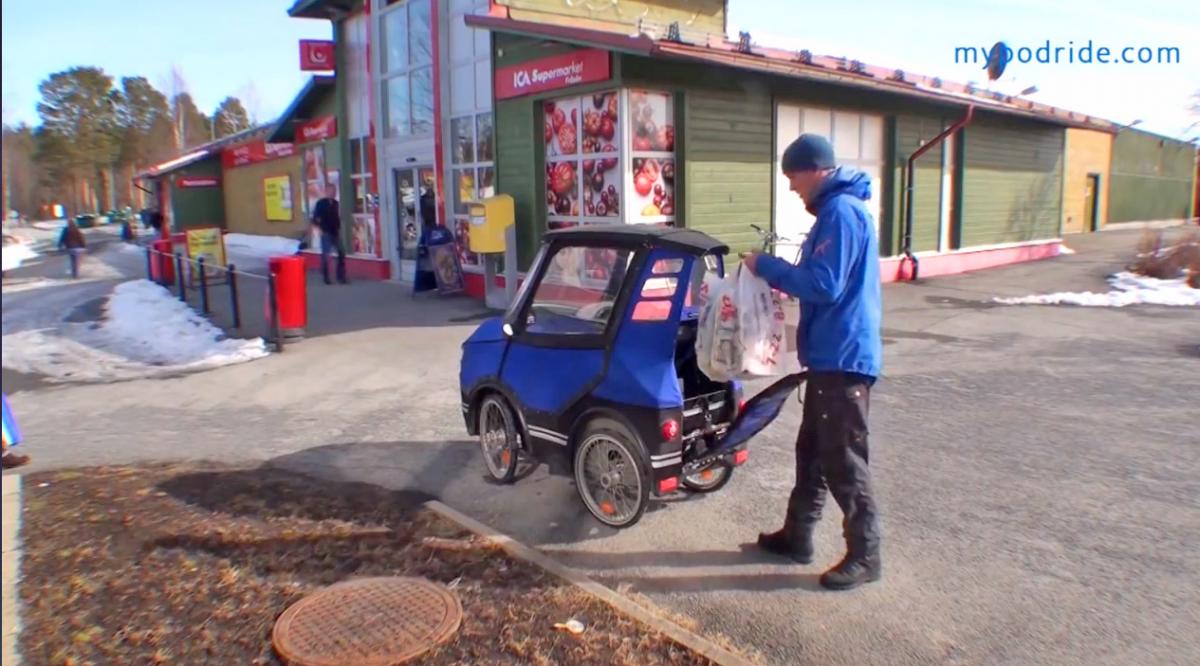 Not only is the PodRide car bike a practical way to get around in the city, but's also a really comfy ride with a lot of features that you'd find a regular car, including a sun-visor, a manual windshield wiper, it has headlights, blinker turn signals, a manual air-inlet on the front of the car, and you can also manually crack the window for more ventilation. You steer the bike car using two levers on the both sides or your seat where there's also a squeeze lever for brakes.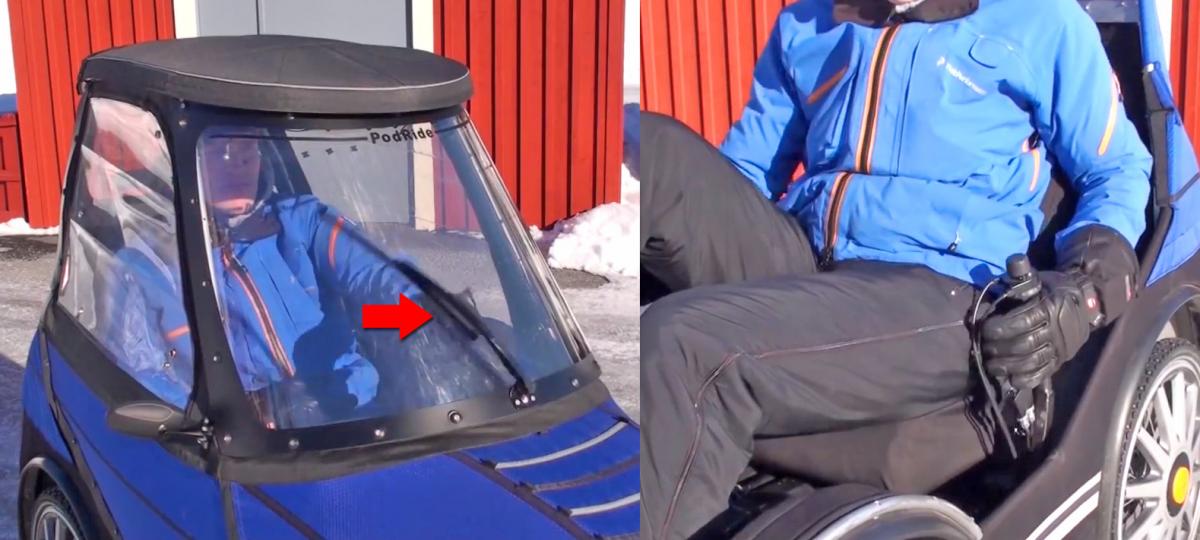 Not only is the PodRide an awesome new way to get around in style, but it's also a great fun way to stay in shape, ride in comfort, save money on gas, and protect the environment while doing so. The motor on the car style e-bike is powered a removable battery that you can bring inside and charge. An option in the future will allow pedaling and regenerative braking to give back charge to the battery.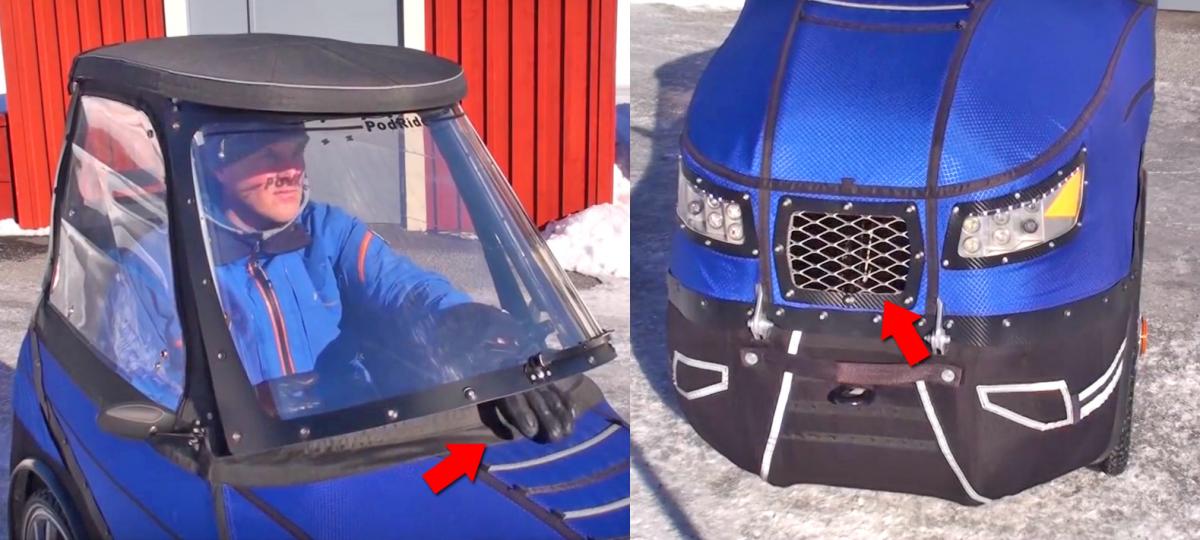 "PodRide's electric motor allows you to adjust the level of assist, to travel further, easier, and conquer the hills. PodRide is the most practical all weather bike around. There's even room for a child passenger or your groceries."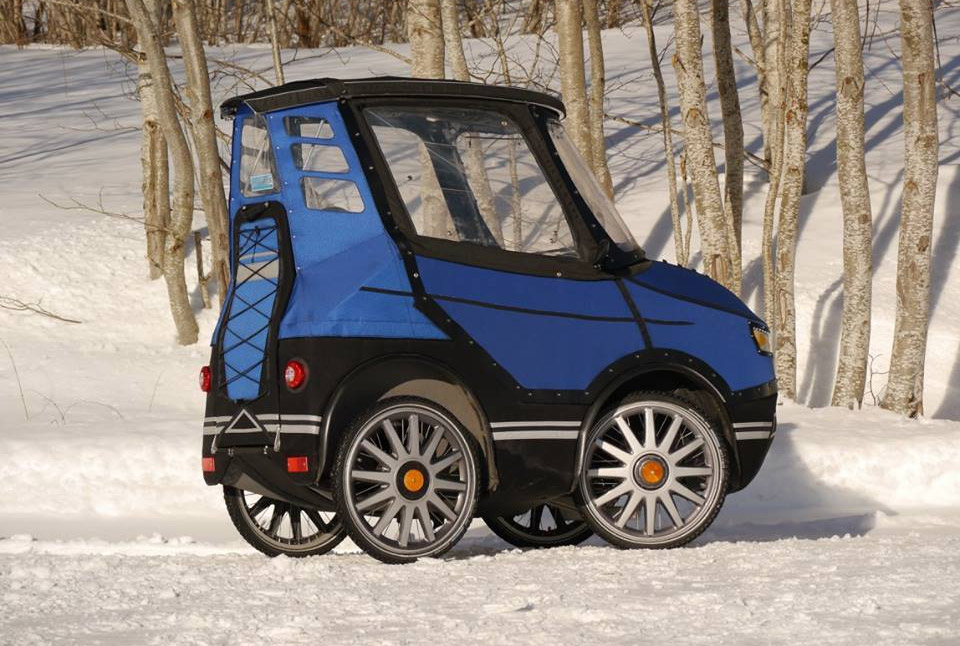 The rear storage on the bike car is perfect for adding a child, groceries, bags, purses, and more.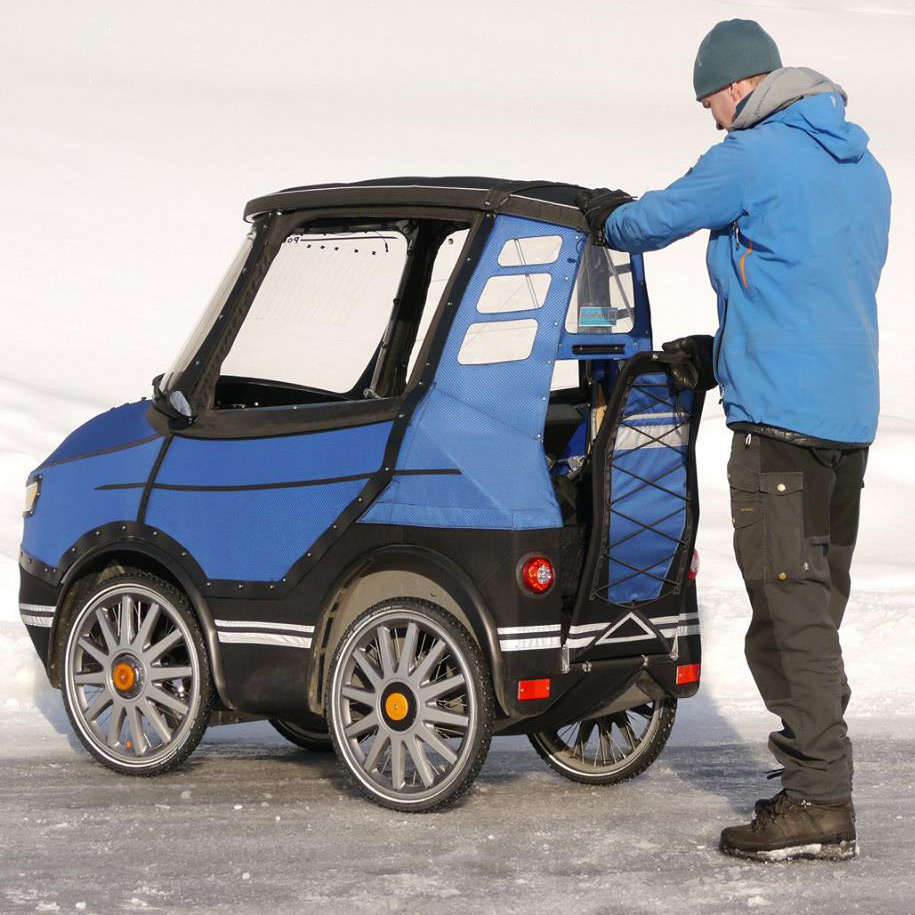 Yes, there's even a room for a child passenger in the back of the bike car, though you'd need to get rid of the child if you're looking to put anything else back there such as grocery bags, or a briefcase for work. If you need to haul around even more gear, you can attach any standard bike trailer to the back the PodRide.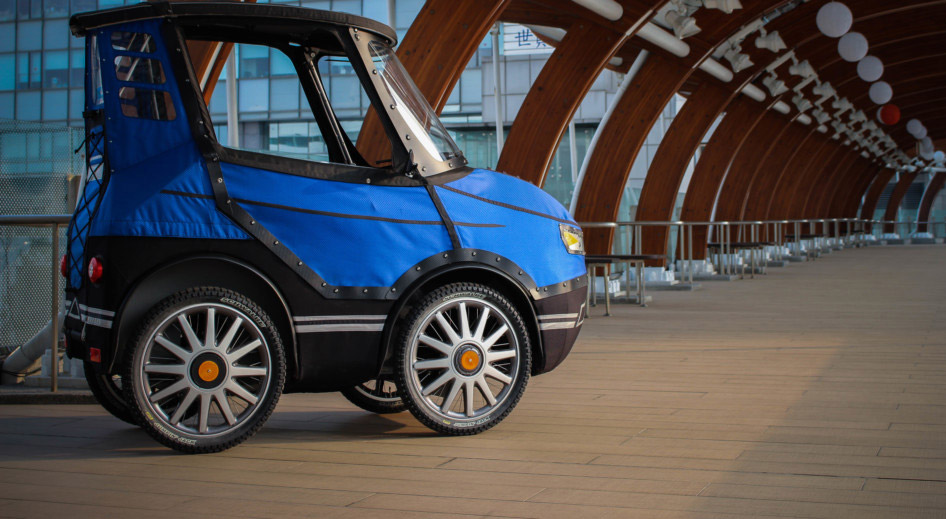 The PodRide measures just 5.9 feet long x 2.5 feet wide x 4.75 feet tall. It also features 20 inch tires, an 11.4 foot turning radius, a 250W electric motor, different gears you can switch to for different speeds, a 37 mile range when using the battery, along with LED headlamp, turn indicators, and brake lights.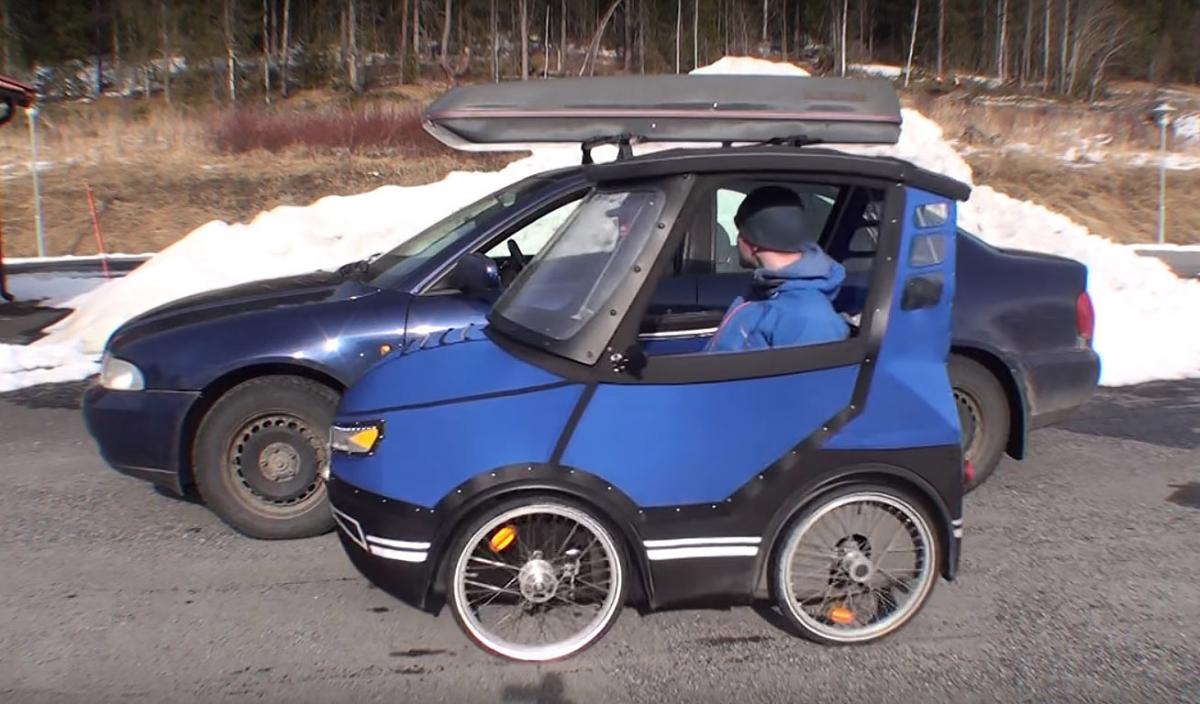 In total the PodRide weighs just 154 lbs so it's easy to maneuver and move around when not being used.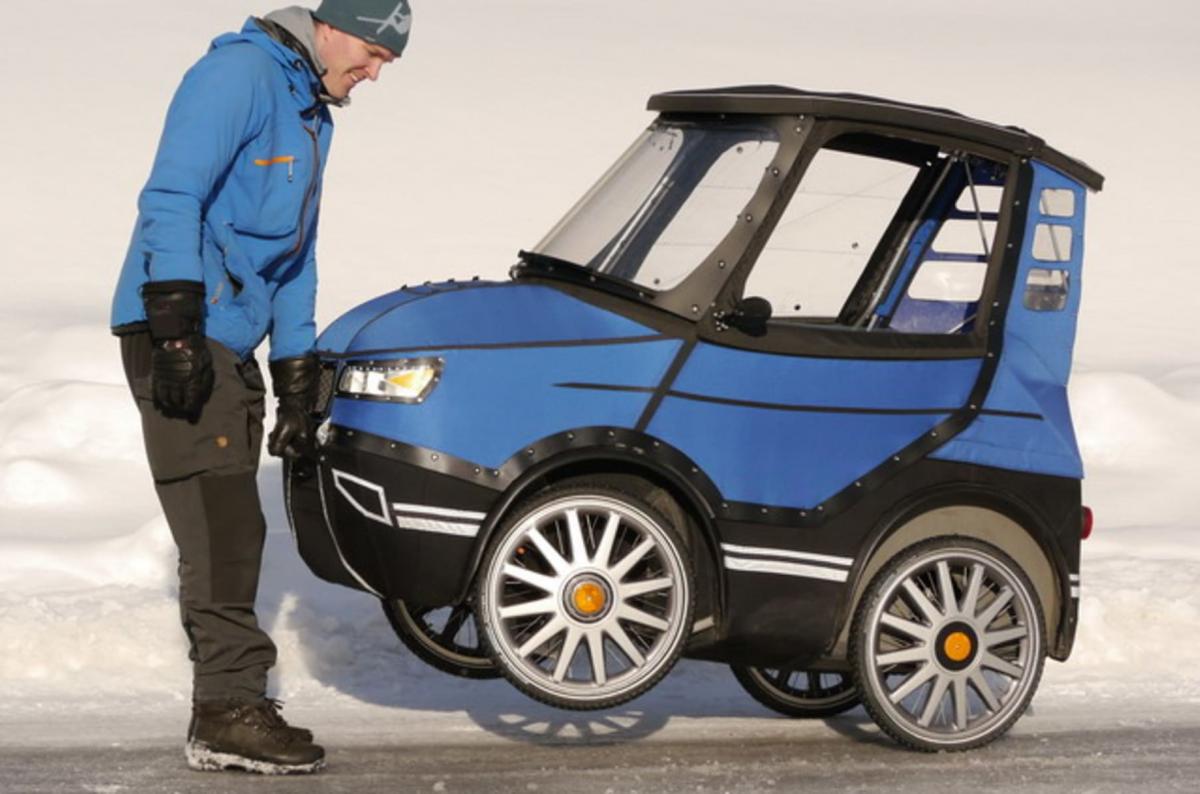 The front metal loop lets you lock the bicycle car using any bike lock.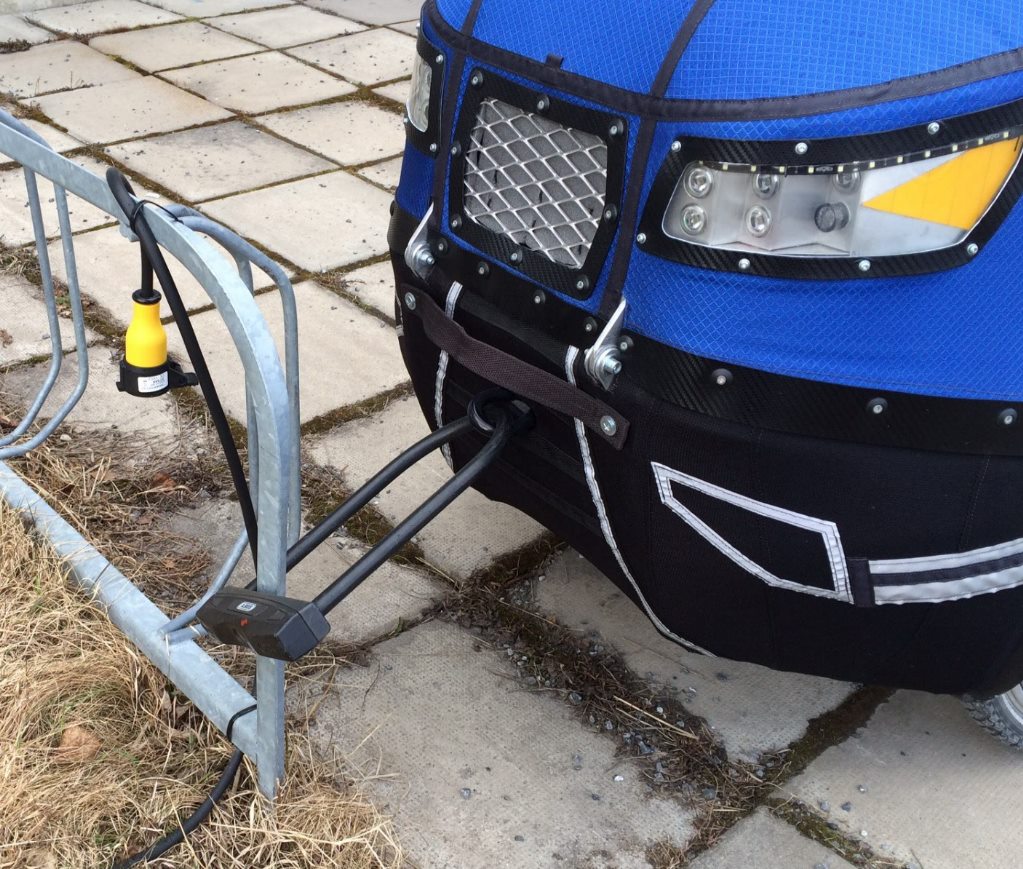 A screen on the inside gets you all sorts of info such as your current speed, your trip distance, battery levels, and more..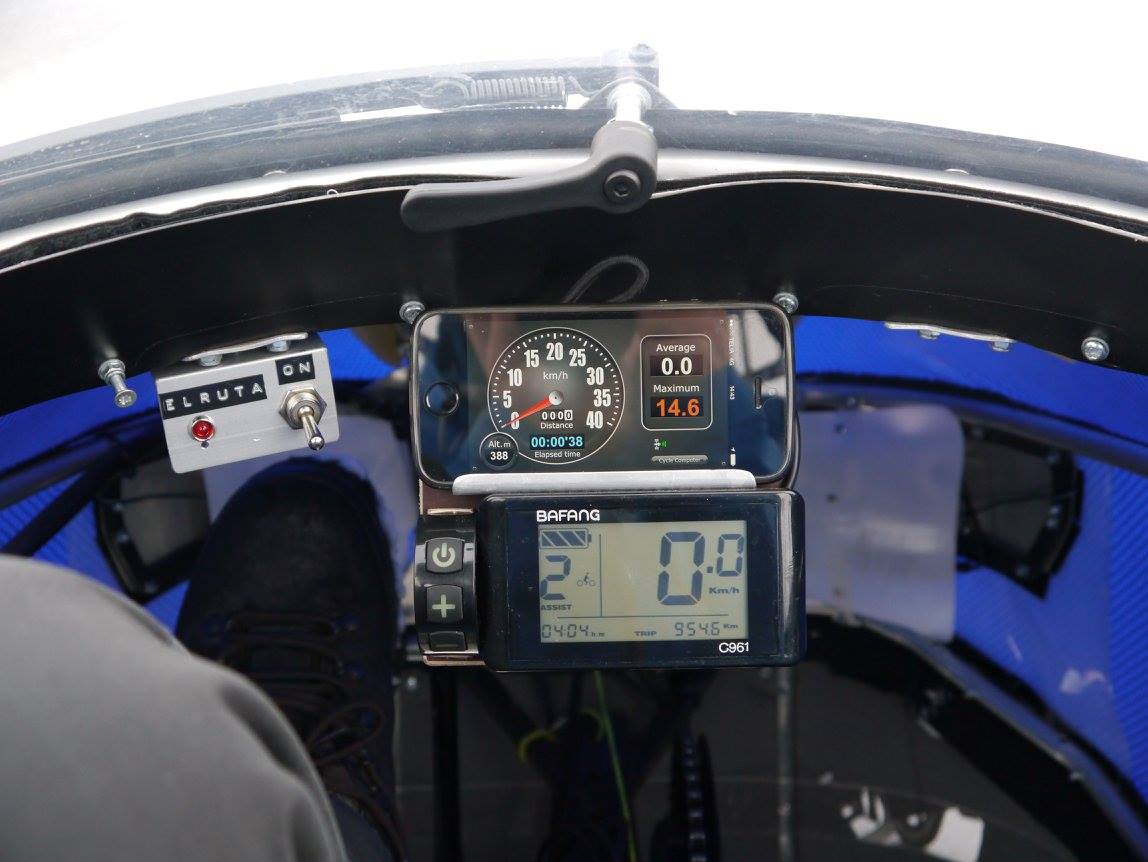 Yes, you can even attach a small trailer on the back of the Pod car bike to haul more gear to and from your destination!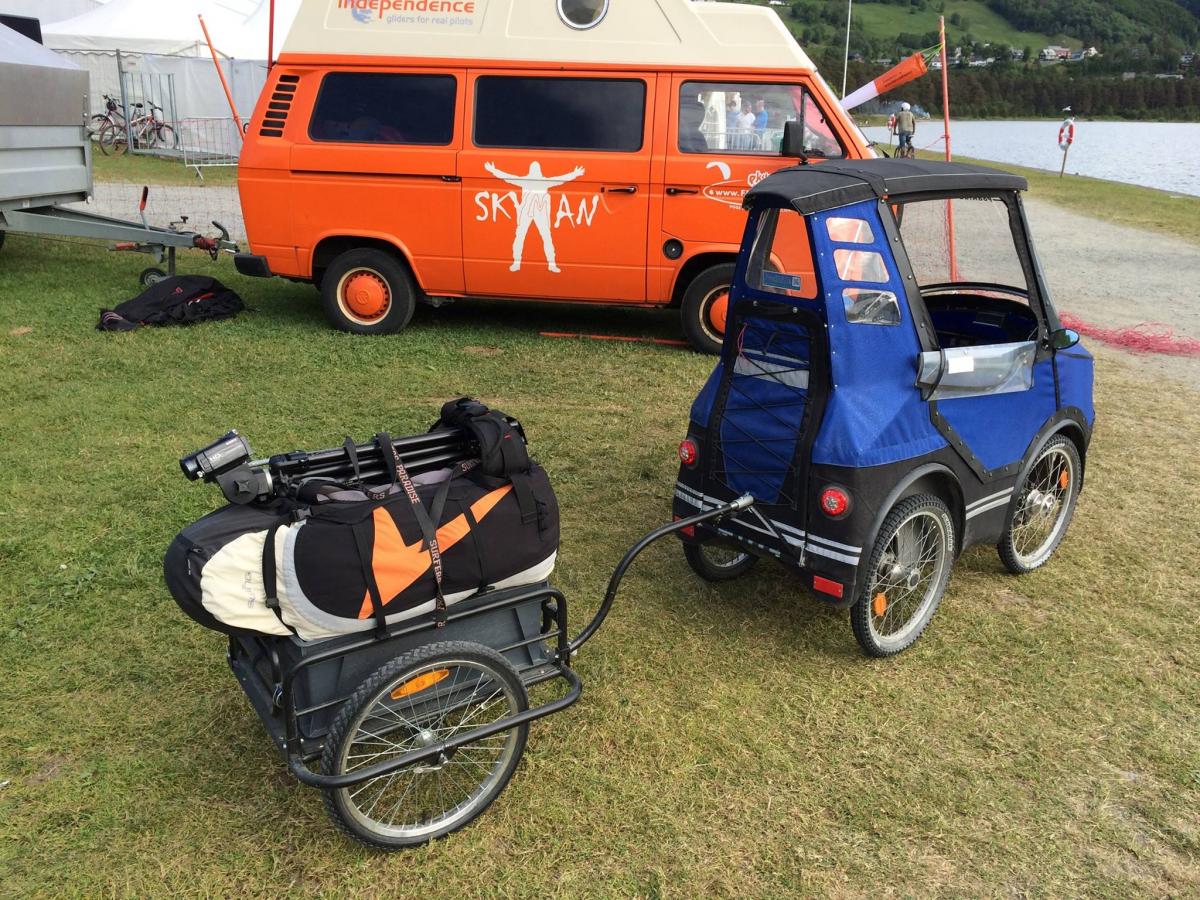 Once released, the bicycle car will be available in blue, high-visibility yellow, and red.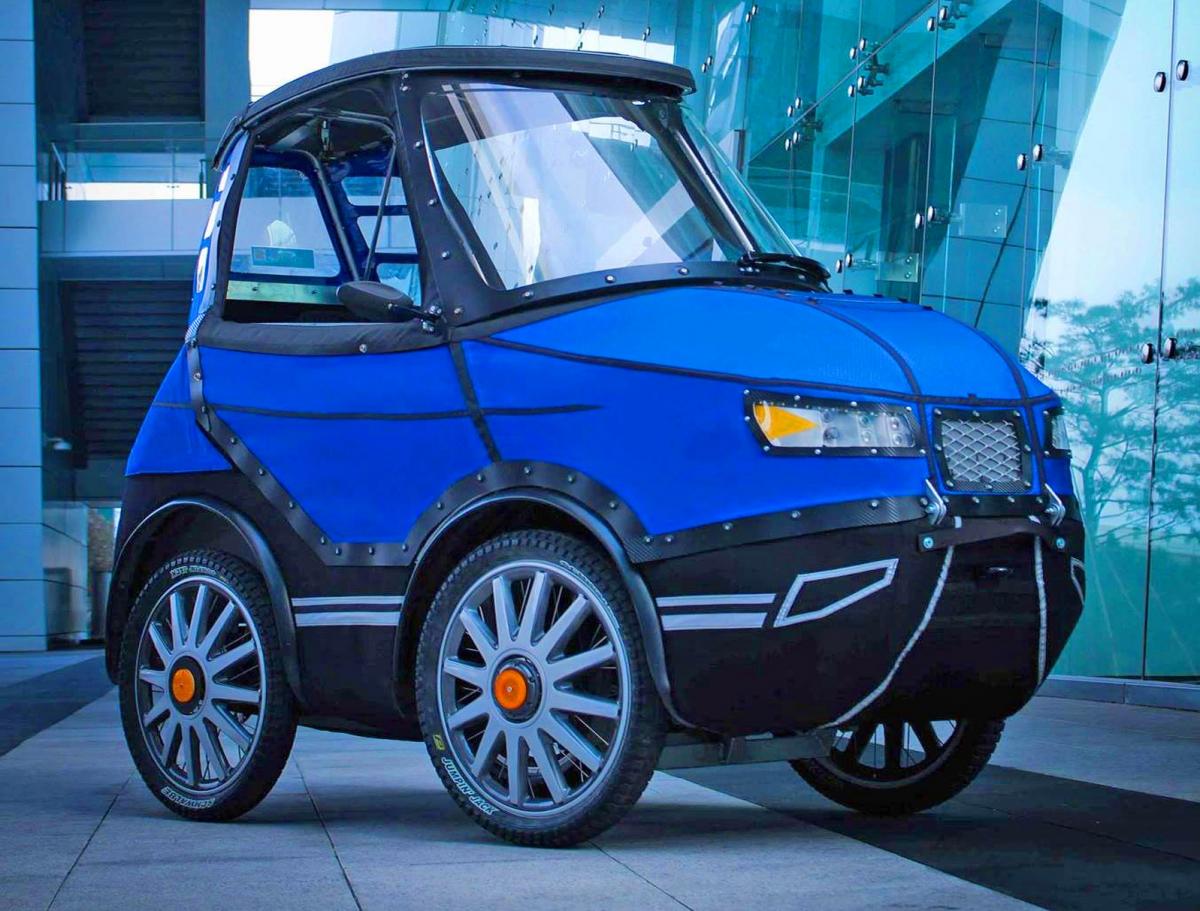 Though the Pod Ride car shaped e-bike is not available for sale quite yet, it is still in a funding phase with hopes to manufacture the ride soon! So lets hope it comes to fruition soon so we can all ride in style and warmth through the cold winters!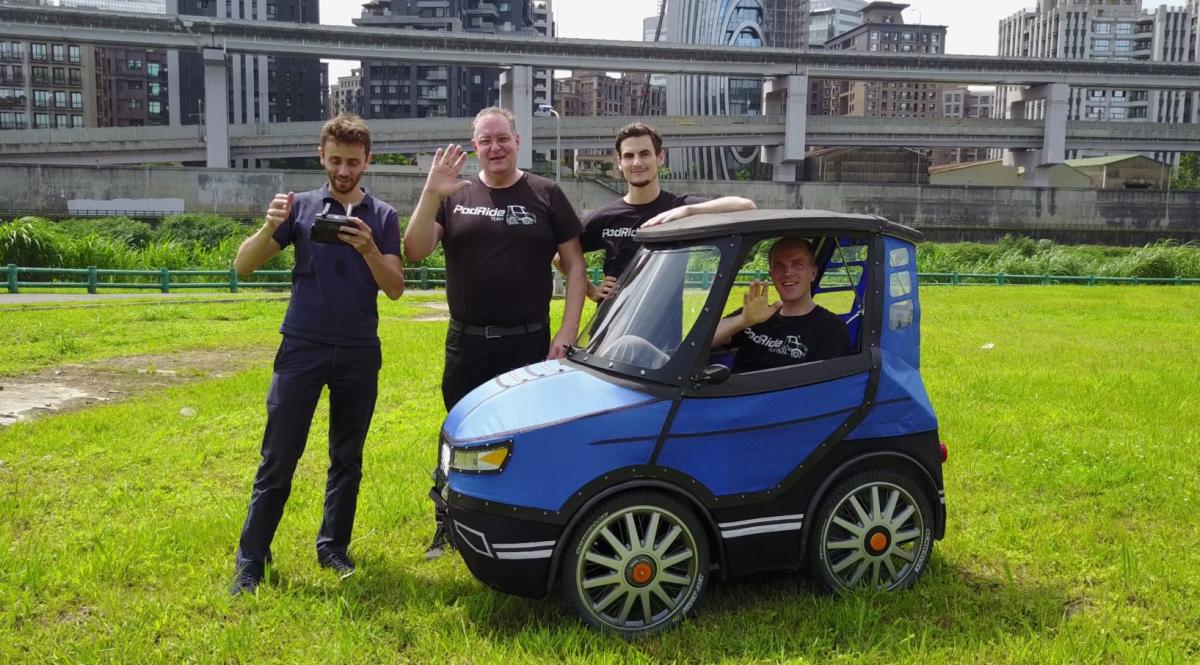 Check out the PodRide enclosed e-bike car in action via the video below.
Subscribe To Our YouTube Channel