This Moped Poncho Raincoat Keeps You Dry While Driving Your Scooter In The Rain
By Ryan on 04/12/2022 10:42 AM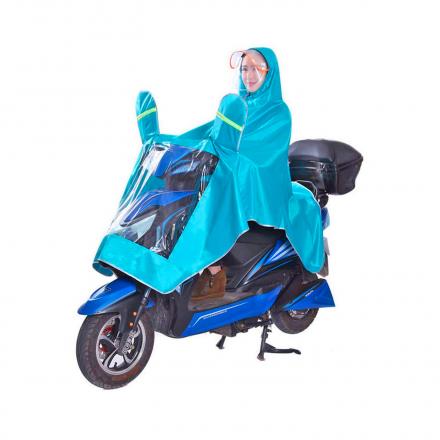 If you're riding your scooter around on rainy days, you probably feel like a rain jacket isn't enough to protect you, your stuff and your ride. However, this scooter rain poncho cape covers it all, and it looks more stylish and functional than a boring old raincoat.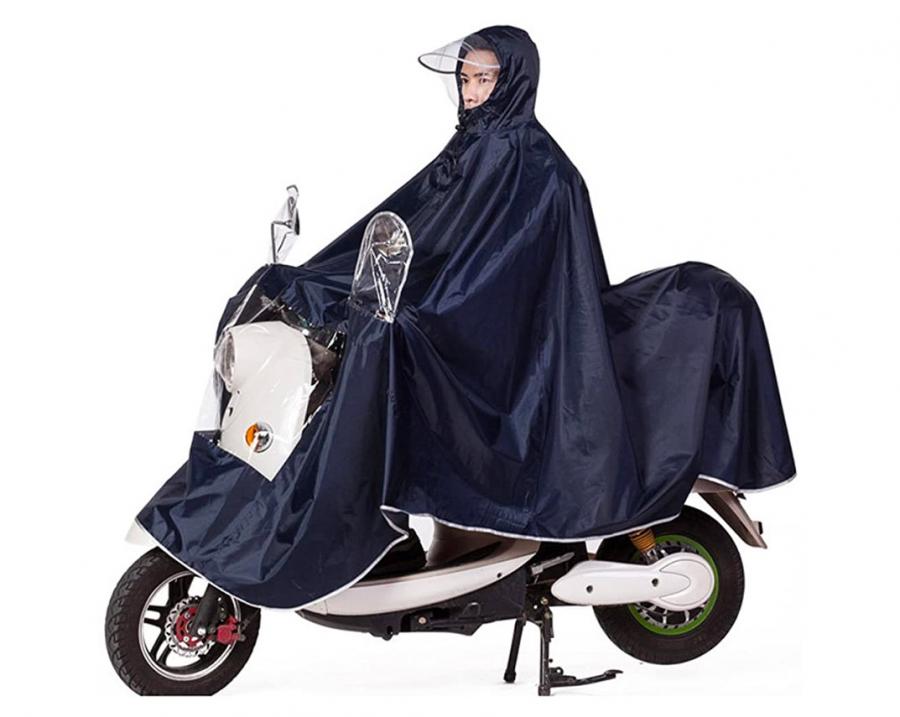 This scooter rain jacket poncho doesn't just cover a person, but it also covers the vast majority of your scooter, motorcycle, moped or bike, as well as any bags you may need to carry on your ride. Sold by Ibluelover on Amazon, this scooter poncho is an excellent solution for rainy days that will keep you and your motorcycle dry.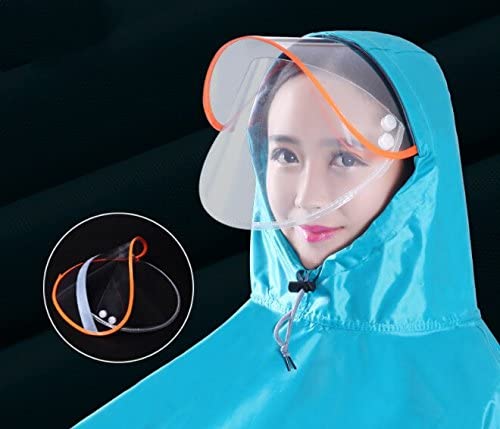 You can buy the scooter rain poncho in blue, light blue or red, in a one size fits most size that's made to fit over most of your scooter. It's double-lined for super secure waterproofing, with complementary colors lining the edges that will make a statement.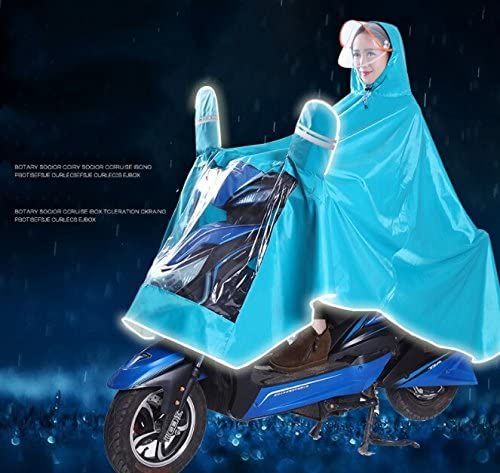 Made from wind and water-resistant oxford cloth, a material used for high-quality raincoats, this scooter rain cape is great for those living in areas with high precipitation. It's durable and high-quality, with nano-coating technology that forces rain to bead right off.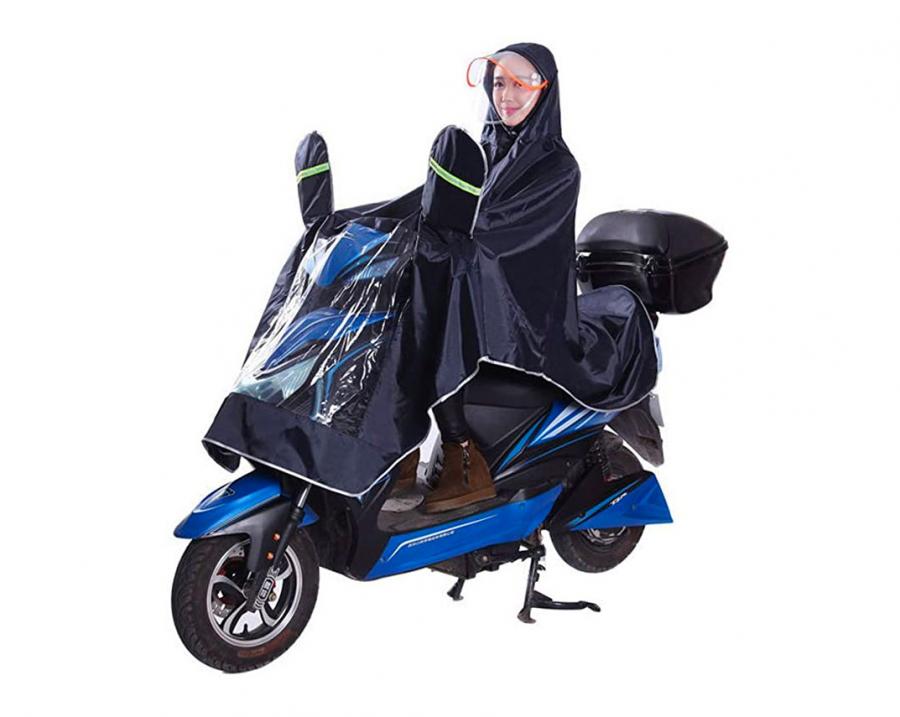 For the wearer, the scooter raincoat poncho is very breathable and comfortable, and it's durable enough to resist the weather of regular rides.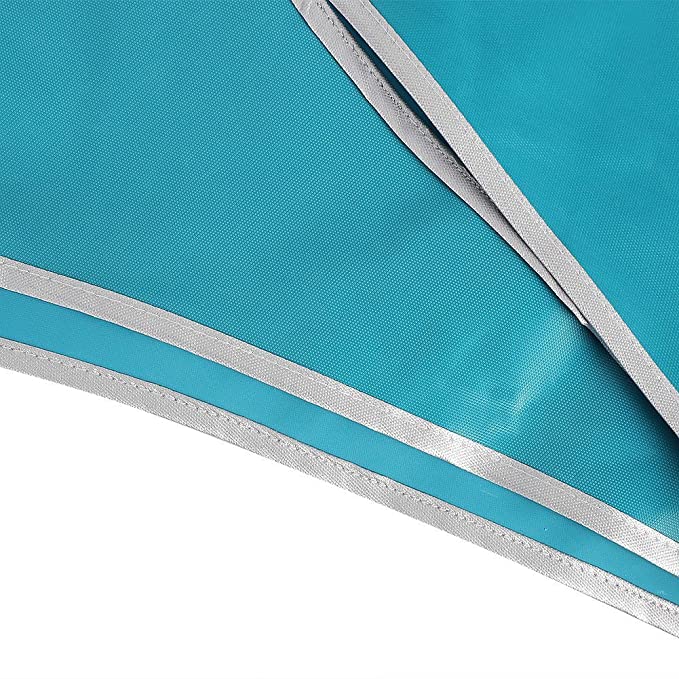 It also includes waterproof glue to hold the seams together and a simple sleeping bag-style drawstring for tightening the hood to the user's preference.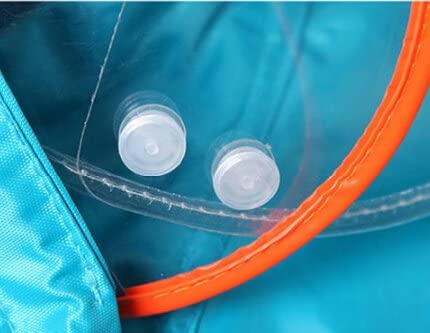 It's large enough to fit over a person's entire bike and designed to fit the shape of most two-wheel transportation devices, as well as a person's backpack or bag. The scooter raincoat cape also includes transparent film for the mobile's headlights and rearview mirrors.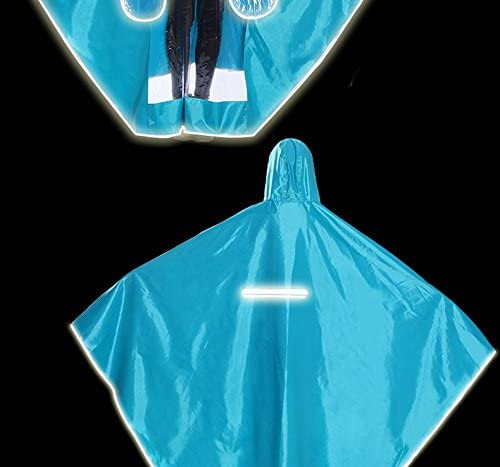 This scooter rain cape also includes a transparent, dual-layered snap-on visor and face screen extending from the poncho's hood that can be worn with or without a helmet.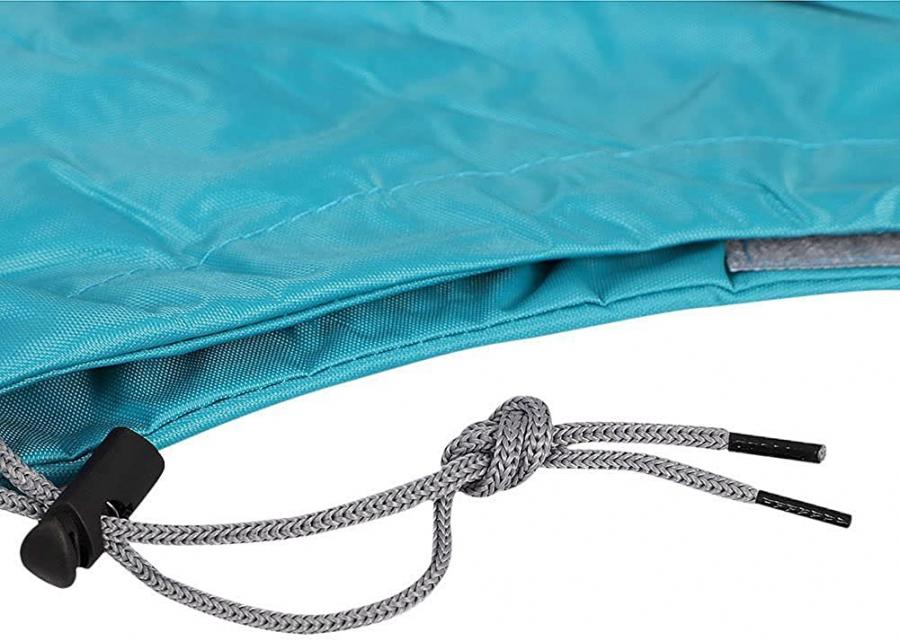 The waterproof material also includes 360-degree reflective edges all around the unit that can make riders more visible in the dark.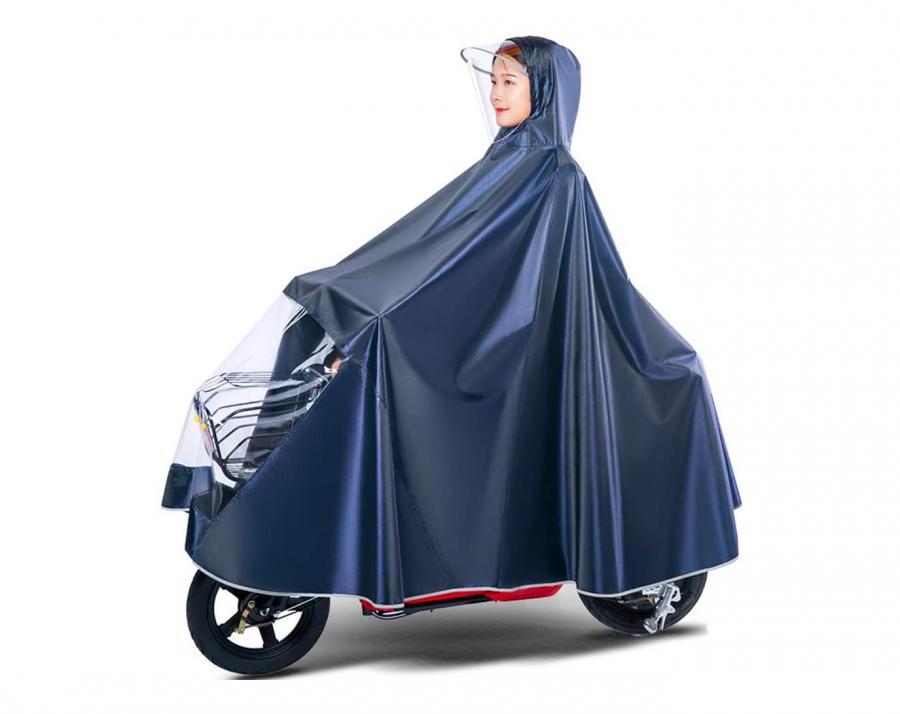 Find this version here
It moped poncho comes with a convenient carrying bag and is easy to fold up and stuff into the bag when not in use.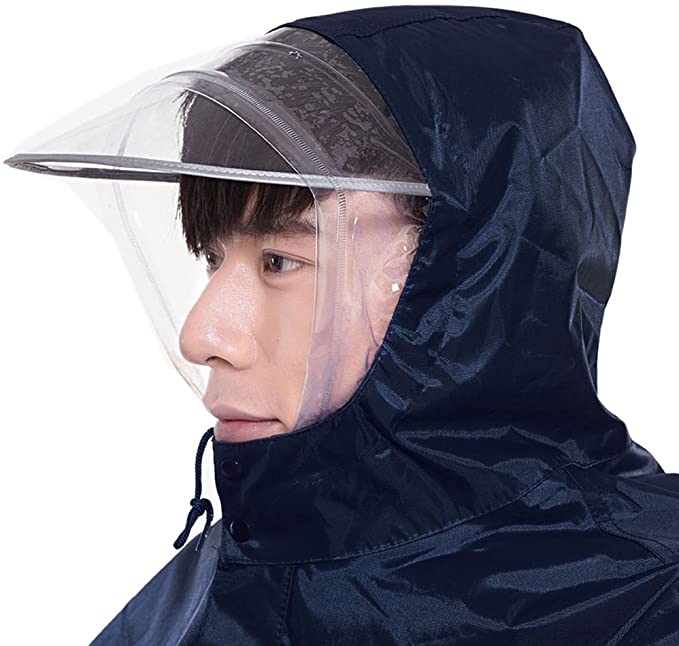 Get this version here
There aren't many reviews for the product yet, though one global reviewer on Amazon left the scooter poncho a five-star review without sharing any words about the purchase.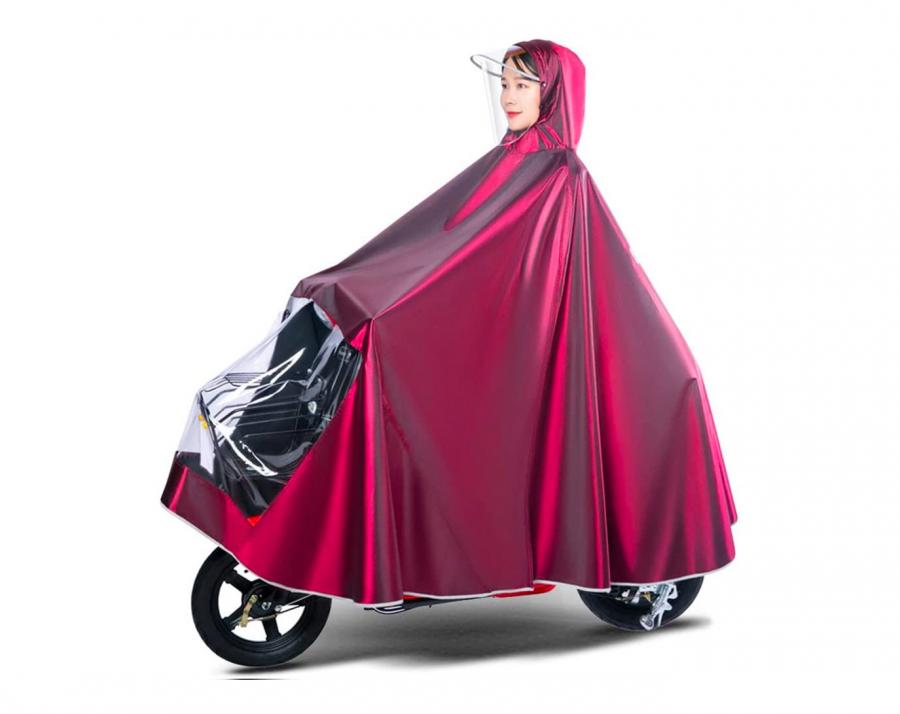 Comparable products we've shared in the past are this slightly more minimal full body cycling poncho and the umbrella that converts into a raincoat, though neither offers as much space inside the poncho as the scooter rain cape.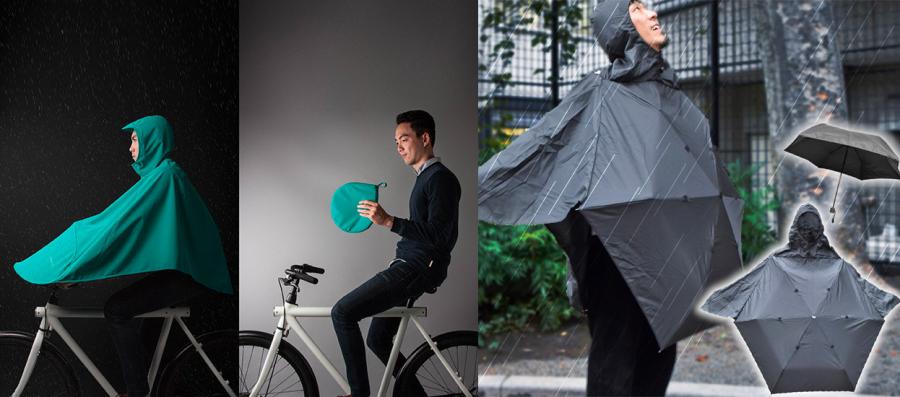 No more struggling to keep your scooter and your things dry on rainy rides home! This scooter rain poncho and cape is the perfect solution to your bike, e-bike, moped and motorcycle waterproofing needs, and it comes at a price that's hard to pass up.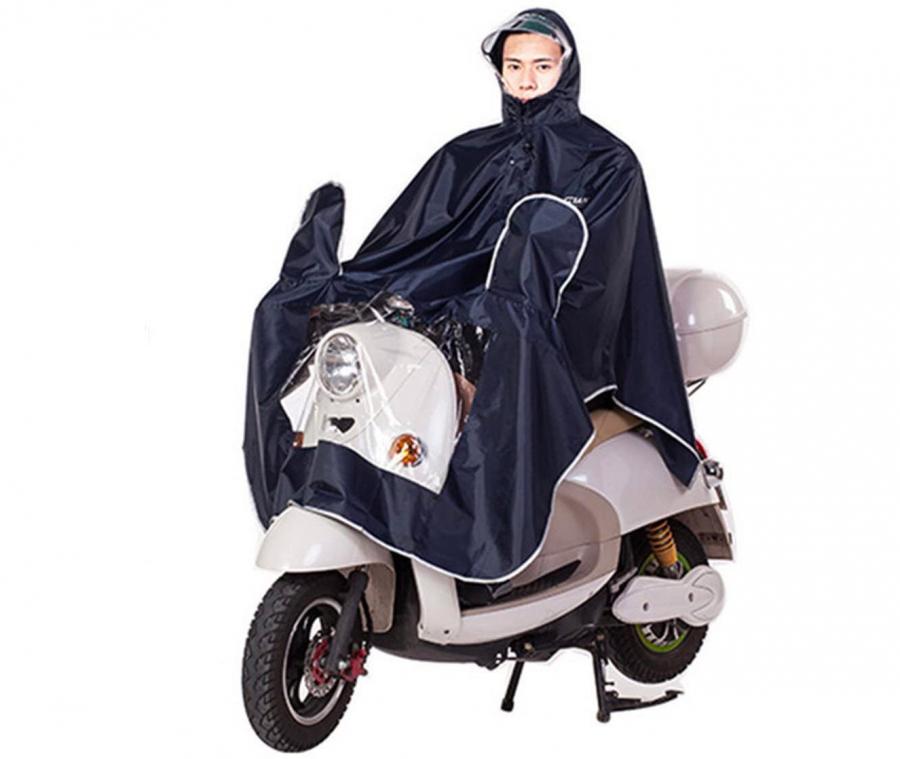 You can snag the moped poncho rain coat from Amazon for around $34 bucks!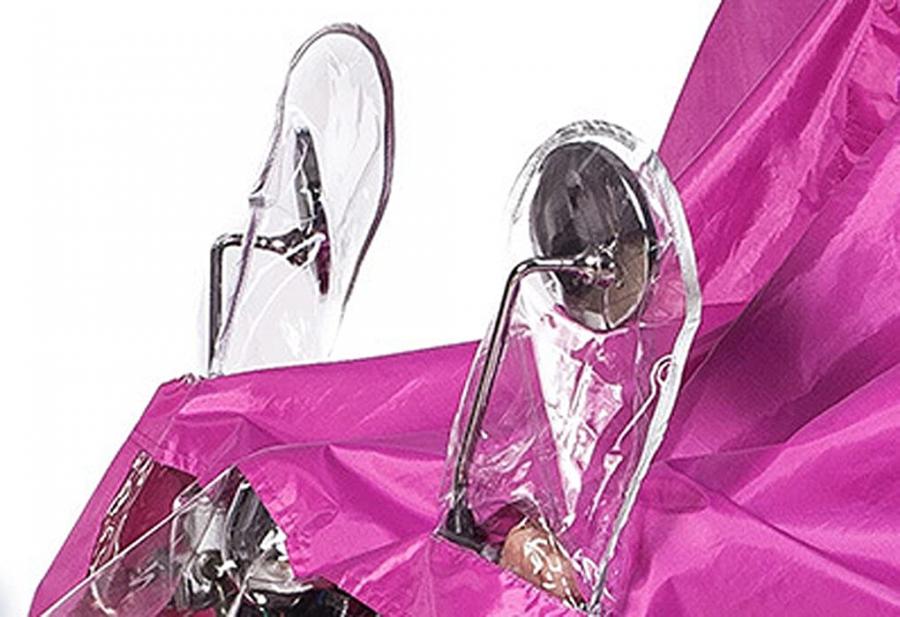 There's even a moped poncho cape that fits 2 people for when you're riding a scooter with a passenger behind you!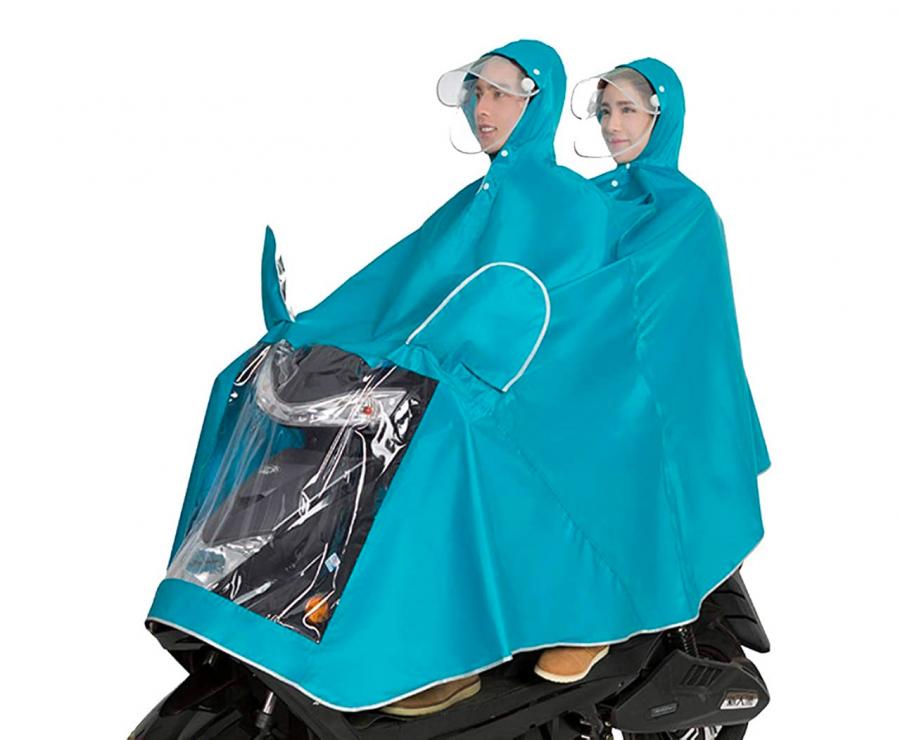 Get this version here
The double scooter poncho raincoat comes in a few different colors to choose from, and will cost you around 31 bucks on Amazon!