These Joe Exotic Tiger King Christmas Ornaments Have Us Dying
By Ryan on 12/17/2020 3:22 PM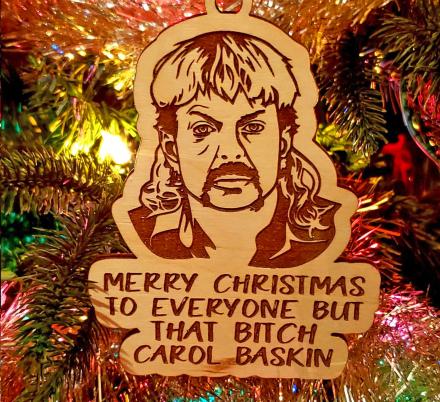 It was certainly a simpler time towards the beginning of the Coronavirus pandemic where we all just sat at home and watched the Tiger King documentary together as a society. We then came together for a combined hatred for Carol Baskin that we can all agree killed her husband. Well, now that it's Christmas time lets all remember back to what seems like decades ago to March 2020 when Tiger King was first released on Netflix, and pay homage with this lovely Christmas ornament that reads "Merry Christmas To Everyone But That B*tch Carol Baskin".
The Joe Exotic Christmas ornament is made and sold by Etsy store TalonsEdgeDesigns, though there are plenty of other Etsy stores that sell very similar designs which you can find here. The hilarious Tiger King ornament is handmade from birch wood and then laser engraved with a design of Joe Exotic's face along with the cheery message underneath his face and bleached mullet. The ornament measures 4.9 inches tall x 3.5 inches wide x 1/8 inch thick. It also comes with a red ribbon to quickly place it onto your Christmas tree upon receiving it.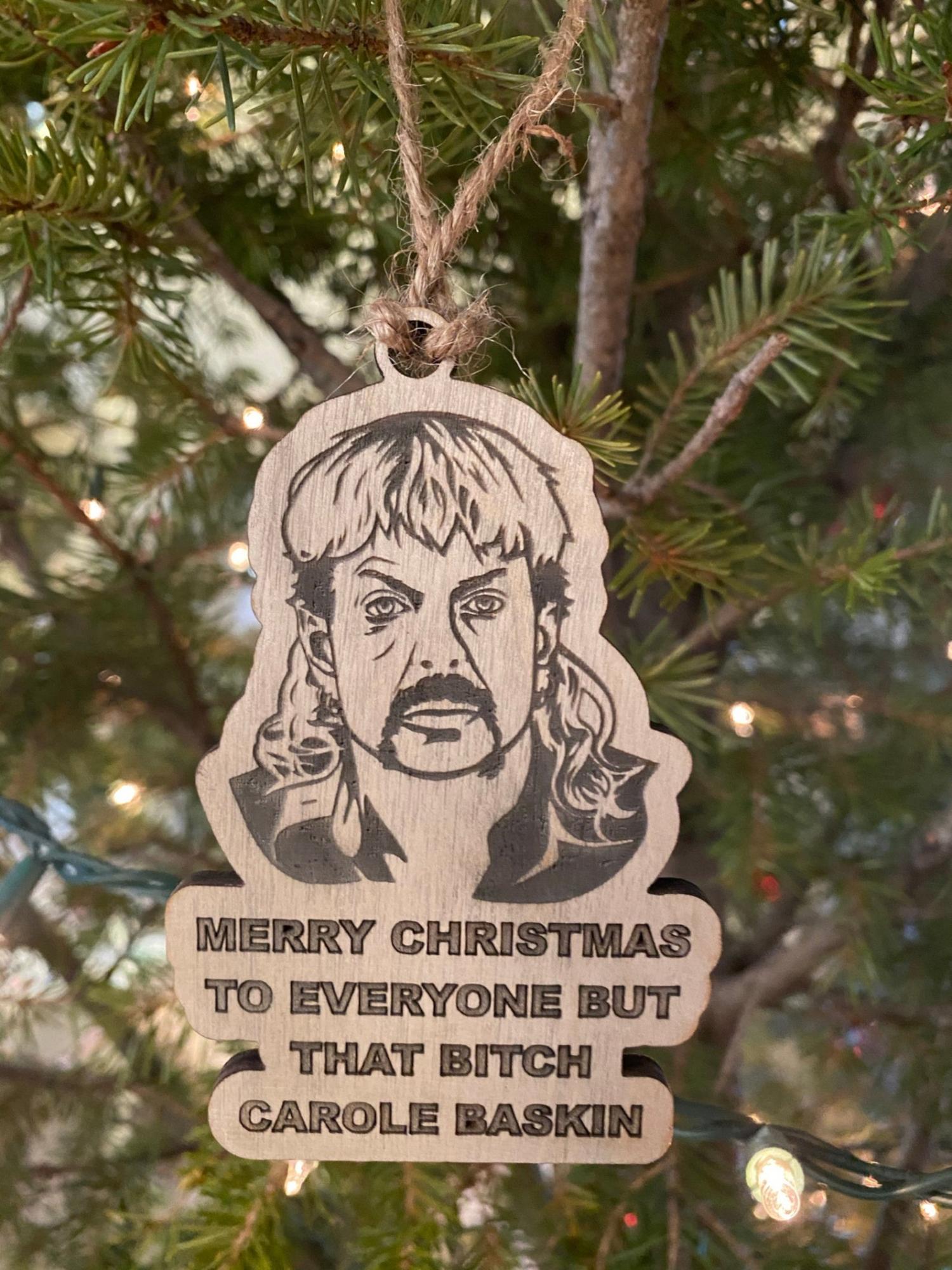 Source
We found some other pretty awesome and hilarious Joe Exotic Christmas items on Etsy that we thought you might also enjoy, so take a look below with a link to find each one below each image.
Here Kitty Kitty Joe Exotic Christmas Ornament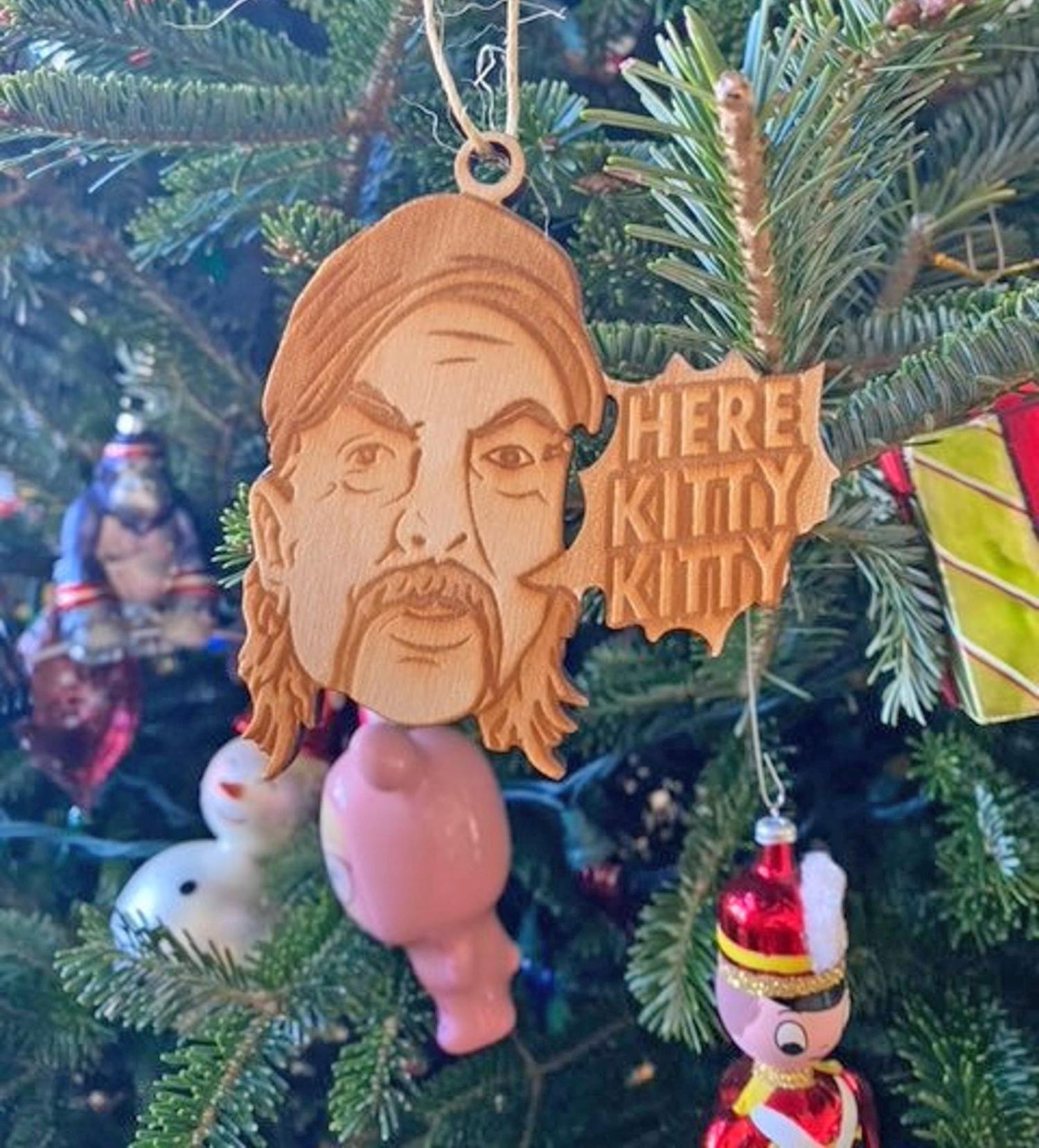 Source
Have a Roooooarin' Holiday - Tiger King Christmas Ornament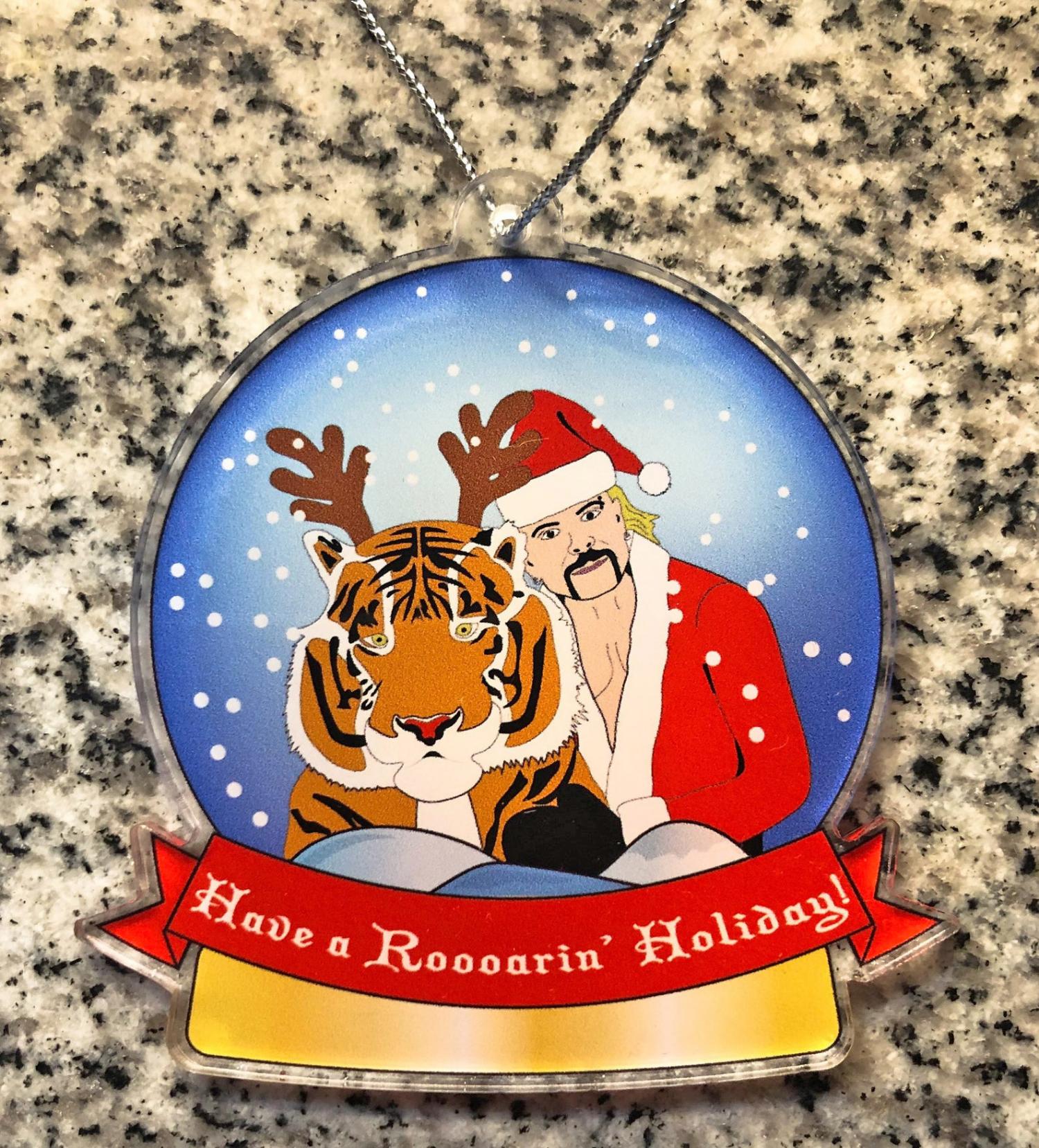 Source
Wooden Joe Exotic Tiger King Ornament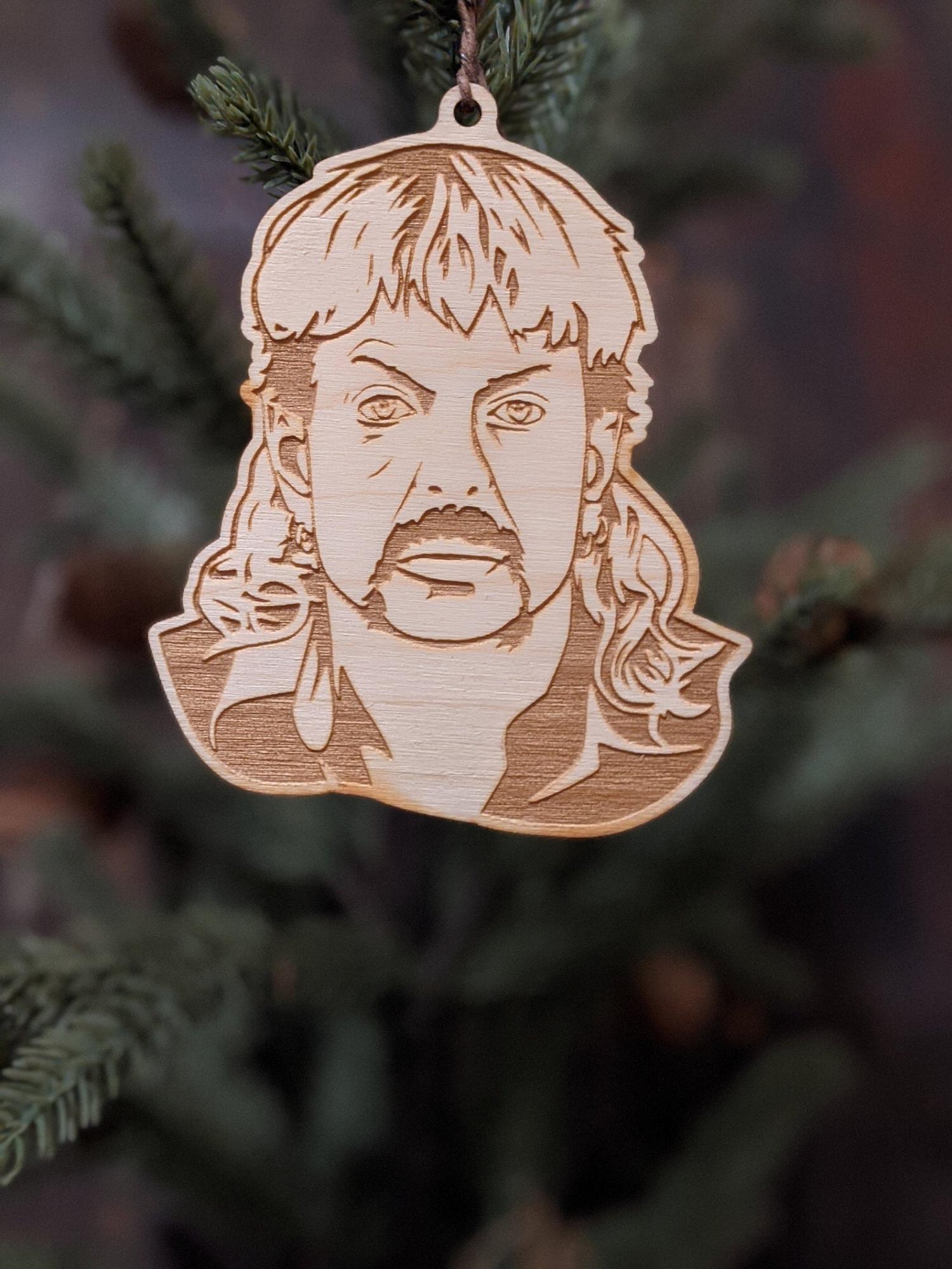 Source
Colorful Joe Exotic Tiger King Ornament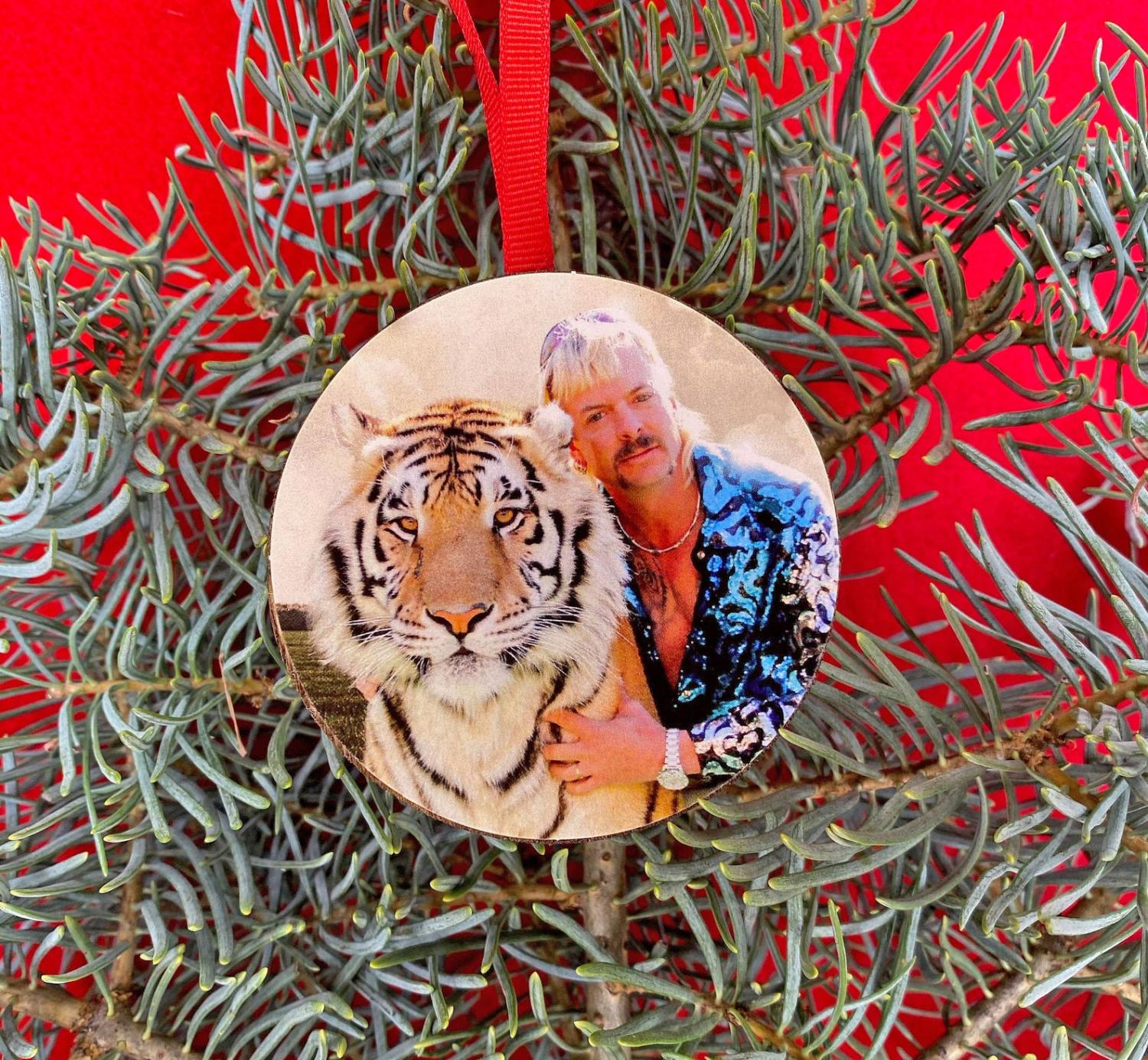 Source
Merry Christmas To Everyone But That B*tch Carol Baskin Ornament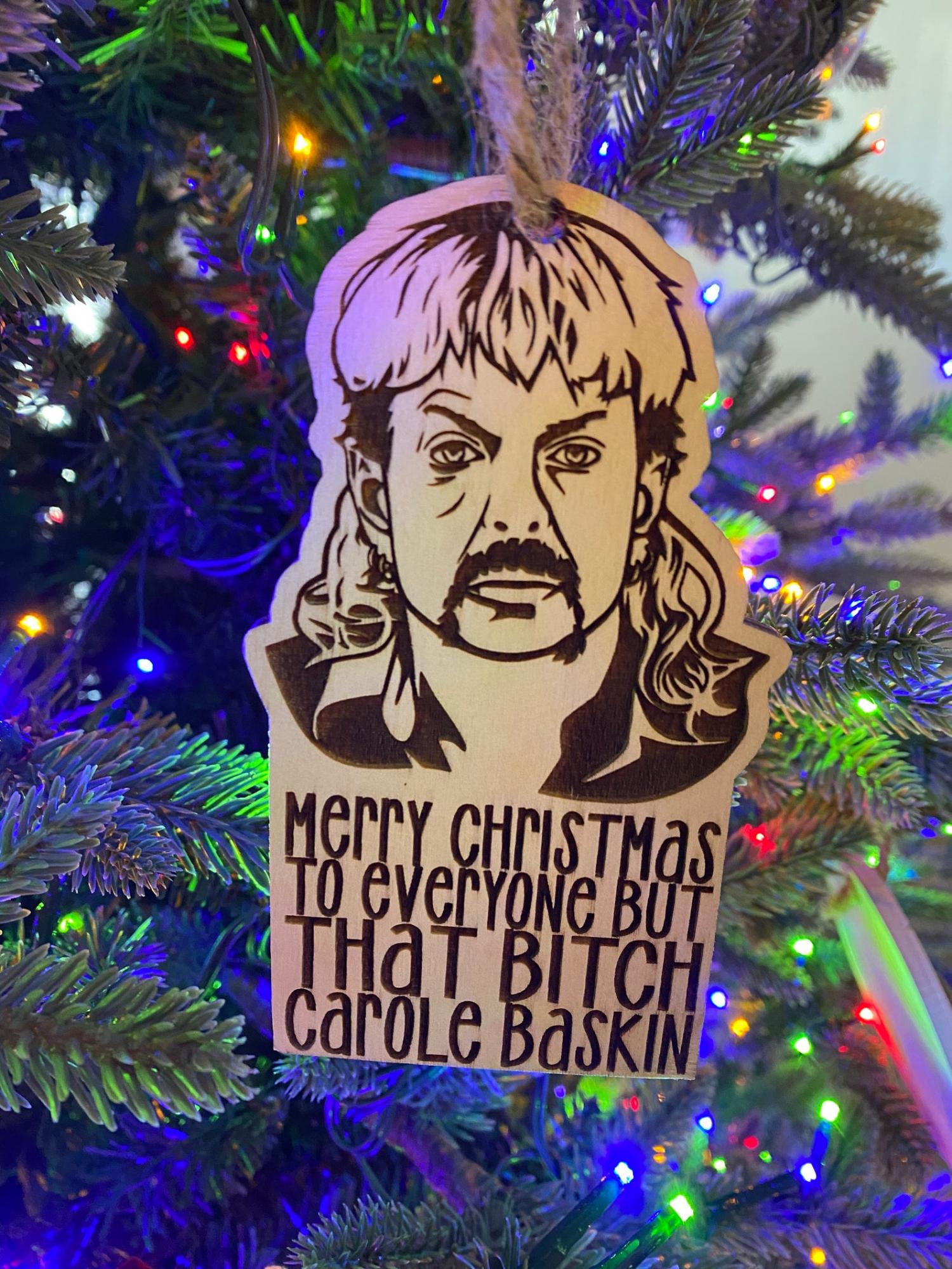 Source
I am never going to financially recover from this Joe Exotic With a Face Mask 2020 Christmas Ornament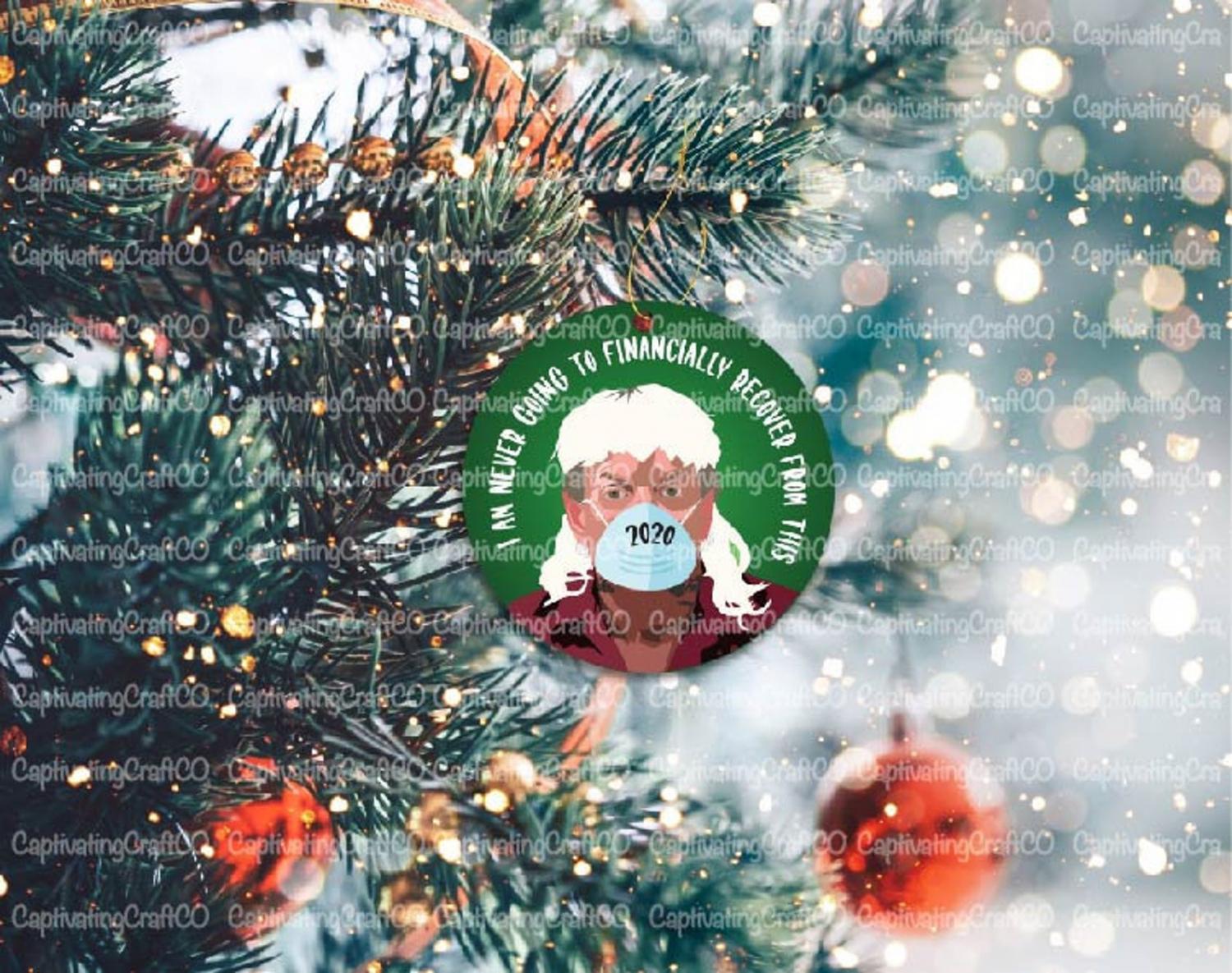 Source
A warm cup of Joe Exotic - Coffee Thermos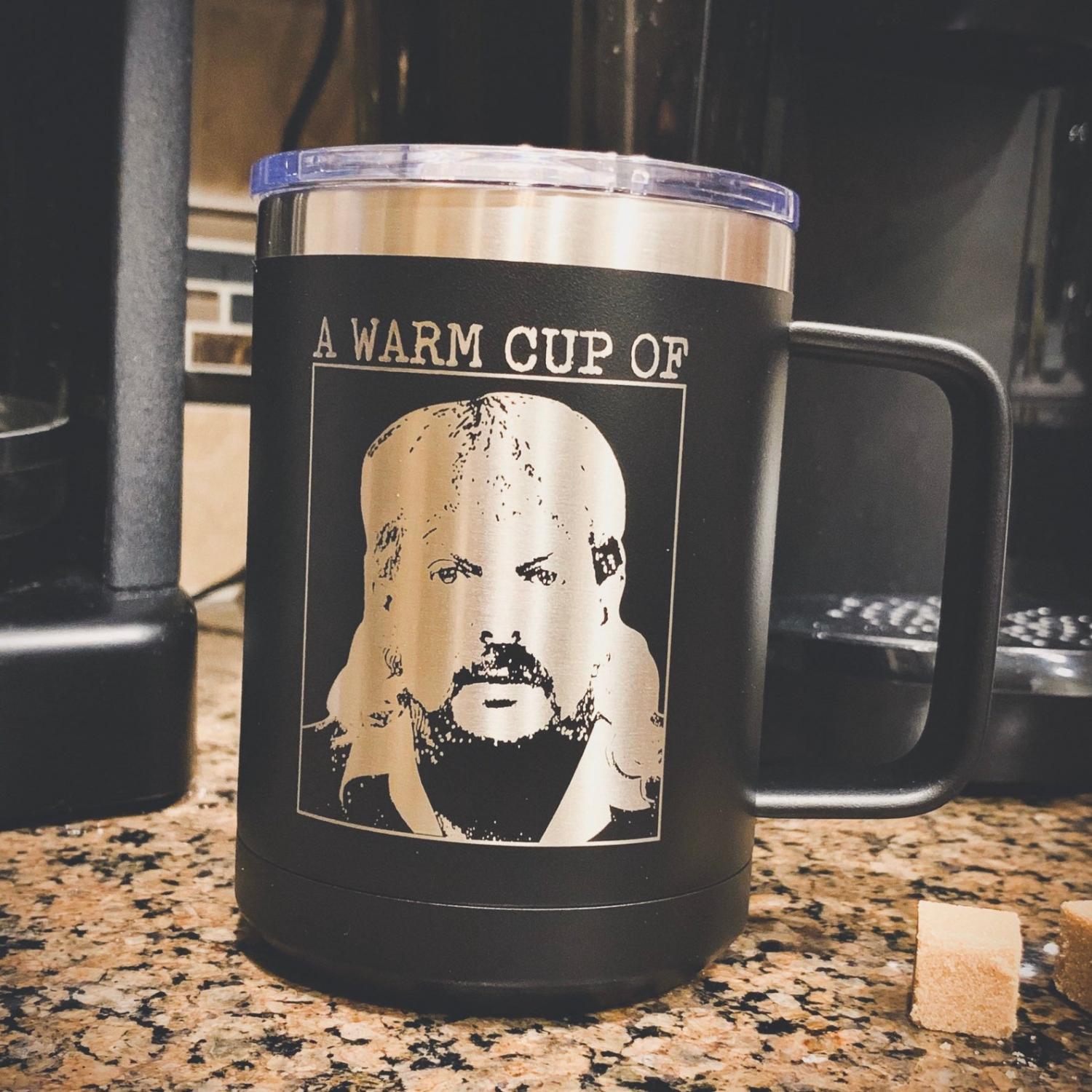 Source
Merry Christmas To Everyone Except Carol Baskin - Joe Exotic Christmas Sweater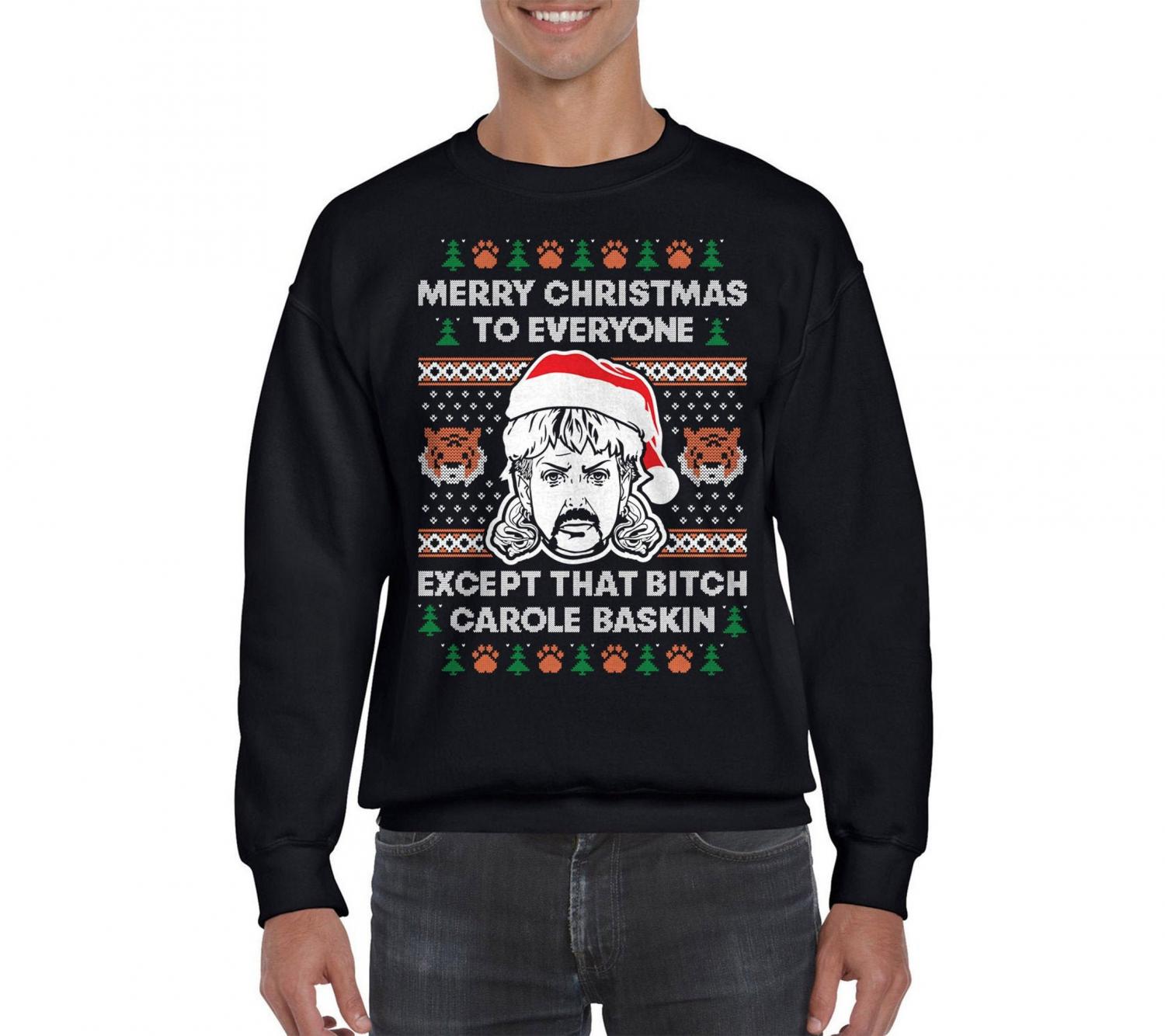 Source
Merry Christmas To Everyone Except Carol Baskin - Tiger King Christmas Ornament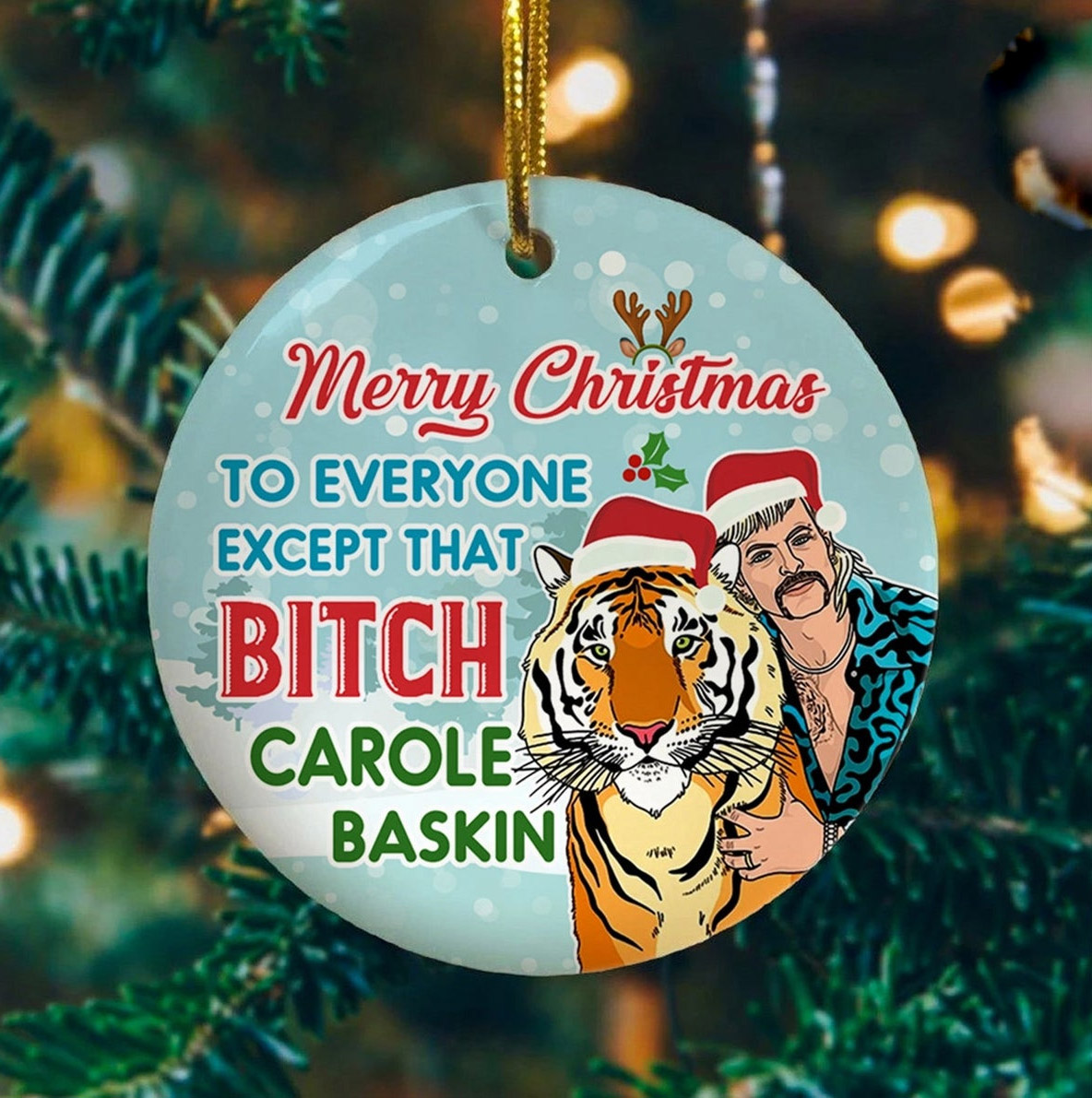 Source
You Know Who Didn't Wish You Merry Christmas? Carole Baskin Christmas Card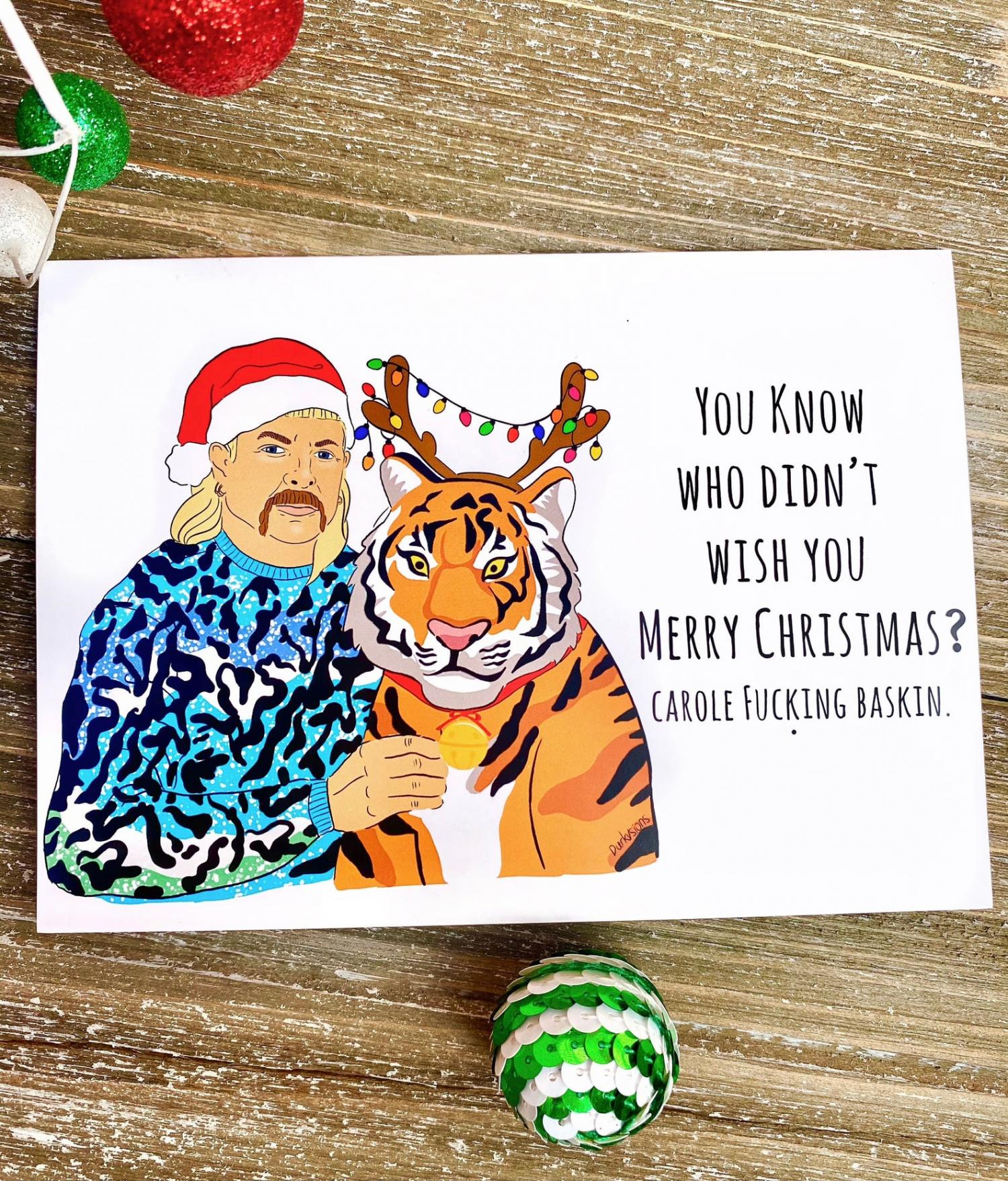 Source
Joe Exotic Mug Shot Christmas Ornament - I am never going to financially recover from this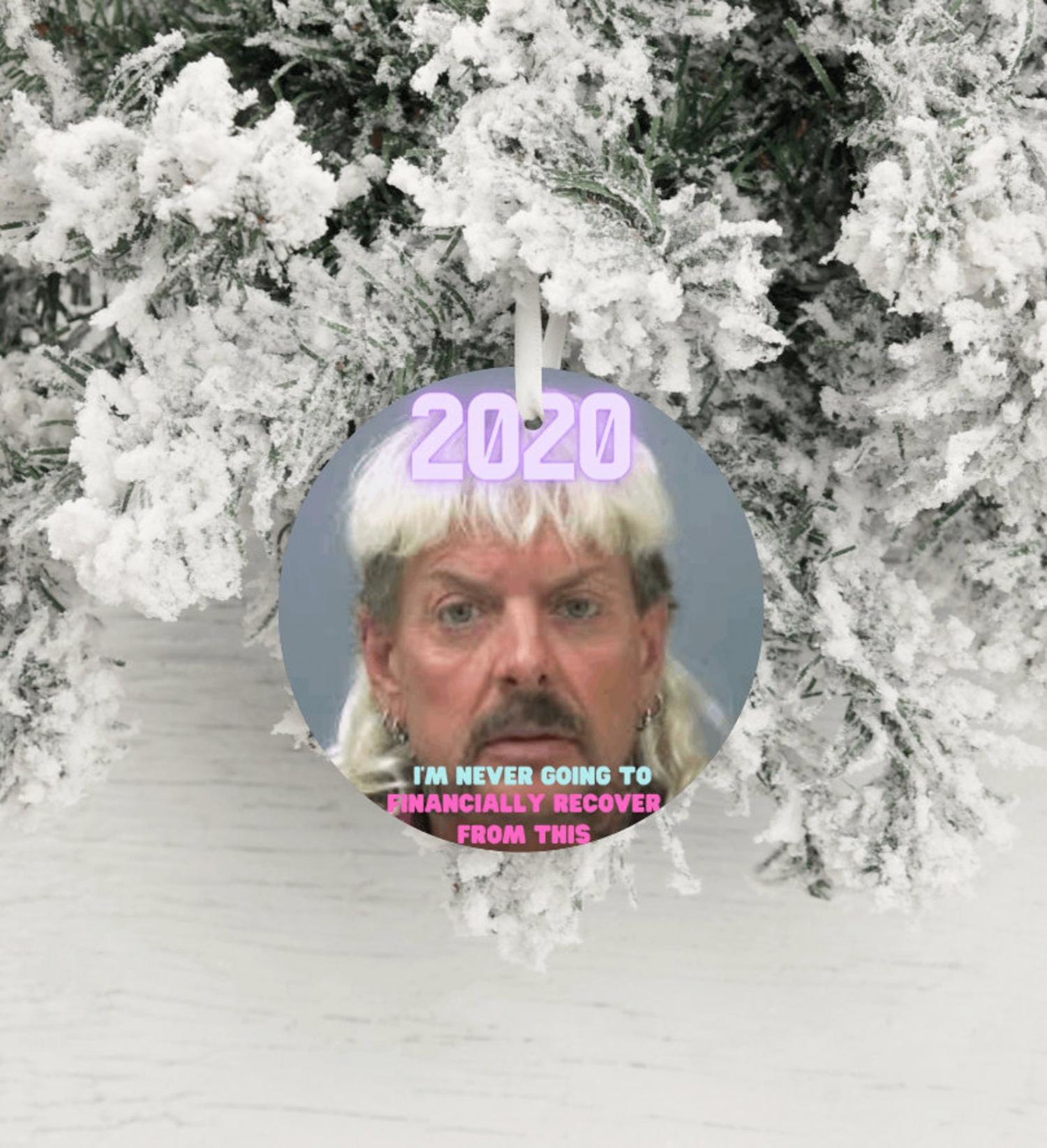 Source
Have an exotic Christmas, and a Baskin new year drink koozie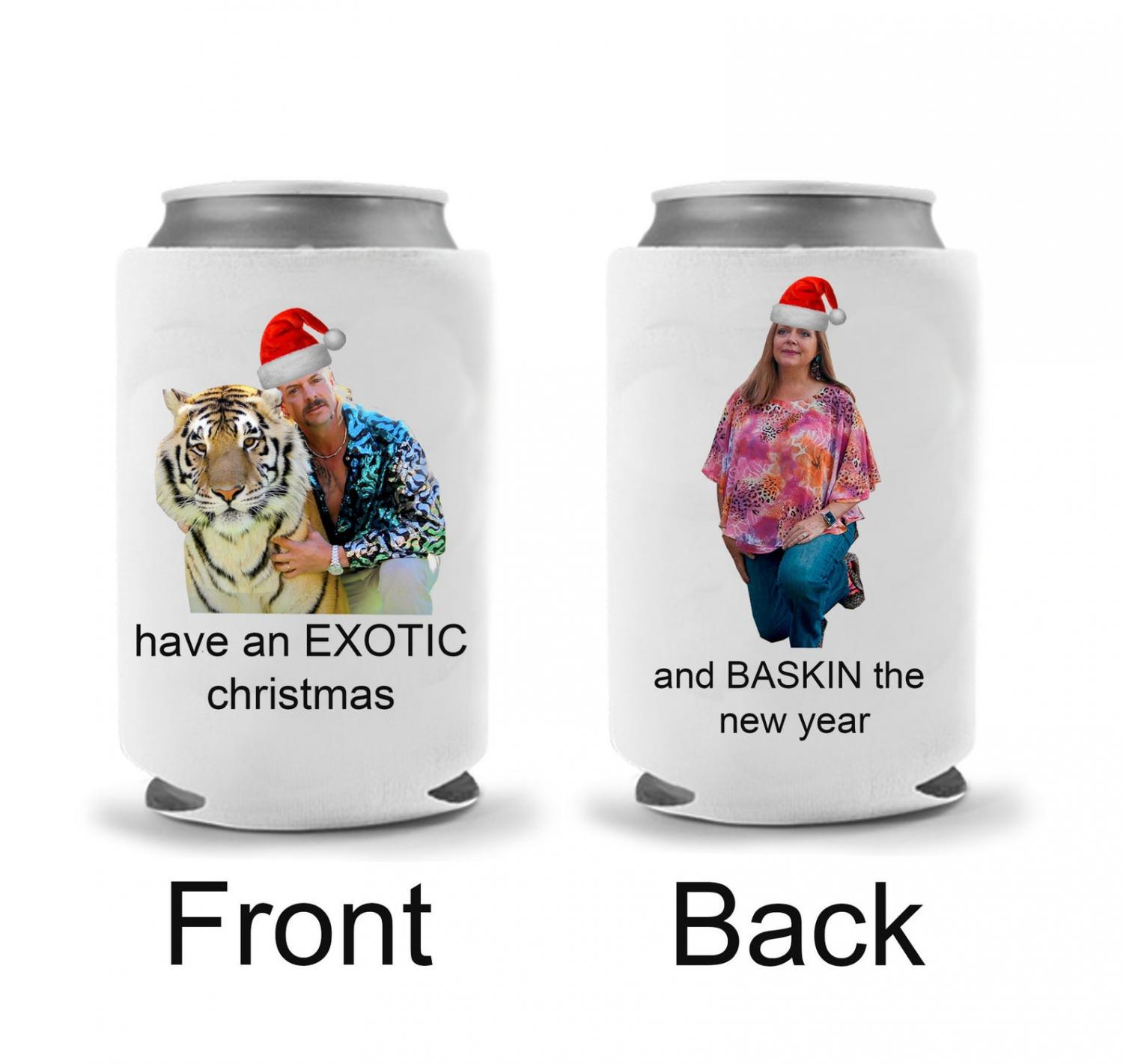 Source
Merry Christmas To Everyone Except Carol Baskin - Joe Exotic Christmas Sweater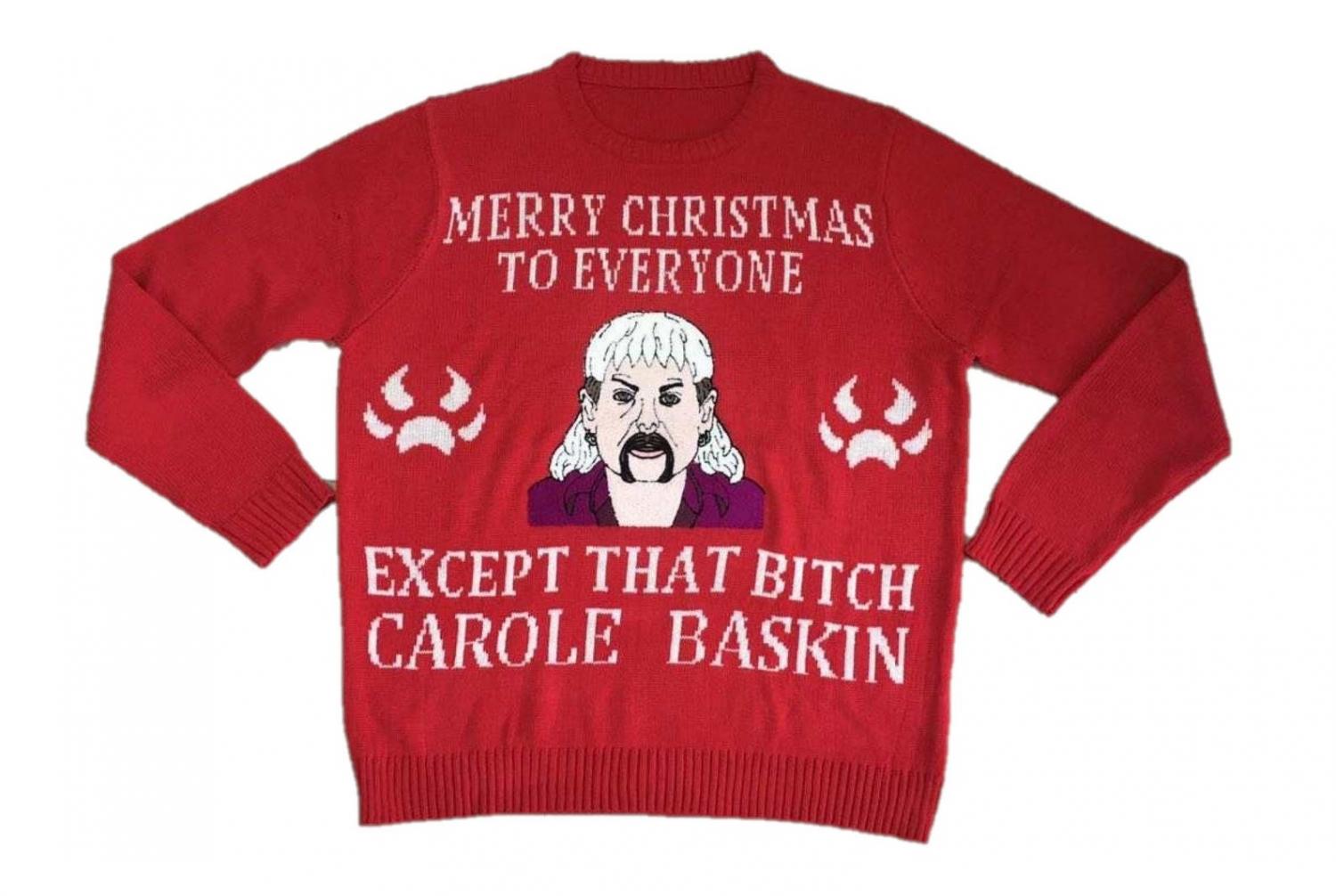 Source
I am Never Going To Financially Recover From This- Tiger King Christmas Sweater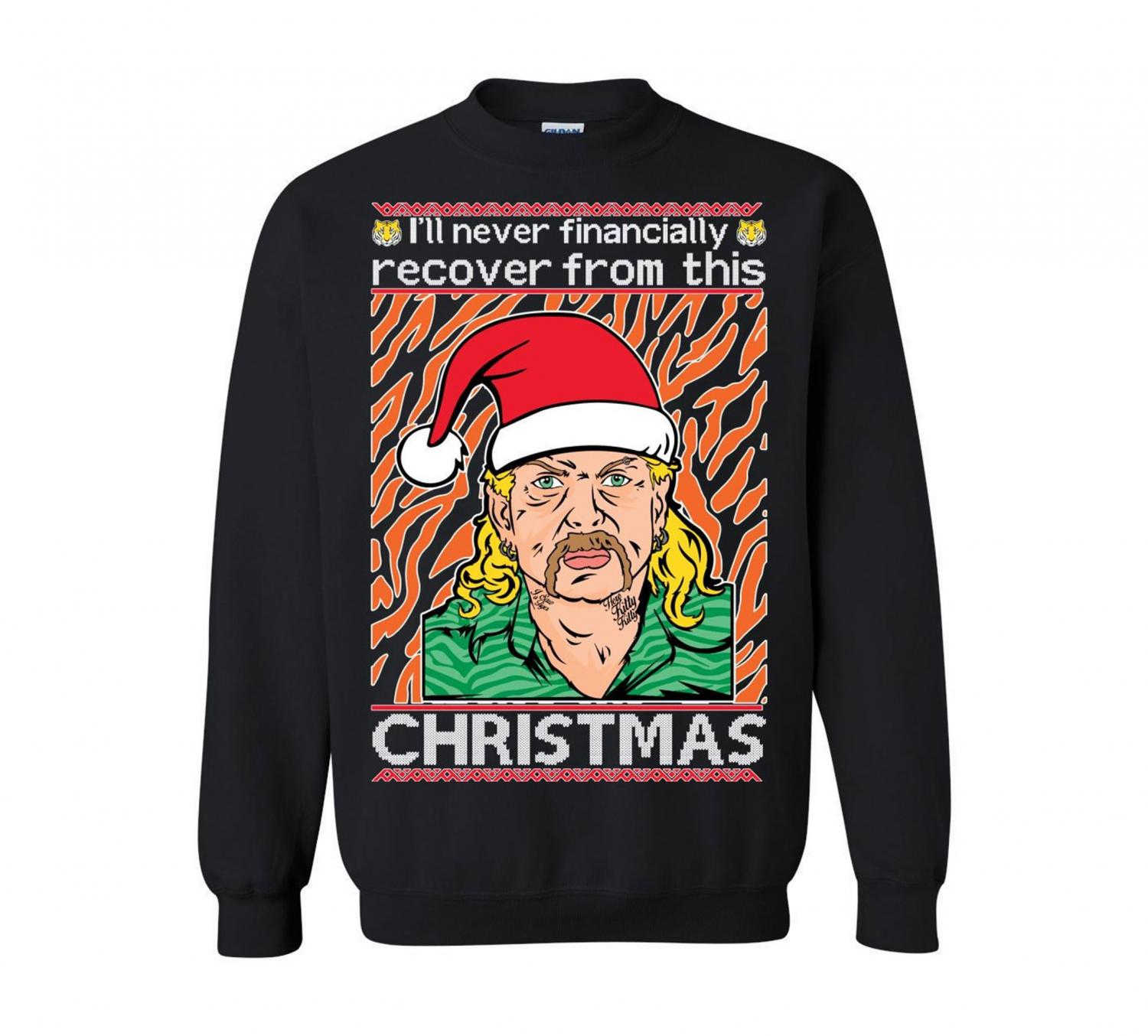 Source
Merry Christmas To Everyone Except Carol Baskin - Joe Exotic T-Shirt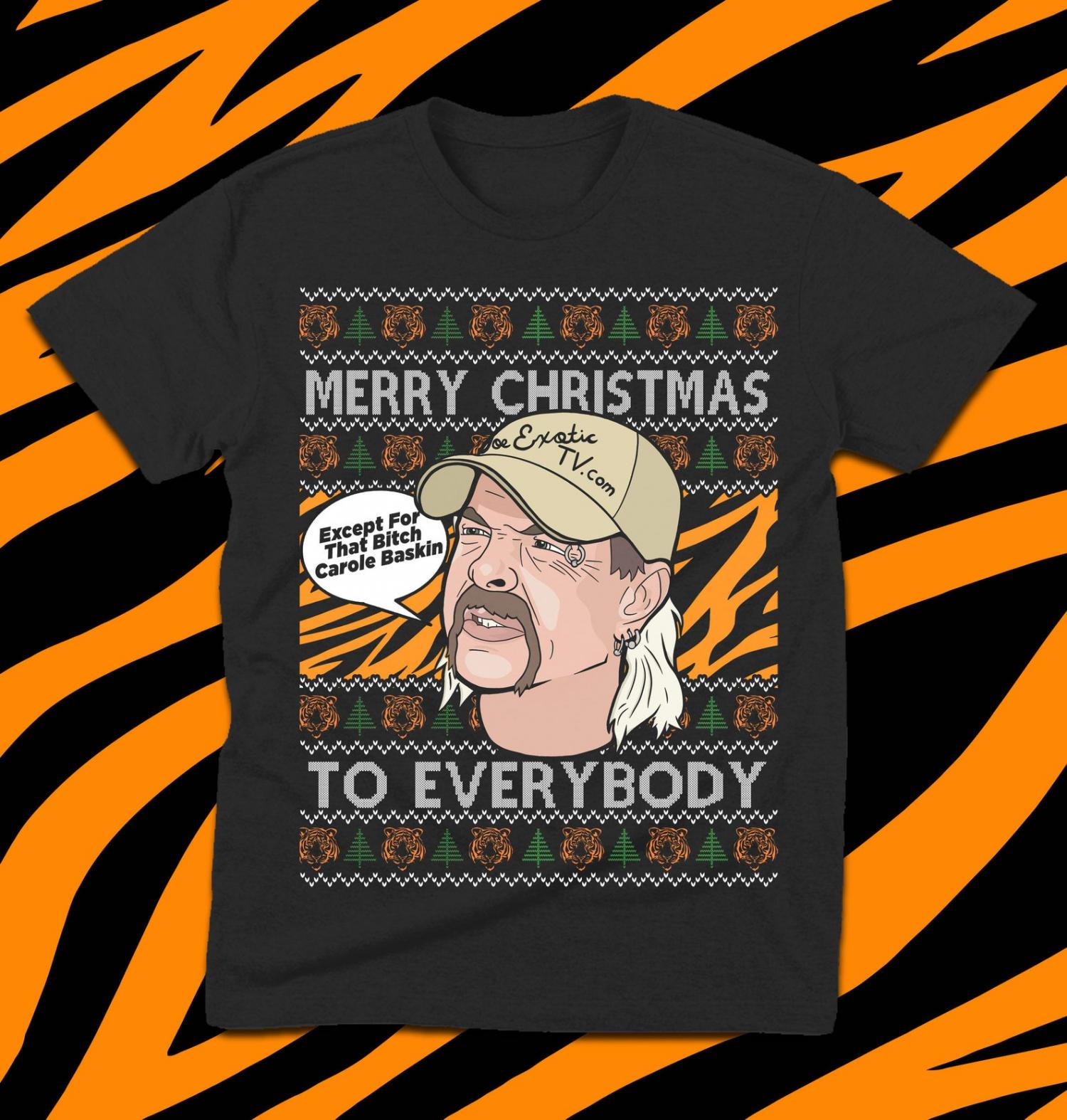 Source
I Hope Your Christmas Is Exotic As F*** - Tiger King Wine Label Cover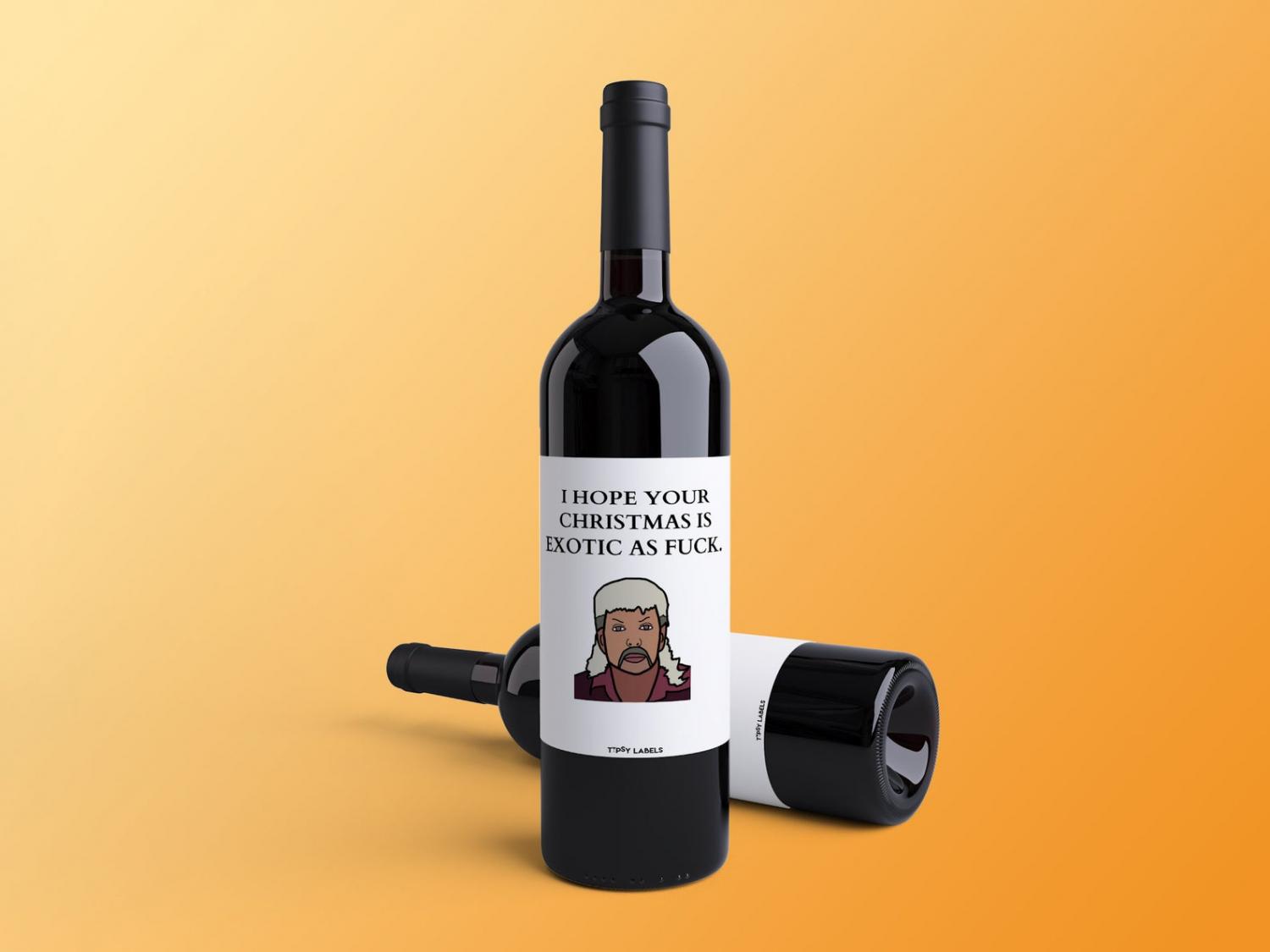 Source
I'm never going to financially recover from this red ball Christmas Ornament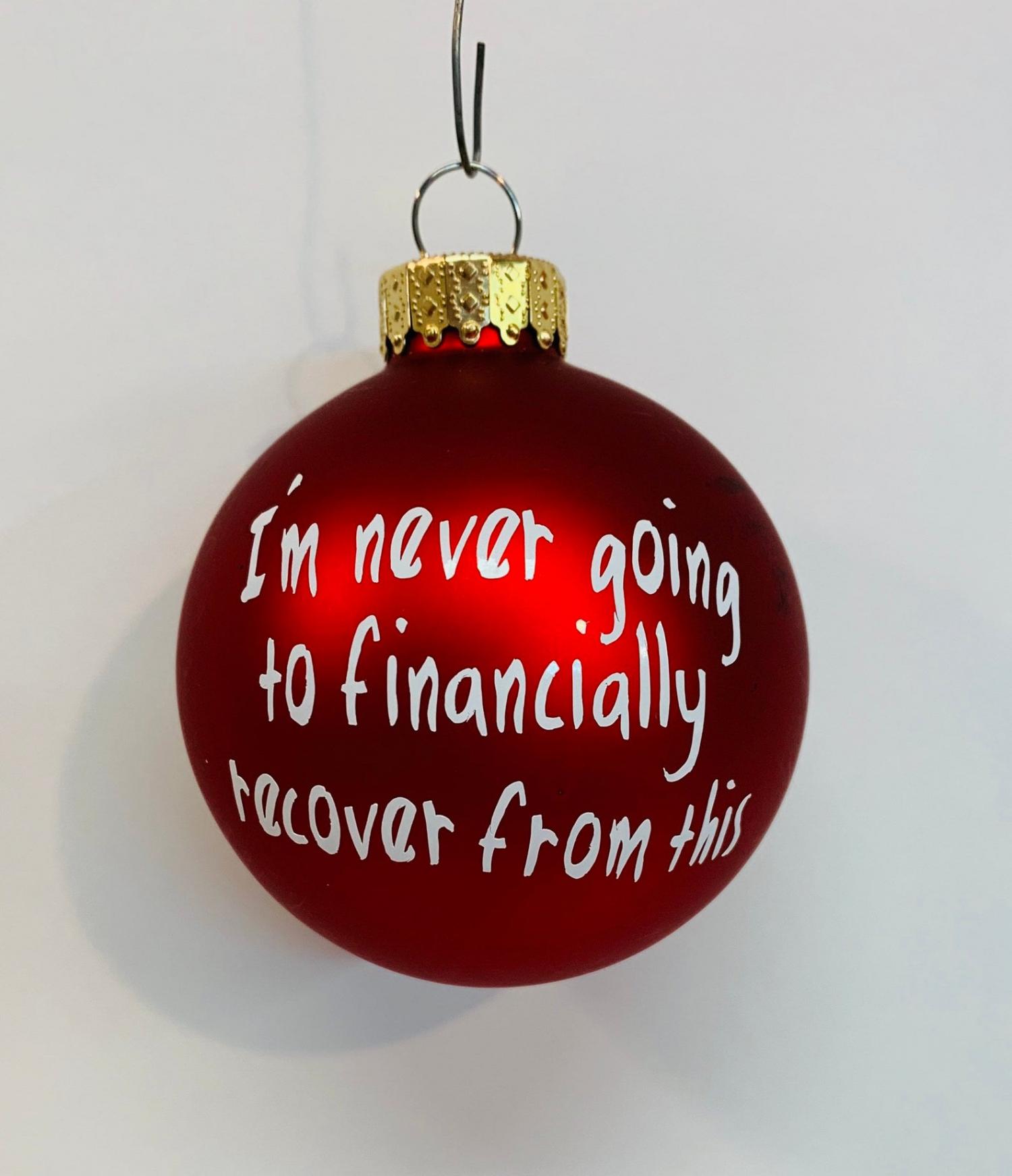 Source