Japan Has Made an Umbrella That Converts Into a Rain Jacket
By Ryan on 06/01/2020 9:00 AM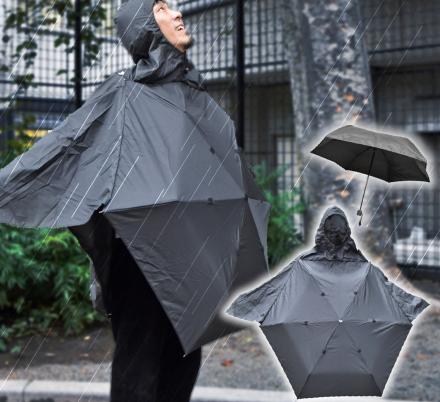 Sometimes you need a rain coat, and sometimes you need an umbrella. But what if you could have both? Well, Japanese company Thanko has recently come out with a device that does it both. It's an umbrella that converts into a rain jacket/poncho when needed. By default it works just like a normal umbrella, but there's another layer of fabric that you can unfold to reveal a hood, back draping, and arm covers that you can slip over your head to protect the top half of your body from the rain.
When wearing the umbrella poncho, the actual umbrella part is still fully opened and acts as the front part of the rain jacket, while also looking like some sort of shield that'll protect you from anything! It's the perfect way to protect your body from the rain while both of your hands are preoccupied with whatever you need to hold or haul around.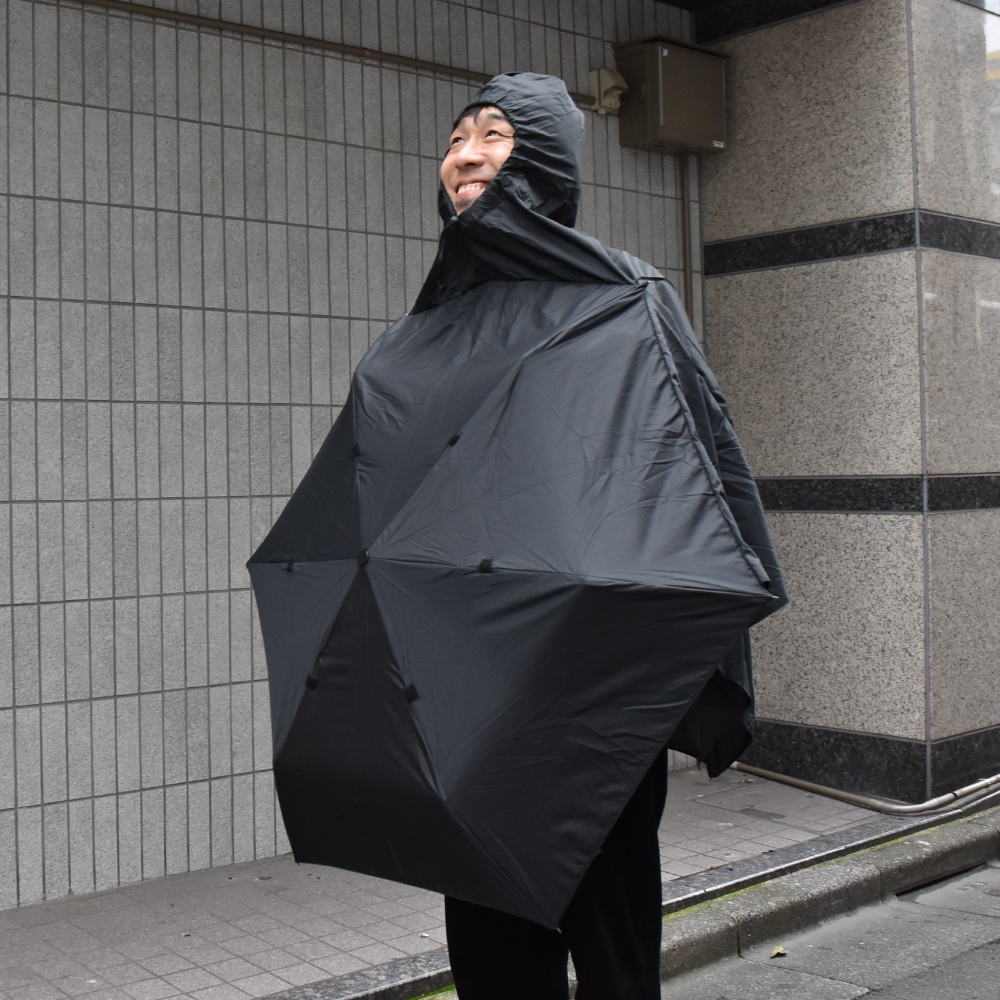 Great for use people who often have a backpack that gets wet in the rain since it sticks out when using an umbrella, the poncho rain jacket umbrella combo can tackle sudden heavy rain and keep you dry no matter which way you use it.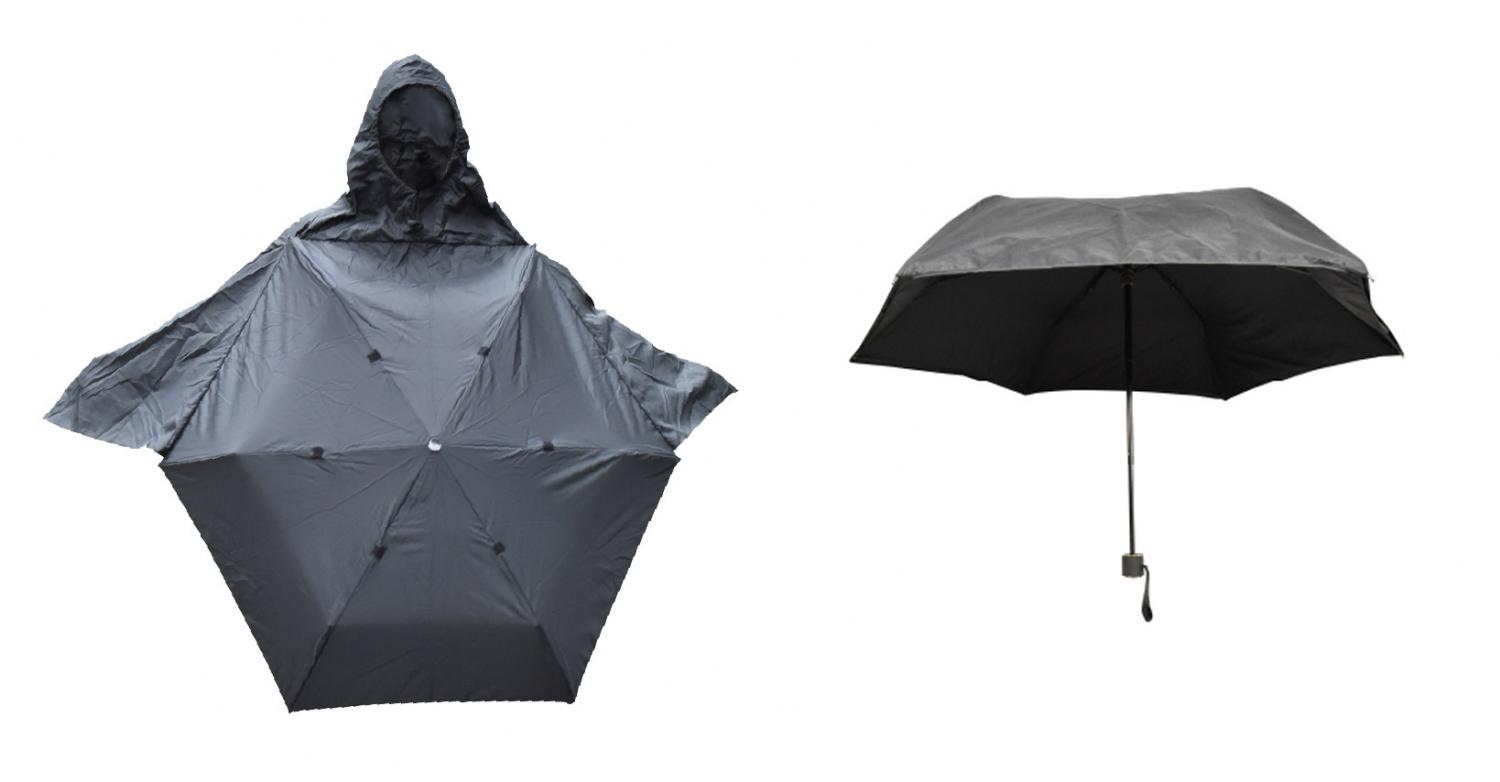 You can even use the umbrella poncho as just an umbrella with an extra large back that can protect your back and backpack while in umbrella mode. While in this mode can offer over 5.5 feet of coverage from front to back. It's made from 100% polyester material, and folds down to just 14.5 inches long x 2.7 inches in diameter when fully closed.