Game Of Thrones Toilet Wall Decal
By Ryan on 05/22/2019 8:36 AM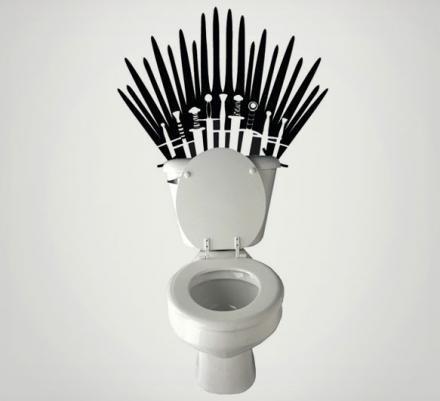 The Game of Thrones toilet decal is a a print of the Throne from Game of Thrones that is designed to attach to the wall right behind your toilet, thus making the toilet truly your throne. Don't worry about splash-back, as the decal is waterproof, and is easily removable if you ever decide to get a girlfriend.
The game of thrones decal is not only usable for the toilet, but you could also use it at the office behind your chair, or behind your child's high chair since we all know he/she rules the house anyway.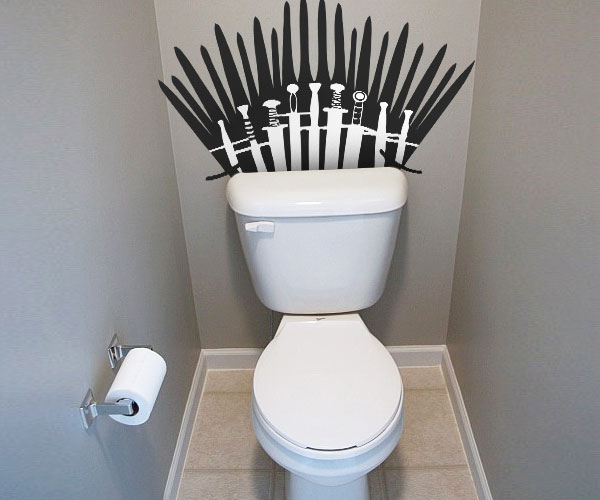 The Game of Thrones toilet decal is made from high-quality gloss vinyl, is compatible with 18 inch toilets, comes in two different sizes: a regular size that measures 21 inches x 25 inches, and a larger size that measures 30 inches x 22 inches, plus it comes in a plethora of different colors to choose from.