This Wine Barrel Dartboard Cabinet Was Made From a Repurposed Napa Valley Wine Barrel
By Ryan on 10/01/2020 1:39 PM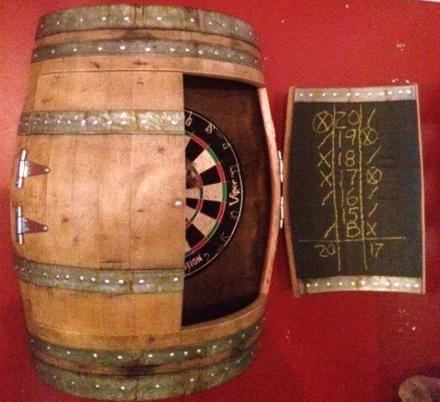 There are two type of dart players in the world, those that play on electronic dart boards, and those that prefer the classic method of hand scoring your dart games. This unique and elegant wine barrel dartboard cabinet, is surely for the latter group of dart players! It's made from a real wine barrel, and makes for the perfect dartboard cabinet for a home bar, man cave, office, or elsewhere.
The wine barrel dartboard cabinet is made form a wine barrel that's been cut in half and gets mounted onto your wall wherever you'd like your dartboard placed. The dartboard then gets mounted on the inside of the wine barrel, while the outside of the barrel features two swinging french-doors that open up to reveal the dartboard. On the inside of each swinging cabinet door is a chalkboard for keeping score of the game.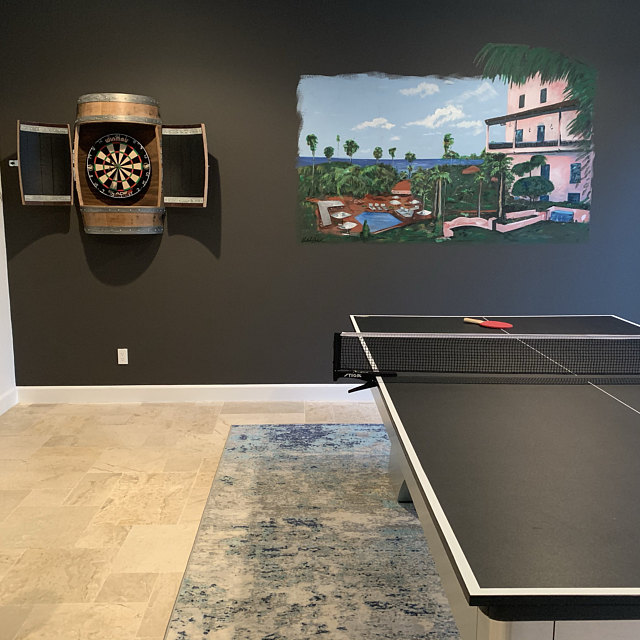 A perfect gift idea for wine lovers, whiskey lovers, or just anyone who would like a unique and classy dartboard in their home that can be hidden away when not in use, the wine barrel dartboard cabinet is created and sold by Etsy store Winey Guys. The unique dart cabinet is made from an actual repurposed Napa Valley wine barrel, and it does not actually come with a dartboard, so you'll need to find one yourself and install it on the inside.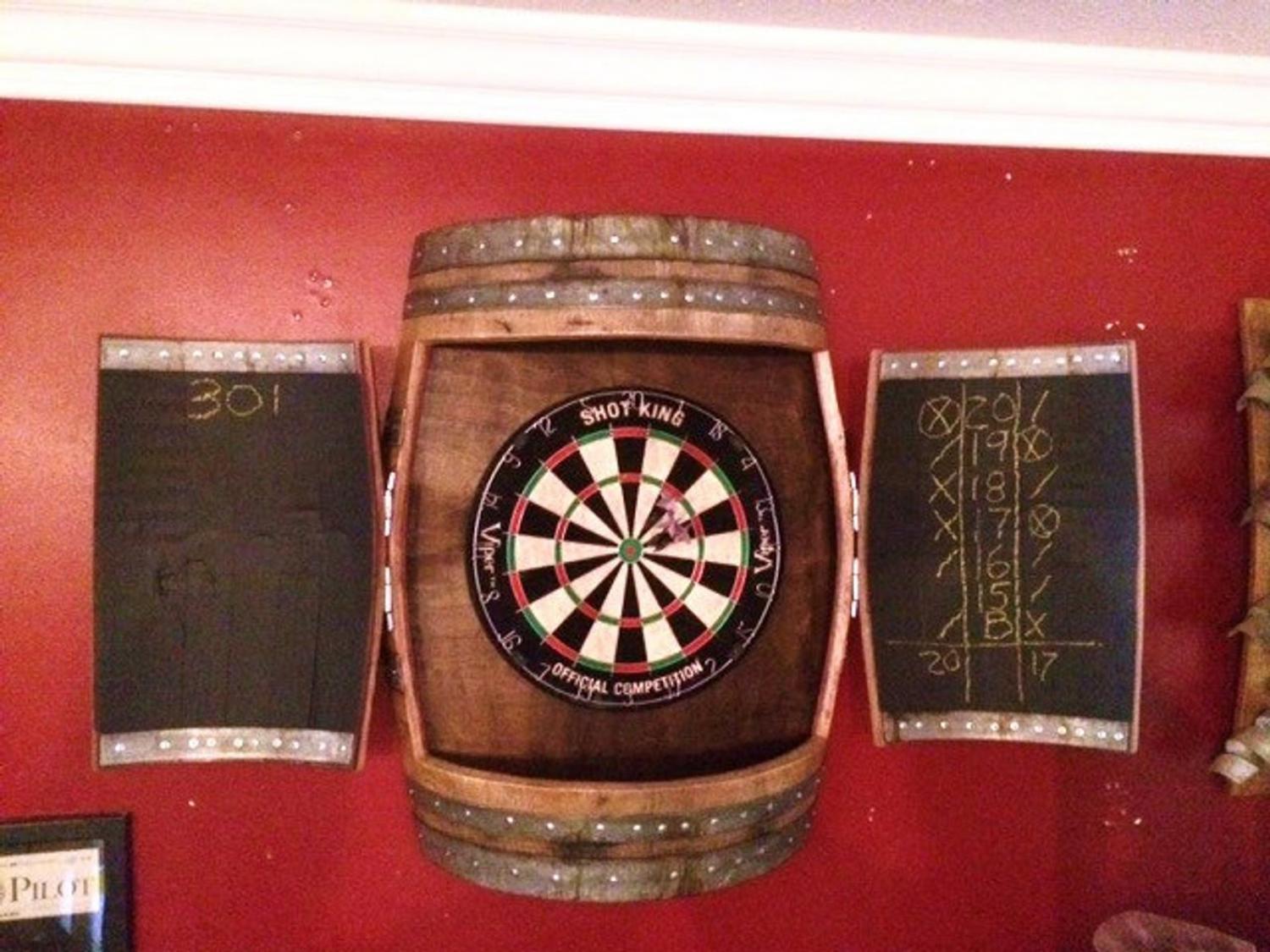 Since the cabinet is made from an actual wine barrel, it's super heavy-duty, as it weighs 75 lbs, and measures 34 inches tall x 25 inches wide x 10 inches out from the wall. It even comes with an installation kit to help mount it onto your wall. The wine barrel dartboard cabinet by Winey Guys has great reviews, with nothing under 5 stars. Check out a few of the reviews of the cabinet below from some satisfied customers: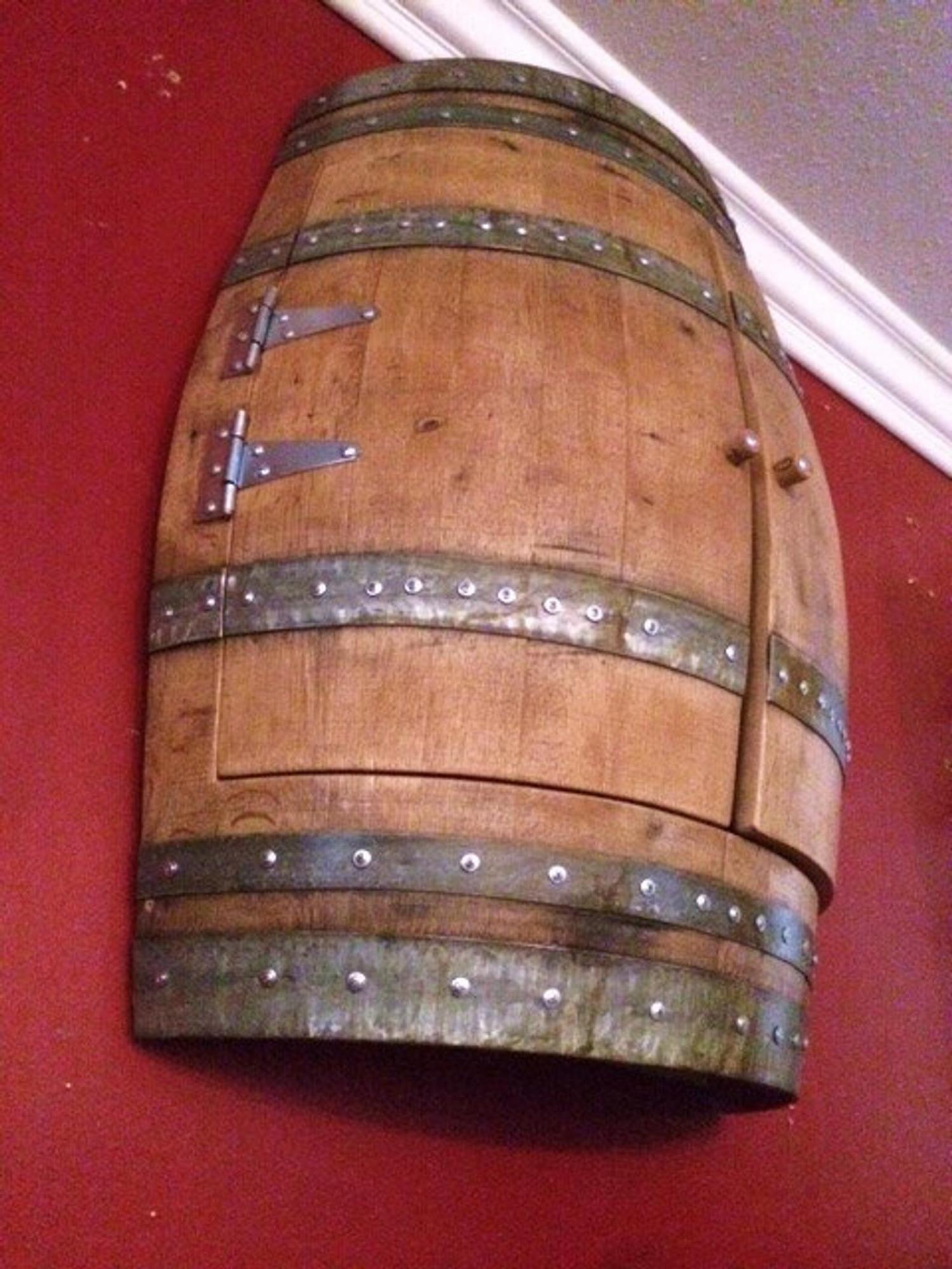 "WE LOVE, LOVE, LOVE IT!!!! I fell in love with the dartboard cabinet when I saw the picture of it here, but now that I've seen it in person, the picture does no justice! It's a beautiful piece! Love the details on it! Thank you so much!!!"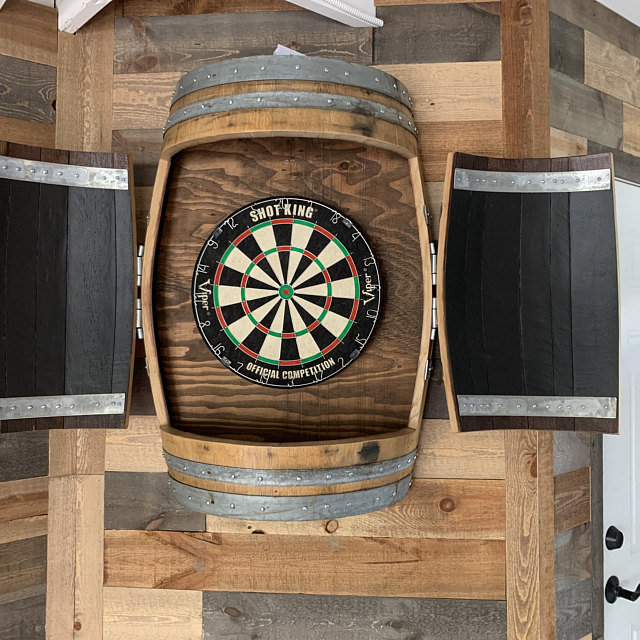 "It's an incredible piece. very nice workmanship and he even gave me a dartboard which was a surprise bonus. thanks, so much."