Watermelon Keg Tap Turns Any Watermelon Into a Drink Dispenser
By Ryan on 04/27/2017 10:46 AM (Updated: 08/02/2017 7:06 PM)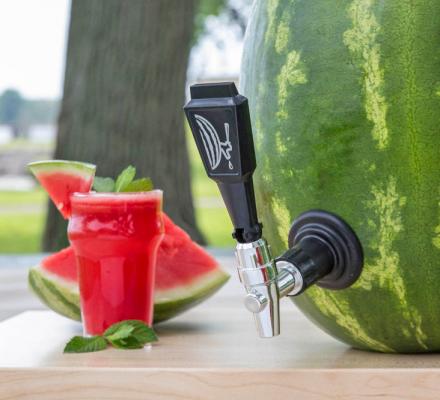 We've already offered a way to turn a pumpkin into a drink dispenser for those unique Halloween party oddities, now it's time to get those fruity drinks going for your summer parties. This keg tap turns any watermelon into a fancy drink dispenser for amazing watermelon flavored drinks or cocktails.
To use it, you'll first just need to hallow out your watermelon like you would a pumpkin. Then just cut a small hole near the bottom of the fruit and insert the threaded stem. Take the bolt and screw it into the thread from the inside of the watermelon to secure it in place. Then take the tap and screw it onto the threaded cuff on the outside of the melon to get a tight seal.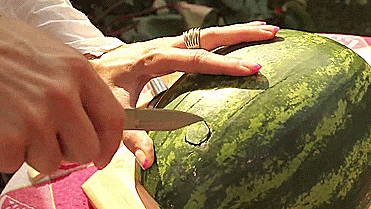 You can then fill the watermelon with your favorite drink or cocktail, and it will offer a delicious slightly watermelon flavored twist on your concoction. The watermelon flavored drink will be easily dispensable by simply pulling down on the keg tap while you place a cup underneath it.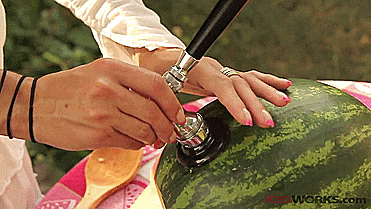 The watermelon keg tap could certainly work with other types of fruit, but none will get you the large amount of volume that a watermelon will. Plus, if you don't even want to use it on a watermelon, the tap works perfectly as just a standard beer keg tap as well.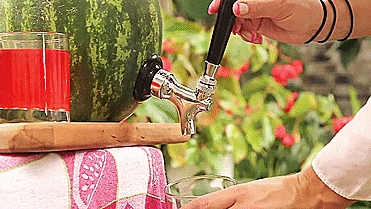 Check out the watermelon keg tap in action via the video below.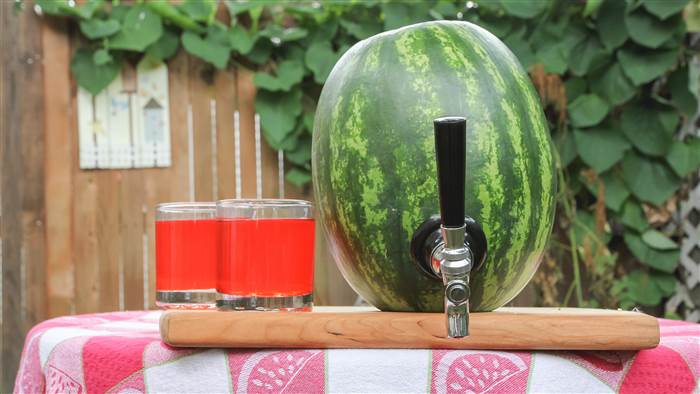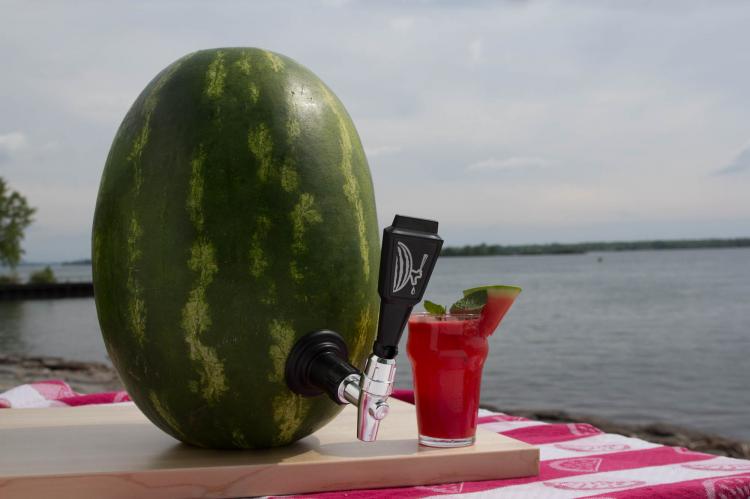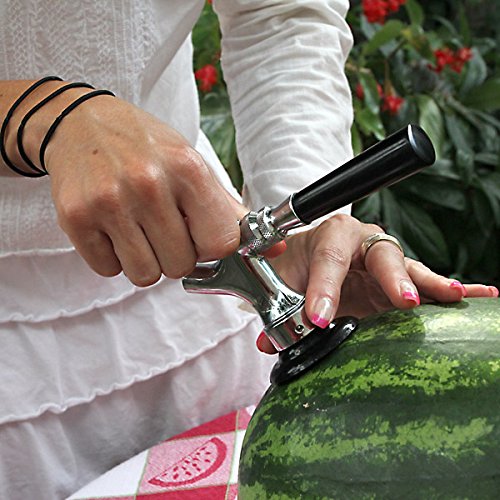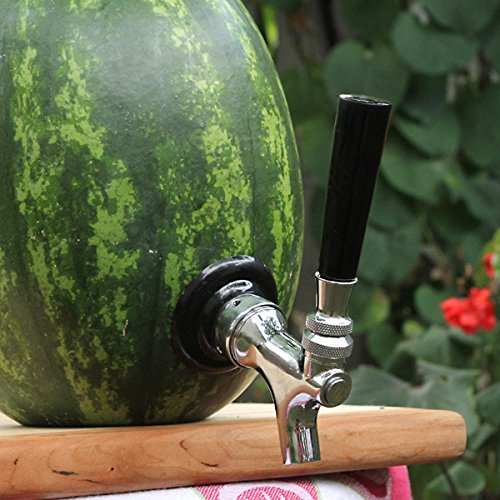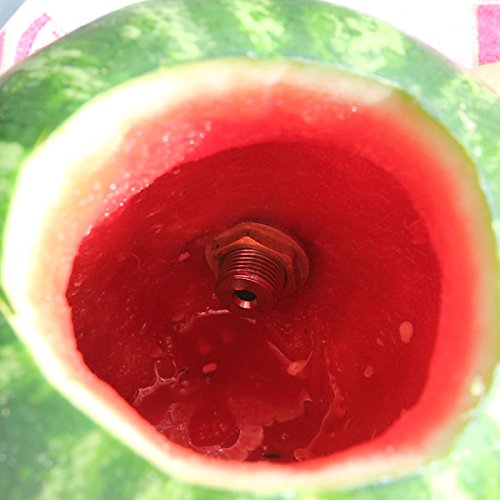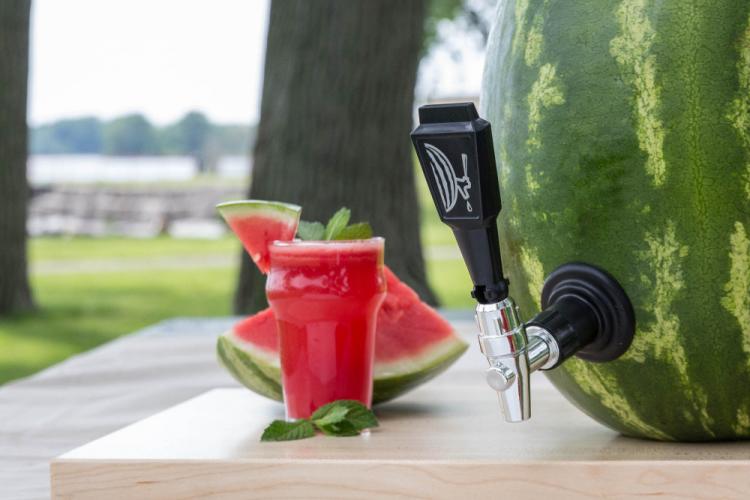 Subscribe To Our YouTube Channel